Are you going away for the holidays? Because Rodrigo and I are both professors, we have quite a bit of time off around the Christmas/New Year holidays, and travel is often in our plans.
This year, like other years, we'll be traveling to visit family in Brazil for the holidays, which also means that we're already busy preparing for holiday travel. Because we have two dogs, school age kids, and a house, traveling at the holidays is not a simple task, so I thought I'd share some tips for how to prepare for holiday travel that I've learned over the years.
5 Tips for How to Prepare for Holiday Travel
Book those tickets early!
As you probably know, airfares are really expensive around the winter holidays. For us, this is especially true because airfares to Brazil are sky-high at this time of year–many Brazilians who live in the U.S. go back to visit family, and many other people go to Brazil for New Year. No matter where you're going, it's rare for there to be a sale during this peak travel time, so for the best airfares, you should book early.
The same applies for other travel arrangements, not just flights: the holiday season is high season for many destinations, so book hotels, rental cars, etc. in advance. This year, we'll be spending a few days at the beach in Brazil but have already booked everything.
Try Booking.com for hotel deals and Airbnb or Tripadvisor for vacation rentals.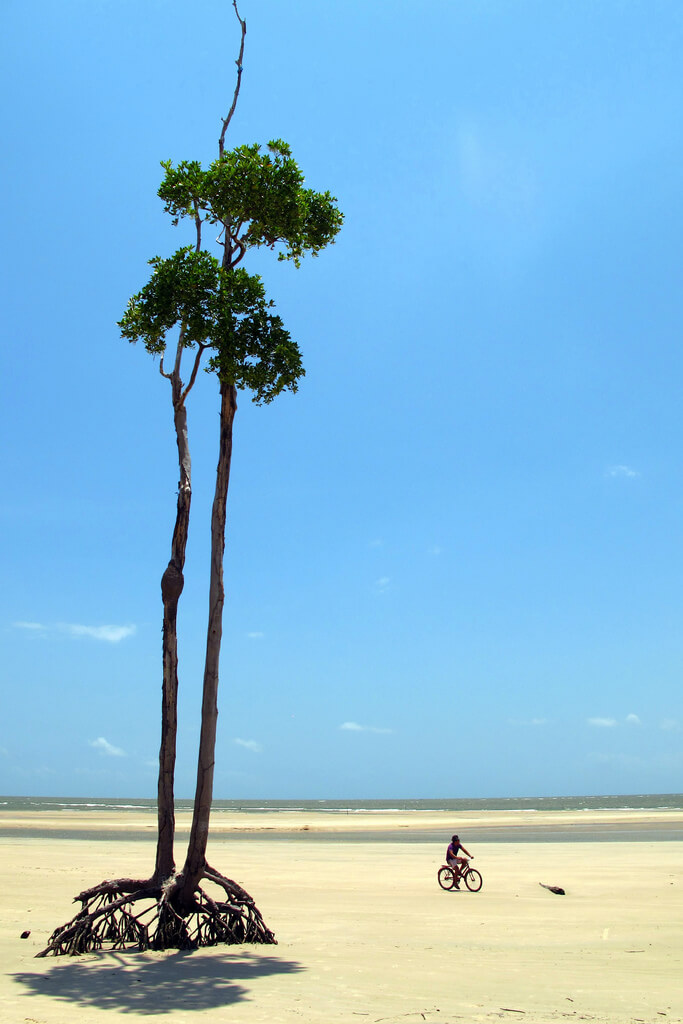 I use Google Flights to find the cheapest tickets and compare potential travel dates. Their calendar lets you see which dates are the cheapest. If you really need to save money, you might consider flying on December 25, which always seems to be the least expensive day to travel around the Christmas/New Year time. How far in advance do you book your holiday travel plane tickets?
Arrange for a house/pet sitter in advance.
People who do house/pet sitting are often booked in advance, so if you know you'll be going away, let your favorite house/pet sitter know right away so that they can put you in their schedule. Once you know the specific dates, finalize the arrangements. I waited until we knew our exact travel dates to let our sitter know, but she had already committed to someone else–next time, I'm booking a sitter way in advance! And don't forget Trusted Housesitters, an online resource for finding reliable housesitters no matter where you live.
Make smart luggage choices.
For too long, I was choosing luggage based on the price–I'd just look for decent suitcases that weren't too expensive without considering the weight of the suitcase, the style of wheels, or the construction. But after too many luggage malfunctions, I've decided to invest in better quality luggage.
Fortunately, I found out that I can get good quality luggage at low prices at Tuesday Morning. I found two hard-shell suitcases with spinner wheels for $59.99 each–they retailed for $320 and $159! After too many bad experiences with travel backpacks, I was also happy to find a good Swiss Gear backpack that can protect my laptop and has supportive, comfortable backpack straps, so important for walking in the airports! Check out my other picks for holiday travel here.
Keep holiday celebrations and gifts to a minimum.
Because we are often gone for the Christmas holiday, we celebrate with local family before we leave. However, the days leading up to the trip are often busy with packing and last minute details, so we've had to remind family to keep celebrations and gifts low key.
We've also found that trying to shop for a lot of gifts right before traveling (and then hauling them around) is an unwelcome task, so we've streamlined holiday gifts as well. We've opted for one gift per person in the family, often a local food item or easy family photo gifts from Shutterfly or Artifact Uprising–something we can buy at a local market or order online to avoid shopping in malls before we travel.
Use a ride service to and from the airport.
This one is pretty obvious nowadays, but with the options of Uber, Lyft, taxis, and airport shuttles, you don't need to pay to park your car at the airport or bother a family member for a ride to the airport. We've used Uber to get to the airport for a big trip and found it easy, fast and inexpensive. And if you have kids or lots of luggage, don't worry–you can request specific types of vehicles depending on your needs.
Driving with kids? Use this handy car seat that's so tiny it can be stashed away in a suitcase pocket! We used it on our family trip to Scotland last summer and loved it.
How to do you simplify holiday travel? What tips do you have for how to prepare for holiday travel–saving money, saving time, or just making holiday travel more enjoyable for everyone?
Photo credit: Rodney Ee and Bon Adrien on Flickr
This post was sponsored by Tuesday Morning. Thank you for supporting the brands that help keep the doors of this blog open!