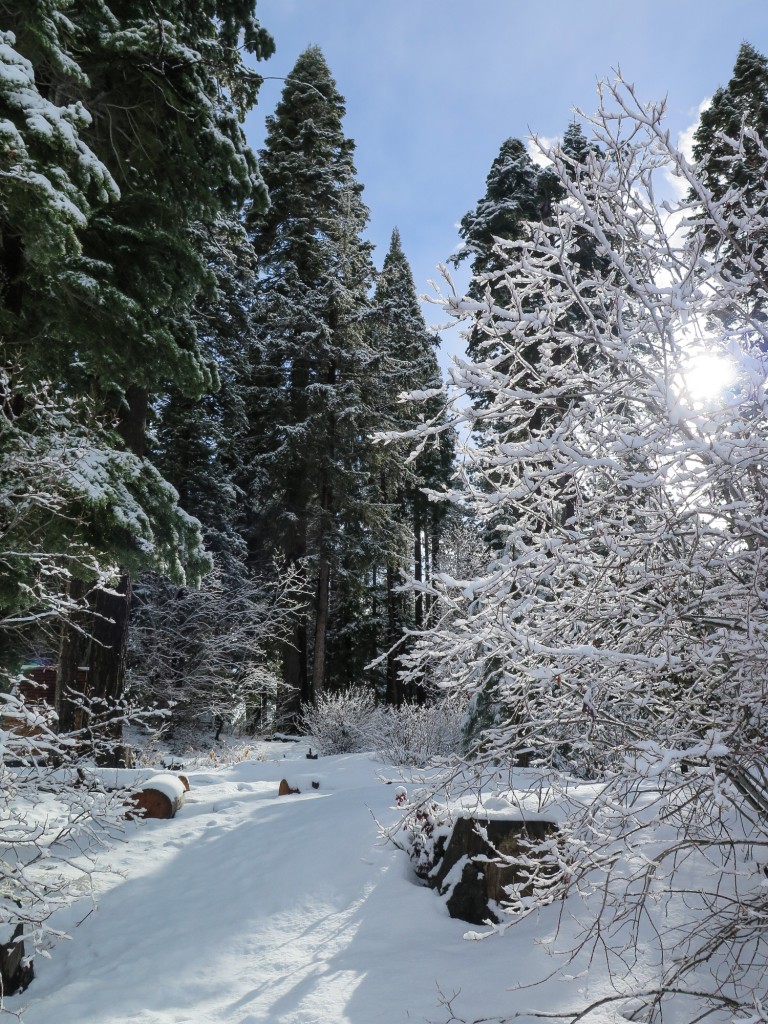 What a winter it's been here in Northern California! After years of drought–and virtually no snow in the mountains–we're being treated to a very wet winter thanks to El Niño. Ski resorts in the Sierra Nevada have received a couple hundred inches of snow (!) this season, and more keeps coming. But, as we learned the hard way, that can also make travel more complicated (think highway closures, avalanche control, etc.).
We're going to Tahoe two weekends in a row. Last weekend it snowed the whole time we were there, which meant lots of fresh, fluffy snow to play in and trees all coated in white, but also cloudy skies, barely a view of the mountains, and Lake Tahoe looking a bit dreary. This weekend we expect sunny skies and a completely different look to the area. I can't wait! In the meantime, I thought I'd share a few scenes from last weekend. More from Tahoe coming soon both here and on Instagram. And if you have any recommendations for South Lake Tahoe, I'd love to hear them!
The view from our rooms at Tahoe Beach & Ski Club: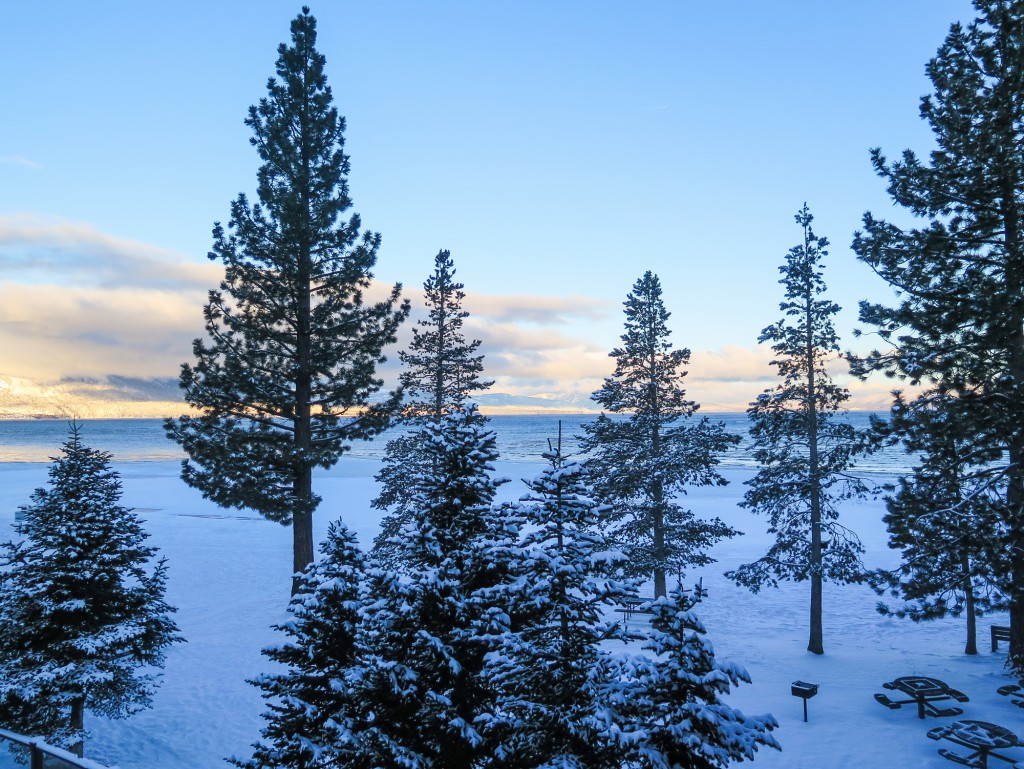 The beach in front of Tahoe Beach & Ski Club during a storm: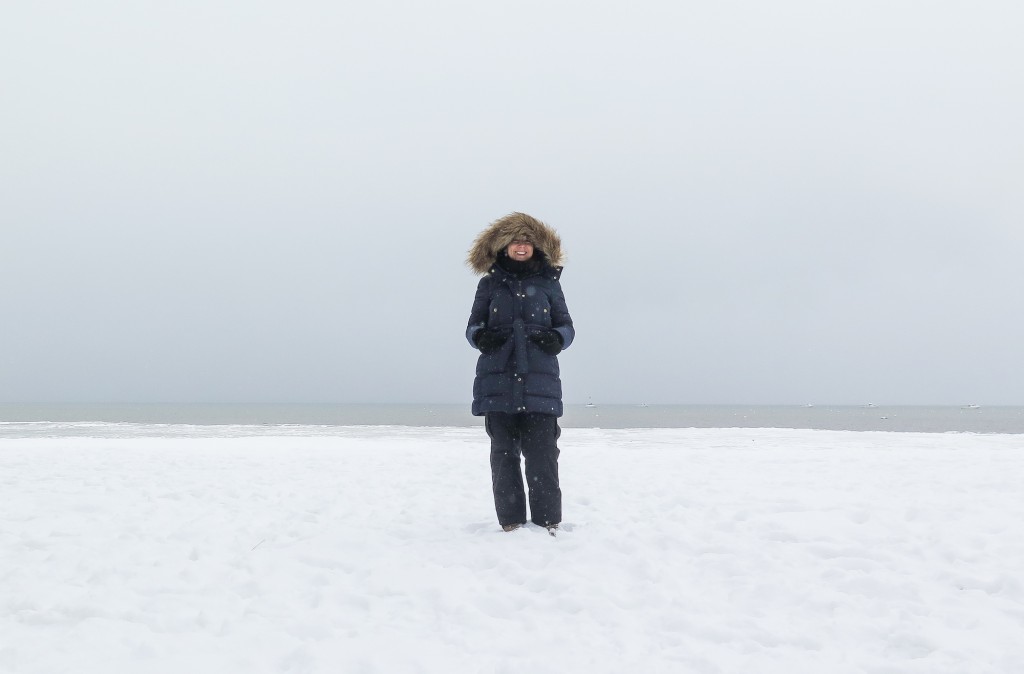 Snowshoeing at Lake Tahoe:
Snowshoeing along the shore of Lake Tahoe was the highlight of the weekend. It's easy to rent snowshoes at Camp Richardson and then walk along the lake–it's a short walk, just right for kids, but longer walks can be done on their groomed trails.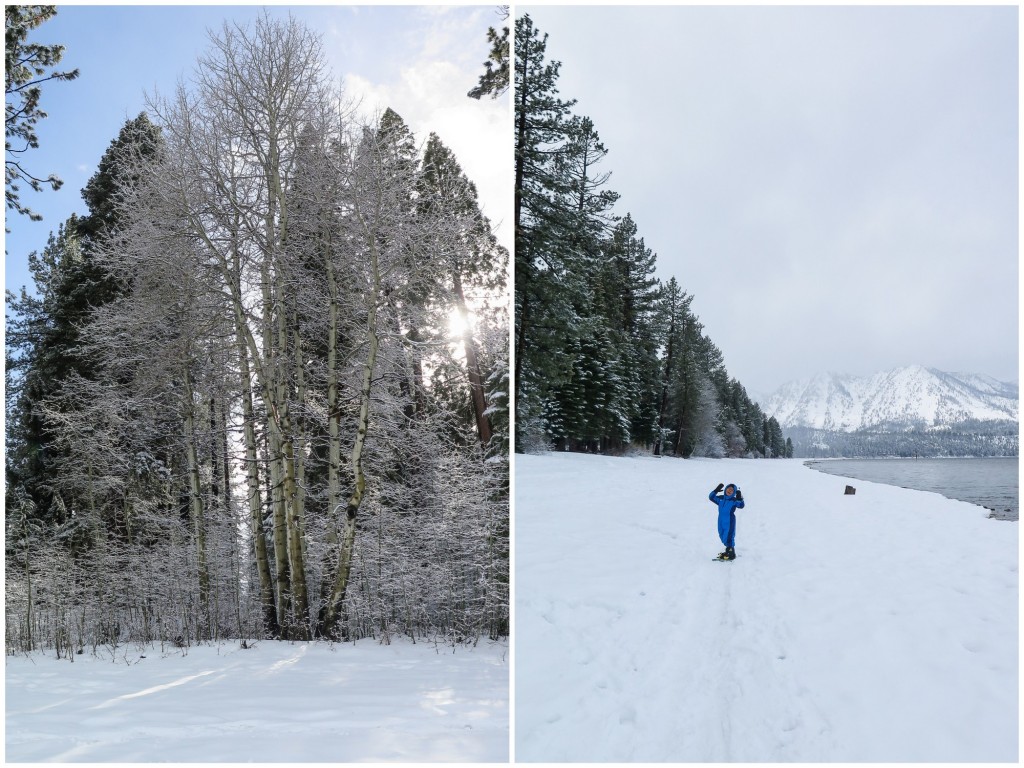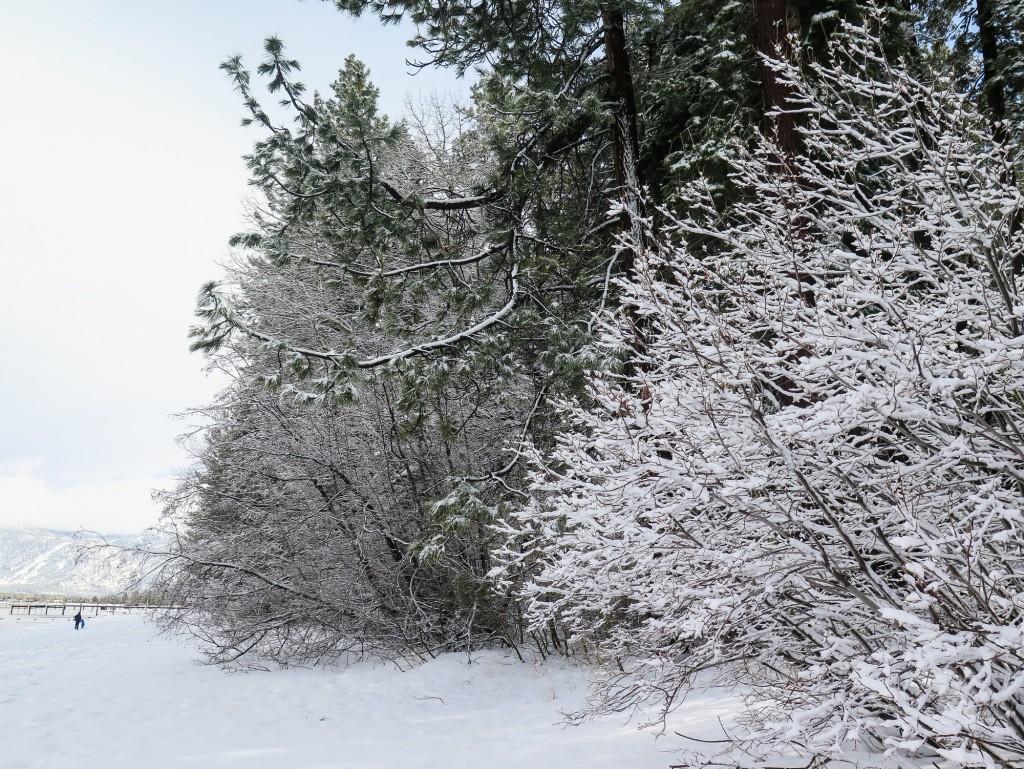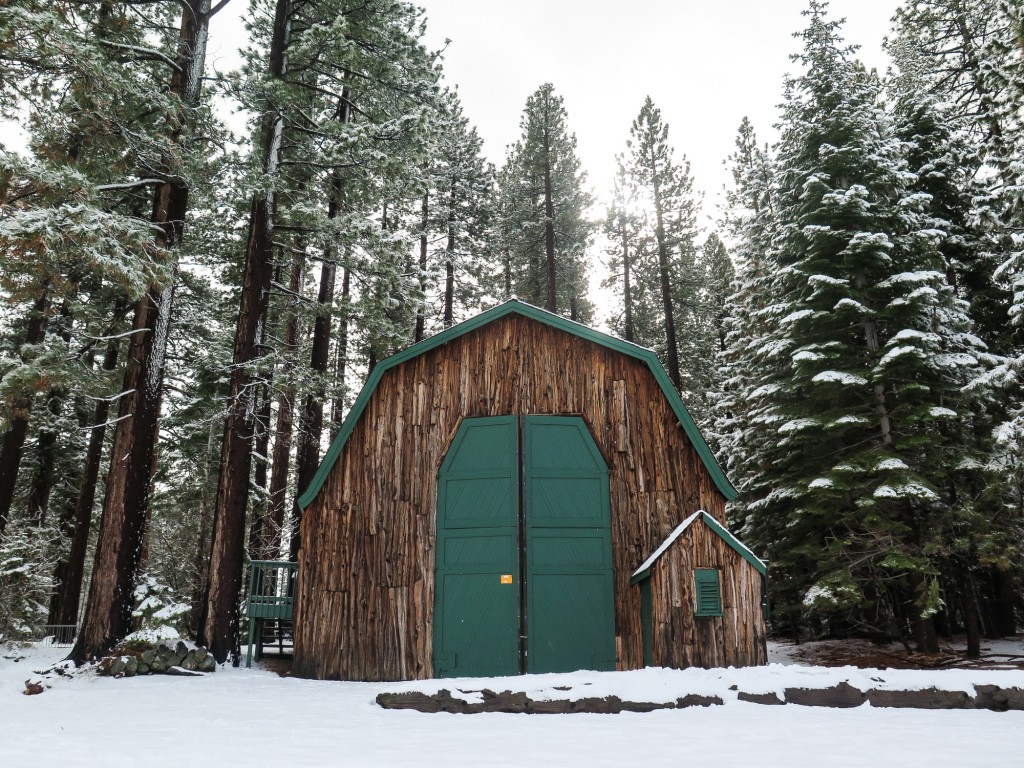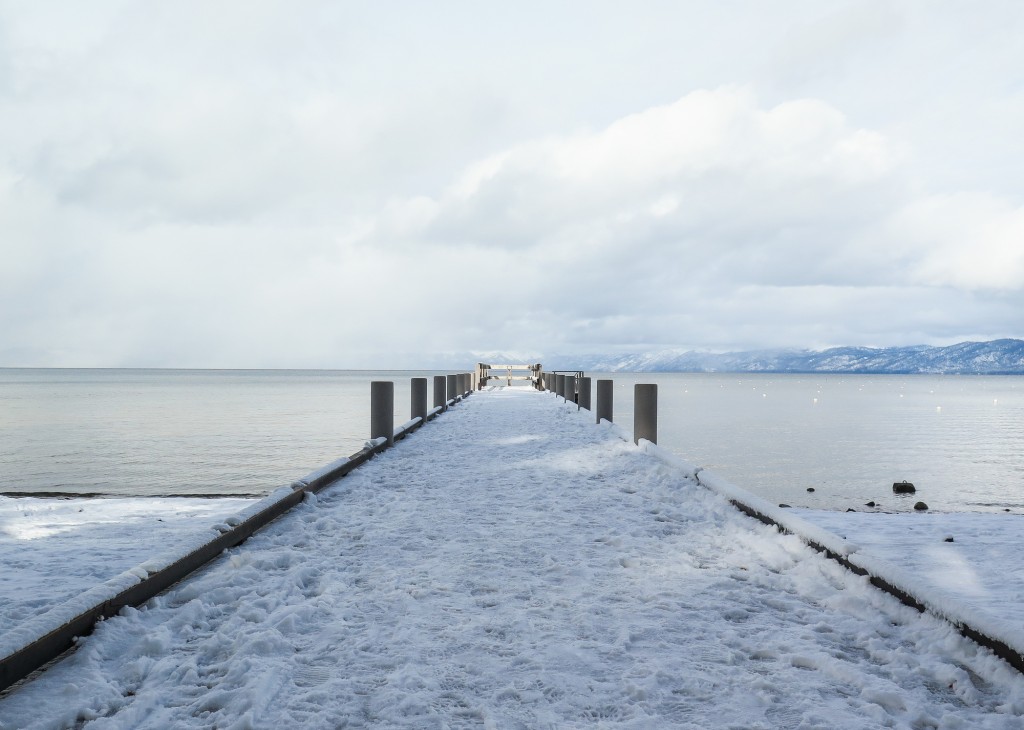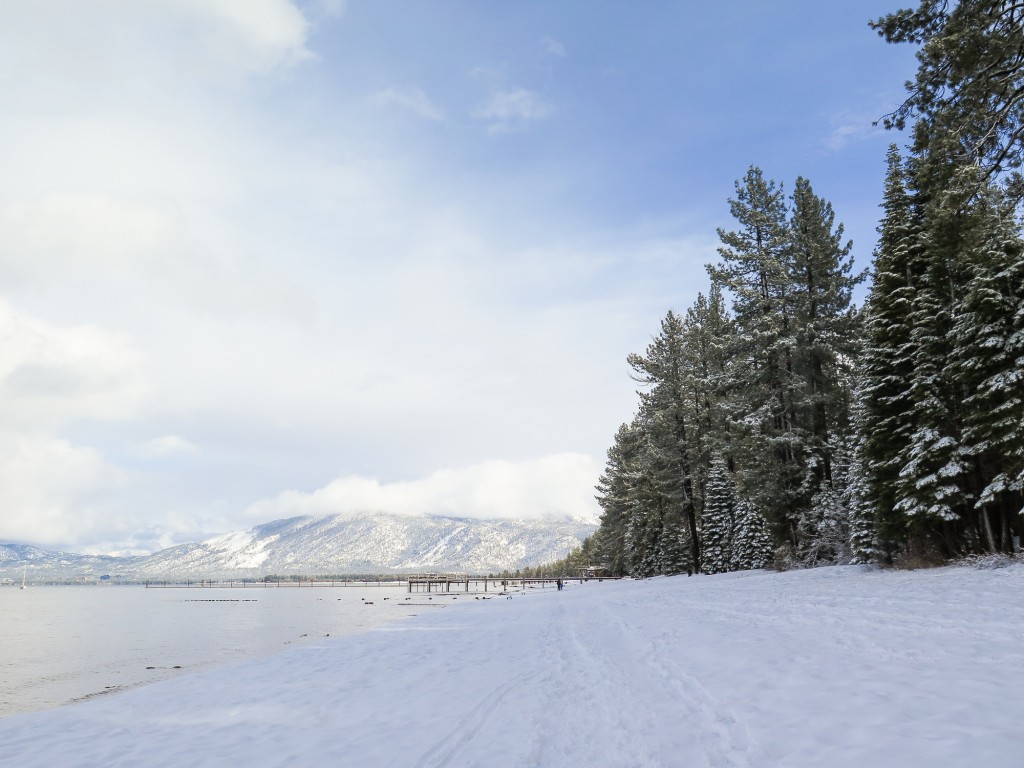 Fresh snow at South Lake Tahoe: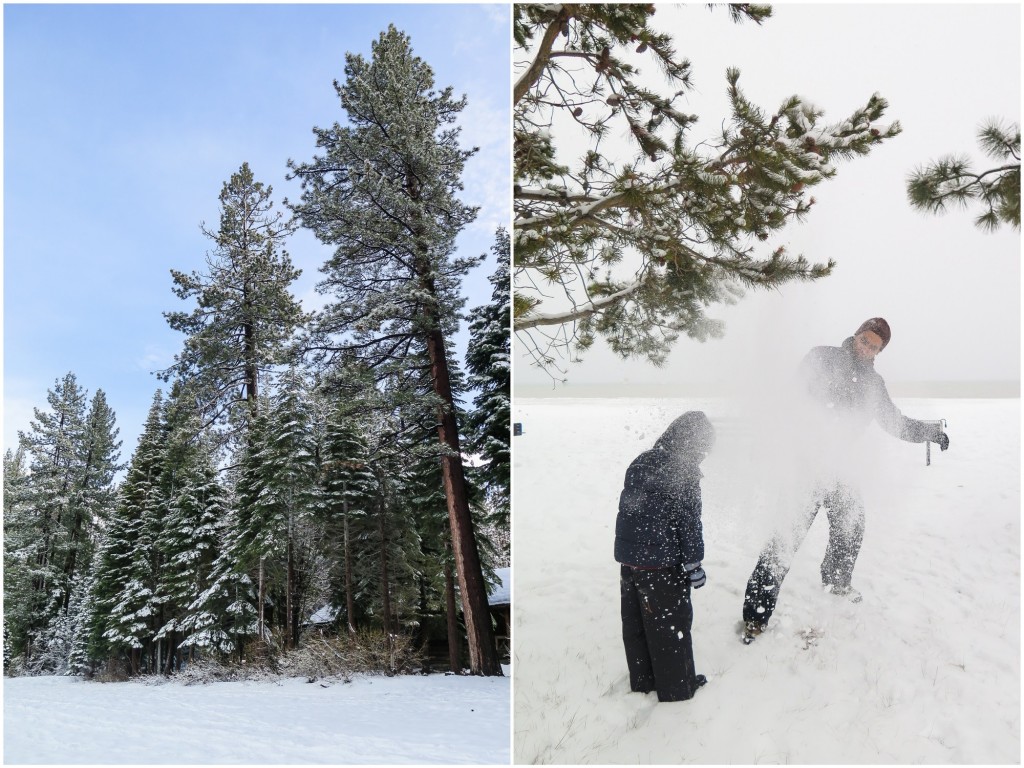 The kids had fun just playing in the fresh snow and weren't too bothered by the cold. We were well prepared with snow pants, Kamik snow boots (the best snow boots for kids!), and warm coats, which we keep just for winter trips to Lake Tahoe.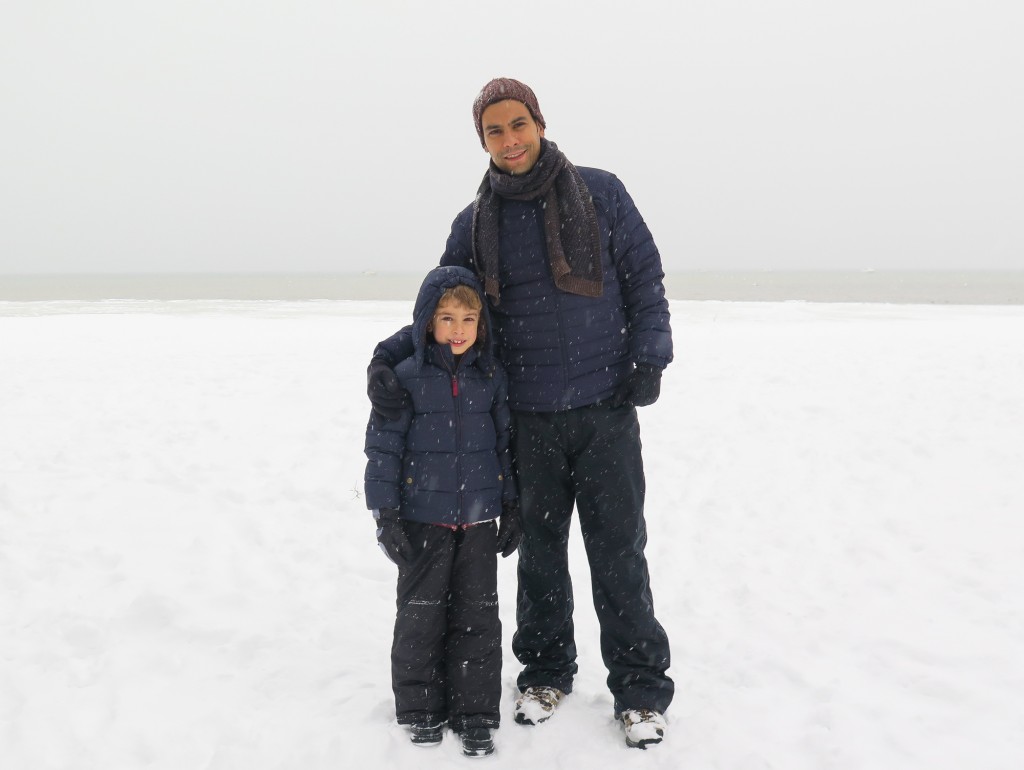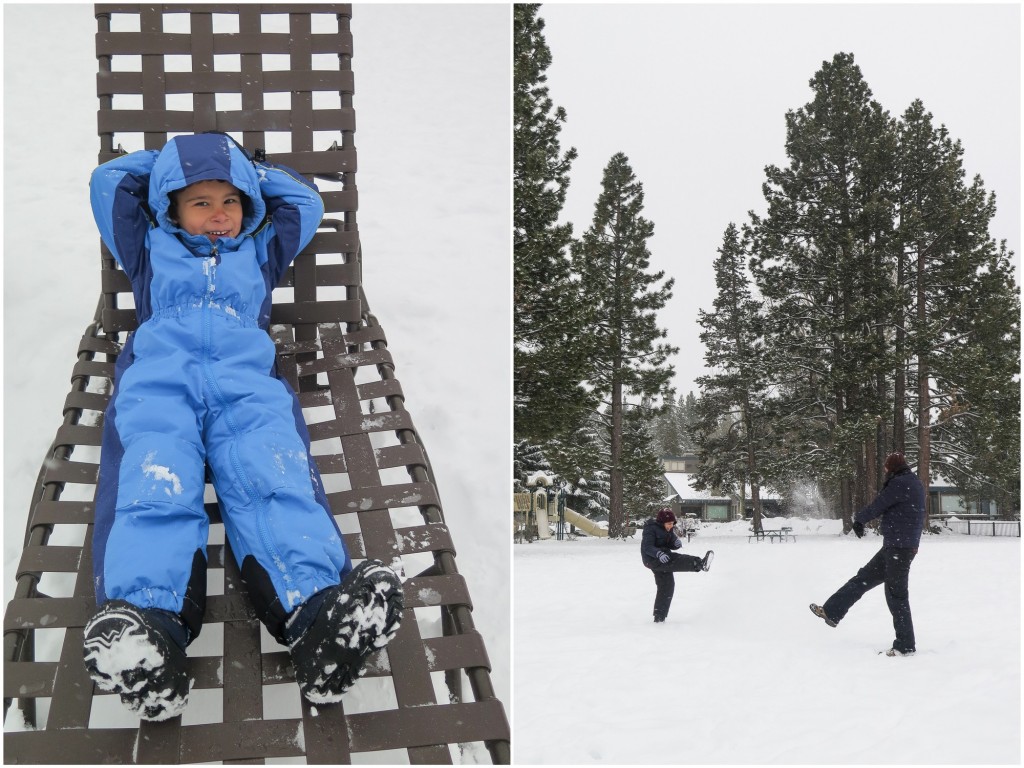 After the sun came out and the roads improved, our snow weekend in Lake Tahoe was over, and we were on our way home. Driving through the Sierra Nevada covered in fresh snow is an experience I'll always remember.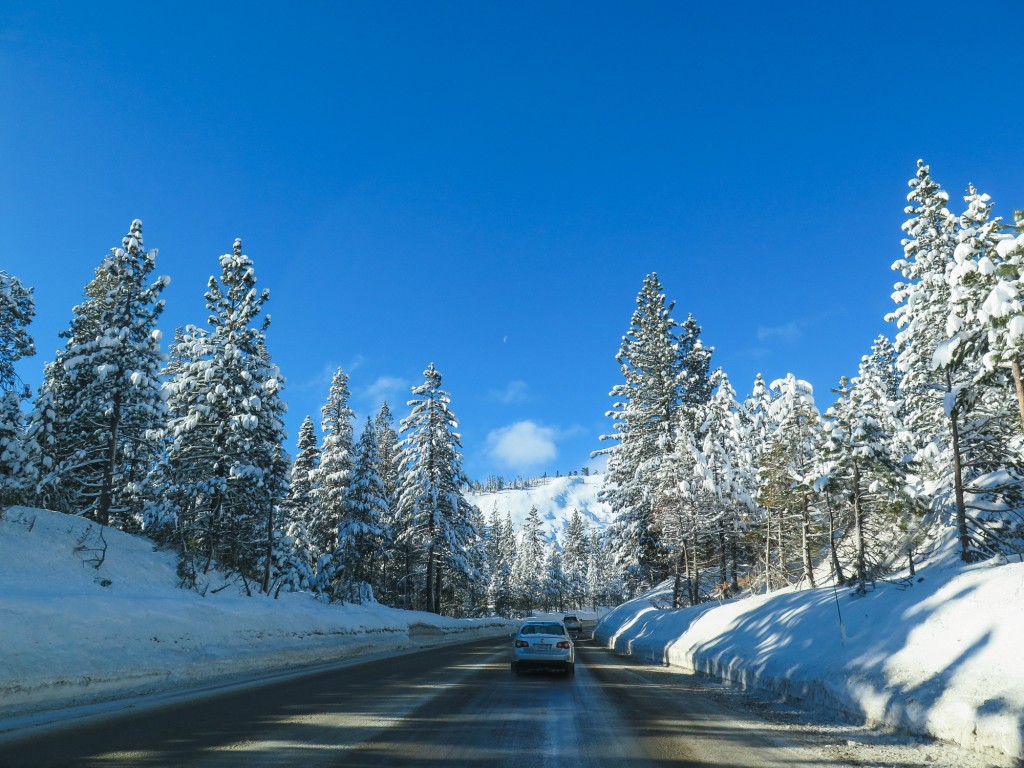 P.S. Much more on Lake Tahoe here:
5 Things to Do in South Lake Tahoe with Kids