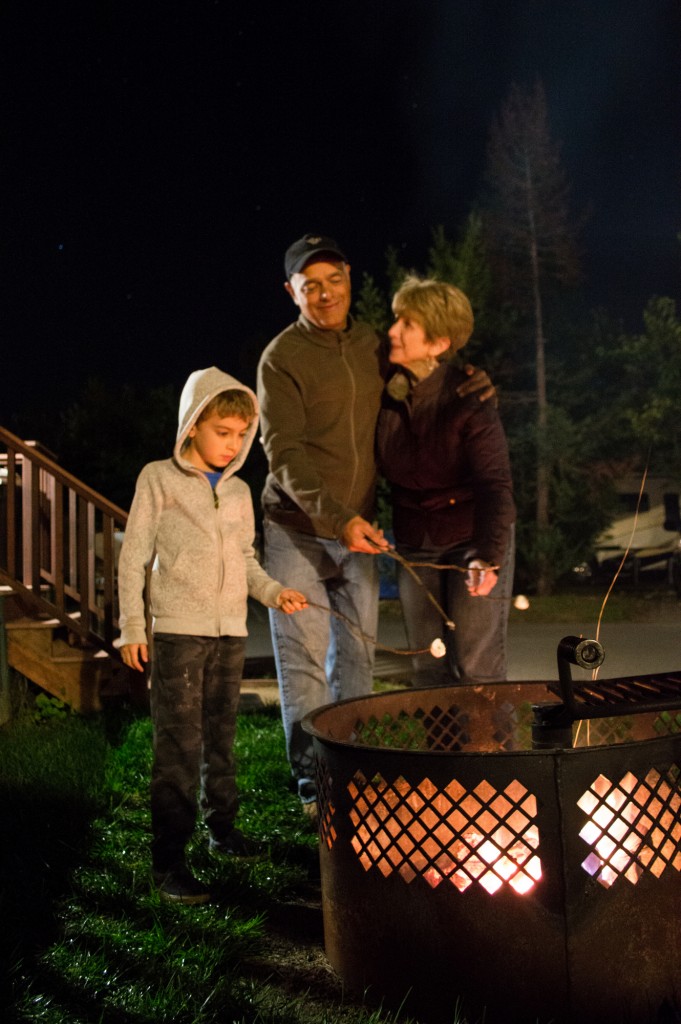 With the holiday season approaching, it's time to make family travel plans. While the focus of my winter travel plans is our upcoming family trip to Brazil and cruise to Argentina and Uruguay, we're also planning some weekend getaways to local favorites like Lake Tahoe and the Mendocino coast.
A two-to-three day getaway is an important way to refresh during the colder months–to break from your regular routine, get out in nature, and have quality family time without spending too much money. Just a couple of weeks ago, we enjoyed two days in Sonoma County. Actually, there were 8 of us: my mom and her husband, me and my husband, our two boys, and our two dogs! We came back with a few lessons learned about making the most of a weekend getaway with family.
Find a comfortable place to stay.
Our favorite type of accommodation is a vacation rental, meaning a unit that has a kitchen, eating area, and at least one separate bedroom. I love hotels for the variety of amenities and design that can be found in today's hotels, but for our family, a hotel is usually not the best option. KOA campgrounds offer lodges and cabins with all the conveniences of a vacation rental. We stayed in a deluxe cabin at the North San Francisco/Petaluma KOA; this was our third time staying in a KOA cabin, and we loved it!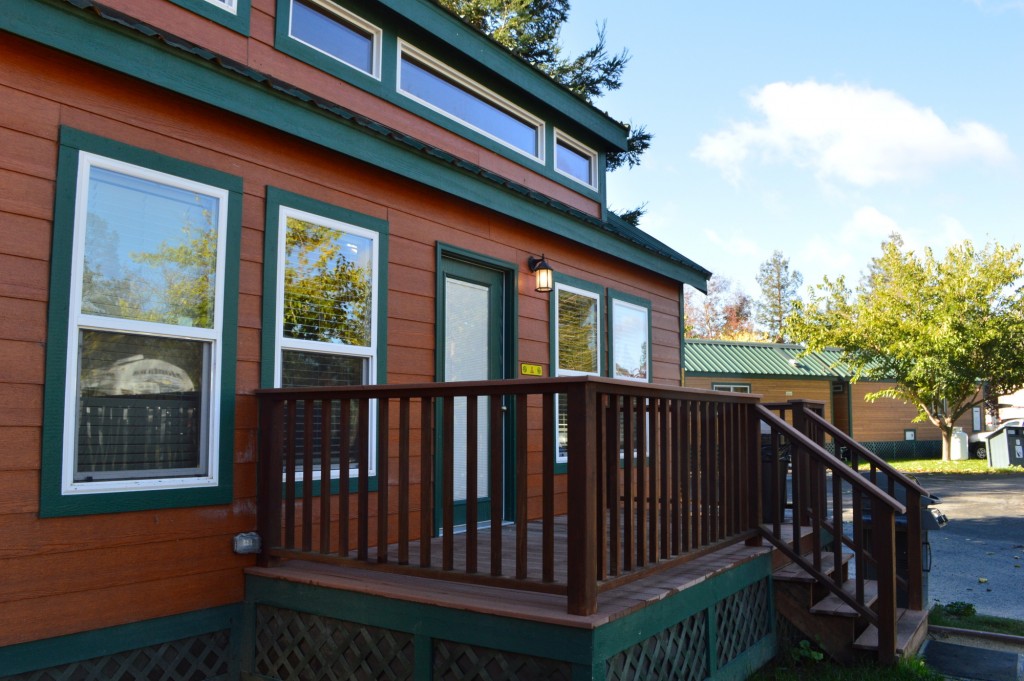 The deluxe cabin reminded us of those tiny houses you may have seen on TV nowadays. Cute, comfortable, and well equipped, the cabin had two bedrooms, one with a queen bed and small closet and the other just big enough for two bunkbeds. There was also a loft with a second bed that could also be used as a play area by our kids. In the center is a living area with a small couch, table for 4, and tiny kitchen area. So comfortable!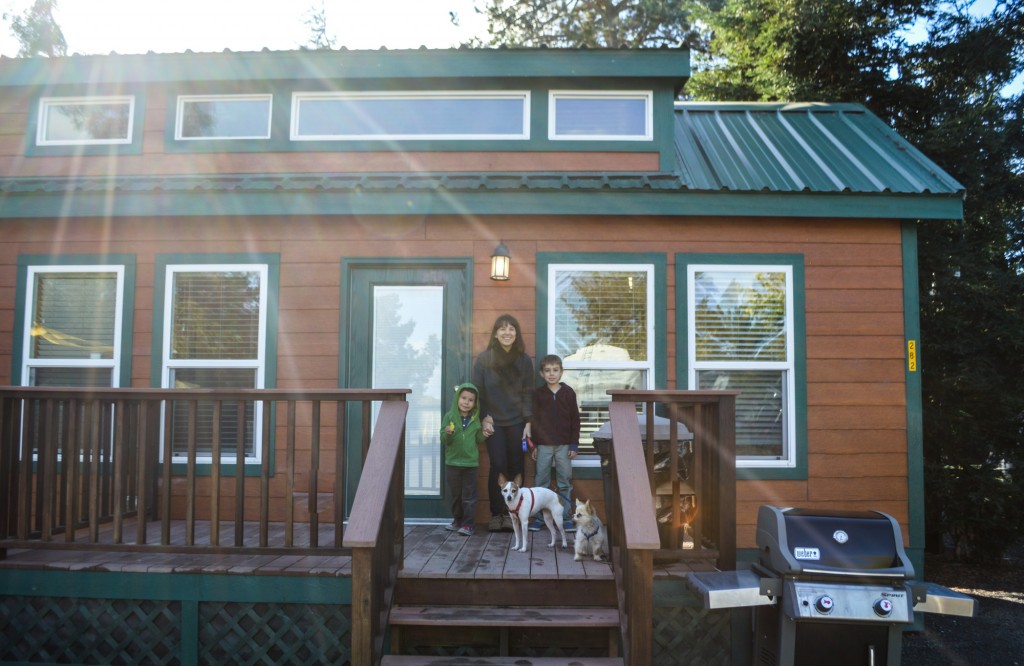 Thankfully, the cabins are pet friendly, so we were able to bring our two little dogs with us for the weekend. Right outside is a deck, table and firepit.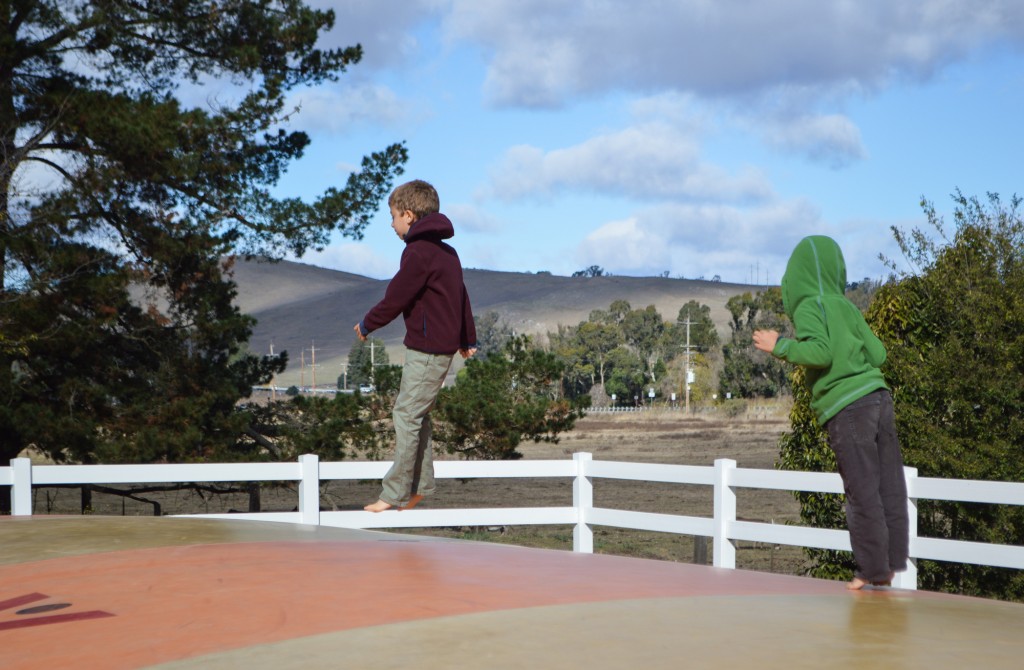 If you've ever stayed at a KOA campground, you know that it's set up with families in mind. This campground has a big new playground, huge bounce balloon (see above–we had to force them to leave!), petting farm, pool and spa, basketball courts, and a dog park for the pets to run free.
Choose your destination with everyone in mind.
Usually in a family, one person takes the lead on trip planning, but it's important to keep in mind the needs of everyone who will be coming along. It may seem hard to find a place that will fit everyone's wishes, but I have often found that a weekend in a quiet location near the sea or mountains is a good choice for a family. After all, a family getaway is partly about just spending time together.
One of my favorite parts of California is Sonoma County because it's just so gorgeous and it has something for everyone. We chose to stay in the small city of Petaluma and then took a day trip to Bodega Bay. Beach time and tree climbing for the kids, hiking with spectacular views for the adults, and an easy outdoor lunch that pleased everyone.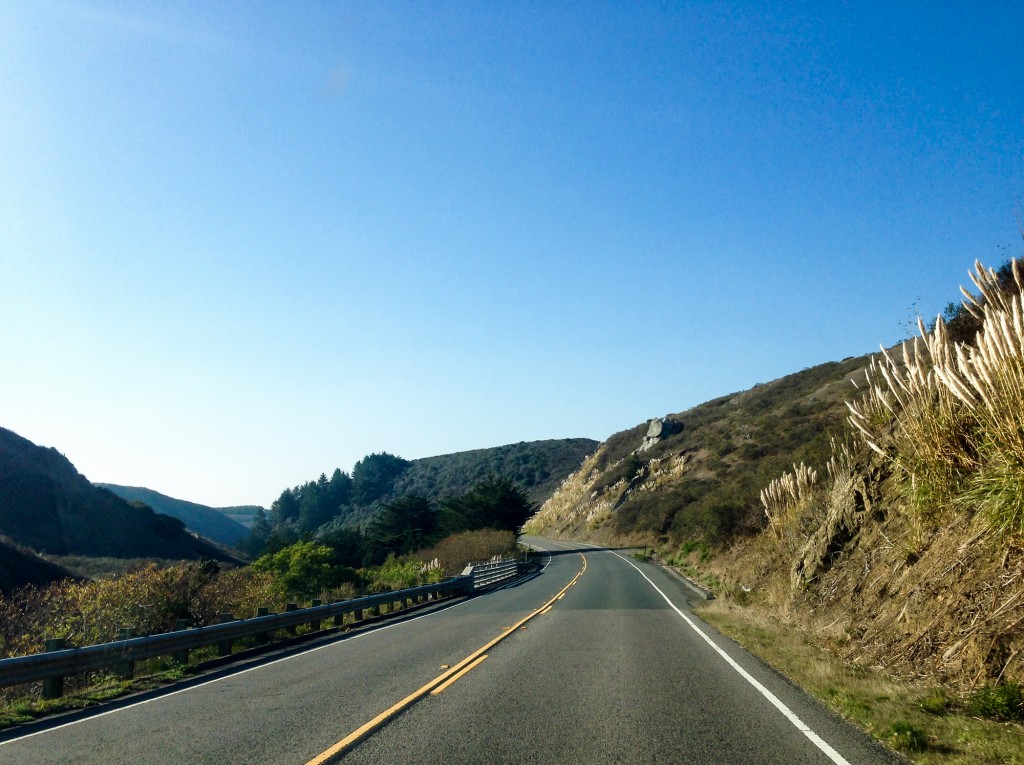 Besides the appeal of just getting away to somewhere very different from where we live (peaceful countryside compared to sometimes annoying city), the Petaluma area offers a little taste of what makes Northern California so special: beautiful country roads, historic buildings, an array of fall colors in the lovely fall light, great craft beer…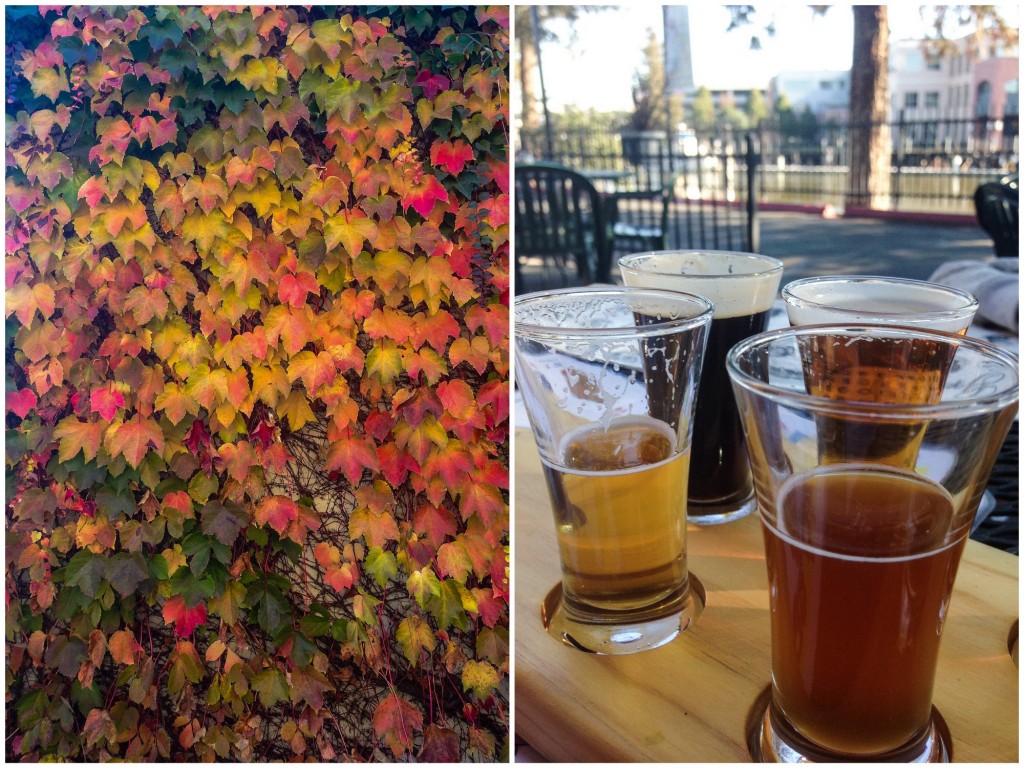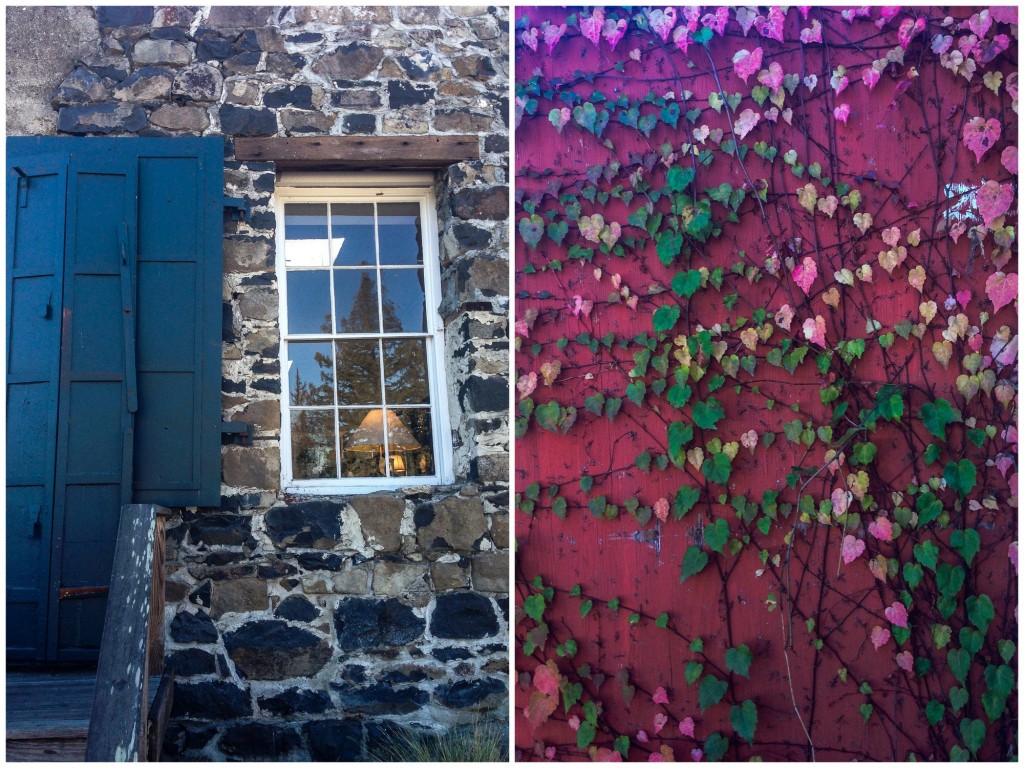 It's the little things that count.
After a gorgeous day at the ocean, I asked my kids what the highlight was, and their answer was roasting marshmallows and making s'mores. In fact, we didn't have firewood for the second night but fortunately were able to buy some at the last minute at the little shop at the KOA. My kids were much more excited about the campfire than I realized they would be, and we all cherished the time together sipping hot chocolate, perfecting our s'mores technique, and just chatting after a busy day spent outdoors.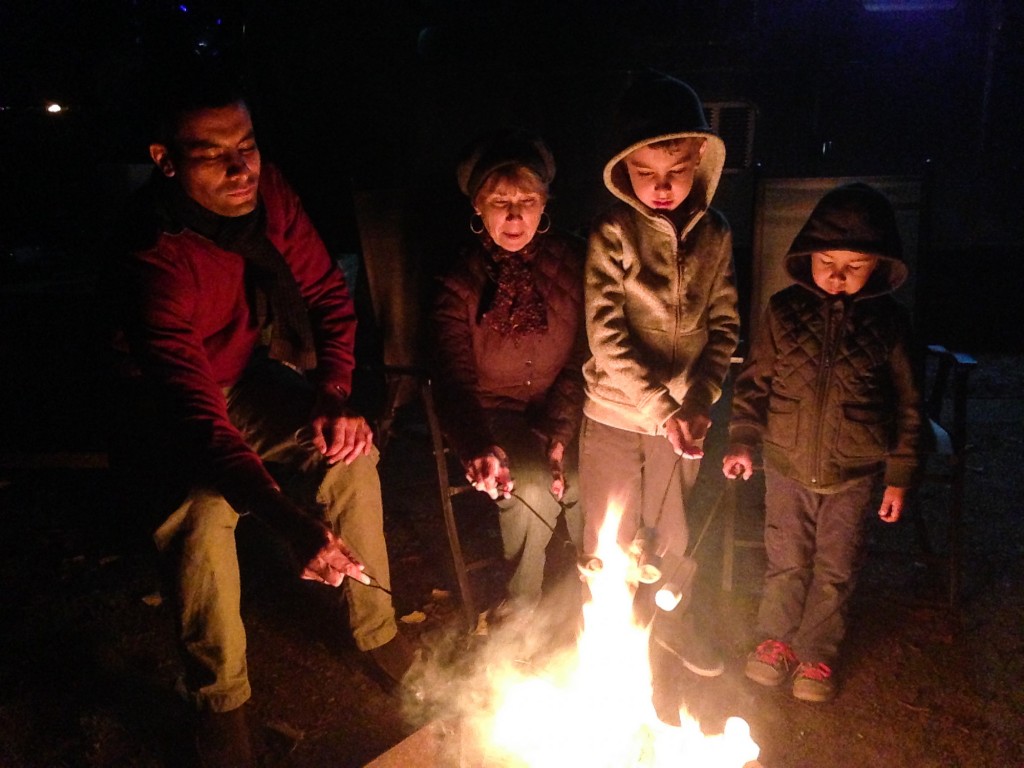 Playing Old Maid, rock climbing, and tree climbing were also big hits. Simple pleasures! But it's also about adjusting expectations. I really wish we would have hiked more and squeezed in a brewery tour or wine tasting, but when I considered what would make a better group experience rather than what would please just me, everything fell into place.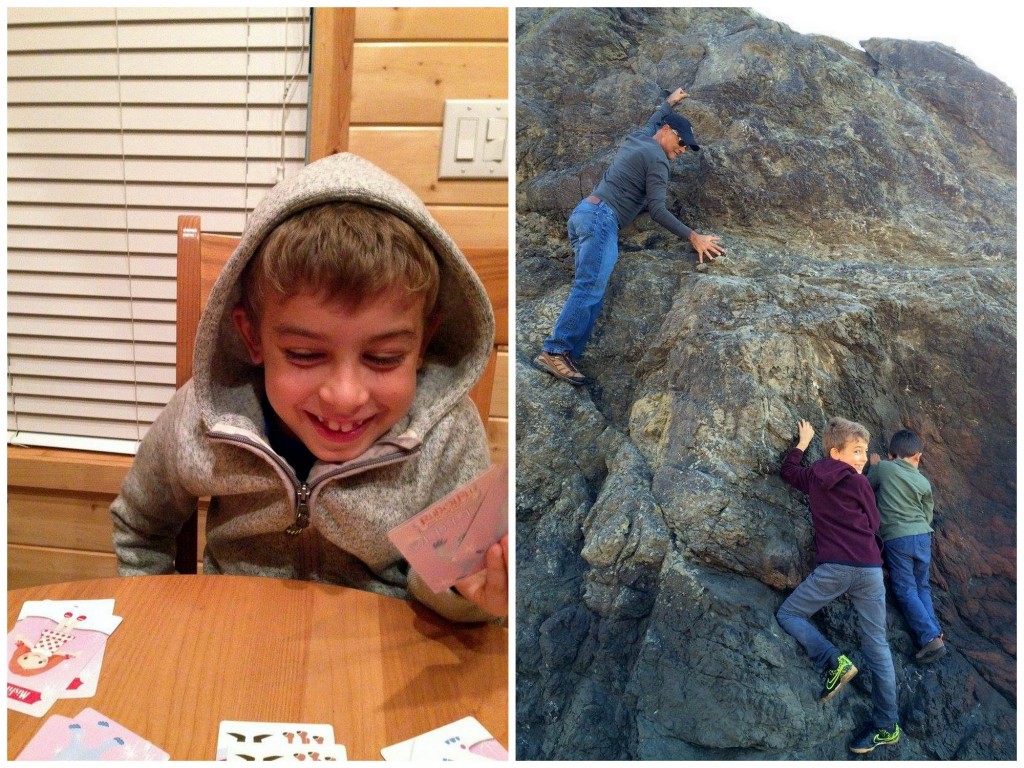 A perfect vehicle for the drive
I've had the great fortune to have been offered some nice vehicles to try out these past few months, and through these experiences have come to realize what a difference such a vehicle can make when you're traveling, especially as a family. For those of us who can't afford a car like this, there's always the option of renting one for a weekend getaway. The additional space, safety features, and smooth drive would make it worth it to me to rent one just for a trip.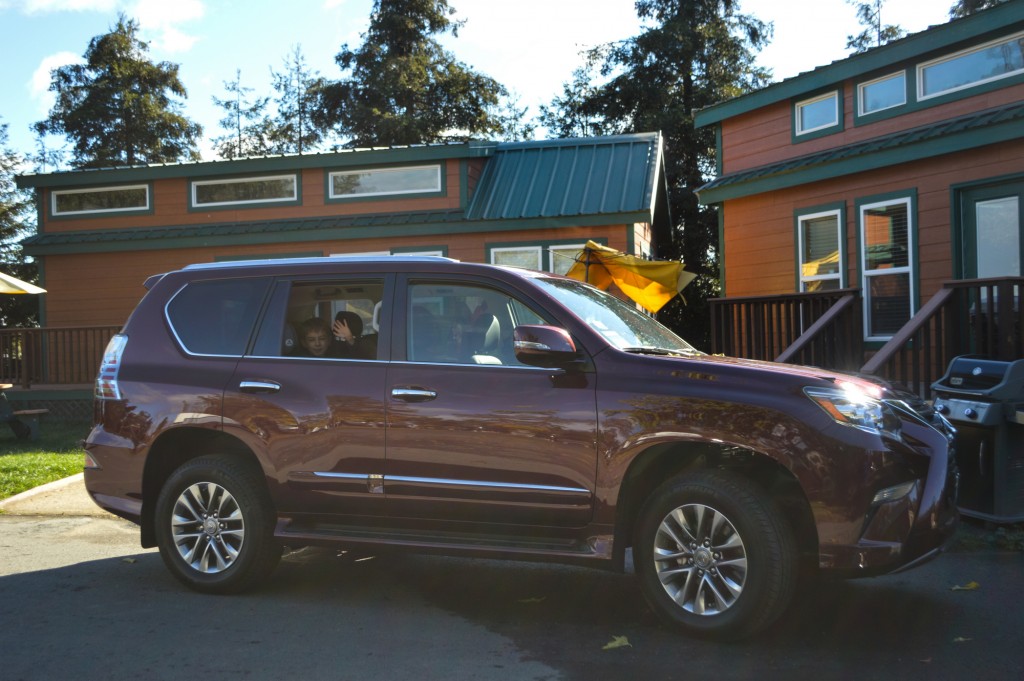 This Lexus GX 460 Luxury SUV was an absolute pleasure to drive, and this is coming from a person who really isn't much into cars. It has radar that detects when another vehicle is in front of you, side sensors that indicate when a car is next to you, an optional third row of seats, DVD players in the back seats (we're normally not big on screen time, but having "The Jungle Book" on made for a very peaceful drive to Petaluma!), and much more.
What ingredients would you add to make the perfect family weekend getaway? 
Disclosure: Use of the KOA cabin and Lexus were complimentary, but as always, all opinions are completely my own.