Florens2012: International Biennial of Cultural and Landscape Heritage is taking place this week in Florence, Italy, and I am honored to be attending. The themes of the biennial are broad and include preserving culture, promoting the arts, and using landscape sustainably. I am investigating the importance of preserving cultural heritage not only for future projects in my classes–my students from around the world will explore this theme–but also in my role as a blogger and lover of culture and Italy.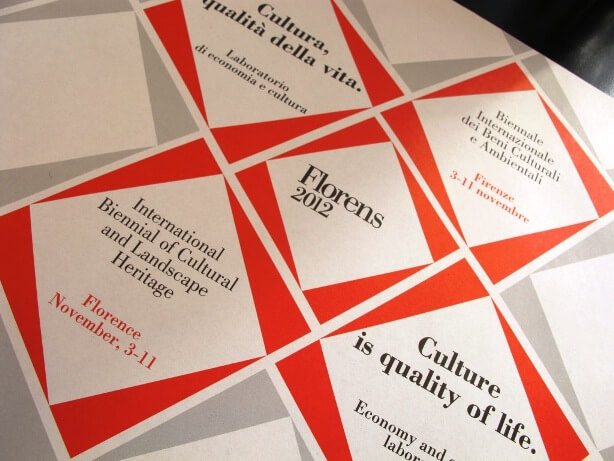 One of the most obvious results of the innovative work of the Florens Foundation is the outdoor installations in two of historic Florence's most important spaces.
Contemporary art meets Medieval Florence:
A perfect example of the potential for culture to impact the daily lives of people is the art installation by contemporary Italian artist Mimmo Paladino. It takes up the entire space in front of one of historic Florence's icons, the church of Santa Croce.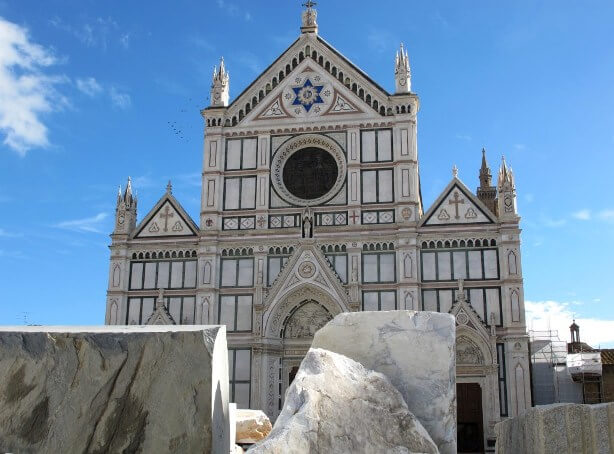 Not by coincidence, Paladino's installation forms the shape of a cross in honor of the church's name, but for the average person walking around those tall marble blocks, it may be just something really cool that has suddenly popped up there, beckoning the public to explore it.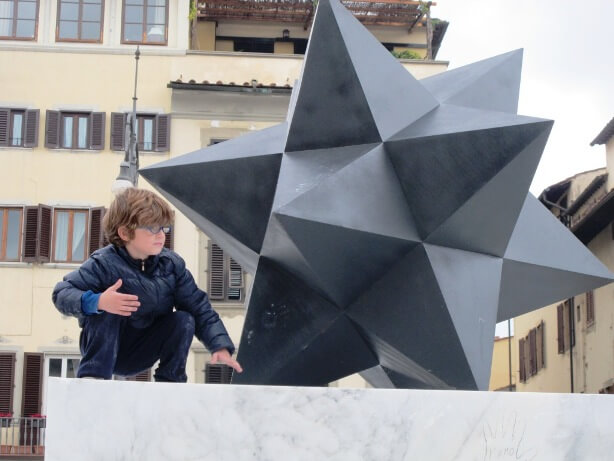 The two times I visited the installation, people were walking all around it, tourists and locals were photographing it, children were climbing on it, people had written and drawn on it–all in his or her own way interacting with it.
Suddenly, this once drab open space had become a place that attracts people, flirts with their imaginations and makes people think, at least by beckoning the question, "What is it?" For me, it was also an excellent example of how the new plays with the old in Florence, one of the reasons this city has always been so attractive to me.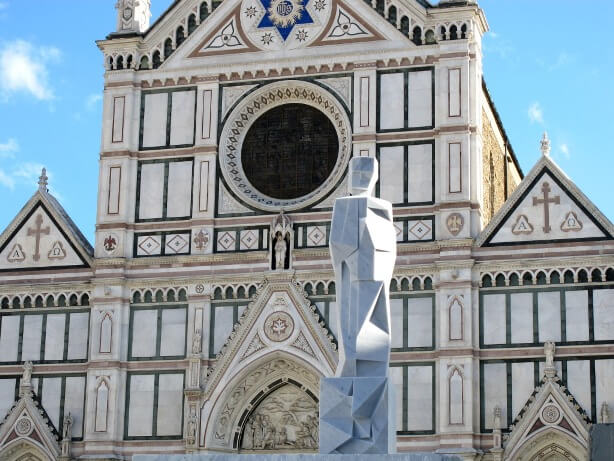 Green space that honors Italy's landscape:
Around Florence's most recognizable image, the Duomo, a grove of olive trees was installed. The beautiful curves of the centuries-old olive trees and the squares they sit in create flowing geometric space for Florentines and tourists alike.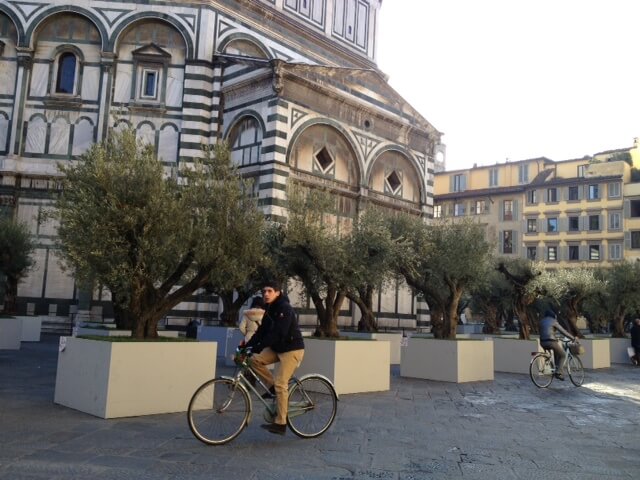 In a city like Florence that lacks green space, adding this burst of nature is a refreshing way to use the space in front of its cultural monuments. It also connects the city to the region's landscape heritage–olive trees are characteristic of the centuries of agriculture that has existed here in Tuscany and the pride that the region takes in its products and delicious food.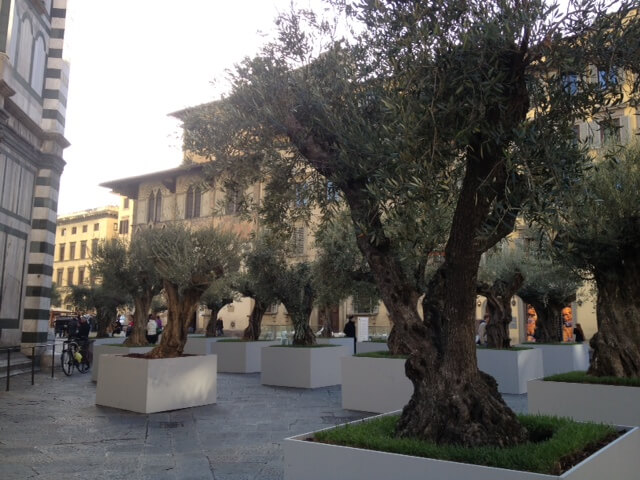 What do you think? Does adding installations such as these improve the quality of life for a city's people?