Napa Valley is tricky. On one hand, it represents the best of what California can do: it's beautiful and luxurious with some of the finest food and wine you'll find anywhere. Throw into the mix stunning architecture, good weather, hot springs, the Culinary Institute of America (and on and on), and you can see that Napa Valley really is a dream destination. On the other hand, Napa Valley also has an easy-going side, and yes, it's possible to take the kids and visit Napa Valley on a budget.
It's so much more than luxury hotels, flashy wineries and Michelin-starred restaurants. It's a place that many families call home. It's made up of hard-working farmers and wine makers who love the land and know all its intricacies. It's the weekend getaway for people like me who live an hour's drive away and, for kids like mine, a field trip destination to learn about the life of 19th century settlers.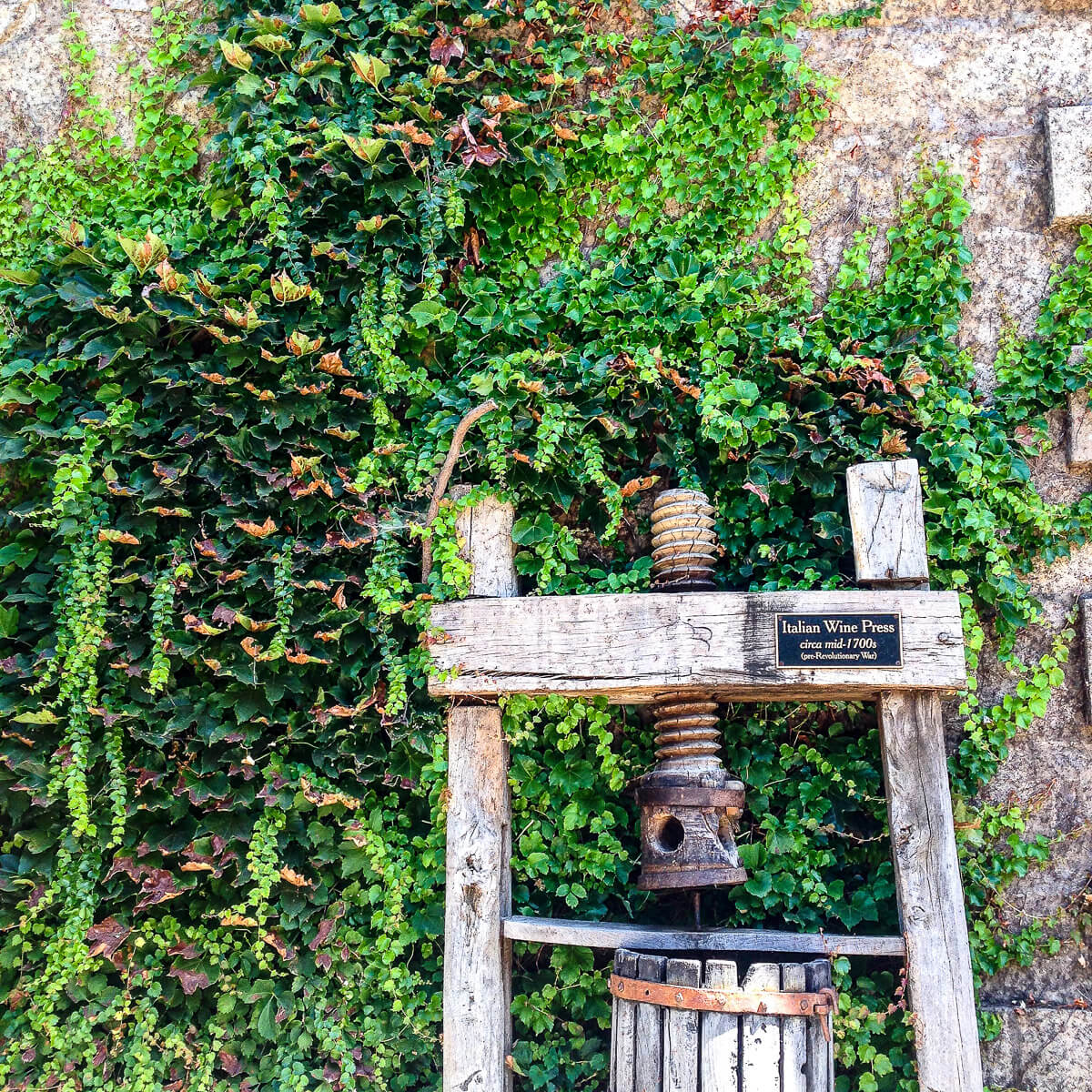 Because of Napa's well-deserved standing as a premiere destination for food and wine lovers, it's often ruled out by travelers as not being welcoming to kids or friendly on the wallet. But Napa Valley can be kid- and budget-friendly. Here are my tips for an affordable family getaway to Napa Valley.
Family-friendly places to eat in Napa Valley:
You don't have to spend a lot of money to eat well in Napa Valley. The most important place to know about is the Oxbow Public Market. You can stop here for a quick meal from one of the food vendors — try tacos at C Casa, sushi at Eiko's, wood-fired pizza at Live Fire Pizza, or oysters at Hog Island Oyster Bar. End with cupcakes from Kara's, ice-cream from Three Twins, or decadent chocolate from Anette's. And don't miss Fieldwork Brewing Co. — try a flight of this Berkeley brewery's famous beers on the outdoor patio.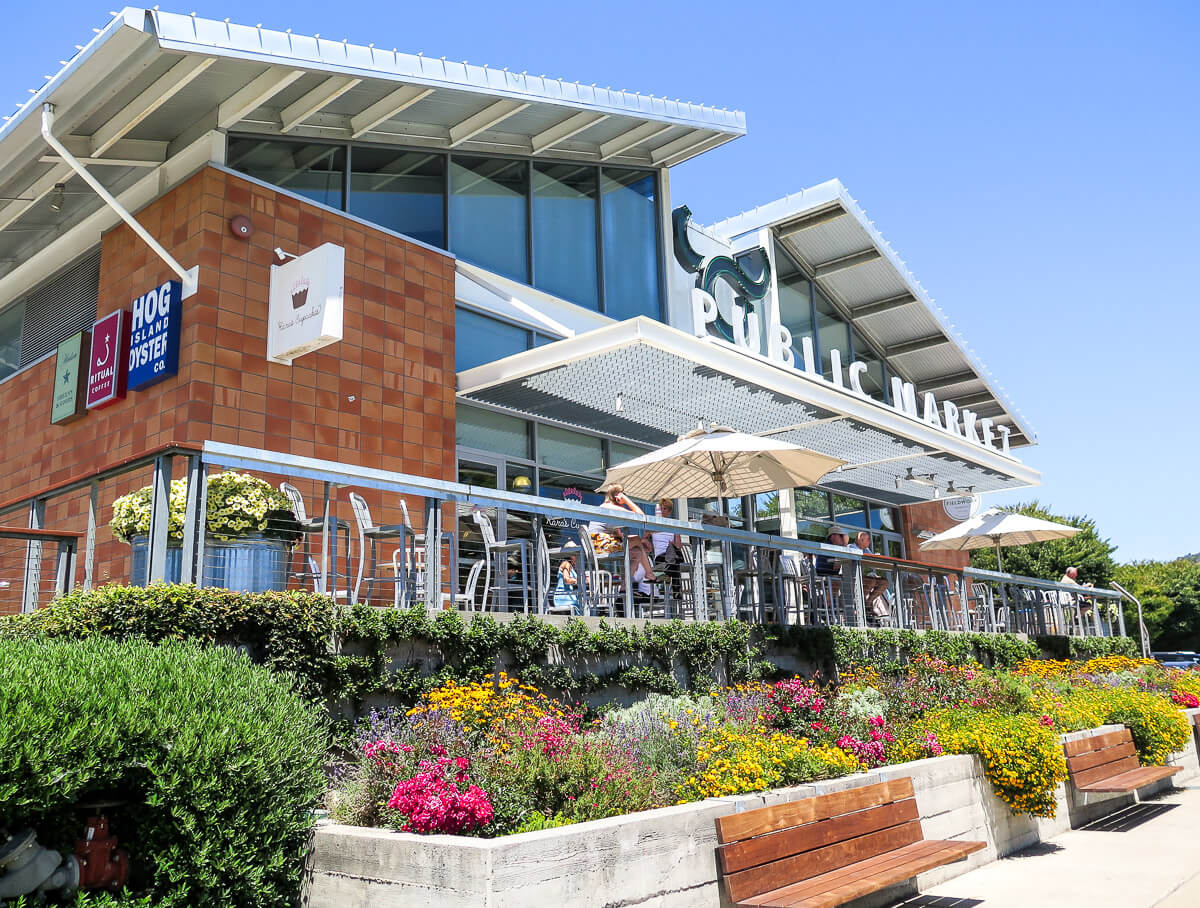 Next door to Oxbow is Gott's Roadside, one of our favorite places to eat in Napa Valley. Kid-friendly and easy on the budget, Gott's serves tasty recreations of classic American diner food. Our family of four had a very good meal here for less than $45.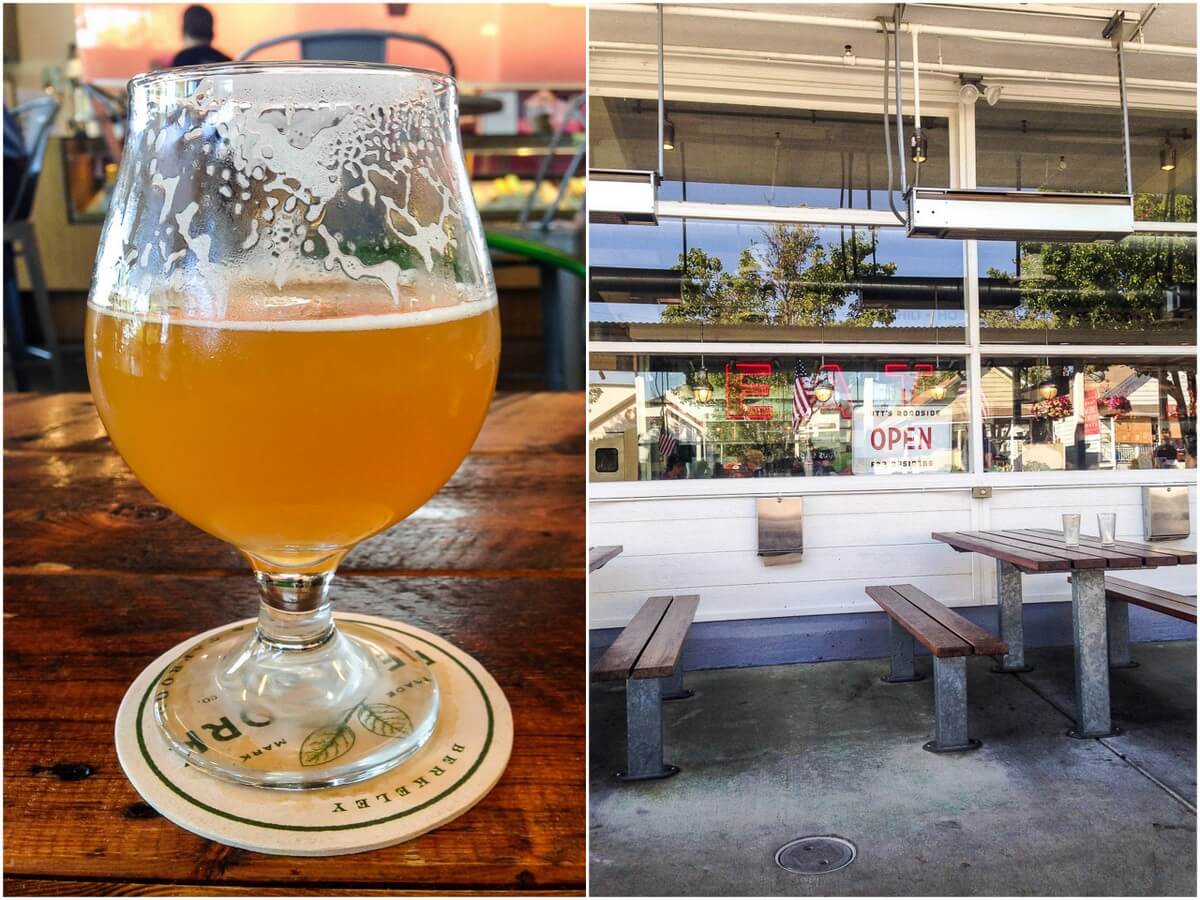 The Culinary Institute of America at Copia: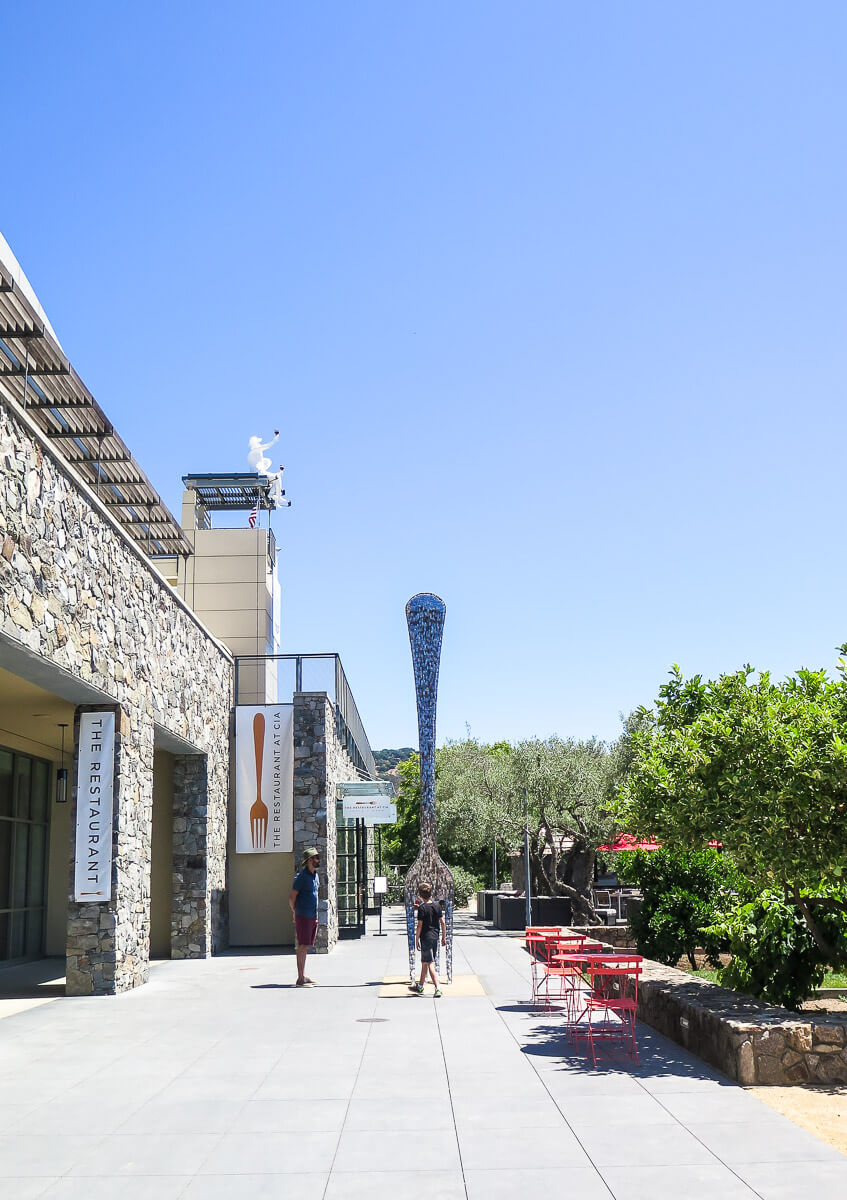 Every weekend starting at noon, the CIA at Copia offers quick meals to the public. Stop at the Box Office to pick up sandwiches, salads and tasty treats, which you can eat in the beautiful garden right out front. The Box Office is open on Saturdays and Sundays now but will be expanding to every day later this year.
As you head up the valley, there are three budget-friendly places to eat. The original Gott's Roadside is on Highway 29 just outside of St. Helena. There's outdoor seating only here, and be prepared for crowds, especially at lunchtime on weekends.
V. Sattui Winery is also located just outside St. Helena. Stop here for its outdoor picnic tables under the old oak trees and the huge deli, where you can grab a baguette, cheese, salads and a bottle of wine for an easy, relaxed lunch.
Farther up the valley in the town of Calistoga is Buster's Southern BBQ. Buster has been here since 1965 (!) serving his BBQ recipes from Louisiana. My kids especially enjoyed this meal (Gabe raved about the ribs, and we all enjoyed the chicken breast with BBQ sauce and bean side dishes), and we appreciated that it was kid-friendly and affordable.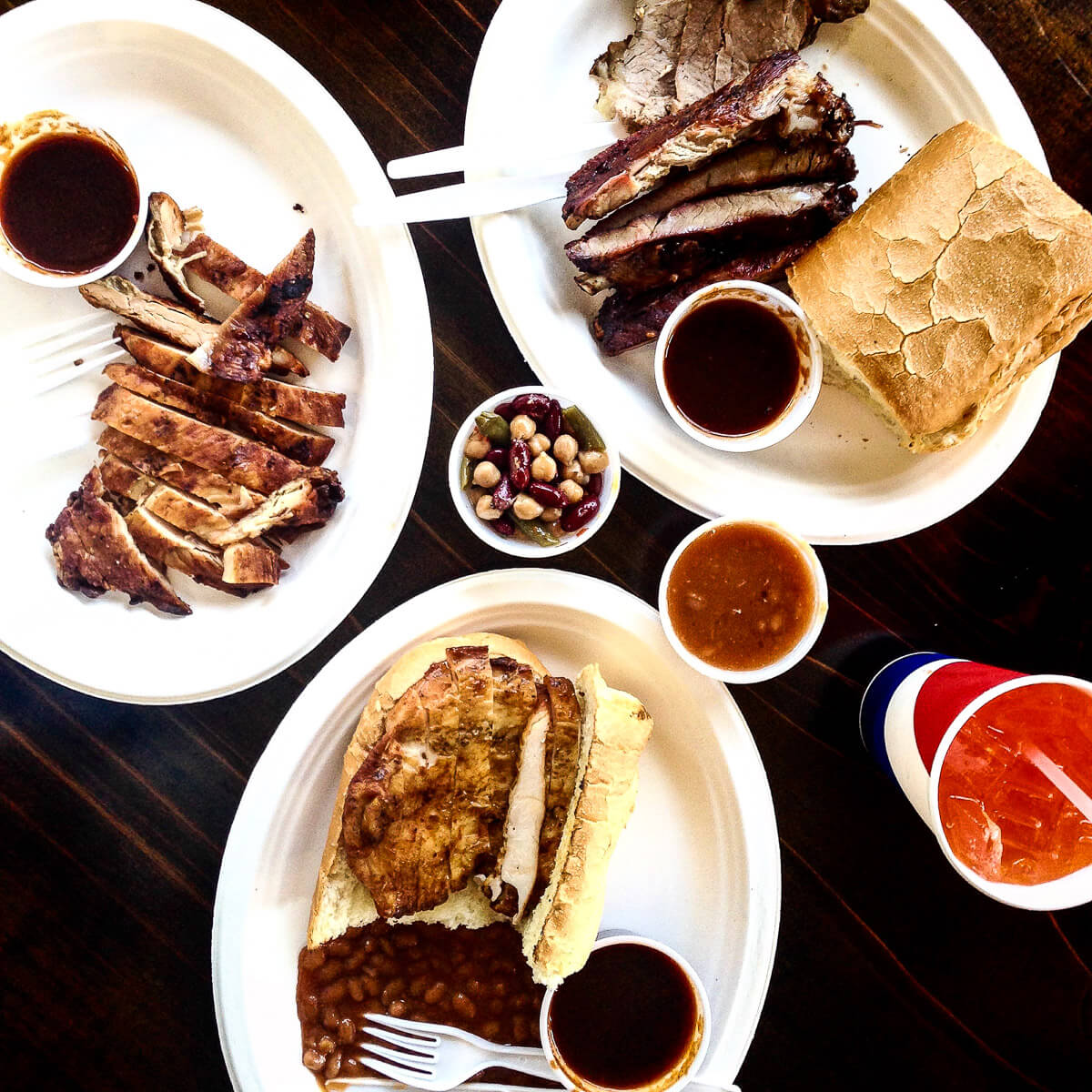 Family-friendly accommodation in Napa Valley: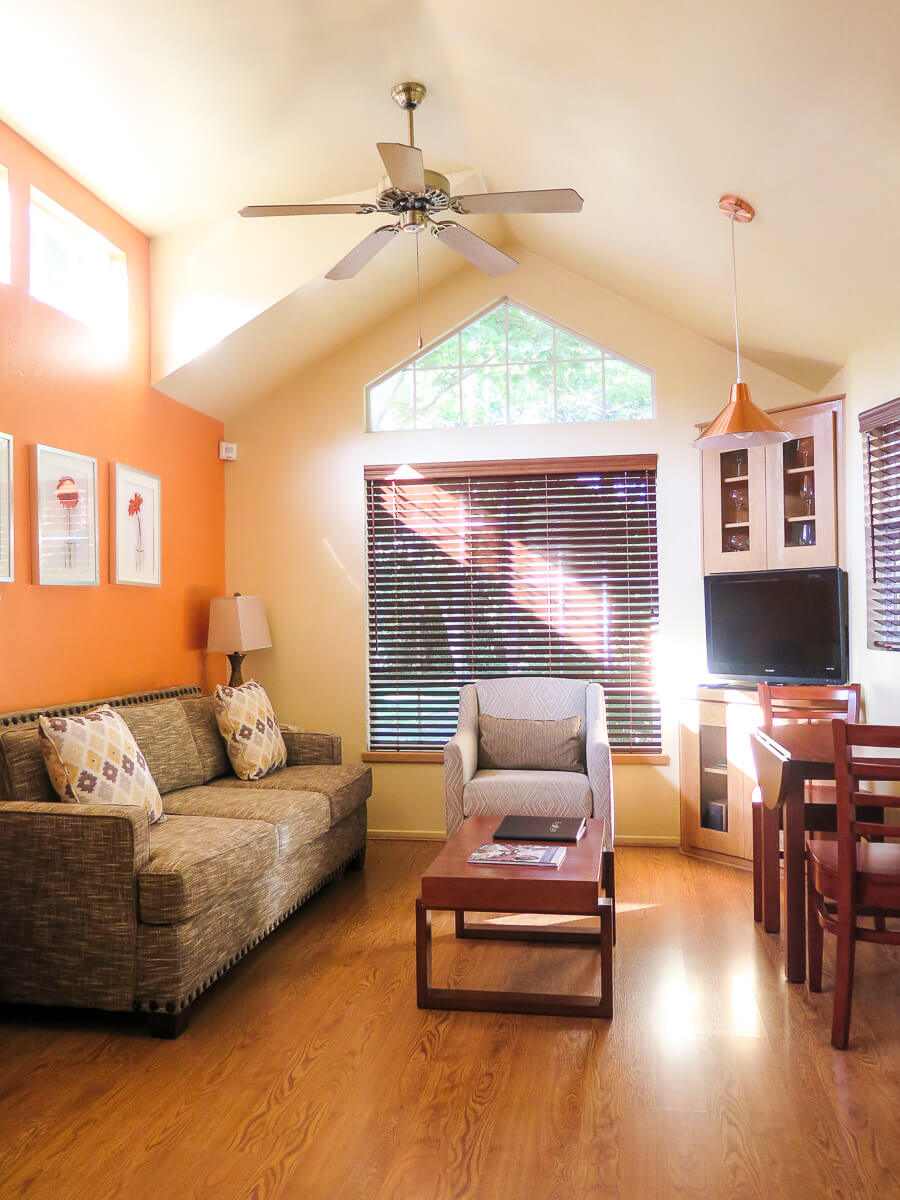 Our family stayed in a one-bedroom cottage at RiverPointe Napa Valley. Located in the town of Napa, this resort is made up of small cottages, each with a kitchen and deck. Right behind the cottages is the Napa River Trail, perfect for an evening walk or morning bike ride. Like other Grand Pacific Resort properties we've stayed in, RiverPointe has activities for families, something our kids love while traveling. Besides the pool and game room (complete with a pool table, air hockey and board games), there are daily activities, movie night and wine tastings. Tip: Book directly on their website and save 5%.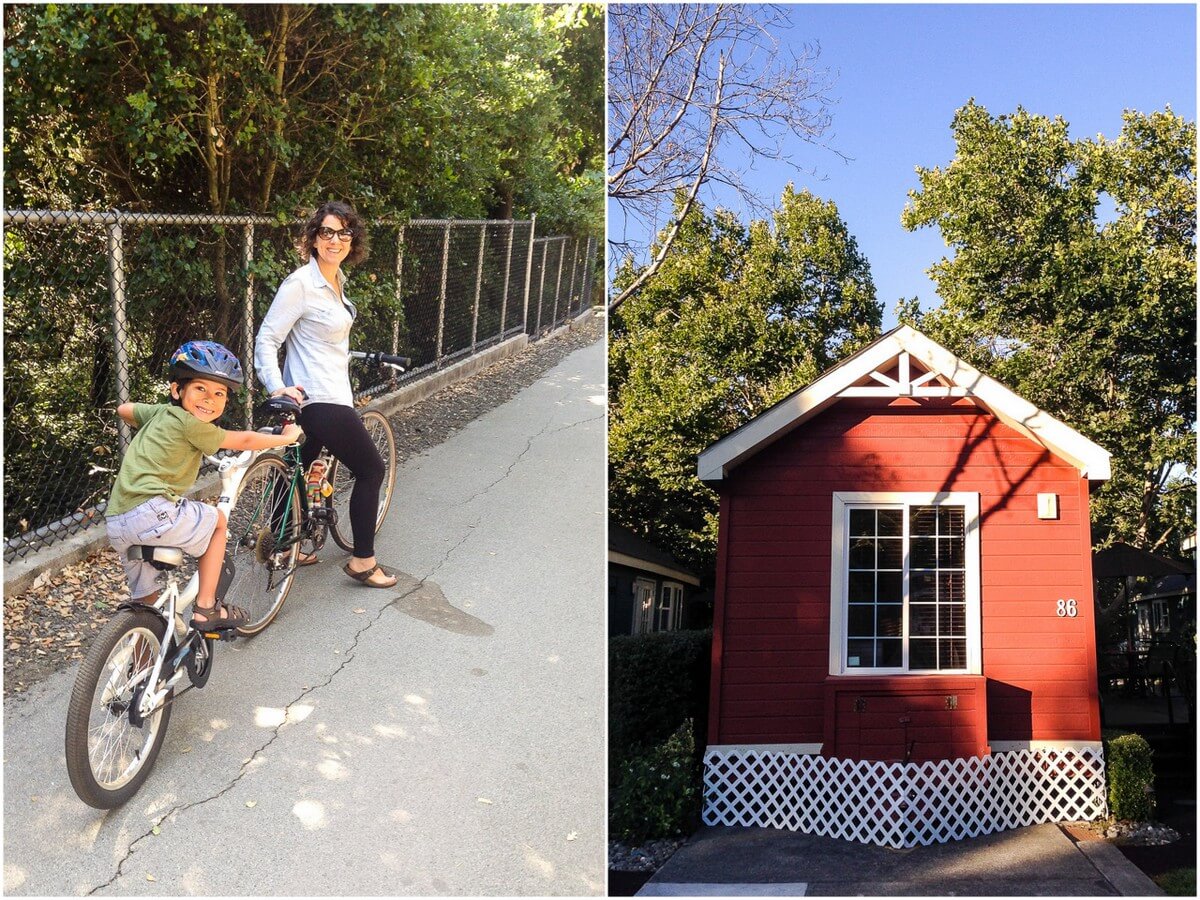 Hang out like a local in Napa Valley: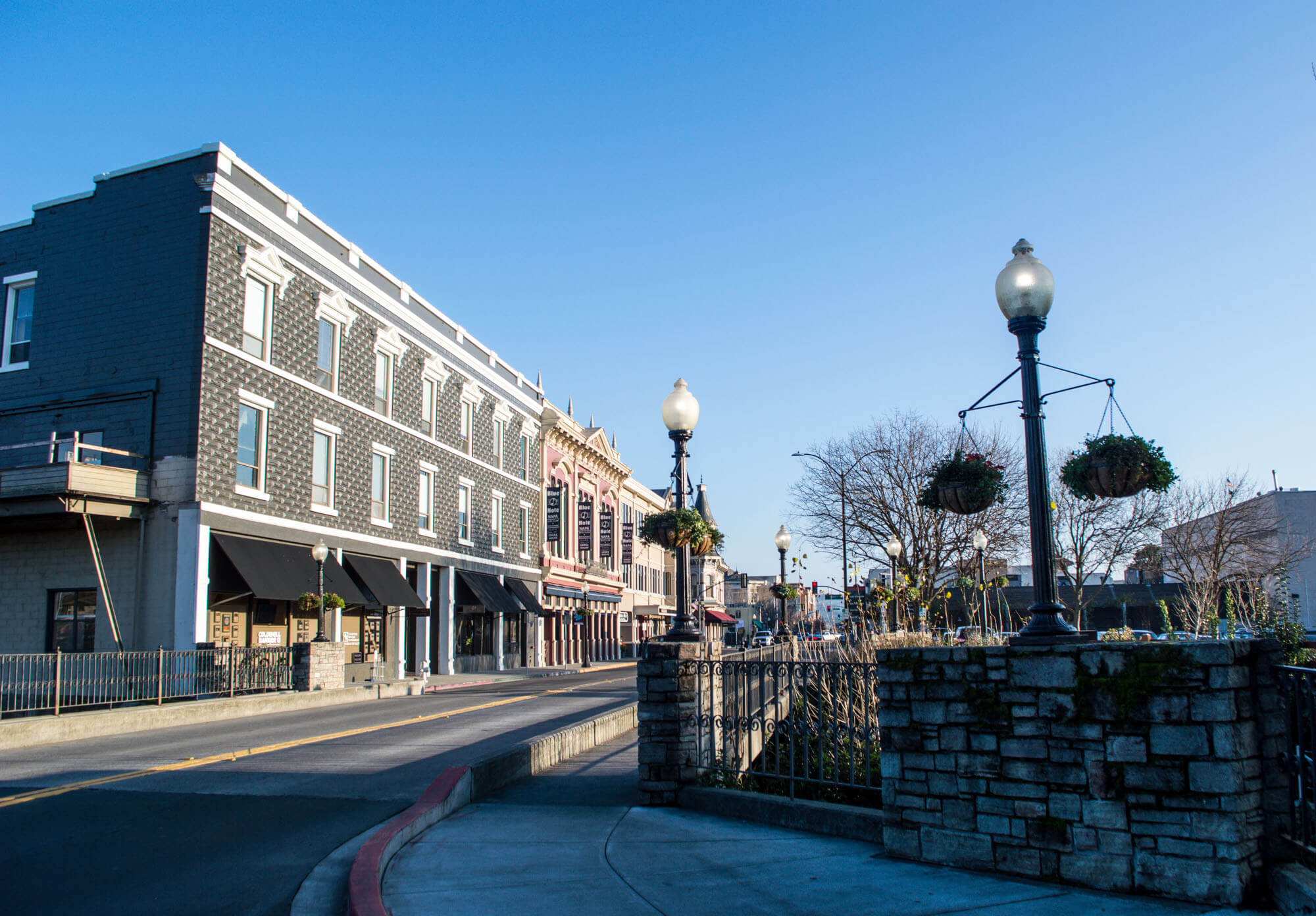 While wineries are the main attraction, visiting Napa Valley isn't just about wine tasting. We love to hang out in Downtown Napa and experience what this charming town has to offer. Stroll the Napa Riverfront, check out the historic architecture, stop in the shops and art galleries, and get ice cream at Anette's Chocolates on 1st Street or Frati Gelato on the riverfront.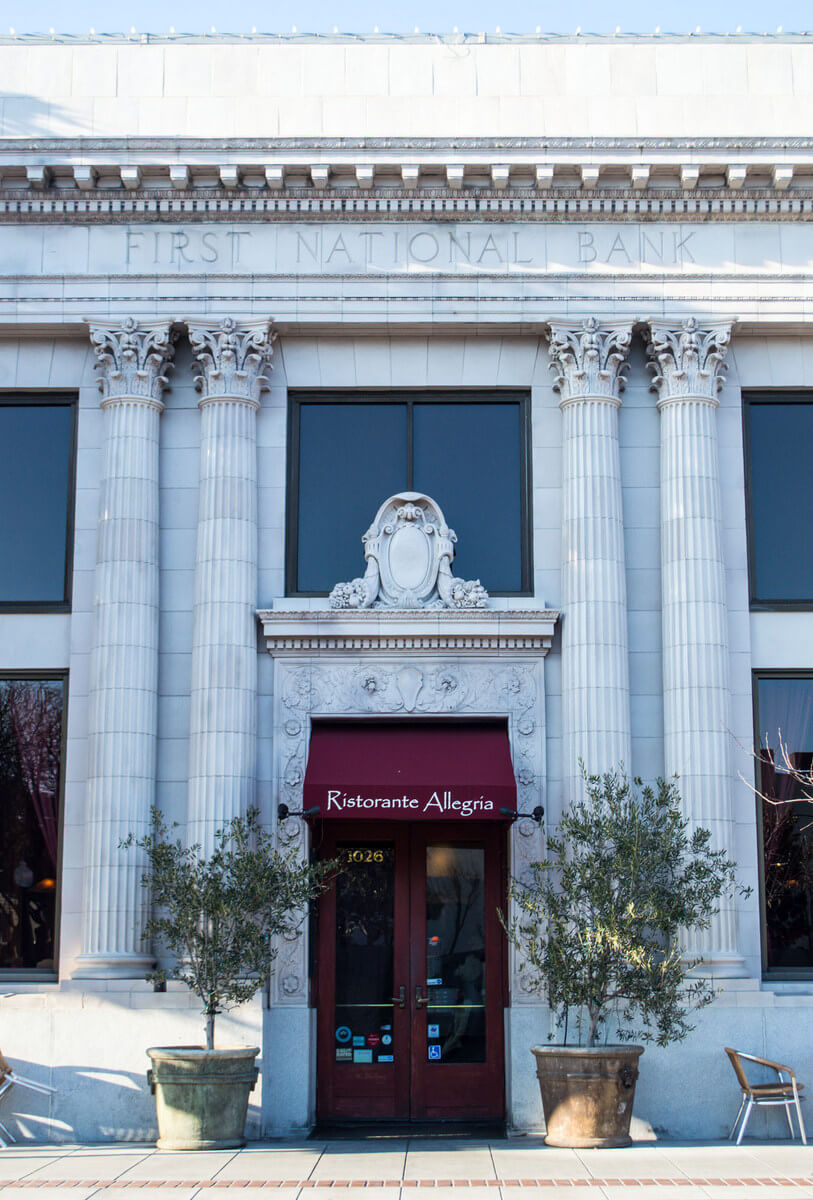 Oxbow Public Market has special prices for Happy Hour Monday-Thursday and special food events for Local's Nights. Check out the events here.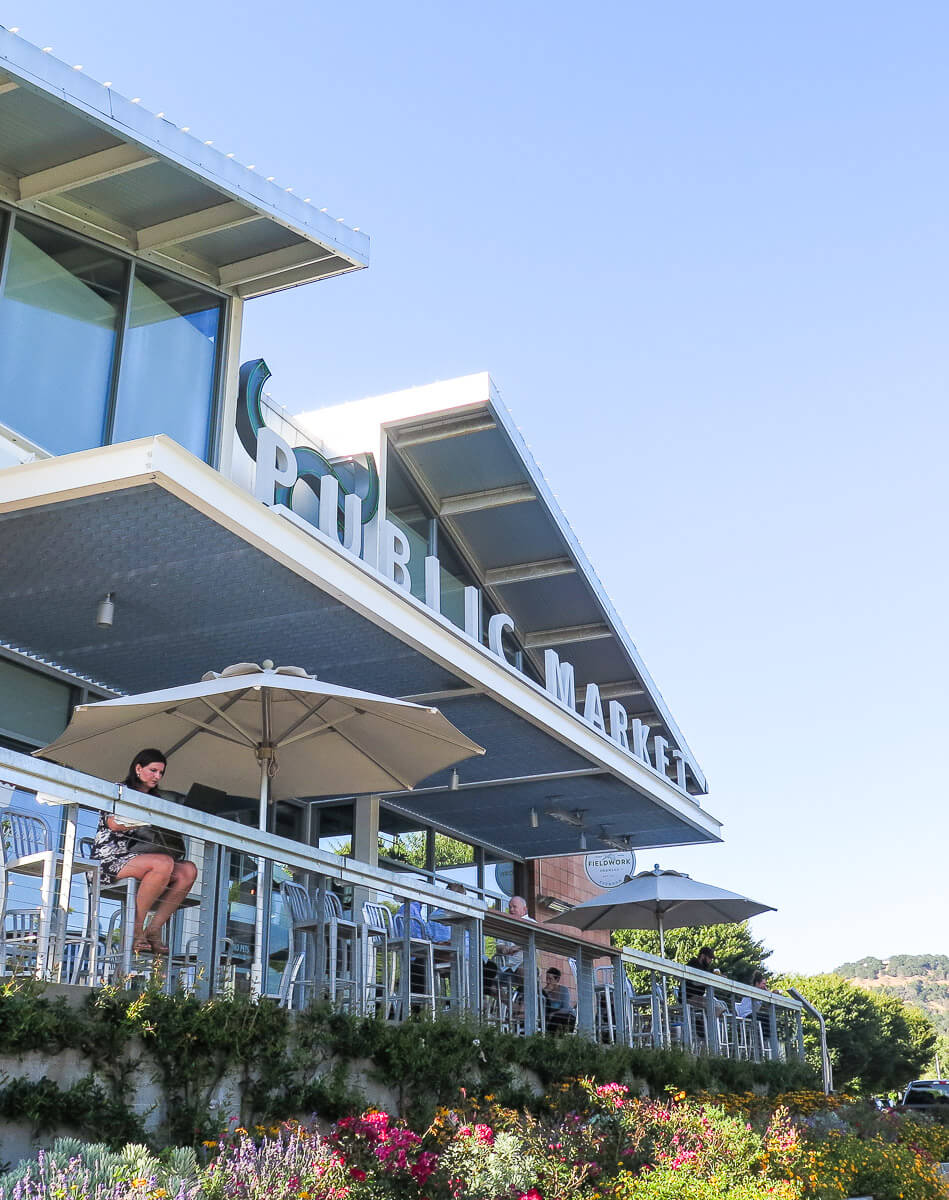 The Napa Art Walk is another fun activity for families (Noah's favorite thing to do when we go to Napa!). This series of outdoor sculptures takes you through the downtown area — it's fun to see how many art works you can spot! And because the art changes every so often, it's never the same thing twice.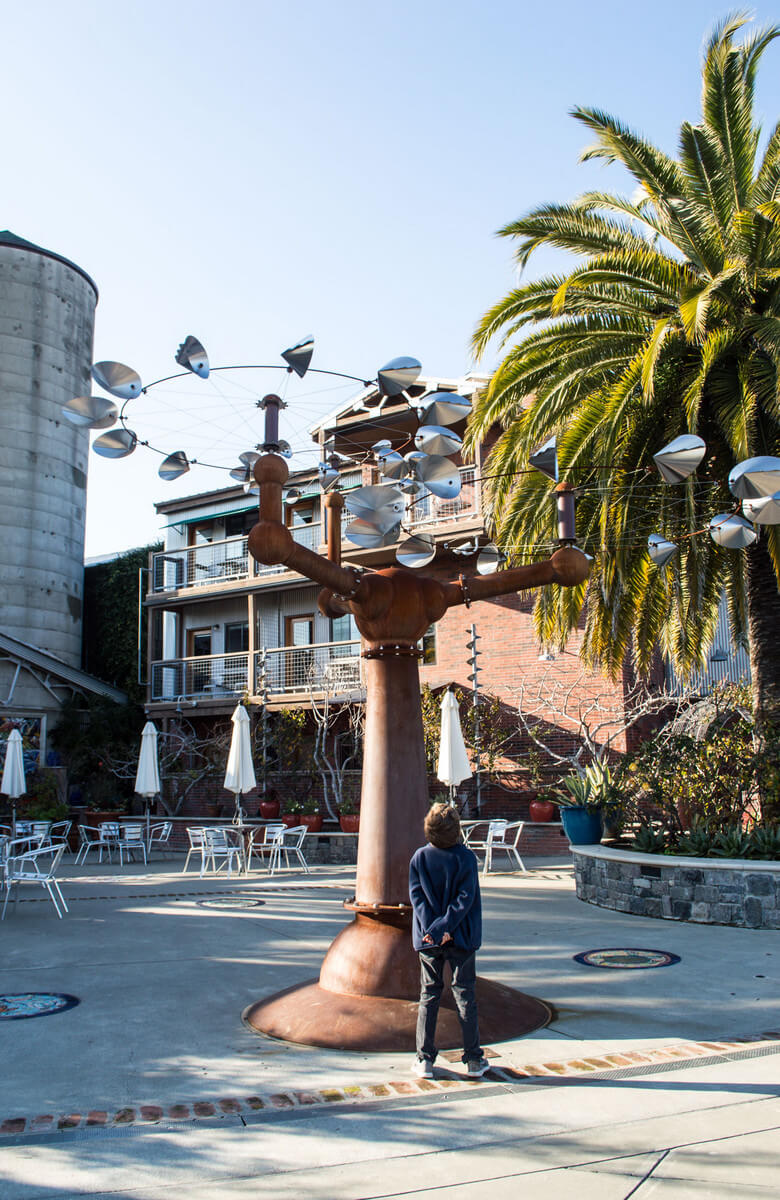 If you're traveling with kids, you'll want to know where the best playgrounds are. We found one in Napa — not far from downtown, Playground Fantastico is a huge castle playground with plenty of shade.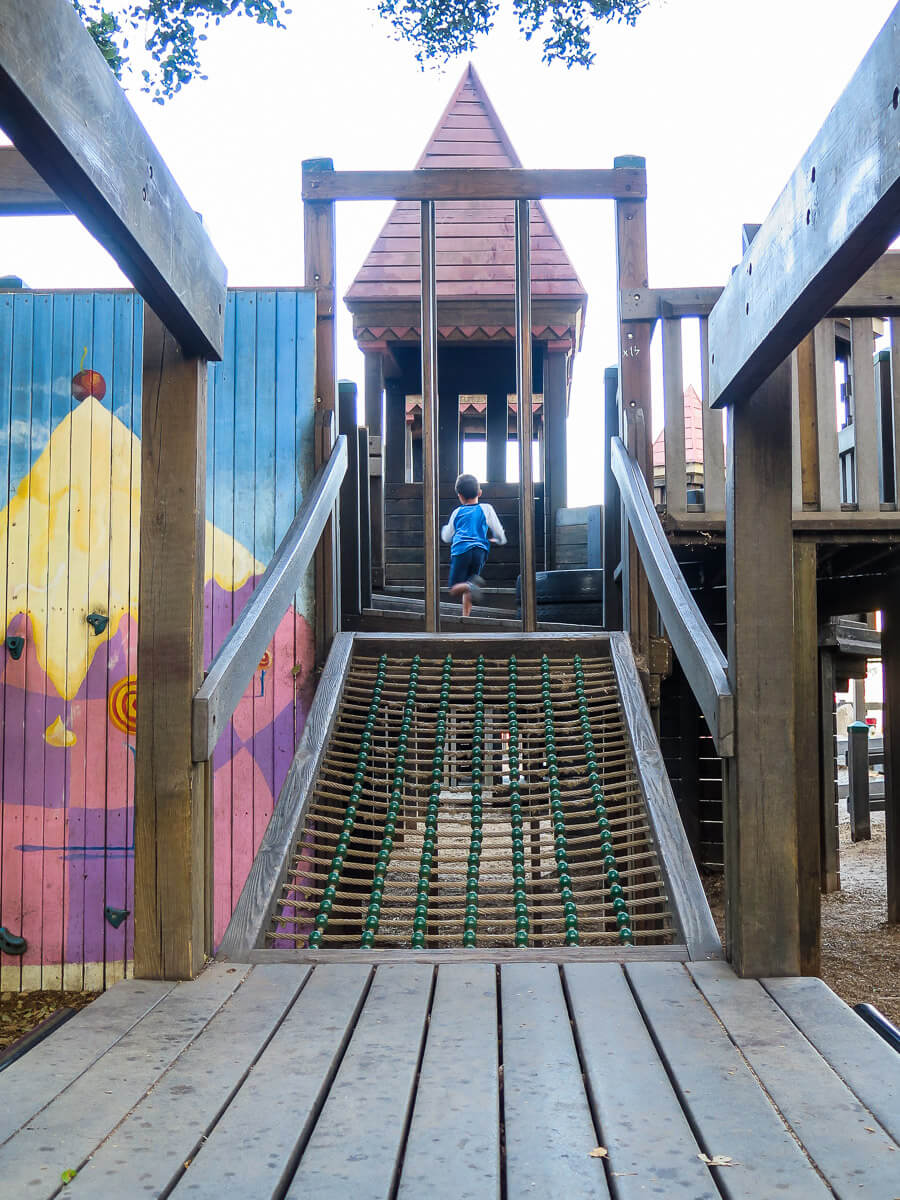 Another way to visit wineries: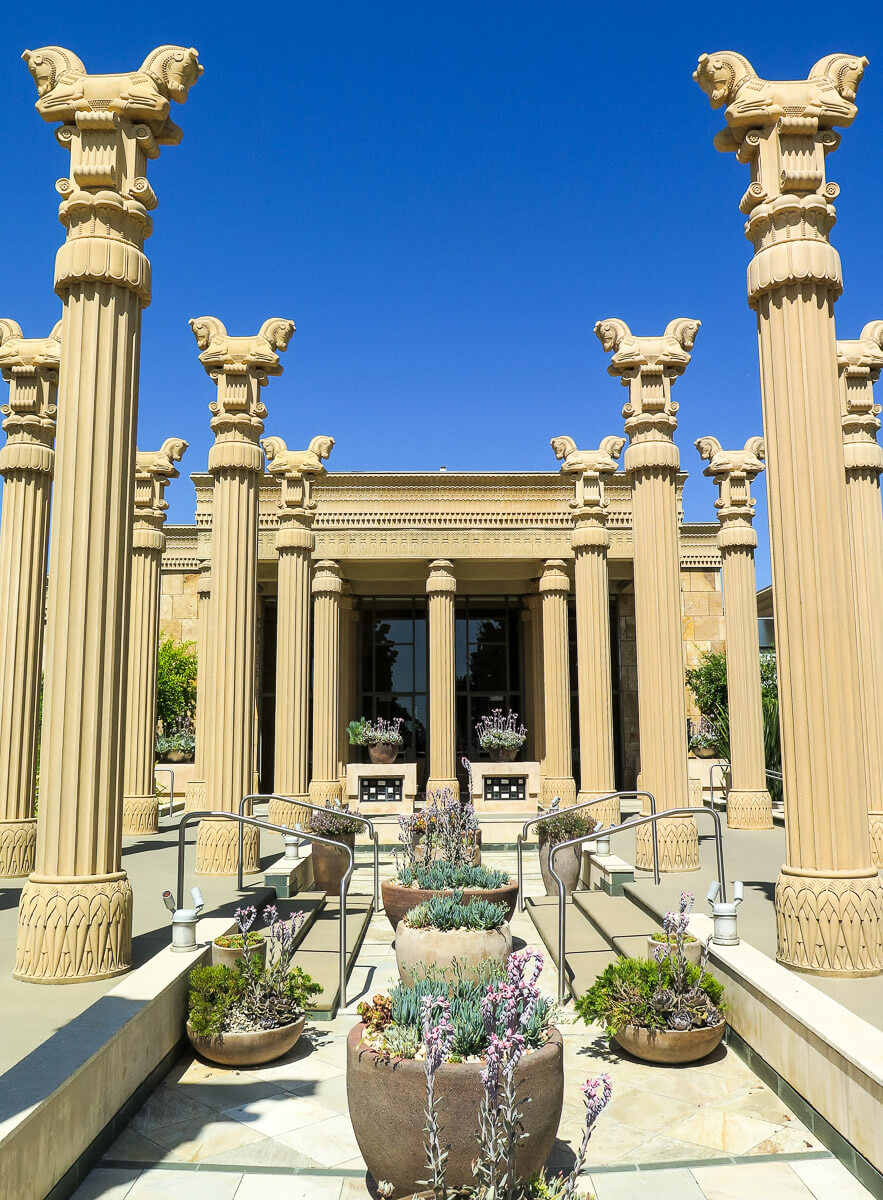 I love to visit the wineries of Napa Valley, but the tasting fees (often $30 or more) can really add up, and visiting wineries is not exactly a kid-friendly activity. Instead we sometimes opt to visit wineries by touring the outside to admire the architecture and gardens. Try Darioush (above) for its unusual architecture, Chateau Montelana for its Jade Lake garden, and Beringer for its flower garden and Rhine House, which is on the National Register of Historic Places.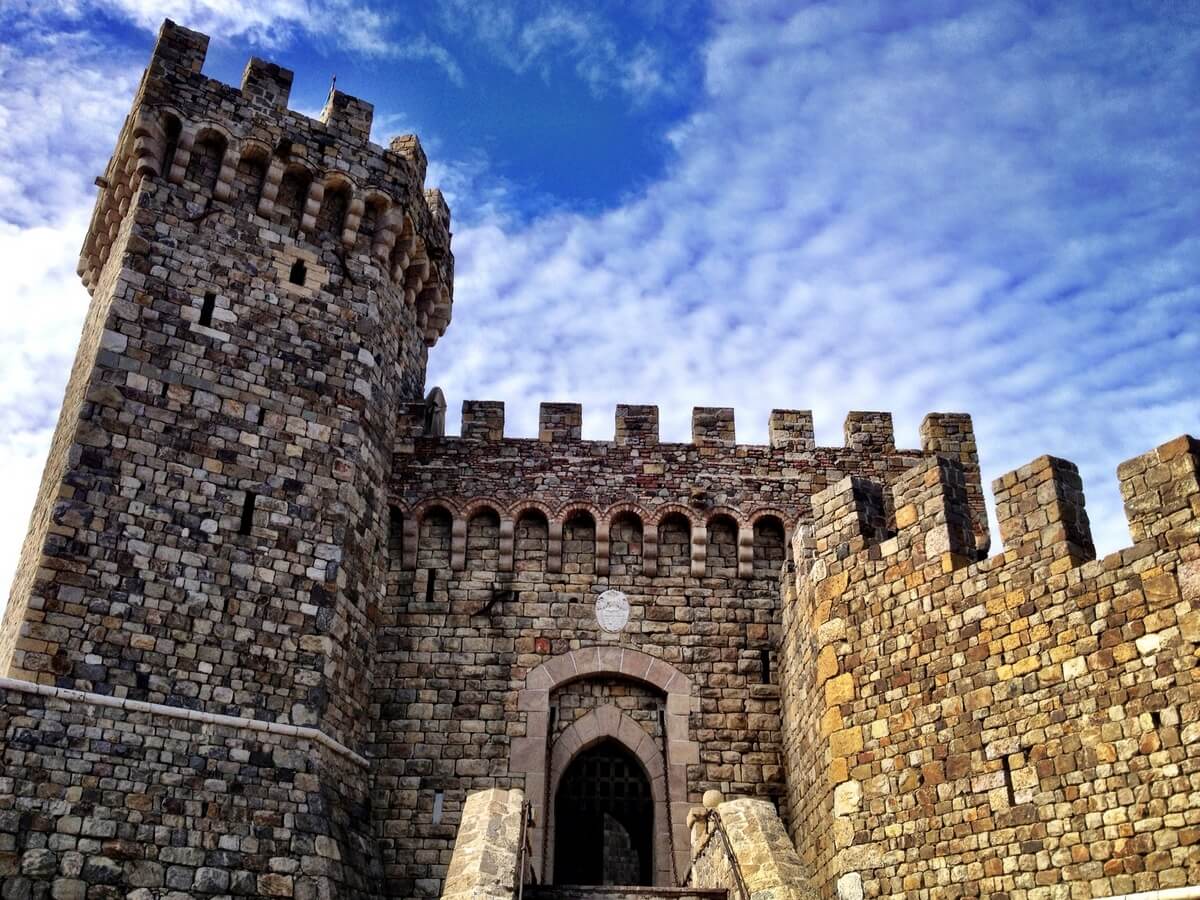 Castello di Amoroso is a fun option with kids. You can just admire the castle and see animals from the outside, or you can choose a self-guided tour with wine tasting for adults and juice and coloring pages for the kids at the end. The tour and tasting are $25 per adult and $15 per child on weekdays, $5 more per person on weekends.
Do you have questions or suggestions for creating a family-friendly visit to Napa Valley on a budget?
More tips on saving money while in Napa Valley:
What to do with Kids in Napa Valley & Sonoma
Disclosure: I stayed at RiverPointe Napa Valley as a guest, but all opinions are my own.