"I am a hiker!" These words came from my 3-year-old son and were echoed by his older brother as they trekked across creeks and up and down canyon hills in search of waterfalls and fallen trees. This time, the quiet forests of Cascade Canyon in Marin County, the area north of San Francisco, provided refuge from the "noise" of daily life as well as excitement of a new place that feels very different from home.
Over Presidents' Day weekend, we decided to stay just three doors down from Cascade Canyon Preserve because we know that being in nature is therapeutic. After a quick search for why that's the case, I found these words: "There is a strong body of research confirming that direct contact with nature increases mental health and psychological and spiritual development. Benefits include stress reduction, a sense of coherence and belonging, improved self-confidence and self-discipline, and a broader sense of community" (source). 
We definitely felt a strong sense of family during our time outdoors, and my kids gained self-confidence by taking on challenges such as walking across creeks, traversing uneven terrain, and walking in the forest at night. We all loved the constant sounds of birds and bubbling of creeks. This place may not have the wow factor of Yosemite, but we will always remember this as a wonderful family trip. In fact, we hope to return this summer.
Marin County is much more than hippie towns and hiking in the forests, so travel tips for the area are coming soon. For now, here is a visual tour of our recent long weekend at a vacation rental in the woods outside Fairfax.
Fairfax is famous as the birthplace of mountain biking. In fact, the co-founder of the first race in the 1970s lives next door to the house we rented. Besides lots of cyclists, the town has great food, beer, and live music as well as a very laid-back vibe.
We had hiking trails just feet from the door of our vacation rental. The forest was quiet, mysterious, and beautiful.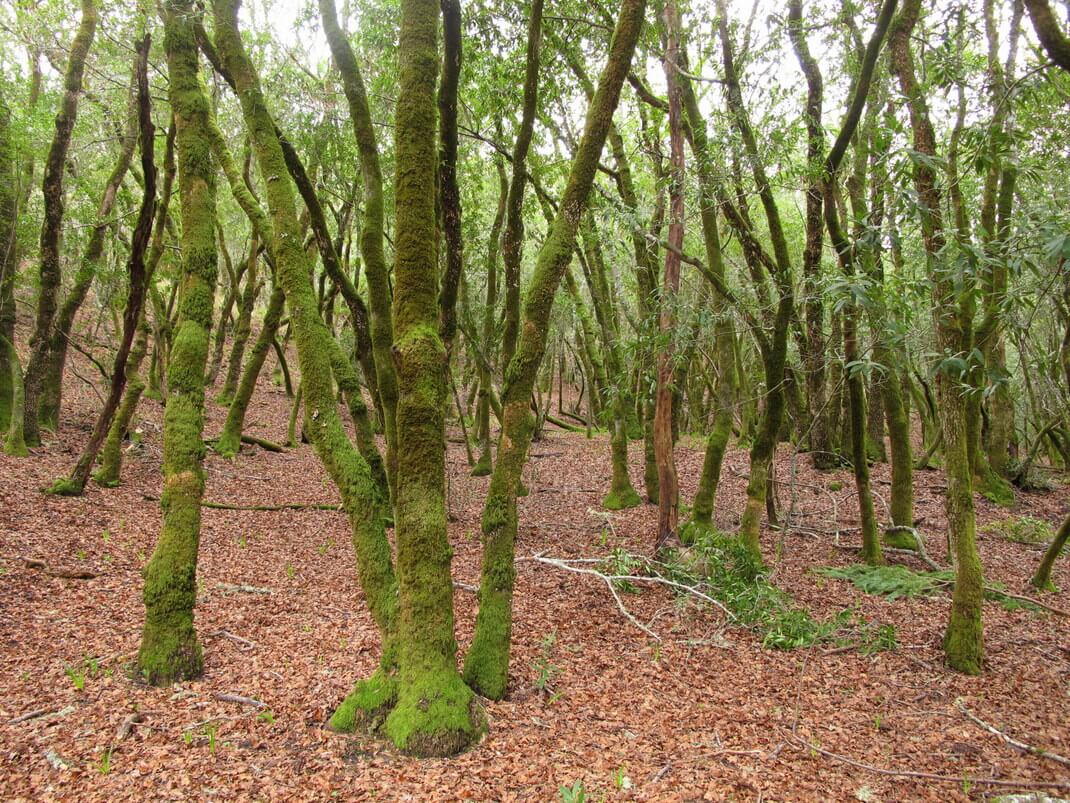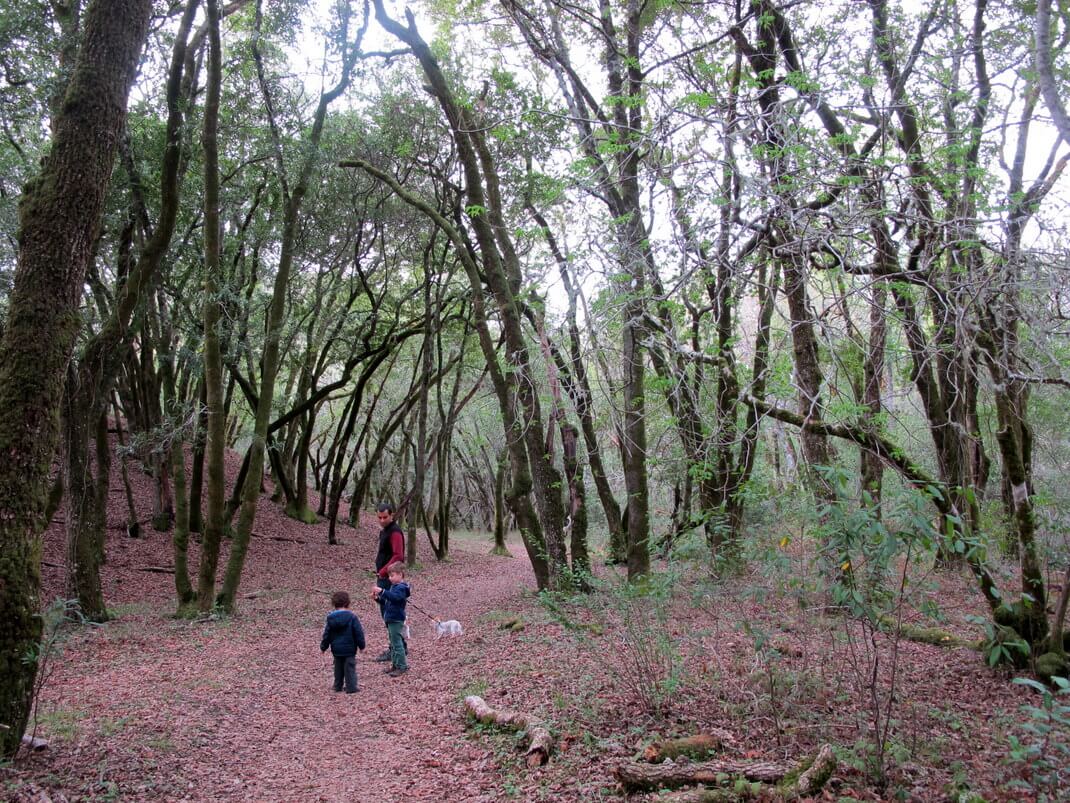 The trails lead to open spaces and a creek that's home to endangered steelhead trout.
The forest of Cascade Canyon is so humid, especially compared to bone-dry Sacramento, and is full of beautiful details, like the moss and other creatures that cover the trees.
Fairfax is surrounded by state parks, lakes, and forests. A winding drive up and around the nearby hills led us to Lake Lagunitas, another excellent location for easy family hiking: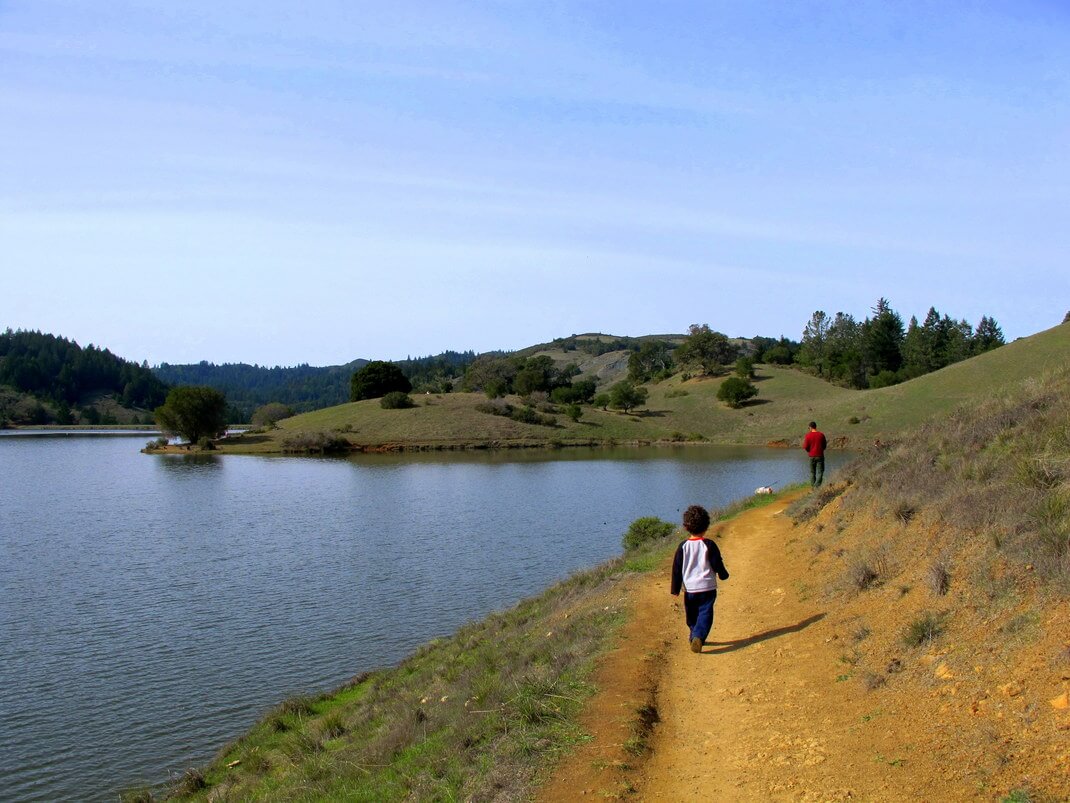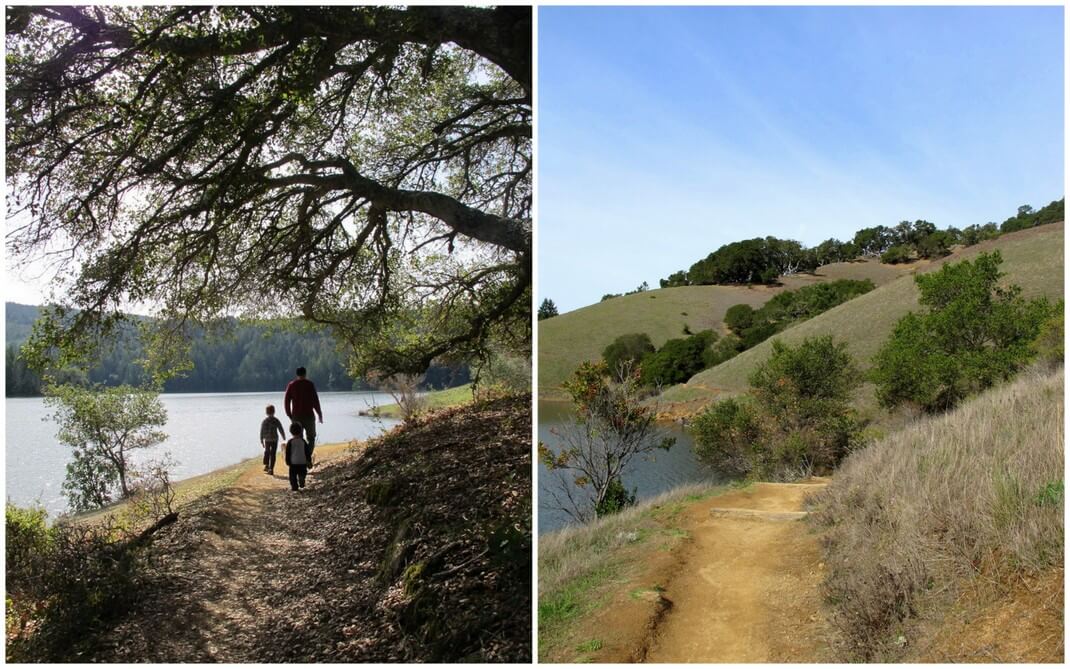 Where is your favorite place to get back to nature? Have you been to Marin County?
Click here for a Google Map of the places mentioned:
You might enjoy these related posts:
A Day in Nature at Point Reyes, California
What Makes a Good Vacation Rental?
An Outdoorsy Winter Vacation in California
Camping in Northern California (A Photo Essay)
Join me on Pinterest and Instagram for more travel and design inspiration.