If you'd like to help, try here and here.
Just a few days ago, we were browsing homes to rent on Airbnb for this upcoming weekend. Our destination of choice: Sonoma County, one of my favorite parts of California. The next morning, we woke to the news of the devastating fires in Napa and Sonoma counties but had no idea of the terrible turn things would take this week.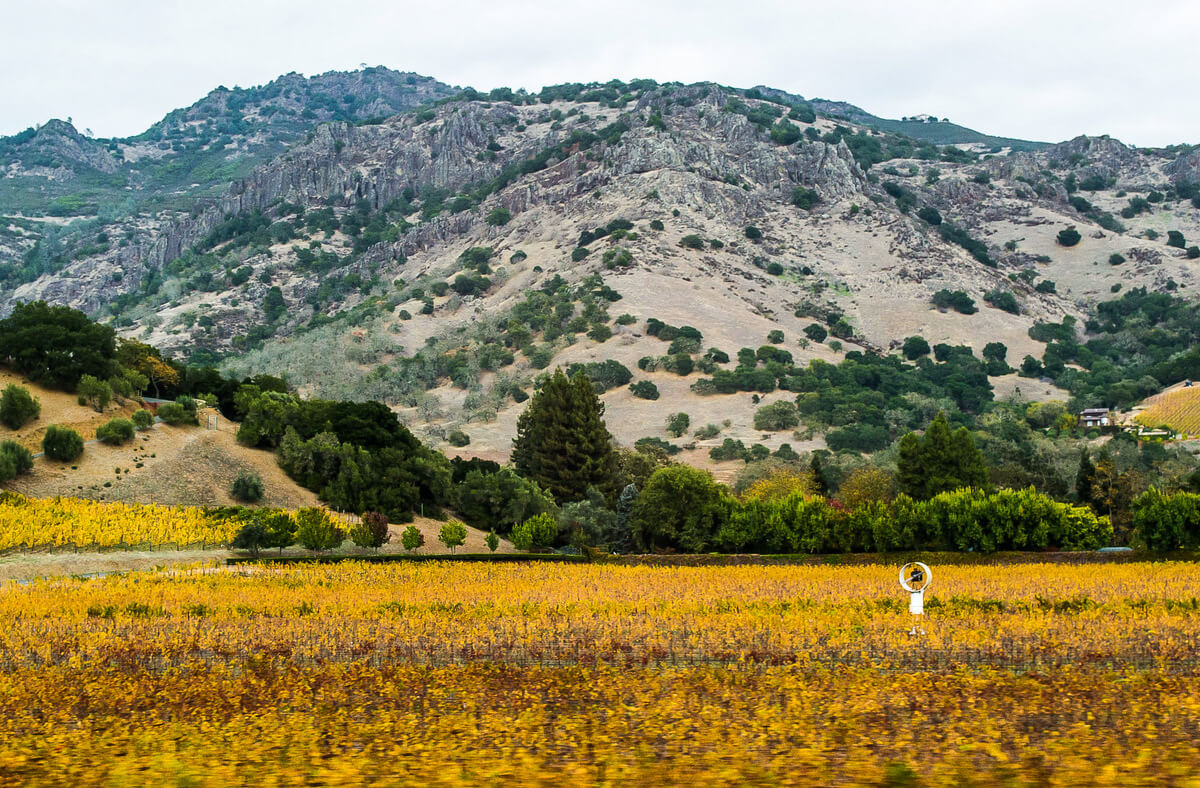 Of course the focus for the people in affected areas is first survival and then keeping their homes and helping others who have lost everything. Here in Sacramento, we're far enough away from the devastation that we have had only one really bad smoky day, but our community is rallying around our wine country neighbors. (Scroll down for updates.)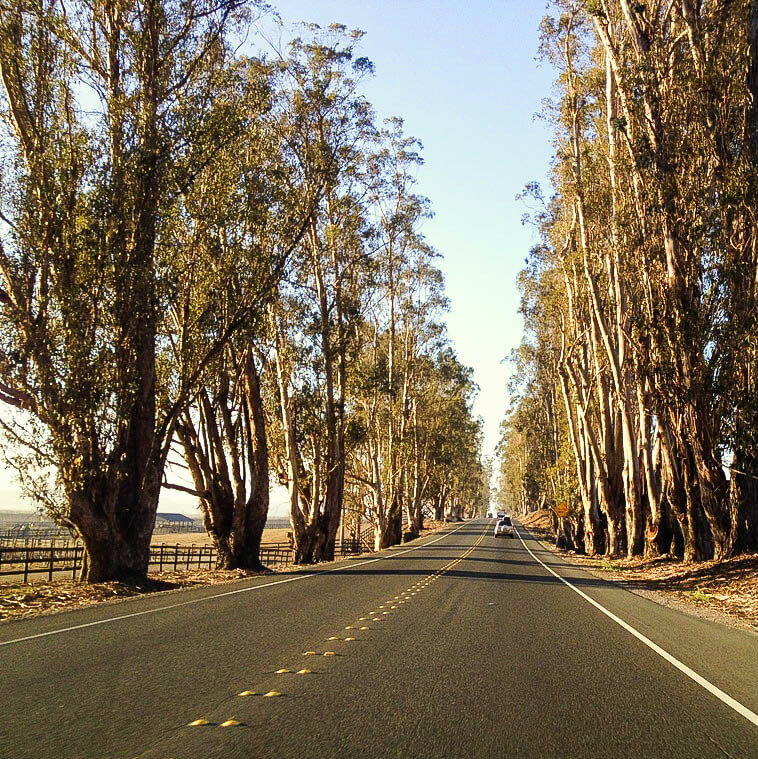 We've been figuring out the best way we can help from afar and planning a trip there to support wine country business. Locally, a group of local breweries has mobilized to collect donations and deliver them, and local schools and friends have donated and delivered much-needed meals and supplies.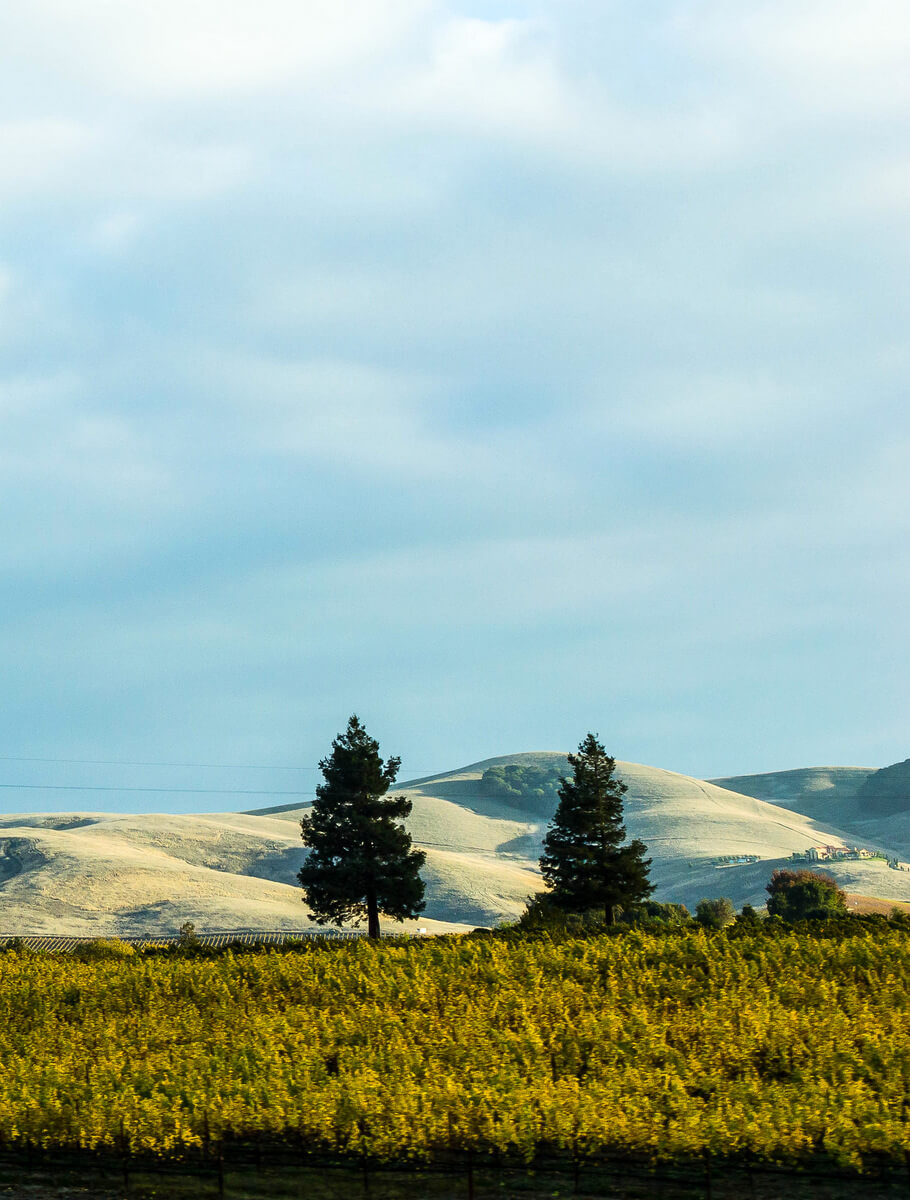 Because the Napa and Sonoma areas are so special to me personally, and the wine country feels like a quick hop down the freeway, seeing a tragedy this big and this scary so close to home has kept me glued to the Internet all week. It's been hard to focus on much else when the fires keep shifting and new evacuations continue to be ordered every day.
And the stories…people running away from the fires on foot, a couple in their freezing cold pool coming up only for a breath while the flames spread all around them, the elderly who couldn't get out in time, and all the farm animals that suffered.
One thing that's really stood out among all this tragedy is the way people rally to help each other–people stopping everything to collect donations, rescue animals, take in anyone who needs a place to sleep, and on and on. We know this from other catastrophic events — that Americans are really, really good at helping when it's needed. But California has been simply amazing this week. It makes me feel proud to live in what kind of feels like one big N. Cal neighborhood.
Looking north from MacArthur and 8th #SonomaFIres pic.twitter.com/od3GSaMOdM

— W Crell (@wcrell) October 12, 2017
And the firefighters and other first responders…wow. What bravery and dedication they have shown this week with grueling 40-80 hour shifts doing what most of us cannot even fathom.
Besides all the horror happening in the epicenter of the affected areas, the rest of the greater Bay Area has dealt with the worst air possibly ever. The air was hazardous because of not only the vegetation that has burned but also the toxic manmade materials from the homes that have burned. People in San Francisco wore special masks, and a thick cloud of smoke hung over the metropolitan areas of Vacaville, Oakland, Berkeley and San Francisco.
So here's the latest as of Saturday, October 21:
45 deaths. Many of the deceased were older folks who lived in Santa Rosa.
7000+ structures have been damaged or destroyed including residential neighborhoods in the city of Santa Rosa. $1 billion in damage.
Residents of Calistoga, Sonoma, Santa Rosa and other evacuation areas have been able to return to their homes.
After about 6 days of intense firefighting and fires spreading, there finally came a break in the form of calmer winds and even a bit of rain.
The historic town of Sonoma became threatened as the Nuns Fire spread, causing the fire to get dangerously close to the town. Historic artifacts from the Sonoma Mission were removed, and the fire has reportedly burned houses just a half mile from the historic square in downtown Sonoma.
The towns of Calistoga, Sonoma, St. Helena, and Geyserville were threatened, but it appears that firefighting efforts protected those towns.
More than 10,000 firefighters fought these fires. What heroes they are!
Gov. Jerry Brown toured the devastation and stated "This is truly one of the greatest, if not the greatest tragedy that California has ever faced."
Important: Despite the devastation, much of the wine country is fully intact and, we can hope, will be open for business soon. Please consider visiting!
Which wineries are affected by the fires?
The news for most wineries is positive (although, in some cases, the winery owners lost their homes). Vineyards burn differently from the dry, oak-studded hills that are so common in California wine country, creating a kind of firebreak for the wineries. The vineyards actually helped to protect wineries from spreading fires, and miraculously, the number of vineyards that were destroyed seems to be small. In other cases, the sustained efforts of firefighters and even winery employees helped save wineries.
The following wineries have been completely or almost completely destroyed:
Signorello Estate on the Silverado Trail, Napa Valley (but their estate vineyards survived)
Sill Family Vineyards, Napa Valley
Vin Roc, Atlas Peak, Napa Valley
White Rock Vineyards, Napa Valley
Paras Vineyards, Napa Valley
Segassia Vineyard, Napa Valley
Patland Vineyards, Napa Valley
Helena View Johnston Vineyards, Calistoga
Paradise Ridge, north of Santa Rosa (but their estate vineyards survived)
Ancient Oak Cellars, north of Santa Rosa
Ahh winery, Glen Ellen
Frey Vineyards (the country's first organic and biodynamic winery), Redwood Valley, Mendocino County
Oster Wine Cellars, Redwood Valley, Mendocino County
Backbone Vineyard & Winery, Redwood Valley, Mendocino County
Partial damage to the winery and/or vineyards:
Darioush Winery, Silverado Trail, Napa Valley
Jarvis Estate: several structures destroyed but the winery, located inside a cave, is safe
Hagafagen Cellars, Silverado Trail, Napa Valley
Robert Sinskey Vineyards, Silverado Trail, Napa Valley
Stag's Leap Winery, Silverado Trail, Napa Valley
Pulido Walker Vineyards, Napa Valley: Part of the estate vineyard and winery owners' home were lost
William Hill Estate Winery, Napa Valley
Storybrook Mountain Vineyards, Calistoga
Chateau St. Jean, Napa Valley
Domaine Carneros: lost a vineyard in Sonoma
Turnbull Wine Cellards, Napa Valley
Roy Estate, Napa Valley
Gundlach Bundschu Winery, Sonoma
Nicholson Ranch, Sonoma
Mayacamas Vineyards, Napa Valley
Korbin Kameron, Glen Ellen
Sky Vineyards, Glen Ellen
Golden Vineyards, Redwood Valley, Mendocino County
This area is special to me, and I know I'm not alone in saying that. One of my favorite fall traditions is to take a day trip to Napa Valley and see the vineyards in their beautiful fall colors. Signorello Estate was perhaps my favorite stop, as you can see in my photos from previous years: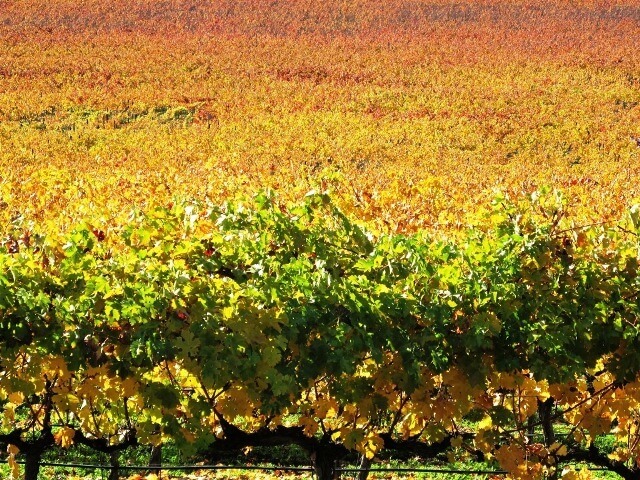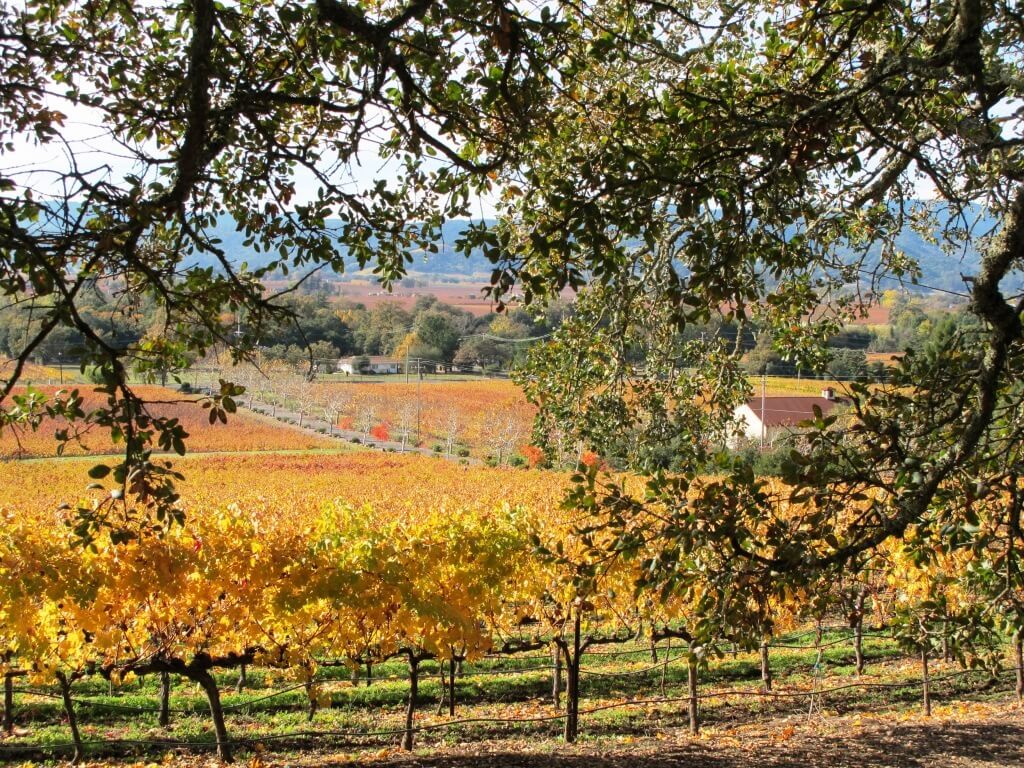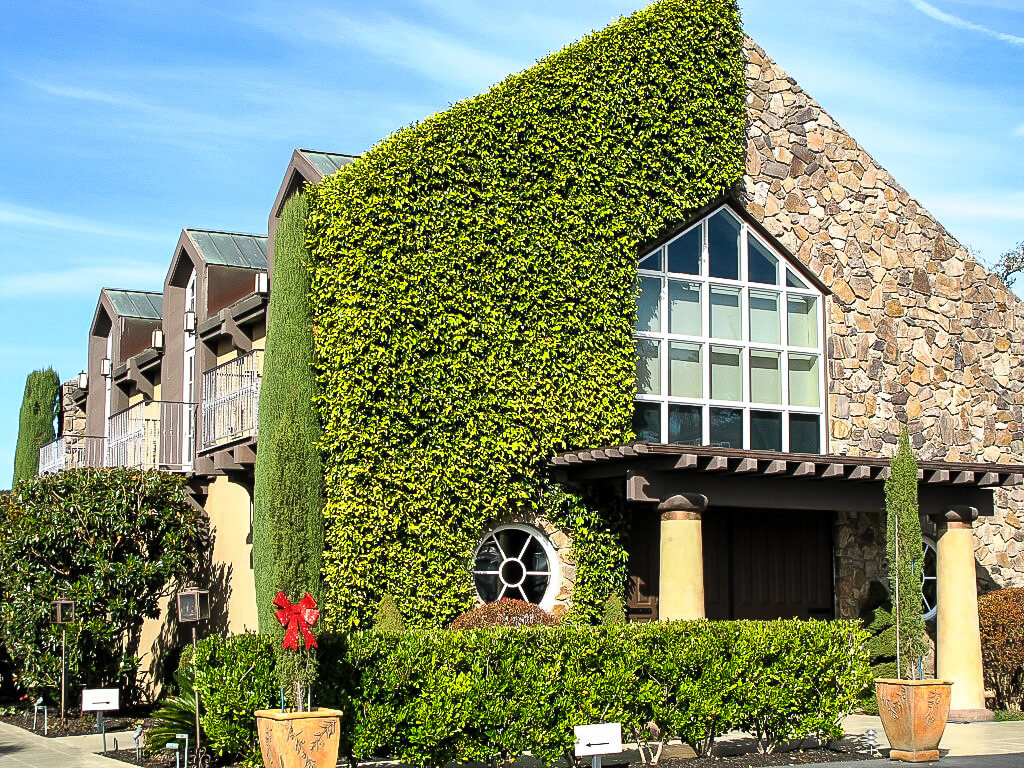 And this is what the winery building above looked like on early Monday morning:
The Napa fires have demolished several wineries, including Signorello Estate on Silverado Trail https://t.co/1k3KVwQEzU pic.twitter.com/rD52eaiwgj

— Eater SF (@eatersf) October 11, 2017
In addition to these significant losses of property/vineyards, there were some major losses in wine country businesses, including the Hilton in Santa Rosa (completely destroyed), Clover Sonoma dairy farm in Sonoma, and Willi's Wine Bar in Santa Rosa.

What does this mean for tourism? Are businesses open in Napa and Sonoma counties?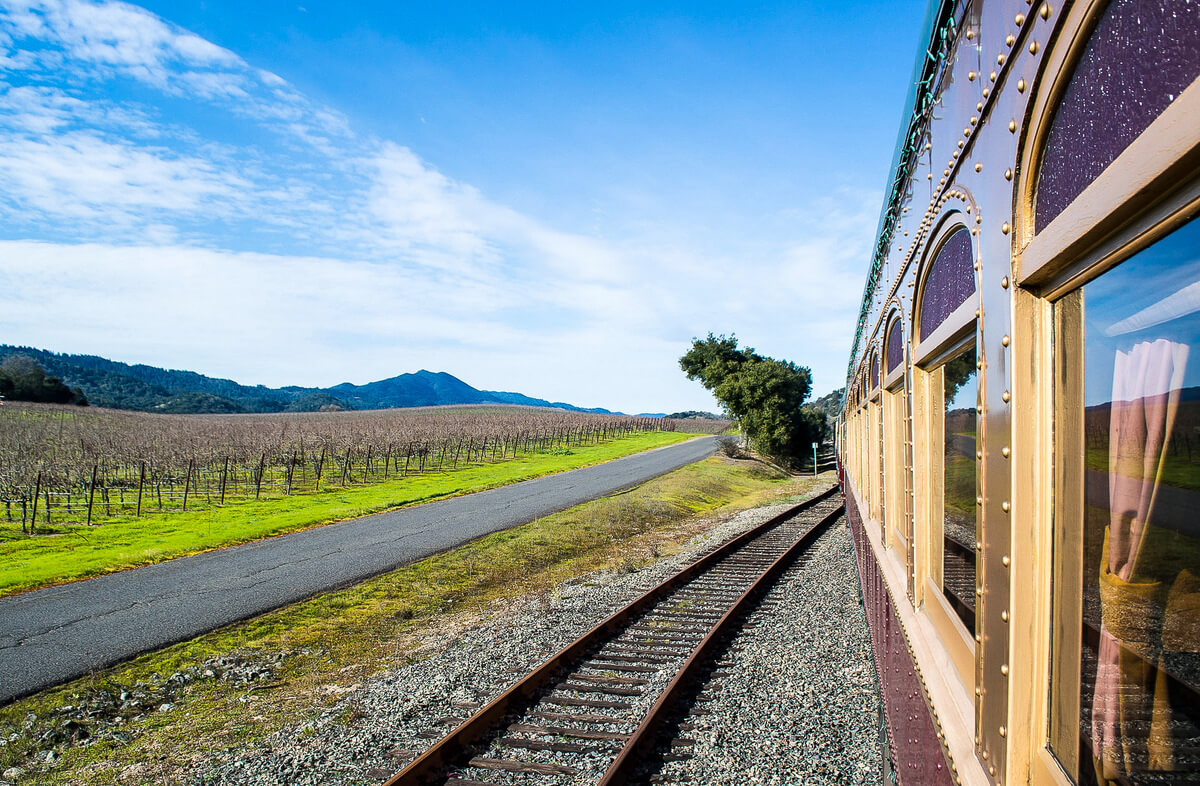 Some areas, including the town of Calistoga, sked people with reservations to call their hotels and cancel. Many businesses have been closed in affected areas, including Napa Valley and much of Sonoma wine country, but most have reopened. The air quality has improved, and business are ready to take in visitors.
There will be evidence of the fires, no doubt, but tourism is the backbone of this area, and I believe that those who live here will want to share their region with visitors despite the fact that this is also a time of healing, grief and rebuilding for local residents.
Fountaingrove, an upscale neighborhood in the Santa Rosa hills #sonomafires #TubbsFire pic.twitter.com/ZOn0M28obd

— J.D. Morris (@thejdmorris) October 12, 2017
How can we help?
Right now, monetary donations are the priority: try here and here
If you live in the area, please consider opening your home to evacuees. Airbnb has a page where evacuees can find shelter and homeowners can offer refuge.
Please plan a trip to the wine country! November and winter in the Napa, Sonoma, and Mendocino areas are lovely. The vineyards are a rainbow of colors in late fall and then full of bright yellow mustard in winter. Plus, the number of tourists is small, and often good deals can be found. More than ever, these areas need our love and support!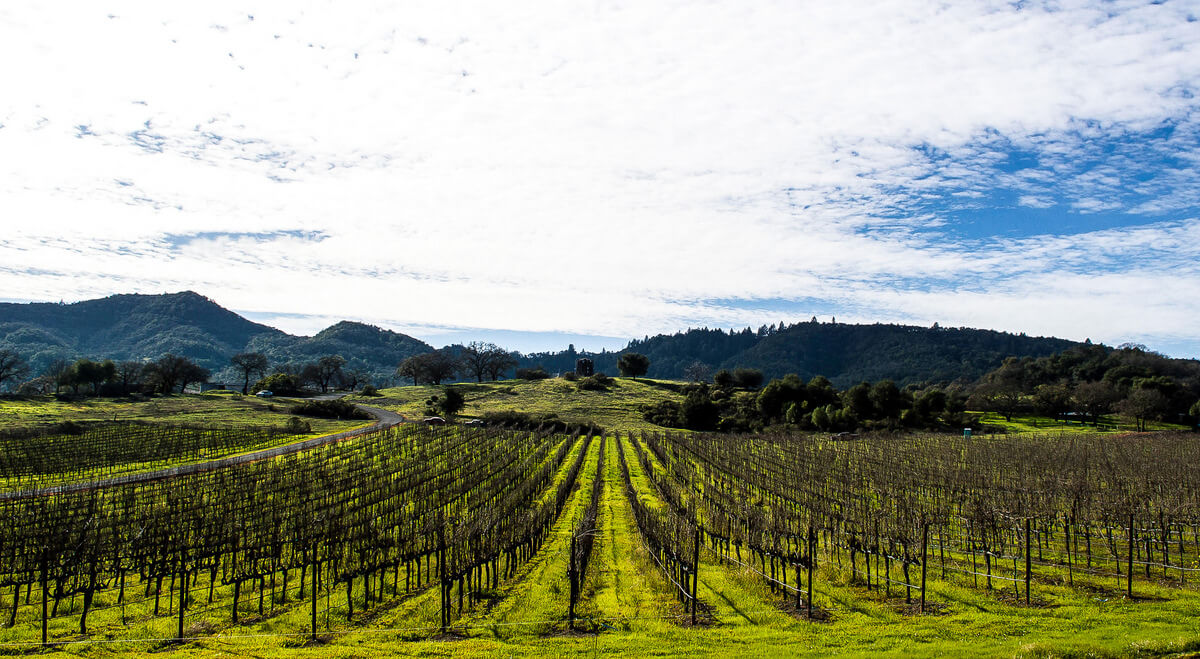 More information on Northern California wine country fires:
List of wineries affected by fires
Interactive map of fires, damage and deaths
Why vineyards have been largely unscathed
Crazy satellite images that show how some houses are gone yet houses across the street survived
SaveSave