Have you ever been in a rainforest? I have hiked in the rainforest of coastal Brazil and now, after my recent trip to Washington, I've hiked in a rainforest in the U.S., too. Did you know that there is a real rainforest in Washington? Yes, that same state where snow covers the mountains and temperatures rarely pass 70 degrees has a huge temperate rainforest, and it's one of the most beautiful places I've ever been.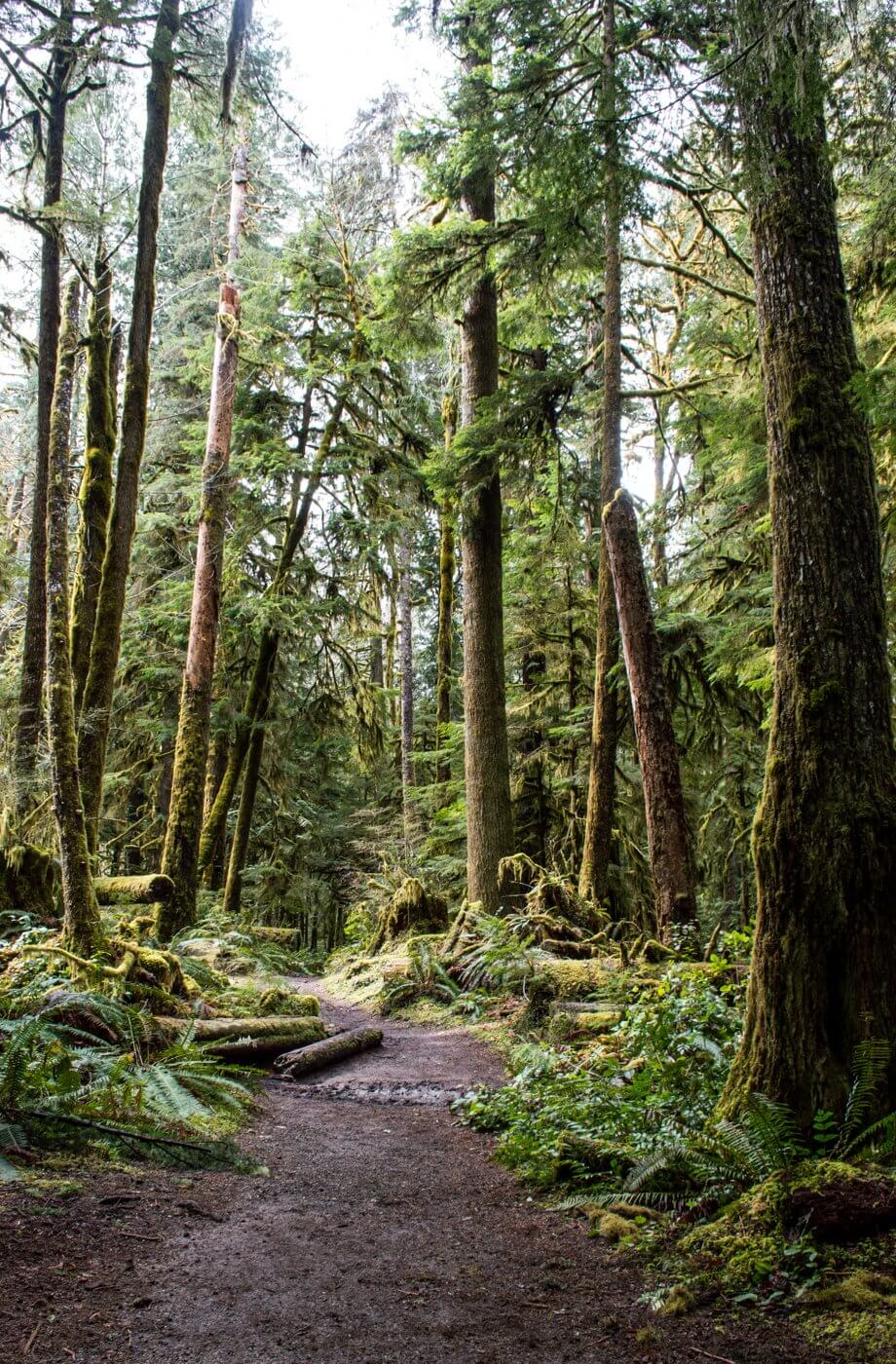 During our recent stay at my dad and stepmom's house in Washington, we spent the day in the Lake Crescent area of Olympic National Park. It's hard to have just one day in a national park, but spending a few hours on the water and then in the lush forest was perfect. This is exactly the kind of day that makes me feel alive — being in nature this beautiful is so exhilarating! Here's a look at how we spent one day in Olympic National Park, including an easy hike to Marymere Falls.
First, we started at Lake Crescent in the Olympic Mountains. It's massive — 8.5 miles long — meandering past islands and tree-covered peaks.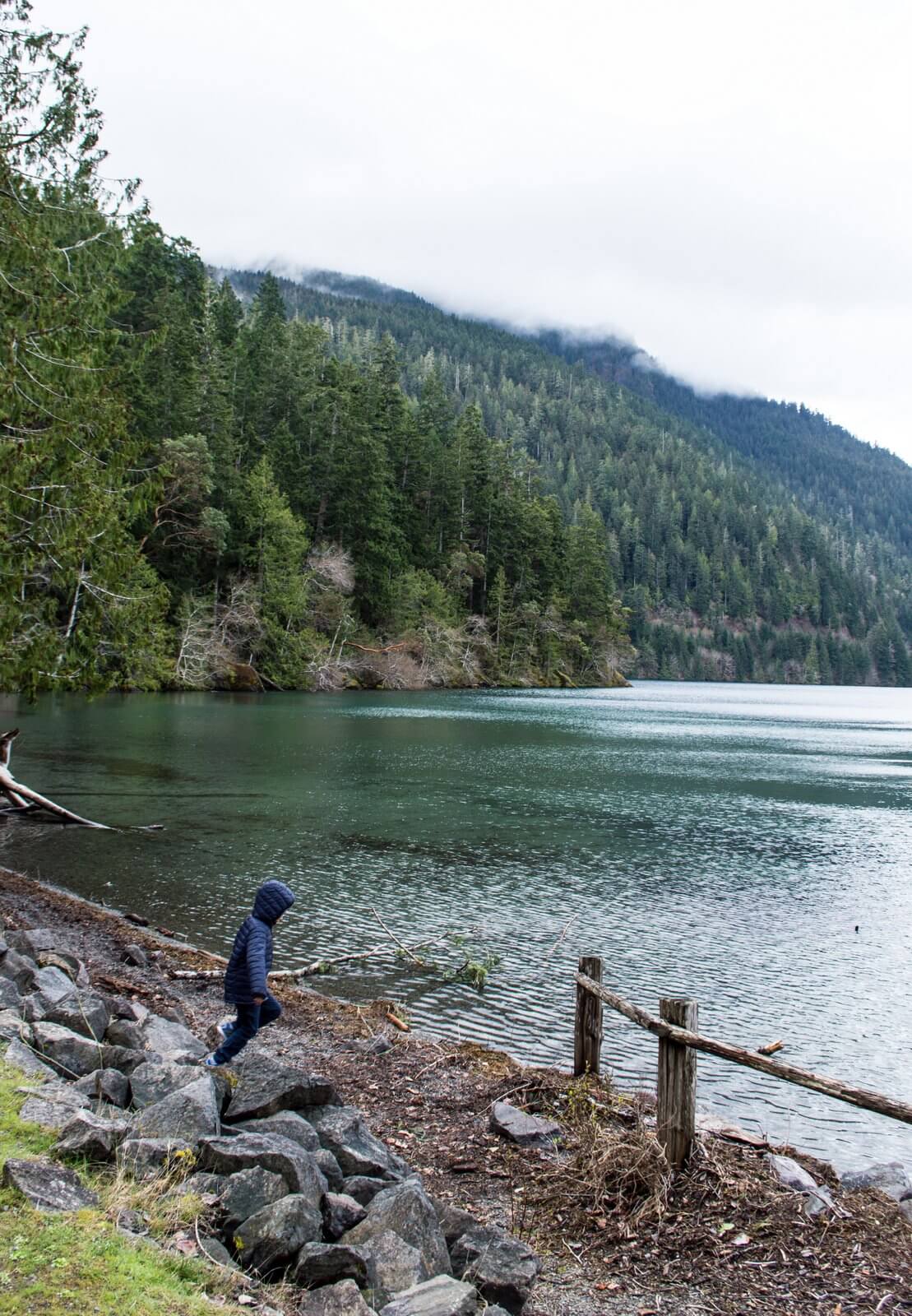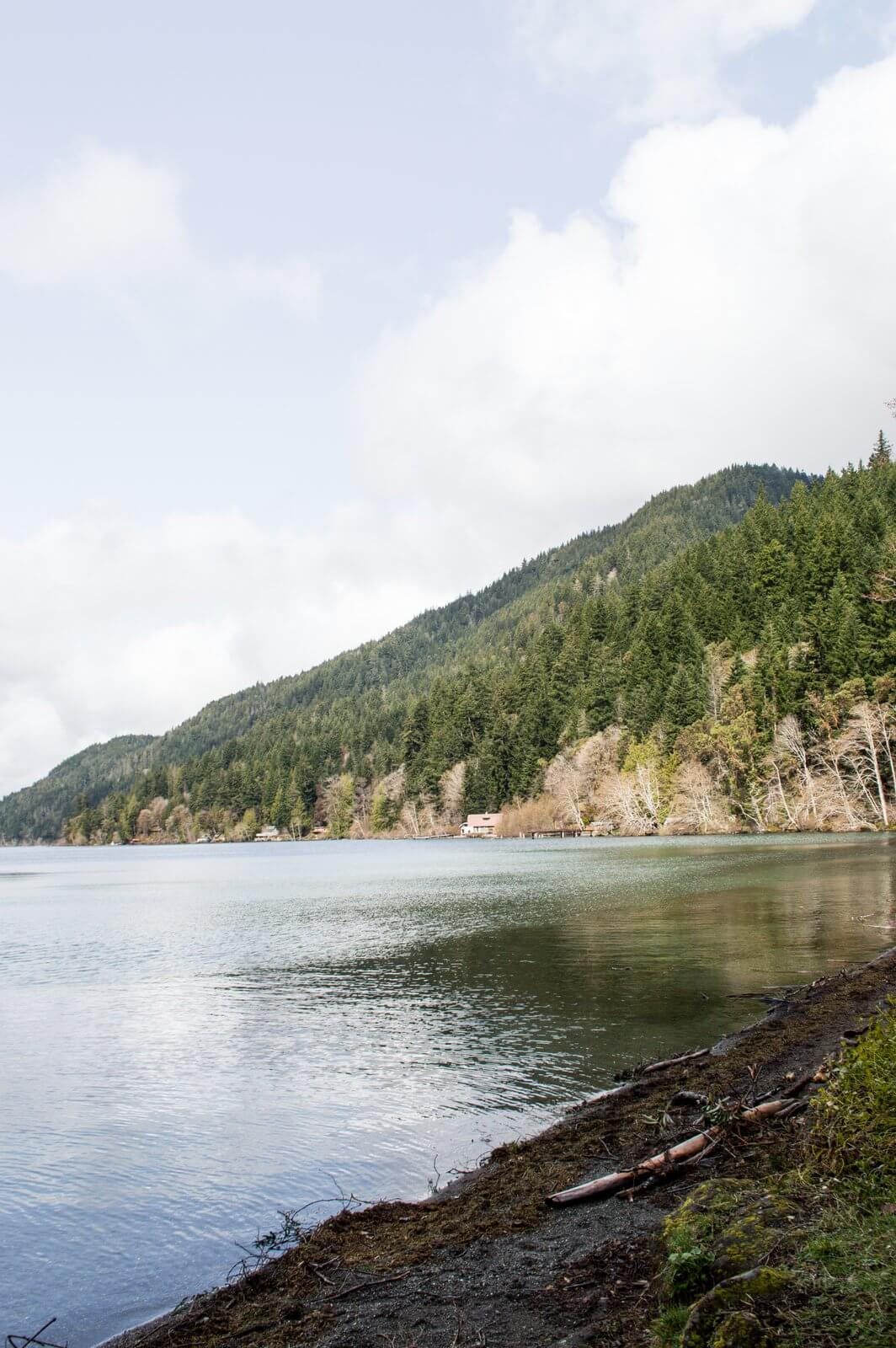 After admiring the views and letting my dad's golden retriever go for a swim, my boys and I explored the nearby hills. Noah was definitely ready:

What was so fun about finding this little trail beside the lake was that there was no one around. Just us. My kids looked for secret tunnels and caves and had a blast climbing over trees and seeing what was around each corner.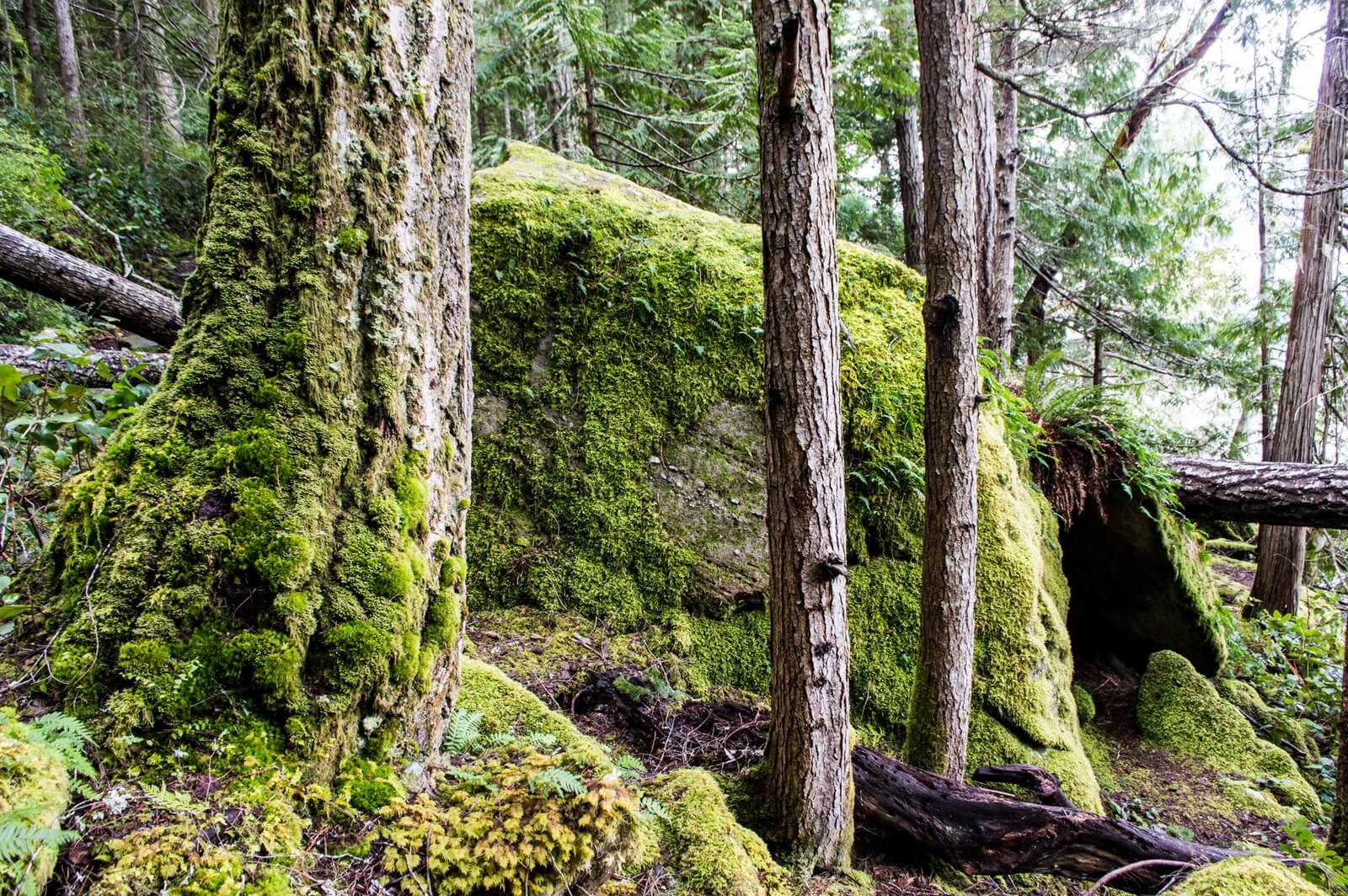 After a picnic on the shore of Lake Crescent, it was time to drive over to the trailhead for the hike to Marymere Falls.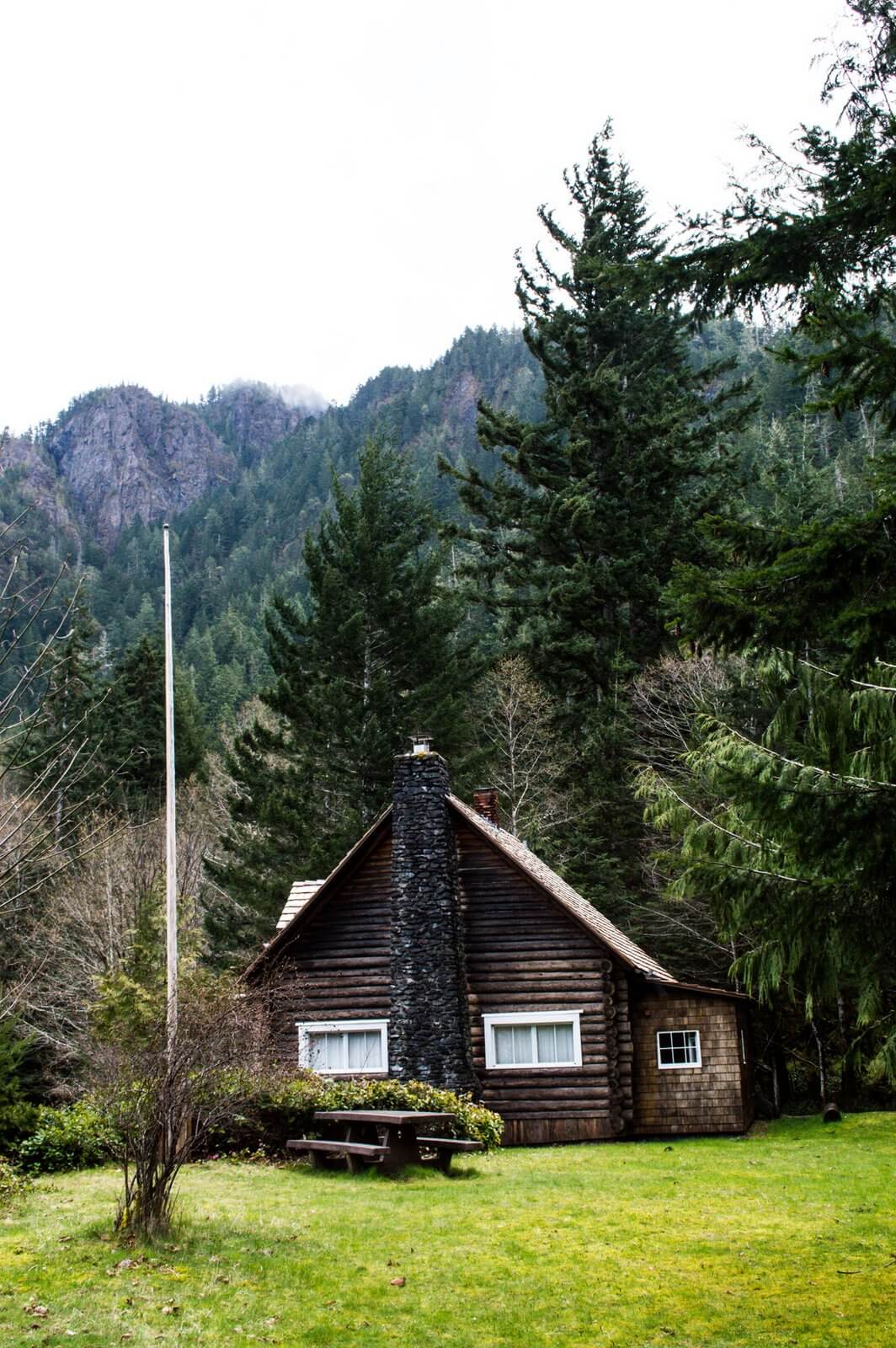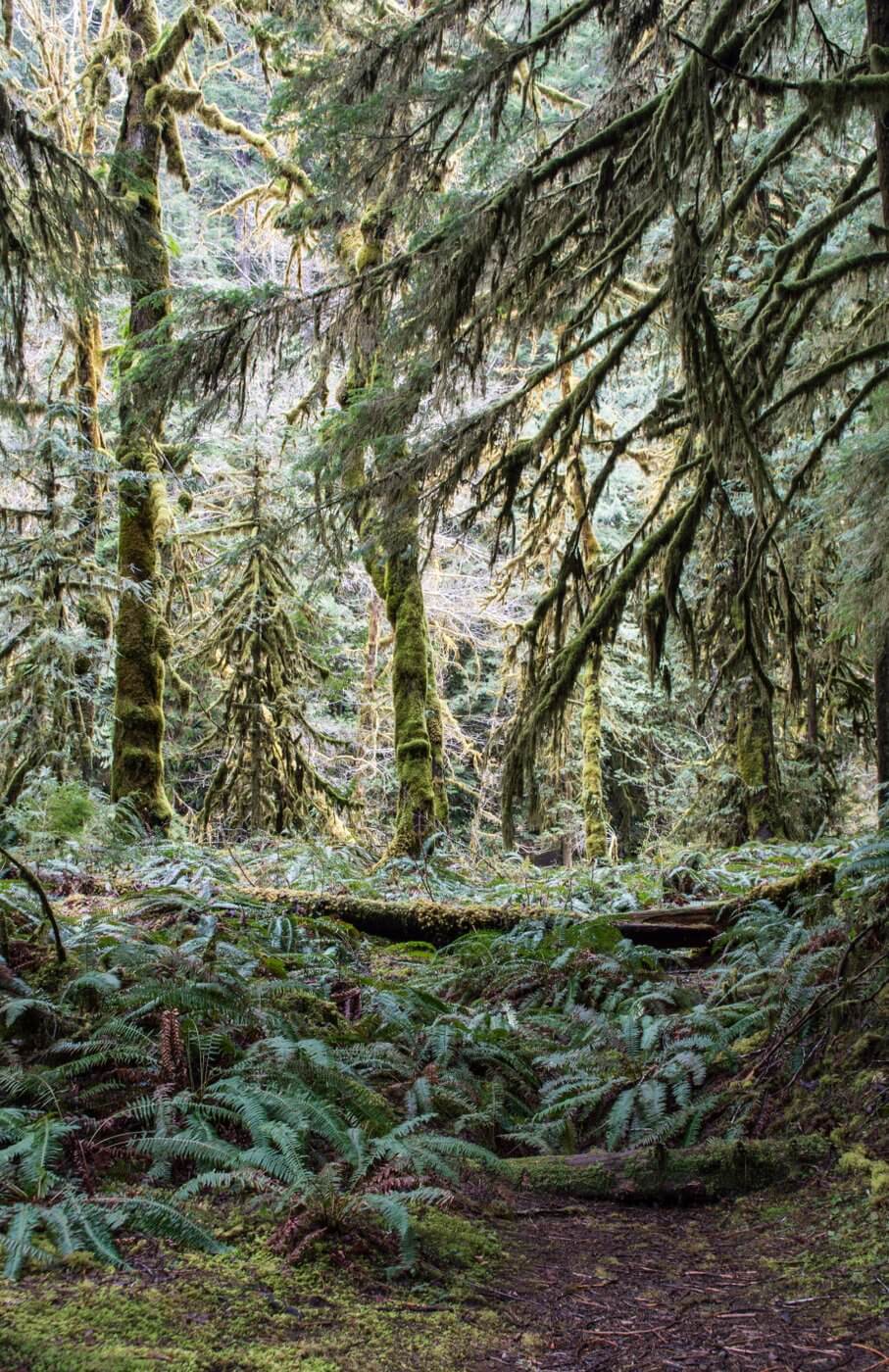 Happy kids exploring nature with their grandpa 🙂

The hike is about two miles round trip; the majority of the trail follows a flat dirt path surrounded by so much green that the eyes hardly know where to look — moss growing on all surfaces and hanging from every tree and green ferns covering the forest floor.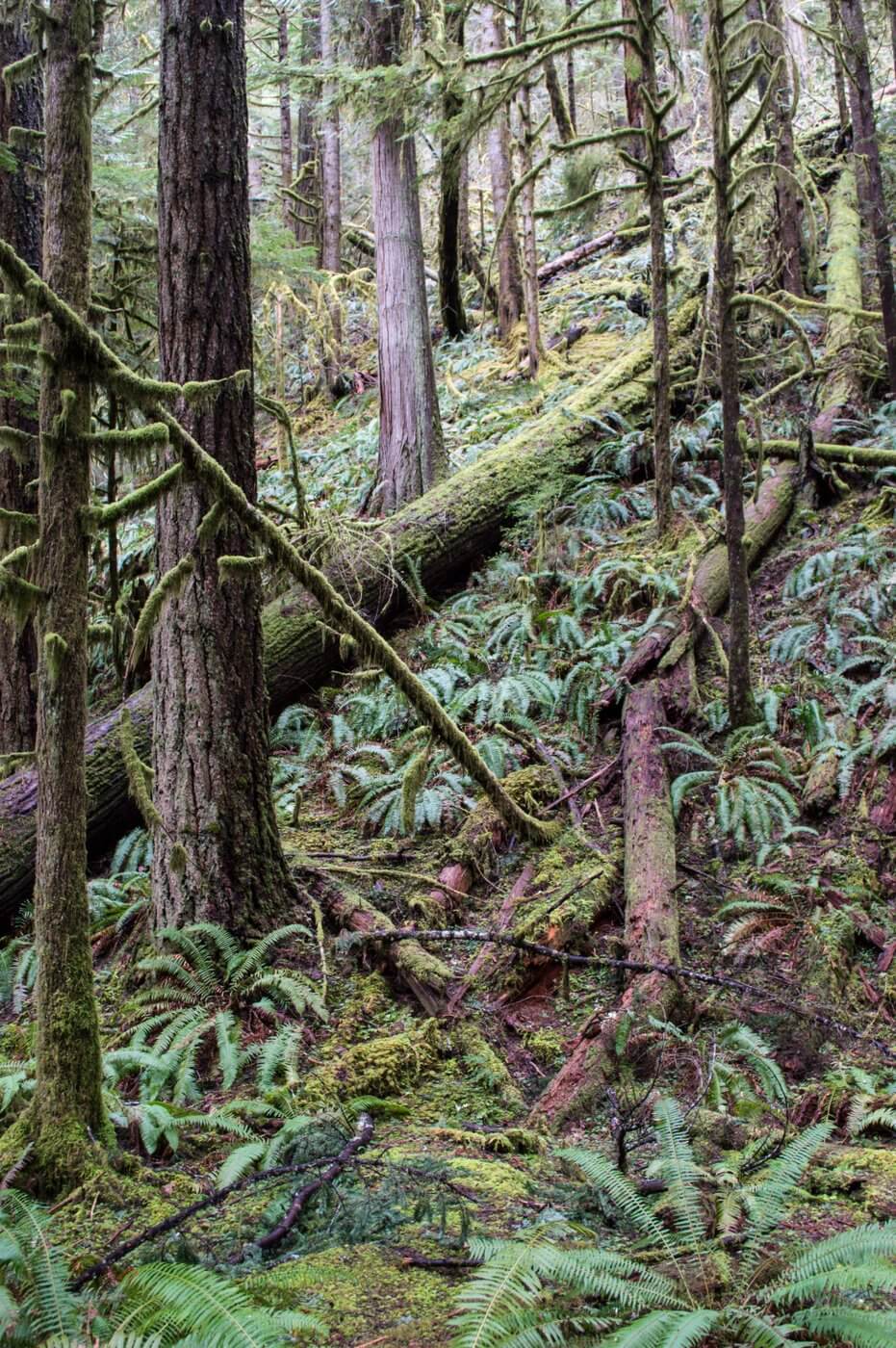 The trail then leads to a fast-moving creek and over two bridges (the first one makes a great place to play Pooh Sticks!).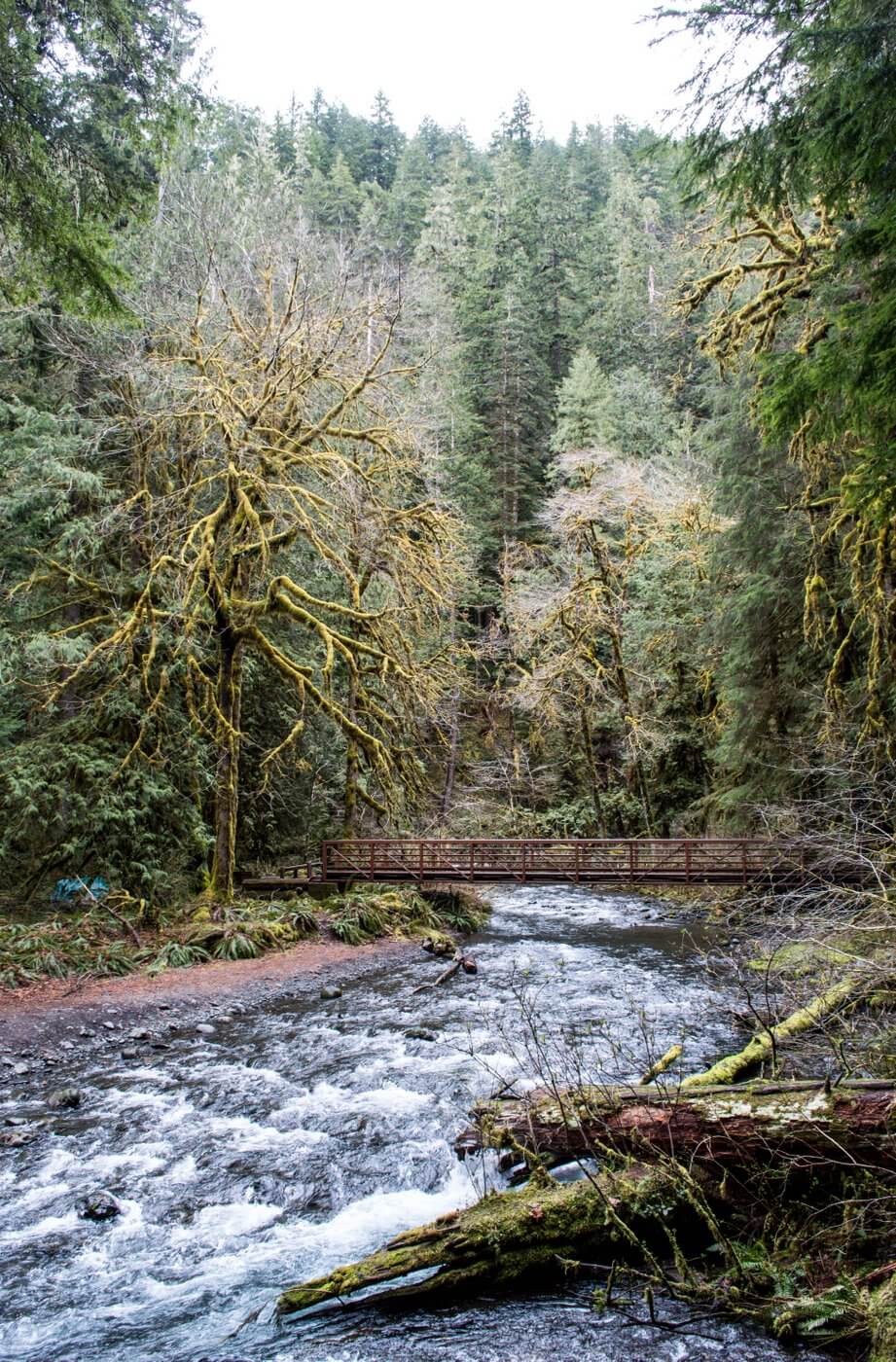 …until the final climb to the waterfall, which takes you over a small wooden bridge, up wooden stairs, and then up a steep incline to the lookout.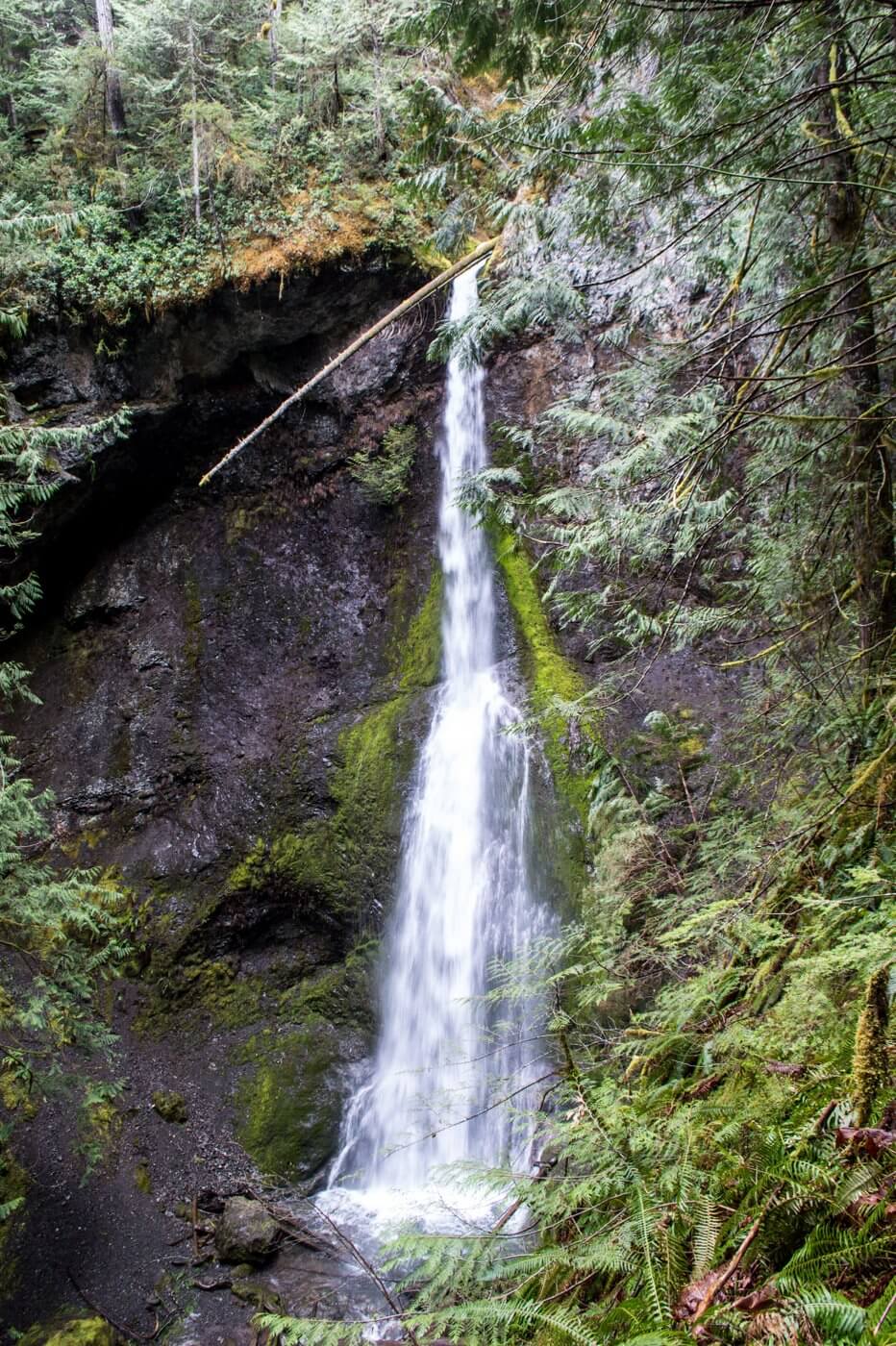 This one day in Olympic National Park, especially hiking in the rainforest, was the highlight of our stay in Washington. I'll definitely be back to explore more of the park, but I'd love to know what suggestions you have.