This is a sponsored post in collaboration with Bota Box.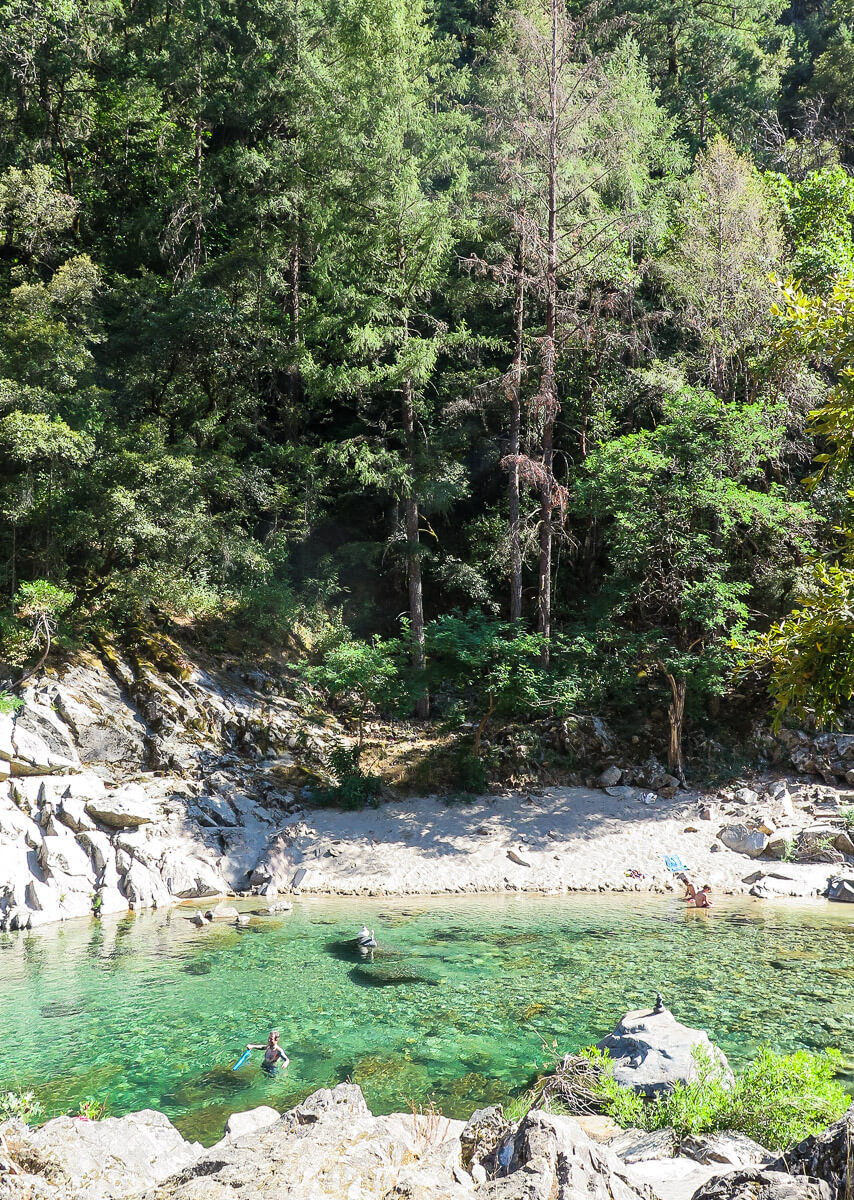 One of our goals for this summer was to finally start camping. We love spending time in nature here in Northern California, but until now, we hadn't used camping as a way to take advantage of the great outdoors. We decided to start with a two-night camping trip to Inn Town Campground in Nevada City, a historic Gold Rush town just over an hour away.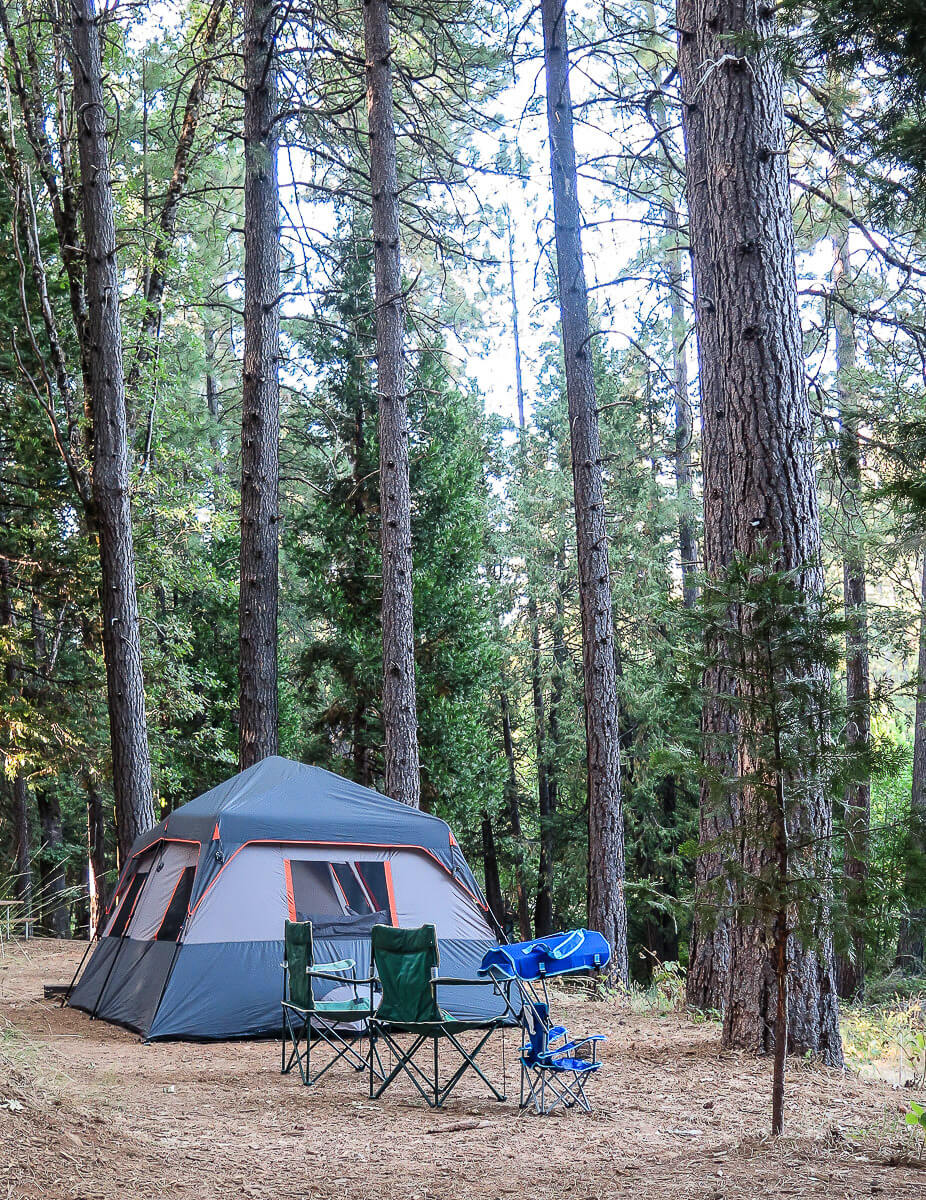 We chose a perfect campsite: under the canopy of tall fir trees with the soft rush of water from a creek below. Besides relaxing at our campsite, we visited Nevada City and spent an afternoon at Edwards Crossing, one of several places where you can swim in the crystal clear water of the Yuba River.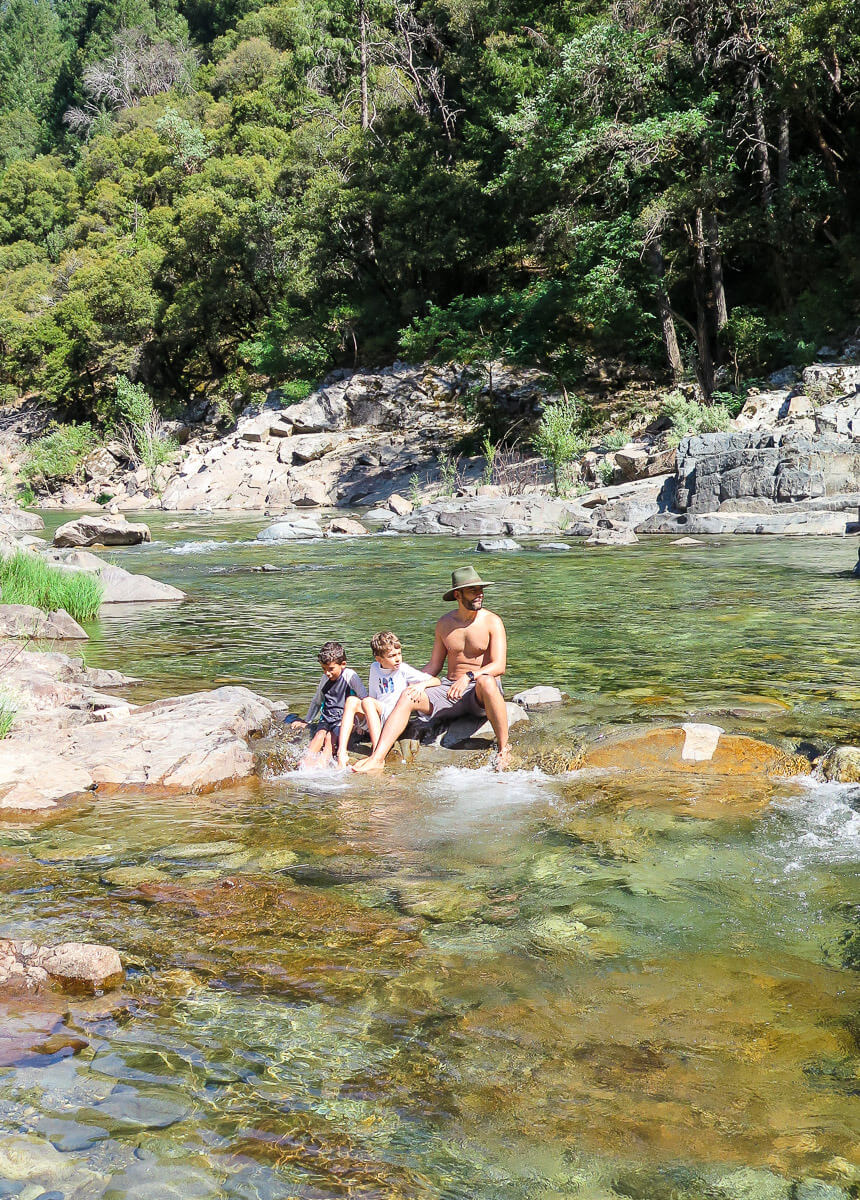 Rodrigo was in charge of equipment — the tent, mattresses, sleeping bags, grill, etc. — and I was in charge of the food and drinks. If you've camped before, you know that planning meals when you don't have a kitchen isn't easy, but we kept it low key. Plus, when you're eating outside under the canopy of tall trees, even the simplest meals become memorable. The first night we had grilled kabobs, an heirloom tomato salad and baguette and s'mores for dessert (of course!). Simple but perfect!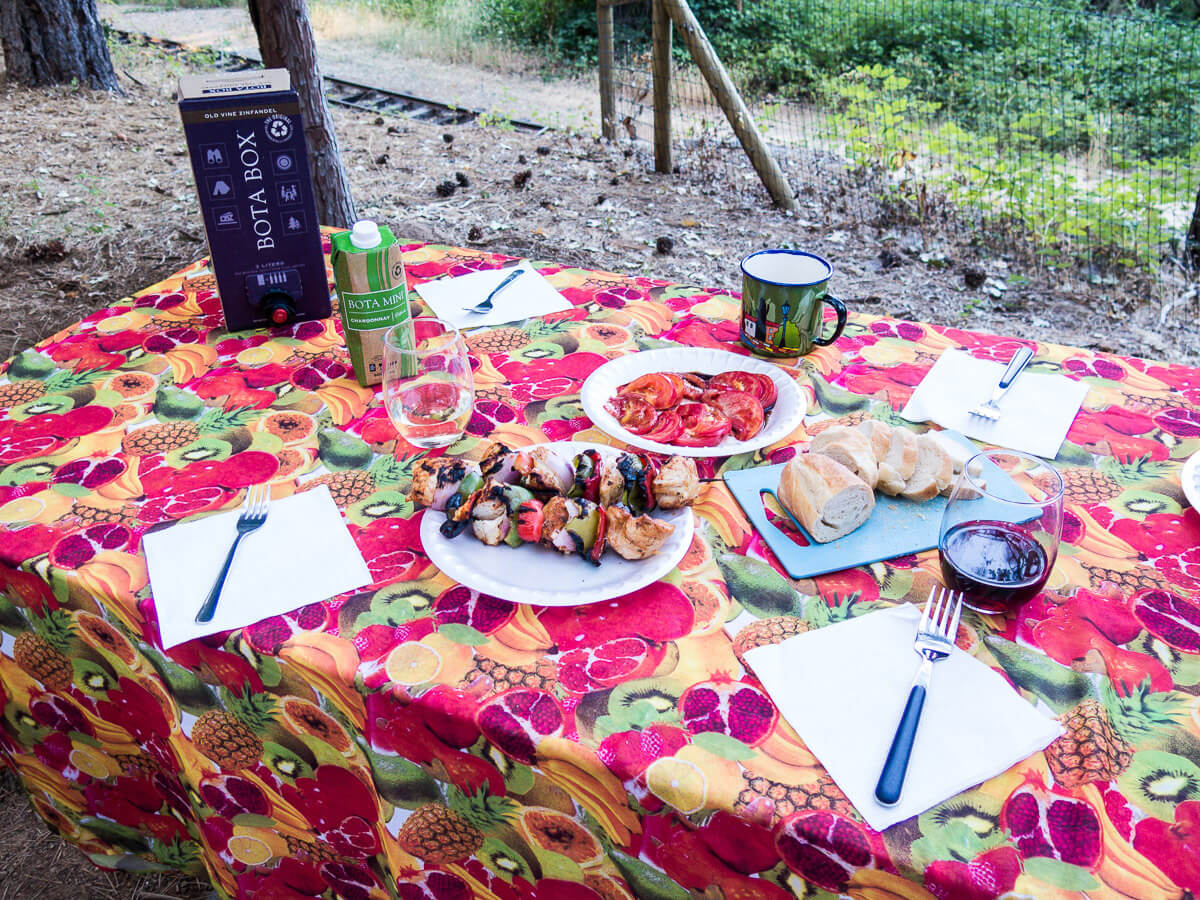 I also decided to include some white and red wine for the evenings. Fortunately, Bota Box made it easy for us to bring wine along for our camping trip. Have you heard about their wines? They're perfect for outdoor adventures!
The eco-friendly packaging is one reason I love these wines. The box is made of recycled materials and uses unbleached paper, and the packaging is 100% recyclable. This alternative to wine packaging means less landfill waste and much less fuss — there's no cork to open, no wine opener to bring along, and no glass to worry about breaking. It's perfectly portable, making it easy to bring along for our camping trip!
Bota Box wines come in three sizes: the Bota Box, the Bota Brick, and the Bota Mini. The Bota Box holds four bottles of wine and, thanks to its packaging, which protects the wine from light and air, the wine stays fresh for about a month! That's convenient for people like me who may hesitate to open a bottle that will stay fresh for only a few days.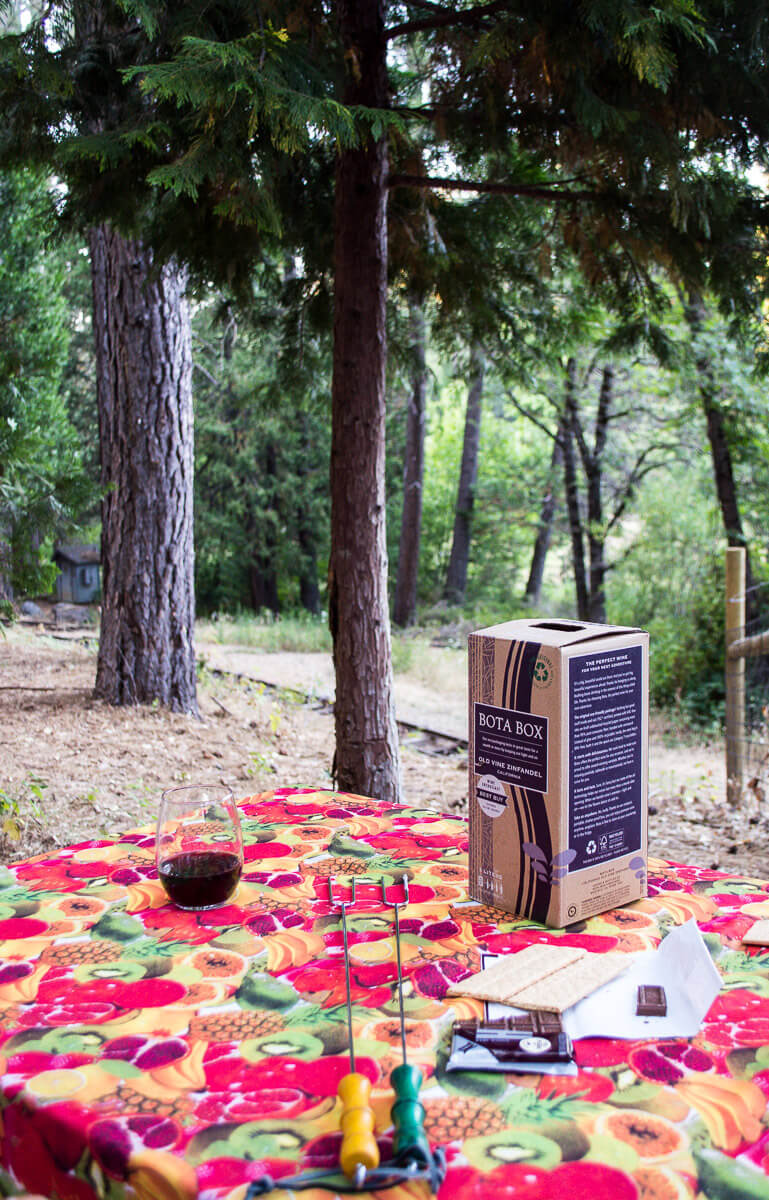 The Bota Brick is the middle size, with 1.5 liters, or the equivalent of two 750 ml bottles. It's just right for a weekend get-together or for throwing in a backpack before setting off on a day-long adventure. Like the Bota Box, the Bota Brick's packaging allows your wine to stay fresh longer than in a glass bottle.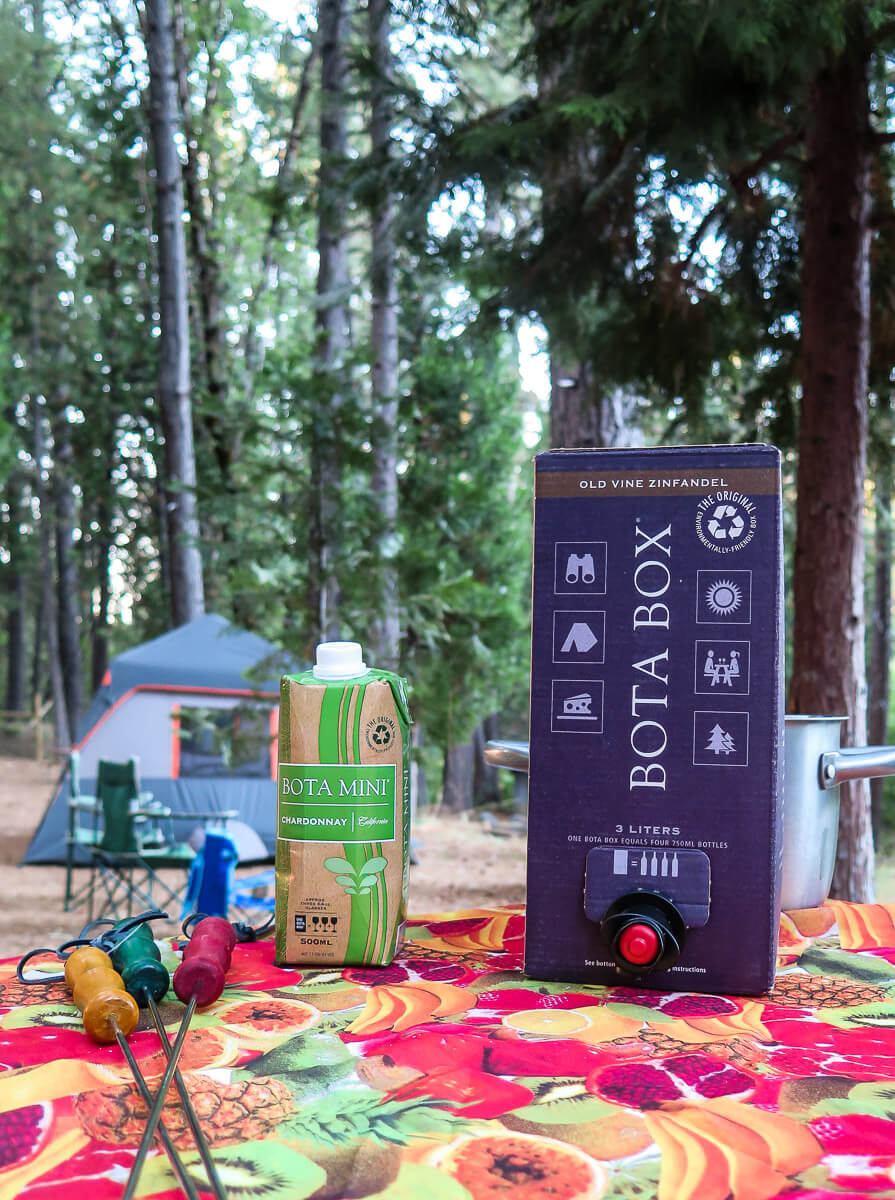 The Bota Mini is one of my favorite finds lately. It holds about three glasses, and the lightweight packaging allows me to throw one of these in my bag, cooler or picnic basket. The easy-to-open top means there's no corkscrew needed — perfect for a relaxing afternoon by the pool, picnic with friends or afternoon outdoors. So cute and convenient! You can find out where they're sold by entering your zip code here.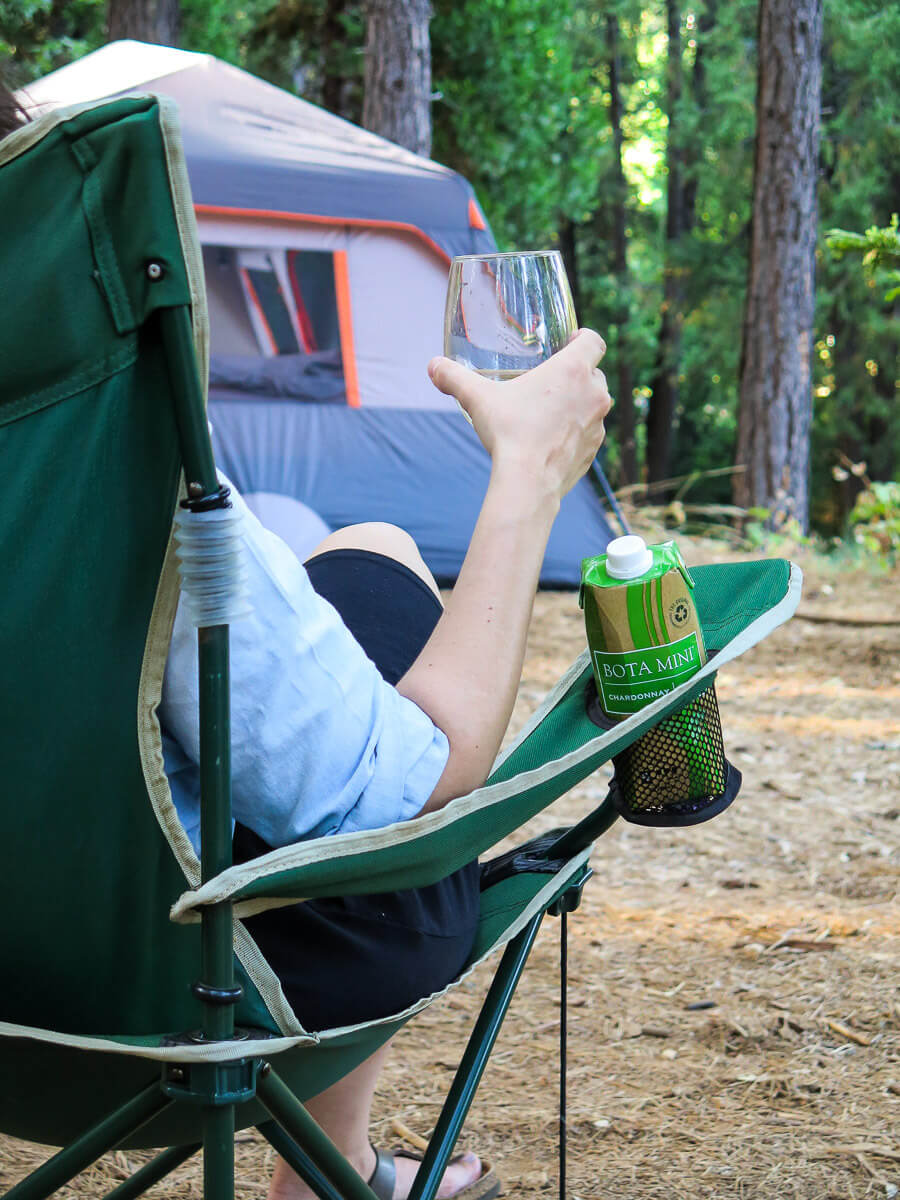 Now that summer is winding down, I'm looking back on that camping trip as one of the highlights of summer vacation. It was a time to connect with nature, relax with family, and bond over the shared experience of a new adventure. Where did your summer take you?