One of the benefits of being an ESL teacher is that I can work just about anywhere in the world. In fact, teaching English abroad is how many ESL teachers get started. While finishing my Master's degree in linguistics, I was offered a job to teach near Israel, but life had other plans for me, and I didn't go. I've always wondered, though, what would have happened if I had. Today in my Living Abroad series, Lauren talks about what it's like to spend a summer in Israel as an English teacher — from living with a host family that speaks no English and seeing how different the country is from what's portrayed in the media. Enjoy!  
Hi, all, Lauren "Lo" here. I am originally from Chicago, but currently live in Denver, Colorado. I am a travel/food writer and a social media influencer. I've been to 32 countries (Israel is one of the few places I loved so much I've been to more than once) and 32 states. I thrive in destinations that push you out of your comfort zone because that's where the adventure begins. You can follow my journey on my blog thedownlo.com or on the 'gram at @lmonitz.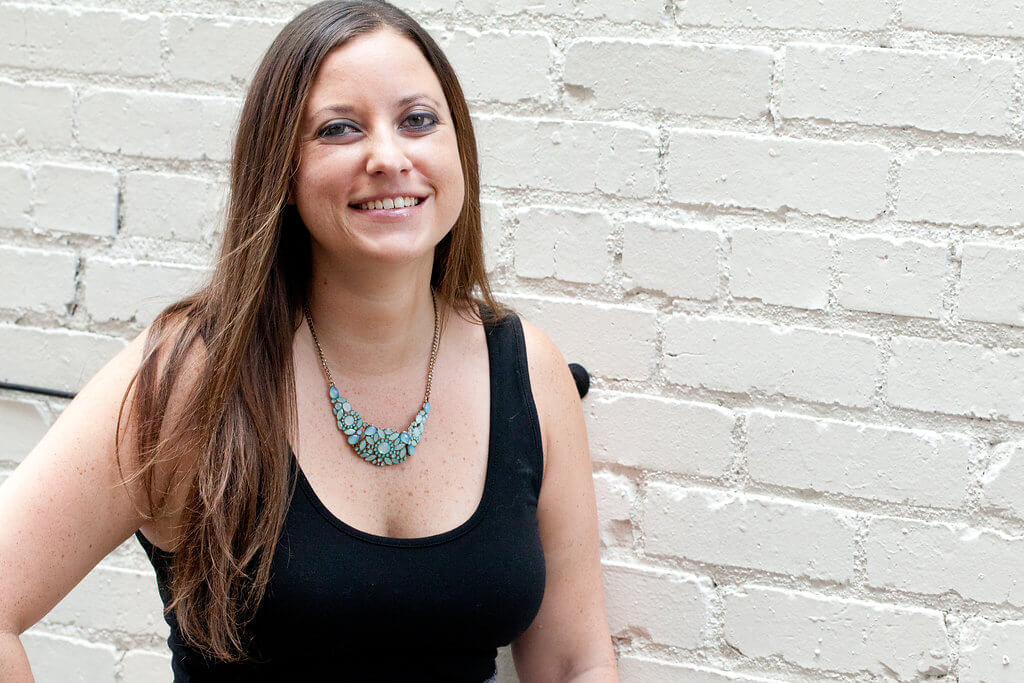 Why spend a summer Israel?
In between my junior and senior year of college I taught English in Israel. I was already going on a 10-day birthright trip, which is an awesome, completely free trip for Jewish young adults ages 18 to 26 if they've never been. I found an opportunity to supplement and extend the stay for the duration of summer with another program called Kefiada, which was run by the JUF (Jewish United Fund).
I was placed in Kiryat Gat, Chicago's sister city to live with a family and teach English at an immersive language camp. We were paired up with an Israeli teen that would be our translator for a class of 15-20 rowdy 5th graders.
It was my first real solo trip out of the country. There were other students in the program, but I didn't know anyone beforehand and my host family barely spoke English (we mainly communicated by gesturing). It was the first country I'd been to that felt really foreign: it wasn't a cushy beach vacation and English wasn't common.
On first impressions of life in Israel:
I love Israel, but Kiryat Gat left a little to be desired – it was essentially a random lower-middle class suburb 30-minutes south of Tel Aviv. The country itself is absolutely incredible though. It's so far from the war zone you see on TV. Since it's only officially been a country since the '50s, everyone there is there by choice, which establishes an extreme sense of patriotism like I've never experienced before.
On making friends in another country:
I was lucky in that the other program participants and I bonded quickly, but making friends is all about having an open mind. Stay at hostels, join group tours, and look approachable at bars and restaurants. You may feel self-conscious about being alone or striking up a conversation with a stranger, but remind yourself that you're your own harshest critic. No one else is judging why you're there or what you're doing.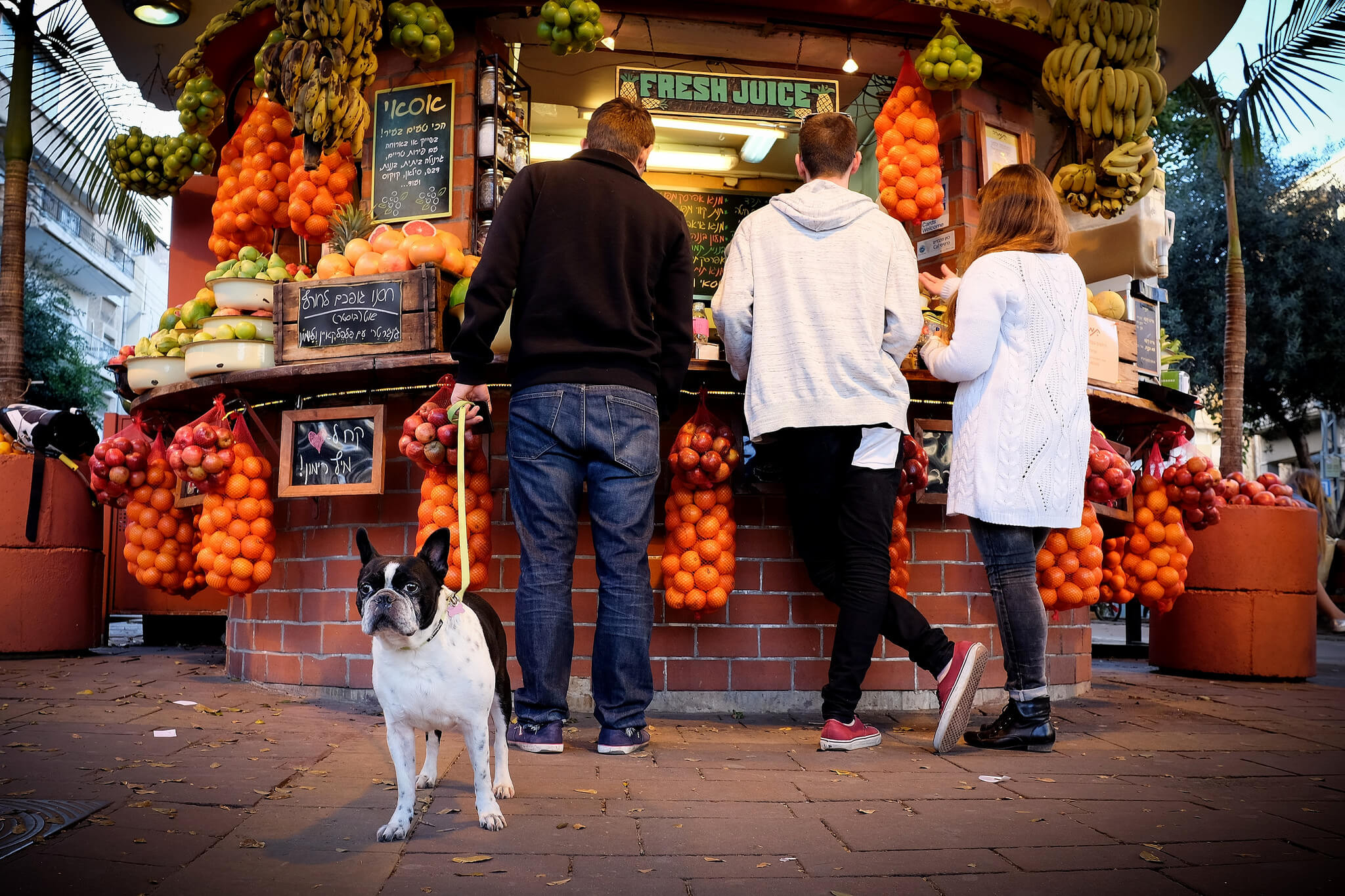 On the cultural differences between the U.S. and Israel:
The first time I saw armed guards was shocking. Military personnel are everywhere, even at the mall. You get used to it eventually and it actually makes you feel safer, but that was the first time I saw guns so openly.
Their attitude towards the army is also very interesting. Everyone in the country is required to serve for at least two years between high school and college, which is about the age of the students we were partnered up with in the program. As Americans, we think it's unfathomable to send kids to war, but they just view it as an part of life and are proud to share their experiences and serve.
You aren't required to be a fighter or on the front lines, you can help in other ways like by being a medic or psychologist. However, they each feel like they're contributing their best assets toward a greater good. Quite frankly, it changed my perspective. Many college kids in the U.S. lack maturity, and you could tell Israeli teens were more open-minded and worldly given their experience.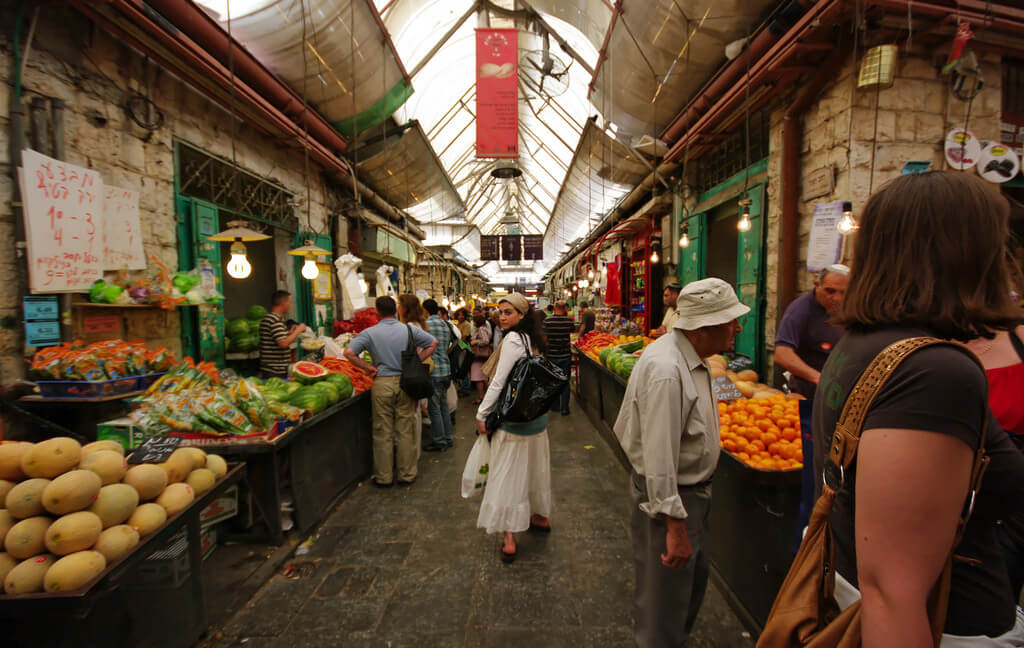 What surprised you about life in Israel:
I was expecting the whole country to be super religious, but that's really only Jerusalem. The other cities were surprisingly cosmopolitan and modern. There were also a number of once-in-a-lifetime experiences like the Dead Sea (don't shave beforehand!), Mount Masada and camel treks. It's basically the best of all worlds with incredible weather and the prettiest tanned people I've ever seen.
A typical day in the life of an English teacher in Israel:
My host mom would cook breakfast – eggs and Israeli salad fresh from the farmer's market or souk, and I'd walk 15 minutes to camp. I don't love kids in general, but my group was especially rowdy. Somehow I ended up with all boys who happened to really enjoy climbing out the windows. We played a bunch of games to keep their shpilkes at bay, but hey, it was summer, how much learning did they really expect to happen? Mid-afternoon, the other counselors and I would gossip over lemonade and nana (mint), and work on our lesson plans for the next day. To relax, we'd either head to the pool or "take a field trip" somewhere around town.
On the challenges of living abroad:
I went knowing little to no Hebrew and left knowing pretty much only the bad words. The airport security was scary intense, made extra challenging by the language barrier. Given the circumstances, I guess it's to be expected. Better safe than sorry.
Lauren's travel tips for Israel: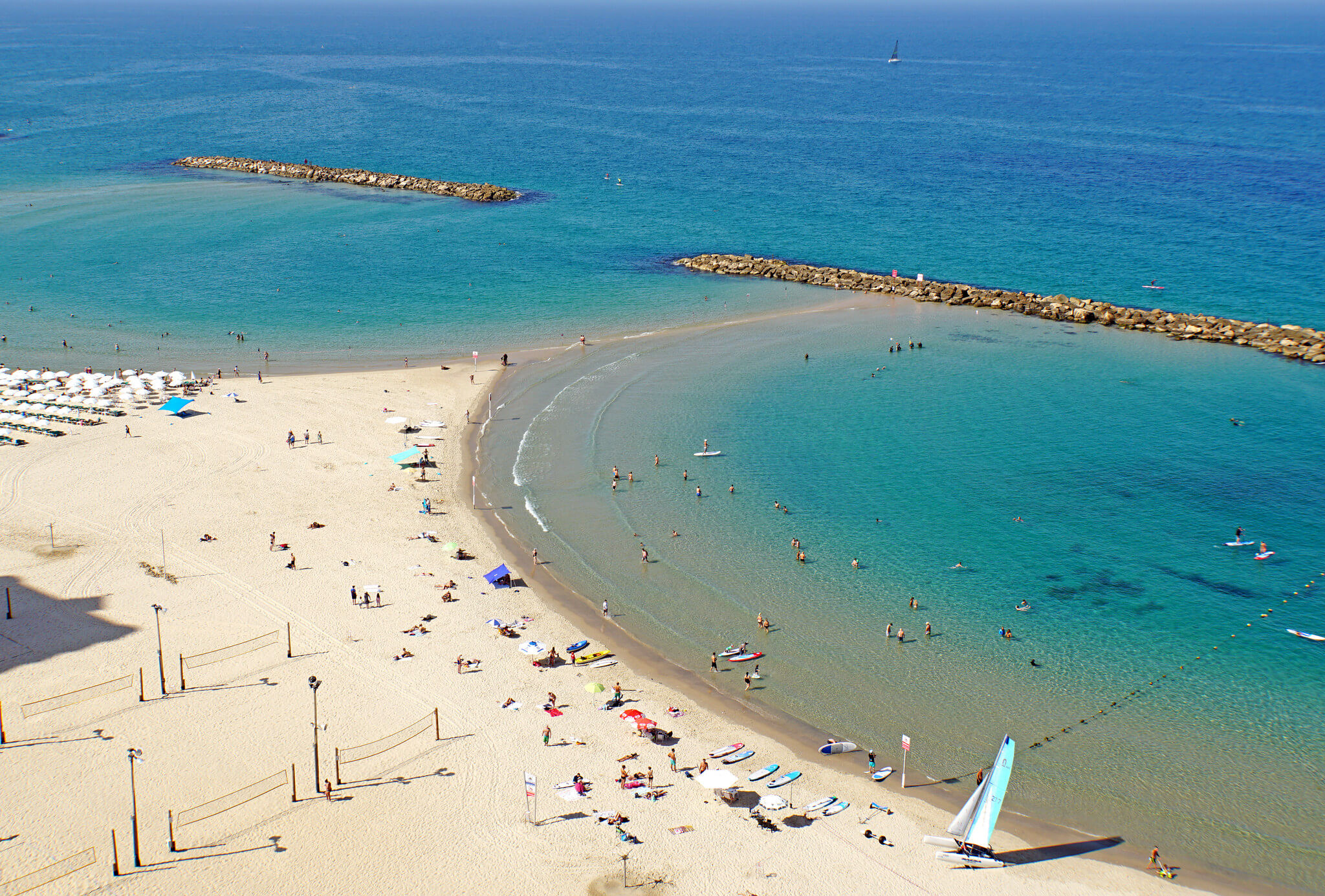 The geography of Israel is crazy diverse and you should experience everything from the deserts to the mountains and beaches. Eilat on the Red Sea is where the party and surfers are, but the Mediterranean vibes of Tel Aviv are awesome too. Ben Gurion Street in Jerusalem is one of the main thoroughfares (with ridiculously good pita and hummus), and a totally unique place where four religious sects peacefully coexist. Max Brenner, a chocolate café, and Aroma Espresso Bar were my regular stops.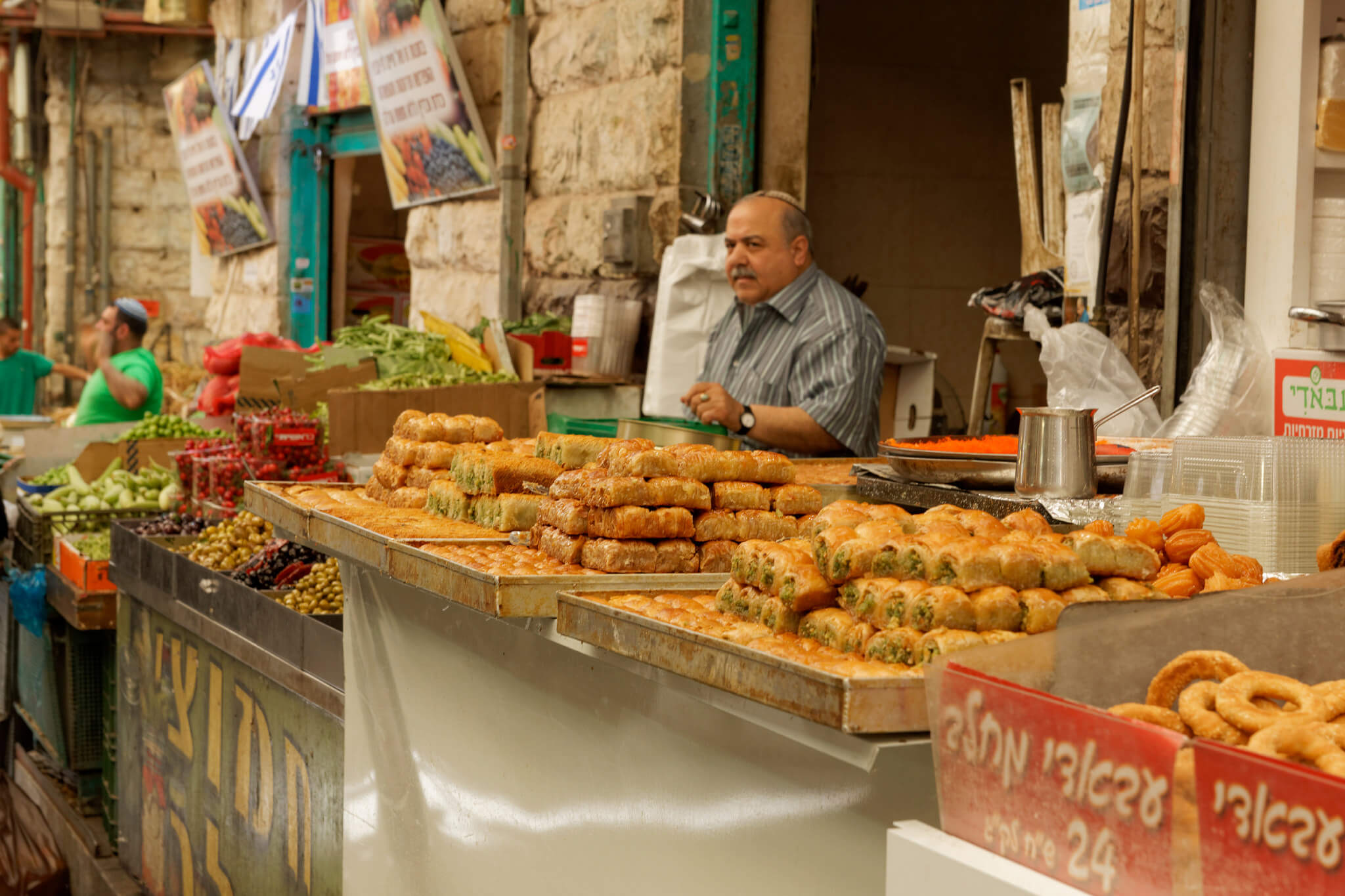 What's next?
I'd love to go back and visit as I still keep in touch with many of my friends there. I'd considered moving there if my Hebrew improved; it's always a possibility in the future.
Thanks, Lauren, for this peek into what it's like to teach English in Israel!
What about you–have you considered teaching English abroad? Have you been to Israel?
Photo credits: Jaffa Port: Dennis Jarvis, street cafe in Tel Aviv: Amira_a, market: Emmanuel Dyan, The Dead Sea: tsaiproject, Tel Aviv beach: archer 10, Jerusalem food: Joachim Tuns on Flickr