Lake Tahoe may be one of my favorite places in California, but I still feel like I'm getting to know the area. After all, the lake is huge, and one part is different from another — South Lake Tahoe is very different from the west and north shores, which are different from the Nevada side. But after visiting pretty often over the last couple of years, we feel more at home and now have our own favorite spots. While we're making plans for a long weekend at Northstar (where I worked as an ambassador this winter), I thought I'd share some of my travel tips for North Lake Tahoe, or my favorite discoveries in the North Lake Tahoe area.
Read more: 30 things to do at Lake Tahoe
Kayaking from North Lake Tahoe
As soon as the weather warms up, kayaking on the lake is a must! I did it last year for the first time and had an amazing time. You can rent kayaks at King's Beach and at the Hyatt at North Lake Tahoe. Rental prices per hour at King's Beach are lower than at the Hyatt, but I like doing it from the Hyatt because the kayaking around there is so peaceful. From the Hyatt's beach, you can kayak to the east side of the lake and Secret Cove, a small secluded beach that's surrounded by boulders and clear turquoise water.
S'mores galore at Northstar
When the temperatures drop in winter, Northstar treats visitors to s'mores. Lots and lots of s'mores. Every day at 3:30 p.m., s'mores chefs can be found around the Village–try the firepits outside the ice rink first. If you get up to the Ritz-Carlton (see below), you can enjoy specialty s'mores made by their marshmologist (!) every evening around 5:00 p.m. Find out more about s'mores at Northstar here.
Tip: You can park for free behind the hotel that's to the right of the village; as you approach the village, simply turn right just before you get to the cul-de-sac and follow signs for free parking. Go as far down into the parking lot as possible and then take the stairs down to the village.
Free gondola ride to the Ritz-Carlton, Lake Tahoe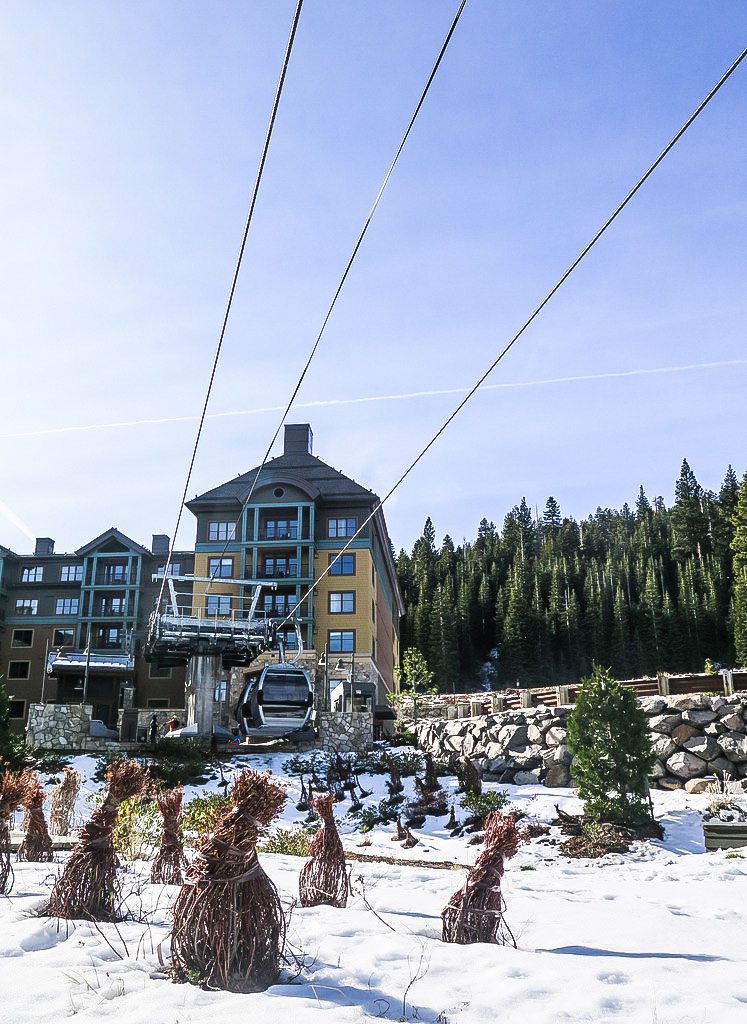 Lake Tahoe is home to some pretty epic gondola rides. This one is more subdued because it doesn't go up too high — it goes from Northstar Village up to the Ritz-Carlton — but I love it because it's free! My kids loved it. The ride gives you a bird's eye view of the million-dollar (and up) vacation homes before landing at the Ritz, where you can take in the surrounding views from the hotel's deck.
Award-winning beer at FiftyFifty Brewing
Rodrigo and I are always game for trying a new NorCal beer, and after reading about Eclipse, it now has a firm place on my wish-list. FiftyFifty is probably the best brewery in the Lake Tahoe area, and they have good food, too. Eclipse, their Eclipse Imperial stout, is made in small batches only once a year and is aged in oak bourbon barrels, giving the beer its rich, unique flavor.
Hiking the Flume Trail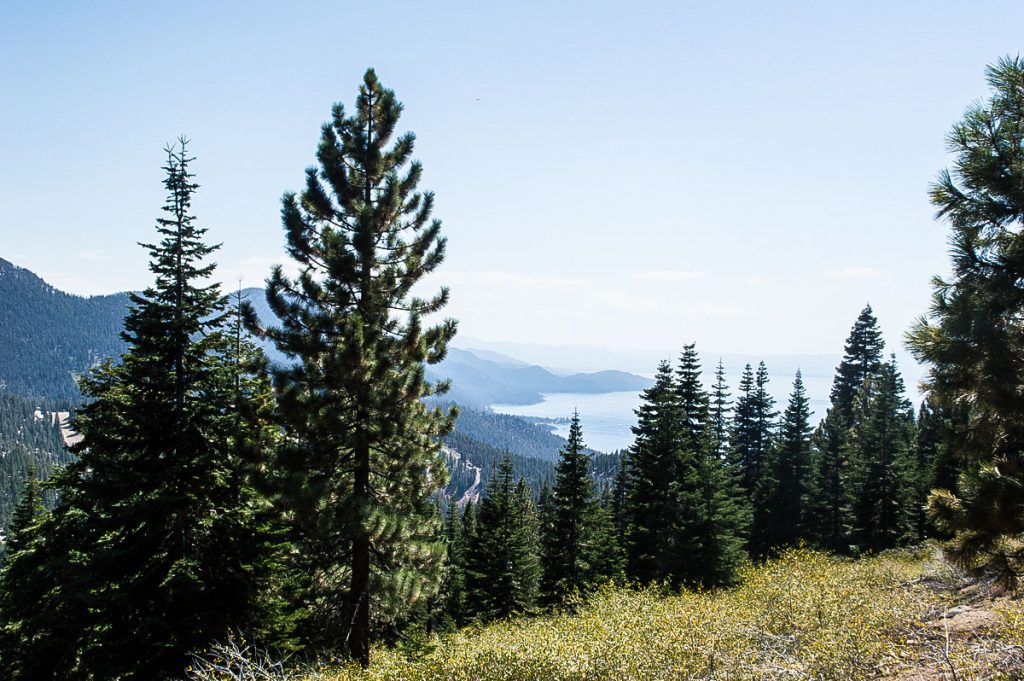 Seasoned Tahoe hikers certainly know about this trail, but it was new to me until last fall. Even though the Flume Trail is known as a premier trail for mountain biking, we found it almost deserted. After a short hike, you're rewarded with the view of the lake from above (at 7000 to 8000 feet). This trail is worth exploring because of its history. It's named for the flume that transported lumber along the mountain more than 100 years ago. Keep your eyes open for old rusty nails from the lumber days.
Boutique shopping in downtown Truckee
One of the reasons I love visiting downtown Truckee is the fun boutique shops. We always stop in Truckee Variety Co. (such a fun store full of toys and other goodies for both kids and adults). Tahoe University is a fairly new addition to the Truckee scene; located in a historic hotel, it's a family-owned boutique selling one-of-a-kind clothing and home goods. Bespoke's selection of unique gift items and beautiful jewelry is always an inspiration.
Wine tasting
I can rarely say no to wine tasting, but fortunately we don't have to even while staying in the mountains. Uncorked in downtown Truckee serves carefully chosen wines from around the world every day starting at noon. In the Village at Northstar, Petra offers wine tastings with food starting at noon on weekends and 2:00 on Thursdays and Fridays.
What fun things do you like to do when you go to Tahoe? 
For more about Lake Tahoe, check out these articles:
What to Pack for Lake Tahoe in Winter, Sunset Magazine's tips for Tahoe, A Weekend at Northstar, 30 Things to Do in Lake Tahoe, 5 Things to Do with Kids in South Lake Tahoe, A Weekend Getaway in North Lake Tahoe
Pin it for later: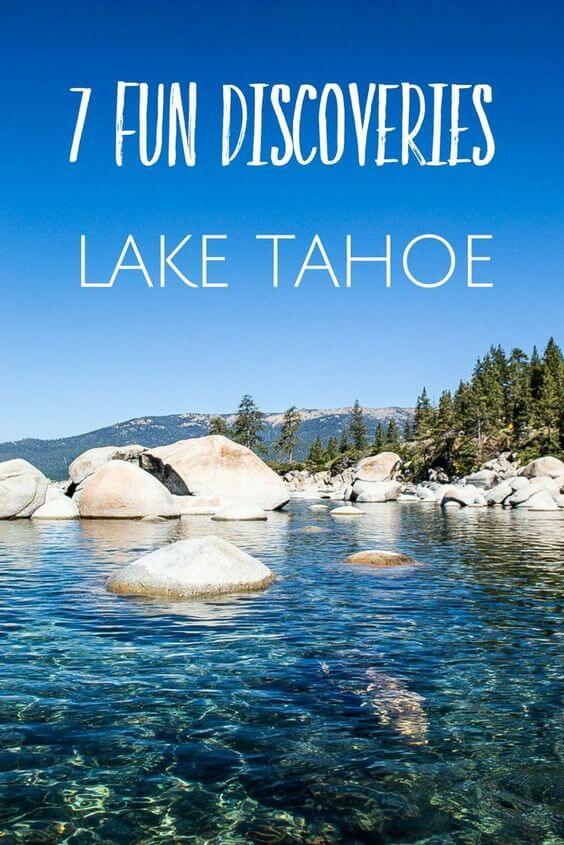 This is sponsored content written by me on behalf of Northstar California. The opinions, text, and photos are all mine.