Fall in Northern California is a special season. Inland the trees and grape vines give us quite a show, and snow begins to fall in the Sierra Nevada, the coast is perhaps at its best in fall. Mild temperatures and mostly sunny days are more common on the coast in the fall than at any other time of the year. So when we stayed at a lodge in Petaluma last weekend, I knew we had to make time for the coast with a day trip to Bodega Bay.
The drive from Petaluma to Bodega Bay takes about 30 minutes and, like many roads in Sonoma County, took us past quiet farms and hills with cows and goats roaming. Based on online recommendations, I decided to make Doran Regional Park our first stop, but we found the beach unwelcoming. Fortunately, I had been to Bodega Bay before and knew that there was much nicer scenery awaiting us. We continued on to Bodega Head, a small peninsula just outside of the town of Bodega Bay.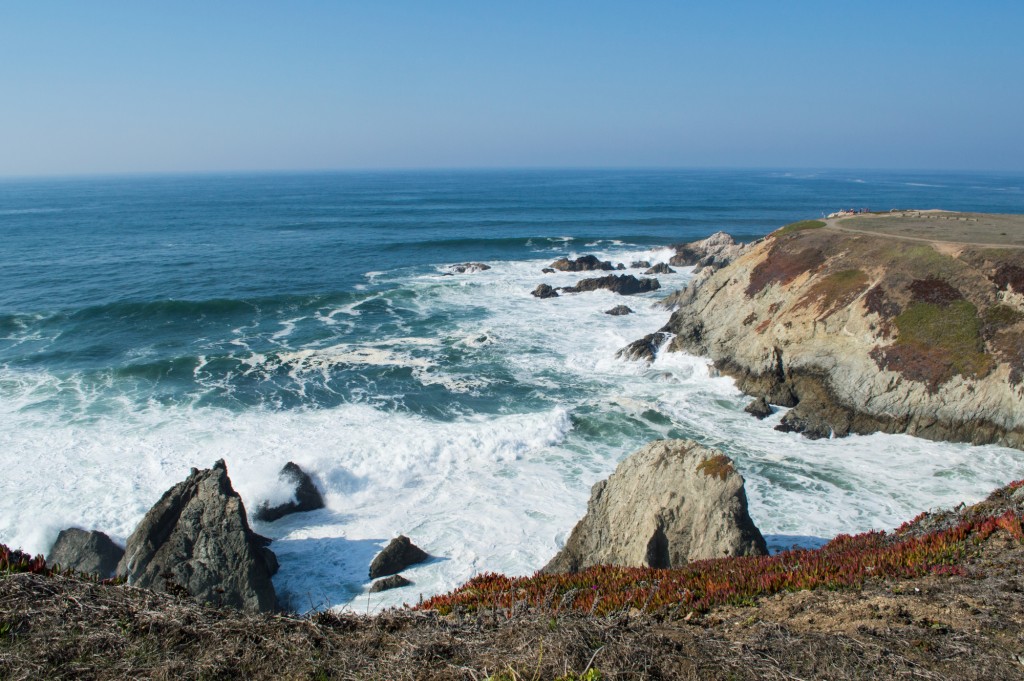 Bodega Head
The hike at Bodega Head is spectacular, especially on a sunny day like we had. There's an easy path that meanders along the edge of the cliffs, up higher and higher as you go. The cliffs rise high above the sea below, making this a prime spot to see whales during the migration times. We didn't see any whales on this day but did see one that breached several times right off shore the last time we were here.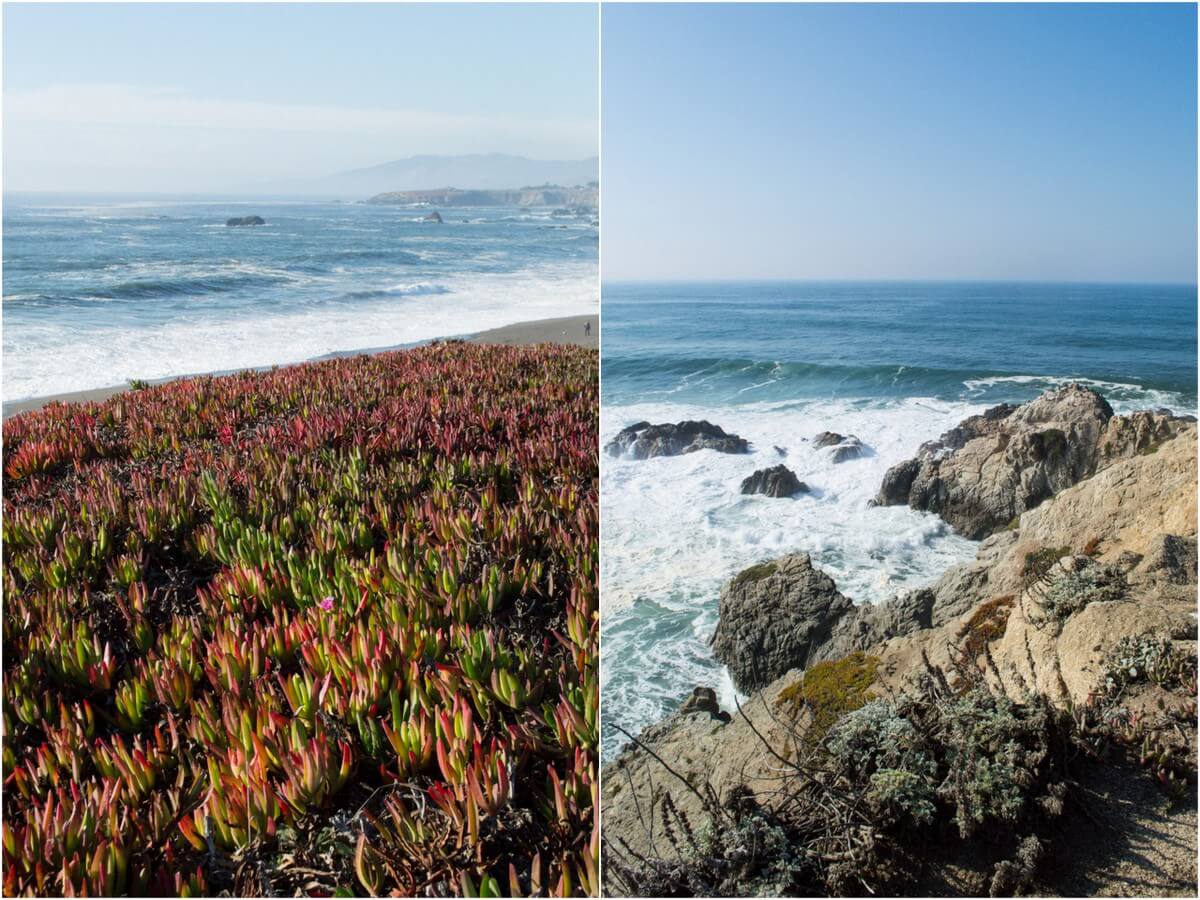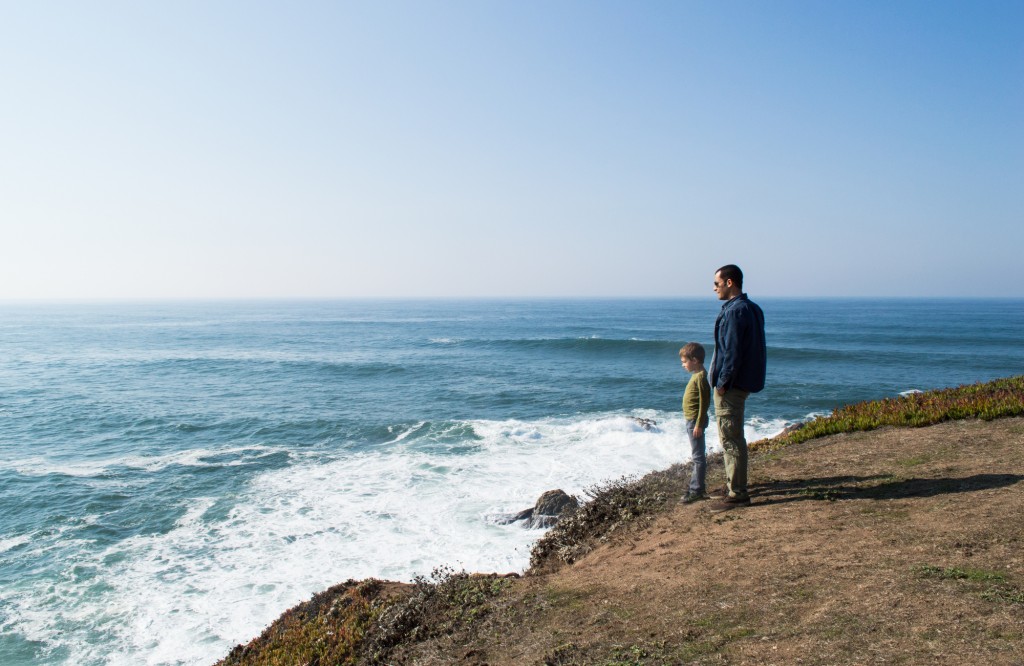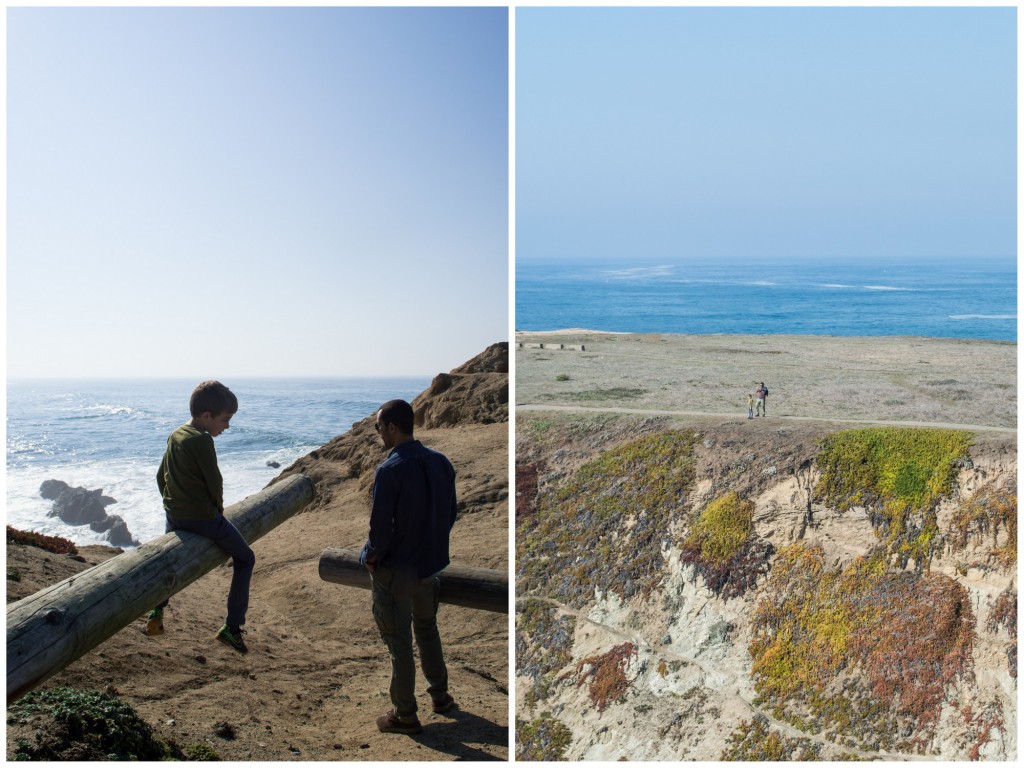 Colorful ice plant covers the much of these cliffs. Ice plant is ubiquitous around here (and in the Mediterranean) but is actually not a native plant species. It's an invasive type of succulent originally from South Africa.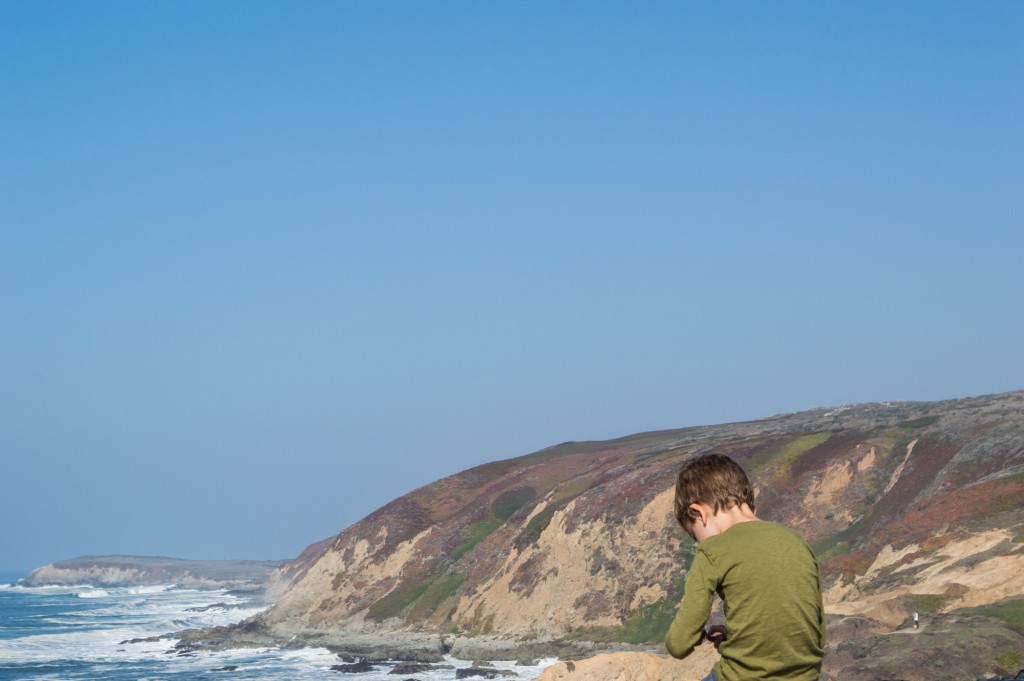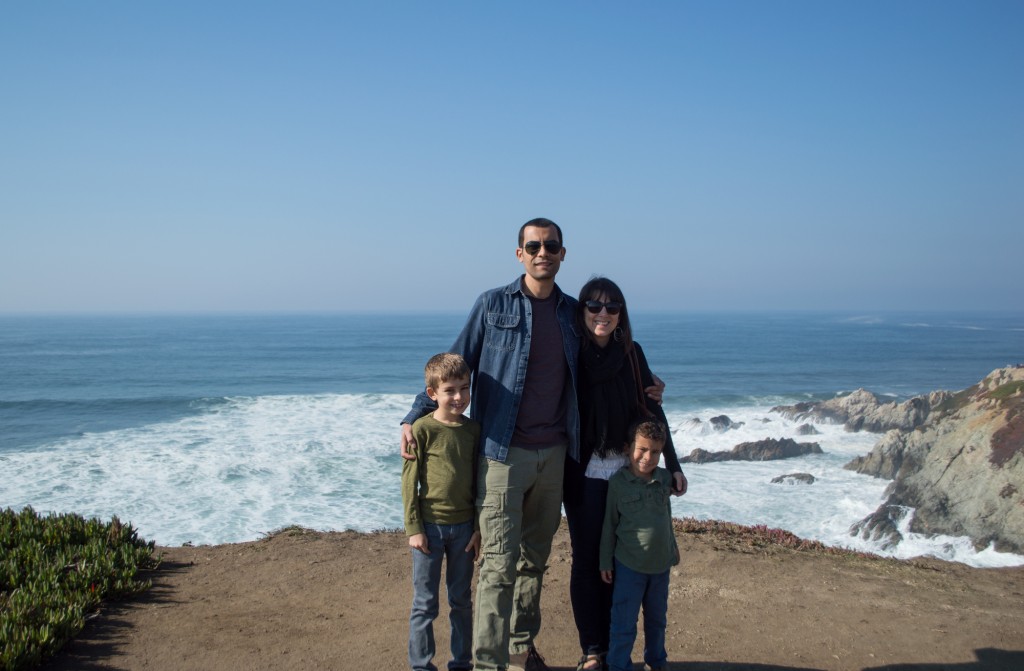 In some places, the cliffs could be dangerous, so be careful if you come with little ones.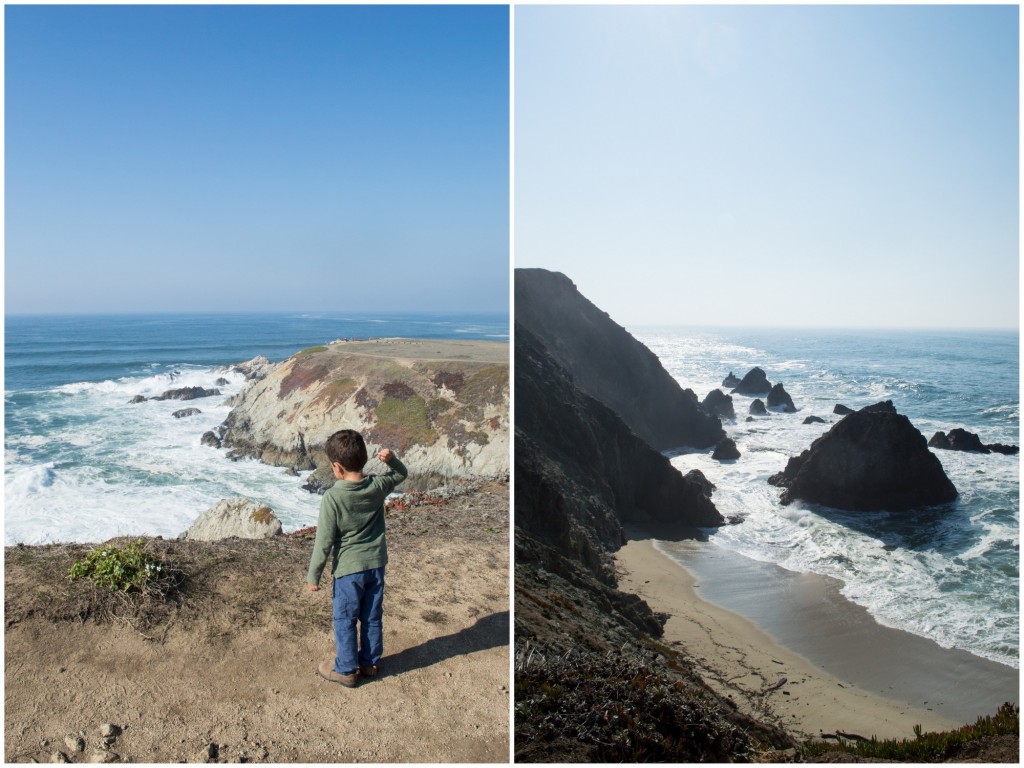 While the hike is not very long, I have not completed it yet because both visits were cut short by my kids' complaining. Noah and Gabriel are now 8 and 4 (almost 5) years old, but after taking in the views, they quickly decided that this walk was "boring." On the way back, we discovered something that was definitely not boring: a tree that is like a playground inside. Noah has called it "the most awesome tree to climb in the world."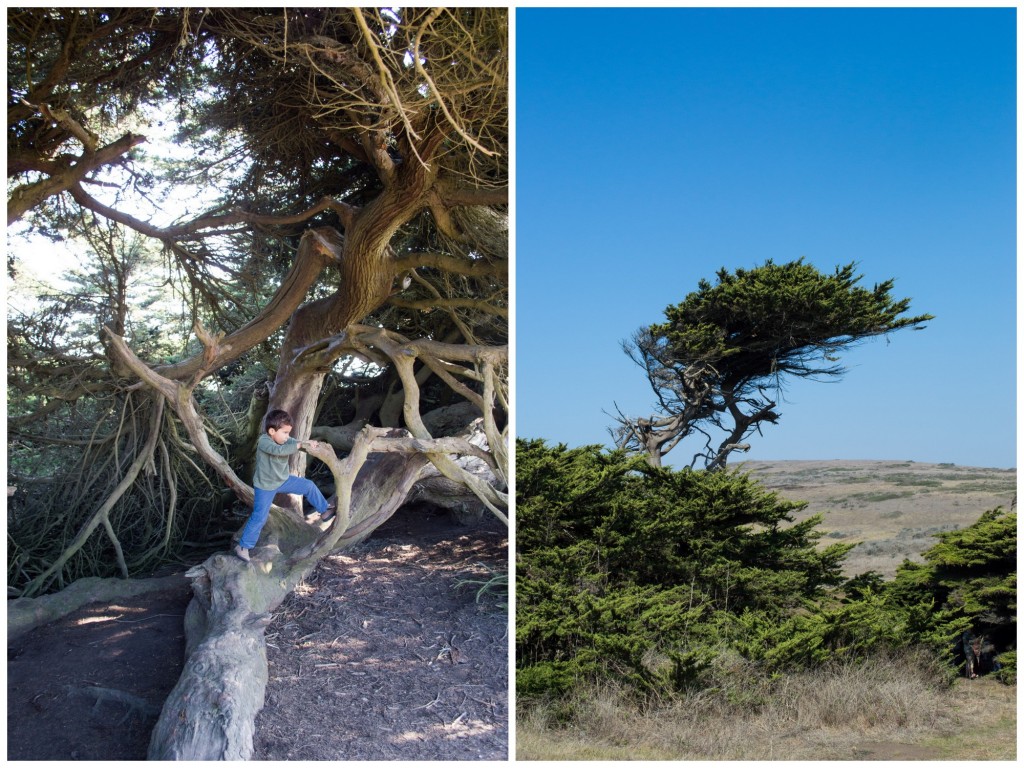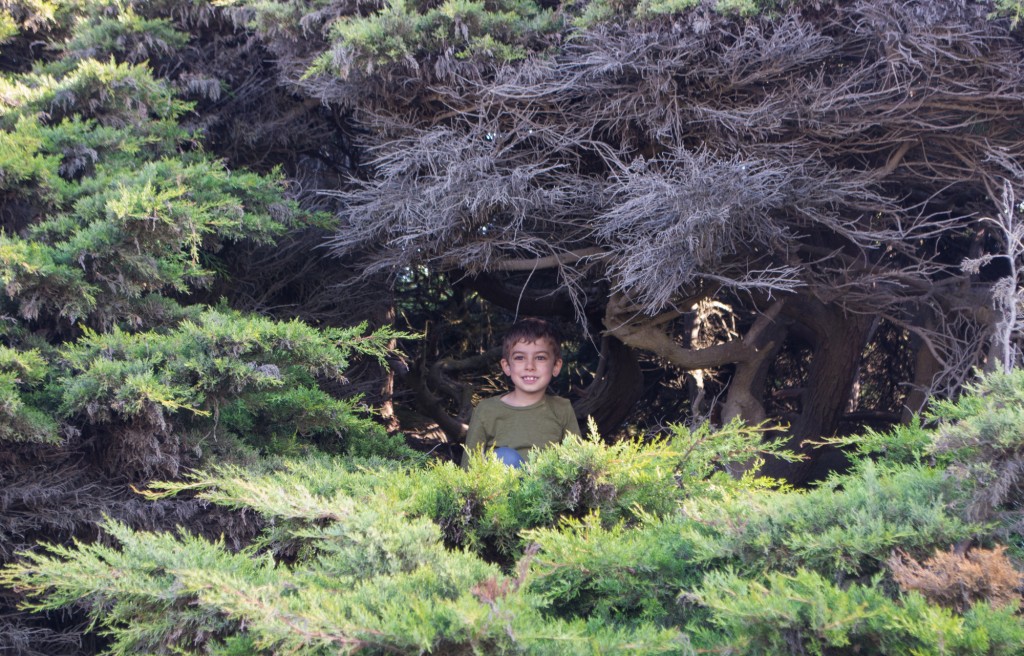 Lunch in Bodega Bay
There are several options in Bodega Bay for lunch. Bodega Bay is known for its Dungeness crab, but the problems with this year's crab season (warming ocean temperatures have caused high levels of algae, which have made the crabs toxic) meant that we went looking for fish & chips and clam chowder instead of crab. We decided on The Birds Cafe, a small stop on the main road. As you may have guessed, it's named after Hitchcock's "The Birds," which was filmed here. The food was OK but the outdoor patio of tables was the highlight. The fast service, Shirley Temples and Roy Rogers, and casual patio made this a good stop with kids despite the absence of a kids' menu.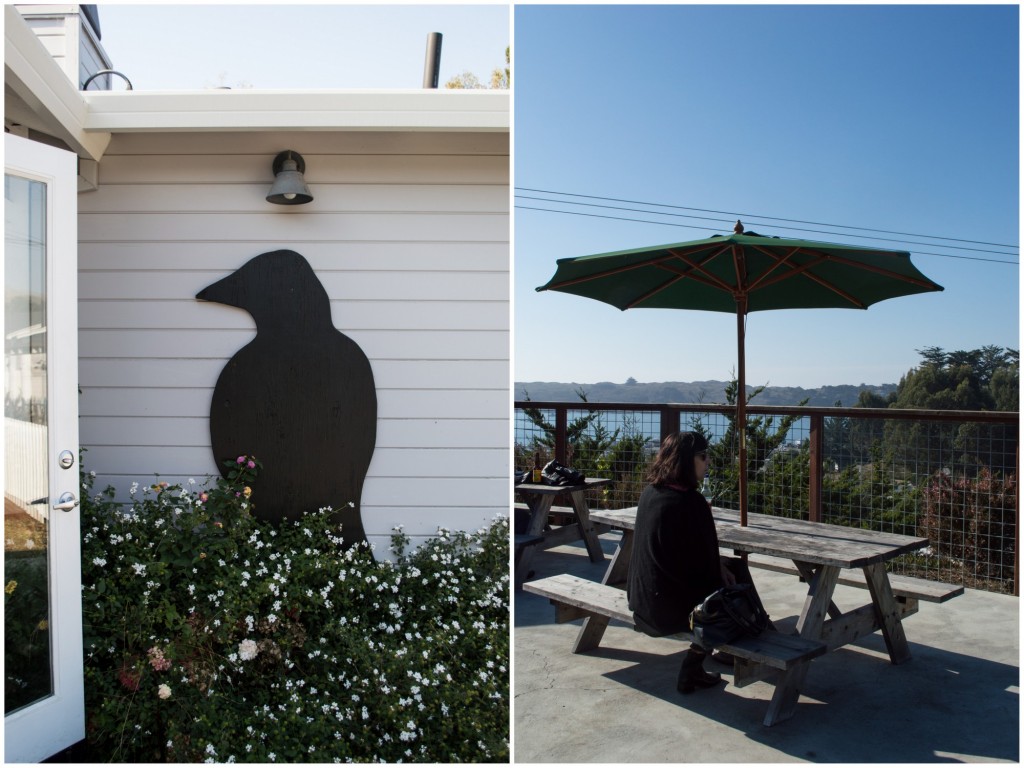 Beaches near Bodega Bay
Any trip to Bodega Bay should include a drive north of town along Highway 1. Not only are the views from the car beautiful as the highway curves along the coast's inlets, but there are many beaches to stop at along the way.
We decided on Portuguese Beach, one of the most beautiful beaches in that stretch. It's a long sandy beach with colorful high bluffs and a couple of large rocks.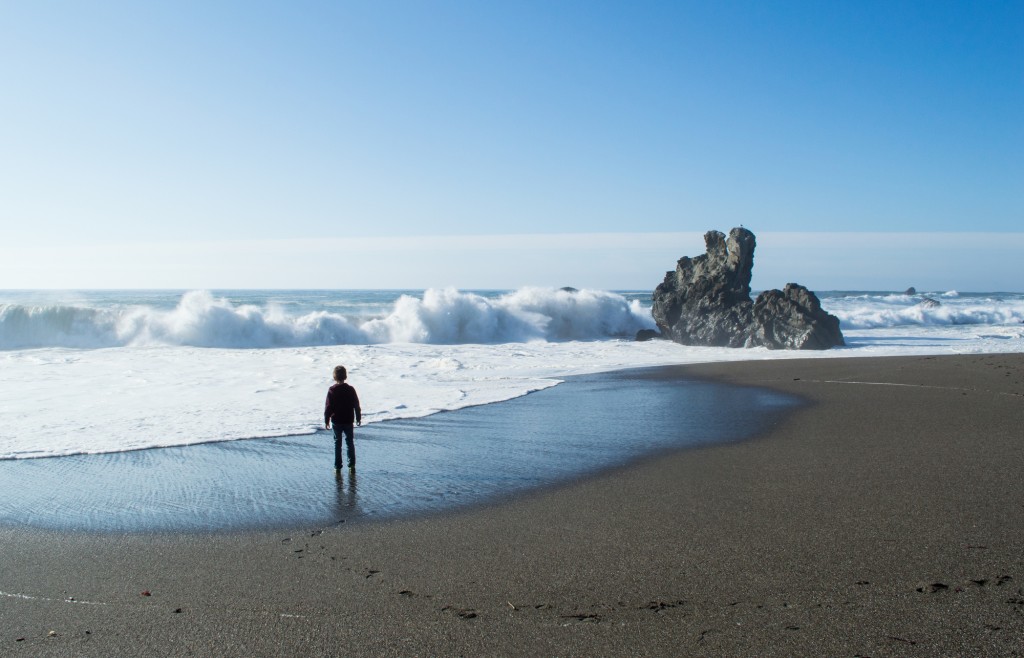 But it's also considered one of the most dangerous beaches in Northern California. The heavy undertow, strong waves, and deep dropoff mean that everyone should be careful when close to the waves, and no one should swim here (it's too cold anyway).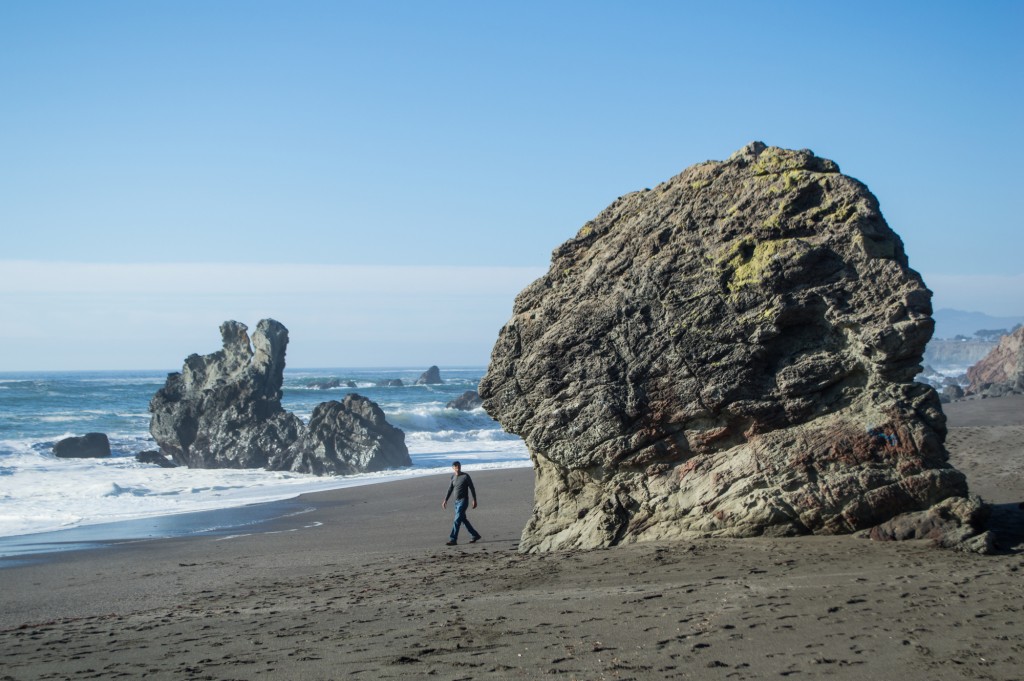 My mom and her husband joined us for our weekend trip and came along for our day trip to Bodega Bay.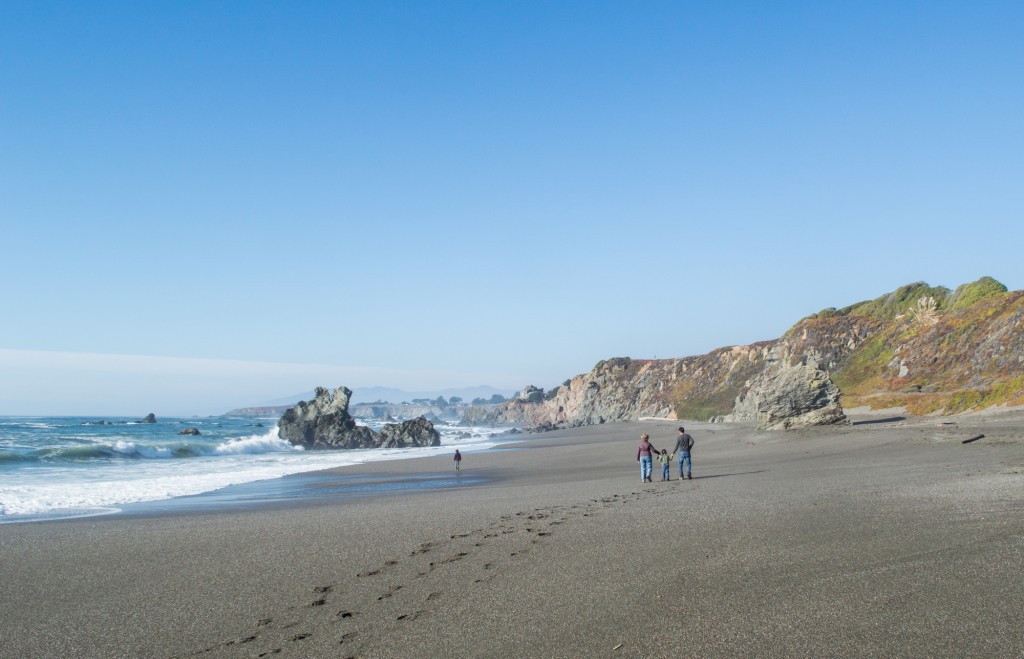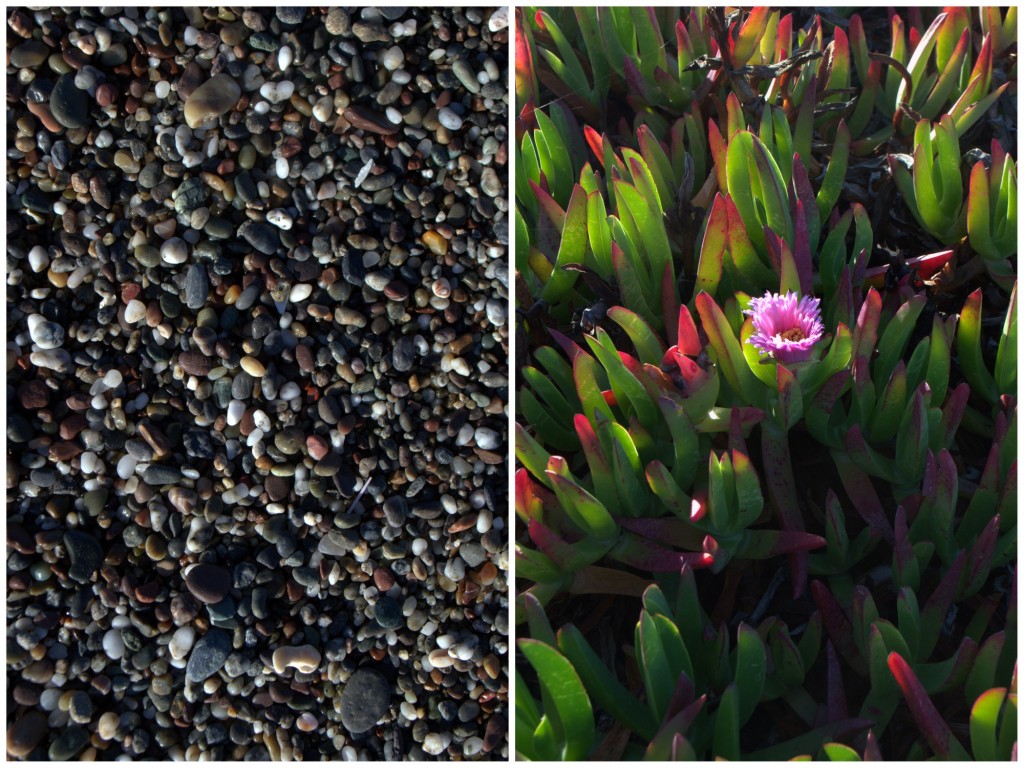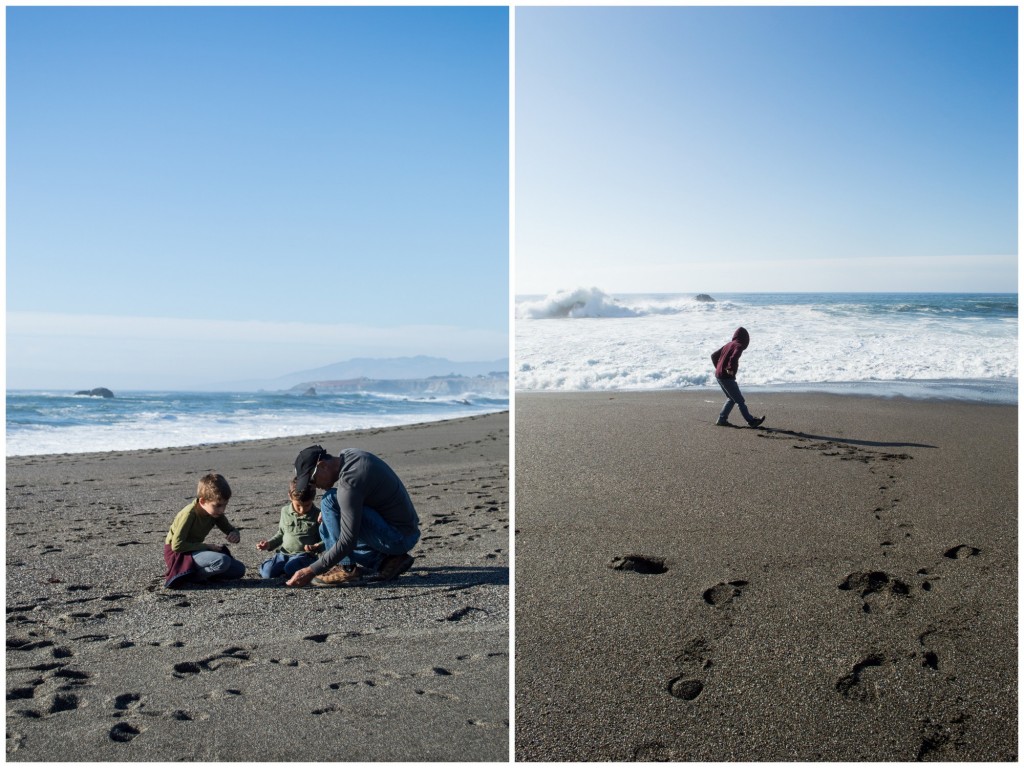 I love the Sonoma Coast so much and am really looking forward to going back and exploring more of the Bodega Bay area and farther north. Any recommendations? And where do you love to travel to in the fall?