Point Reyes National Seashore is a place that still brings out awe in residents of Northern California. We recognize that it's a special place, one with the perfect combination of dramatic natural beauty and access to animals that people rarely see in the wild. The peninsula, which juts out 10 miles into the Pacific Ocean, is home to 38 endangered species and provides an important safe haven for plants and animals.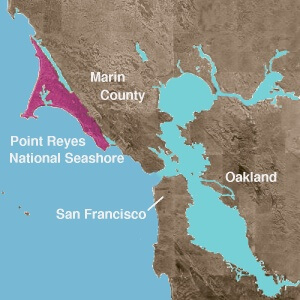 Cows grazing on the hills above crashing waves, the largest variety of birds in any U.S. national park, and even herds of elk are the most common sights, but in the winter and spring, Point Reyes is also refuge for elephant seals. Elephant seals were hunted to near extinction, but, after 150 years, they began returning to Point Reyes, and now the population of the colony here grows about 16% a year. Almost 2000 seals come here twice a year after completing the longest migration of any marine mammal (12,000-14,000 miles!). The highlight for visitors is seeing parents and their pups on the beaches in the winter. You can learn more about this interesting species here.
Point Reyes is also an excellent location for seeing the annual whale migrations. The tip of Point Reyes, where the lighthouse is located, is the place to see migrating whales from January to April, especially in mid-January and from mid-March through late April, when mothers and calves can be seen close to shore. We were there during peak whale watching time, but the weather was so lovely and the line for the shuttle bus to the whale watching area was so long that we opted for an afternoon on Drake's Beach. We'll have to come back for whale watching…
Besides Drake's Beach, we visited Bear Valley Visitors Center, walked the Earthquake Trail (the park is bordered by the San Andreas Fault), and spent time in the town of Point Reyes Station. We ate a Cafe Reyes and loved it.
This time in nature at Point Reyes National Seashore was a perfect way to spend the day, and I recommend that everyone who visits the Bay Area stop here, especially in the months from January to April.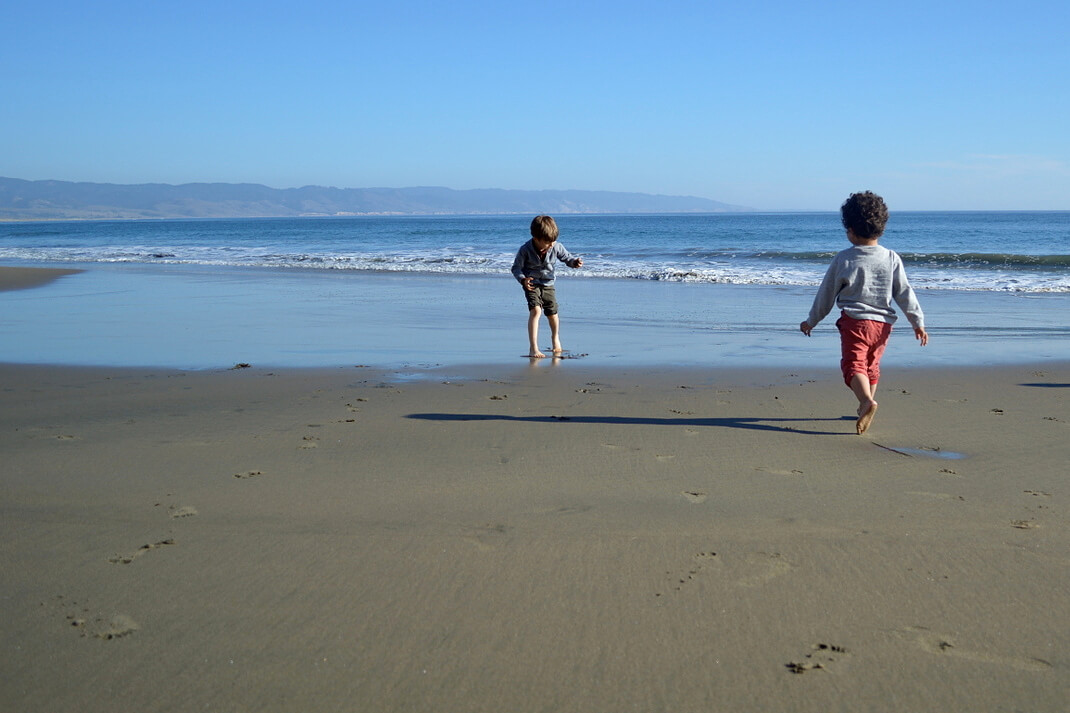 More information on the park's wildlife, history, and visiting options can be found at the National Park Service website, which calls Point Reyes "a natural sanctuary, a human haven."
 You might enjoy these related posts:
The Unforgettable Beauty of Point Reyes
An Outdoorsy Winter Vacation in California