This post is sponsored by Zappos.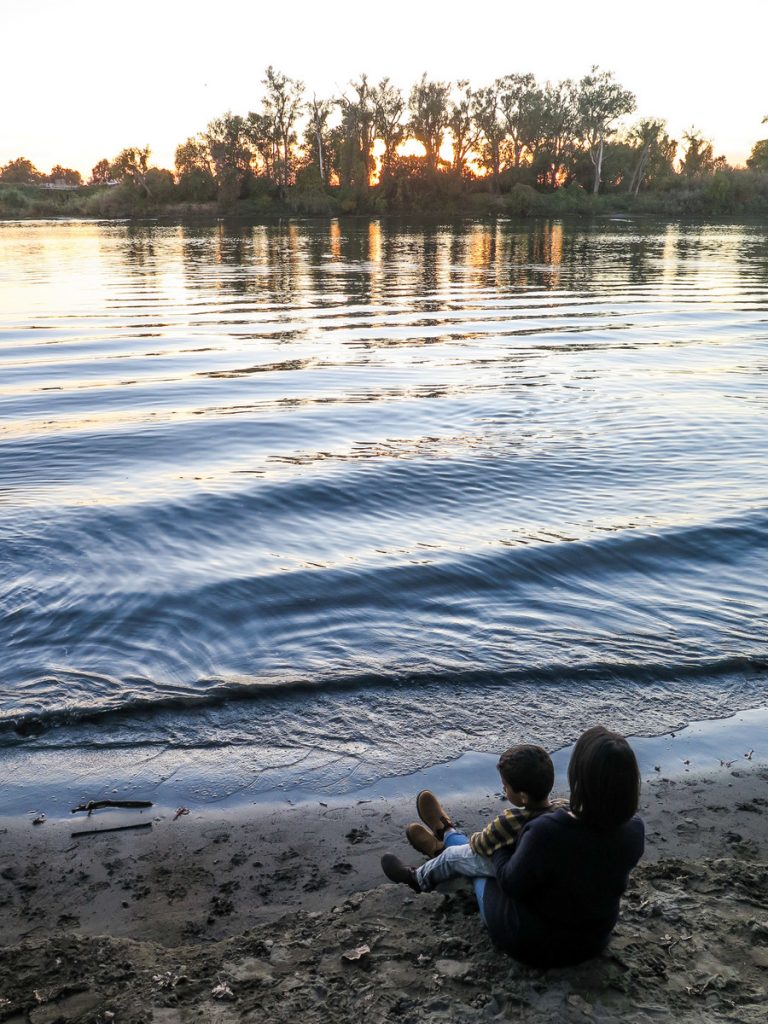 Last year on a very wet weekend in Tahoe, I had that problem that I'm sure you've had too. I didn't know what shoes to wear. Snow boots? Too warm. Rain boots? Too clunky. My beloved desert boots? Not waterproof. Later that day I met a woman walking without a care in the world in cute red boots. The pull tabs told me she was wearing Blundstones, a brand I'd heard of but had never tried.
Fast forward to our trip planning for Scotland last spring… I planned that we'd walk or hike every day in Scotland, but I knew that it could rain every one of those days, too. We also needed to pack light and wanted one multipurpose shoe: waterproof, comfortable, supportive enough for hiking, and cute enough to wear everywhere. I remembered those red boots I'd seen in Tahoe and ordered some Blundstones for me, Noah and Rodrigo.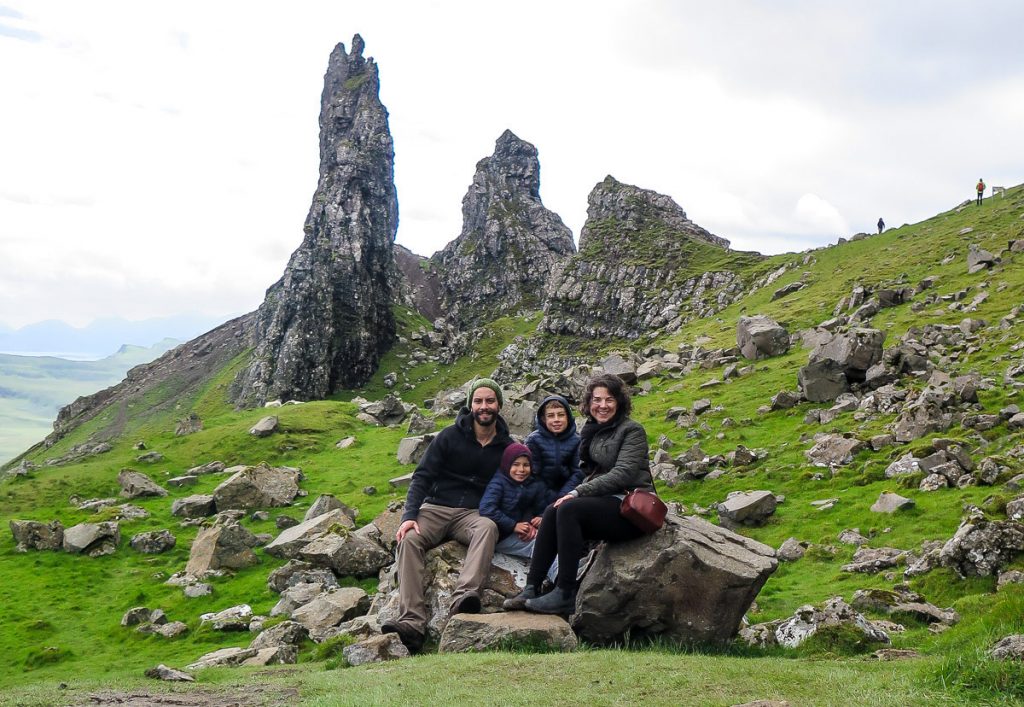 We wore those shoes every single day in Scotland. They took us on daily walks on dirt paths, past waterfalls and up muddy hills, but they got their biggest test when we hiked up to the Old Man of Storr just after it rained. Blundstones are Australian work boots, meant to withstand lots of wear and tear while also looking great. They've been around since 1870 and are known for quality, long-lasting shoes.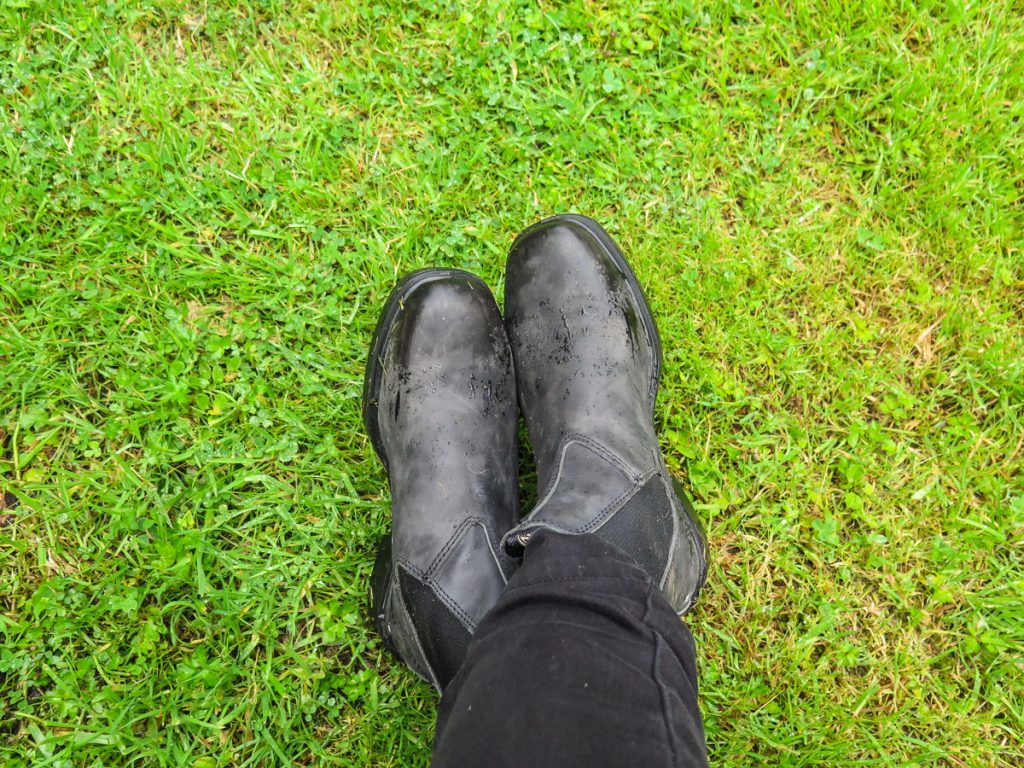 One funny thing was that people in Scotland commented on our boots — "Oh, good thing you've got your Blunnies!" Since then, Rodrigo has become a Blundstone aficianado of sorts and has a pair of dress boots that he wears to work almost daily. So I was excited to have the chance to take some new Blunnies for a test drive this fall. Fortunately, thanks to the selection and fast shipping from Zappos, we didn't have to wait long.
Fall is definitely my favorite time of year, but with work and school schedules, it can be hard to get out and enjoy the change of seasons (maybe you can relate?). Lately, though, I've been making time for some quick outdoor adventures. They may not be the big hikes that we love to take while traveling, but just getting out in nature a few times a week is so good for the soul.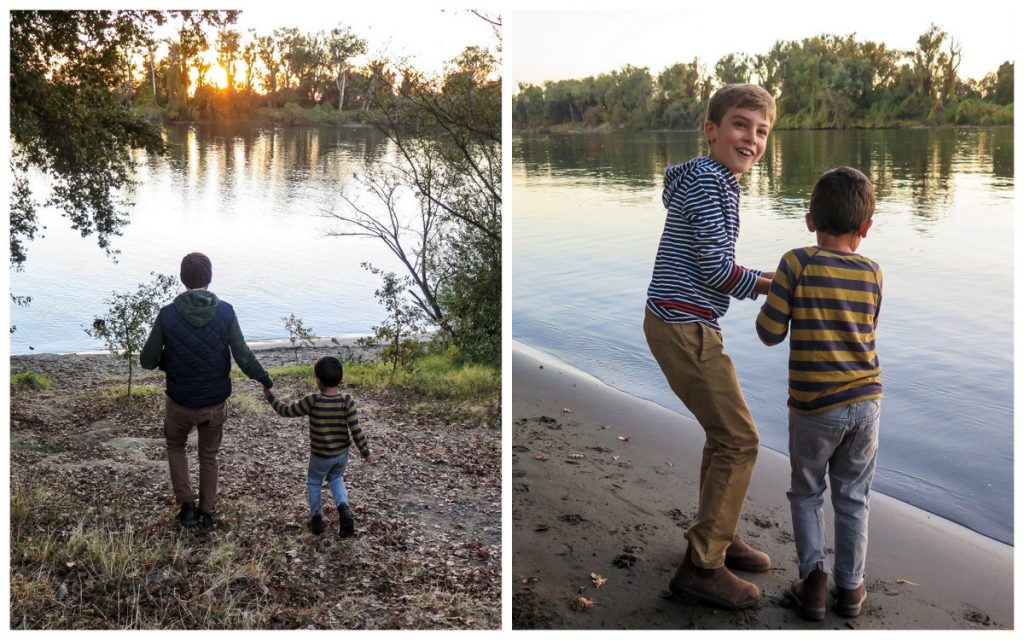 We live right by the Sacramento River. It's been one of my favorite places to go for years — it's quiet, there are lots of birds chirping, and the late afternoon light on the water is soothing. We headed there a couple of afternoons recently, and I was reminded yet again of the importance for kids of being outdoors.
Instead of heading home after school, where they might relax in front of a screen, they ran up and down some little trails, drew pictures in the sand and threw rocks in the water (what is it about kids and rocks?!). We all watched the sunset before heading home. And because they had on their Blundstones, I didn't need to worry about their feet getting wet or dirty.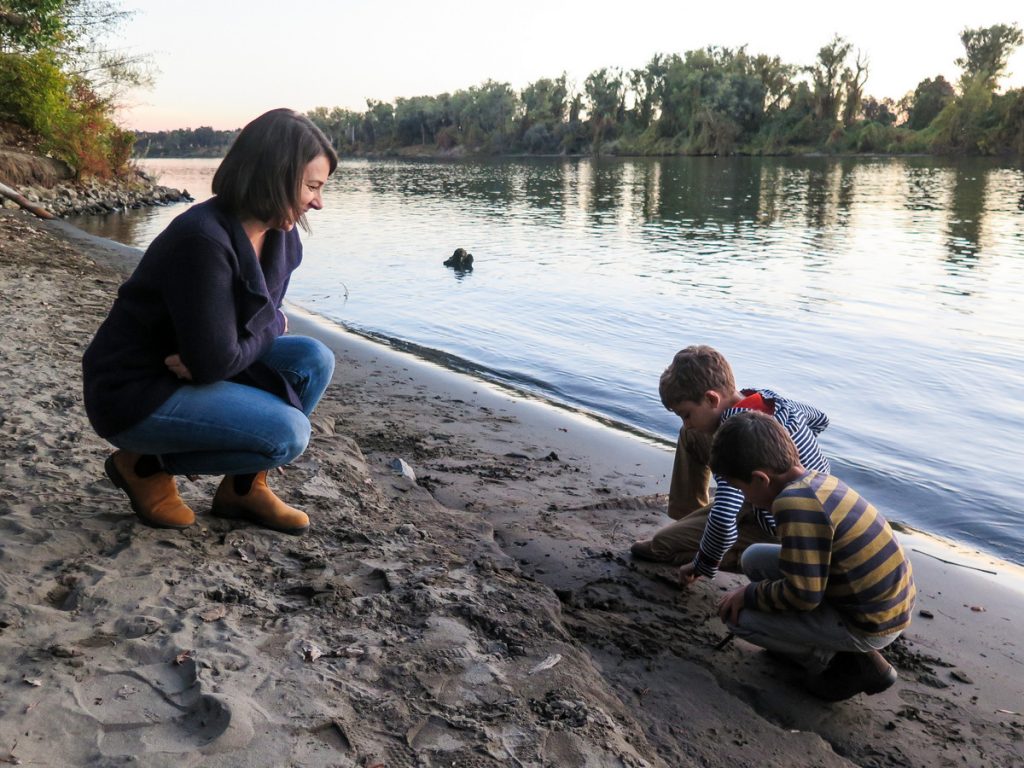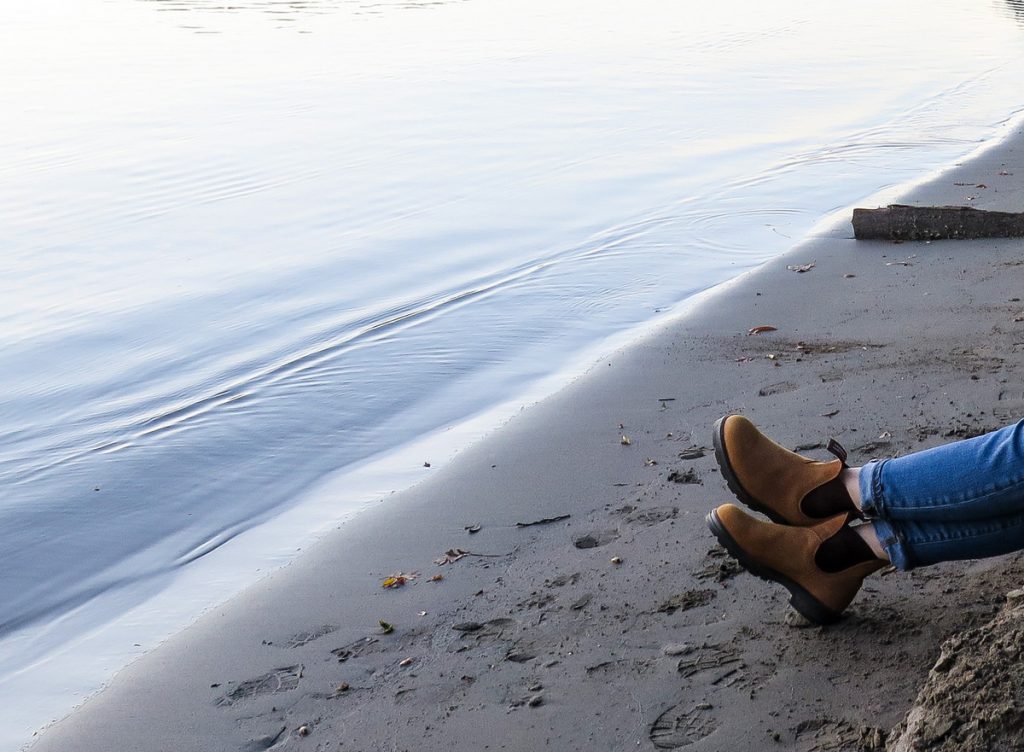 (Note the sweet hand on the back…)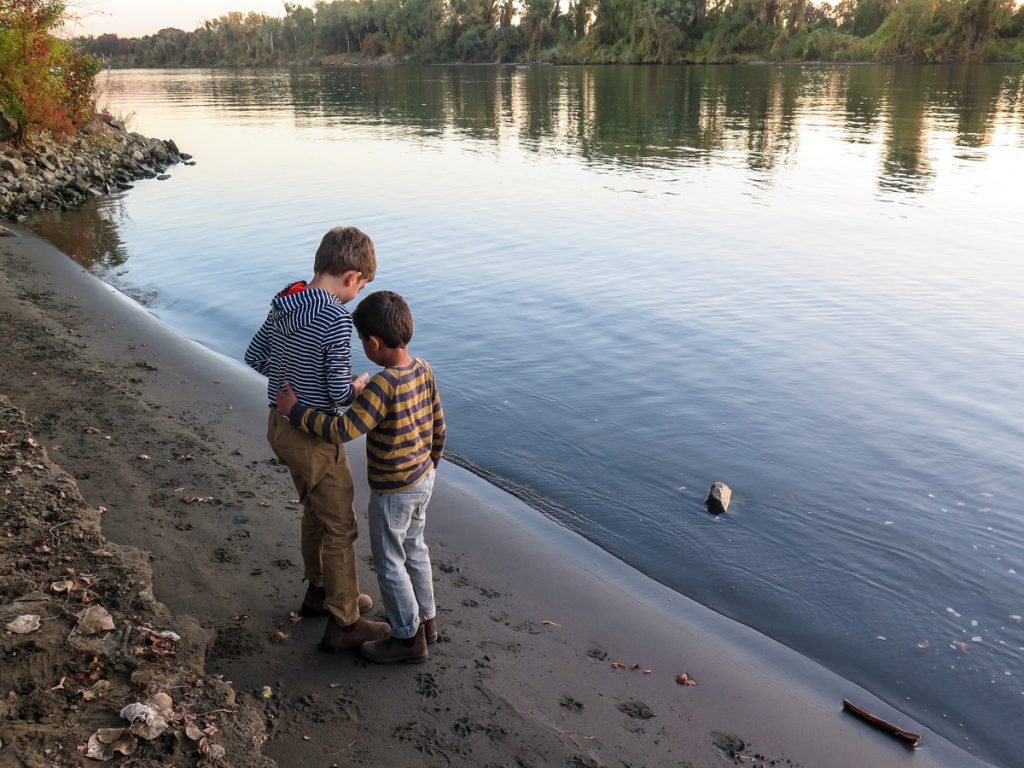 Another tip for squeezing in outdoor time is to pack a little snack and drink for the kids and head straight to a park after school. On a recent afternoon, it was raining on my way home from work, but instead of picking up the boys and going straight home, I stopped at home to grab our Blundstones, some fruit and leftover Halloween candy, and the dog. By the time we got to the park, the rain had passed.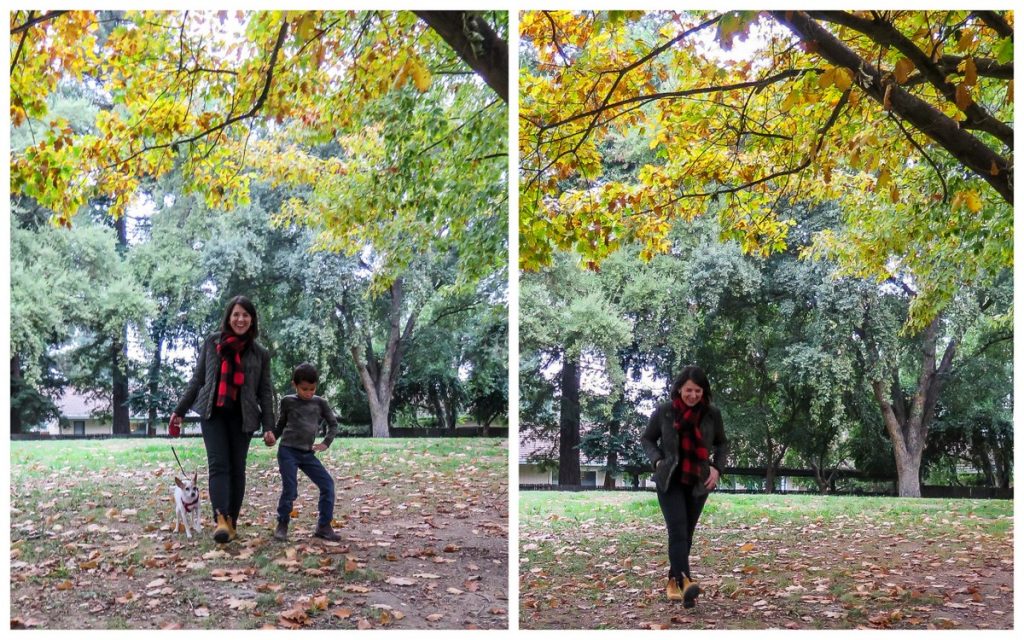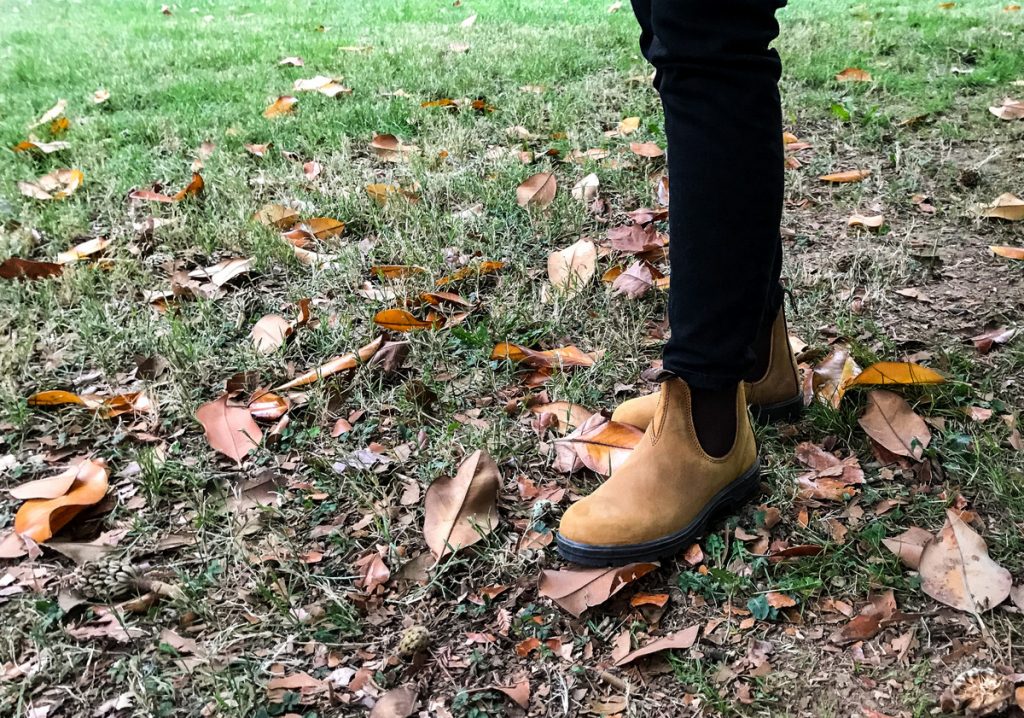 How have you been adding outdoor time into your schedule lately?
What we're wearing:
Blundstone BL561 in Crazy Horse size AU 4 (I wear 7 in U.S. sizes)
Blundstone Kids BL565 in Rustic Brown sizes AU 11 and AU Big Kid 2 (my kids wear sizes 13.5 and 3 in U.S. sizes)
I also have Blundstone Chelsea boots in black, and Rodrigo has BL585 and BL1314 in rustic brown.
We have found that Blundstones make a good choice for school shoes for kids. They're durable and weather-resistant, so no matter what our kids are up to at school, these shoes can take it!
A note about fit: Blundstones are slip-on boots (parents know how nice that is!) and have pull tabs on the front and back to help with getting the boot on and off.
Blundstones should be a little loose. It took us a couple of tries to get the fit just right, but once we did, we were able to wear them all day with no issues.
The insole comes out in case you want to add your own insoles for additional arch support.
Zappos makes it easy to find the shoe you're looking for online. Easy, free returns and a 365-day return policy means buying shoes online risk-free. Their fantastic customer service can help you find the right shoe and get a return processed quickly. And best of all, they always offer free shipping.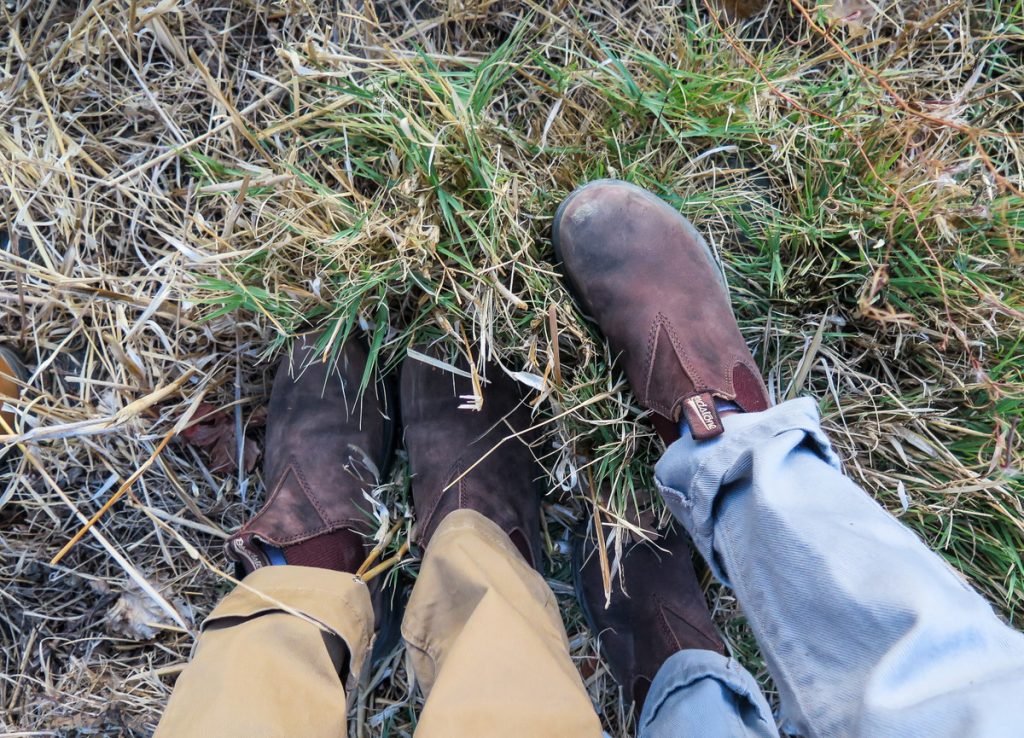 Pin it for later: