…a.k.a. "reasons to get inspired to visit São Paulo" because this is one cool city! If you are looking for things to do in São Paulo, this list is a great place to start. And this guide to cheap eats in Brazil and this Pinterest board of places in São Paulo will also help.
Plus some of the best Brazil guidebooks: (click the image for a link to the book)
Looking for a place to stay? Try Booking.com for the best hotel deals:

I started to travel to São Paulo in 2000, to visit my then-boyfriend, a São Paulo native who had returned to Brazil after living in the U.S. for one year. That guy later became my husband, and the last 17 years have included annual visits to Brazil to spend time with his family. With locals showing me around, I have an "insider's view" of sorts, but this post has been updated with the help of my friend Rodrigo of Checklist Tours.
Despite all these visits, I haven't even scratched the surface of things to do in São Paulo, especially when it comes to the city's amazing nightlife (hey, I have two kids!). Besides some serious nightlife, the city is also known for food, markets, architecture, and museums, all of which you will find in the tips below.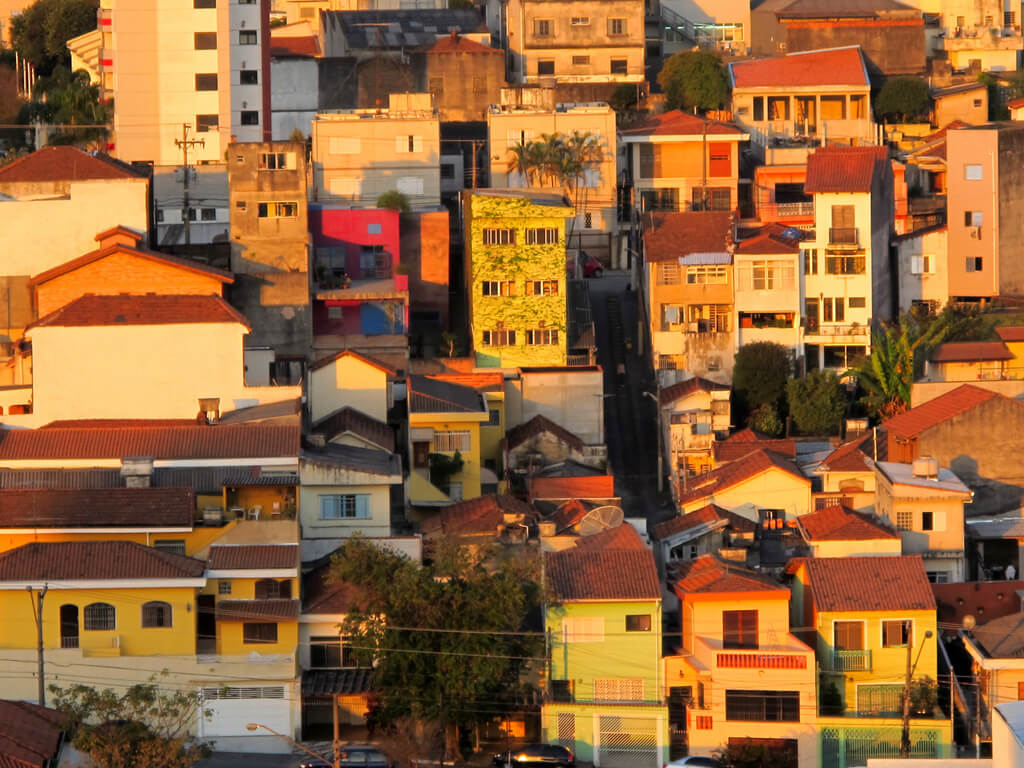 For the average visitor, it can be hard to know what to do in São Paulo. It's not the most tourist-friendly city because it's spread out, parts of it are unsafe, and it doesn't have one central location where all the action can be found (unlike the beaches of Rio, for example). However, the following list will give you some great ideas of what to do in São Paulo, especially if you're looking for affordable activities.
Culture, Architecture, Museums, and More
1.  Samba Saturday
This is a must! Live Samba music is played in many of the city's bars on Saturdays. Eating lunch, having drinks, and dancing to live Samba is a way for Paulistanos to relax after a busy workweek. The best place to experience live Samba and traditional Saturday food (feijoada) is Bar Samba in Vila Madalena.
It opens around 1:00-1:30 p.m. and stays open until late at night, but get there early to get a table and eat their excellent feijoada (the traditional Brazilian feast of beans, rice, dried meat, kale, farofa, and oranges). The interior is an old house that was converted and decorated with colorful painting on the walls. The crowd is fun, but remember: don't bring your inhibitions. Instead, talk to people, try the various caipirinhas, and dance!
Two other options in Vila Madalena for an evening night out are Pau Brasil and Ó do Borogodó.
2. MASP (Museu de Arte de São Paulo)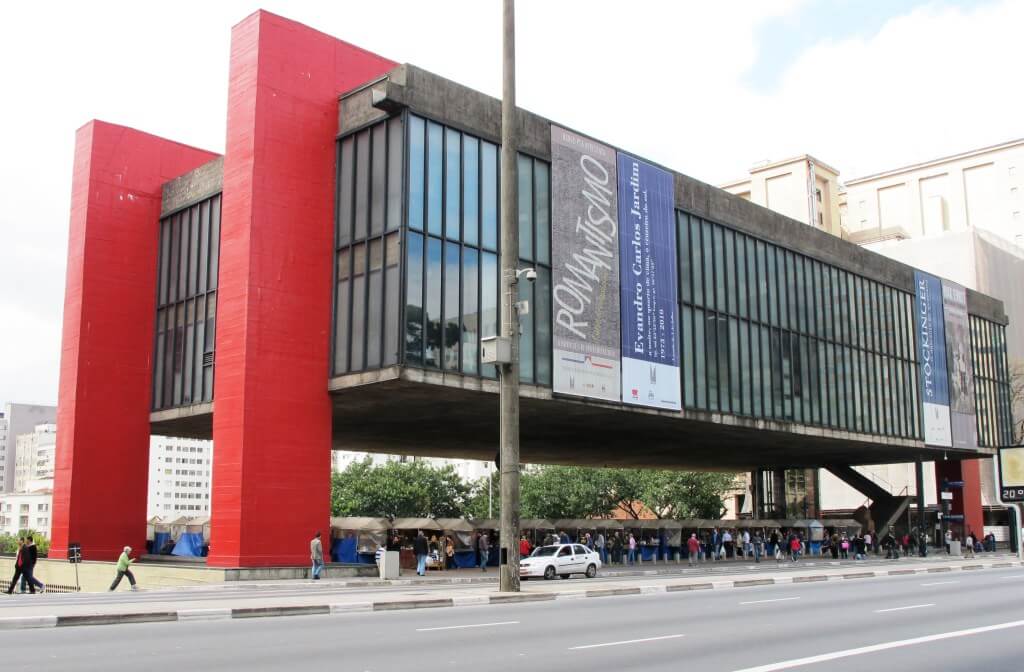 São Paulo has many great museums, but MASP is the city's best art museum. It holds the finest collection of Western art in Latin America and hosts fantastic temporary exhibitions.  Tuesdays and Thursday evenings after 5 p.m. are free to the public, but coming here on a Sunday is fun, as you can see in #3 below:
3. Antiques + Handicrafts + Street food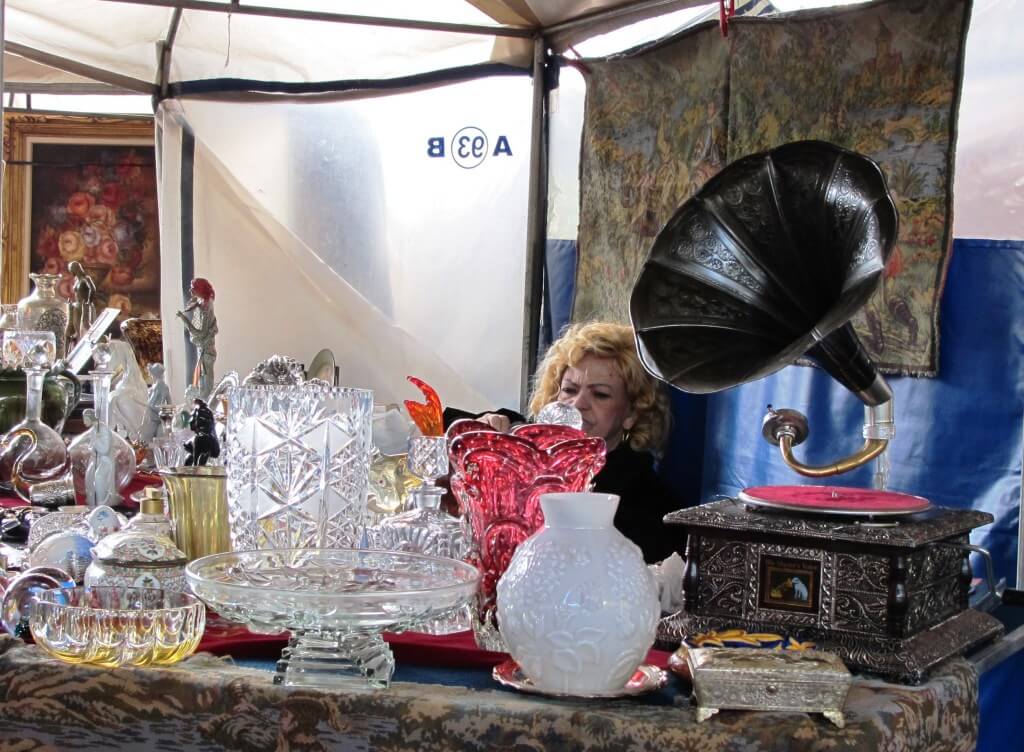 On Sundays, the area around MASP on Avenida Paulista hosts two great outdoor markets. The space under the museum becomes a huge antiques market, and the space across the street is a handicrafts market where great street food is sold. If you're in the Bixiga neighborhood, try the antiques market at Praça Don Orione on Sundays.
4.  Experience the city's nicest architecture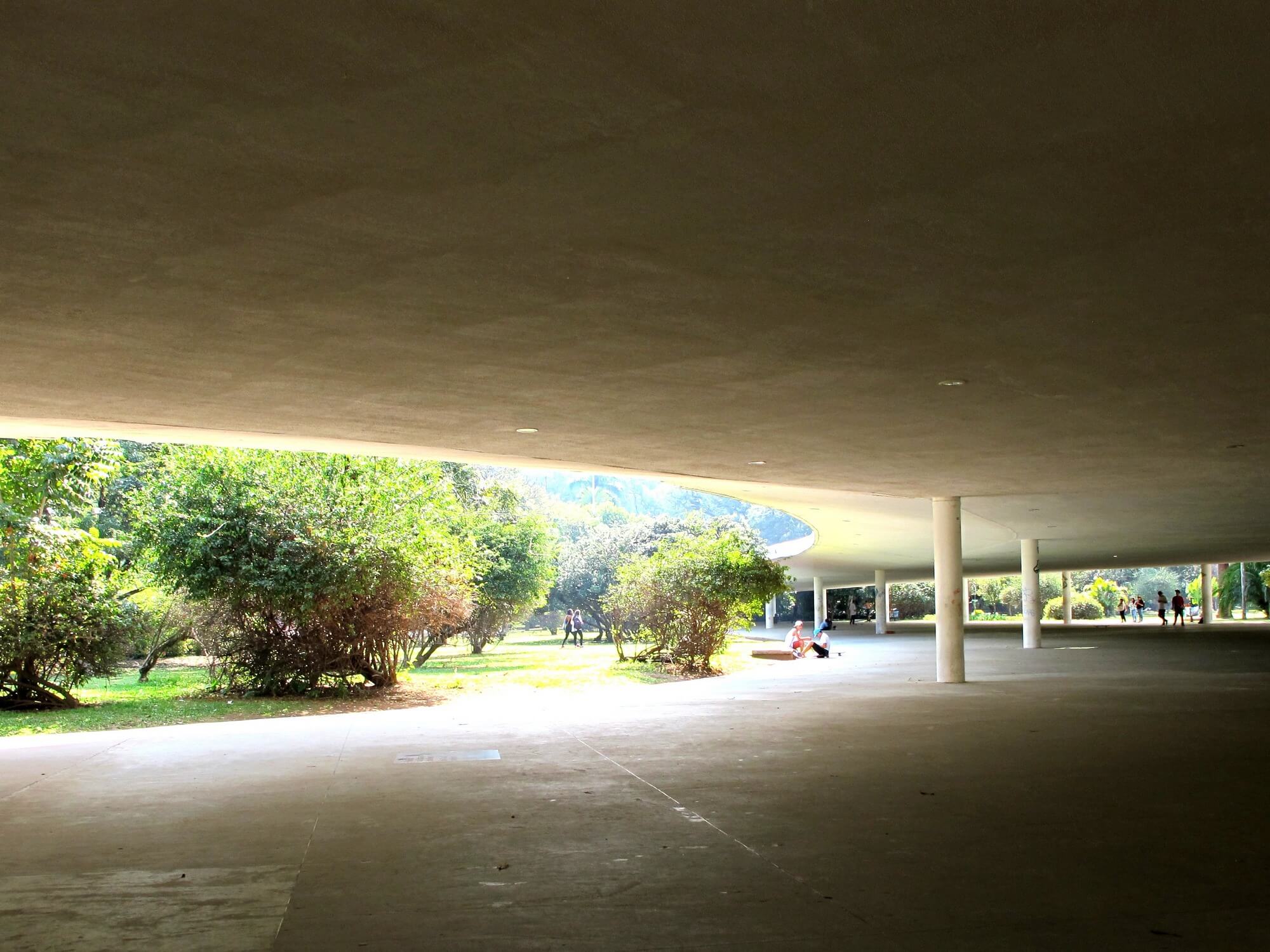 One of the 20th century's greatest architects, Oscar Niemeyer, was Brazilian, and there are several places where you can see his work in São Paulo. The most striking features of his work are curving lines (which he likened to a woman's body) and creating the effect of defying gravity. These interesting buildings are a nice break from the seemingly endless white apartment towers so typical of São Paulo. Specific places to see his work follow (see #5, 6, 7, 16 below), but besides modern architecture, the city has some nice, if run down, examples of colonial and historic architecture.
5.  Parque Ibirapuera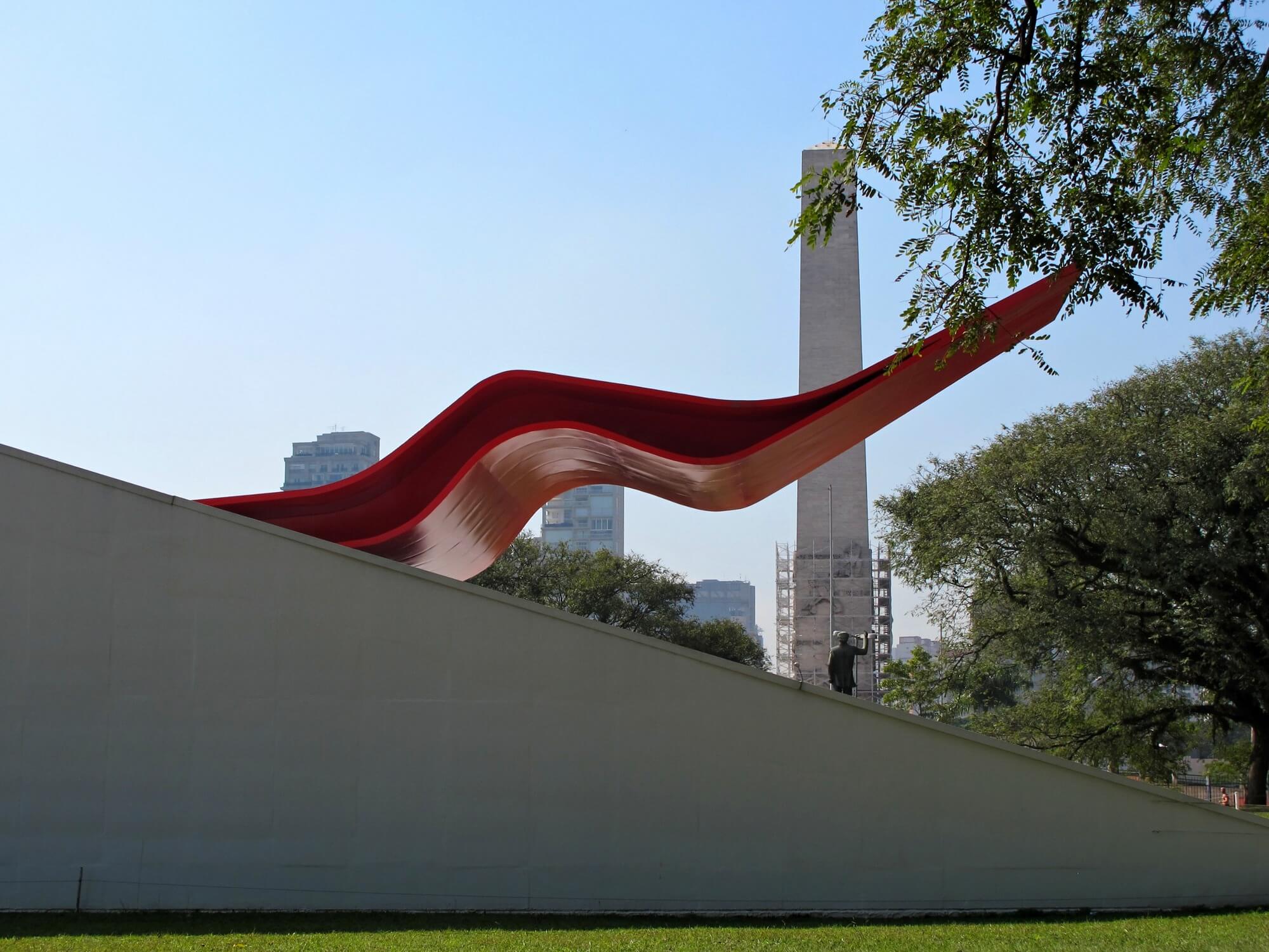 Parque Ibirapuera is the city's largest green space and one of the largest city parks in Latin America. There is plenty to do here…paths to walk or bike or people watch, museums, Niemeyer architecture, a lake, and more.
6.  Museu Afro-Brasil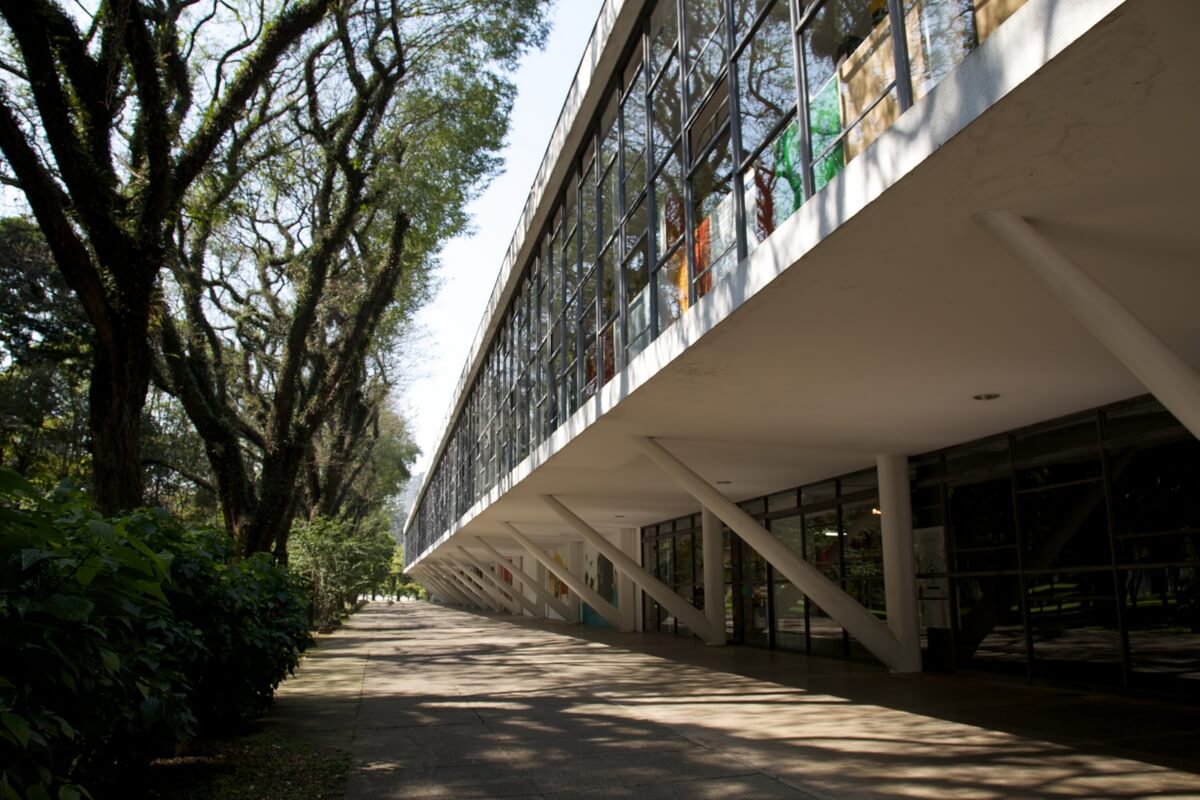 This is one of the nicest museums in the city, which is saying a lot because São Paulo has several excellent museums. It is housed in another Niemeyer designed building. When I was there, the information was only in Portuguese, but even if that's still the case, the exhibits of the history of African culture in Brazil are fascinating.
7. Latin America Memorial
The Memorial da América Latina is a complex of buildings designed by Niemeyer to honor the struggles of the Latin American people and provide a place where celebrations or public events can take place. The buildings include a library, research center, displays of art including Latin American folk art, and the Brazilian Center for Latin American Studies. It makes a nice place to walk around and notice the interesting features of the architecture, but be sure to go inside the buildings if possible.
8.  Pinacoteca do Estado
Another lovely museum in São Paulo, the Pinacoteca houses a huge collection of Brazilian art that serves as a visual story of the country's history and cultural evolution, as well as a nice collection of 19th century French sculpture. The museum has a beautiful café downstairs and is connected to Parque da Luz, a public park that includes outdoor sculptures and a European-style garden area (that are shared with some unusual characters).
9. Soccer Museum
The Museu de Futebol is located in Estadio Pacaembu, one of the city's largest soccer stadiums. If you love soccer, you will enjoy the vintage soccer displays, interactive exhibits, and celebrations of World Cup history and Brazilian soccer stars. As you exit, there is a nice gift shop and a café with live music on most weekends. Admission is about $3 and the museum is open Tues.-Sun.
10.  Benedito Calixto all-day market on Saturdays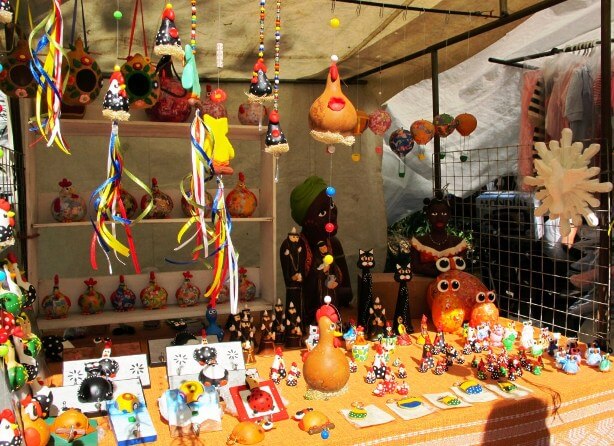 Besides Samba Saturday (see #1 above), this is my favorite thing to do on Saturdays in São Paulo. The Calixto outdoor market goes all day on Saturdays, with antiques and handicrafts vendors starting in the morning and live music and dancing starting around noon in the market's central food court. The live music is chorinho, a very Brazilian style of music that is samba-influenced, and many people go to the market just for this.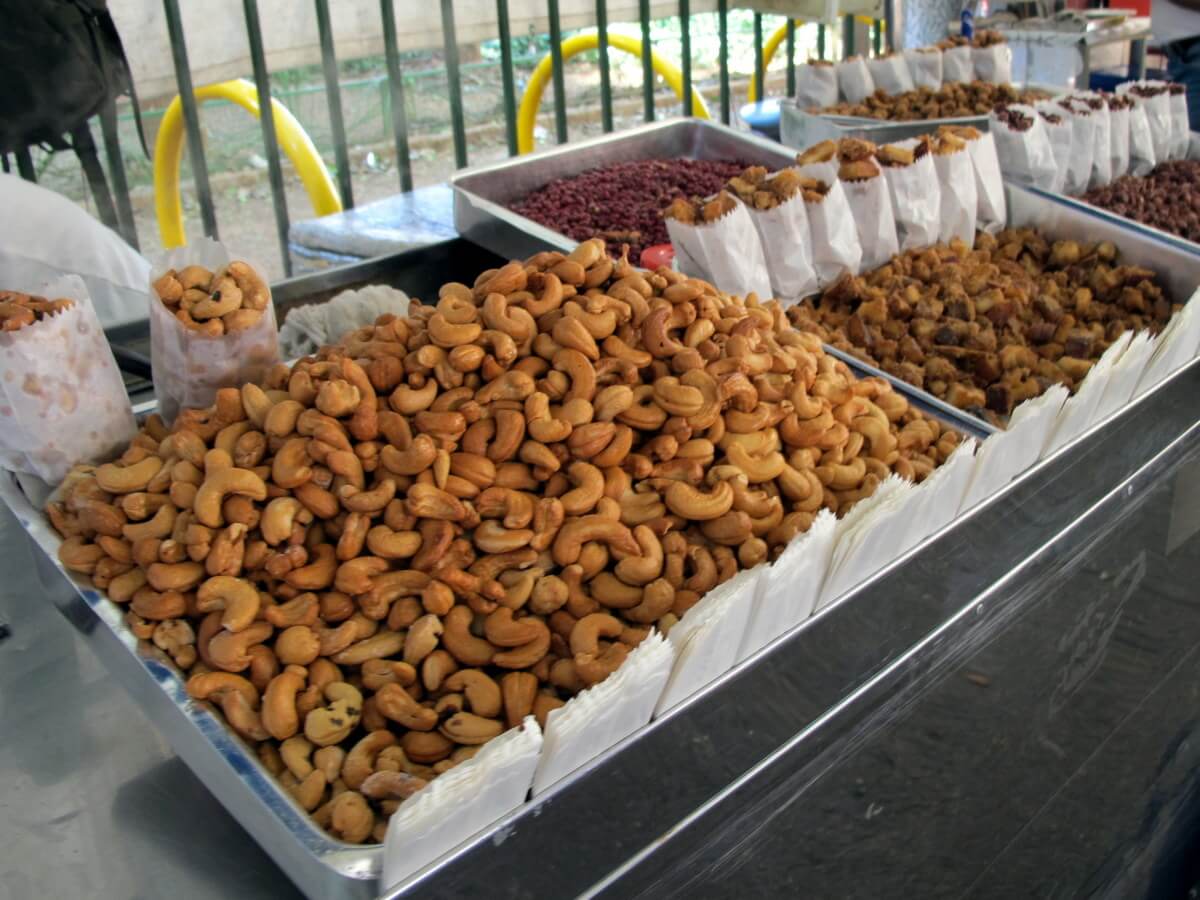 The food court sells dried fruits, nuts, coconut water, acarajé and other traditional food from Northeastern Brazil, traditional Brazilian sweets, and healthier versions of esfihas and other traditional Brazilian snacks, including a whole-wheat esfiha stuffed with escarole and tofu.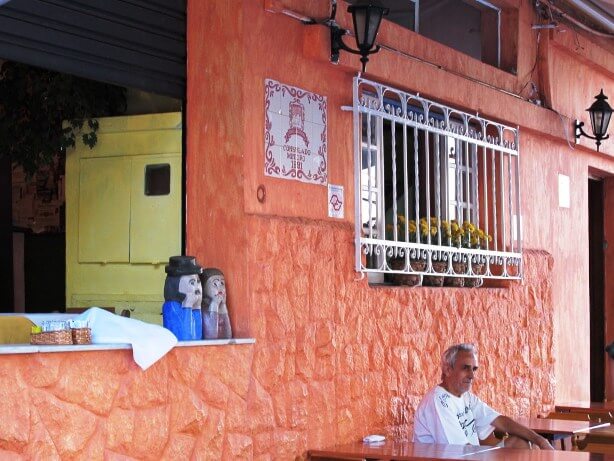 The area around the Calixto market is fun to explore. The streets that immediately surround the market have quirky shops and small restaurants, and the nearby street Teodoro Sampaio is full of shops selling traditional Brazilian instruments (fantastic!).
11.  Street art
São Paulo is considered one of the best cities in the world for the development of creativity in street art. There are many fantastic examples of street art in Sao Paulo, especially in the city center, but for some of the best, visit the area of Vila Madalena (see #19). Head for Beco do Batman (Batman's Alley, above), off Rua Harmonia just before Rua Luis Murat.
12. Museu Paulista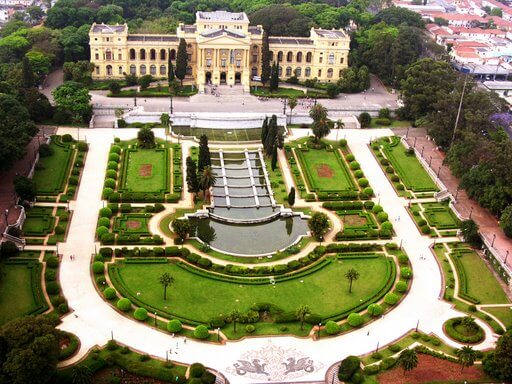 Museu Paulista, also known as Museu do Ipiranga, was built in 1895 to preserve 400 years of Brazilian history and houses old maps, photographs, paintings, and furniture. It is located inside an impressive Neo-Classical palace with European-style gardens. Unfortunately, the museum is located far away from the city center, in the Ipiranga neighborhood, and is closed for renovations, but you can still walk around the outside while visiting the gardens.
13. Butantan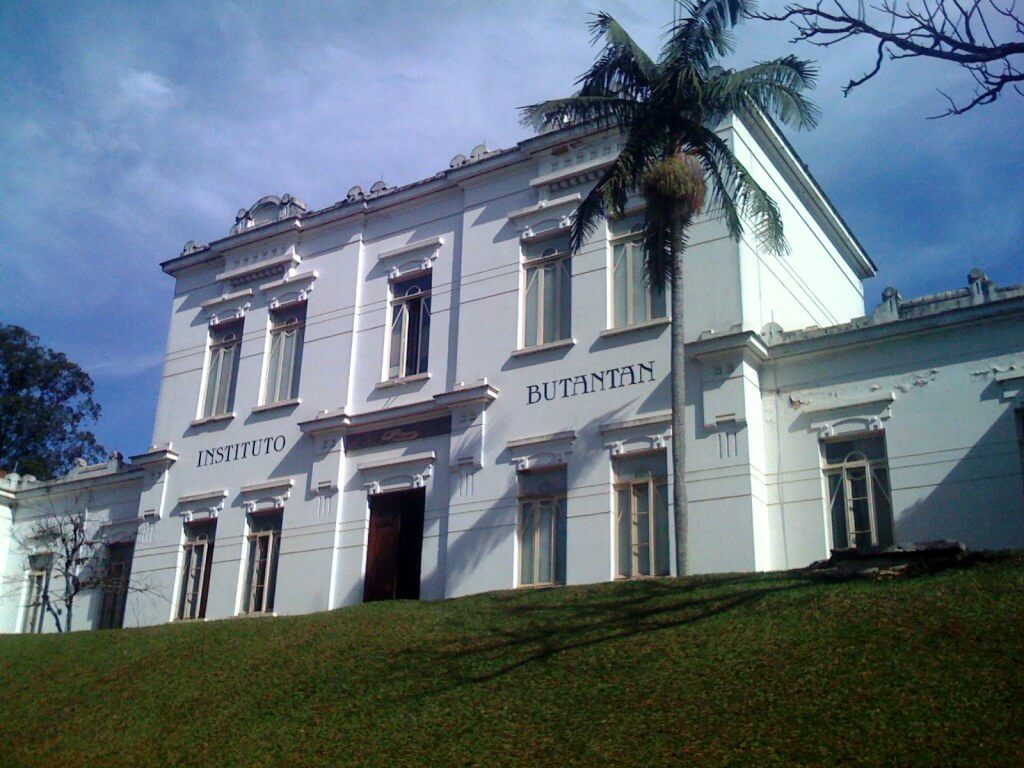 One of the largest biomedical research facilities in the world, Instituto Butantan was founded in 1901. It is open to the public and provides a nice place to walk, see snakes in the serpentarium, and learn about the development of vaccines and anti-venom.
(Downtown)
14. Municipal Market
The huge municipal market in downtown São Paulo is not to be missed, partly because it is housed inside a lovely neo-classical building with stained glass windows, but also because of the array of food sold there. In the area around the market, be safe–don't bring valuables with you, and keep a close eye on your belongings. It is not far from #15 and #16 below, and the nearby streets are run down but include many of the city's grand old buildings. For more, see this Sao Paulo market video.
15. Praça da Republica Market on Sundays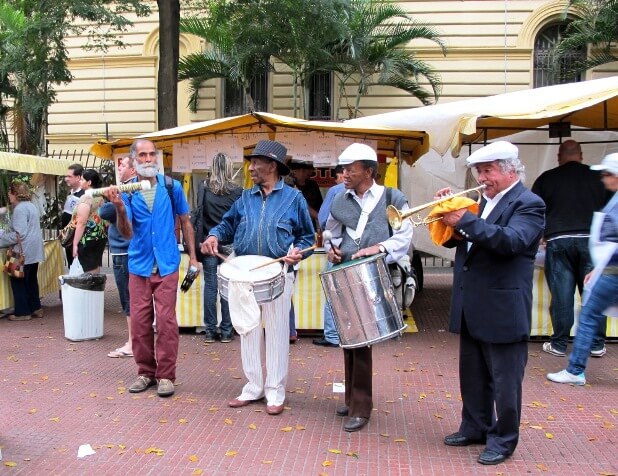 One of the largest outdoor markets in São Paulo, this one is full of artisans and a nice selection of food vendors selling freshly made treats from Northeastern Brazil. There are small tables where you can sit with your snack and drink and enjoy live music. The market takes place in the square surrounding one of the city's beautiful old buildings. If you come by subway, get off at the Republica station.
16.  Copan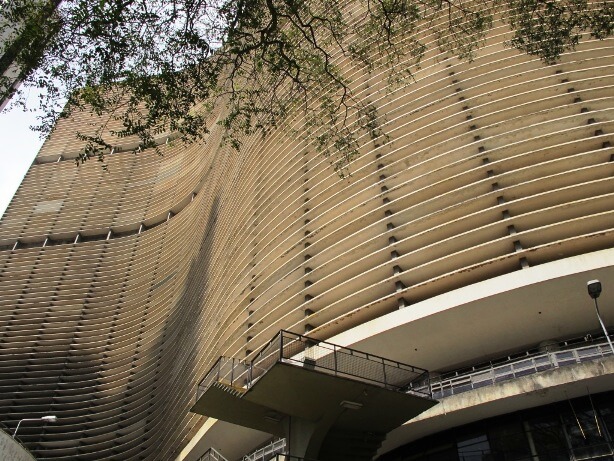 Another of Niemeyer's famous designs, Copan is a well-known image of São Paulo because of the tall building's characteristic curve. It is actually an apartment building that was originally built to house people of all social classes–it contains both small studio apartments and large 25,000 square foot apartments.
Copan is worth a look from the outside, but an even better option is to visit the nearby Italy Building (Edifício Itália) and go to the top floor Terraço Itália restaurant for a panoramic view of the city, including Copan, especially at sunset. Access is free Monday-Friday 4:00-5:00 p.m., but you may have to pay a cover charge and buy a drink if you go at other times. My husband's father was the manager of this restaurant, so I have heard many stories about it.
Cool Neighborhoods & Streets
17. Avenida Paulista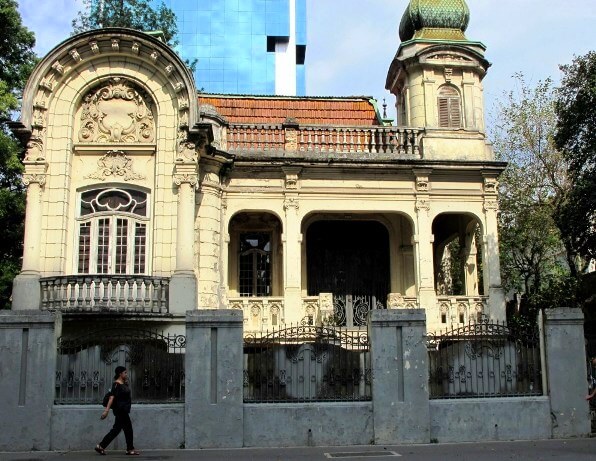 Avenida Paulista is the city's grandest boulevard, filled with a fun mix of historic and modern buildings and plenty of shopping, nightlife, museums, and a native forest in Parque Trianon (across from MASP, #2 above). The world's largest gay pride parade takes place here in May/June. It's also supposedly the most expensive real estate in Latin America. The whole avenue runs along a subway line and is therefore easily reached by public transport.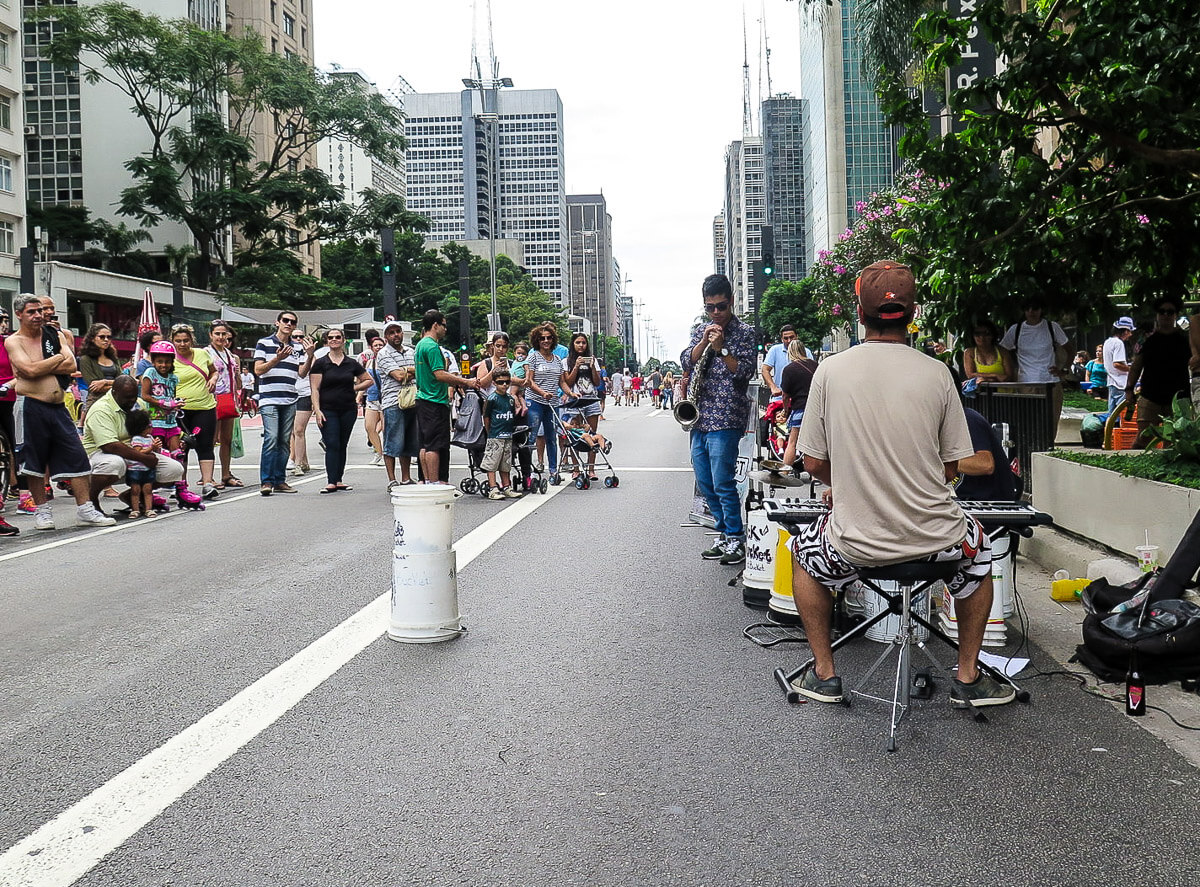 The Ciclofaixas de Lazer, or "leisure cycle lanes," open on Sundays from 7 a.m. to 4 p.m. and include places to rent bikes (I've heard you get one hour for free). The day I was there, families gathered on Avenida Paulista and rode bikes and scooters or gathered around bands and street performers. These 141 km of car-free biking paths are on some of the city's best streets and connect to city parks, making this one of the best ways to get to know the city and to spend time outdoors with locals.
18.  Stay on Alameda Santos
Next to Avenida Paulista is Alameda Santos, a bit less busy but a central location for renting an apartment through Airbnb. Get $40 off your stay here!
19. Vila Madalena
Vila Madalena is an artsy neighborhood with nice art galleries, arts & crafts shops, and bookstores and with great nightlife in its restaurants, corner bars, and botecos (small bar/restaurants). Come here for samba, as mentioned in #1 above, or just mingle with locals enjoying live music and petiscos (tapas) at the botecos.
20. Bixiga
Brazil is home to the largest population of Italians outside of Italy, many of whom are centered in São Paulo because their ancestors came to work the coffee plantations of the interior of São Paulo state. If you are into food, don't miss the restaurants in this neighborhood.
21. Liberdade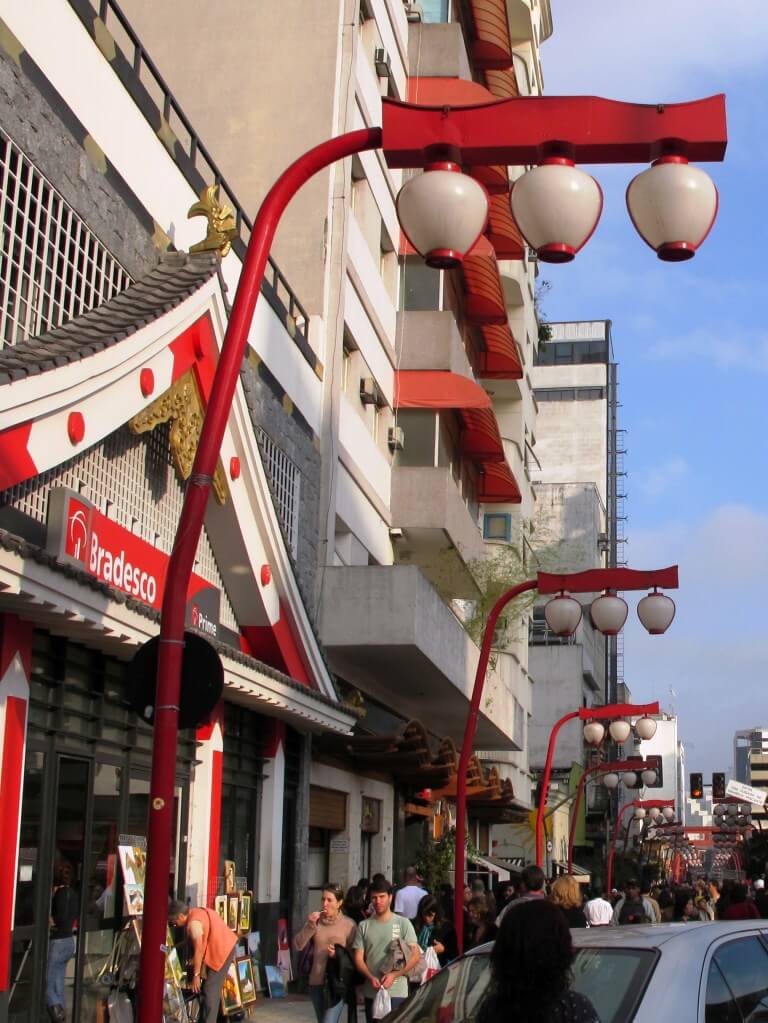 Brazil has the largest number of Japanese living outside Japan of any country in the world, and many of these Japanese Brazilians live in São Paulo. The Japanese neighborhood, called Liberdade, is a fun place to explore and see how the influence of Japan has influenced Brazilian life here and, of course, try some great food. On Sundays, an enormous market takes place in the public square of Liberdade, and thousands of people from around the city attend.
Food
22.  Vegetarian restaurants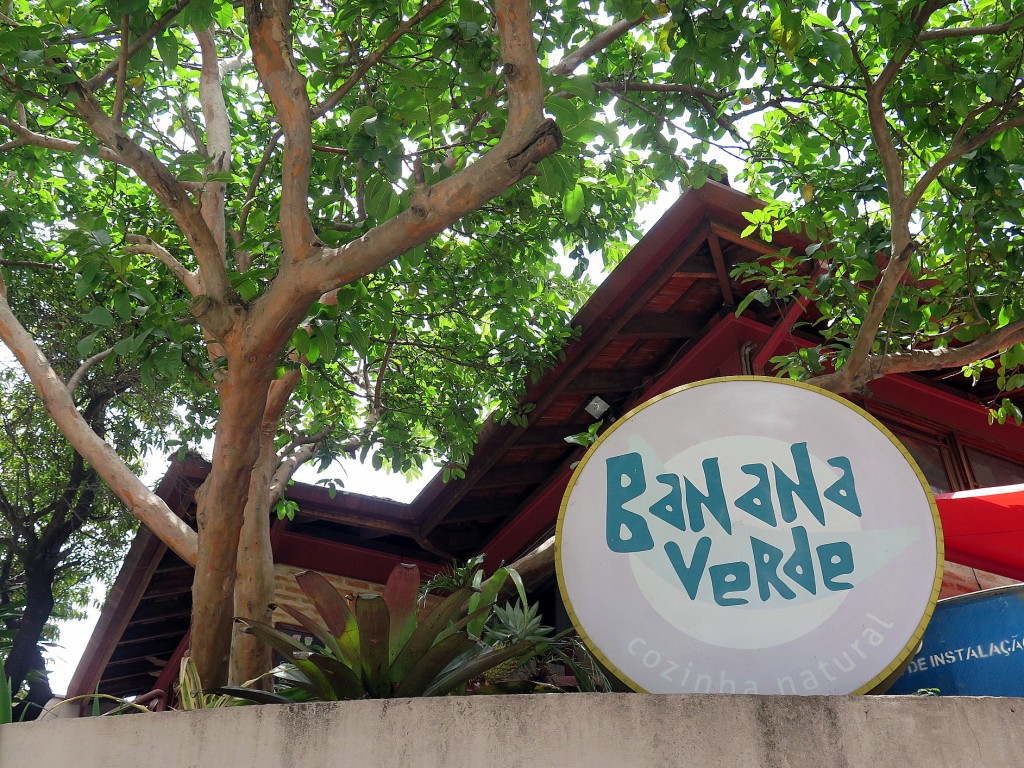 Brazil is more known for its beef and pork, but there are many good vegetarian restaurants in São Paulo. Many of them are buffet style and offer vegetarian and vegan dishes and natural juices. A small one that I like is Alcaparra, at Av. Pompéia, 2544, but Apfel in downtown, Banana Verde in Vila Madalena, and Asparagus off Avenida Paulista are also good.
23. Churrascaria

No visit to Brazil would be complete without eating at a good churrascaria. Expect lots and lots of food! The price of the meal includes all the food you can eat but not the drinks or desserts. The meal usually begins with various appetizers arriving at the table and continues with the salad/sushi/hot dish bar; soon after, Gaucho-dressed waiters, known as passadores, visit the table with various cuts of beef on huge skewers. You can point to the place where you want them to cut the meat or let them know that you do not want any. Chicken hearts, sausages, grilled pineapple, and grilled fish are usually served as well.
24.  Drink coffee
Though Starbucks has become trendy among the rich in São Paulo, Brazilian coffee is the real deal here. In fact, Brazil is the world's largest producer of coffee, and if you watch the locals, you will see that they drink plenty of it, too. Stop at a café or padaria and order a cafezinho (espresso), cafe com leite, or cafe pingado (hot milk with a shot of espresso added to it, slightly stronger than cafe com leite). I don't recommend ordering cappuccino because chocolate is added, unless you like coffee that tastes like chocolate.
25. Neighborhood markets
No matter where you are staying, ask where the nearest feira (outdoor market) is. Small neighborhood markets make a perfect place to not just buy fresh produce but also get an up-close view of the beautiful displays of fruits, veggies, eggs, and other products, usually arranged perfectly on tables covered in colorful striped tarps. I love the care that goes into these local pop-up markets. (Learn more about the fruit in Brazil.)
26. CEASA
CEASA (pronounced say-AH-zah) is the food market to visit in Brazil. It covers 7.5 million square feet and is one of the largest food markets in all of Latin America. You will see beautiful displays of every variety of fruit imaginable from Brazil and beyond. This is where my husband spent his Sunday mornings shopping with his mom. Open Wednesday, Saturday, and Sunday. CEASA is a bit out of the city center and is probably most easily reached by taxi.
CEASA also hosts the largest flower and plant market in Brazil on Tuesday and Friday mornings (it's finished by 10:30, so get here early) in the MLP Pavilion of CEASA.
27.  The best Brazilian snack: pastel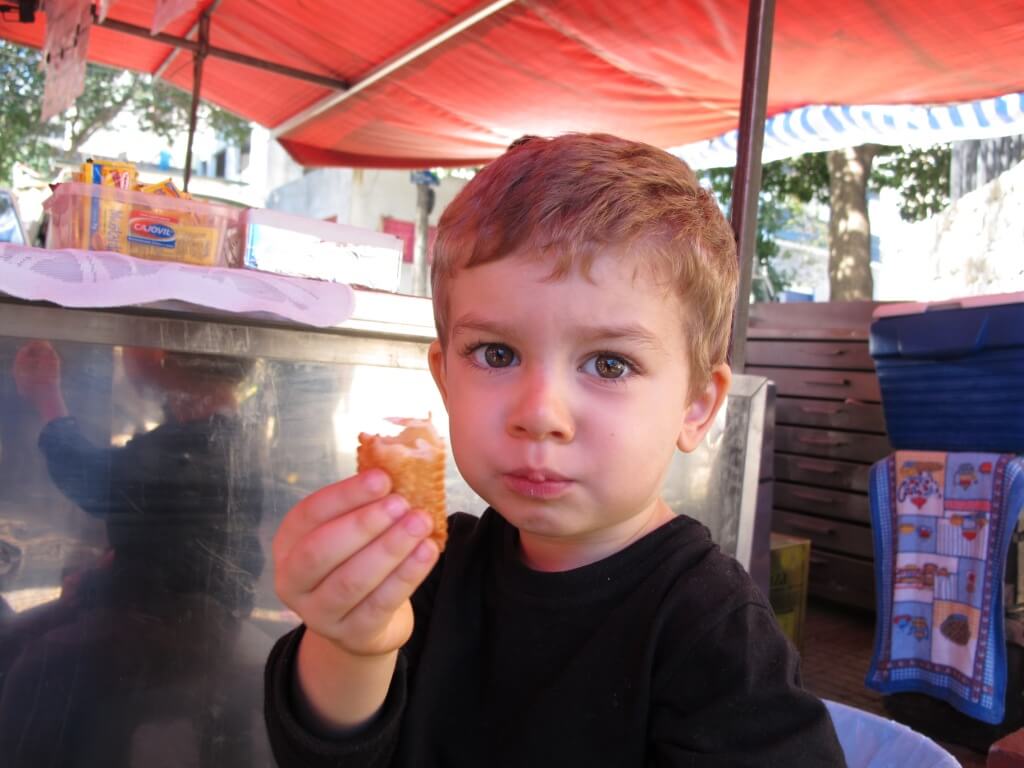 Pastel (plural = pasteis) is a deep-fried dough stuffed with your choice of filling, from "pizza" (tomato, basil, and cheese) to ground beef or palm hearts. Look for pastel sellers at outdoor markets or at pastelerias, common on the streets of São Paulo.
28. Eat at a padaria
Padarias, or bakeries, are like the daily cafés of Brazil. Brazilians flock here in the morning for excellent coffee, a quick breakfast, and juice. They may also stop in at lunch or in the evening for pizza, fresh pao de queijo (hot cheese bread), or a meal (some padarias offer buffet food por kilo, or by the kilo).
29.  Drink coconut water & visit juice bars
Drinking coconut water is a normal part of most Brazilians' routine, and it's available all over the streets of São Paulo. Look for guys selling it on street corners, from vans like the one below, or at outdoor markets. It's a great way to hydrate on a hot day. Also worth trying (a few times) are the enormous variety of juices available at juice bars. Don't be surprised if they ask you if you want sugar in your juice; many juices are made from frozen pulp of fruits from the Amazon, and they are sour without the addition of sugar.
30. One of the city's specialties: Pizza!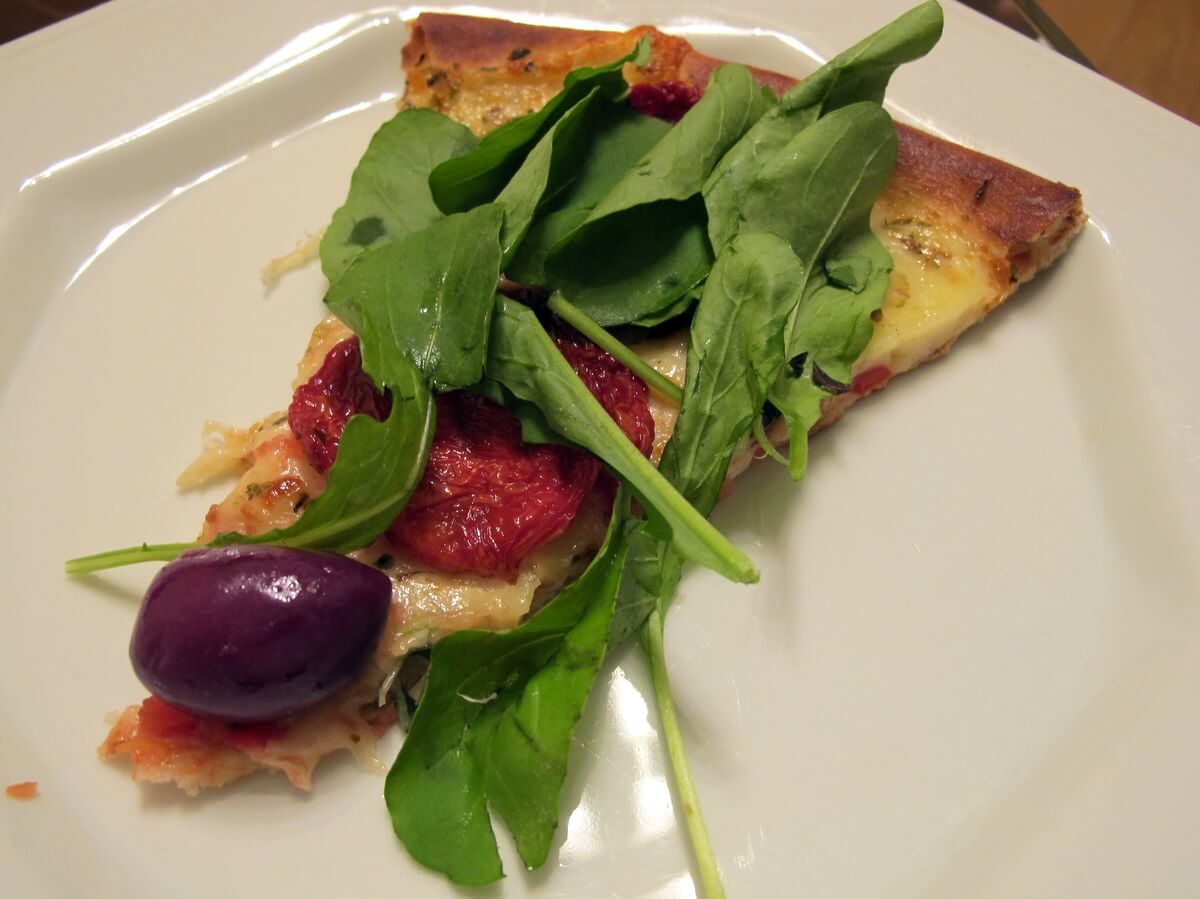 Paulistanos love to eat pizza, and their pizza is good! You can order it from the neighborhood pizzeria to pick up or for delivery. Though it's not exactly cheap (almost nothing in São Paulo is!), it makes an easy and reliable meal. My favorite is "rucola" (above): arugula with sun-dried tomatoes and kalamata olives.
I hope these ways to experience the culture, markets, and food in São Paulo help you if you're visiting the city or inspire you to learn more about the largest city in South America (and one of the largest cities in the world). São Paulo definitely has its problems, but it is a vibrant city that is on its way to becoming a real tourist destination.
Have you been to São Paulo? Which of these suggestions appeal to you?
Resources for more information:
A Beach Vacation on the Costa Verde
All my blog posts about Brazil
Trip Savvy Brazil for tons of resources about travel in Brazil
Veja São Paulo: a magazine sold at the newsstands and includes a guide to city restaurants and events
Total SP Guide: a very cool website for what's happening in São Paulo
"The New New São Paulo" from NYTimes Magazine
A Guide to São Paulo from the NYTimes
Lunching in São Paulo from NYTimes Travel
"You Will Love São Paulo. Please?" a fun article written two friends, one an expat (NYT Travel writer Seth Kugel) and the other a visitor to São Paulo
"14 things to know before you go" on Roads & Kingdoms