Seasonal ideas: What to do in Northern California, Winter 2017-18:
See my ideas for what to do in Northern California in February
The new SFMOMA is supposed to be amazing.
Go snowshoeing, skiing or snowboarding at Lake Tahoe (see my ski lesson experience here)
See the elephant seals at Ano Nuevo State Park (see more: where to see elephant seals)
Wine country with thinner crowds? Check out winter in Napa Valley.

Additional resources and recommended places to stay are listed at the bottom of this post. Click on the images here for my favorite guidebooks:
30 things to do in Northern California: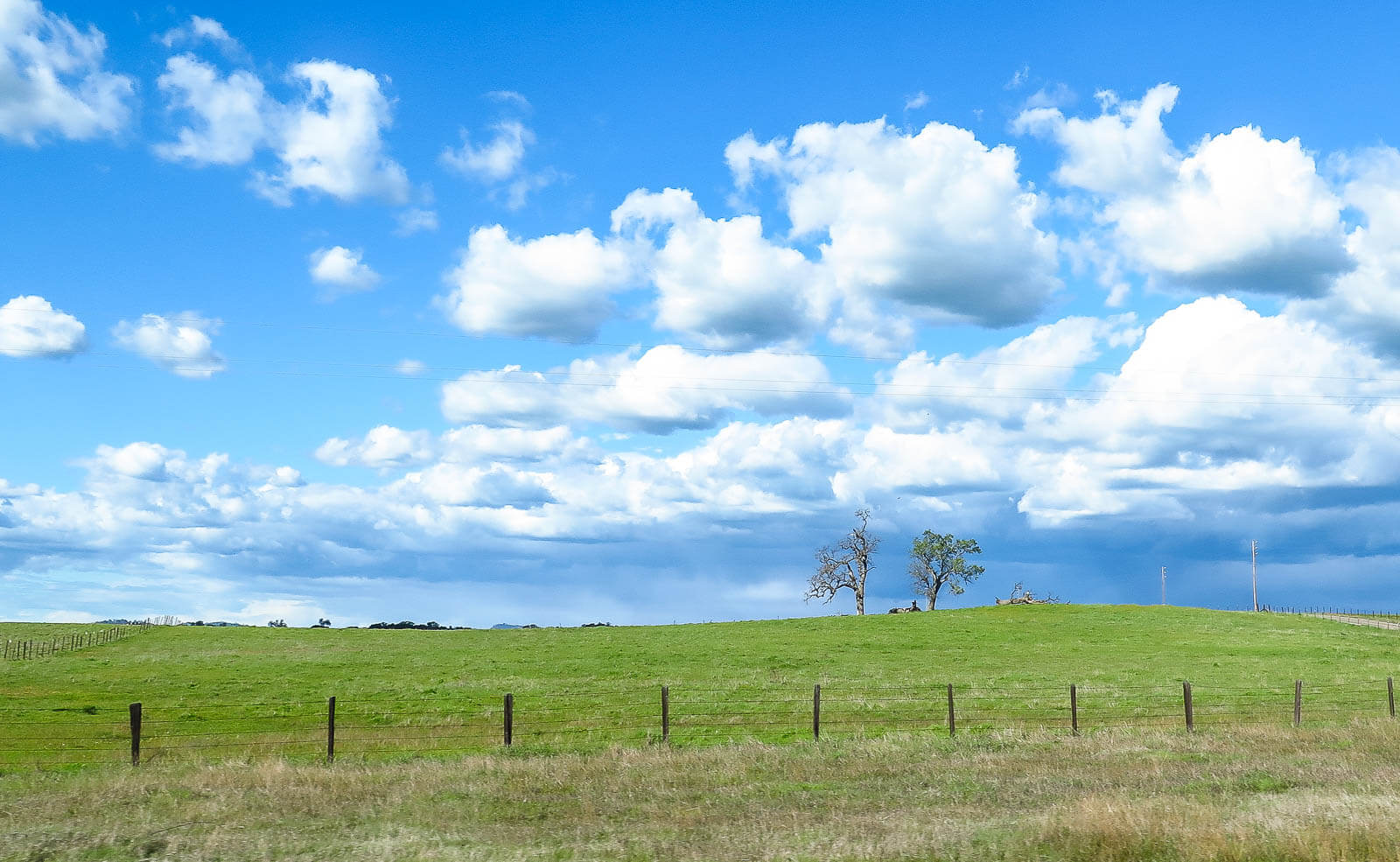 A lot of people visit this blog looking for ideas for Northern California because I write so much about my home region (find more in the California category or subscribe to my quarterly newsletter for much more about NorCal). But you should know that you can find many suggestions for specific regions in my other "30 things to do" posts:
What to do in the Monterey Bay area,
What to do in Mendocino County
And to save money: free things to do in Northern California, hotel deals in California, and affordable family travel ideas in Northern California.
Of course this post can't cover all of Northern California! The region is huge, and I'd need a book to cover it all, so I've chosen to include the places that I know well and love.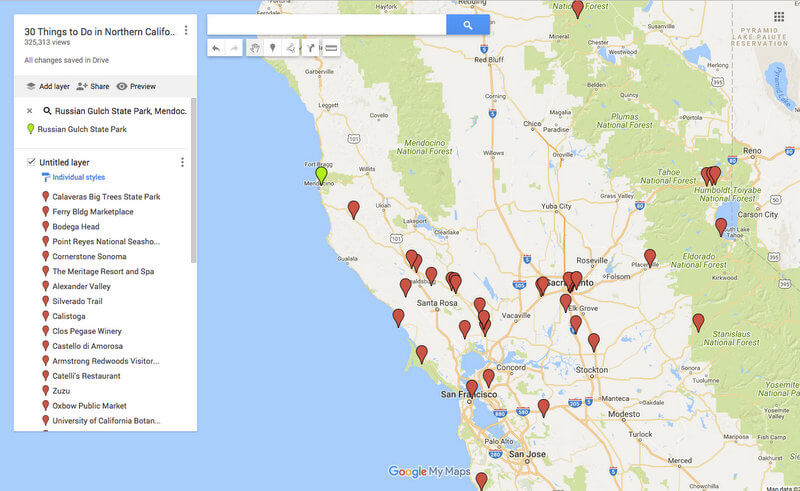 What to do on the Northern California coast
1. Hike at Bodega Head or Stornetta Public Lands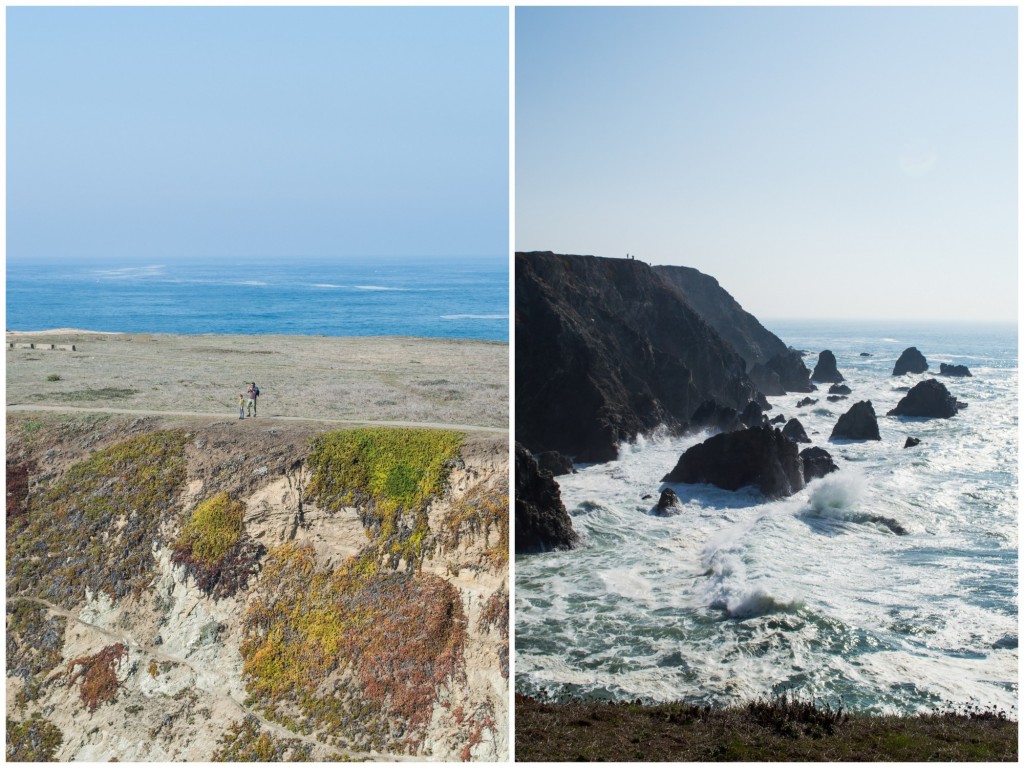 Bodega Head, a dramatic cliff that juts out into the sea, is a gorgeous place to walk and, in the winter and early spring, even watch whales. There was a whale playing in the water the day that I was there, and it was one of the most beautiful walks I had ever taken. The volunteers on site will let you know if any whales have been spotted that day. Learn more about travel in Bodega Bay here.
Or try one of my favorite hikes in Northern California at Stornetta Public Lands near Point Arena. It's uncrowded and offers the chance to see seals swimming in the calm waters between the rock tables.
2. See elephant seals at Año Nuevo State Park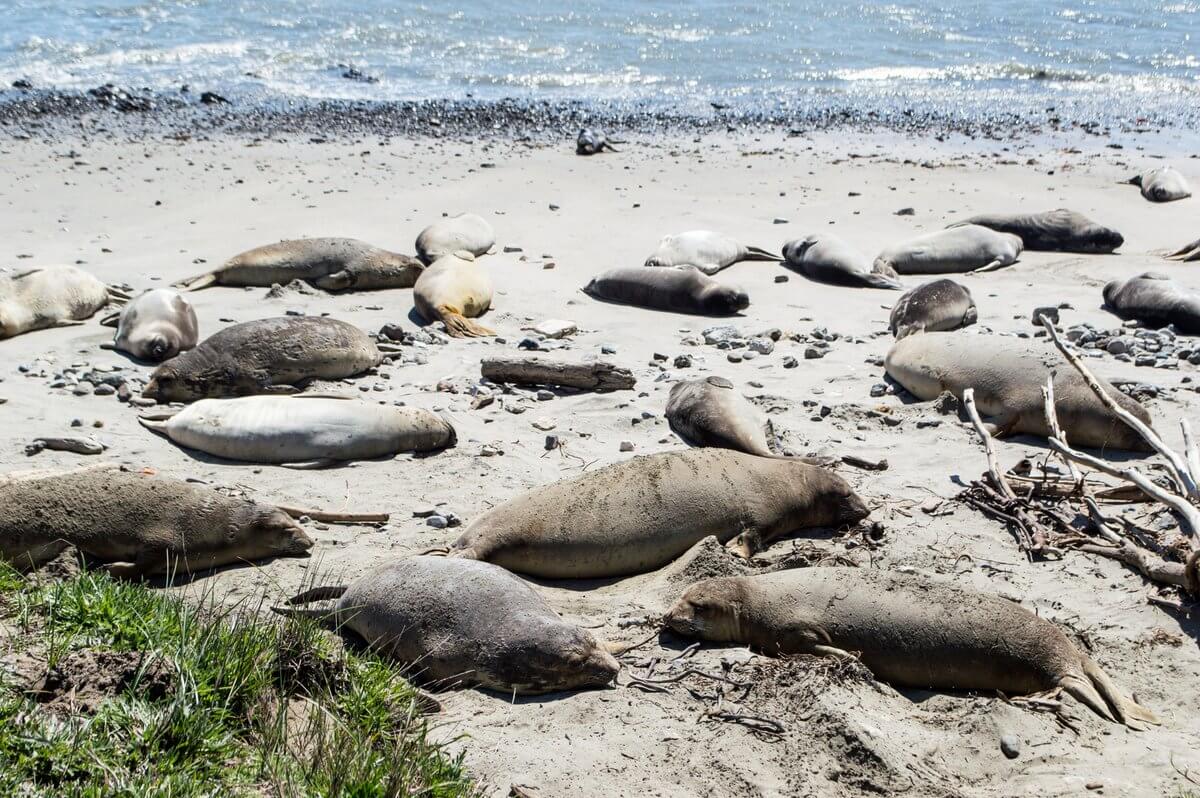 Elephant seals gather in this protected area just south of San Francisco year-round for mating, birthing, and molting. You can observe the elephant seals just about any time of the year, but the guided tour in the winter might be the best choice, especially if you want to see the huge males fighting. Find out how to make visit them here: where to see elephant seals.
3. Point Reyes National Seashore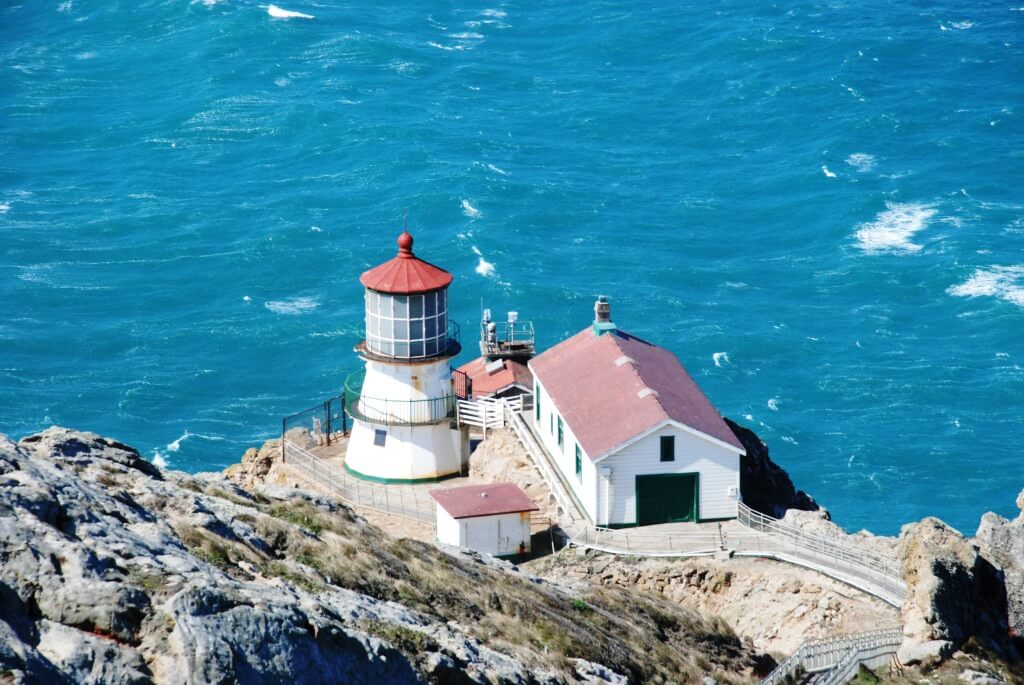 Point Reyes National Seashore is a peninsula that extends 10 miles out into the Pacific Ocean north of San Francisco. It is the best raw, rugged nature in this part of the state: dramatic cliffs, strong winds and crashing waves, elk and deer roaming the hills, and barking seals at the beaches. The Point Reyes lighthouse sits precariously down a large staircase at the very tip of the peninsula. Winter and spring are good times to visit for whale watching and the seal viewing. Learn more here: what to do in Point Reyes.
4. Russian Gulch State Park on the Mendocino coast
This is one of the state's most stunning state parks. The entire Mendocino coast is worth visiting, especially if you like your scenery a bit rugged with fewer crowds. Bring a picnic lunch and eat at one of the tables with incredible views of the water, take in the scenery of the bridge and cliffside walks, and visit the Devil's Punchbowl. Kids will love the beach, where a creek runs along the sand until it meets the sea.
What to do in Northern California wine country
For more California wine country tips, check out my complete 3-day Napa Valley itinerary, hotels deals in the wine country, or Top 10 California Wine Country.
5. Cornerstone Gardens, Sonoma: What to do in Sonoma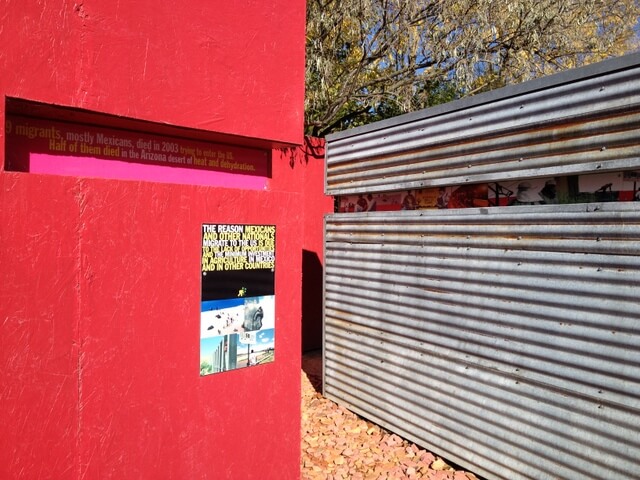 This eclectic outdoor space just outside Sonoma consists of plots that have been designed by some of the world's leading landscape architects. What results is a lovely place to spend a couple of hours, a nice way to break up wine tasting time, and a family-friendly stop if you have kids. Plus, Sunset Magazine now has its test gardens there.
6. The Meritage Resort & Spa: Where to stay in Napa
There are many excellent spas in Northern California; unfortunately, I have visited very few. The spa at the Meritage Resort, just outside of the city of Napa in the southern part of Napa Valley, is gorgeous. It's built in a large cave (directly under the vineyards pictured above). The Meritage offers day-spa services plus great wine tasting at Trinitas, use of the hotel's beautiful pool, and hiking in the hills above the spa. Looks for the lowest prices at the Meritage on Booking.com.
Insider's tip: If you stay at the resort, ask for a room that's not above the bowling alley. Take the hotel shuttle into town to avoid driving after dinner and wine.
7. Experience the quiet of Anderson Valley wine country near Mendocino
If the subtlety of Pinot Noir is your thing, don't miss the quiet beauty of Anderson Valley. This narrow valley is nestled in the soft rolling hills just outside the redwood forest that leads to the rocky shores of the Mendocino coast. Wineries here are laid back –expect friendly service, very low tasting fees, and wines that reflect the cooler weather of this lesser-known wine country. Check out MendoWine for more information.
8. Road trip through Livermore Valley, Napa, Sonoma, or Alexander Valley wine country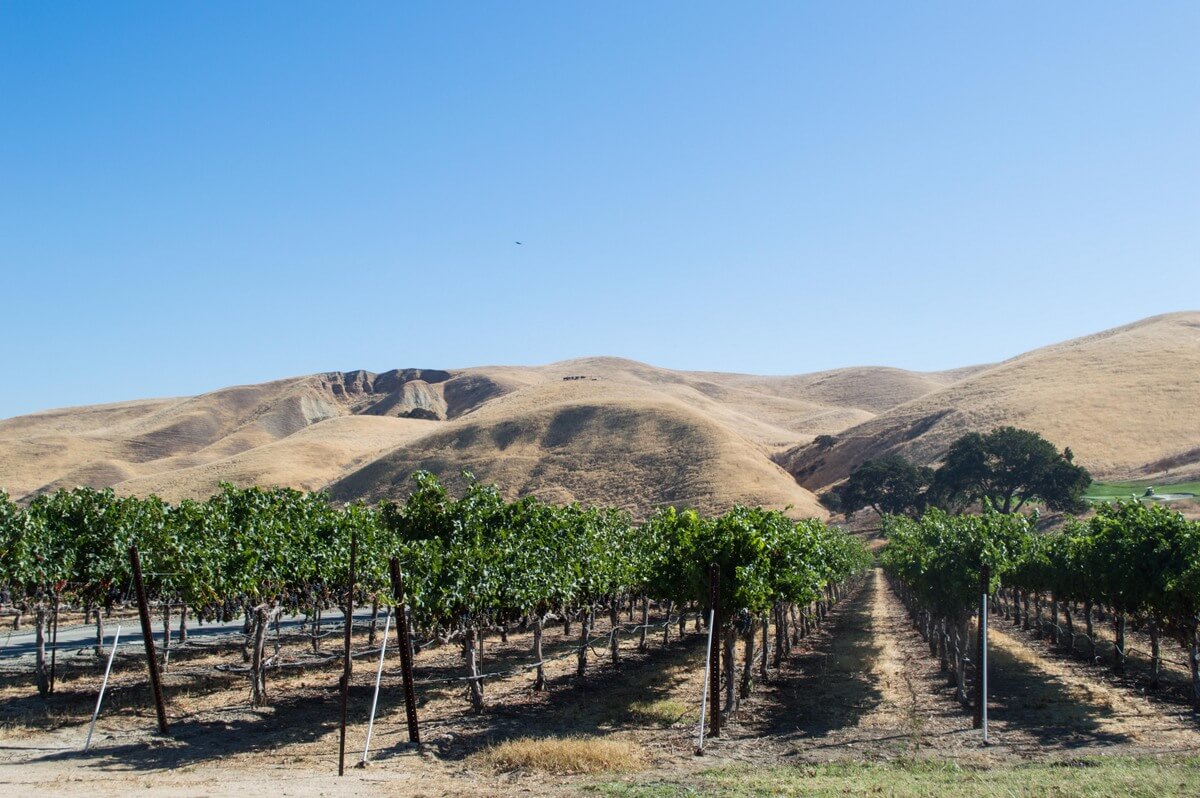 Let yourself get lost on the small roads of Northern California wine country, especially in Sonoma, Napa, Alexander and Livermore Valleys. The hills and wineries provide the perfect scenery, which changes depending on the season. In winter, expect bright yellow mustard growing between bare vines; in spring, expect rolling green hills; in summer, expect dry brown hills and full green vines; and in fall, expect vibrant fall colors in the vineyards.
Livermore Valley is located farther south (it's east of the Bay Area) and offers beautiful scenery, friendly wineries, and excellent wines at places like Wente Vineyards and Murrieta's Well.
Alexander Valley lies in the northern part of Sonoma County. Its vine-covered hills, quirky towns, and off-the-radar wineries make this area very worth exploring. It's a wilder version of Napa Valley–much less crowded, less expensive, but just as beautiful. See more of Alexander Valley here.
Insider's tip: There are many beautiful back roads all over NorCal wine country, but beware of driving in Napa Valley — the traffic can be terrible on weekends. Avoid Highway 29 though Napa Valley because it can be slow. I prefer the Silverado Trail, but another good option is to take 29 north and then cut over to the Silverado Trail to head back south. In Alexander Valley, take Dry Creek Rd.
9. Hiking in Napa Valley and Sonoma County
The wine country isn't just about wine — the nature there is also beautiful, and there are many great areas for hiking. Look for state parks, search for hiking suggestions online for the specific place you'll be, or ask at the tourism offices for trail information. There are some good hikes in the hills around Calistoga in Napa Valley, or combine a hike with some history at Bale Grist Mill State Park.
10. Visit boutique wineries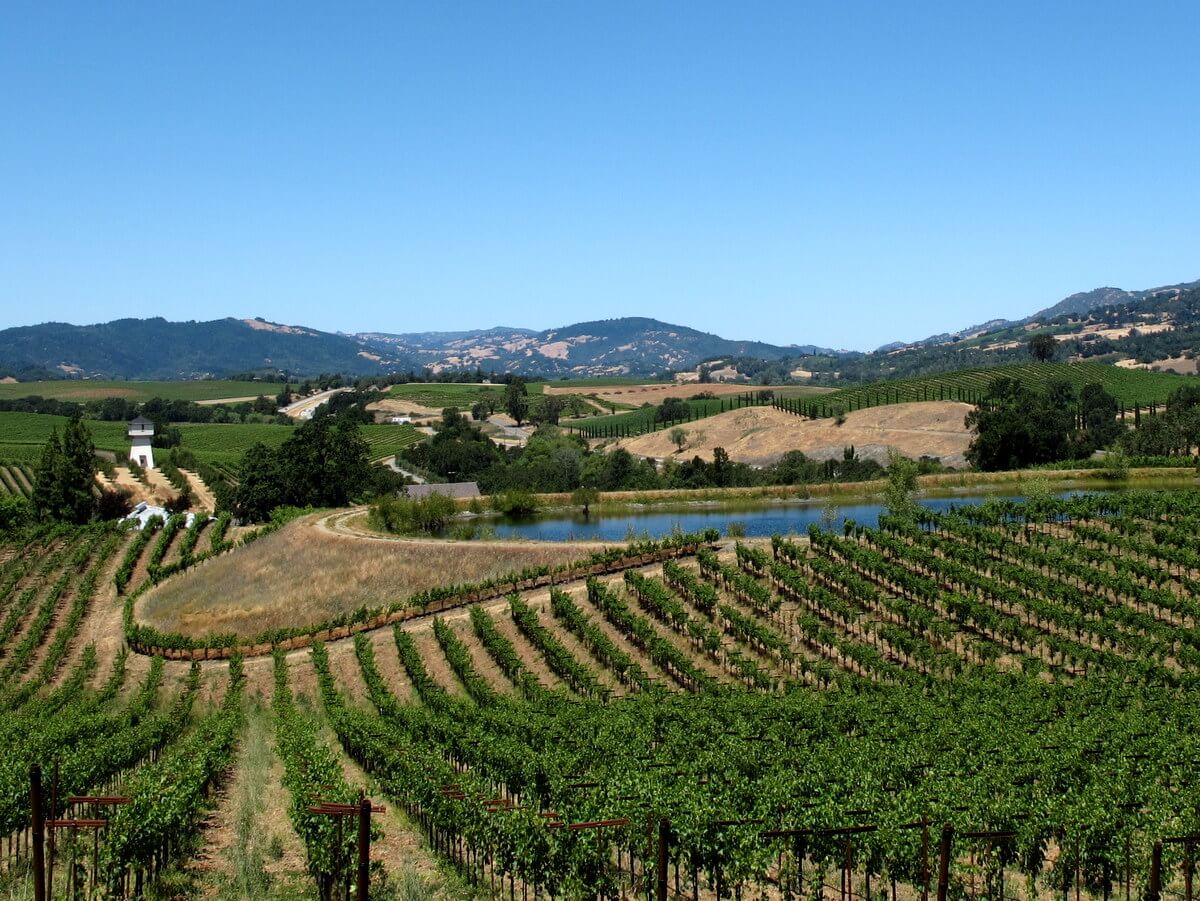 Boutique wineries produce wine in small quantities. Most boutique wineries sell their wines only at the wineries or at a few local collectives or specialty shops. The wines are usually very good, and because there are only a few hundred to a few thousand cases of the wine, a certain feeling of experiencing something special comes along with the tasting. Boutique wineries are generally smaller, friendlier, and offer a more personalized experience.
Some of my favorites are Envy Wines in Napa Valley, the small wine tasting rooms in Downtown Napa (especially John Anthony Vineyards), Blair Estate in Carmel, McCay Cellars and other small wineries in Lodi, Murrieta's Well in Livermore Valley, Lula Cellars near Mendocino, and Three Wine Co. in Clarksburg.
11. Art in unexpected places in Napa Valley
Several wineries in Napa Valley house art collections, and wineries and tasting rooms all over Northern California host art exhibits. For much more about art in Napa Valley, click here.
12. Napa Valley's showstopping wineries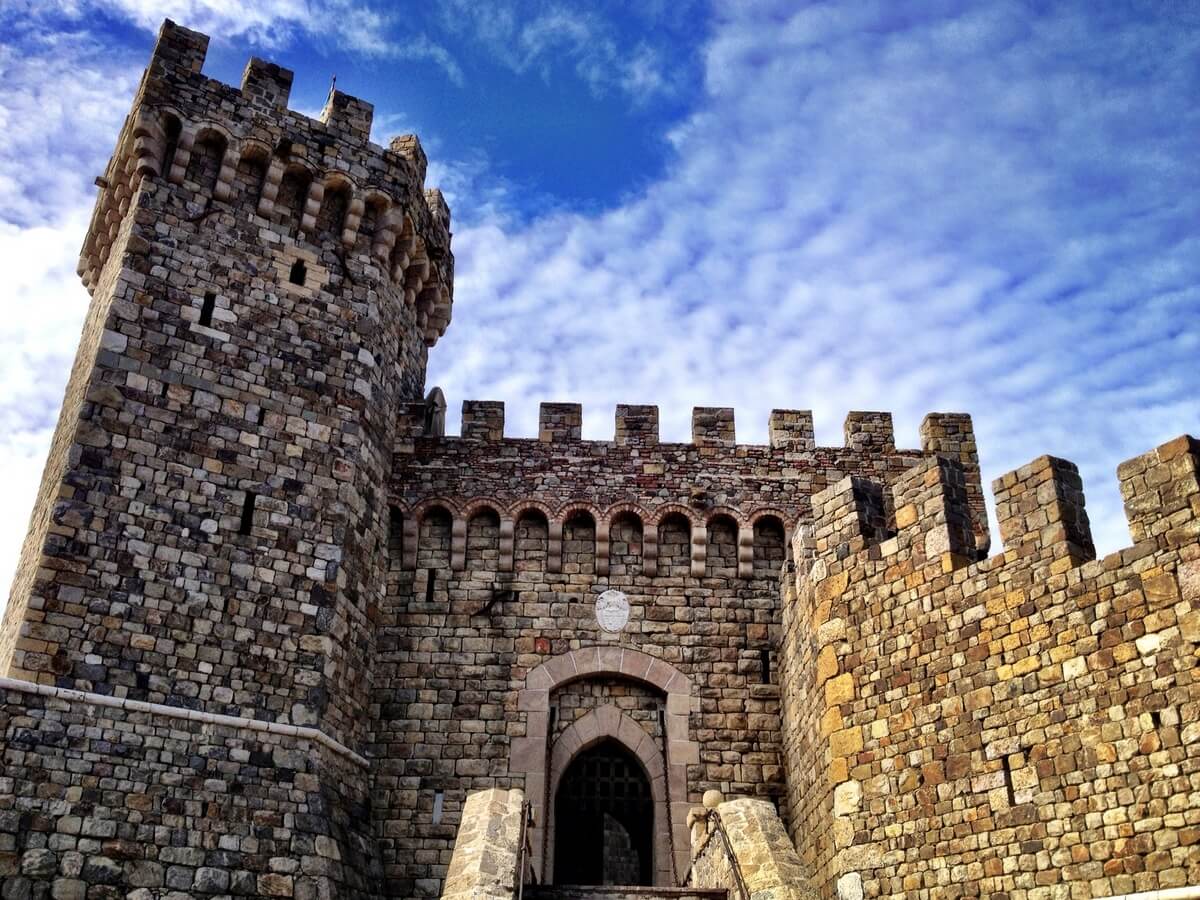 Even though these are already well-known, I felt that I had to include them because they're special in their own way. Places like Castello di Amorosa, Chateau Montelana, Beringer, V. Sattui, Silverado, and Robert Mondavi may lack the personal touch of the small wineries but have beautiful gardens, impressive architecture, and fun tours that make them popular among visitors to the valley. I'd recommend visiting one or two and spending the rest of your time in smaller wineries. (Find much more about Napa Valley here.)
Insider's tip: These wineries can be crowded. Choose which one you want to visit based on the type of experience you are looking for. Get there early and then spend the rest of the day at small wineries that will be less crowded. A fun alternative is the tasting rooms and Vintner's Collective in downtown Napa.
13. See redwoods at Armstrong Redwood Preserve, northern Sonoma County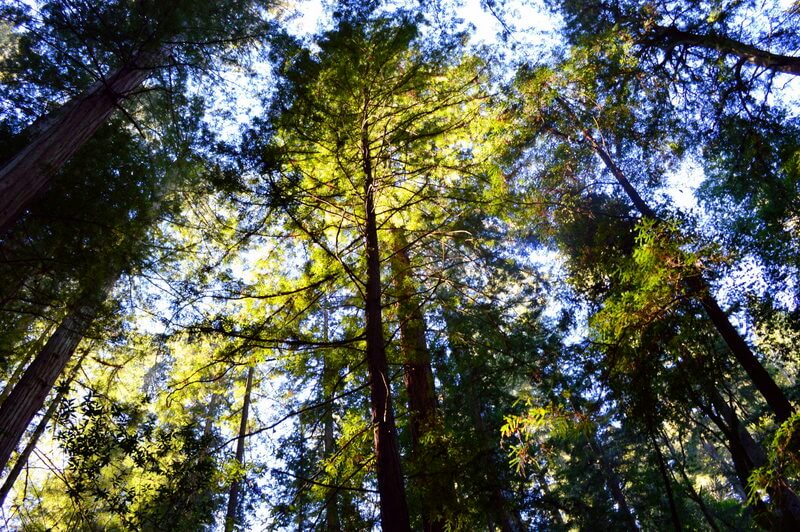 This state park is located north of Guerneville in Sonoma County and provides a completely different look at the nature in rural wine country. From camping to day hikes and easy family-friendly walks, this forest is a wonderful place to experience the beauty of Northern California.
Plus where to eat in Napa and Sonoma wine countries: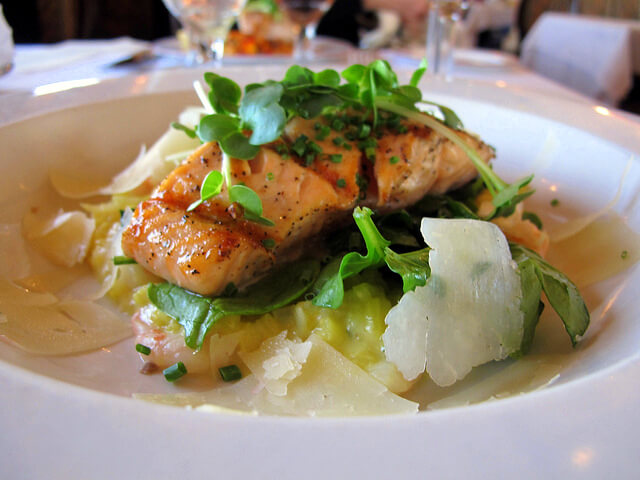 Oh my Lord, the food in Northern California is just amazing, and the wine country has some of the region's best restaurants. Try Catelli's in Geyserville, All Seasons Bistro in Calistoga, The Girl and the Fig in Sonoma, and Oenotri, Tarla Grill, ZuZu, and Grace's Table in downtown Napa. Less expensive options include Ca' Momi Enoteca, C Casa, Pica Pica, and other purveyors in the Oxbow Public Market in Downtown Napa.
What to do in the Bay Area
14. UC Berkeley Botanical Garden, Berkeley
The UC Berkeley Botanical Garden is one of my favorite places in Northern California. Its 34 acres of plants from around the world, including rare and endangered plant species, are beautifully displayed among the hills above Berkeley. It's also a wonderful place for children to run and explore nature. Find out more about it here.
15. Ferry Building, San Francisco
The Ferry Building is not only the place where commuters get on and off the ferry; it's also an indoor food market that showcases the best local food products from the San Francisco area. Stop in here to browse and grab a quick lunch or sit down for a meal–you can even take a spot outside overlooking the water. Depending on your schedule, take a ferry to Sausalito or around the Bay, or cross the street and check out the huge fountain sculpture. You can read the 5 reasons I love the Ferry Building here.
16. Museums in San Francisco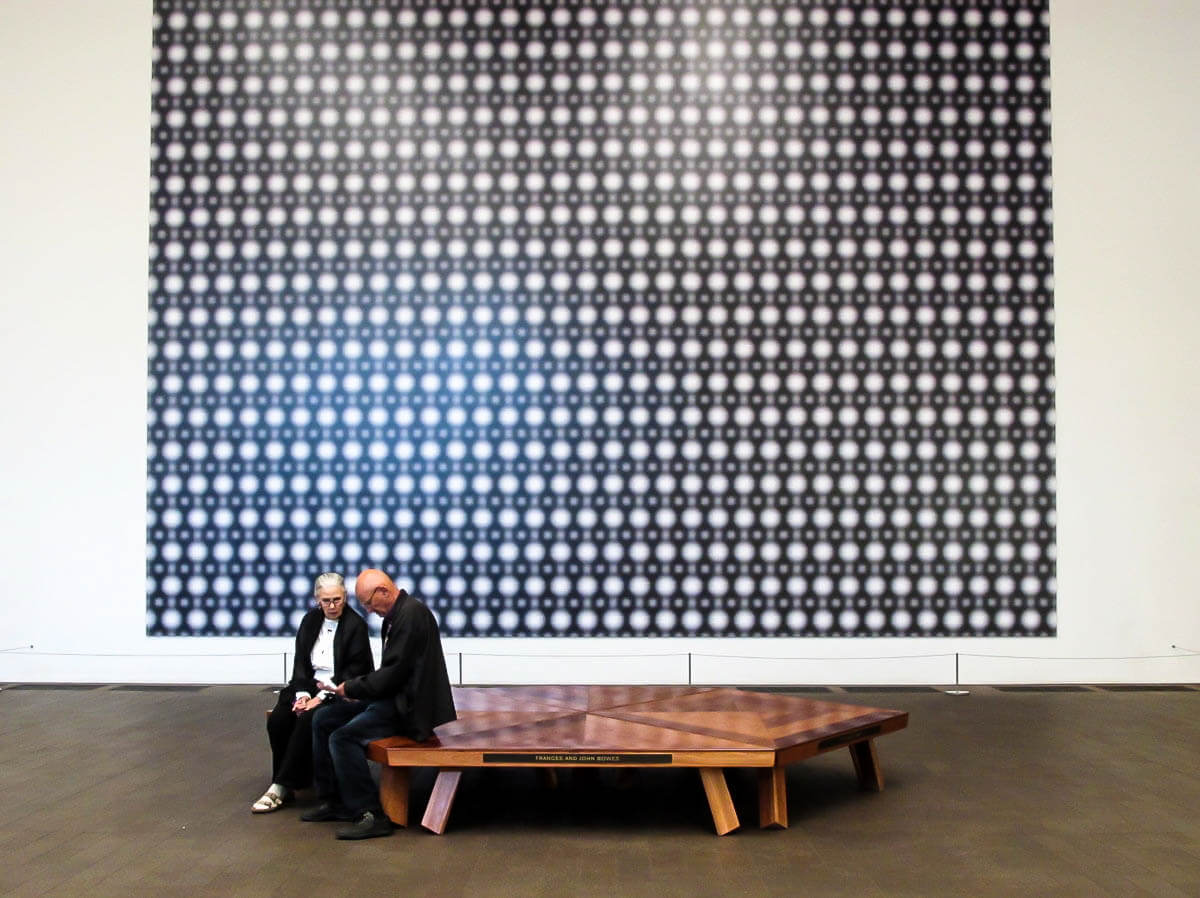 I'm a firm believer in spending as much time outside in a destination as possible, which means that even though I love art and museums, I often skip them in lieu of a long walk or slow afternoon in a cafe. Many visitors to San Francisco might not realize what they're missing in the museums because the city has so much to see outdoors. The world-class exhibitions at the de Young, MOMA, Legion of Honor, and Asian Art Museum, plus the insanely cool kid-friendly exhibits in the new California Academy of Sciences and Exploratorium, are definitely worth looking into. (See more about visiting San Francisco here and here.)
Insider's tip: Enter the de Young Museum, go directly to the right, and head for the tower elevators. Take the elevator to the viewing platform and enjoy a panoramic view of the city. Then exit through the museum and take a stroll through the sculpture garden. Both are free and open to all.
Save time to hike around the Legion of Honor Museum. Just down the path from the museum are wonderful views of the Golden Gate Bridge and Marin Headlands, especially nice at sunset.
What to do in the Sacramento area
17. UC Davis Arboretum, Davis
University of California at Davis is known around the world for its programs with plants, agriculture, and now wine and even beer making. The university's campus in the cute college town of Davis sits about 20 minutes west of Sacramento. The arboretum's 100 acres of gardens include plants from all over the world, divided into collections, such as Australia, the Desert, and East Asia. Because the weather is nice here most of the year, you can spend an easy day in Davis soaking up the town's quirky atmosphere and walking the arboretum with a picnic stop along the way.
Insider's tip: Find out which the areas you want to visit first because unless you have a bike, you probably won't want to walk the whole 3.5 mile loop. Visitor parking is available along the route (get a map here). The Desert areas and Redwood Grove are must-sees.
18. Sacramento restaurants, Midtown Sacramento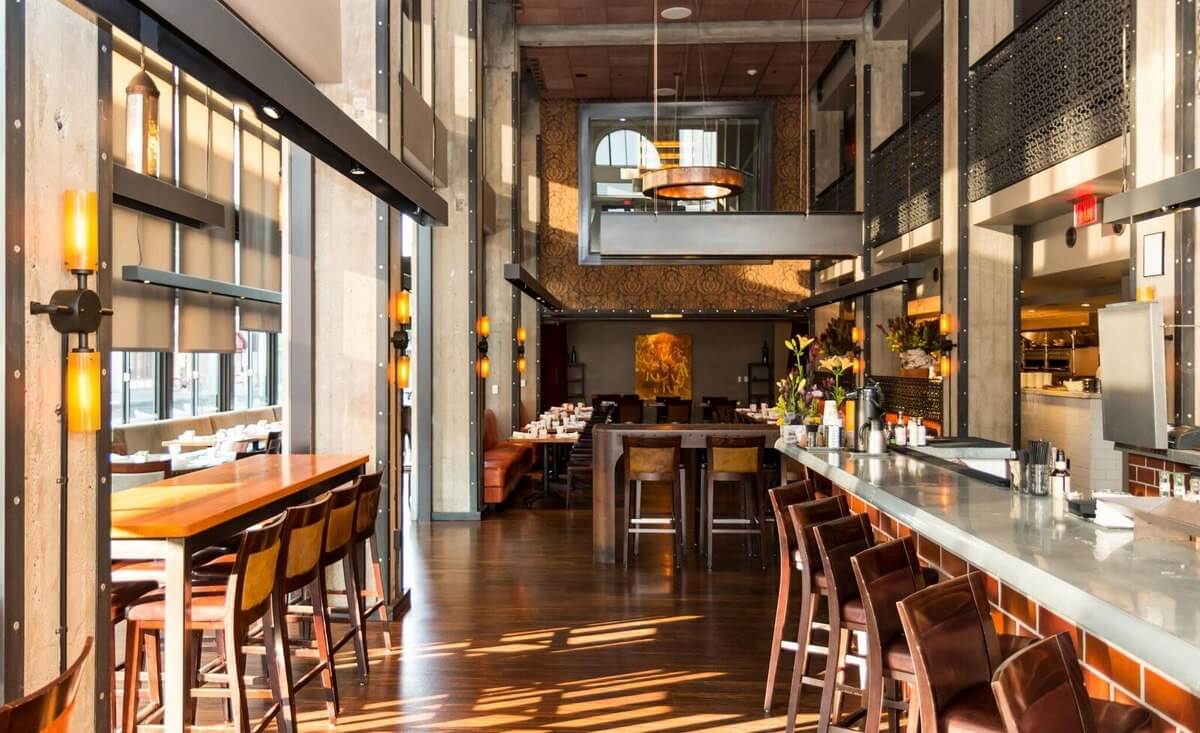 Sacramento has been called the Farm-to-Fork capital of the United States. This means that the food here tends to be very fresh, coming from all the farmland that surrounds the city, and that restaurants prepare menus from what's seasonal and local. There are many good places to eat and drink, especially in Midtown, including Biba, Red Rabbit, Centro, Grange, Ella, Kru, Pushkin's, Magpie, Mother, Hook & Ladder, and Thai Basil. Find out more about Sacramento's food scene here.
And Vietnamese food, Sacramento
Sacramento is home to a huge Vietnamese population (many of whom I am fortunate to have as my students), so this is a great place to try their food. Little Saigon is the center of the Vietnamese community, but you can find pho places all over town. Because I don't eat much meat, my favorite Vietnamese place is a vegan restaurant on Broadway, alongside many good ethnic restaurants. The owner is a Buddhist and takes great care in serving cruelty-free, fresh food that honors Vietnamese traditions and health at the same time. (Read more about it here).
And breakfast in the outdoor garden of Tower Cafe, Sacramento
Tower Cafe is a fixture in Sacramento, especially loved for its lush outdoor garden and fun food. The restaurant serves an always-changing mix of globally-inspired dishes in a casual atmosphere. My favorite way to experience Tower is to come in the morning and have a slow breakfast outdoors. The seasonal French toast is famous — custard-filled baguettes with a compote of beautiful seasonal fruits. Insider's tip: If you go on a weekend, get there early to avoid a long wait for a table outside.
19. Sacramento's Coffee Culture
Sacramento is one of the nation's hottest coffee cities now with local roasters taking awards and plenty of variety to please anyone's taste. The award-winning coffees at Temple (with three cafe locations) make it the city's best-known coffee roaster, but other standouts include Insight Coffee, Naked Coffee, and Chocolate Fish Coffee.
20. Capitol Park, Sacramento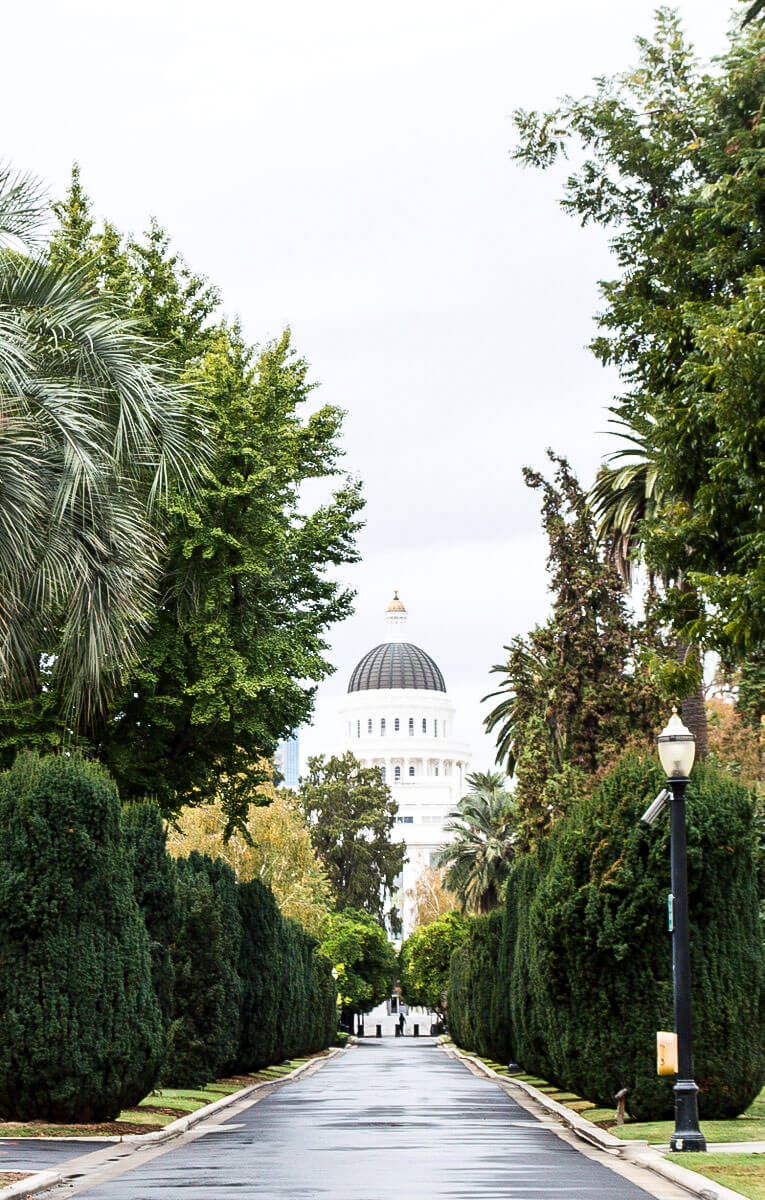 Capitol Park, in the center of Downtown Sacramento, is one of the city's nicer outdoor spaces. Go inside the large capitol building to see the dome and the historic rooms. Then spend time walking the park and admiring the variety of trees from all over the world as well as the rose garden and war memorials. Find more activities in Sacramento here.
21. Experience farm-to-fork at farmer's markets, Sacramento, Davis and Lodi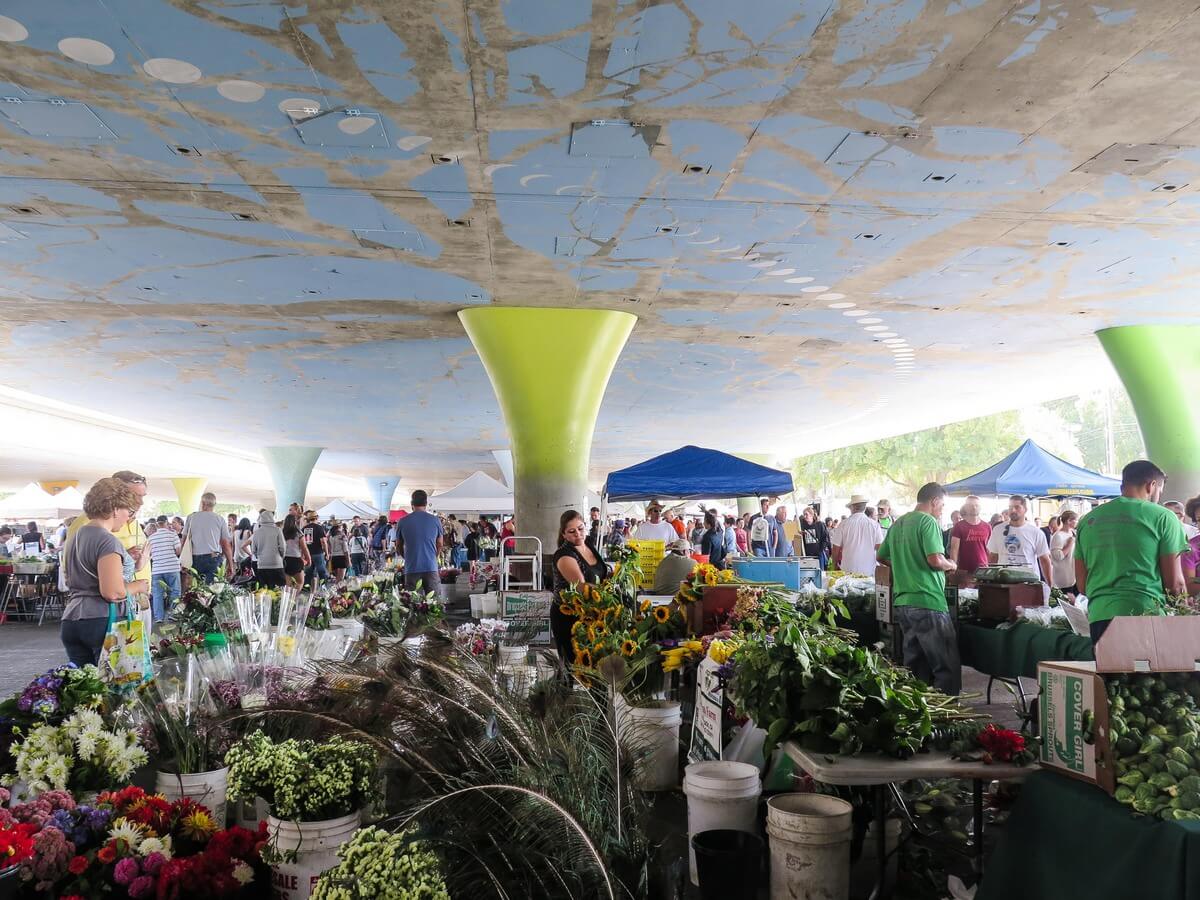 Most of California's cities and towns have frequent farmers' markets, especially in the summer when the variety of local produce will make your head spin. Sacramento has a market just about every day; the largest is on Sundays 8-12 under the freeway at 8th and W. There are nice smaller ones in Downtown/Midtown Sacramento during the week–get the schedule here.
The farmers' market in Davis is quite an event, complete with musicians, food stalls, art, and many different food products from the region, including great organic produce, local cheeses, and olive oil. While the Sacramento markets have a similar variety of products, the Davis market stands out because it's a community event that is fun for the whole family. It's open Saturdays and, in the summer, Wednesday evenings.
The market in Lodi is a big event with locally grown produce plus cheese, local wines, and small bites hosted by area restaurants. Thursday evenings in the summer in Downtown Lodi.
22. Biking to Folsom
The Sacramento area is perfect for biking because it's flat and has good bike trails. The best trail is the American River Bike Trail that runs 32 miles from downtown Sacramento to Folsom. There are many points where you can get on the trail and, if you don't have a bike, you can rent one. The Nimbus Fish Hatchery makes a fun stop along the way, especially if you have kids. Visit the bike trail website here.
What to do south of Sacramento
23. The wines of Clarksburg
Just south of Sacramento is a quiet wine country nestled in farmland along the Sacramento River. The Old Sugar Mill is an old building where you can taste wine from 10 local wineries. Tasting fees are about $5 per person, and it's open 11-5 every day. Try the wines at Three Wine Co. and Due Vigne. Bogle Winery is hidden down small winding roads. The atmosphere is casual and friendly, tastings are free, and the property has a nice outdoor picnic area. Friday evenings in the summer mean lots of fun with live music and people sprawled on the grass with wine and picnics. Open 11-5 daily.
24. Lodi Wine Country
Lodi wine country is one of my favorite Northern California finds. If you like wine country where tasting costs next to nothing and comes without pretension (but really good wines!), Lodi is for you. It's home to about 100 (!) different wine varietals and many excellent California wines, including their most famous grape, Zinfandel, as well as less expected ones like Verdelho, Tempranillo, and even Cinsault.
This is a good area to experience harvest and crush (without the crowds and prices of Napa Valley). The town is a real slice of rural California valley and has several good restaurants. My recommendations are McCay Cellars, Harney Lane Winery, Borra Vineyards, Oak Farm Vineyards, Bokish Vineyards, plus Riaza Wines and Jeremy Wine Co. for downtown tasting rooms. Learn more about Lodi wine country here.
25. Go birding & See Sandhill Cranes, South of Sacramento
The valley of California is a haven for migrating birds. In late fall and winter, enormous sandhill cranes and other birds from far north settle here. Places to see birds include the Isenberg Crane Reserve near Lodi and the Cosumnes River Preserve between Sacramento and Lodi.
What to do in the mountains of Northern California
26. Lassen National Park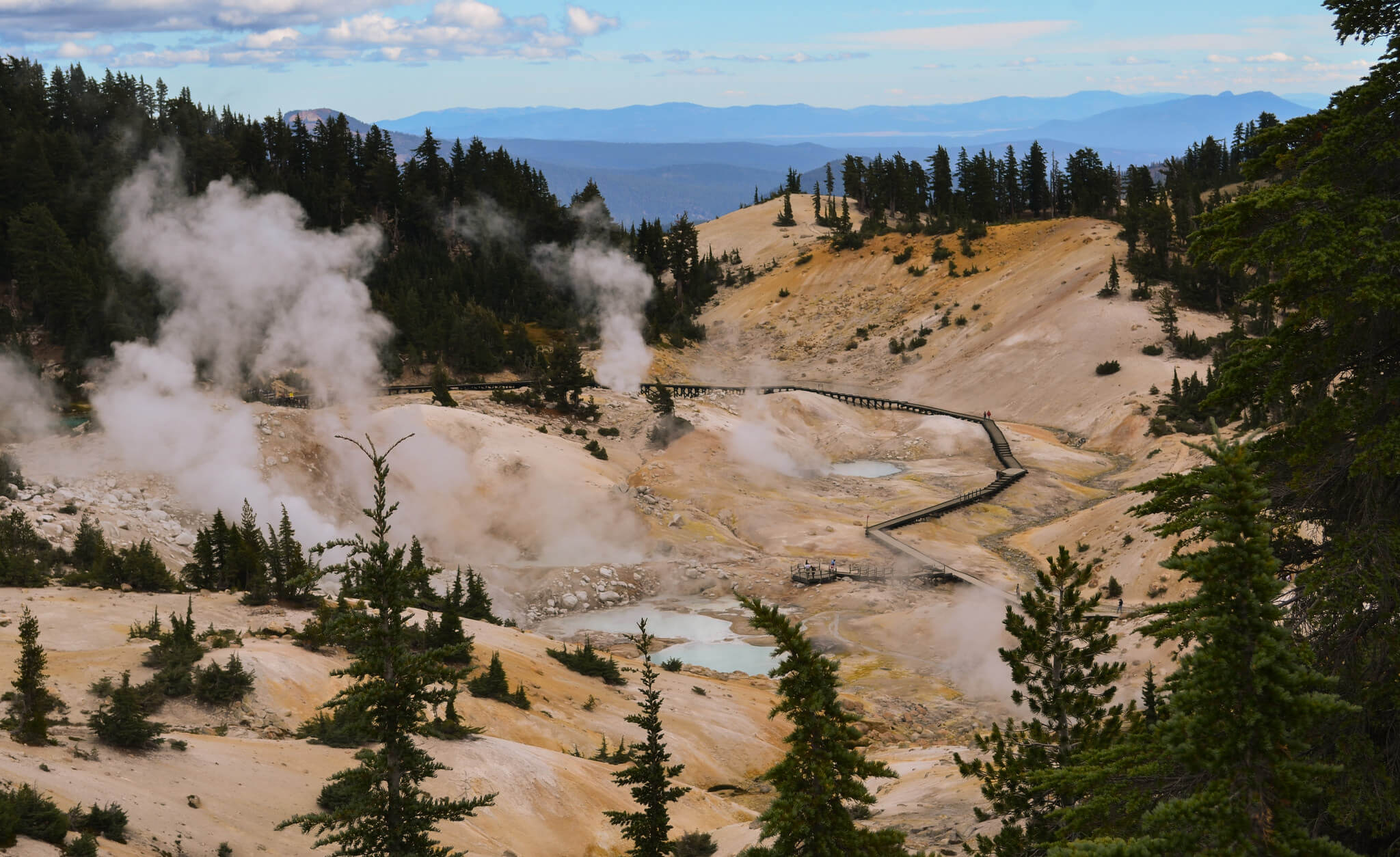 California's national parks can be crowded (have you been to Yosemite over Spring Break?!), but Lassen Volcanic National Park is one of the state's lesser-known and less crowded parks. There are several places to camp in Lassen: try one of the new rustic cabins at Manzanita Lake or the tent cabins at Volcano Adventure Camp for kids (to open in August).
Photo credit: Markus Spiering on Flickr
27. Eat at Trokay Restaurant, Truckee
When
Trokay Restaurant
owners John and Nyna Weatherson moved to Truckee from New York City, they brought their superb culinary training and experience with them. This cozy, modern restaurant in Truckee's historic downtown was where I had the best meal I've ever had! The French-inspired New American cuisine includes flavors, colors, textures, and ingredients so interesting and perfectly executed that I really couldn't wait to see what was next. Trokay offers a regular dinner menu and two prix-fixe menus with the option of adding wine pairings. Most salads start at $14 and entrees at $36.
28. Go hiking in the Sierra Nevada mountains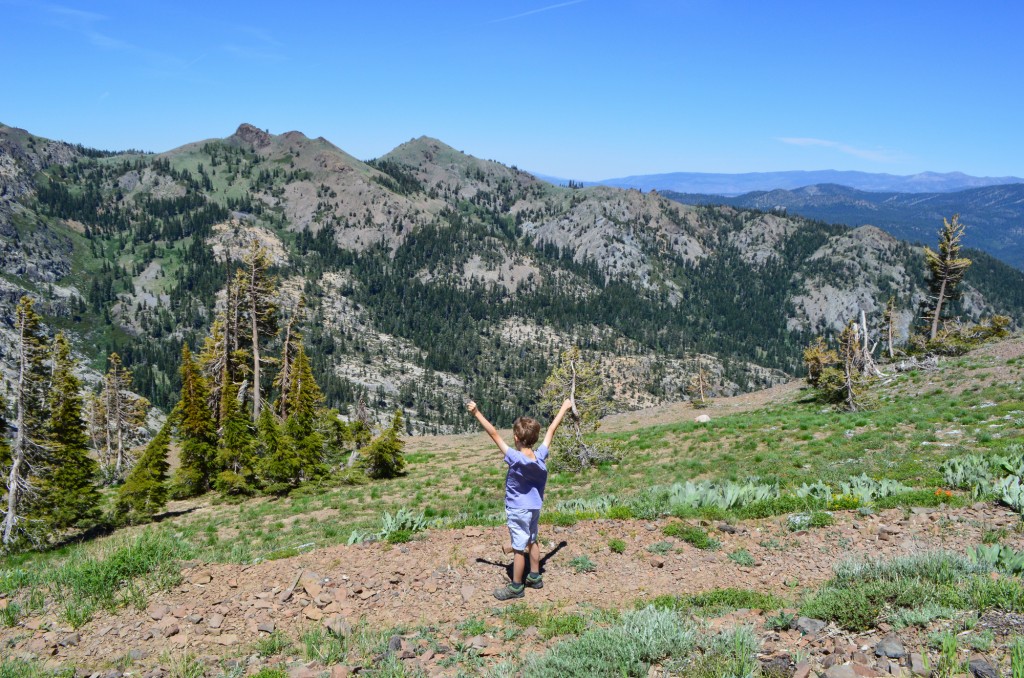 If you haven't been to Lake Tahoe, it's reason enough to come to Northern California. It really is stunning, especially in the winter and spring when the mountains are covered in snow, contrasting with the deep blue of the lake. More about Tahoe and its hiking trails here and here. Try hiking at Squaw, the Flume Trail, the Shirley Canyon Trail, and the trails from D.L. Bliss State Park.
There is something for everyone in the Sierra Nevada, especially around Lake Tahoe. Above is the view from above Squaw Valley. Most of the year, you can hike the state parks, bike the flat trails near Lake Tahoe, or go boating, kayaking, and river tubing. In the winter and spring, you can snowshoe in the state parks, ski, and take in the spectacular views.
Insider's tip: Avoid the casino hotels; instead, rent a house near the lake or try one of the area's elegant hotels or inns.
Near Lake Tahoe, Truckee is a nice town to spend a couple of days–there's shopping, excellent food, and, of course, many skiing and hiking options. Above is the Truckee River Legacy Trail. Donner Memorial State Park is a nice stop for walking, a picnic, snowshoeing or cross-country skiing when there's snow, and learning about the Donner Party in the park's small museum.
29. Calaveras Big Trees State Park
In the old Gold Country east of Sacramento and the foothills of the Sierra Nevada mountains, this area has beautiful scenery, growing wine production, and historic towns like Columbia and Murphys. This is a side of California that many don't expect: rugged, rural, and totally fun, but the Big Trees State Park is a true wonder. Giant sequoias and other varieties of large trees withstood the exploitation of the 19th century, and now easy walking paths take visitors through groves of both new and old trees.
30. Apple picking and apple pies in Apple Hill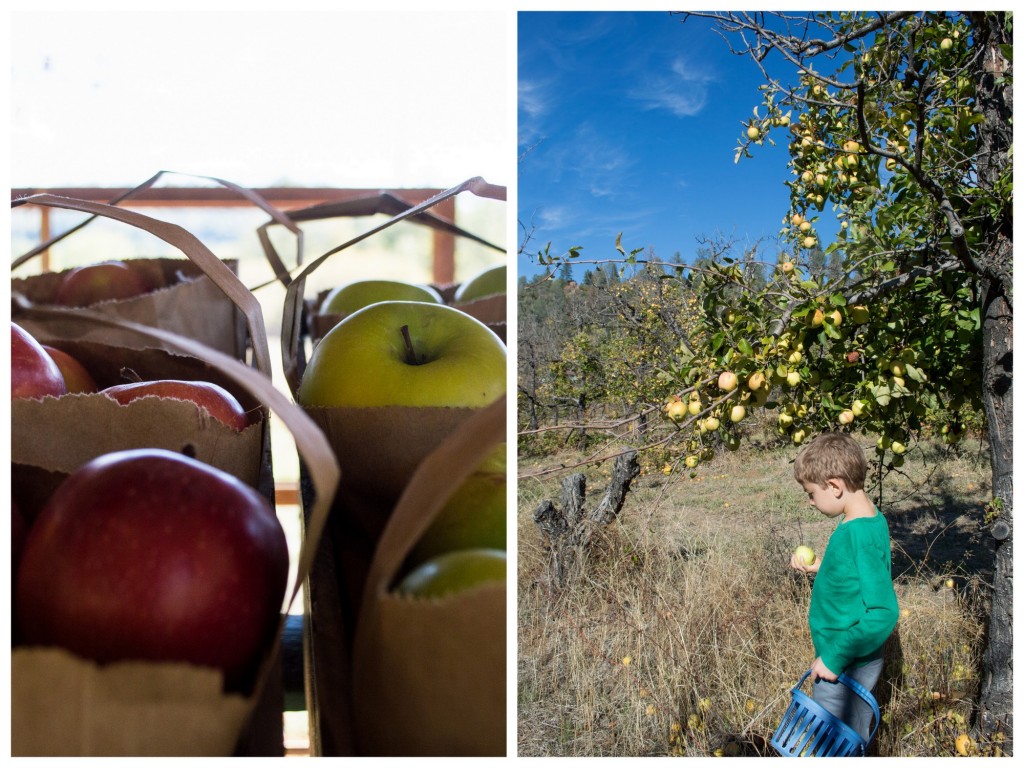 Apple Hill just outside of Placerville in El Dorado County is a wonderful place to spend a day no matter the season, but it's especially fun in the fall. Come here for apple picking (try 24 Carrot Farm for organic you-pick apples) and fresh apple pies (try Apple Pantry Farm for the best). More about Apple Hill here.
And besides Apple Hill, little stands selling just-picked fruit and other products like vegetables and eggs are all over Northern California. Some simply have a box for you to put your money in. Others sell fruit that is pesticide-free even if the farm is not certified organic.
Insider's tip: Summer is the best season for fruit in Northern California. Early summer brings apricots, cherries, and strawberries, while mid-summer brings nectarines, peaches, pluots, plums, raspberries, and blueberries. Late summer and fall are good times for figs and persimmons.
What would you like to do in Northern California? If you've spent time here, what are your suggestions?
Shop for what to wear while visiting Northern California:

Recommended places to stay in Northern California:

The City of Napa:
The Meritage Resort: A full service resort with spa, dining, pool, hiking and wine tasting on-site
RiverPointe Resort: A budget option with individual mini cottages, family-friendly amenities, and a walking trail
The Westin Verasa: The quality and upscale design you expect from Westin in a convenient location
Sacramento:
The Citizen Hotel: Located in the heart of downtown, this is a beautiful boutique hotel
The Westin: Luxury on the riverfront
Mendocino:
Little River Inn: A beautiful family-friendly property
Brewery Gulch Inn: Award-winning small hotel where local food is king
San Francisco:
The Westin St. Francis: Historic hotel on Union Square
Super 8 Union Square: A clean budget hotel in a superb location
Kensington Park Hotel: Boutique hotel in a historic building one block from Union Square
This apartment is amazing (click here for $40 off your first Airbnb stay)
Lake Tahoe/Truckee:
Red Wolf Lodge Squaw Valley: A family-friendly option with easy access to hiking, skiing & the Village at Squaw Valley
The Hyatt North Lake Tahoe: The convenience of a full resort with beach access on the North Shore
Condos at Northstar: My family loved staying here–the condos are cozy & comfortable
The Ritz-Carlton at Northstar: If you're looking for luxury and a superb ski location, this is it.
Sea Ranch/Gualala:
Il Tramonto vacation rental: One of our favorite places! If you're looking for wild beauty on the coast, stay here!
Additional resources:
Fodor's Guide to Northern California
Top 10 California Wine Country
30 Things to Do in Napa Valley
30 Things to Do in San Francisco
The Historic Architecture of California
A Romantic Getaway in Napa Valley
The Perfect Day Trip to Napa Valley
The Perfect Day Trip to Sacramento
The Perfect Day Trip to San Francisco
Lake Tahoe: 5 Things to Do with Kids in Winter
Warm Weather Activities at Lake Tahoe
Top 25 Things to Do in California
You may also be interested in my three-day guide to Napa Valley
Join me on Pinterest and Instagram for more travel and design inspiration from California.
Pin it for later:

SaveSave