California is not only my home state but also my favorite state to travel in. It truly has a bit of everything — mountains, beaches, forests, volcanoes, lakes, deserts, historic sites, and amazing cities. It also boasts the country's tallest trees, the best food and beer (in my humble opinion!), the best weather for travel, and perhaps the country's most stunning state and national parks. But California's travel potential comes with a hefty price tag. While traveling here in Northern California, I'm always on the lookout for ways to make our travel dollar stretch farther. Thankfully there are lots of wonderful free things to do in Northern California. Here are my ideas, but I'd love to hear your suggestions!
Free things to do in San Francisco:
Golden Gate Park: Many of the park's best attractions, like the Botanical Garden and Conservatory of Flowers, require an entrance fee, but there are many free things to do in Golden Gate Park.
If you start in the busy area between the California Academy of Sciences and de Young Museum, you'll be treated to the beautiful music concourse with the Spreckels Temple of Music, fountains, and trees. You can enter the de Young Museum and instead of paying to enter the galleries, head to the right and up the elevator to the top of the tower for one of the best views of the city. Don't miss the view of the green roof of the California Academy of Sciences. Outside the de Young, take a stroll through the sculpture garden.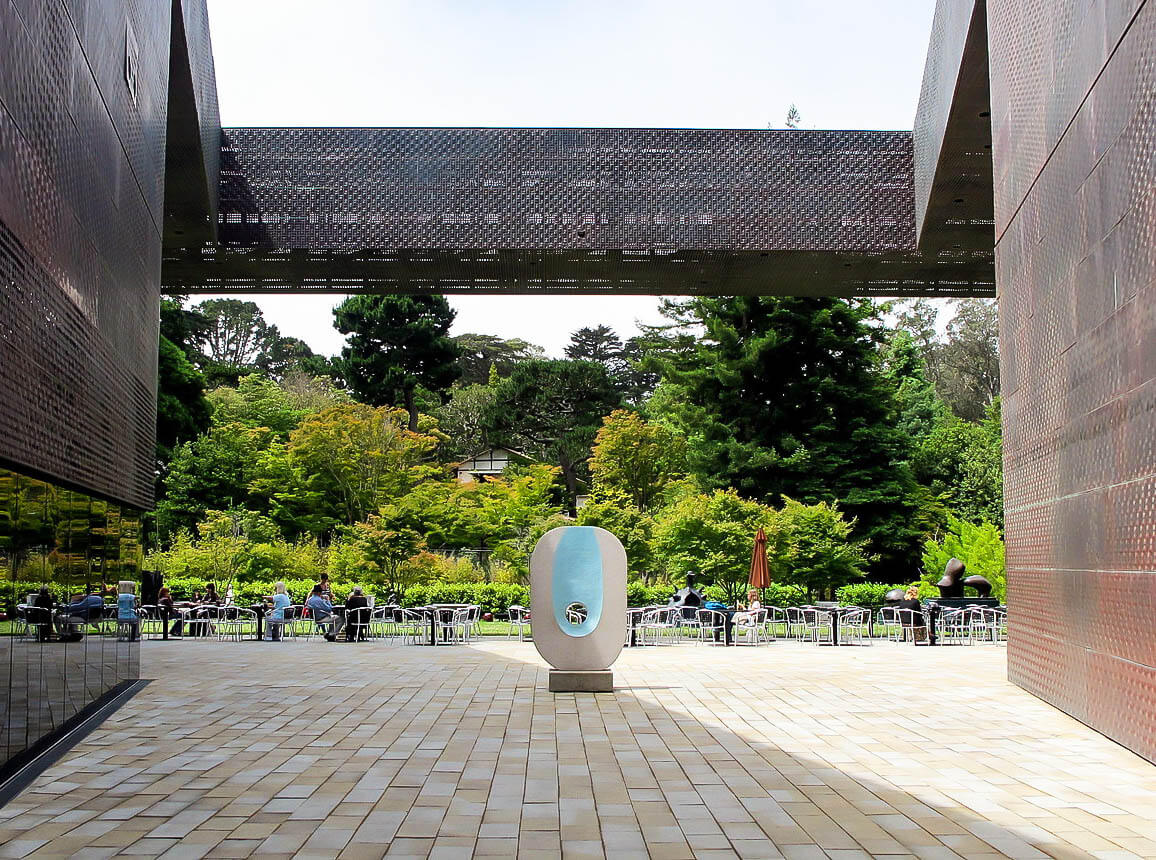 Check out the gardens outside the Conservatory of Flowers and admire the historic architecture of this 1879 building; if you come in the summer or early fall, the dahlia garden to the side of the conservatory is especially beautiful.
Near the conservatory is Koret Children's Quarter, an old but very cool playground — a must if you're traveling with kiddos. The rolling hills behind it make a nice place for a picnic and good people watching.
Farther down the park is Stow Lake, the field where a group of bison live, and the old Dutch windmills, where you can walk across the street and walk down the beach and its rolling sand dunes.
The park also has a series of fun weekly activities, ideal for getting a real feeling for the locals' take on this beloved city park.
Diego Rivera Gallery: This gallery is part of the art college and includes the Diego Rivera mural.
The Golden Gate Bridge: Walk or bike across the Golden Gate Bridge or stop at Fort Point instead for views from just below the bridge. If you go with small kids, you might want to walk just part way and back. Free parking is available at Fort Point or off Lincoln Blvd. in Presidio National Park.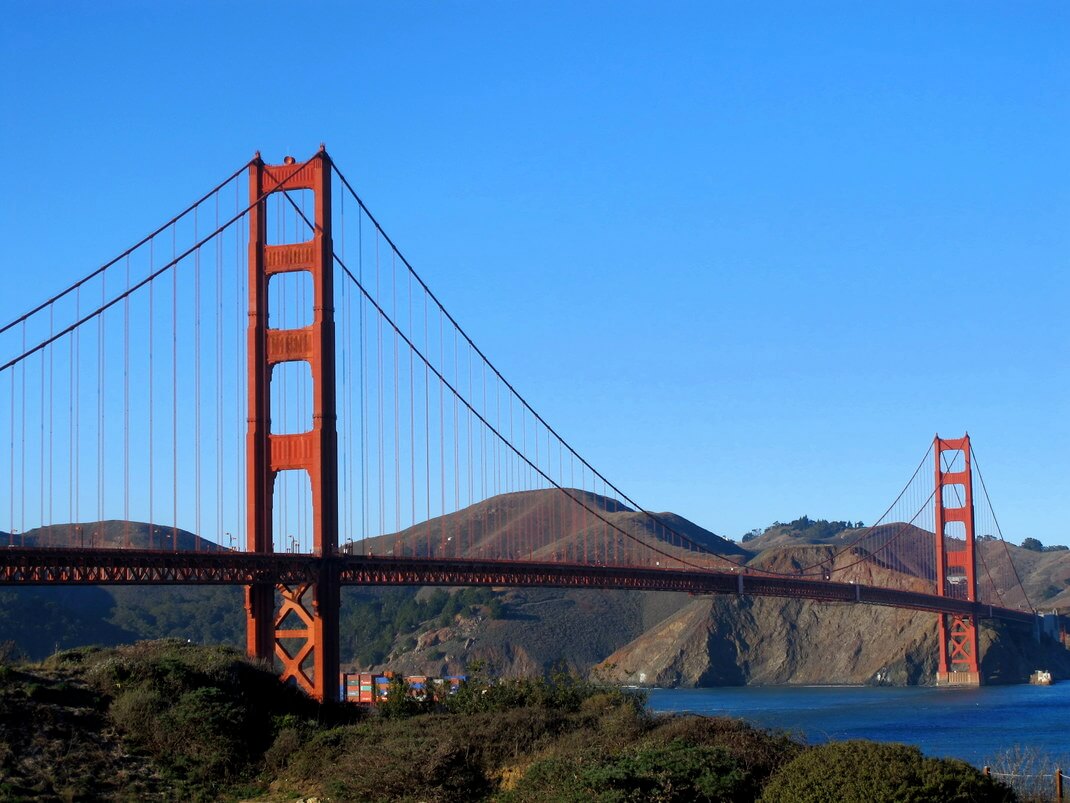 Coit Tower: It's not free to climb the tower, but you can still enjoy it for free. Take the Filbert Street Steps up to Coit Tower — the walk itself is worth the time (and you might even see the wild parrots) — and then view the murals for free on the bottom floor of the tower.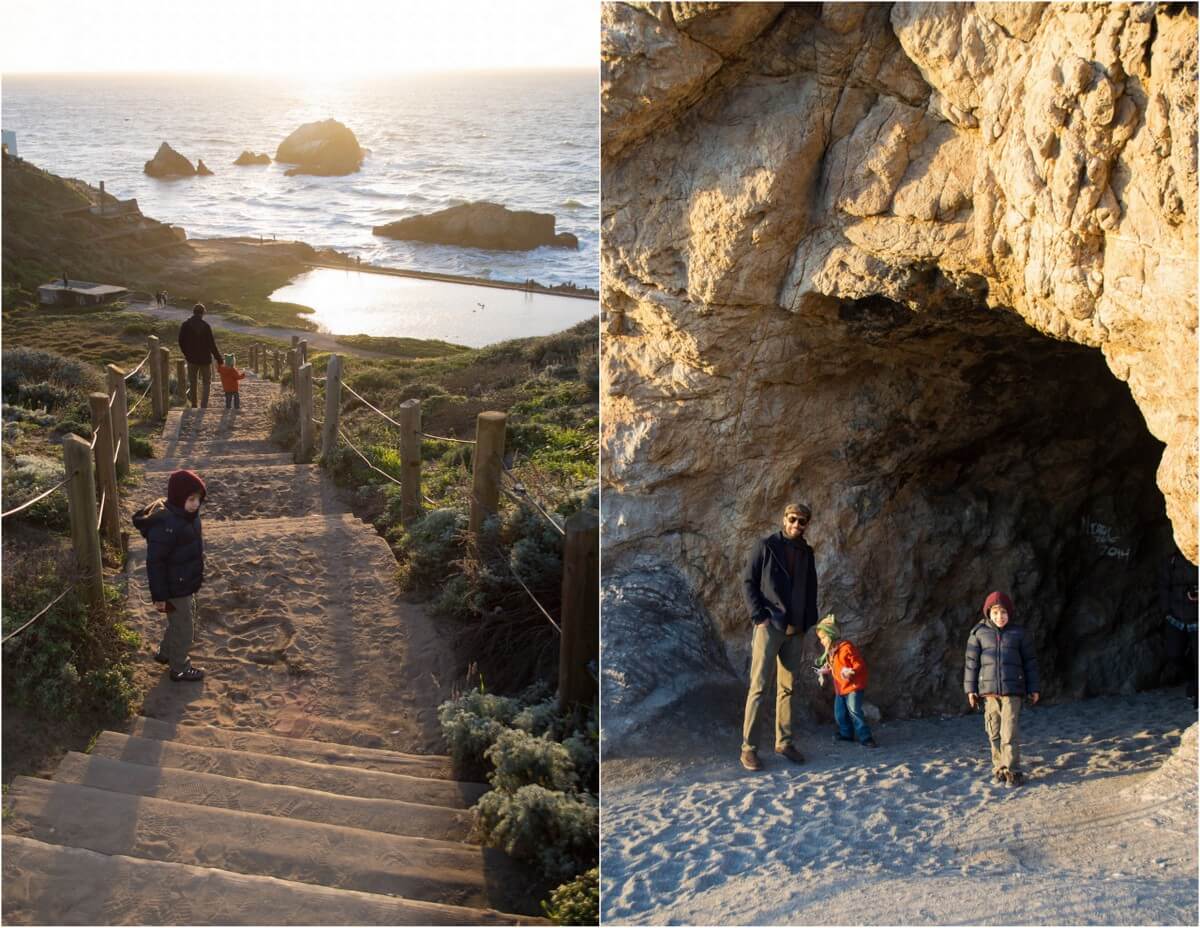 One of my favorite things to do in San Francisco is visit the ruins of Sutro Baths, especially at sunset, and walk around Land's End. This quiet spot in the northwest corner of the city includes hikes and incredible views of the Golden Gate Bridge and the ocean.
Free tours of the city: I've never tried these but have heard that they're a lot of fun. Free tours are available through the Public Library or organizations such as Free Tours by Foot.
Walks in Presidio National Park:
Artist Andy Goldsworthy's Wood Line outdoor sculpture, set in a eucalyptus grove off Lover's Lane (near the Presidio Blvd. entrance), is just one of the quiet walks you can take in the Presidio.
Neiman Marcus Interior: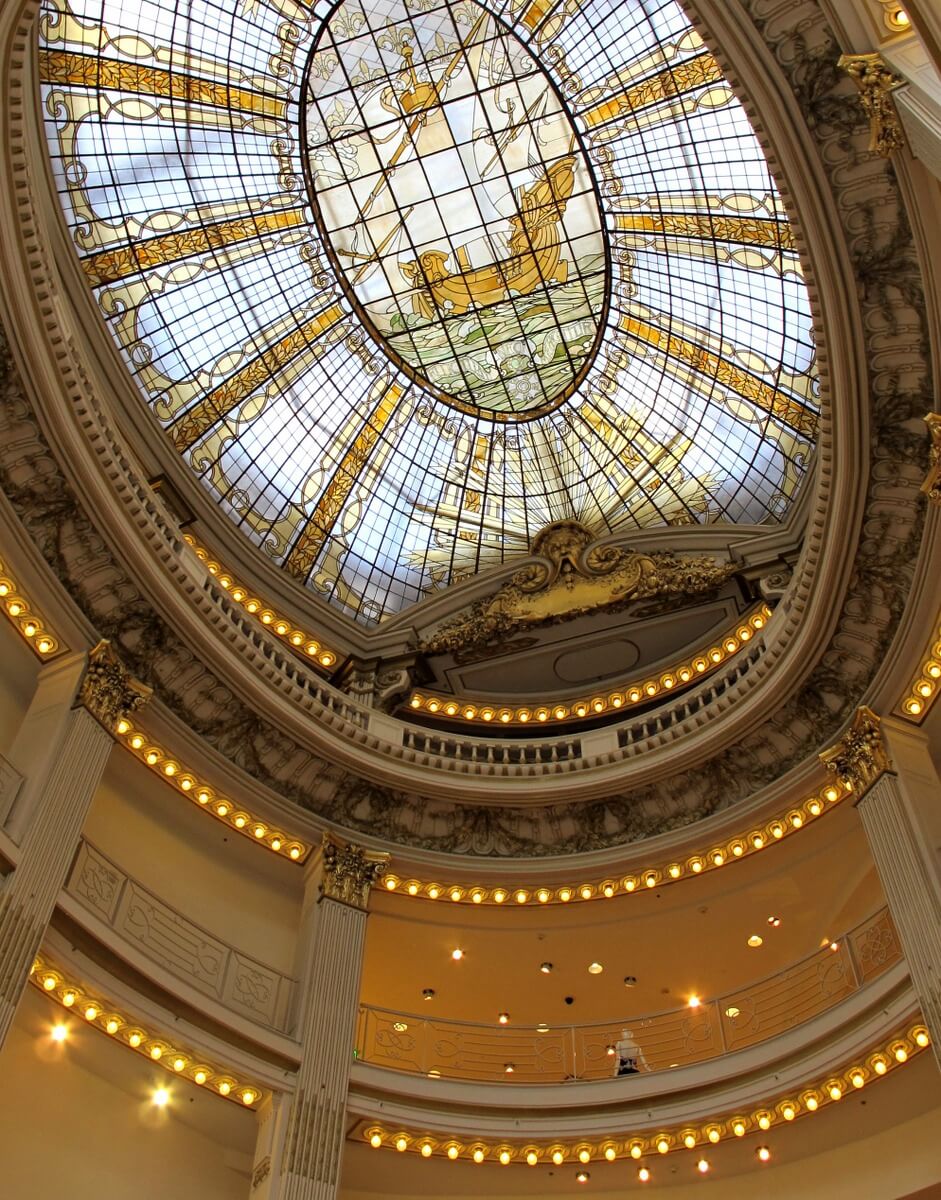 This rotunda built in the Beaux-Arts style is reminiscent of the grand architecture of Europe's great cities. You can see it from different angles by going up the levels of the store. Definitely worth a quick peek if you're near Union Square.
The Cable Car Museum: San Francisco is of course known for its cable car transportation. This small museum has free admission and gives visitors an up-close view of the history of cable cars in the city.
Just outside the city: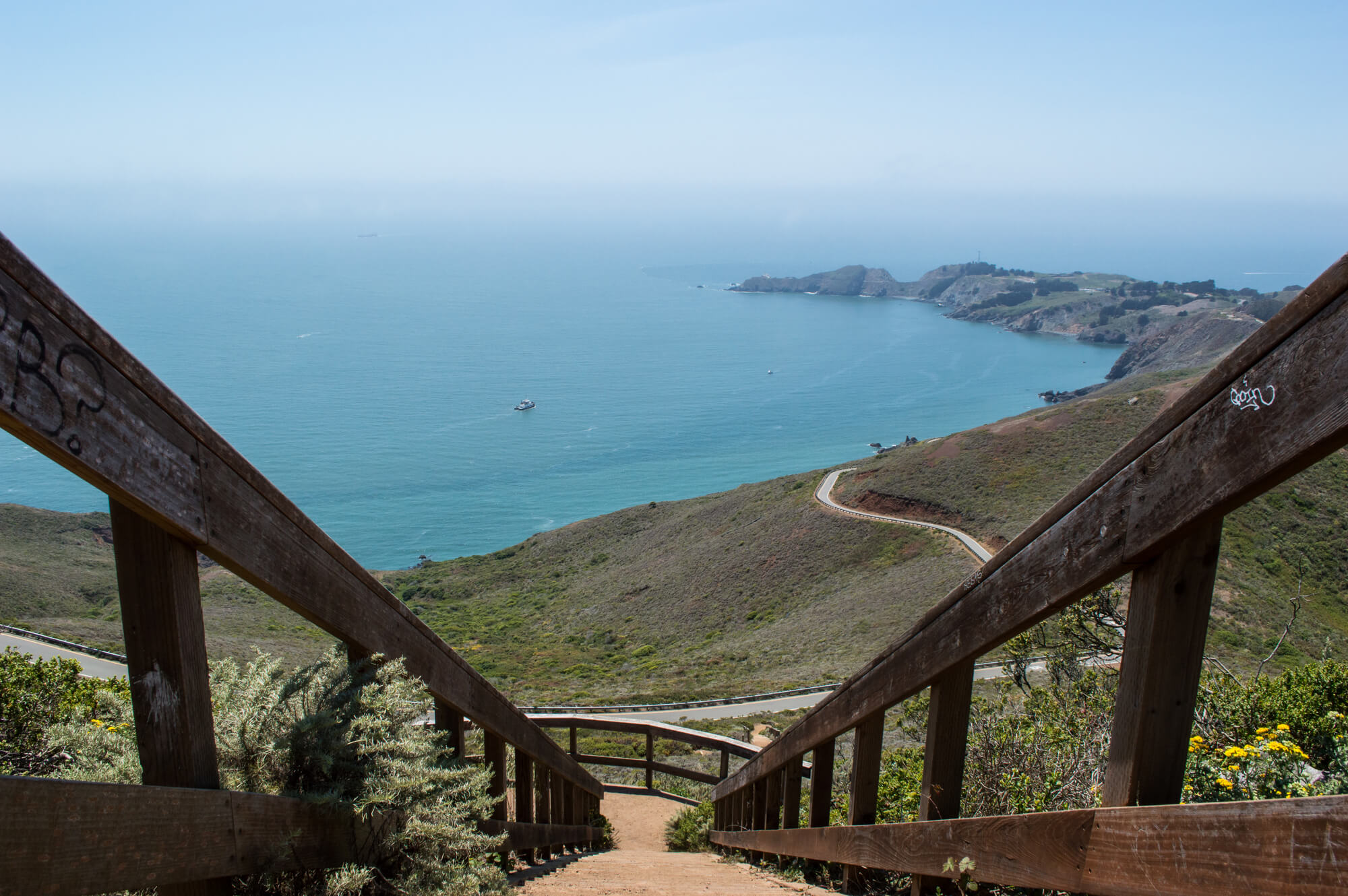 Visit Point Bonita Lighthouse, precariously located on a tiny strip of land that's reached by a tiny bridge, and the Golden Gate Recreation Area, which has incredible views from its hiking trails. Free parking and no entrance fee at both, but parking for Pt. Bonita Lighthouse can be limited.
Read more: things to do in San Francisco and ideas for one day in San Francisco 
Free things to do in and around Sacramento:
UC Davis Arboretum:
The UC Davis Arboretum is one of my favorite places to spend a nice day near Sacramento. You can find free parking behind the Whole Foods as you approach the arboretum. The best way to take full advantage of the arboretum is to bring a scooter or bike and zip around.
Lodi wine:
The small town of Lodi south of Sacramento boasts many small wineries and an astonishing 100+ varieties of grapes. Most wineries charge $5-10 per tasting (a steal compared to Napa Valley!), but when you pull into town, stop by the Visitor's Center and ask which wineries are offering free tasting coupons.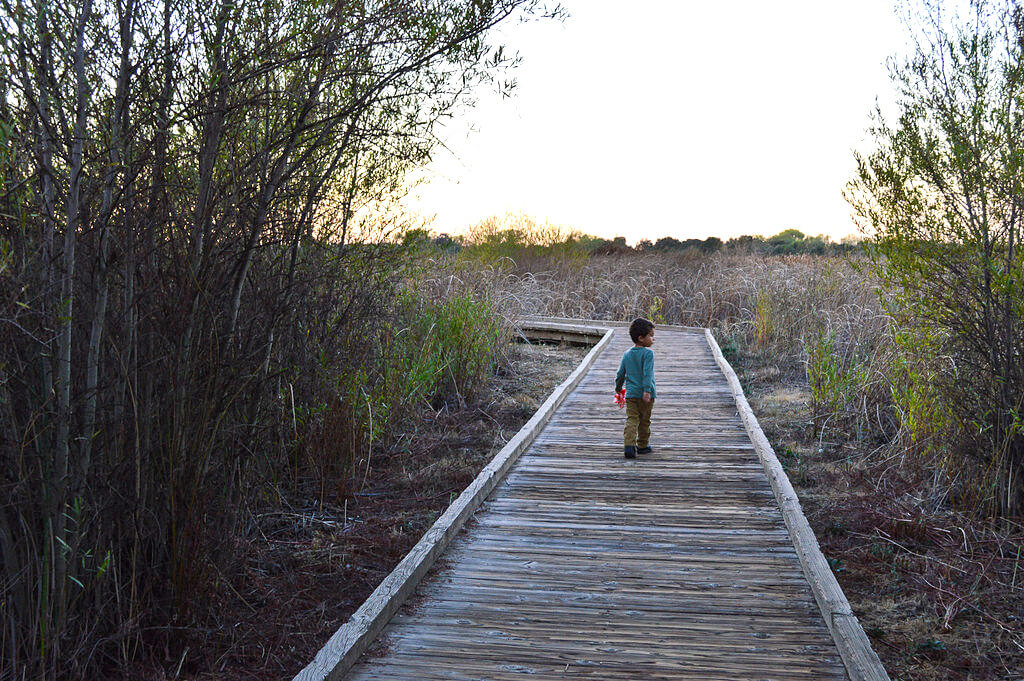 Just south of Sacramento off of I-5, the Cosumnes River Preserve has flat, easy trails for kids and adults through the wetlands. It's especially nice in the winter when sandhill cranes and other flocks of migrating birds fly in at dusk.
Old Sacramento:
This historic state park next to downtown Sacramento takes you back to the Gold Rush (except for the trashy souvenir shops and overpriced candy stores, that is). I have a love-hate relationship with Old Sacramento, but it is a must-see, especially for the beautifully-preserved architectural details.
Capitol Park: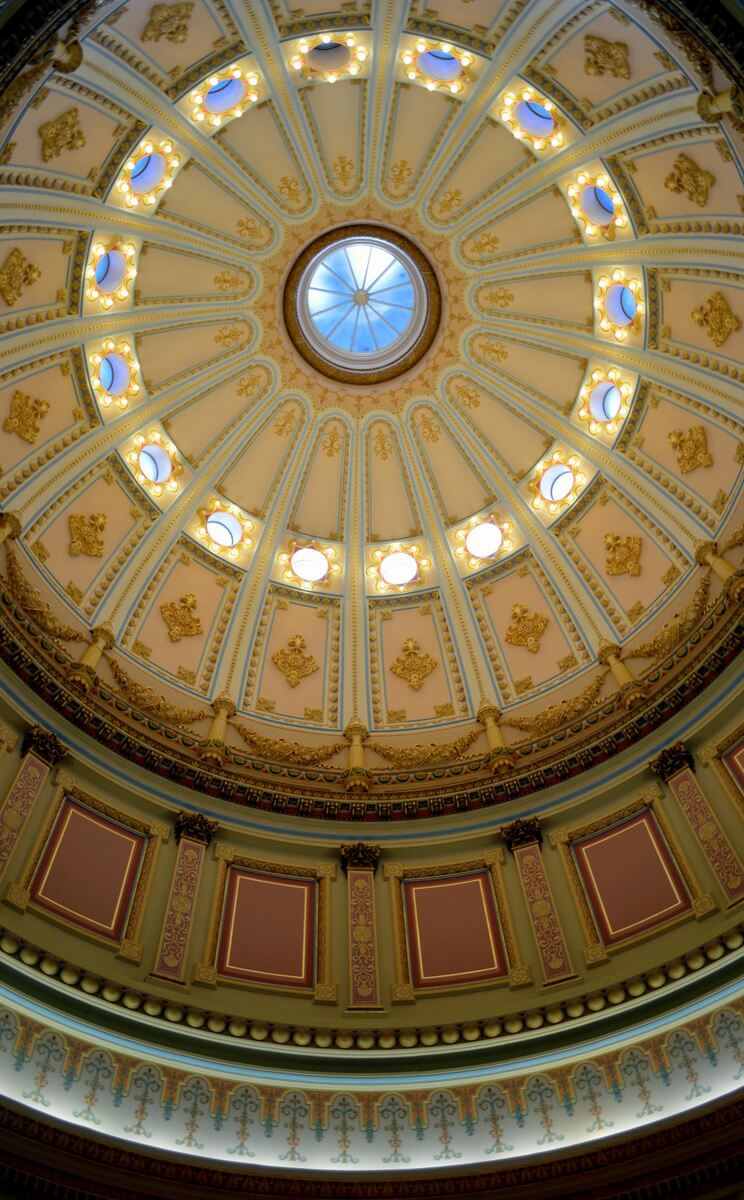 Right in the heart of downtown Sac is the impressive Capitol building and Capital Park. Take a free self-guided tour of the interior (don't miss peeking in on the senate chamber), and then wander the park and see a huge array of trees from around the world, each individually labeled.
If you come in the early spring, look for the stunning pink flowers of the saucer magnolia trees, and in winter and spring, look for trees full of oranges. The rose garden at the end of the park at 15th Street is lovely, especially in late spring through fall.
American River Bike Trail: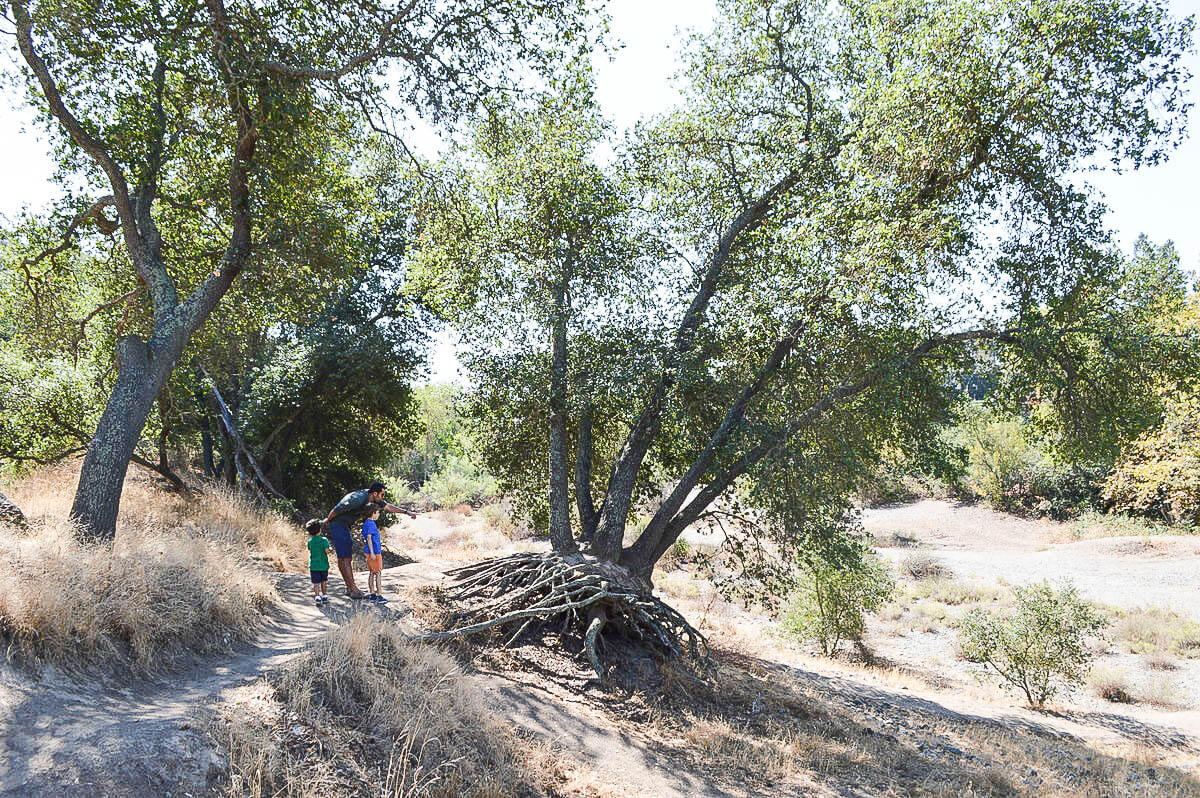 Europe may have "bike highways," but so does Sacramento! The American River Bike Trail, also called the Jedediah Smith Memorial Trail, runs for 32 miles from downtown Sacramento east to Folsom. There are free places to park along the trail, and you can get off the trail and try some of the walking/hiking trails as well (see above). The trail is used by a mix of cyclists and pedestrians, so watch for both and use caution and courtesy at all times.
Read more: 30 things to do in Sacramento
Farther afield:
Volcano: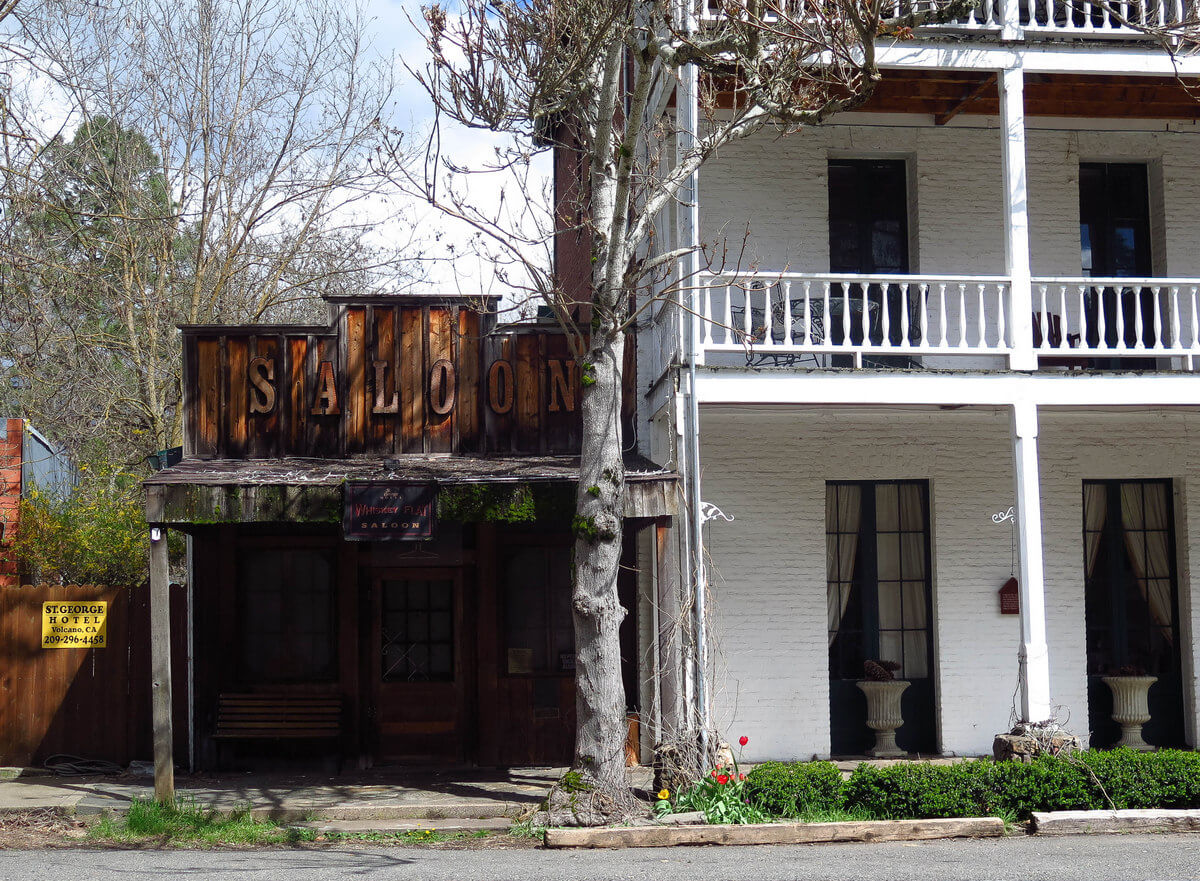 The town of Volcano used to be a big deal back in the Gold Rush days, but now it's a tiny "town" of just over 100 inhabitants. It's nestled in some of the Gold Country's quietest hills, making this a good destination if you want to get away from any semblance of normal life. There are a few historic buildings to explore, plus a little town park (good for a picnic), one of the oldest original stores in the U.S., and good food, wine and beer at the Volcano Union Pub.
Yuba River swim holes:
A favorite activity in the hot summer months in the Sacramento area is heading up to the Yuba River to cool off in the swim holes. I actually haven't done this in ages, so I can't recommend specific places, but check out Hither & Thither and "5 Yuba River Swim Holes" for more info.
Columbia State Historic Park: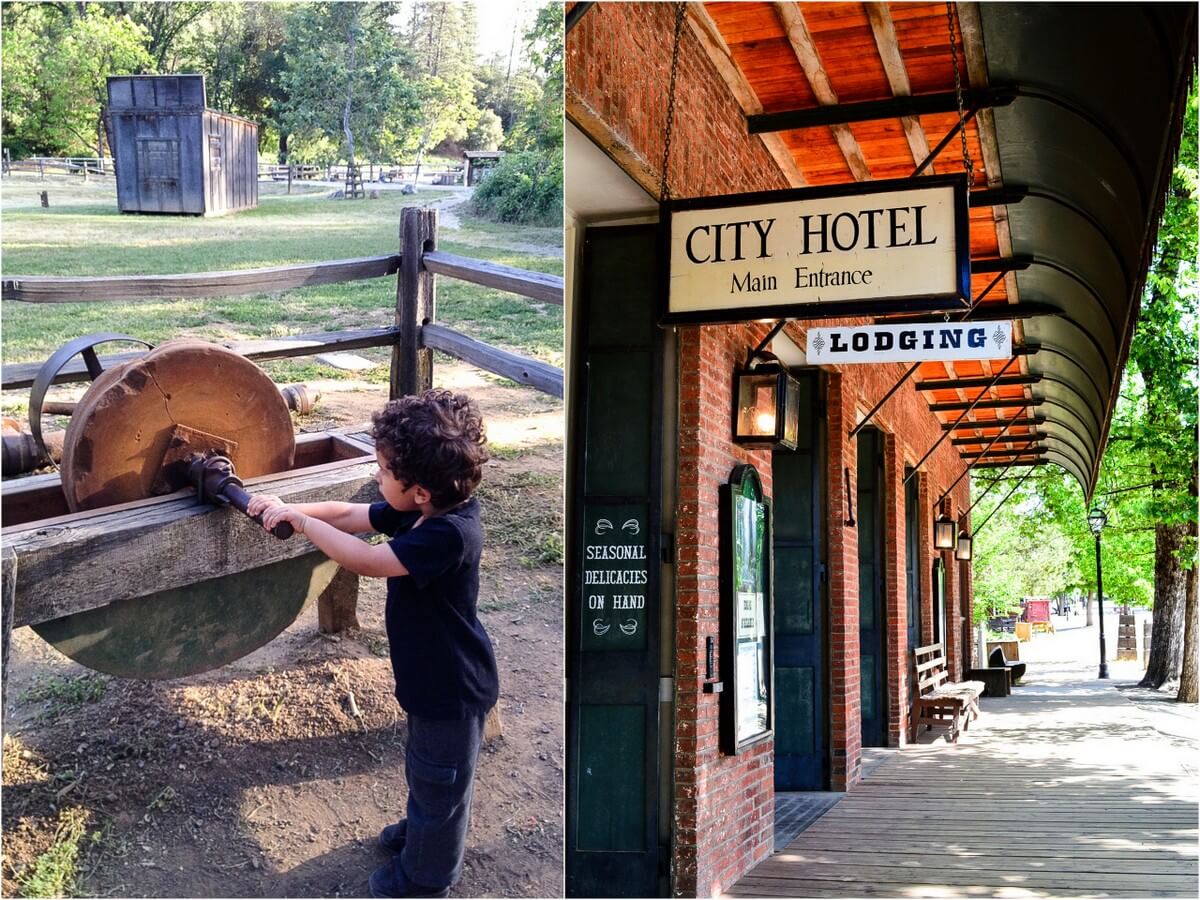 Columbia State Historic Park deep in the California Gold Country is one of my favorite things to do in the region. This small town was an important center of the Gold Rush back in the 1850s but never changed, leaving us with a perfectly-preserved town from that era. It can get crowded when the school groups visit, but we've always had great luck and enjoyed this family-friendly getaway. (Comfortable, inexpensive lodging can be found at the cabins of the campground, which is within walking distance of the town).
Free things to do in the Tahoe area:
Most of my favorite places to experience Tahoe are state parks (D.L. Bliss, for example) or include activities that aren't free (like renting snowshoes or kayaks), but there are a few totally free things to do in the Tahoe area.
Read more: 30 things to do at Lake Tahoe
Truckee Legacy Trail:
Located in the fun town of Truckee just a bit north of Lake Tahoe, this paved trail follows the noisy Truckee River — good for a long walk, bike ride, or even disc golf.
King's Beach: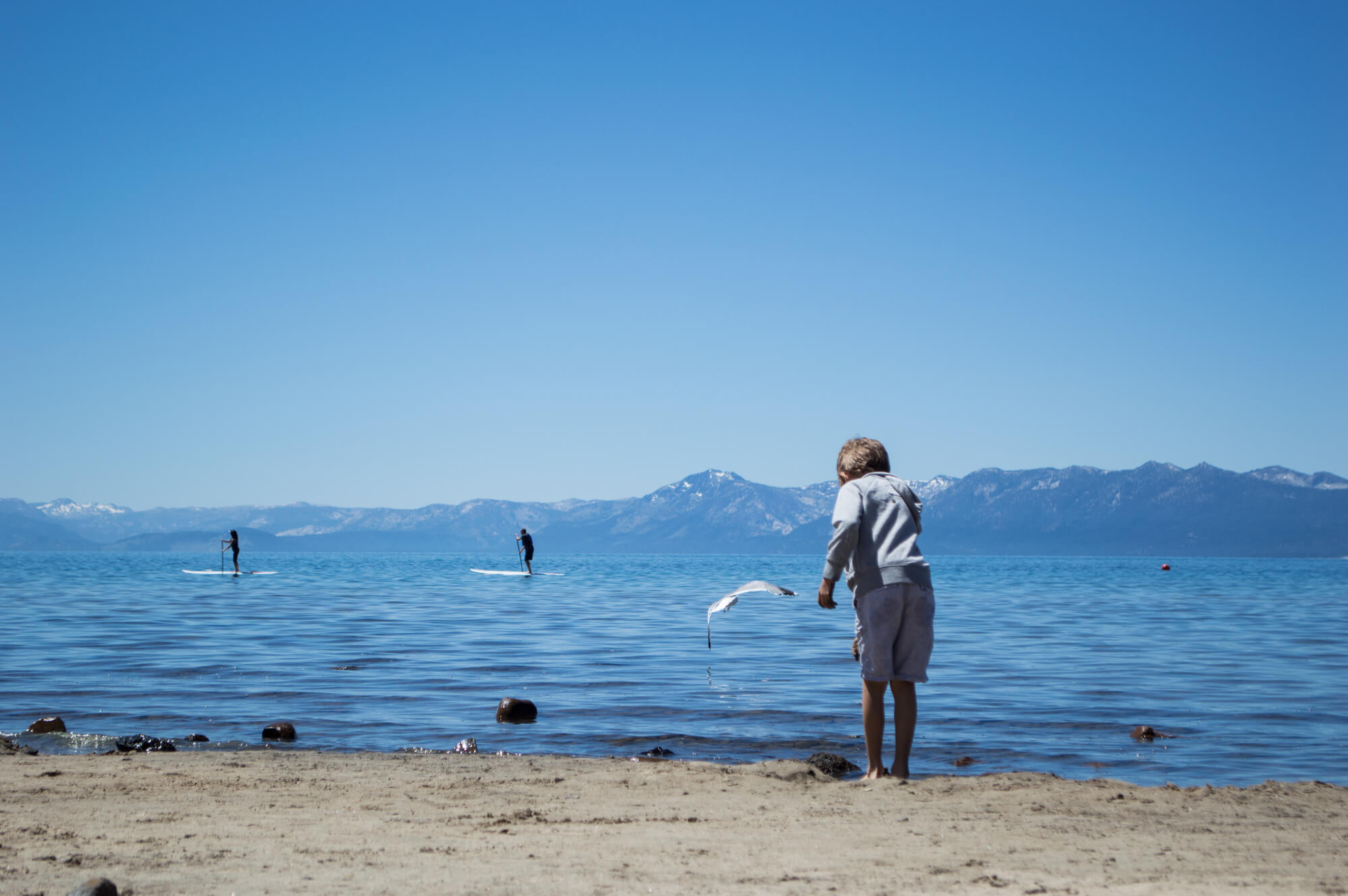 You have to pay to park here, but if you come on foot or park nearby, free access to this North Lake Tahoe beach is all yours. Restrooms, picnic tables, and a playground make this a good kid-friendly stop.
Emerald Bay and Eagle Falls: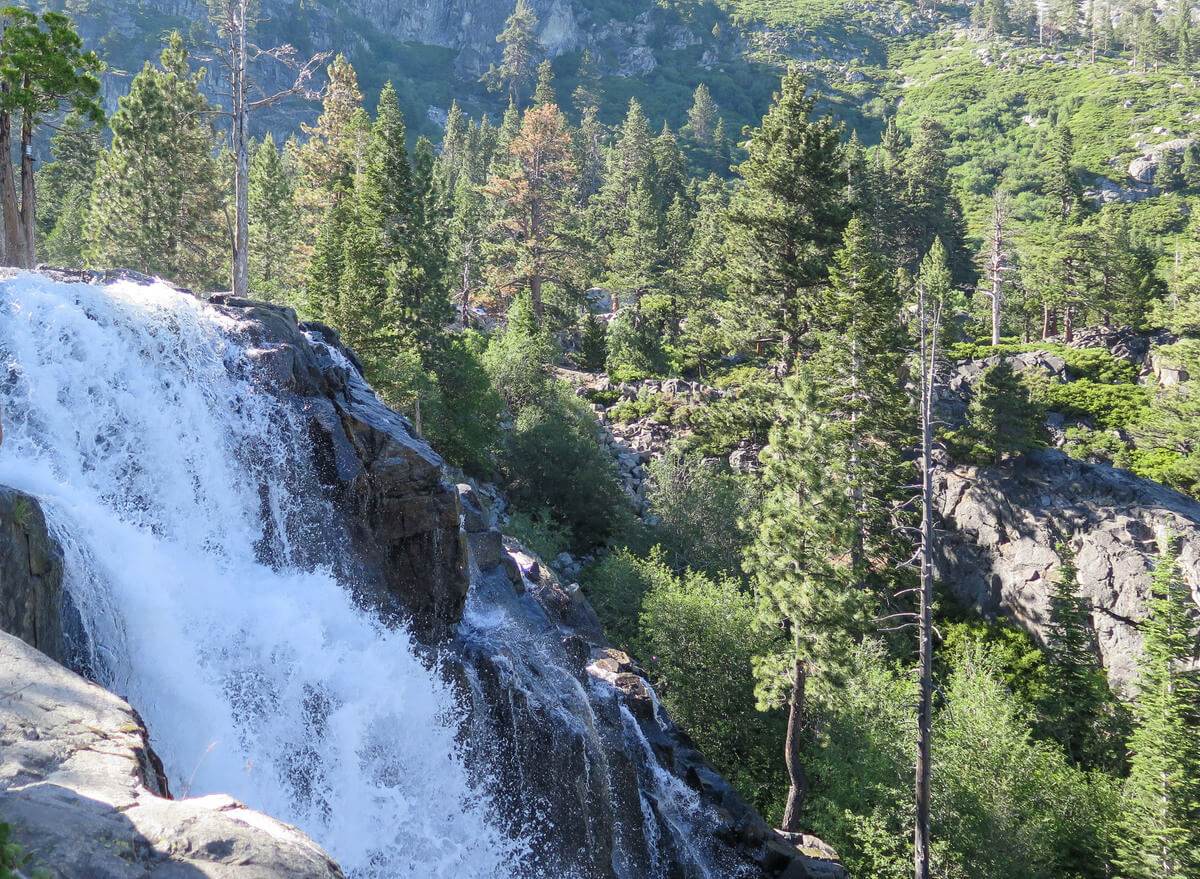 As you pass Emerald Bay, park wherever you can. If you're adventurous and in good shape, you can hike down to the shore of the bay and then back up, or you can play it safe and stay on the big rocks above the bay and take in the views. Keep an eye open for bald eagles. There's a waterfall here, too — you'll find a short trail leading to Eagle Falls, but be careful as you get close to the waterfall. It's dangerous and not well marked.
Eagle Rock hike:
This short trail takes you up above Lake Tahoe on the west side. It's quick and relatively easy but offers one of the best views of the lake. If you come with kids, keep an eye on them once you're at the top of Eagle Rock. Limited street parking is available.
Read more: 8 hikes with kids at Lake Tahoe
View over Donner Lake: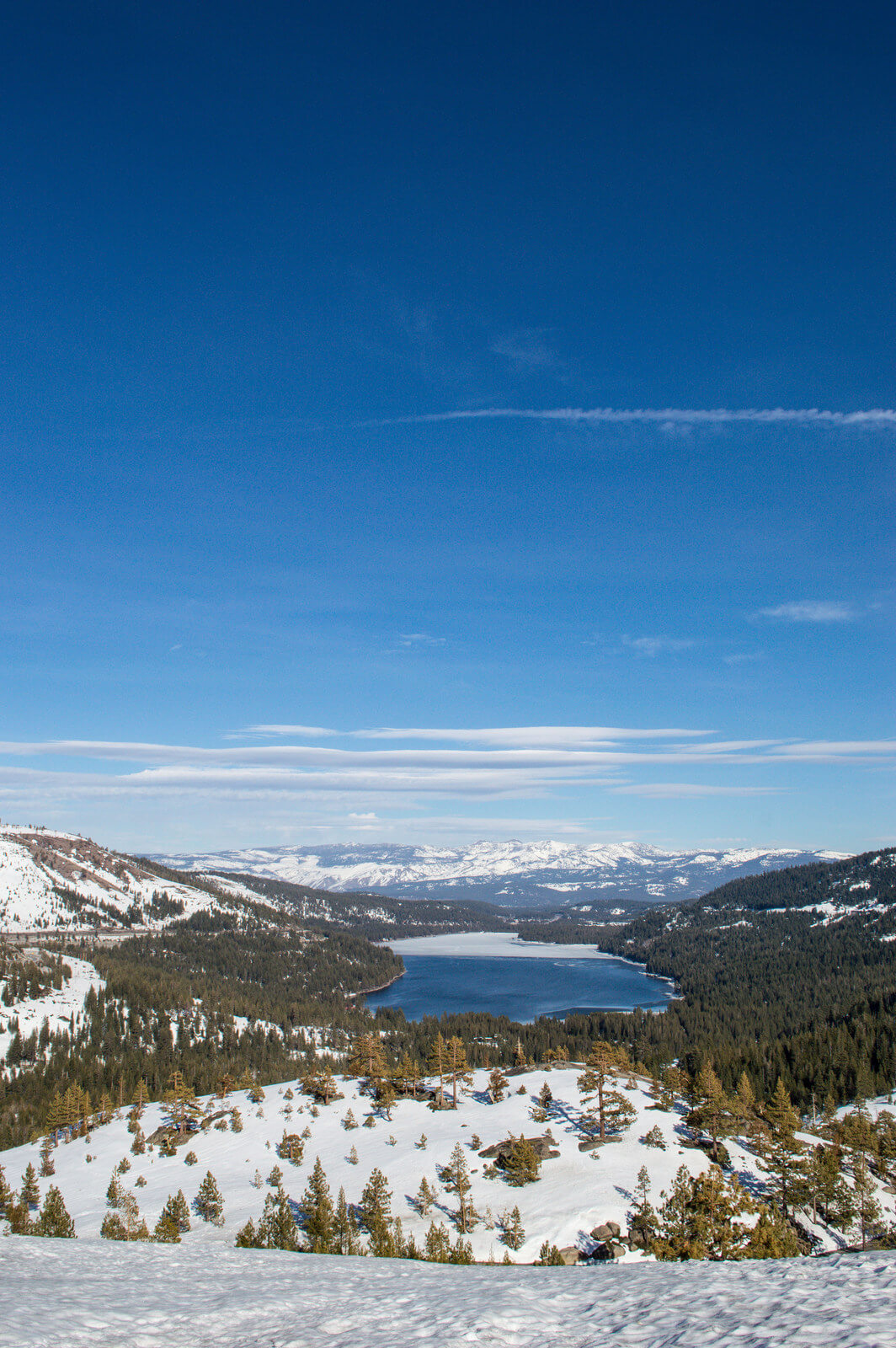 Drive past Donner Lake and continue up Donner Pass Road. Just before reaching the beautiful Donner Summit Rainbow Bridge, you'll see a small parking area where you can pull in and enjoy this view. Continue on just a tiny bit more, and you'll be treated to a view of the lake plus the bridge. For a short adventure, look for the wooden Donner Summit Railroad tunnel above the viewpoint. In warm months, you can hike in these hills and explore that old abandoned railroad tunnel.
Free gondola ride at Northstar: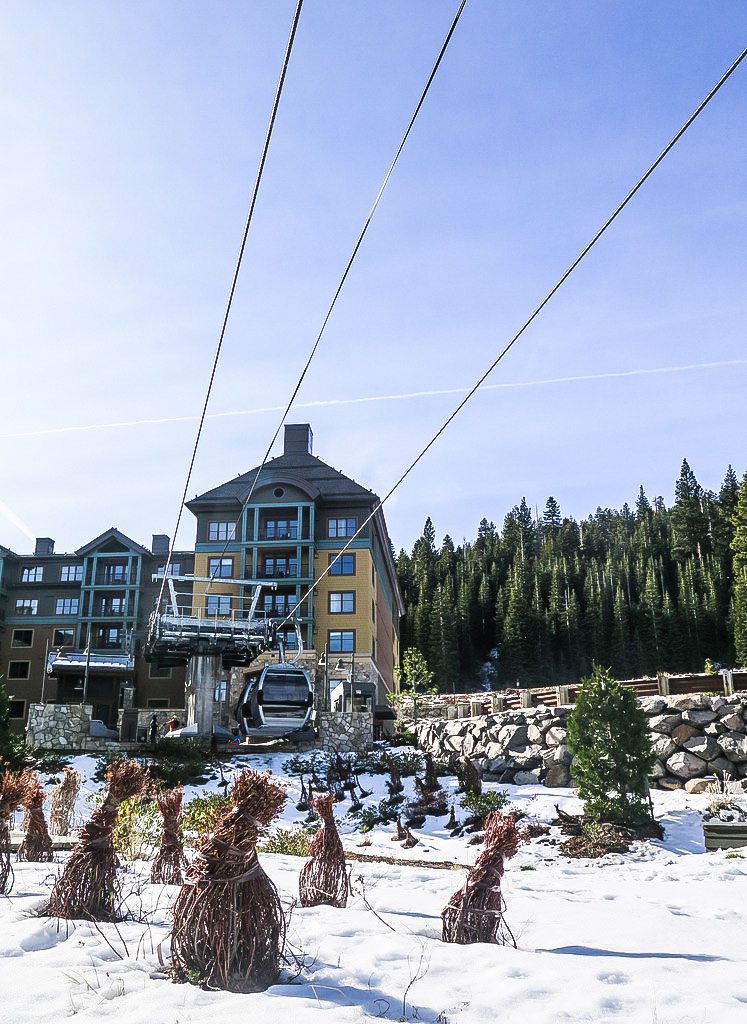 This gondola ride may be shorter and less impressive than the one at Heavenly and Squaw, but instead of paying through the nose per person, this one is free. It starts at Northstar Village and goes up to the Ritz-Carlton Lake Tahoe, where you can walk around, eat a meal, and enjoy the views. When you get to the village, turn right just before the village and look for "guest parking"–it's a large lot of free parking above the village.
Free things to do in the Mendocino area:
Glass Beach: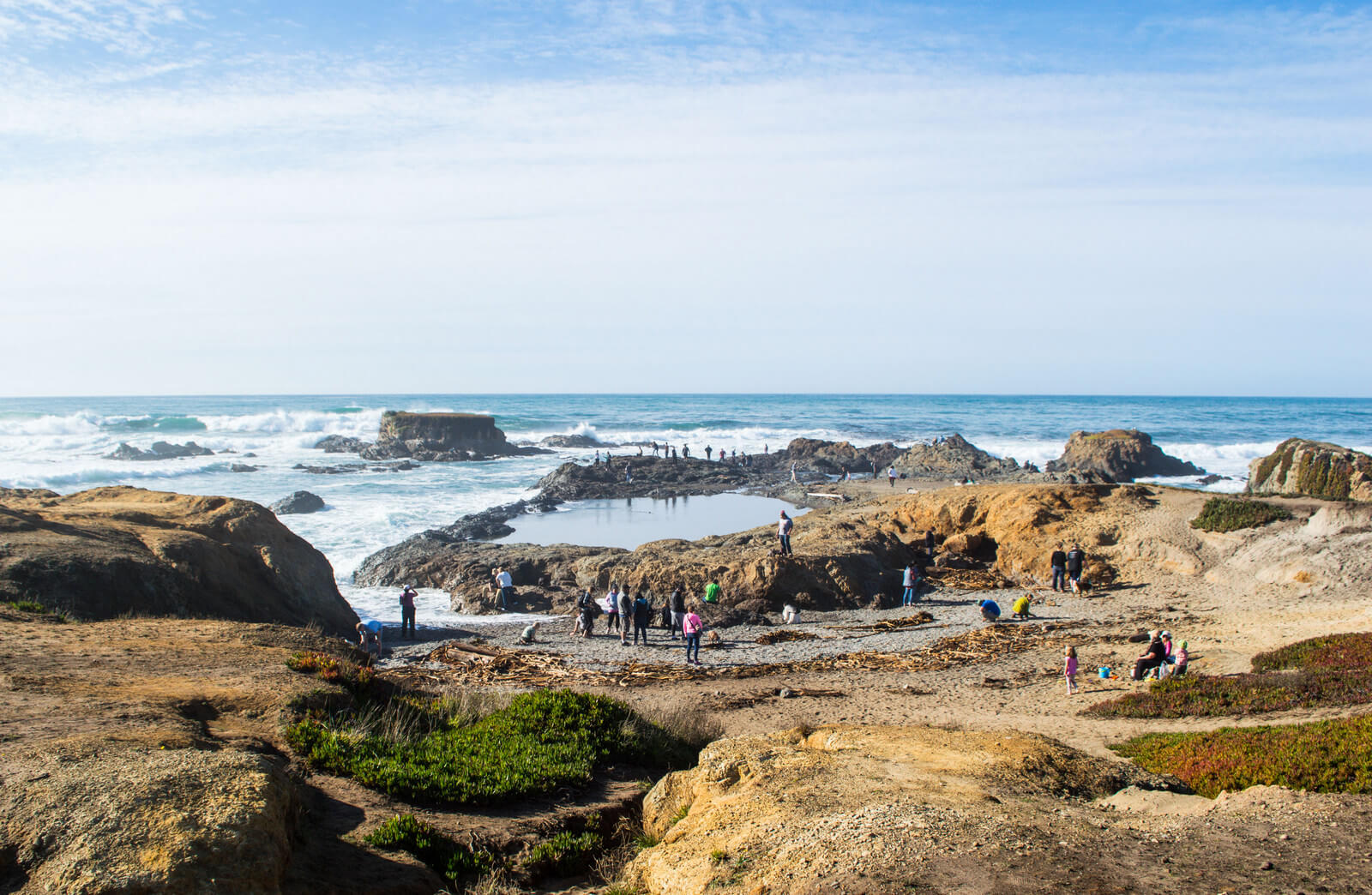 We loved the Mendocino area and found some truly amazing hiking trails and beaches, but many of our favorites were in state parks, which cost $5-10 per car to enter. For a free experience, you can head to Glass Beach in Fort Bragg. I found the beaches there to be too crowded and way overrated, but there are short walking trails that hug the coast, offering spectacular views of the bluffs and ocean.
Stop in the redwoods on Highway 128: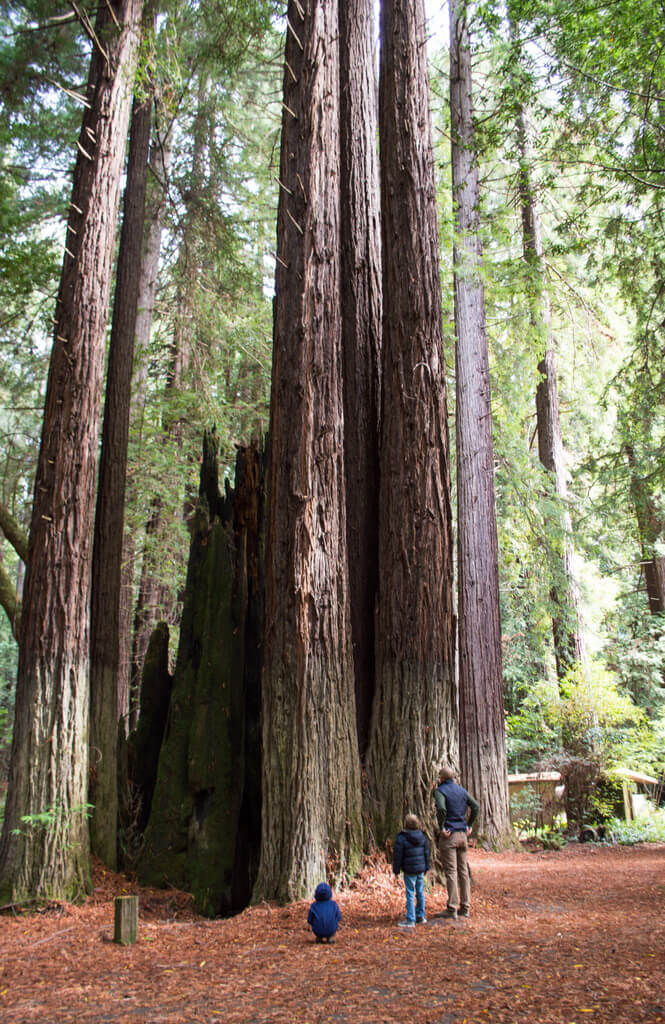 Most places where you can walk through redwood forests are state parks, but the Mendocino area has its own redwood forests that you can drive through. Take your time and pull over when you feel like it — we stopped at a closed campground and walked a bit among the giant trees.
Mendocino Headlands State Park: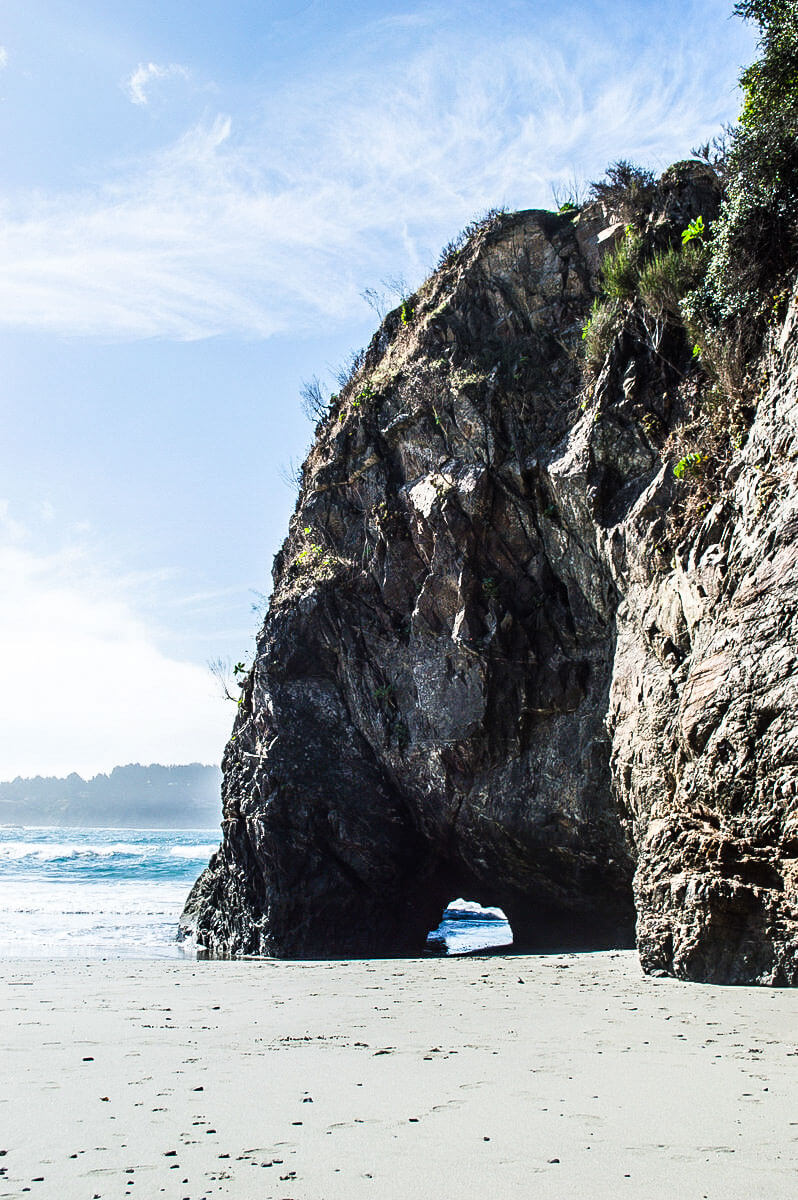 The Headlands State Park and connecting Big River Beach are free to access. You may need to pay to park in town. These are some of the best views that you'll find in the Mendocino area, but be careful on the bluffs, especially if you're with kids. We loved Big River Beach because it was uncrowded, there was a ton of cool stuff to explore, and it was free!
Read more: 30 things to do in and near Mendocino
Free things to do in Napa Valley:
Hiking at Meritage: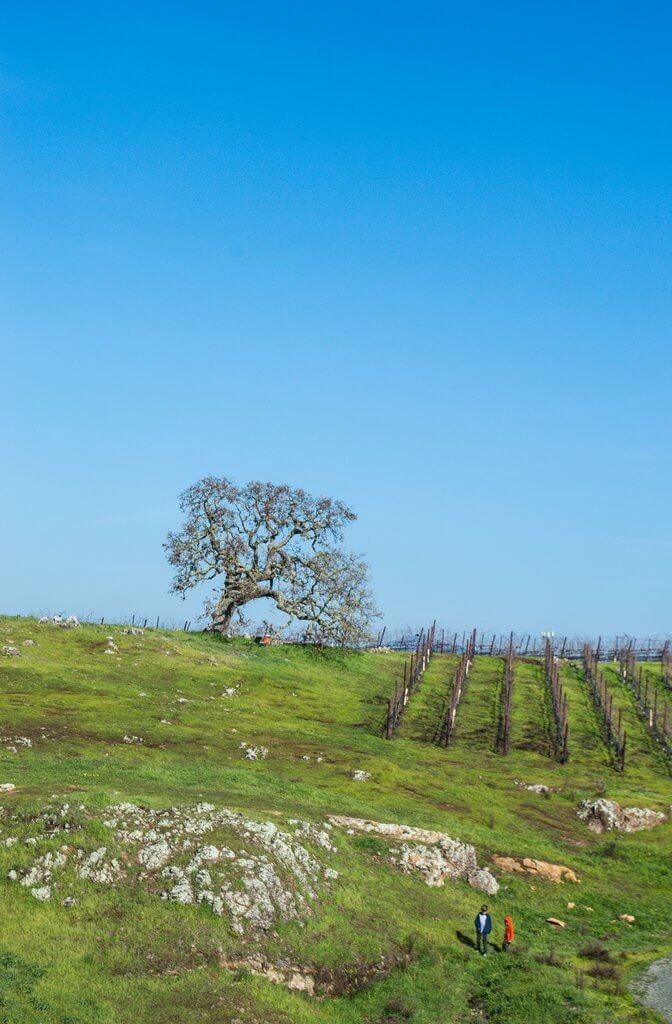 For a short, easy hike, park at the beautiful Meritage Resort & Spa just outside the town of Napa, and find the caves just behind the hotel. There are stairs that take you up to the vineyards above the cave — up here, you can walk around among the vines and oak trees and see the winemaker statue up close. It's really beautiful and quiet up here, and the wine tasting at Trinitas in the cave below is a good way to end the outing!
Read more: 30 things to do in Napa Valley and 17 budget tips for Napa Valley
Napa Art Walk:
The city of Napa has sculptures by regional artists displayed all over downtown. Have fun and try to find them all while you get to know the downtown area better.
The gardens at Chateau Montelana: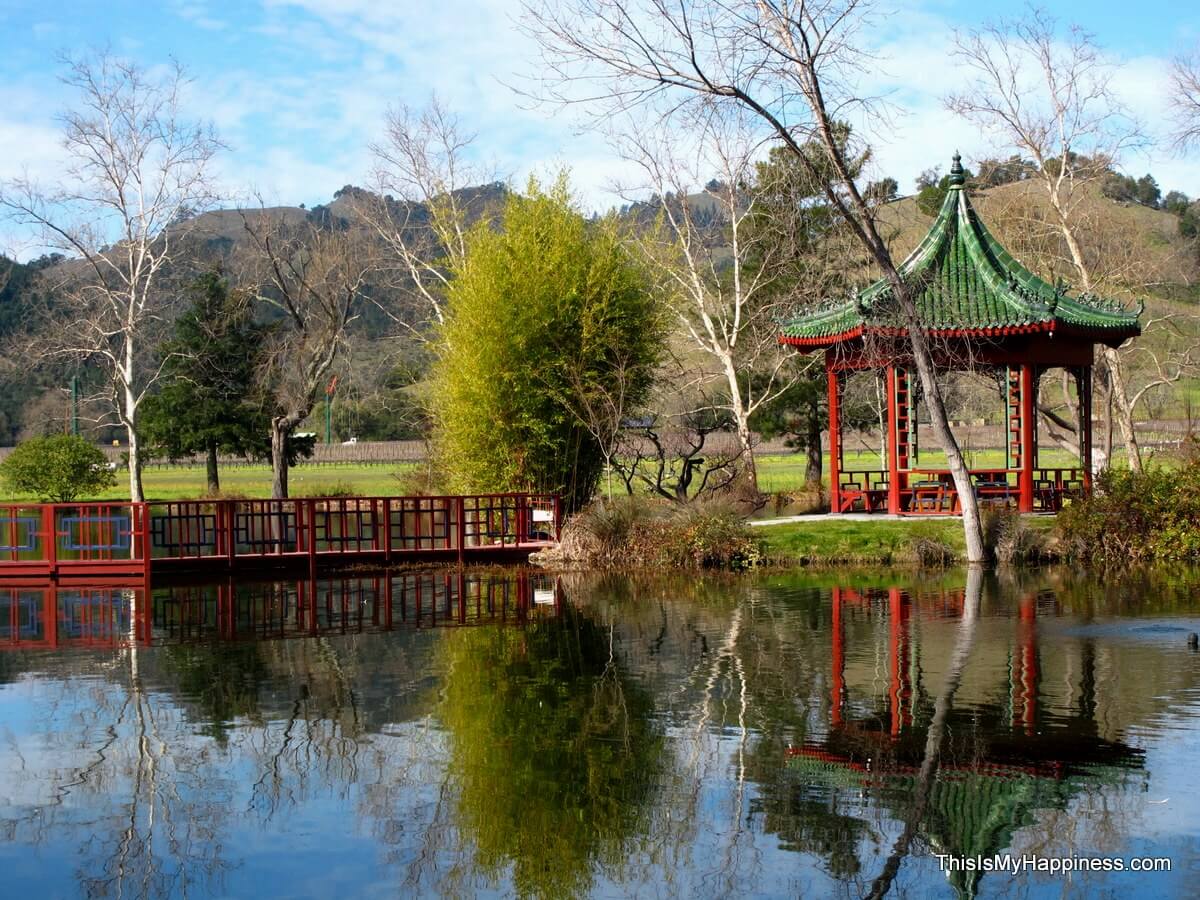 This historic Napa Valley winery is famous for shocking the wine world by winning the Judgment of Paris competition back in the 1970s. The gardens here are beautiful — stop by and take a stroll.
Free things to do in the Sonoma area:
Free wine tasting: There aren't many wineries that offer free wine tasting, but there are some!
Cornerstone Sonoma: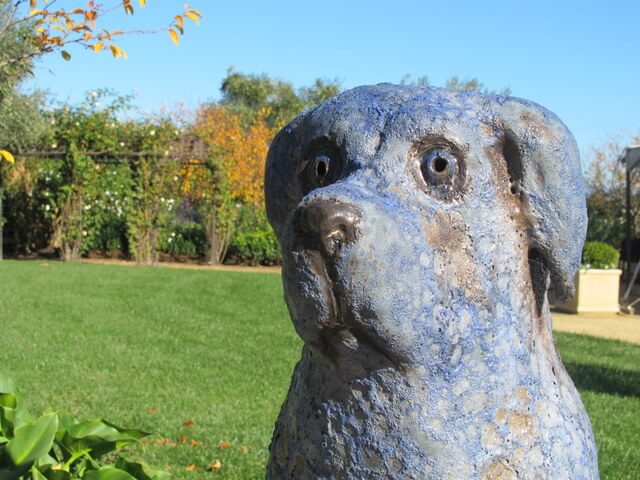 An old favorite of mine, Cornerstone Sonoma, just outside of the town of Sonoma, is a collection of outdoor art and landscape installations. It's a perfect stop if you're with kids or if you just want to see what makes this place so unique.
What suggestions or questions about affordable travel in Northern California do you have?
Pin it for later: