Updated December 17, 2017: There are so many things to do in Napa Valley that I could have easily thought of more than 30. Napa Valley has a lot to be proud of. In addition to truly beautiful scenery, this small area of Northern California boasts some of the world's best wine and food. The combination of excellent soil and weather conditions makes fertile ground for olives, nuts, fruit, and of course wine, including all the French varietals and the region's prized grape, Cabernet Sauvignon.
I have a 3-day itinerary for Unanchor Travel Guides, which has everything you need to plan a wonderful stay in Napa Valley: maps, winery and restaurants suggestions, walking tours…all for just $4.99. And check out my 7 tips for wine tasting.
More resources for Napa Valley are at the bottom of this post. These good guidebooks for Napa Valley can also help:
During my last few trips to Napa Valley, I discovered so much great wine, food, natural beauty, and more worth sharing that I decided to put them together in one big post. So, here you go, my favorite things to do in Napa Valley, starting with the whole valley first and moving to the city of Napa second:
Things to Do in Napa Valley:
1. Spend the afternoon in Calistoga: One of my favorite places in Northern California is the cute town of Calistoga at the Northernmost end of Napa Valley. The valley is narrow here, and the town is bordered on both sides by mountains.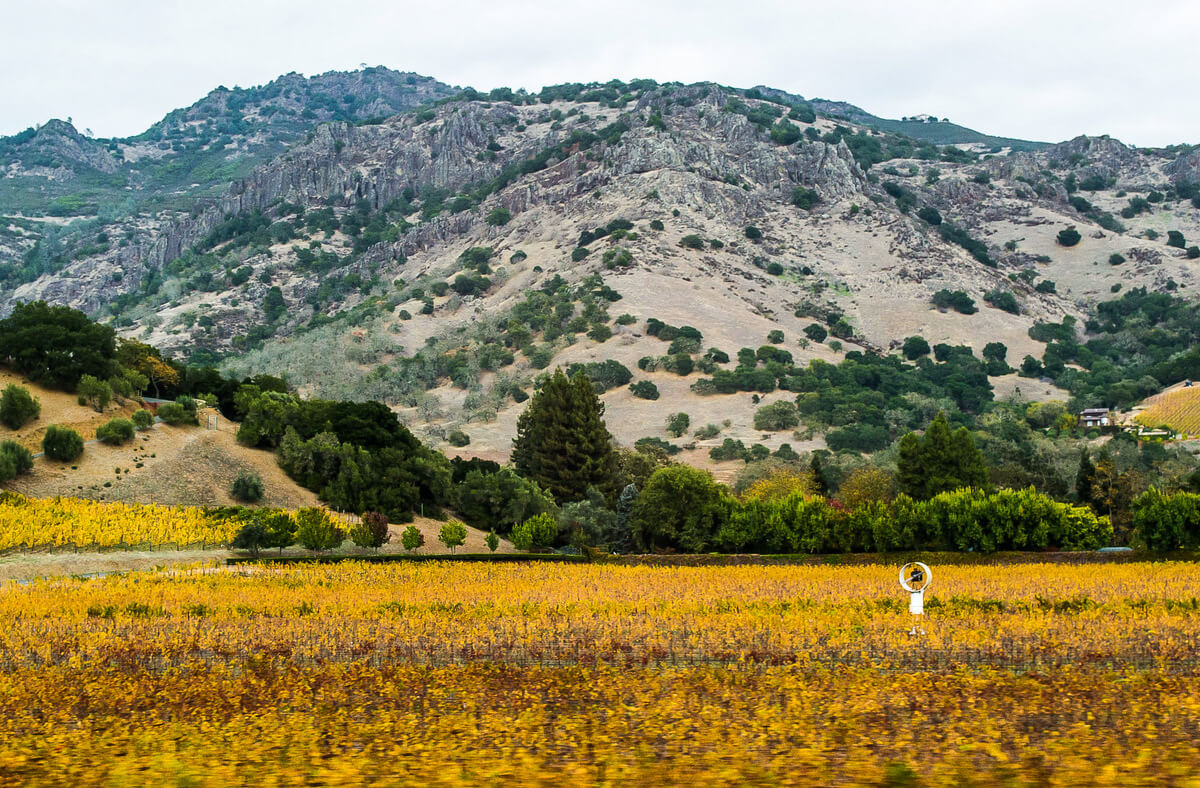 The old buildings and wooden plank sidewalks on the main street remind us of the town's 19th century past, but the town is very much rooted in the new. From beautiful wineries and luxurious spas to hiking trails and the Old Faithful geyser, Calistoga is a great place to base your Napa Valley stay.
2. Enjoy the views from a hilltop winery. This one is Signorello Estate, which unfortunately burned down in the recent fires, but you can also try nearby Silverado Vineyards or Darioush for views right off the Silverado Trail outside Napa.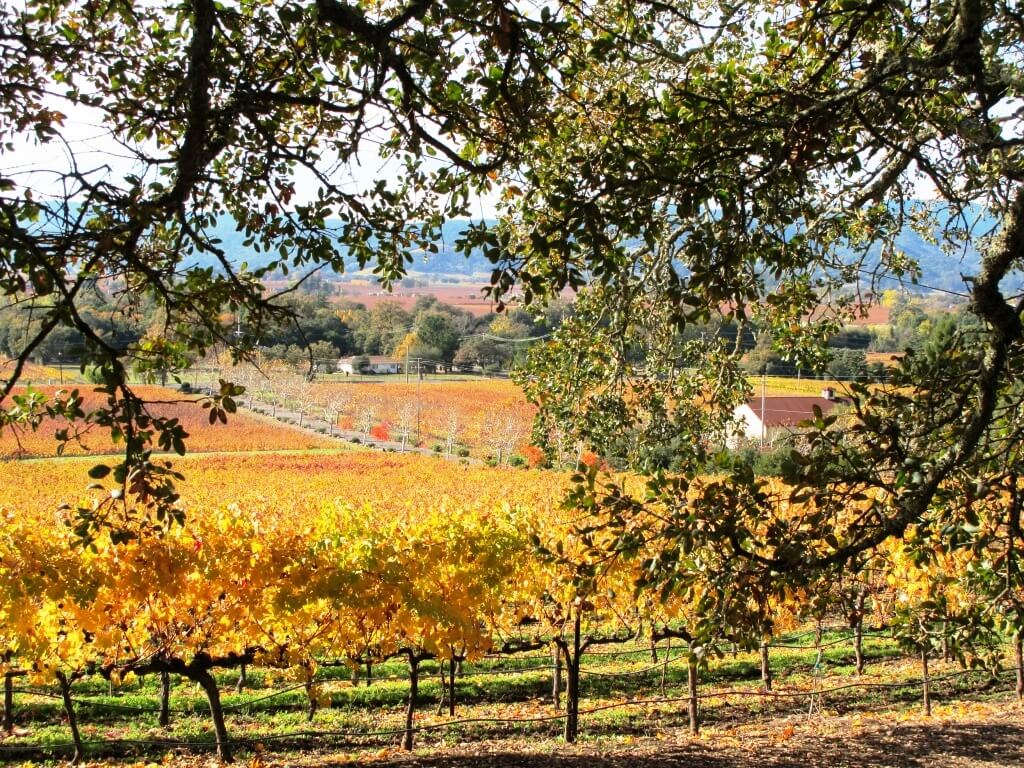 3. Visit Clos Pegase. This unique winery showcases modern architecture, sculpture and a drought-resistant garden.
4. Eat at Tra Vigne. Conveniently located right on Highway 29 between V. Sattui and Beringer, this restaurant is a convenient stop–it serves delicious Italian-inspired food at reasonable prices and has plenty of outdoor seating. Looking for something more upscale? Try Redd or Mustard's Grill.
5. Stop at V. Sattui on Highway 29 just before St. Helena. This winery has an amazing deli. Try some cheeses before buying, choose a chutney or spread to go with it, grab a baguette and chocolates, and you have a great picnic. If you are really hungry, try one of their gourmet sandwiches.
6. Experience Napa Valley in the late fall. Napa Valley's grape vines have some of the most striking fall colors anywhere (each varietal turns a different color) and makes it definitely worth a visit in November. The exact time to visit for the best colors depends on the year, but it's usually the second to third week in November.
Try getting a bird's eye view (like the one below from Silverado Vineyards) to see the shades of red, orange, yellow and even purple that blanket the hillsides and valley floor.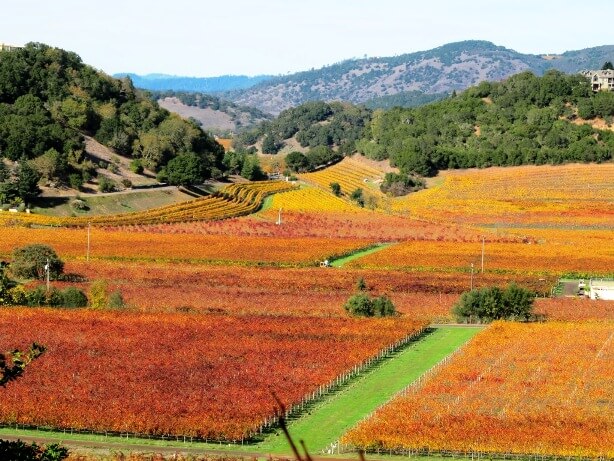 7. Take a winery tour. Choose a winery that has a tour that appeals to you. If you love caves, visit one. If you enjoy white wines, go to a winery that advertises whites in its tour. Even at the big wineries like Robert Mondavi, a tour is a great way to learn about the area and how wine is made. If you want a first-class tour, try Jarvis or Palmaz Vineyards or a boutique winery (see below) for a more personalized experience.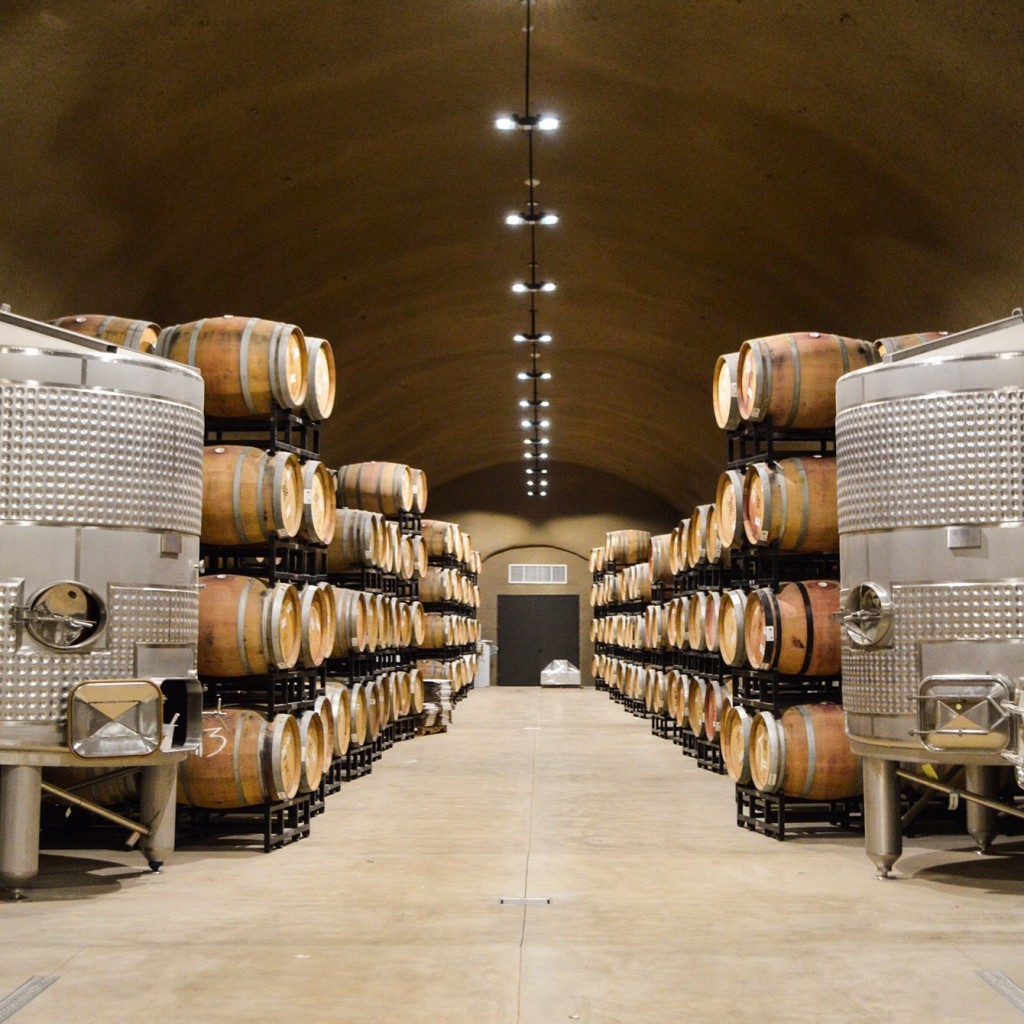 8. See some of the valley's unusual and striking architecture. Wineries like Darioush (below), Opus One, and Castello Di Amorosa will blow you away with their architecture. Unless the winery is open to the public only by appointment, it's usually OK to walk around and look without tasting, so if you've had enough wine for the day, go ahead and stop at some wineries just to see the architecture and gardens.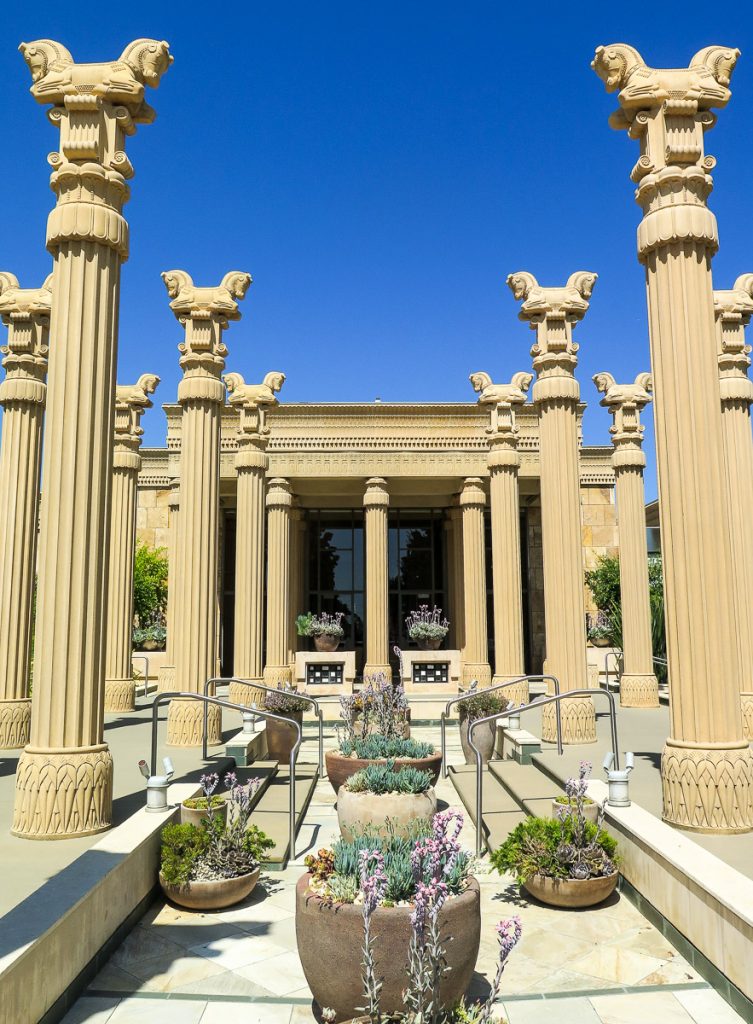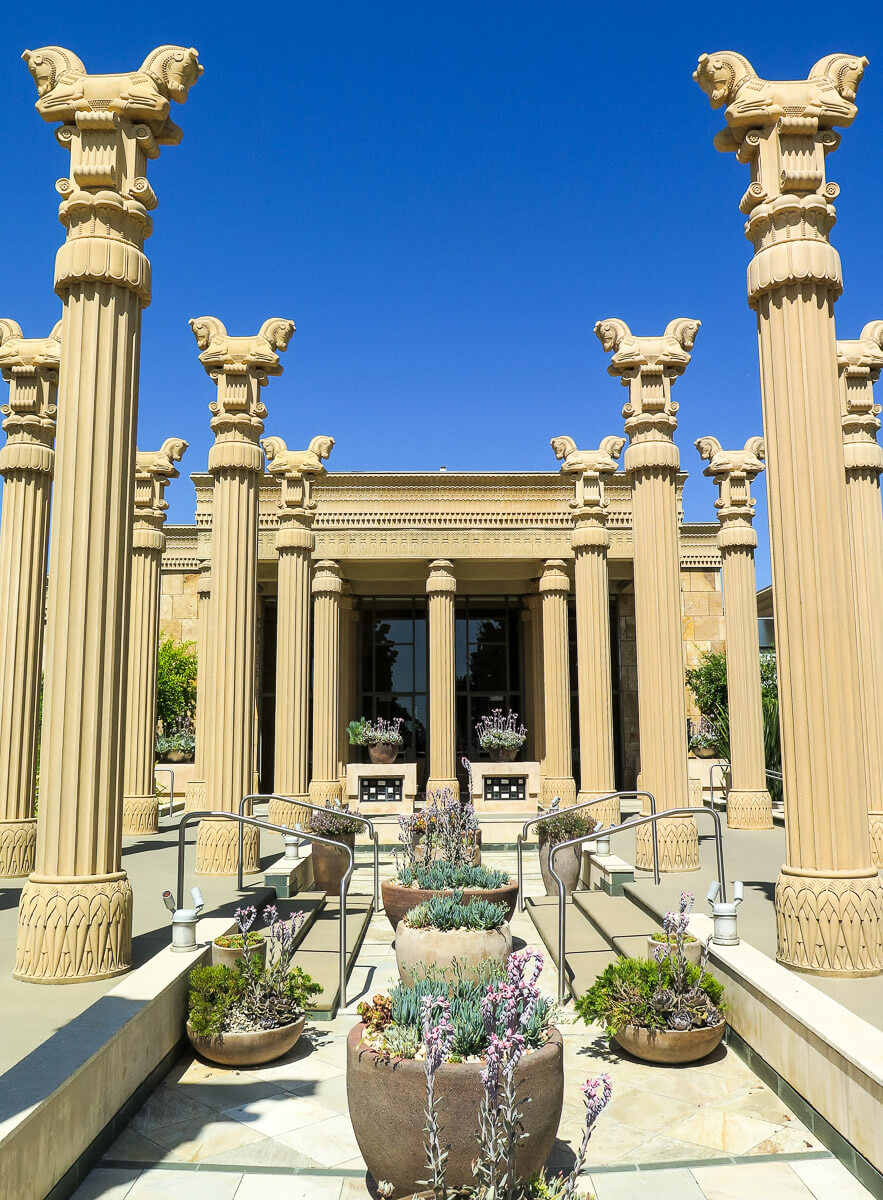 9. Drive or bike the Silverado Trail. This small highway winds up the valley; its scenery makes the perfect place to explore wineries. It's much prettier and less busy than Highway 29, but small roads conveniently connect it to Highway 29, which you may need to access for food and other wineries.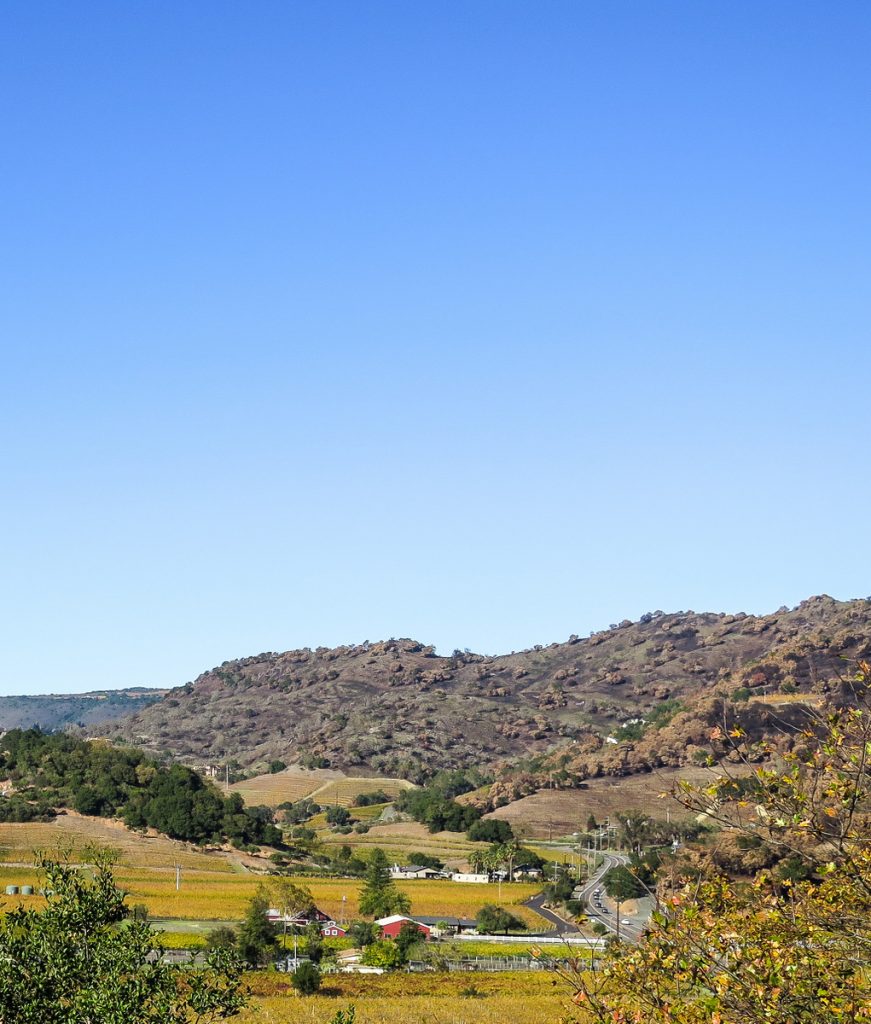 10. Try Napa Valley's boutique wineries
Boutique wineries produce wine with extra care in small quantities from estate vineyards. Because these are smaller wineries that take pride in their work, you're more likely to receive personalized service and taste more unique wines at boutique wineries in Napa Valley. Try Crocker & Starr for very high quality reds and a superb Sauvignon Blanc. The winemaker, Pam Starr, just might stop by to say hi.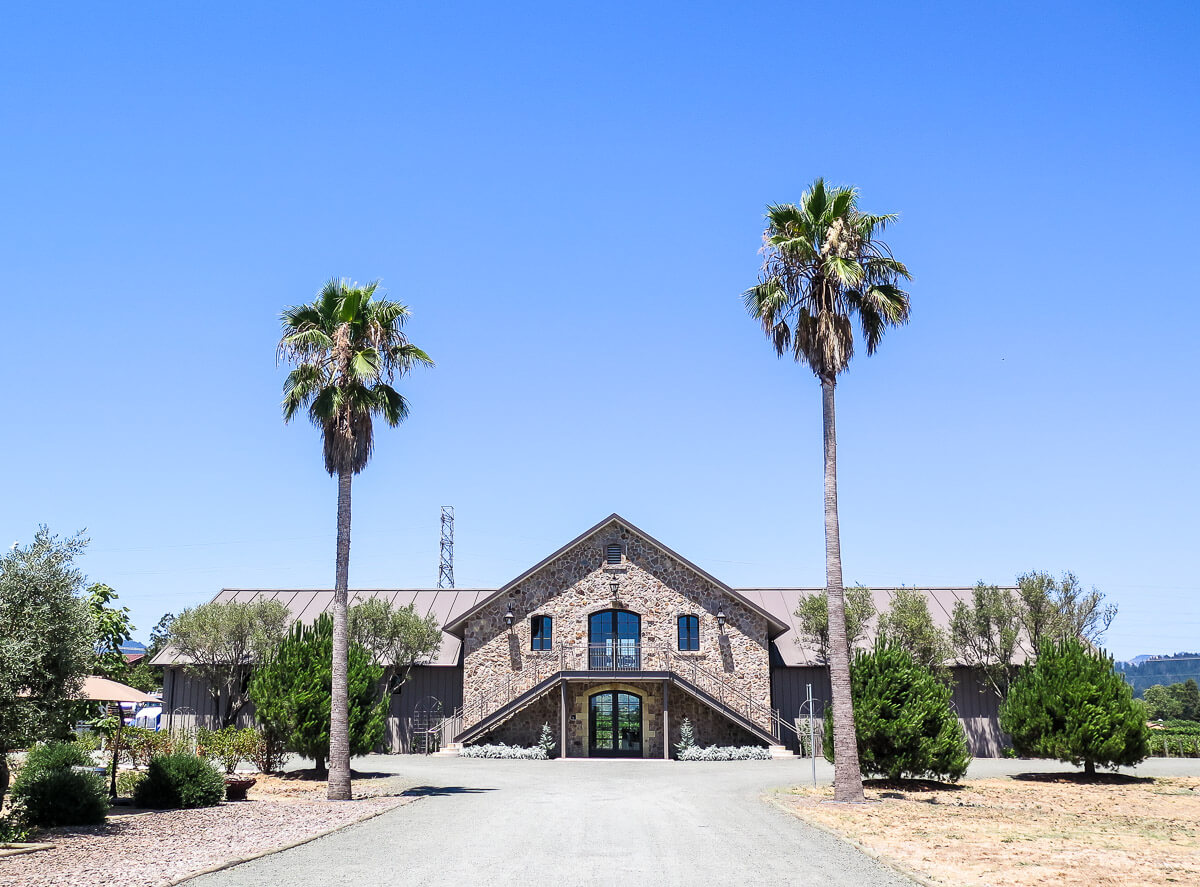 And now: things to do in Napa (the city):
I've loved Napa Valley since my first trip there years ago but, like most visitors, bypassed the city of Napa on my way up the valley. There didn't use to be much worth stopping for, but the city has transformed through an extensive revitalization project, and, despite the state's economic woes, is thriving. I really enjoyed the city's mix of hip, upscale restaurants and wine bars with small-town community activities like Shakespeare in the local park. There really is so much to do in Napa, yet you will feel totally at home.
11. Taste great wine in a stylish setting in Napa's tasting rooms and wine bars. Try the Wine Thief for a great overall experience and John Anthony for excellent Cabs.
12. Have lunch in the Oxbow Public Market. You can't go wrong in this upscale food market. Try Kitchen Door, Hog Island Oyster Bar or C Casa, and finish with a beer at Fieldwork Brewing Co., Kara's Cupcakes or Three Twins ice cream. With kids? Check out Gott's next door.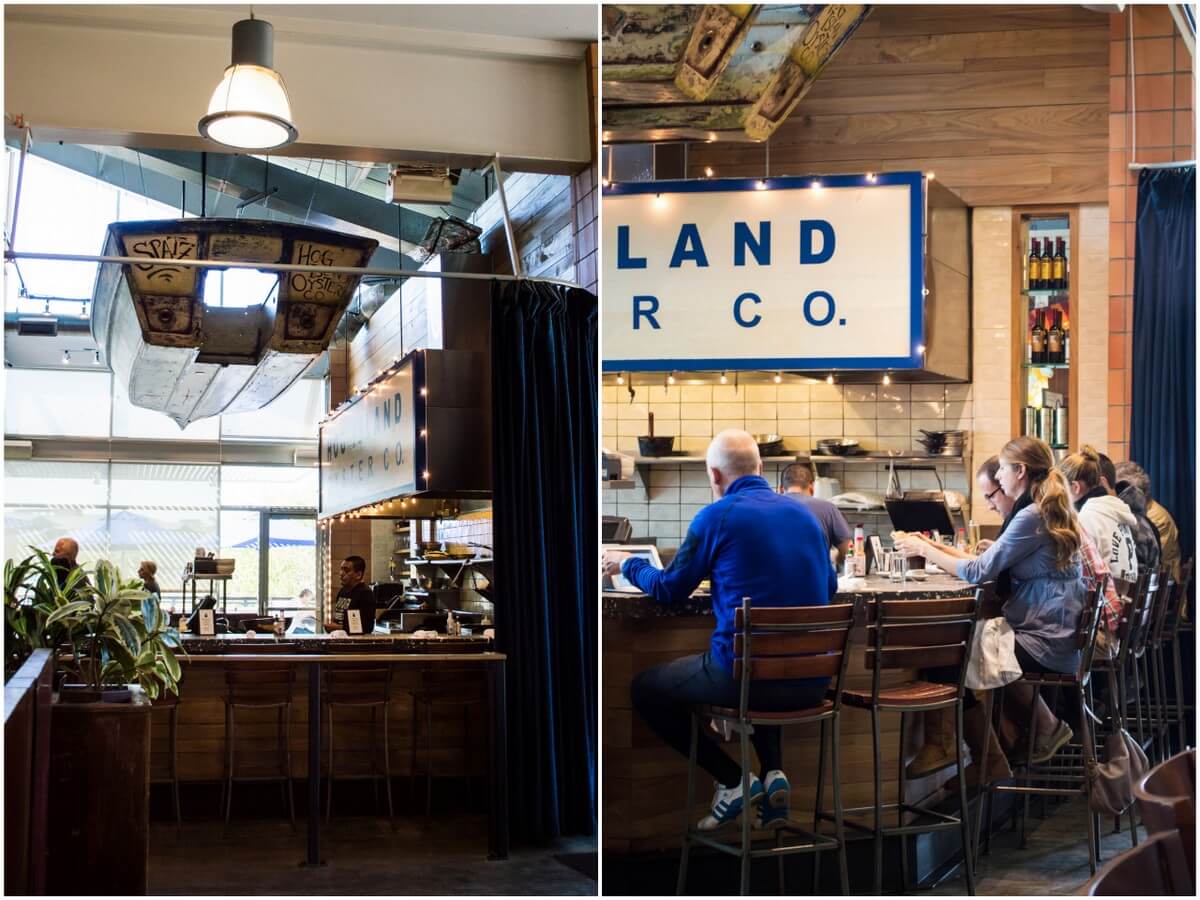 13. Stop at Anette's Chocolates to get vanilla ice cream with chocolate cabernet sauce and splurge on their fantastic chocolates and brittles.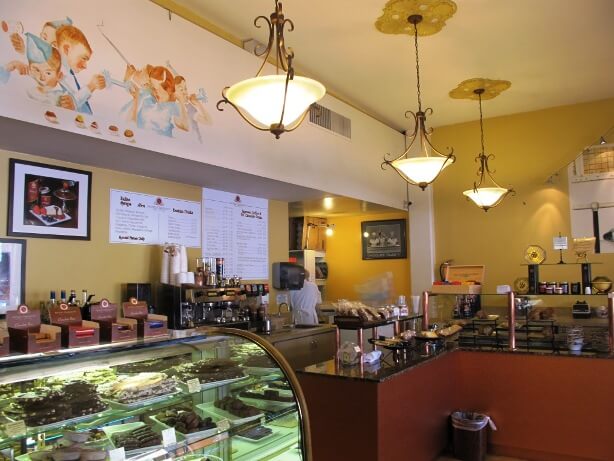 14. Have breakfast at the homey and very popular Alexis Baking Company. These lemon ricotta blueberry pancakes were so, so good.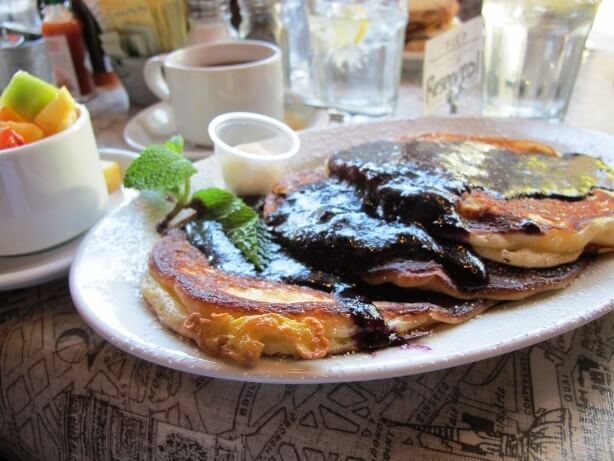 15. Eat tapas at ZuZu, an intimate restaurant with lots of character and great food made from authentic Spanish ingredients, like this perfect salad of local peaches, arugula, garroxta cheese, and orange blossom honey.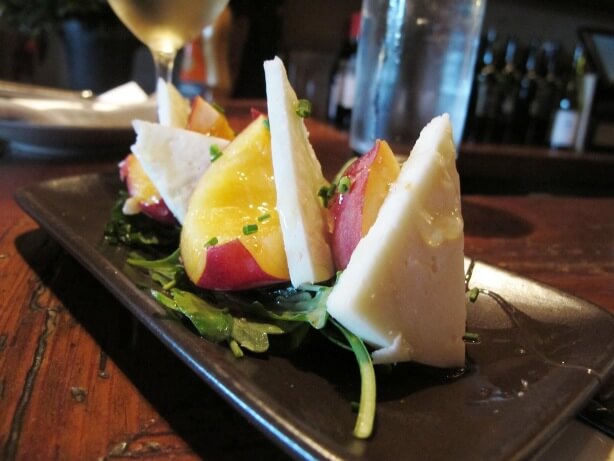 16. Treat yourself to the day spa experience at Spa Terra, in a beautiful cave at the Meritage Resort & Spa just outside Napa. Afterward, stop for wine tasting at Trinitas, located in the same cave as the spa.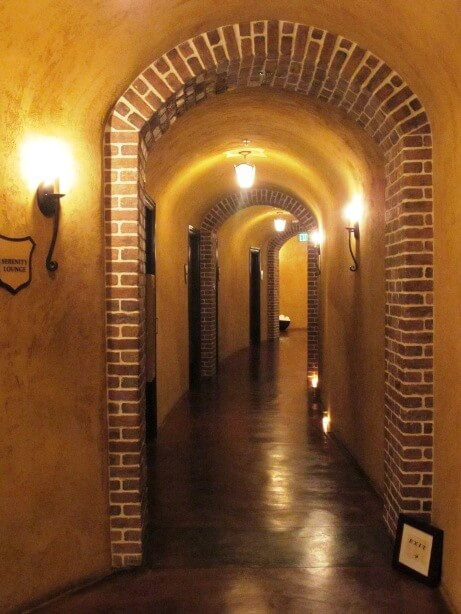 17. Explore the hills of Napa Valley. One easy place to hike is the vine-covered hills of the beautiful Meritage Resort and Spa. The vineyards lead up to the statue of the grape crusher. For hikes, try the state parks located farther up the valley between St. Helena and Calistoga.
18. Stop at Bounty Hunter. Eat fantastic BBQ while choosing from their extensive list of rare wines, spirits and craft beer in a historic brick building.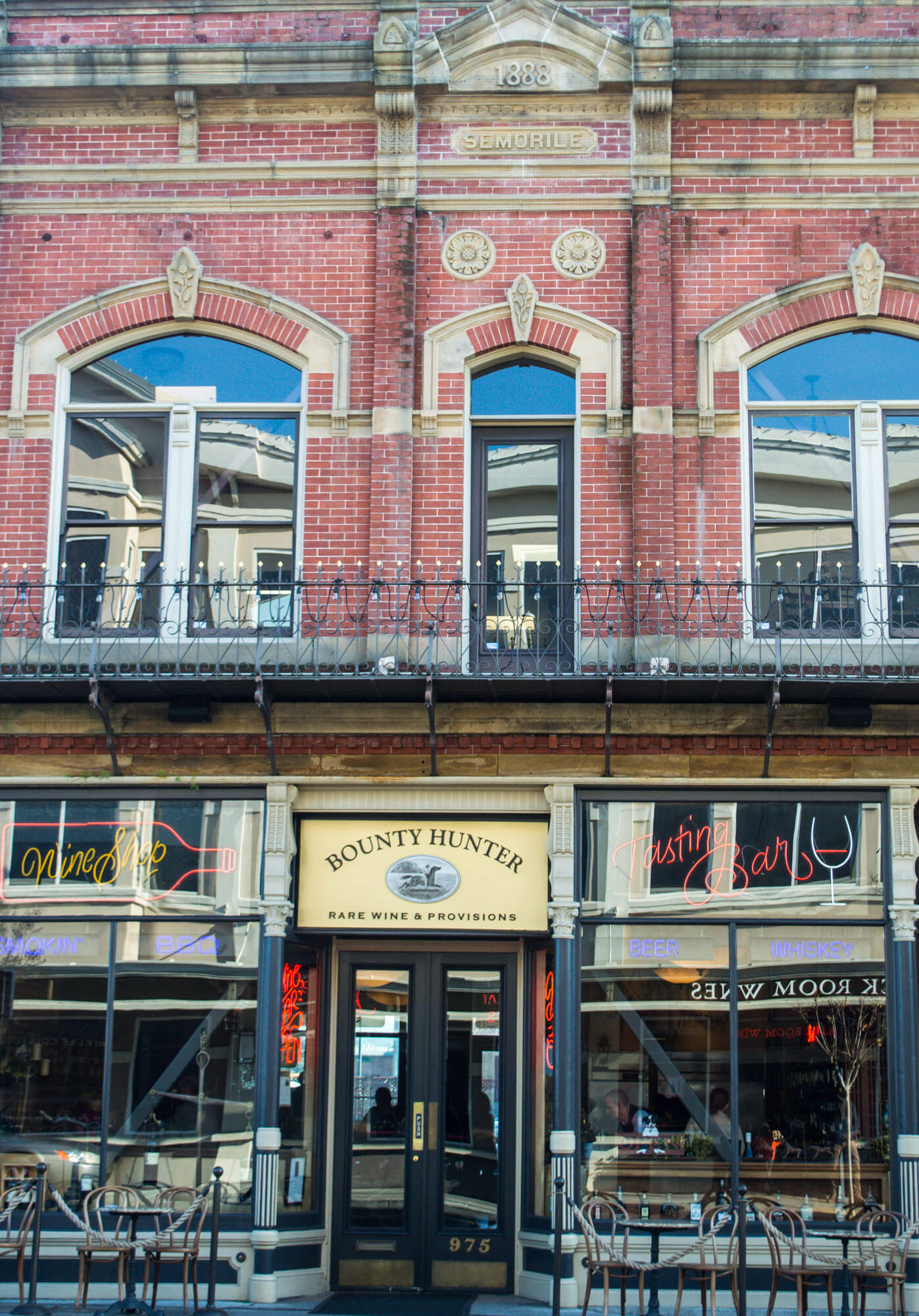 19. Take the Napa Art Walk. Walk the streets of downtown Napa and see the sculptures that make up the Napa Art Walk, a fun outdoor display of Northern California artists that changes every 18 months.
20. Have fun and learn something while tasting wine at Back Room Wines. This wine shop and tasting bar has special themed tastings every day, including, as shown below, rare wines and comparison tastings of wines from various regions.
21. See a show at Uptown Theater or the Napa Valley Opera House. With acts like Wynton Marsalis and Ani di Franco, these beautiful venues have first-class offerings right in downtown Napa.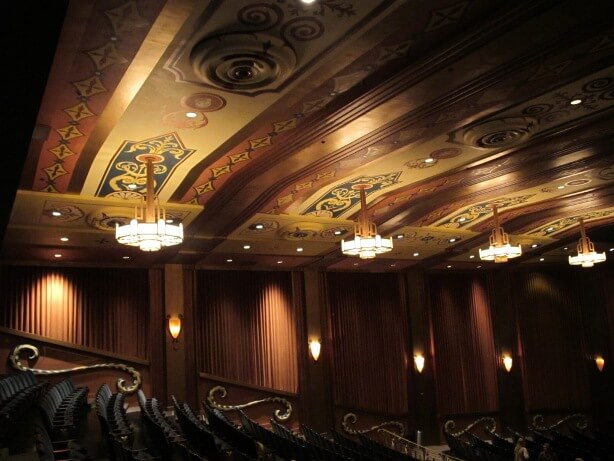 22. Have a drink at the bar at Morimoto. This restaurant is run by Iron Chef Morimoto. As you would expect, the food is excellent, but with so many great food options in Napa, you might opt for having a drink at the bar in this gorgeous restaurant.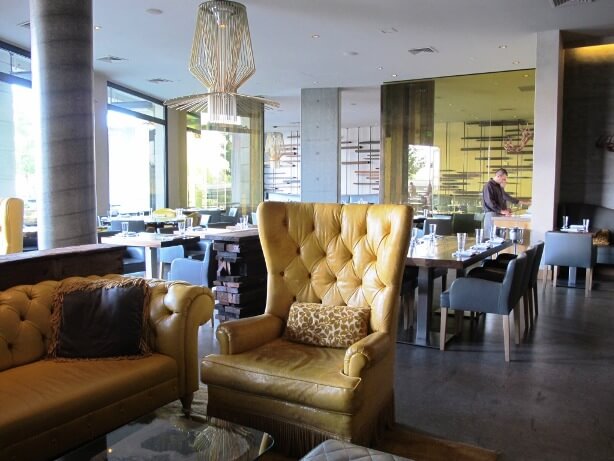 23. Where to stay in Napa:
The Napa River Inn: Located in a historic building on the riverfront, this hotel offers beautifully decorated rooms and is within easy walking distance of everything.
The Meritage Resort and Spa: A full service resort with several dining options, a pool, and wine tasting on-site
RiverPointe Resort: A budget option with individual mini cottages, family-friendly amenities, and a walking trail close by
The Westin Verasa: The quality and contemporary design you expect from Westin in a convenient location
24. Sit at the bar and watch the cooks at Tarla Grill, a Mediterranean restaurant that I loved for its friendly atmosphere and delicious food, including a chocolate crème brûlée!
25. Buy gifts at the CIA at Copia or the Oxbow Public Market. On my last visit, my favorite in Oxbow was the Olive Press, where you can try locally made olive oils and vinegars. The fig balsamic vinegar and kalamata olive spread are both excellent.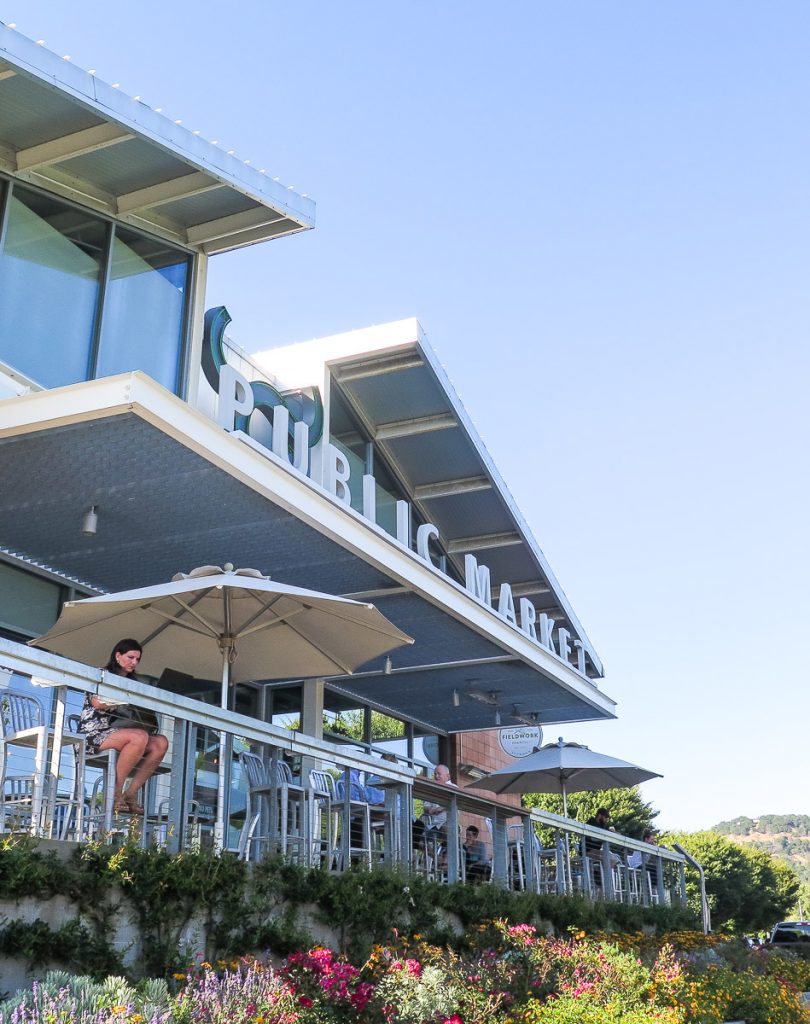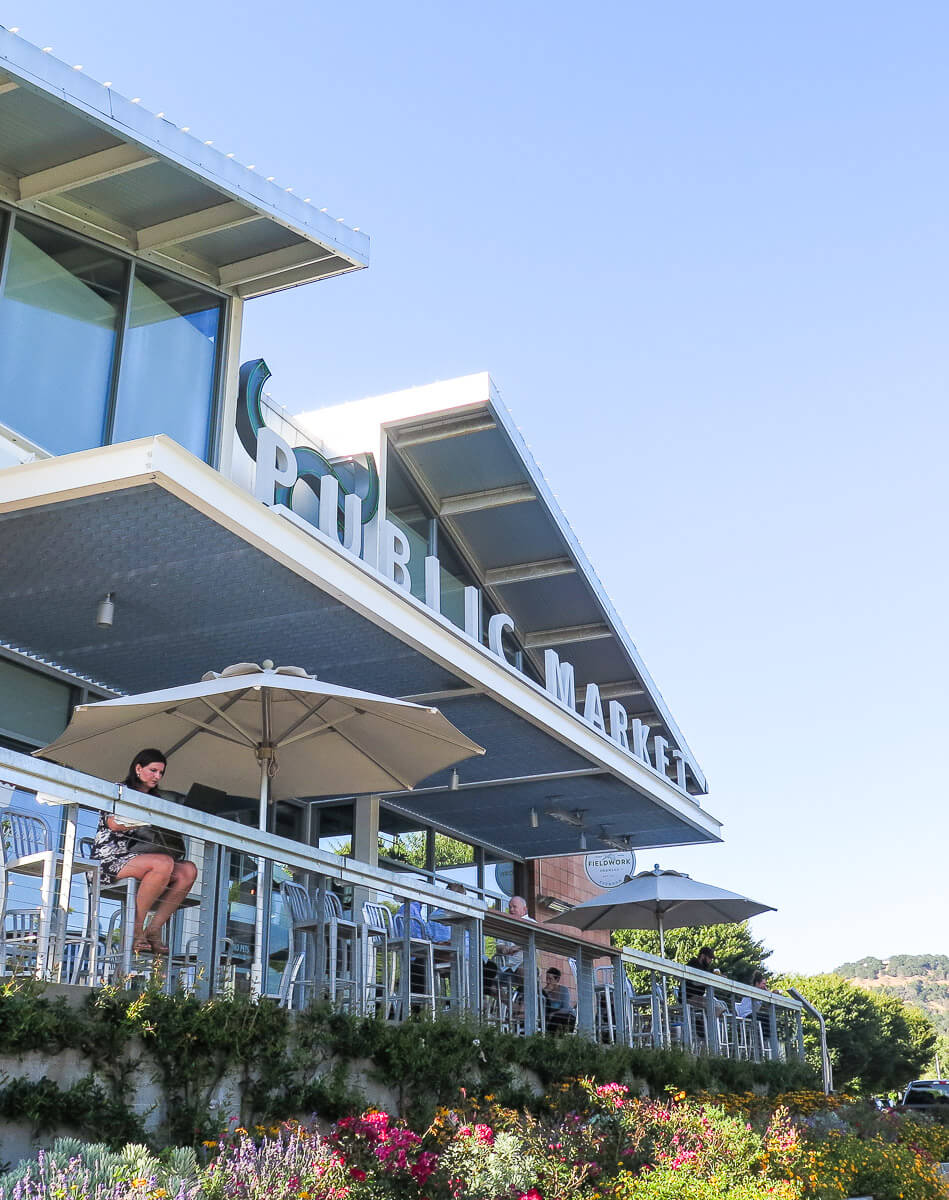 26. Walk the new Napa Riverfront. With the city's ongoing flood control project, the riverfront is now a really nice place to walk.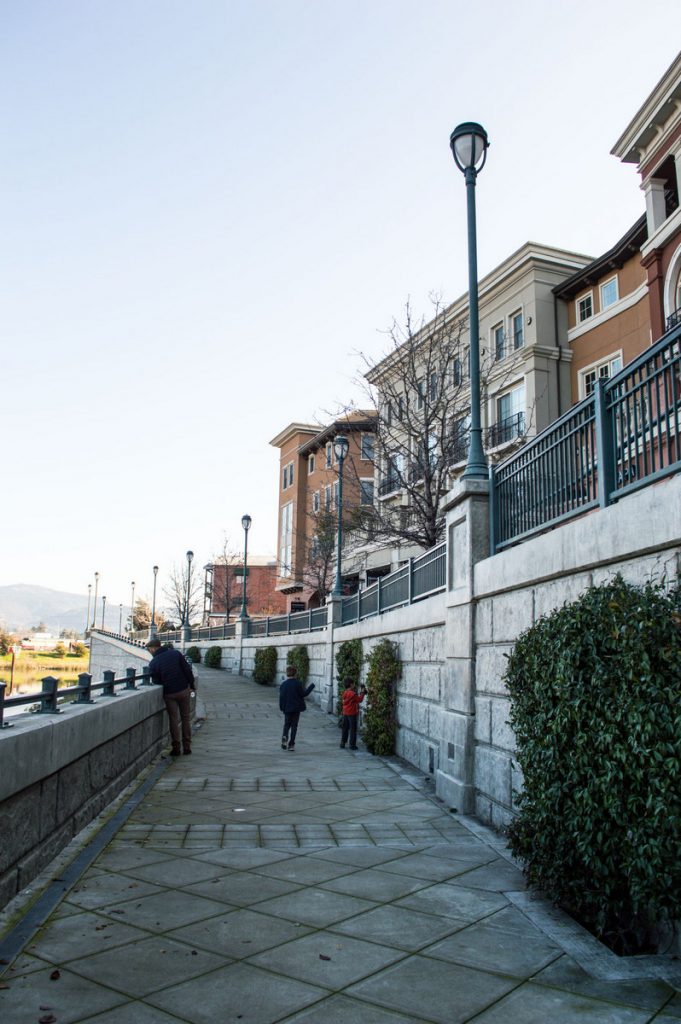 27. Watch live jazz at Silo's. Napa's nightlife scene is not big but with places like Silo's, 1313 Main, and even a couple of tasting rooms staying open late, you will find plenty to do.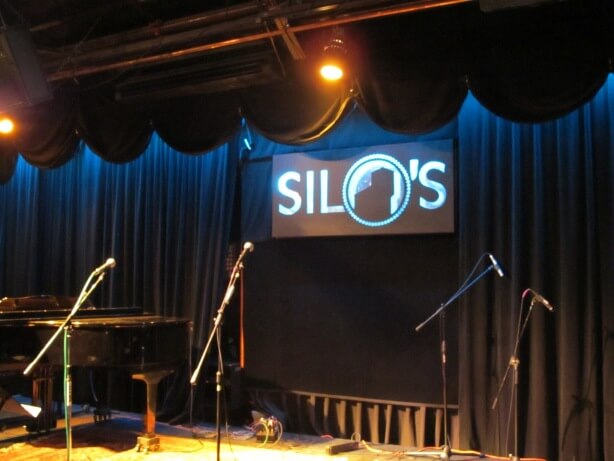 28. Eat at Grace's Table. I had the best breakfast I've ever had there, but they also serve lunch, dinner, and Happy Hour. The owner values food so fresh that he picks ingredients from his garden before coming to work. Local, sustainable, organic, and totally delicious!
29. Check out Napa's funky, hip boutiques and art galleries.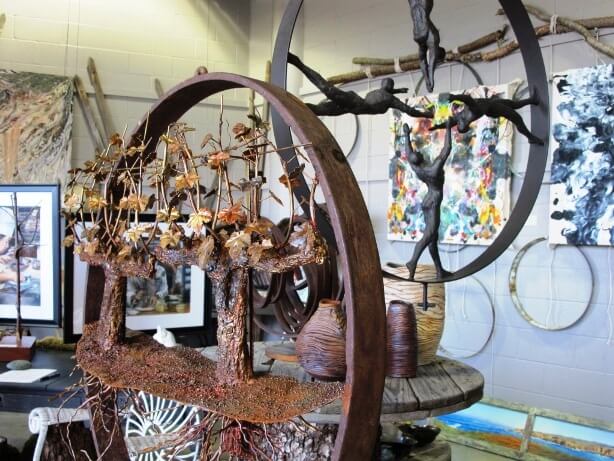 30. Take the Napa Wine Train! From good food to beautifully preserved historic rail cars, the Wine Train is a relaxing way to get an introduction to Napa Valley.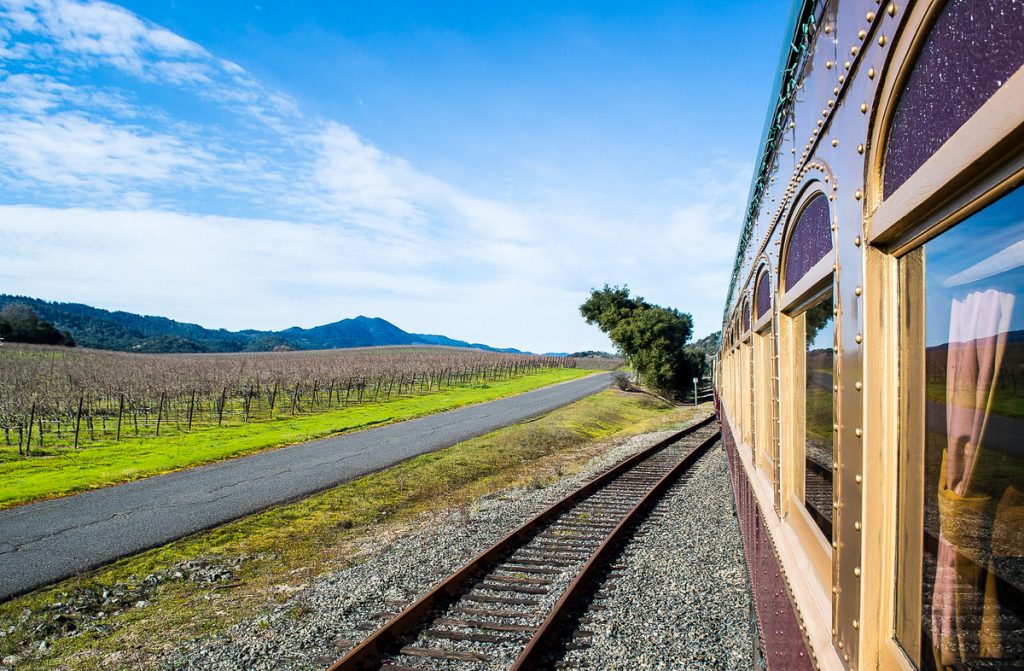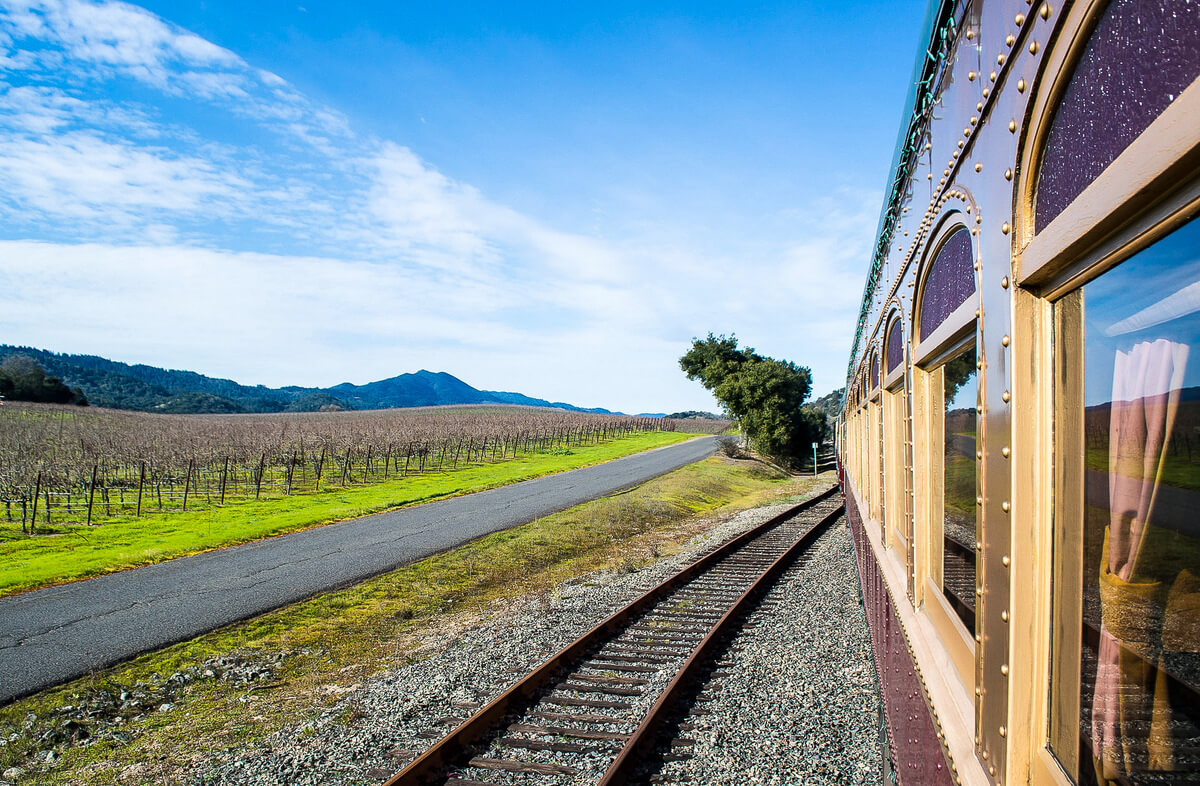 What would you recommend, or what would you like to do when you visit Napa Valley? 
More about Napa Valley:
A 3-Day Itinerary for Napa Valley
A Romantic Getaway in Napa Valley
Winter in Napa Valley Wine Country
The Perfect Day-Trip to Napa Valley
(Clos Pegase photo credit: The Napa Wine Project)
Pin it for later: