In this post, I'm excited to share some of my favorite tips from my hometown of Sacramento. I've lived in Sacramento for a total of 18 years: the past 14 years plus another 4 years when I lived here as a young teen. The city continues to change, and it now boasts a thriving food, coffee and beer scene, one which rivals that of the trendiest U.S. cities.
With nice weather most of the year, it's possible to be out and about in Sacramento year round, especially in spring and fall when temps are mild and sun is plentiful. Here are my picks of things to do in Sacramento, including where to eat and what to do with kids in Sacramento.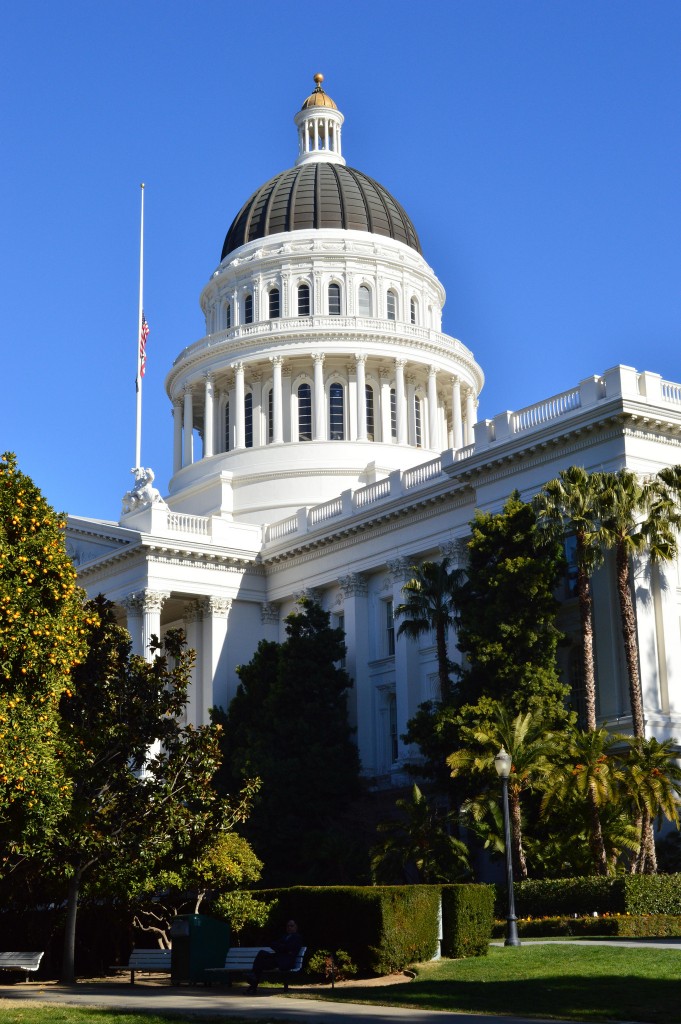 What to do in Sacramento
The Handle District in Midtown:
The blocks between 18th & 19th Streets and L & Capitol Streets are the center of Midtown Sacramento. On 18th Street, look for vintage items at Scout Living and funky gifts from around the world at Zanzibar. On L St., try The Rind for a fine selection of cheeses and wines. Aioli serves tapas on its lush patio, 58th Degrees serves wine from around the world, Fieldwork has incredible beer, and Zocolo serves Mexican food in a beautiful, ornate building.
Farmer's markets:
Sacramento calls itself the "Farm to Fork Capital" for good reason. The city is surrounded by farmland. These farms produce a rich variety of local produce that's used by area restaurants and sold in local markets.
In the summer, there are farmer's markets every day of the week. Try the Fremont Park market on Tuesdays from May-September, the Midtown Farmer's Market selling artisan products on 20th between J and L (8-1 year round), and the city's biggest market, held year round under the freeway at 8th and W Streets. Check the schedule here.
Vintage shopping: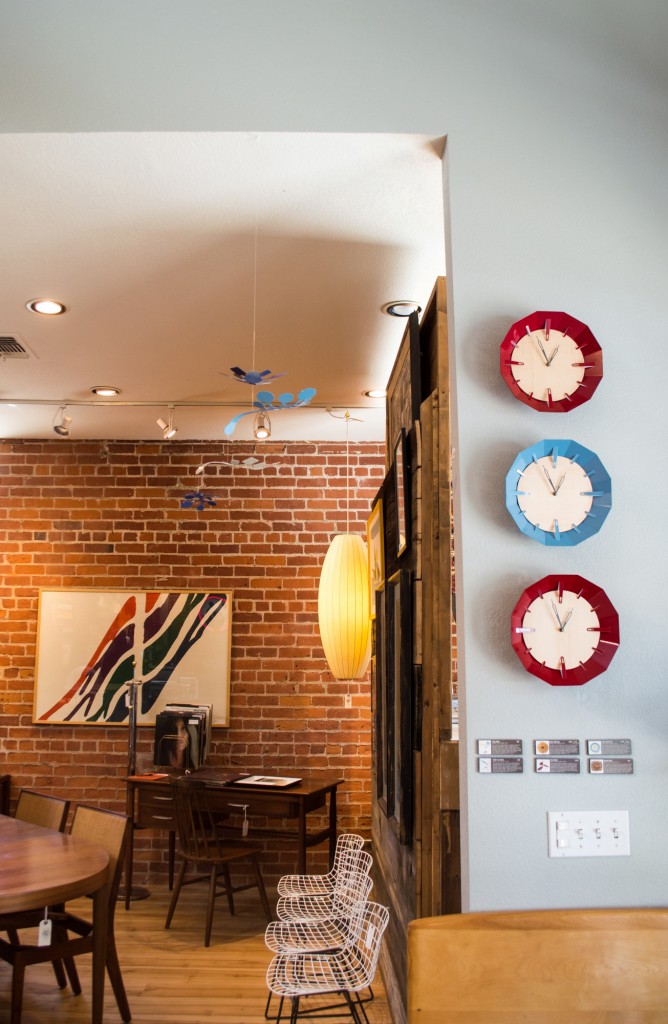 Scout Living (1215 18th St) and Fringe (2409 21st St) are my favorites. I stop in at Scout Living (above) as often as possible to admire the beautiful mid-century furniture, items that are exact duplicates of what was in my grandma's house, and random knick-knacks.
Murals:
Sacramento is home to some seriously good street art, and you can't miss it while walking the streets of Downtown and Midtown Sacramento.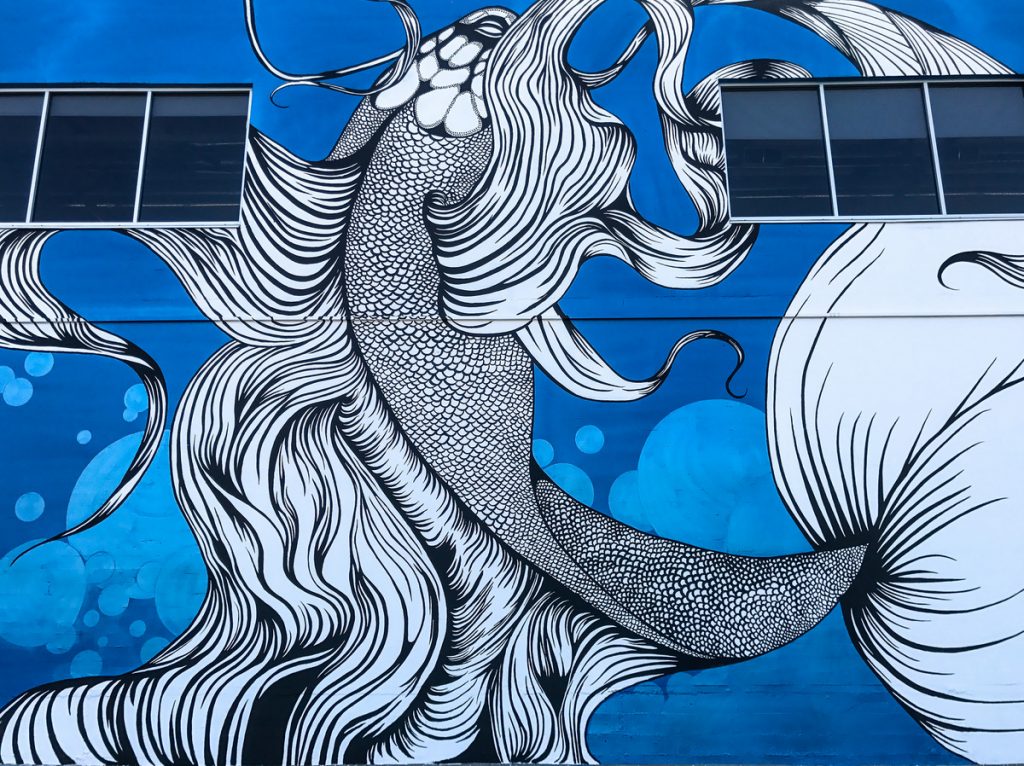 The Crocker Art Museum: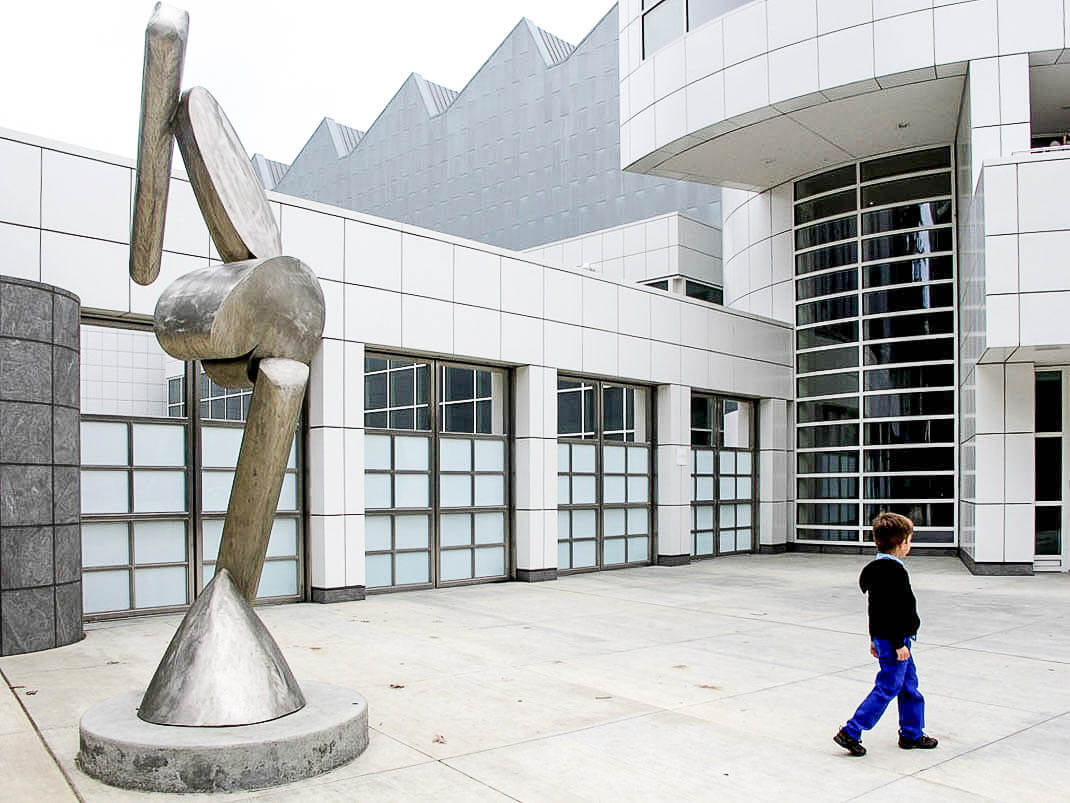 The Crocker is Sacramento's nicest museum and the oldest continuous art museum in the west. It's split between two very different buildings. One is the Italianate-style Crocker mansion from 1872, and the other is a light-filled contemporary design that opened about 5 years ago. The temporary exhibits, like the recent Ai Weiwei sculptures and Andy Warhol portraits, are always worth checking out, but don't miss the work of California artists like Wayne Thiebaud.
Old Sacramento: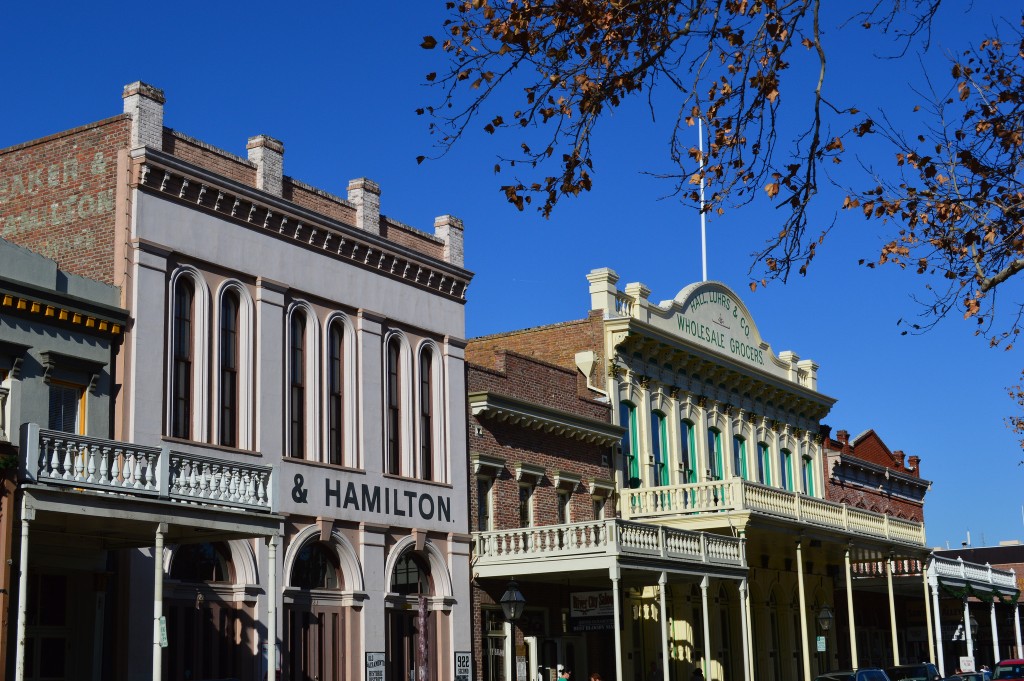 The former business district from the Gold Rush is now a state historic park with more than 50 historic buildings. There are too many tacky shops there now for my taste. When I visit, I focus on the architecture (an important piece of California history) and stop in the old schoolhouse.
The Capitol Building and Capitol Park: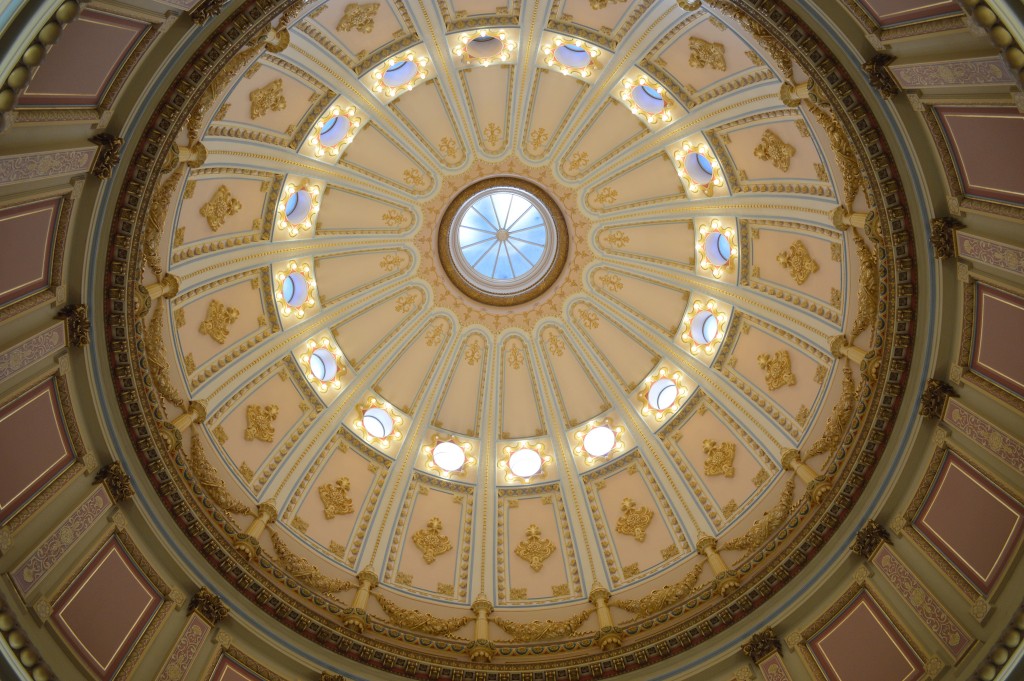 California's capitol is worth a visit, especially if you're here with kids. Not only is the interior beautiful, but you can peek into the historic rooms, which have been preserved to show what the work spaces of former government officials really looked like.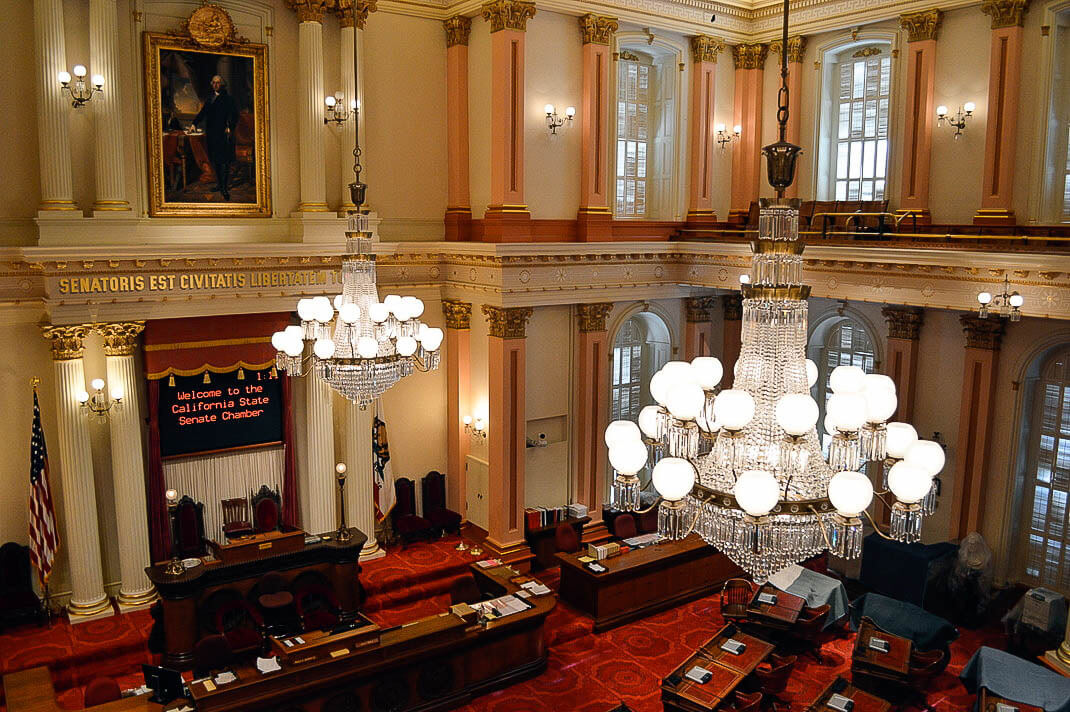 Be sure to go up to the second floor and sit down in the assembly hall. You might even get lucky and see state legislators at work.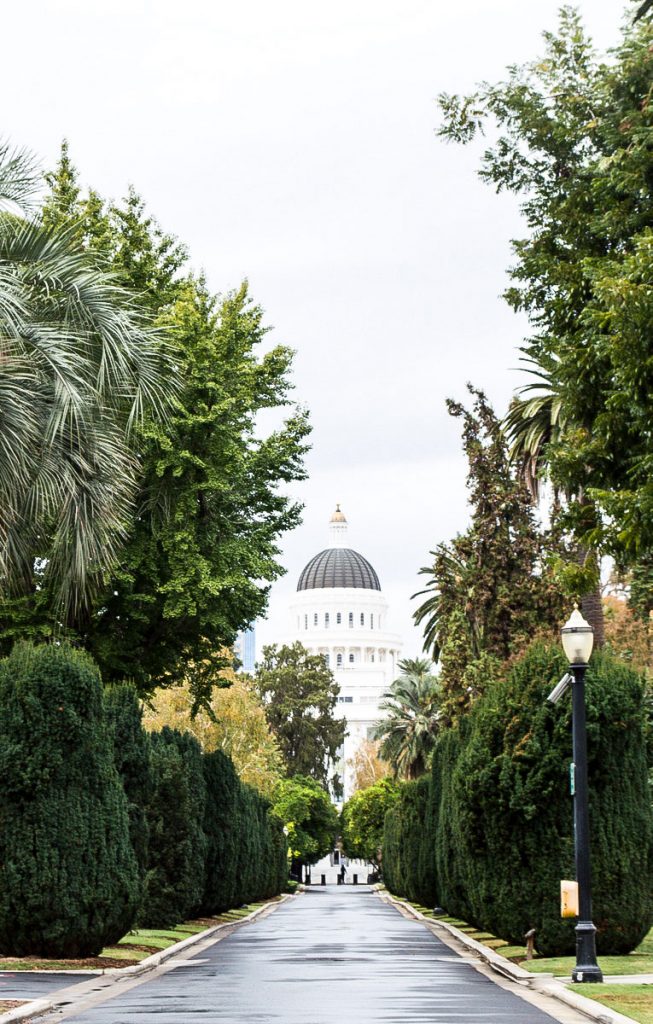 Capitol Park is one of my favorite green spaces in Sacramento. The park is filled with trees from around the world, and each is clearly labeled. Spring is a great time to visit–you can see the most beautiful magnolia blossoms in February and March.
Leland Stanford Mansion:
This historic mansion in downtown Sacramento is actually a state historic park. It was originally built in 1856 by another person but later purchased by Leland Stanford, a powerful 19th century businessman, governor, and co-founder of Stanford University. You can view the 19,000 square foot mansion with a guided tour every day 10:00-5:00. If you don't have time for a tour, you can still enter the property and admire it from the outside.
Visit a local farm: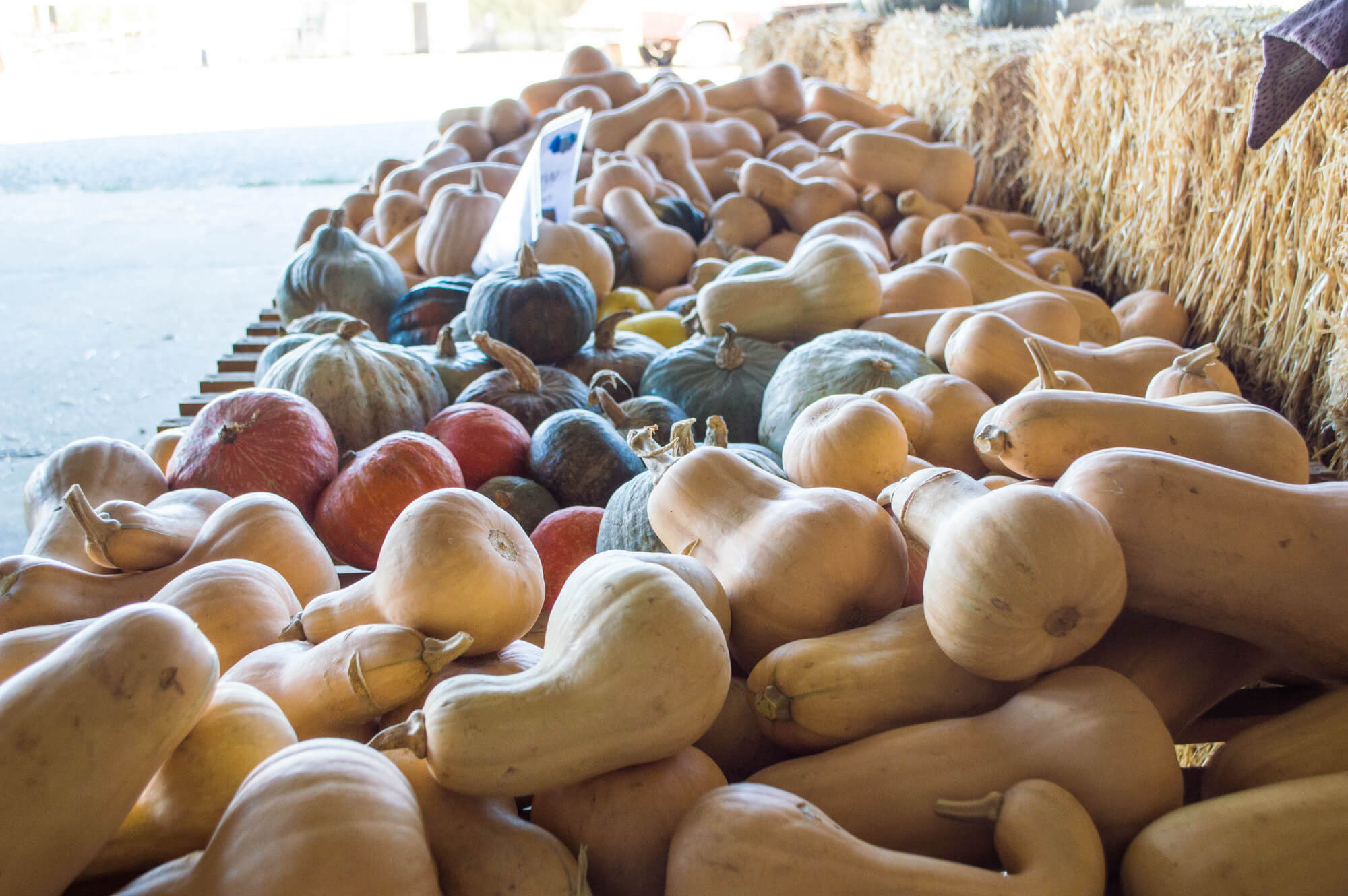 Soil Born Farms, an organic farm, and the farm at Rudolf Steiner College, a biodynamic farm, are located on the east side of the city, near the American River. Soil Born Farms has an open farm stand and events for the public every Saturday. The farm, gardens and campus of Rudolf Steiner College are usually open for the public to visit.
Where to Eat in Sacramento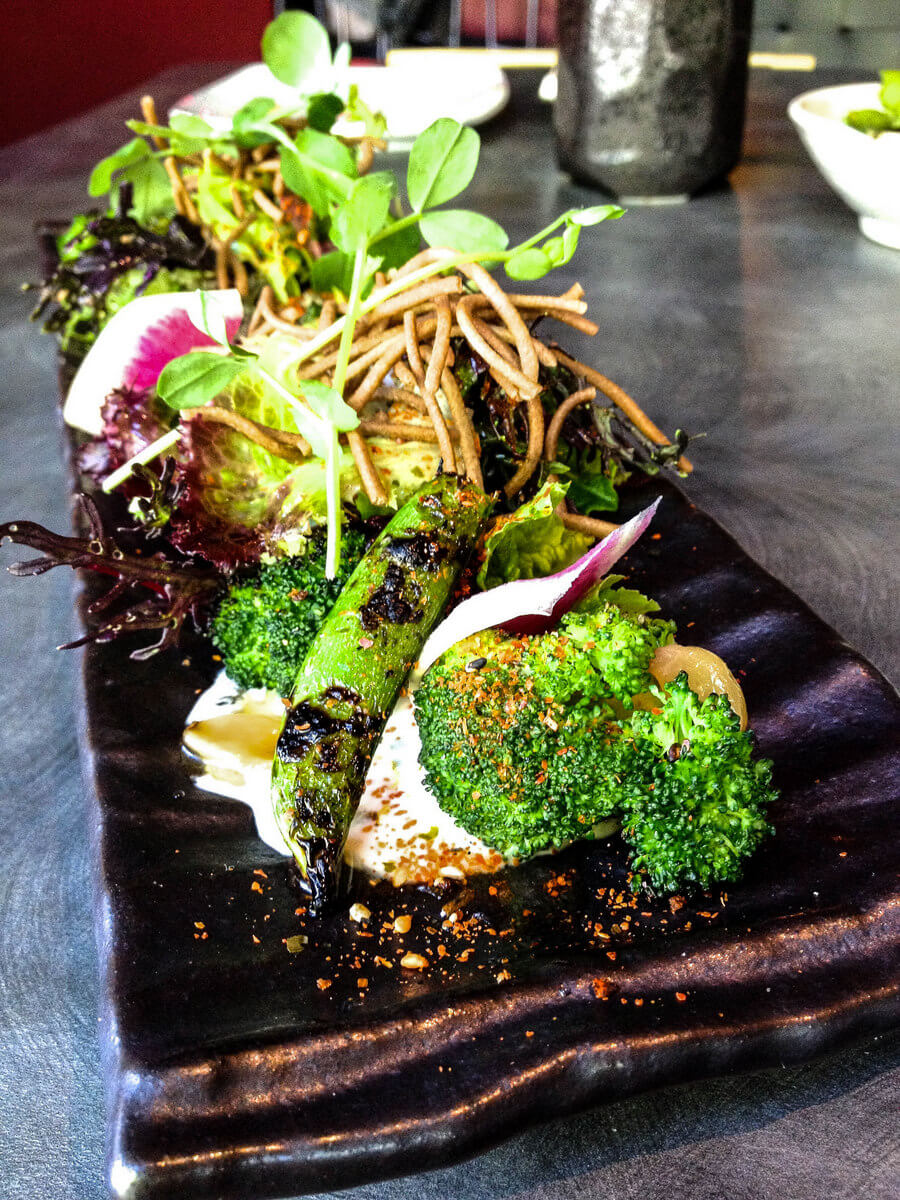 Restaurants in Downtown/Midtown and East Sacramento:
The topic of where to eat in Sacramento deserves its own post, which will be coming later this summer. The food scene here is booming thanks to an abundance of fresh, seasonal ingredients from local farms. Here are some of my favorite places to eat in Sacramento:
Kru: many consider chef Billy Ngo to be the best chef in the city
Grange: farm-to-table food in a beautiful setting
Biba: authentic Italian at one of the classic restaurants in the city.
Hook & Ladder: I love their Happy Hour, house-made pastas, and desserts. A bonus: it's rarely crowded.
Hot Italian: yummy pizza (try the Murino) and salads in a fun, contemporary setting
Magpie Cafe: A solid option for lunch in Midtown
Mother: delicious vegetarian food in a casual setting
Orphan: unfussy yet tasty breakfast
Bacon & Butter: amazing (albeit heavy) breakfast, but get here early or expect to wait
Pangaea Bier Cafe: Beers from California and around the world plus yummy beer snacks, an award-winning burger, and good salads
And Sacramento's sweets:
Gunther's was established in 1940 and is still a local favorite. Try one of their seasonal ice cream flavors (the peach!), the various ice cream sticks and bon-bons, and their famous fruit freezes, which are made with real juice.
Ginger Elizabeth is the best place for chocolate in Sacramento. They make all their chocolates in the back, but you'll also want to check out their macarons, hot chocolate, and macaron ice-cream sandwiches (in the summer).
Andy's Candy Apothecary is a great place to buy candies of all kinds: toffees, nuts, caramels, dark chocolate, brittle, and more.
See more ideas in my friend Cassie's blog post about a food/sweets tour in Sacramento.
Where to Drink in Sacramento
The question of where to drink in Sacramento is just as important as where to eat. Sacramento takes its beer, coffee, cocktails and wine pretty seriously, and you won't be disappointed if you enjoy any of these.
Sacramento's beer scene:
Sacramento's beer scene is growing thanks to new breweries and restaurants that offer a carefully-curated selection of local beers. Try Track 7 for some of the best locally made beer in town and Fieldwork for the best beer period. New Helvetia has a relaxed vibe with a beer patio out back (try the coffee stout!), and Ruhstaller serves its beers in one of my favorite settings, a dark and cozy downtown basement reminiscent of a secret bar during Prohibition. Most restaurants serve local beers, so if you can't make it to a brewery, ask what's local on tap.
Sacramento's cocktail scene: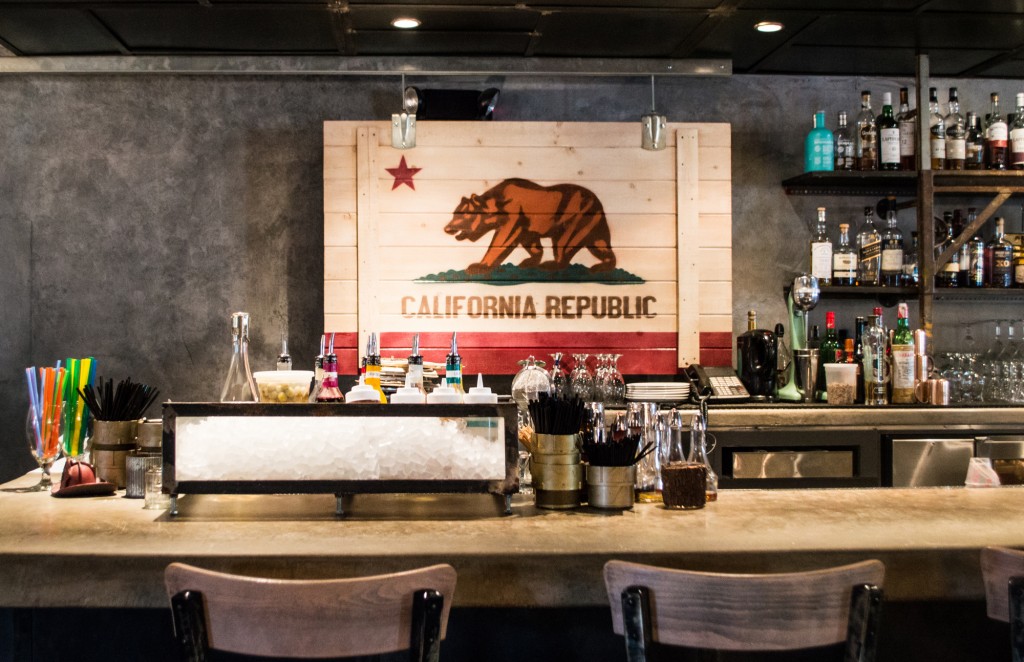 The cocktail scene in Sacramento has really been gaining momentum over the past few years with creative bartenders using only the highest quality local ingredients. Some favorites are Ella, Grange, Red Rabbit, Hook & Ladder, and Shady Lady Saloon. A few of my favorites are the Moscow Mule at Hook & Ladder (offered during their Happy Hour), the mock cocktails at Ella during lunchtime, the new Monkey cocktail at Grange, the berry margarita at Zocalo, and the Krakow Salt Mine at Red Rabbit.
Revolution Wines: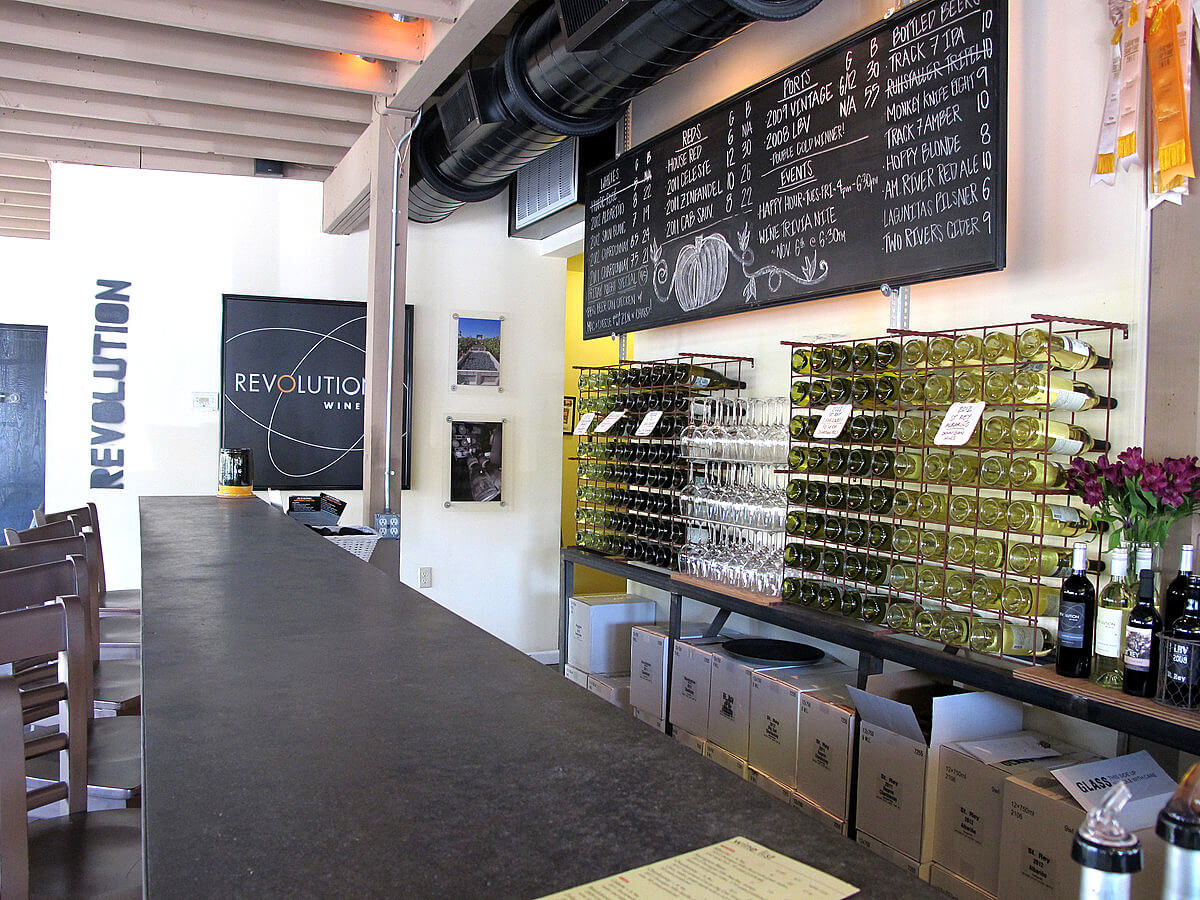 Sacramento's only urban winery, Revolution Wines serves wine by the tasting flight and the glass, small bites, and a full menu for lunch and dinner. Their wines are made from grapes that are locally sourced (even from Elk Grove!), and some of their wines have won awards.
Sacramento's coffee scene:

Thanks to the number of high-quality coffee roasters, Sacramento residents take coffee pretty seriously. Temple Coffee Roasters is the best known local roaster–it's home to light roasts and award-winning, 90+ point coffees. Chocolate Fish, Insight Coffee, and Old Soul also roast their own coffees and, like Temple, are "farm to coffee," meaning the roaster hand-picks the actual farms where the coffees are grown.
What to Do in Sacramento with Kids
The Art of Toys: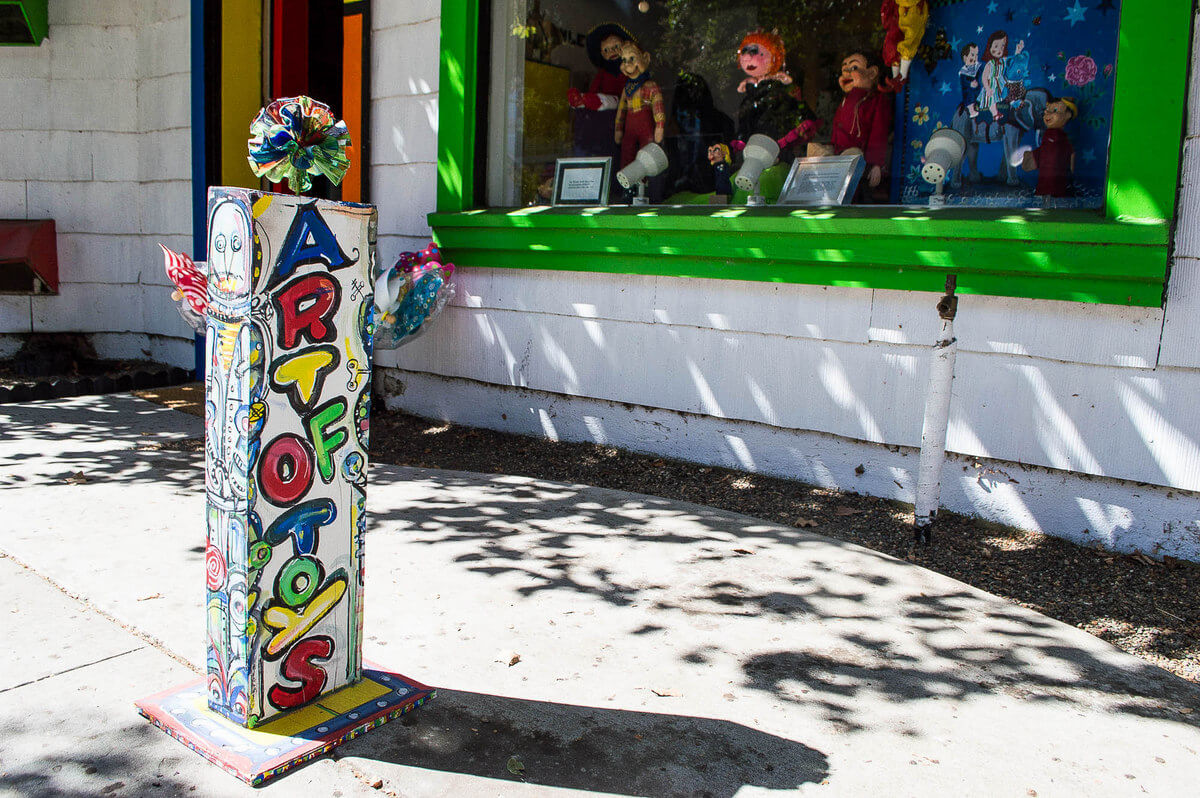 Selling vintage and new toys and works of art by local artists, the Art of Toys is one of my sons' favorite places to visit in Sacramento. Each month the shop has a different theme (e.g. robots, fairy tales, dragons), and artists make work to fit that theme, and every second Saturday, there's a kid-friendly art activity outside.
The American River: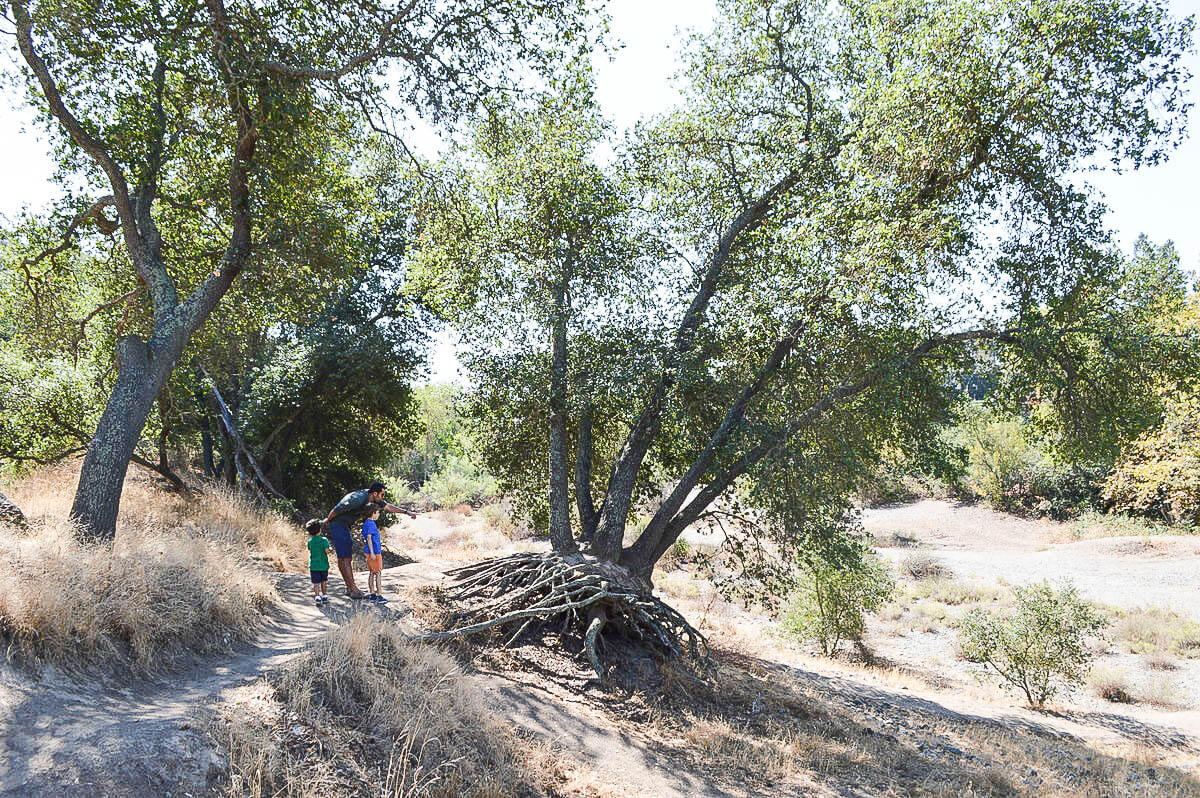 Sacramento has two rivers, the Sacramento River (unsafe for swimming) and the American River. There are many nice parks for hikes and beach time along the American River.
Try Effie Yeaw Nature Center for walks, river access, and animals, and River Bend Park for hiking, biking or a picnic. The Jedediah Smith Memorial Trail follows the American River for 32 miles, from the confluence of the American and Sacramento Rivers just north of downtown to Folsom Lake.
California Railroad Museum in Old Sacramento: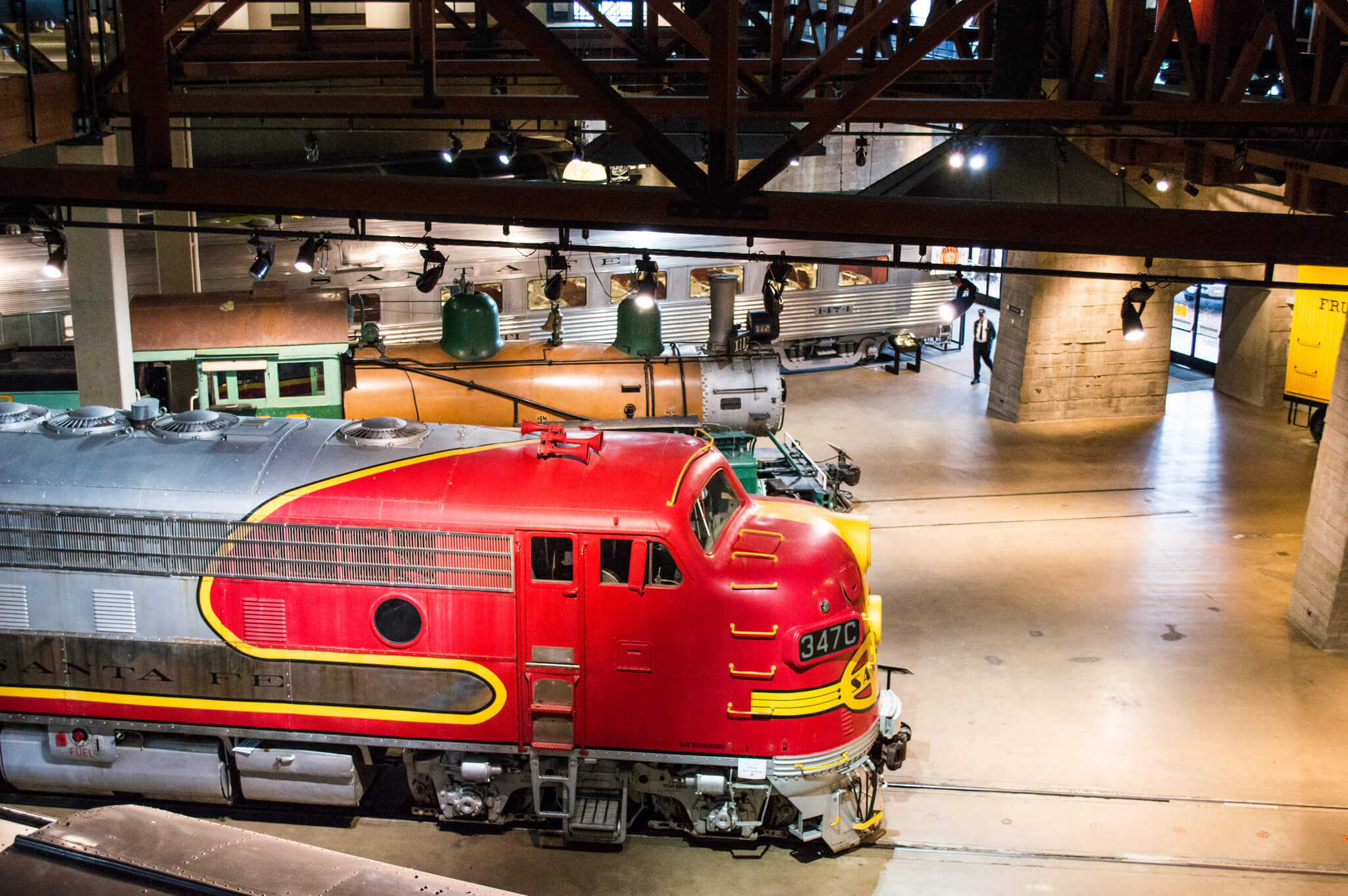 At the California Railroad Museum, you can tour old train cars and learn about the history of the railroad in California. Fun for adults (especially train lovers like me) and kids.
Sutter's Fort State Historic Park: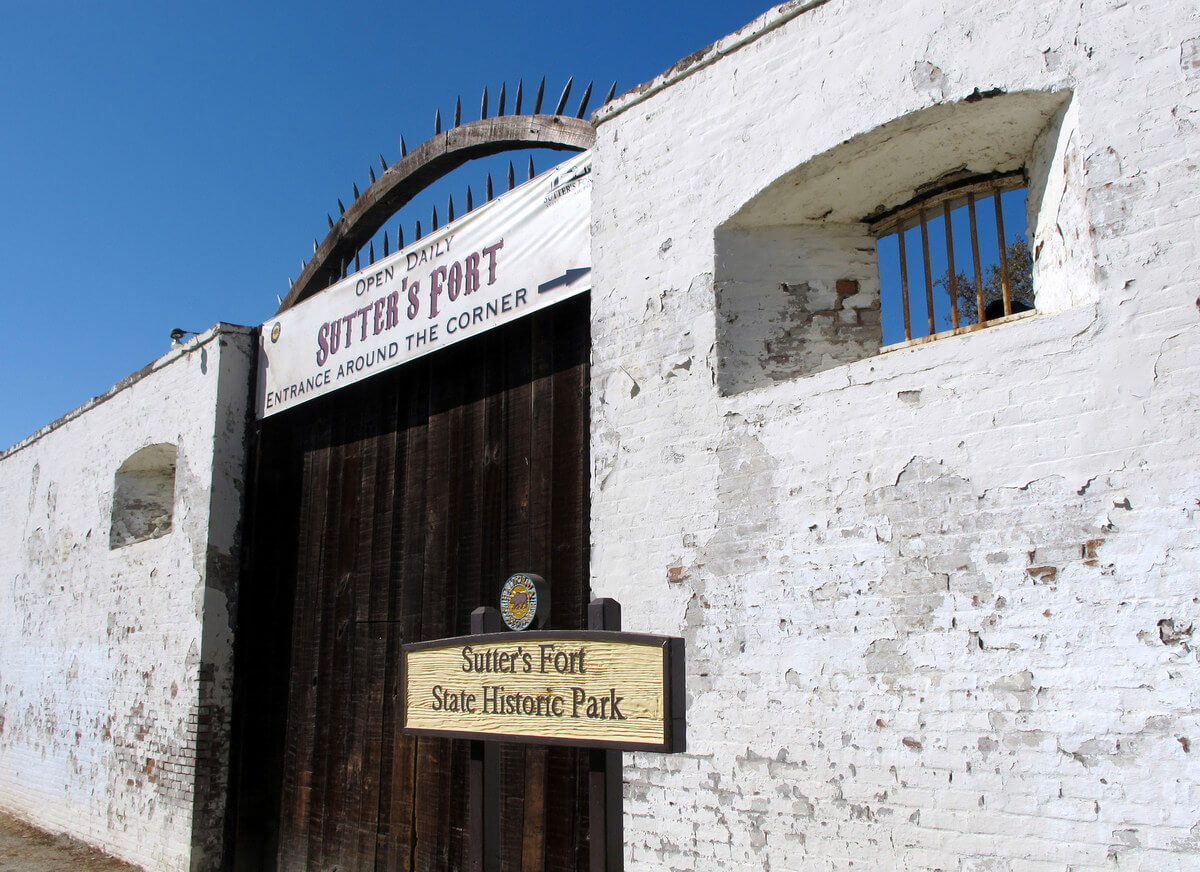 Sutter's Fort State Historic Park is what remains of the first non-Native America settlement in California's Central Valley. John Sutter was given a land grant from the Mexican government in 1839 (when California was still part of Mexico). The fort has been restored to look as it did in the 1840s with the original stables, store, carpenter's shop, mill, and doctor's office that served the small local community at that time.
Shaved Ice at Osaka-Ya: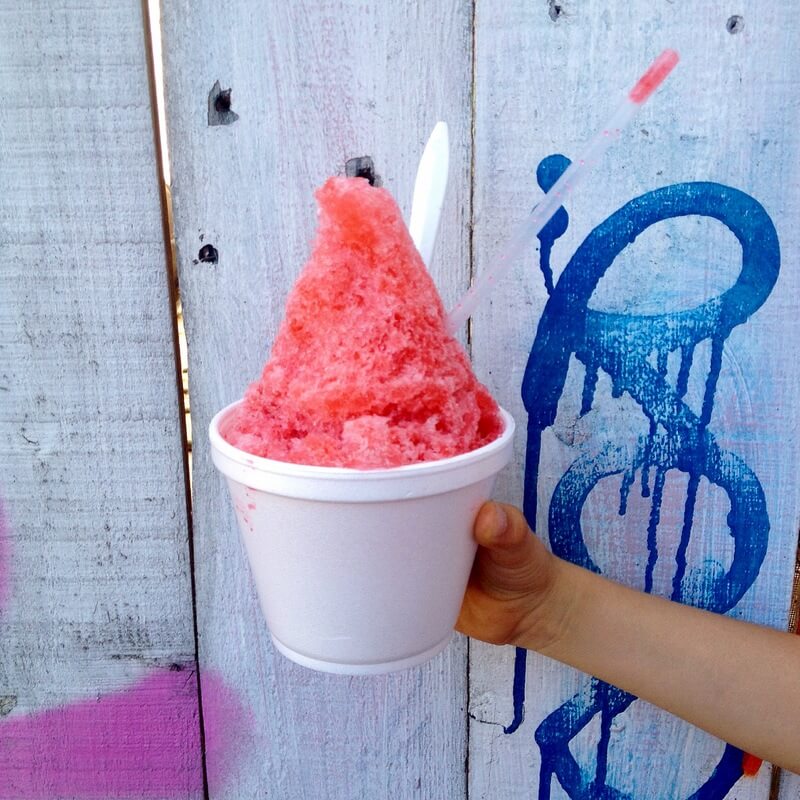 Heaven, especially on a hot summer day. Osaka-Ya is located at 2215 10th St., near Southside Park (also fun for kids!).
What to do near Sacramento
There are tons of things to do within an hour's drive of Sacramento. See the suggested links at the bottom of this post for more ideas, but here are some of my favorite things to do near Sacramento, all within about 30 minutes of the city.
UC Davis Arboretum:
One of my favorite things to do near Sacramento is drive or take the train to Davis for a walk or bike ride in the arboretum. Try strolling the oak section at the west end, visiting the horses, picnicking at the lake, walking through the redwoods, and checking out the desert section with huge cacti. You can park for free in the lot behind Whole Foods and grab lunch there or at one of the nearby restaurants. With kids, it's easiest to bring scooters or bikes so you can explore of the arboretum.
Cosumnes River Preserve: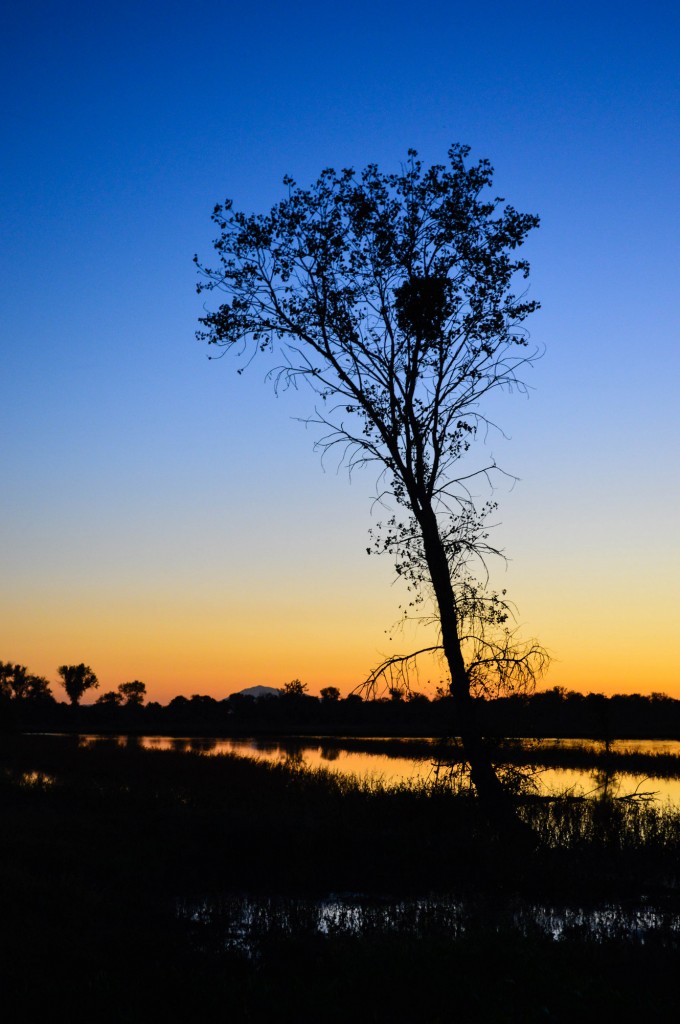 The Cosumnes River Preserve is a peaceful place for birding or walking. Try coming here in the evening in late fall to winter–not only will you see many varieties of birds against a beautiful sunset, but on most days you can see flocks of migrating sandhill cranes fly in here for the night.
Wine tasting in Lodi: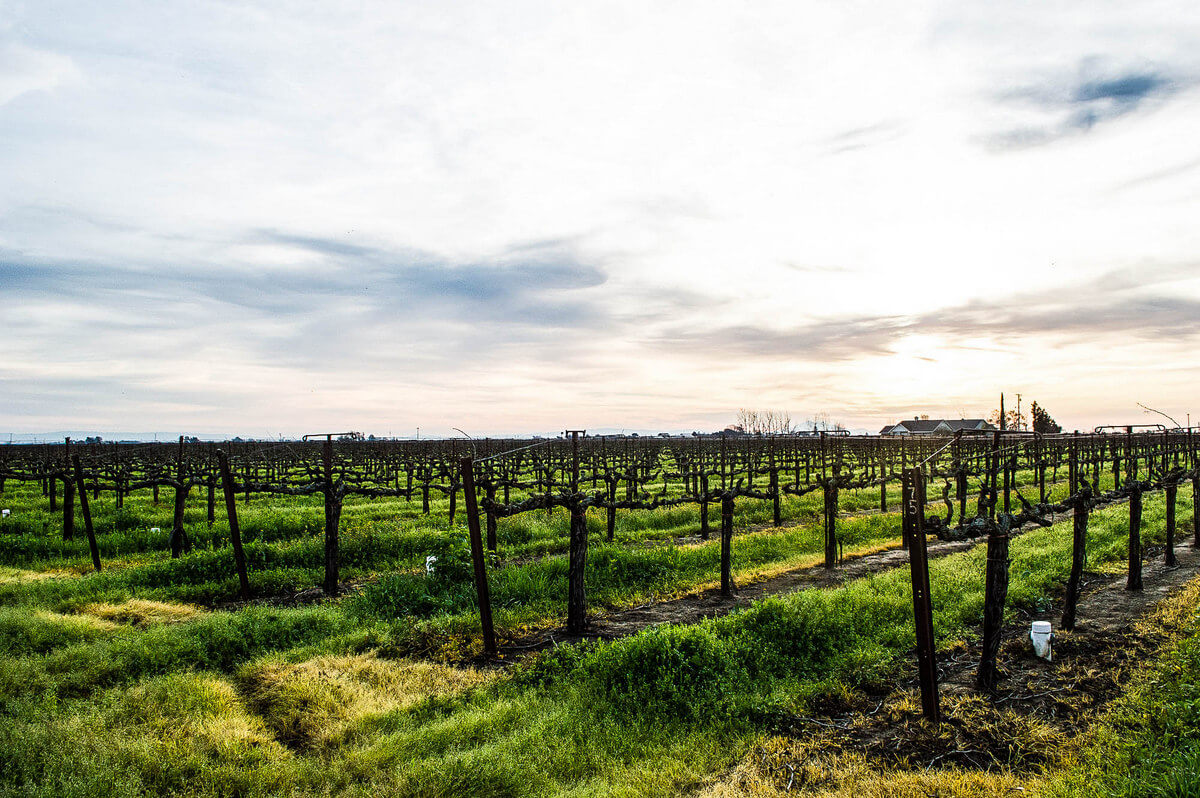 Lodi is just 30 minutes south of Sacramento, but this small town surrounded by vineyards and farms feels a world away. It's also a must for wine lovers. Lodi was named the 2015 wine region of the year by "Wine Enthusiast," and the wine growers of the year in California are the owners of the Mohr-Fry vineyards in Lodi.
Small wineries like Borra Vineyards, Oak Farm, Harney Lane, and McCay Cellars are producing wines that are both interesting and elegant, often using vines that hold a unique position in California viticulture. Here you can find heritage vineyards–some of the oldest vines in the country–and over 100 varieties of grapes.
Seasonal Events in the Sacramento Area:
The California State Fair: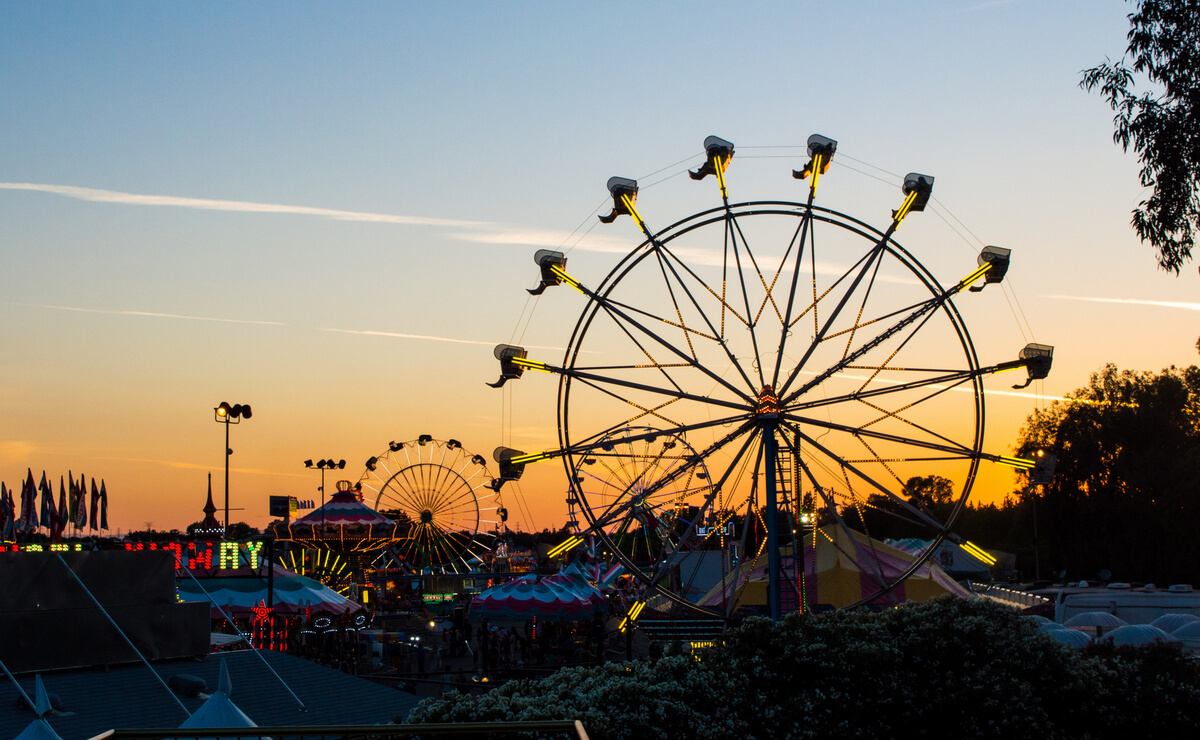 The state fair is not something I would want to do every year, but the rides, animal shows, fair food, and exhibits about state issues like the environment make for a fun, family-friendly event and an iconic part of summer in Sacramento.
Gather Nights:
A fairly new event in Sacramento is Gather Nights, a "night of community and culinary delight." Here large outdoor tables and food vendors encourage people to try local food and enjoy live music in a communal setting. It takes place every second Thursday from June to October in the neighborhood of Oak Park.
Chalk It Up: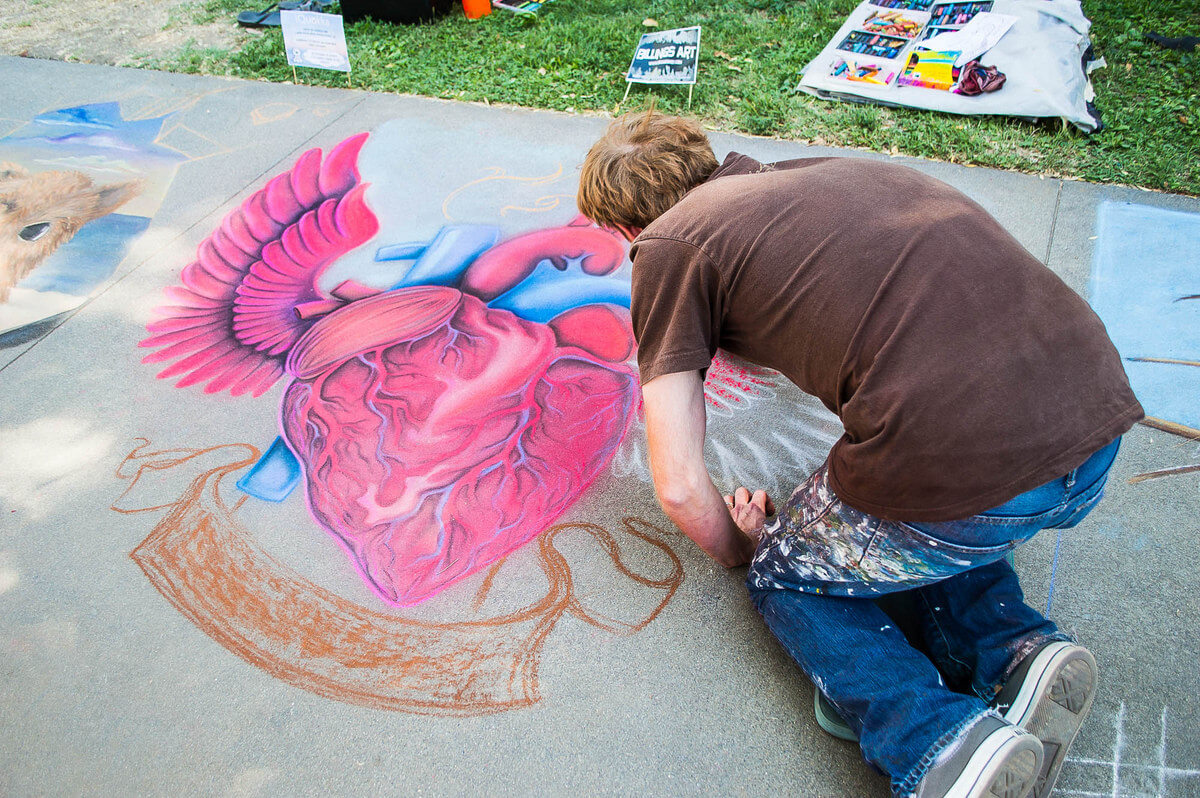 This 3-day outdoor chalk festival over Labor Day weekend celebrates the arts and is a benefit event for local arts events and scholarships. Each square on the sidewalk around Fremont Park at Q and 16th Streets is designed by a local artist, often through the sponsorship of a local business. You'll see all kinds of designs here, including some that master the illusion of 3-D and others drawn by children and their families. The festival includes music, food trucks and local craft vendors.
Bogle Summer Concert Series: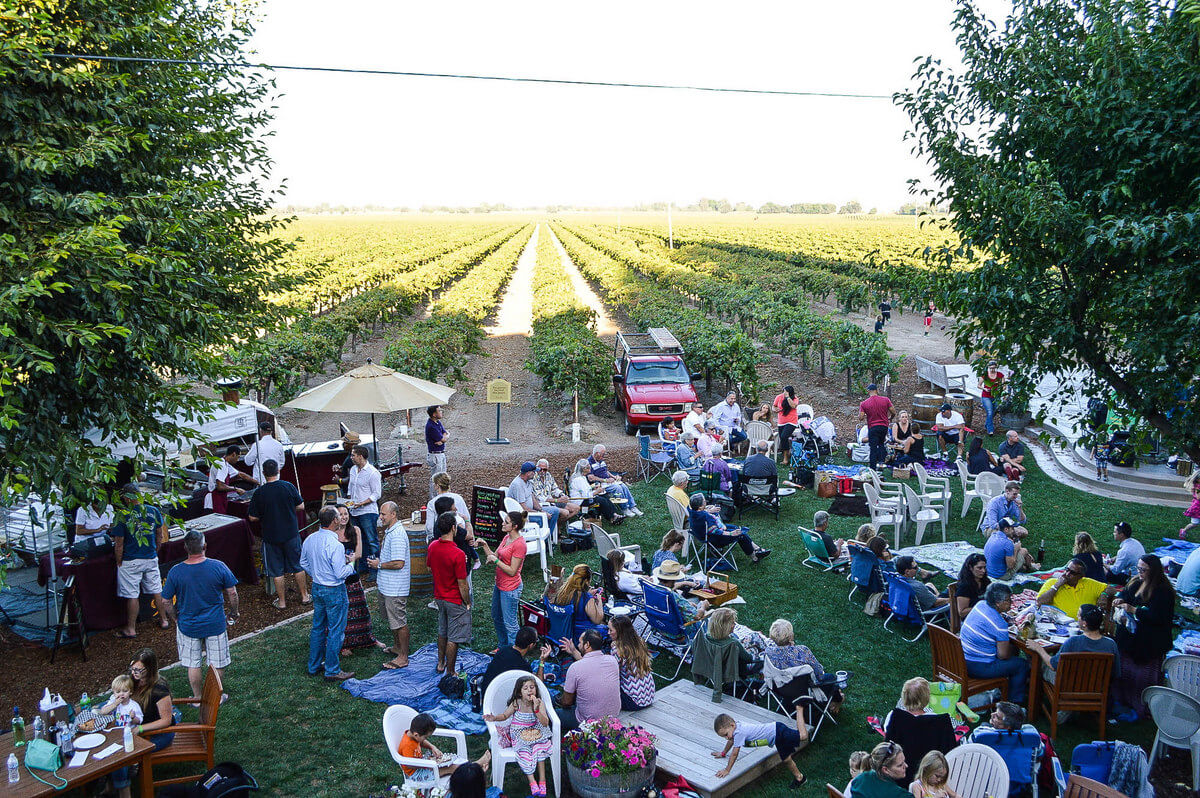 The "Friday Al Fresco" series from July 1-September 2 is fun for the whole family at Bogle Winery, just south of Sacramento. Each Friday features a different local band and food trucks. Bring whatever you may need for the evening (picnic supplies and blankets), taste wine and buy a bottle to share with your friends, and enjoy an evening outdoors next to the grape vines.
Apple Hill in the fall:
A day trip to Apple Hill is a must on a nice fall day! Stop for organic apple picking at 24 Carrot Farm, then kid-friendly fun at Kids Inc and pie at Apple Pantry Farm. Try to go on a weekday when the crowds are thinner. We went on a Friday in late October and were the only ones picking apples at 24 Carrot Farm, but we found big crowds at the more popular places like Kids Inc.
Holiday displays at the CA Railroad Museum: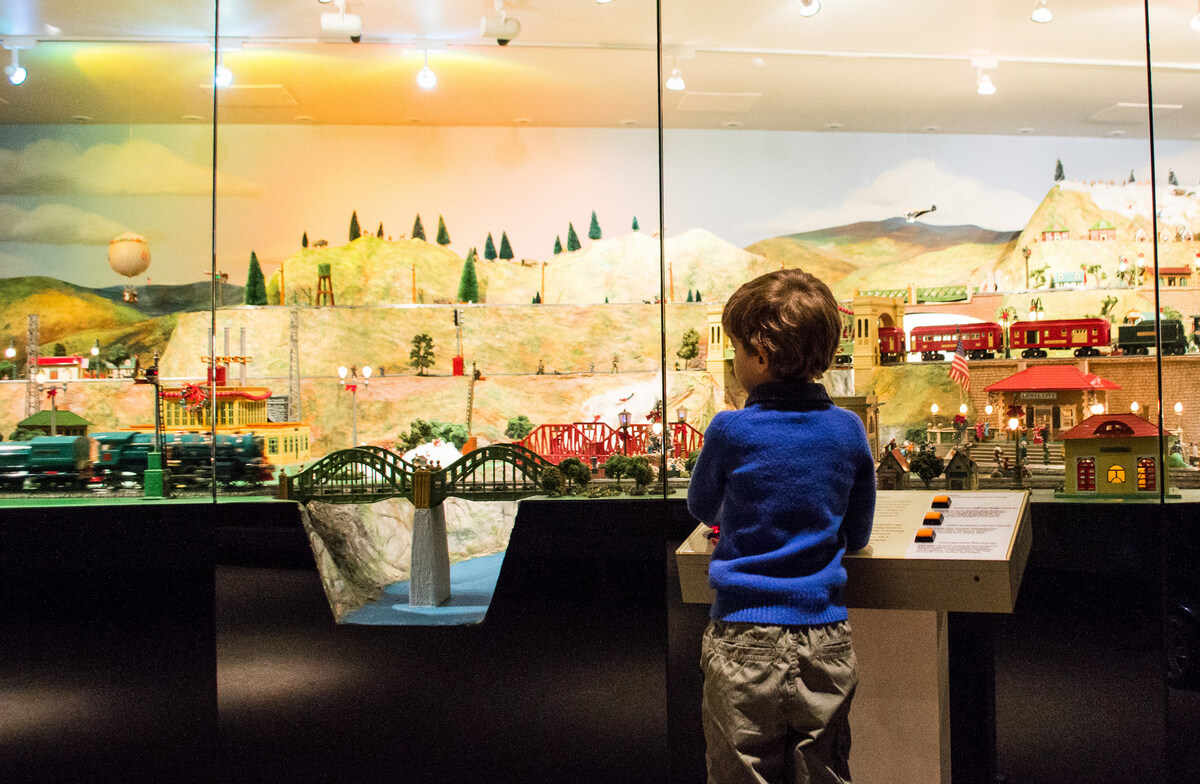 One of my favorite places to come during the holiday season is the California Railroad Museum because of the holiday-themed decorations and interactive train set for kids.
Shop for what to wear in Northern California this winter: (click the photos to see more):

Where to stay in Sacramento:
Kimpton Sawyer Hotel: the city's newest hip hotel right in the heart of Downtown Sac
The Citizen Hotel, a beautiful boutique hotel located downtown
The Sheraton on J Street in downtown Sacramento
The Westin: a little bit of luxury located on the river just south of downtown
Find the best hotel deals for Sacramento on Booking.com
More ideas for what to do in Sacramento:
Perfect Day Trip to Sacramento
Where to Get Cultured in Sacramento (my Pinterest board)
A Local's Guide to Sacramento on Afar.com
6 Museums in Northern California
A Day Trip to the Gold Country
5 Things to Do in South Lake Tahoe with Kids
Pin it for later: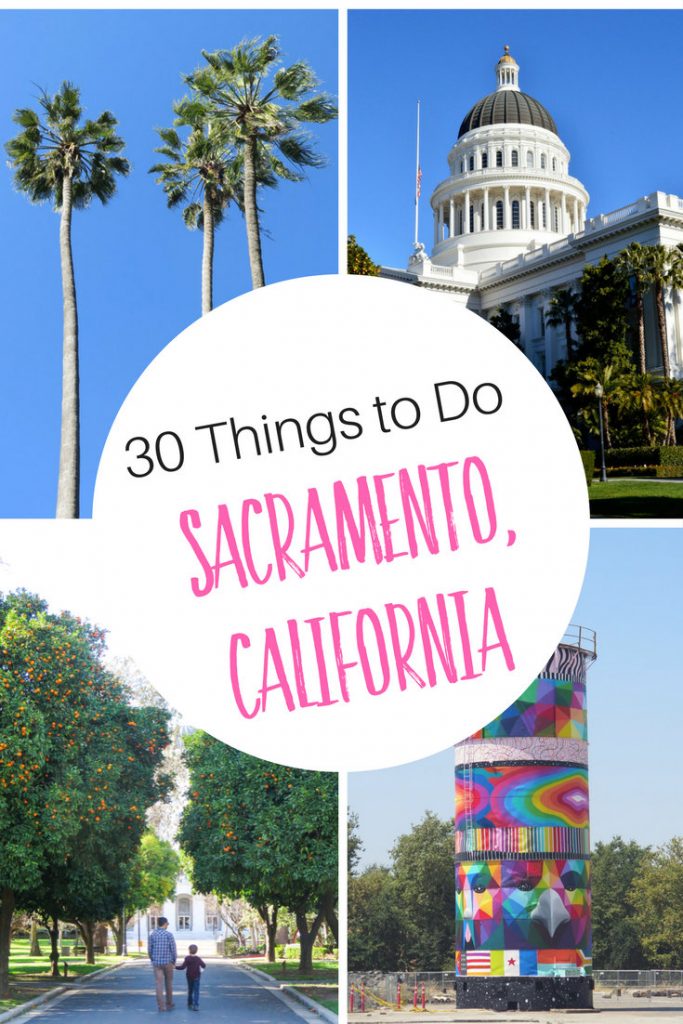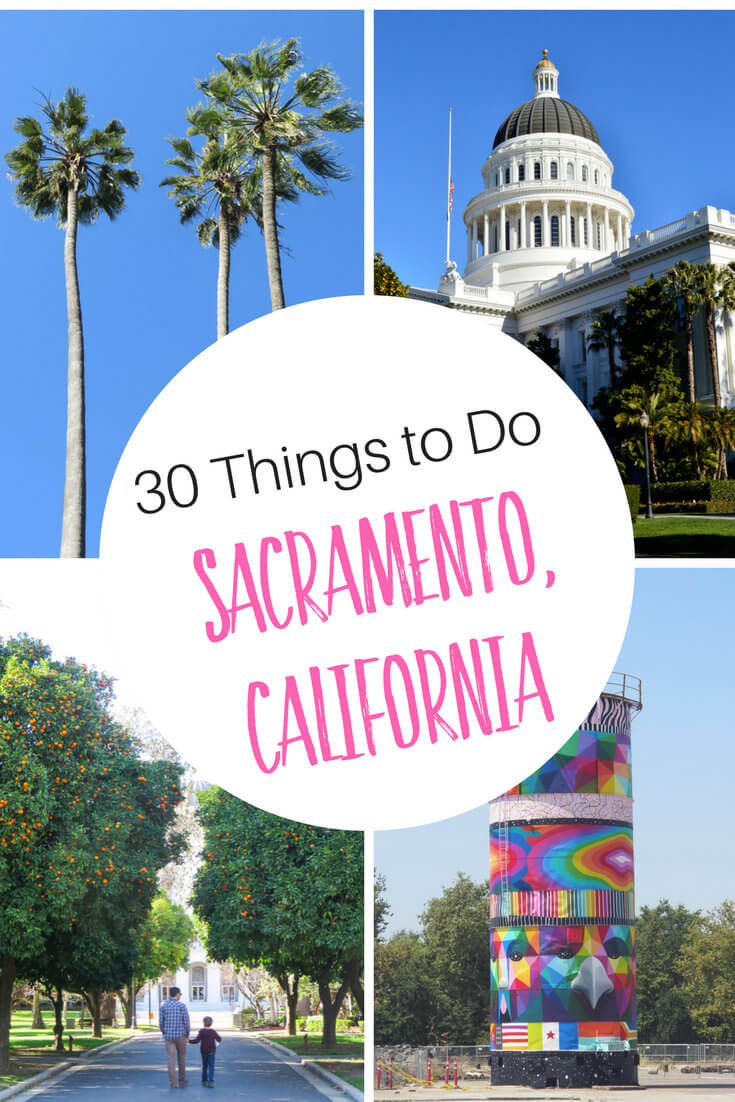 Photo credit: Gather Nights photo: Tour de Drone on Instagram