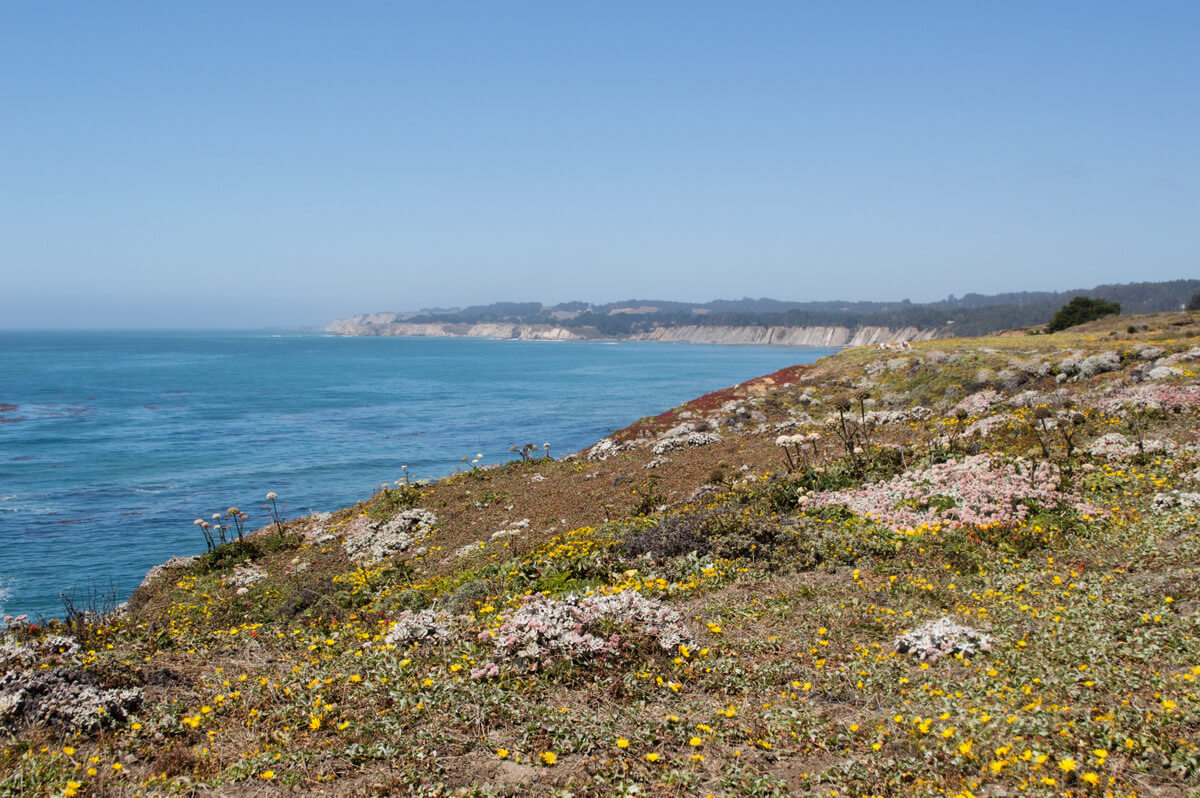 We're off to the Mendocino coast in Northern California soon, and we can't wait. We got a good taste of the wild beauty of this part of California's coast in August when we spent a few days in the Sea Ranch, a peaceful community of minimalist-designed homes and countless deer roaming the rugged cliffs. (These places fit right in with my on-going Secret California theme.)
Our recent visit to the Sea Ranch was just what we had hoped for. We fell hard for the beaches of Sea Ranch, the quiet town of Gualala, and the outdoor experiences farther north near Point Arena. I highly recommend spending a few days there and including these experiences in your family's itinerary:
What to do near Point Arena: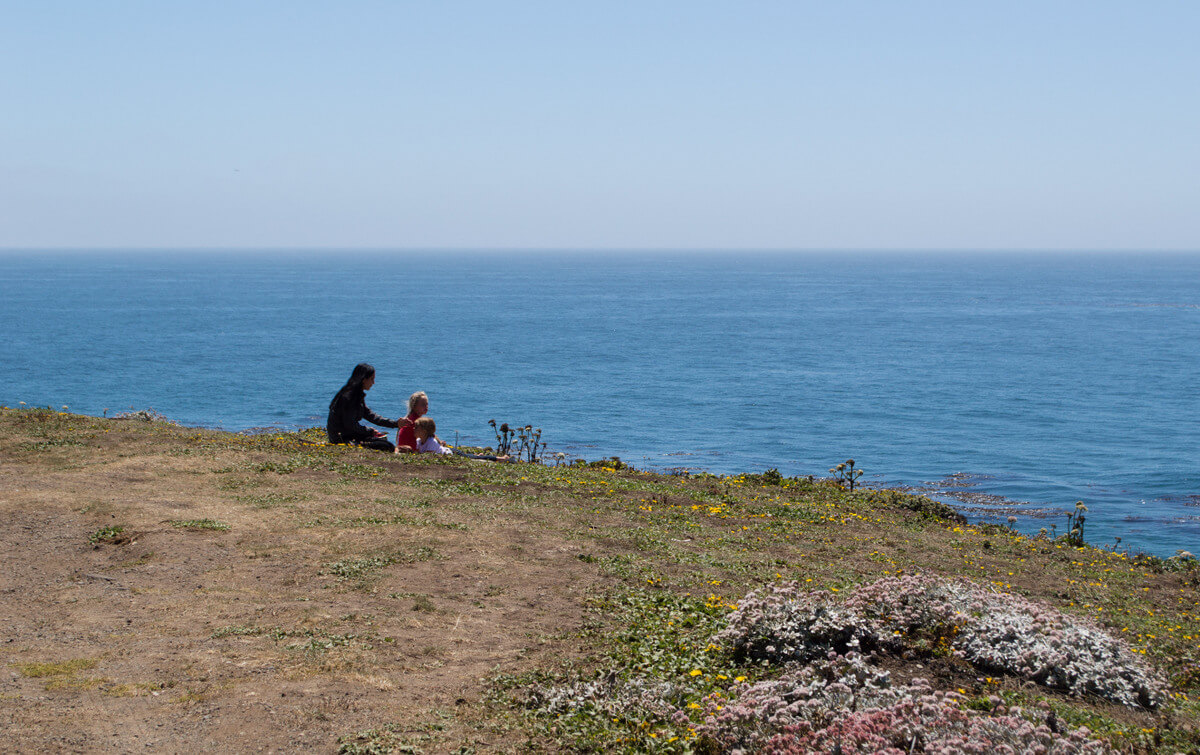 The drive from the Sea Ranch/Gualala to Point Arena takes only about 30 minutes but is so ridiculously beautiful that you won't want it to end. Head to the Point Arena Lighthouse, which is down a rural road outside of town.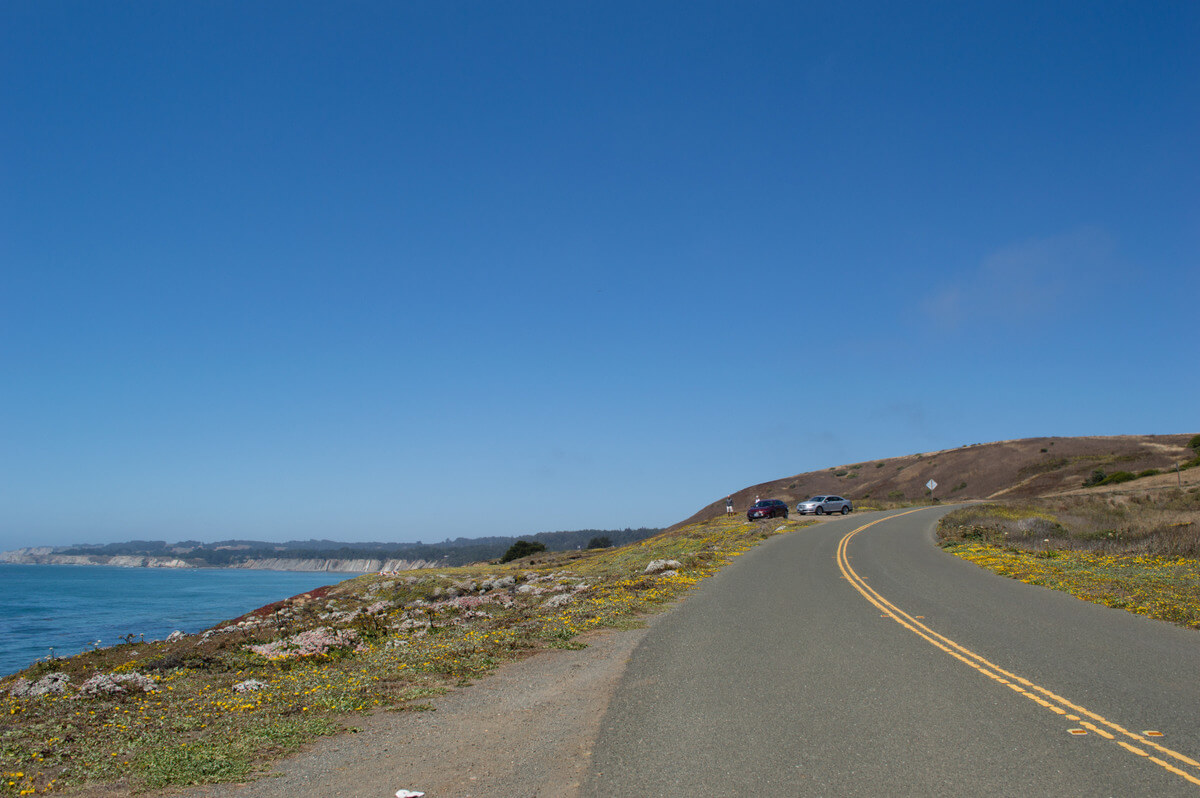 Point Arena Lighthouse:
You have to pay to enter the lighthouse grounds. It was such a beautiful day (the only sunny day we had–typical of coastal summers!) that we opted for just viewing the lighthouse from outside the gates and watching the fat harbor seals that dotted the rocks just below us.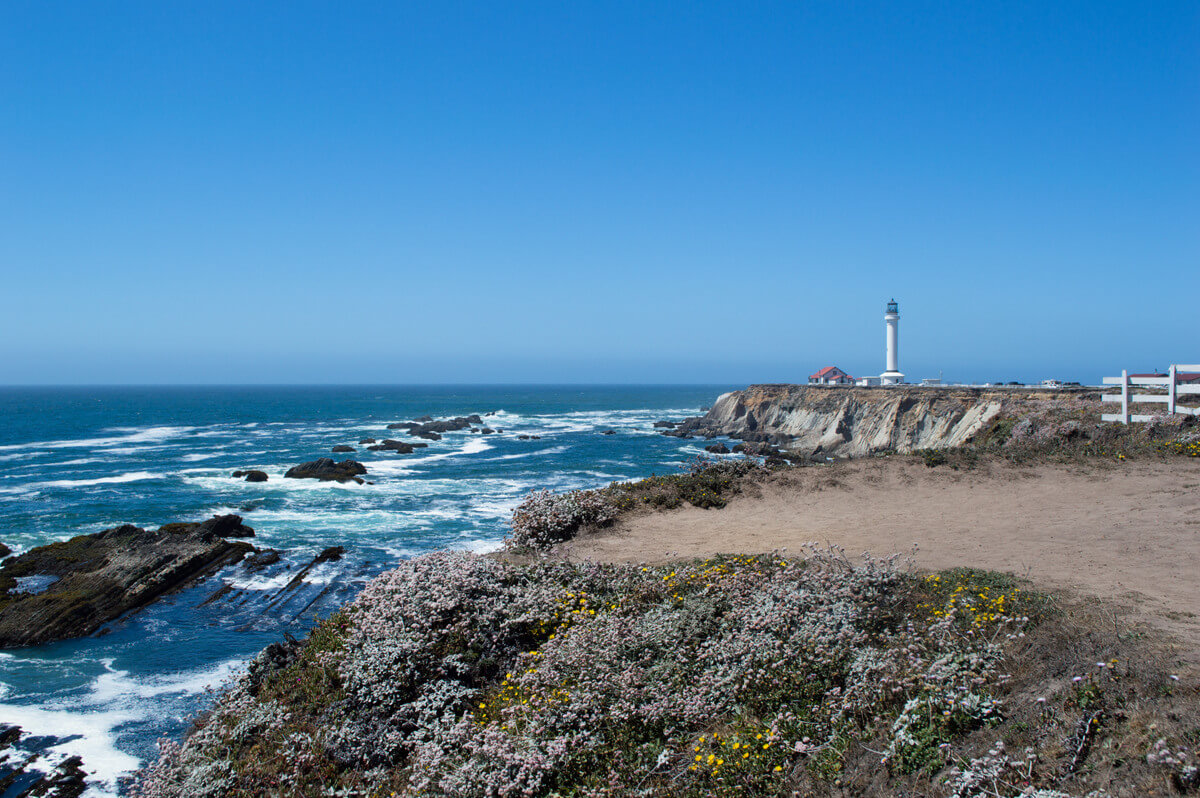 In fact, I didn't know that this area is part of the new California Coastal National Monument, a stretch of public lands that barely anyone has heard of. The area was very quiet despite the fact that it was summer, and it was some of the most beautiful coast we've ever seen.
Stornetta Public Lands:
As we drove away from the lighthouse, we spotted a little sign that indicated there was a place to walk. This ended up being the highlight of the entire trip (for me, anyway), so I recommend that you reserve a couple of hours for this, especially if the weather is nice. Look for the entrance to the Stornetta Public Lands. There are just a couple of places to park and a little port-a-potty next to the wooden fence entrance; once you enter, you'll have what I consider close to paradise.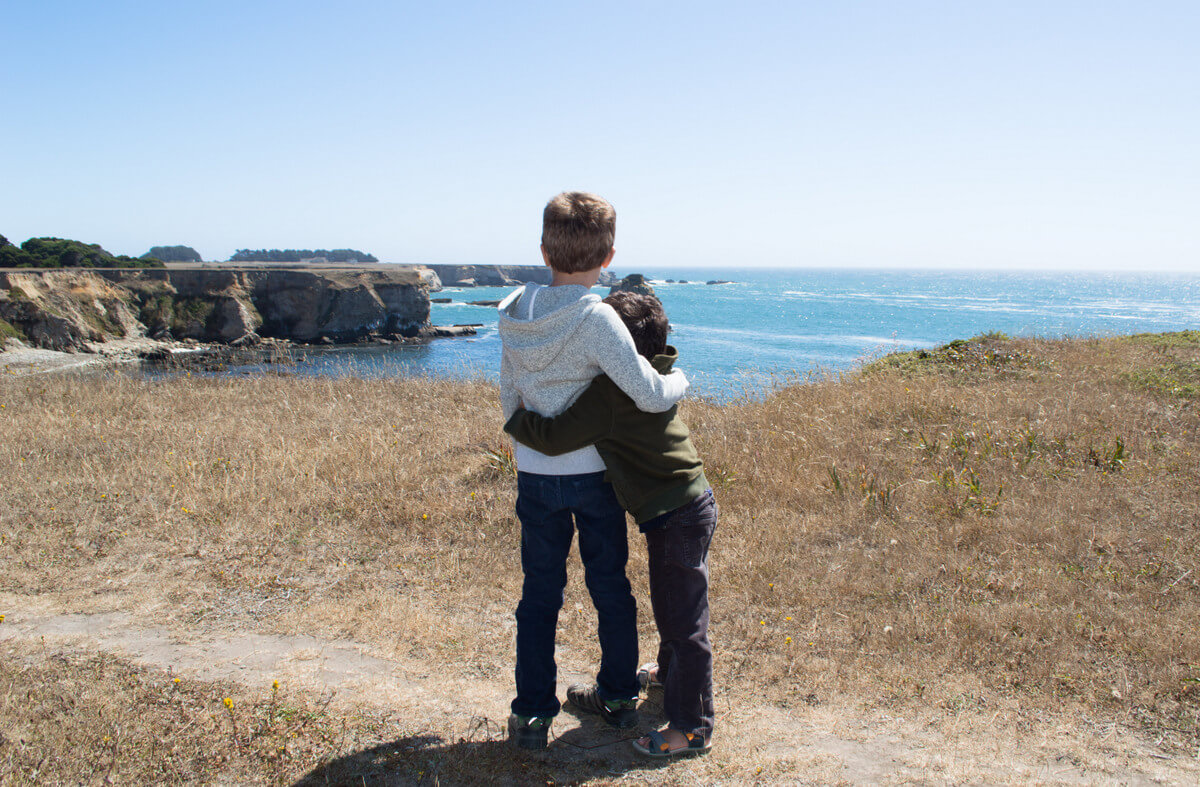 This place is special because it's a cove that includes Sea Lion Rocks, a cluster of strangely shaped islands–enormous flat rocks that emerge from the water like tables, some so large that I couldn't get them in one photo. They're covered in green and red plants (probably ice plant) and have many bridges formed by the waves over time.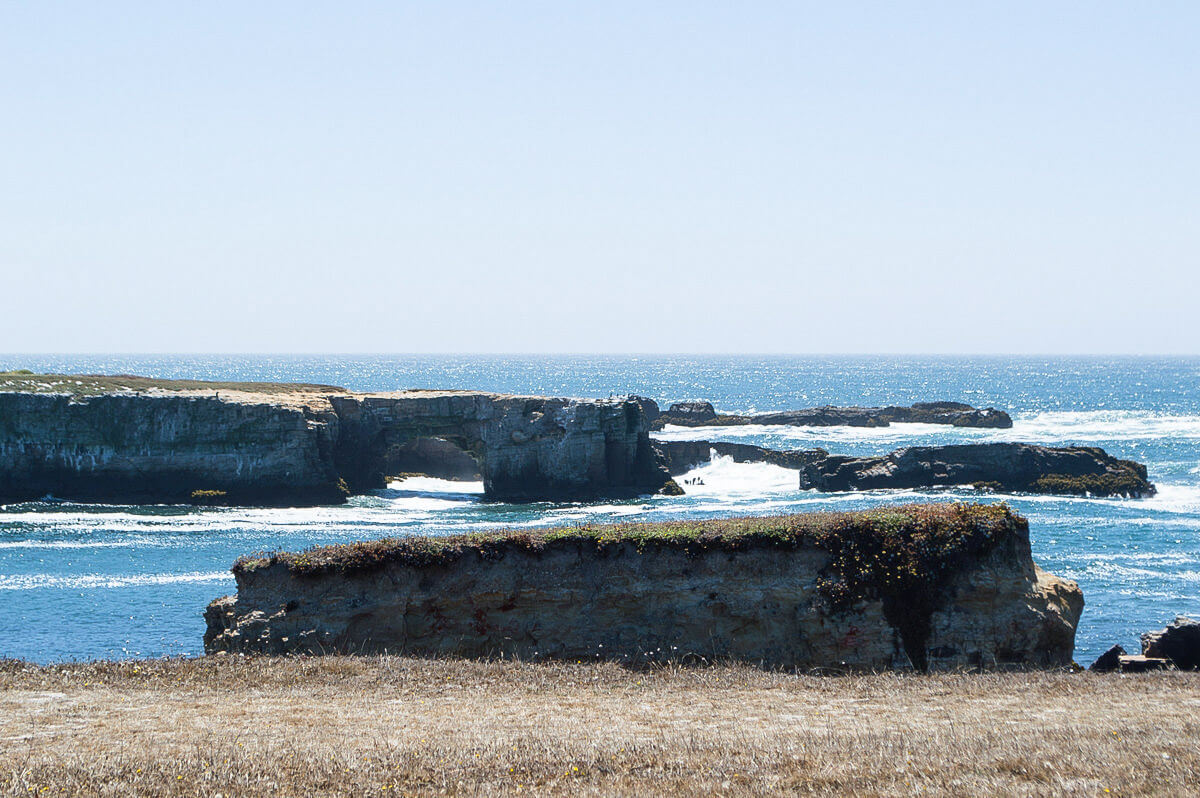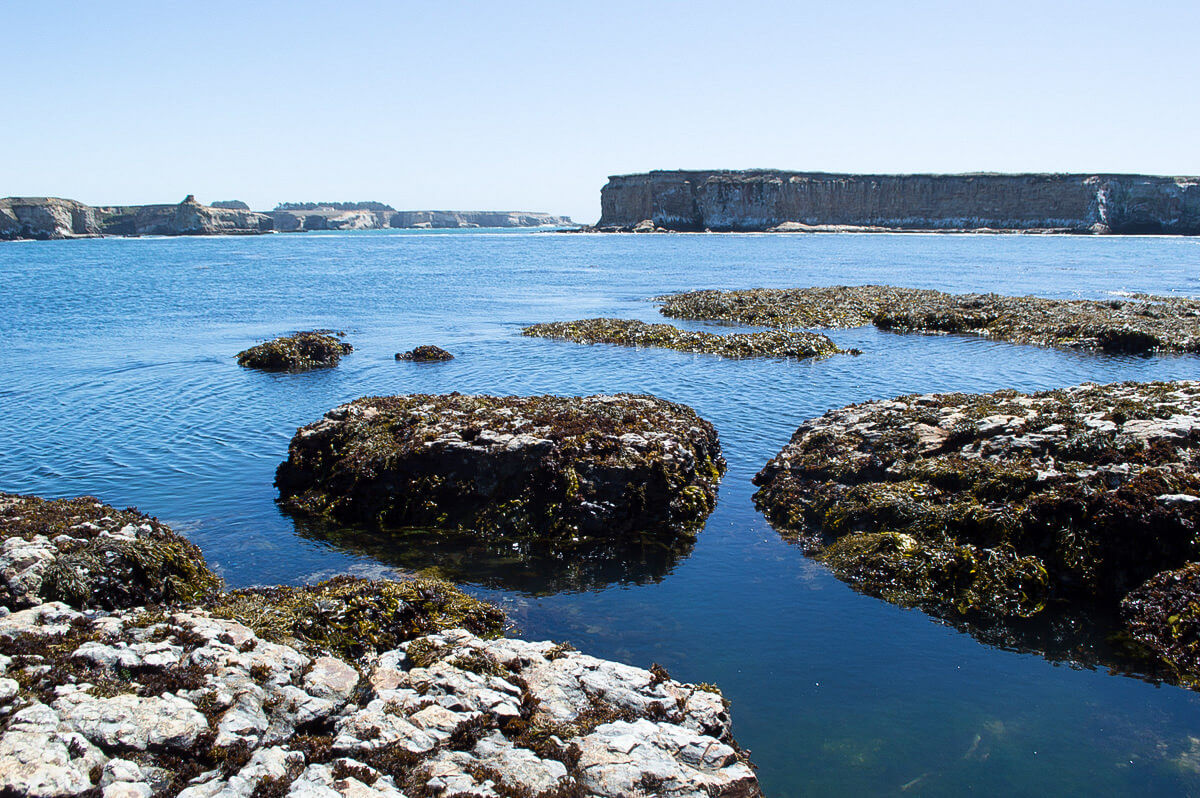 These rock shelves essentially cut off the current of the sea. Here, instead of the thrashing waves that are so common on Northern California beaches, we were surrounded by calm blue water with seals swimming and sea birds circling above.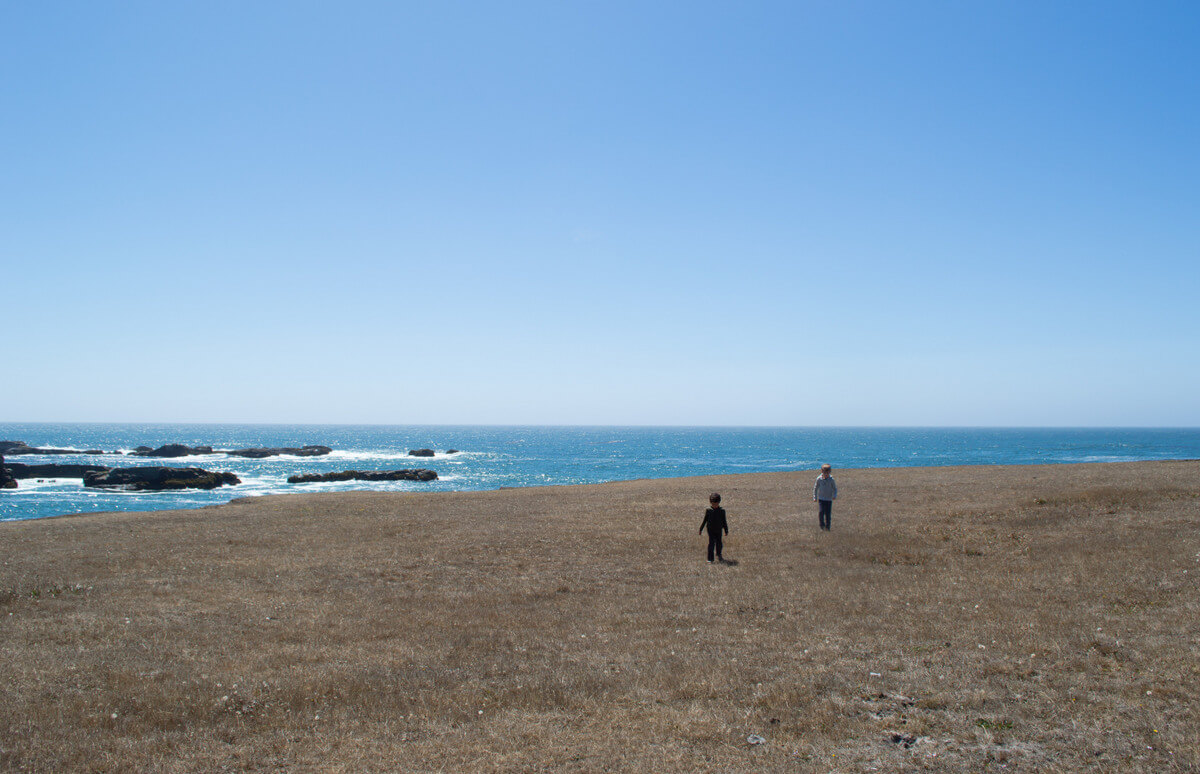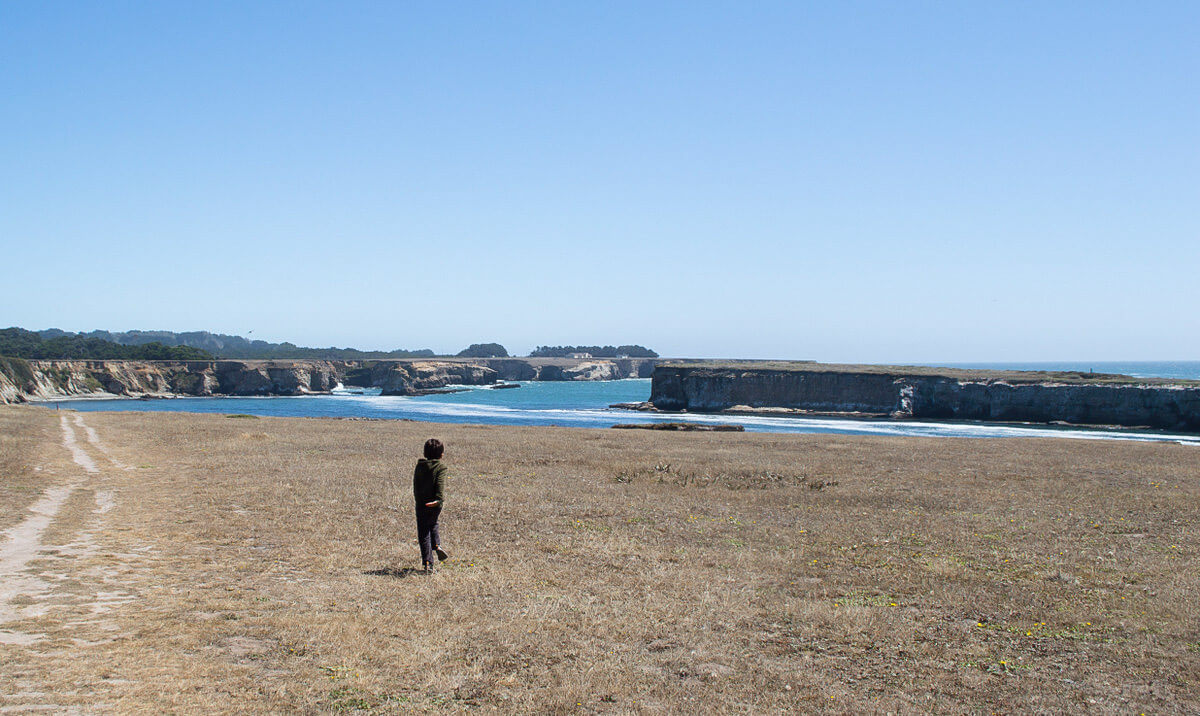 After walking across the first section, which is like a big flat field, you'll come to the place where you can walk along the cliffs (be careful with kids!). There's a little dip where you can walk down on the rocks. Here we relaxed on the rocks, watched seals swim in the water near us, explored two sea caves, and looked for creatures in the tidepools. And best of all: there was NO ONE there except us. You walk down this little path…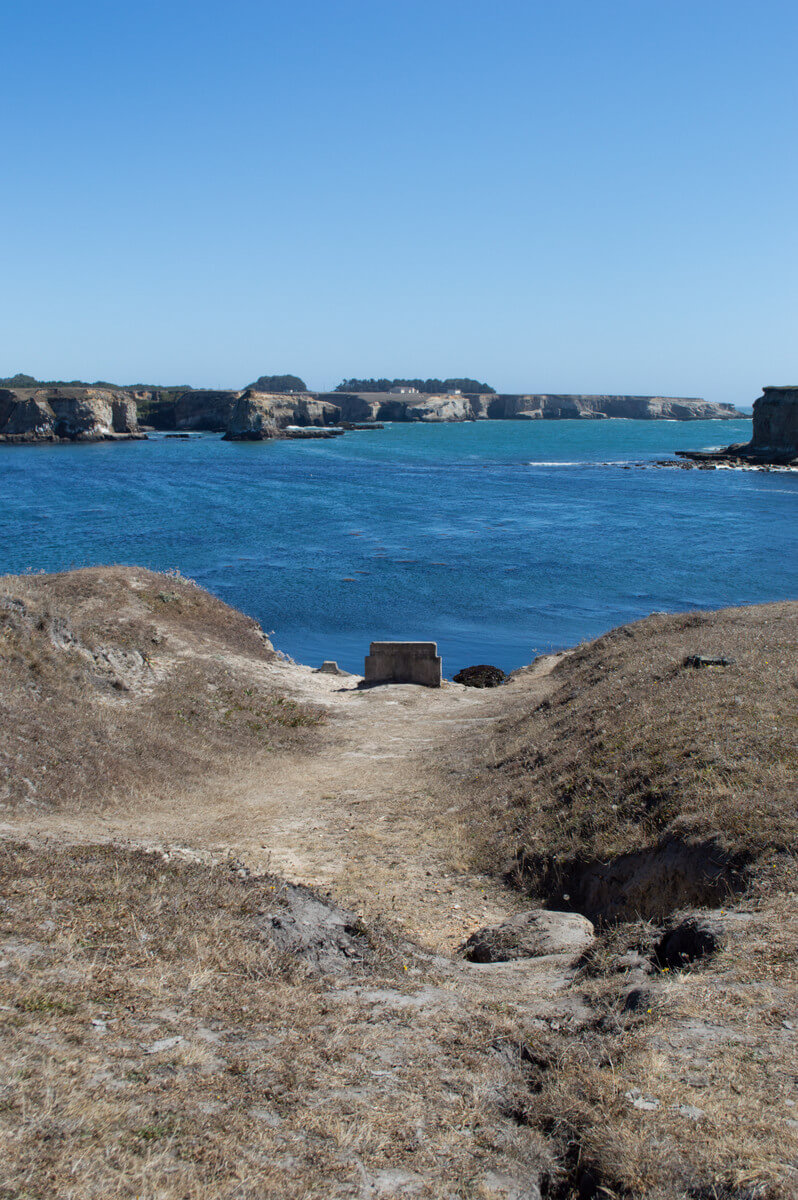 …and you'll likely have these rocks and caves all to yourselves. On a nice day, bring some water and a snack and plan to stay a while.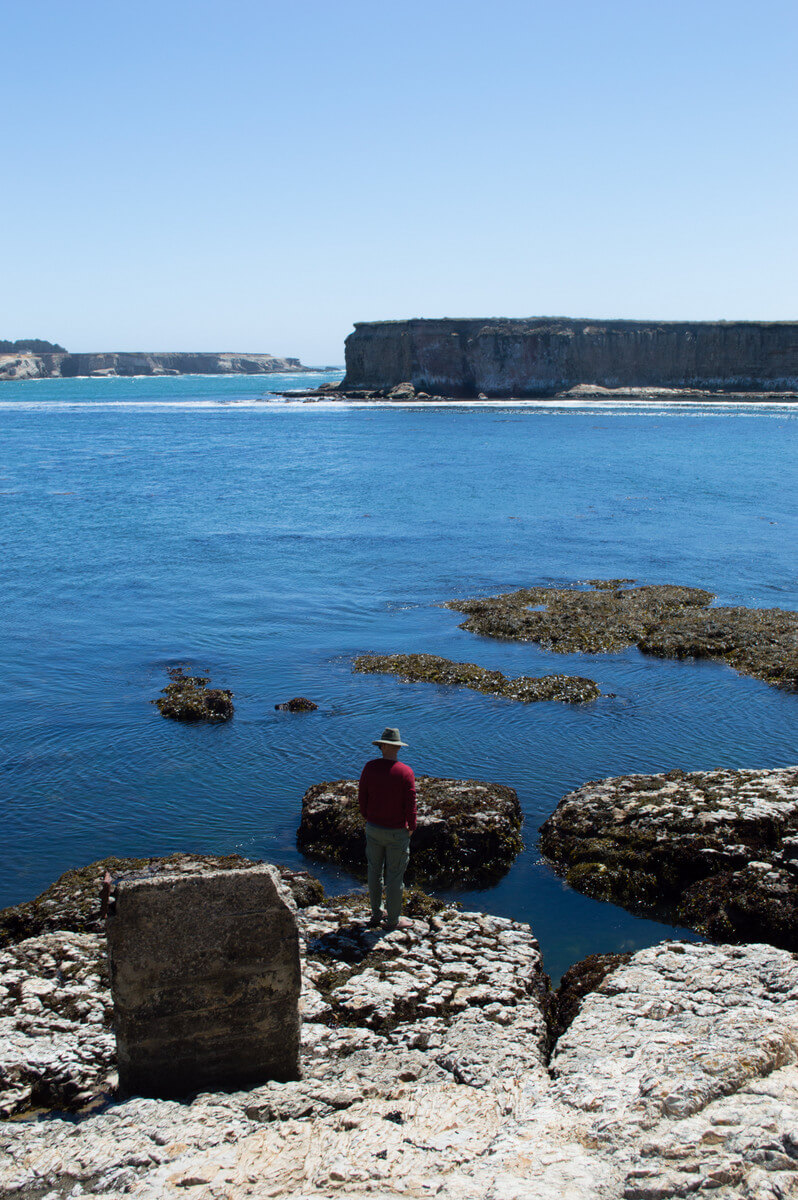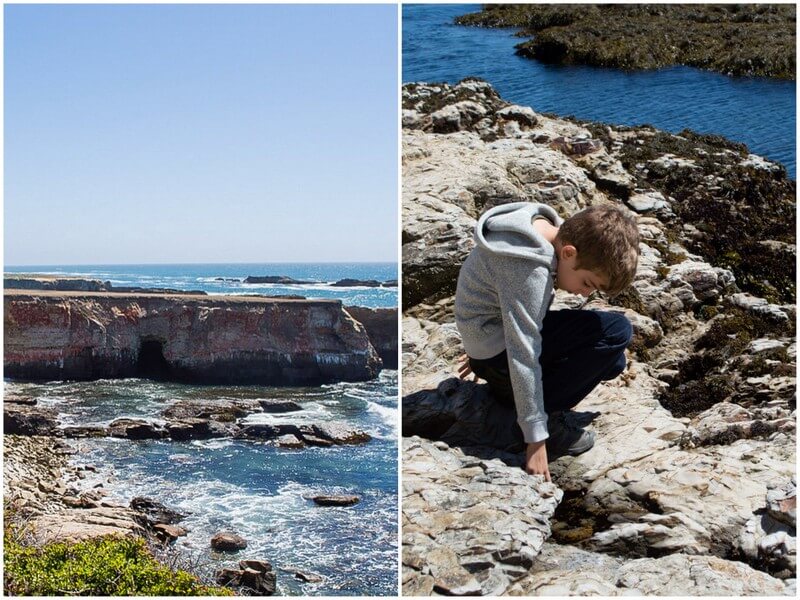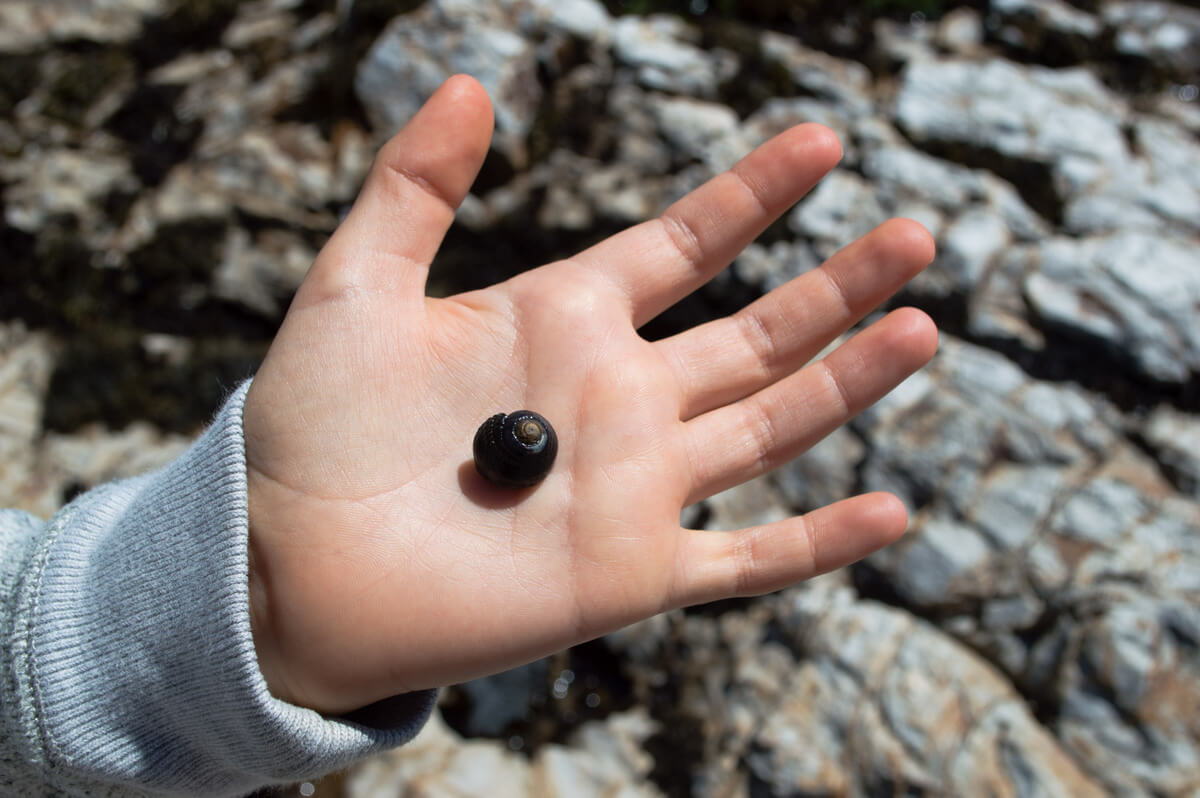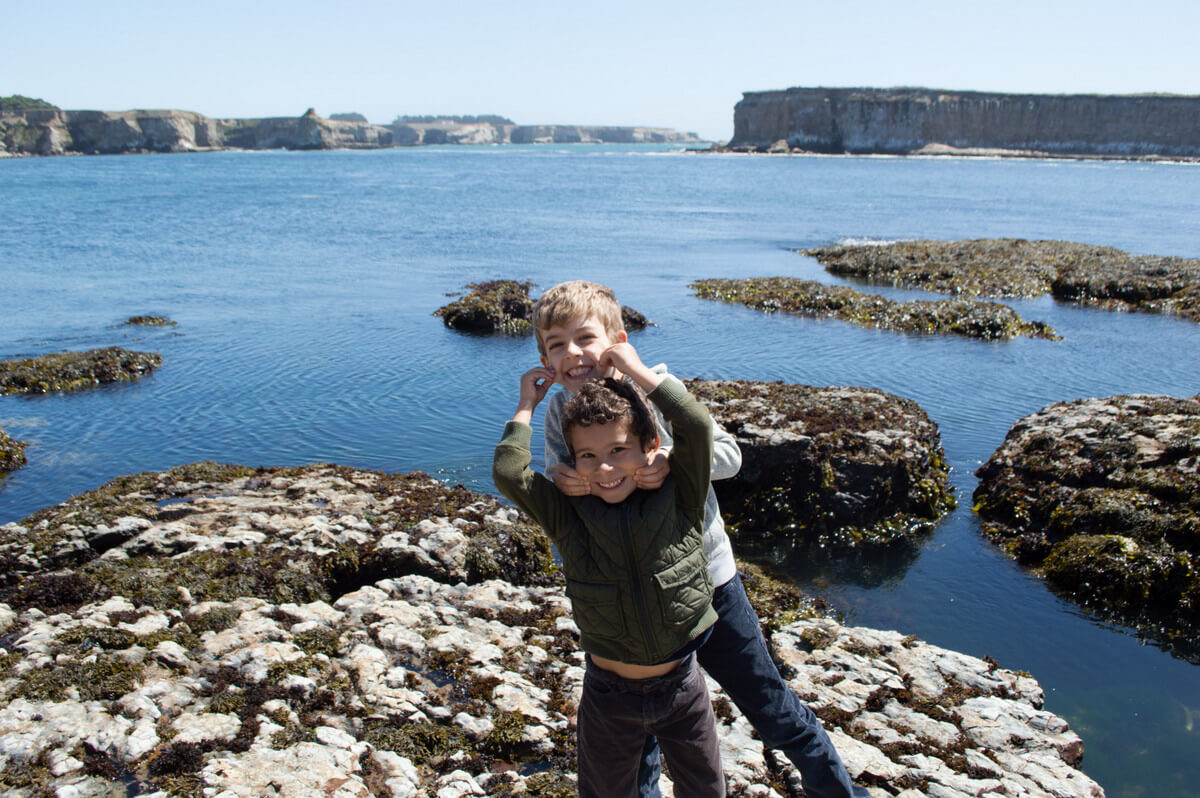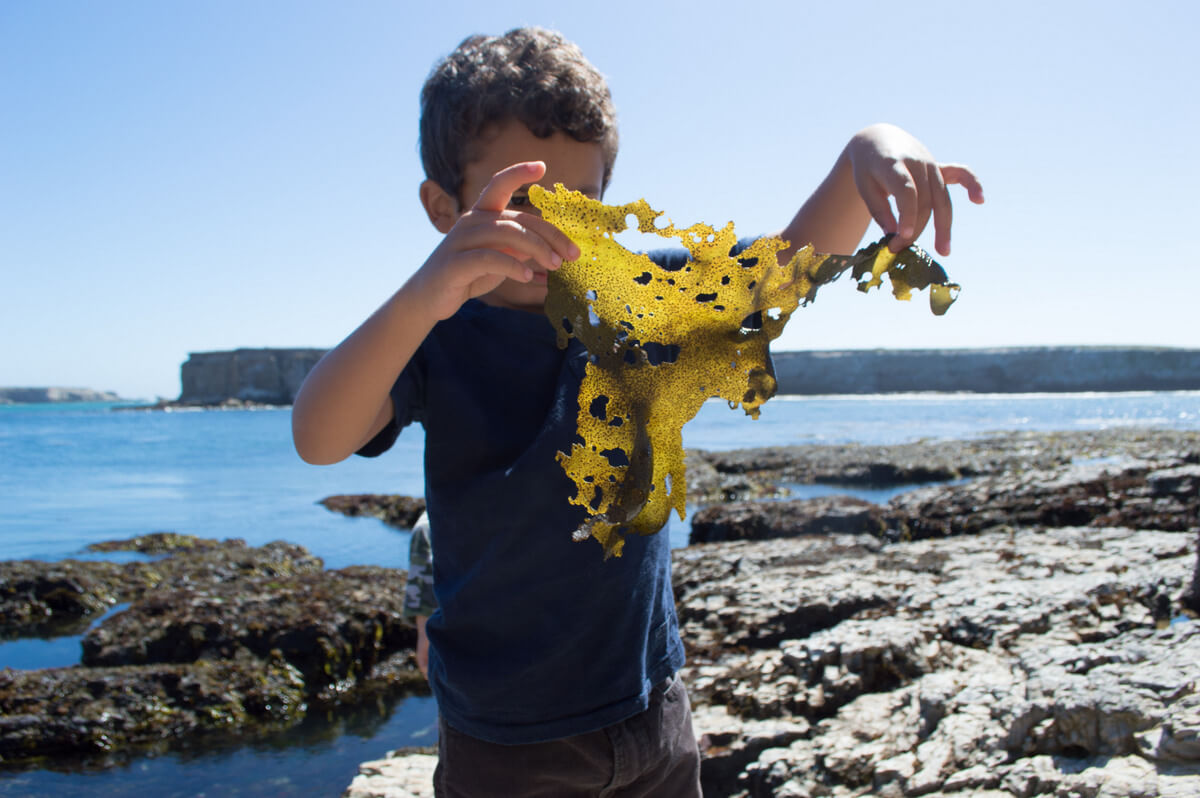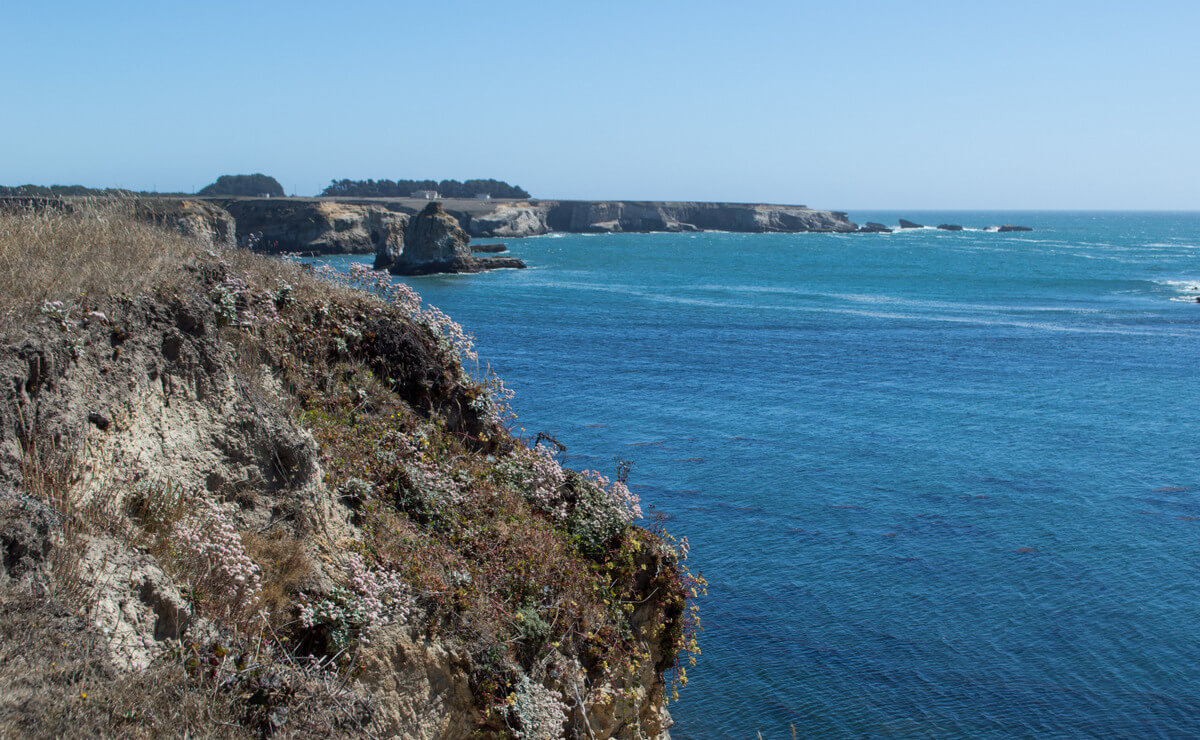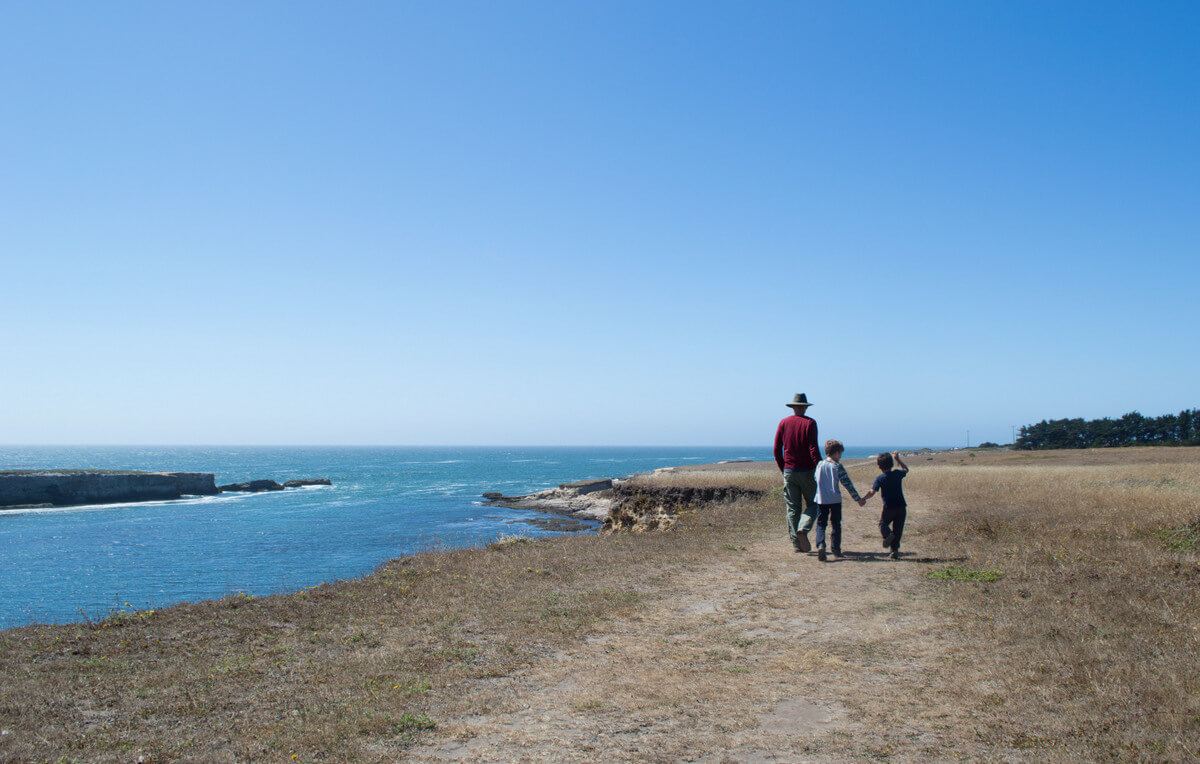 Manchester State Park: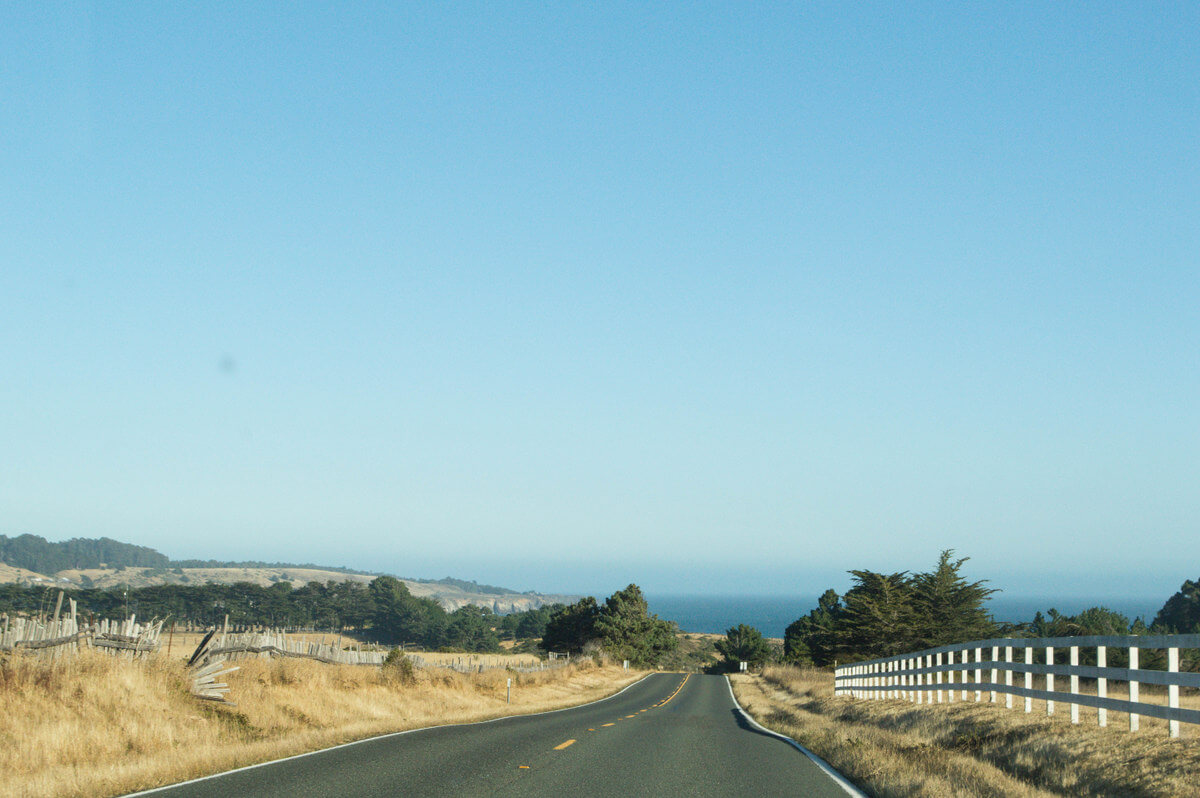 It was hard to leave the Stornetta Public Lands, but we did because there was one more stop I really wanted to make: Manchester State Park. Just north of Point Arena is the park and its long beach–it stretches 5 miles down to the Point Arena Lighthouse (and you can see the lighthouse from the beach).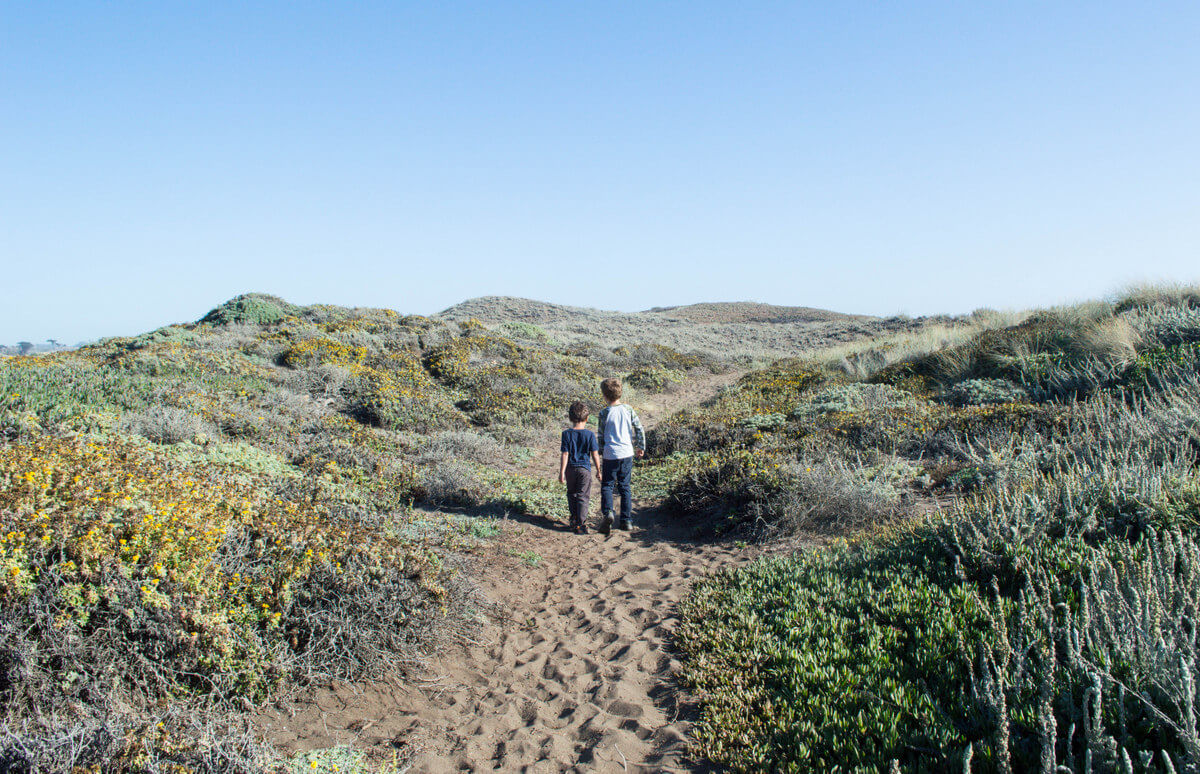 You have to walk on a long path through sand dunes dotted with wildflowers to reach the beach. This is also an area of protection for the snowy plover, a threatened species of bird that nests in the area, so no dogs allowed.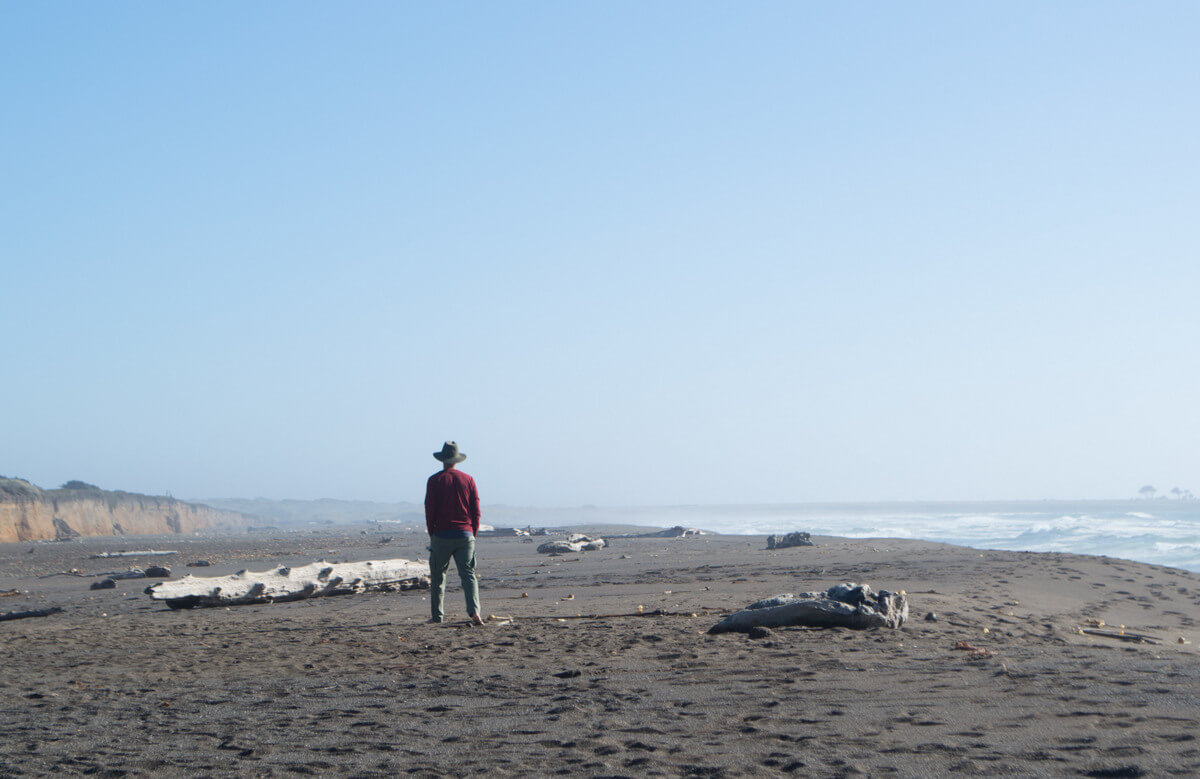 The beach curves gently along the coast, resulting in lots of driftwood that has washed up on shore, which of course makes lots of exploration possibilities for kids.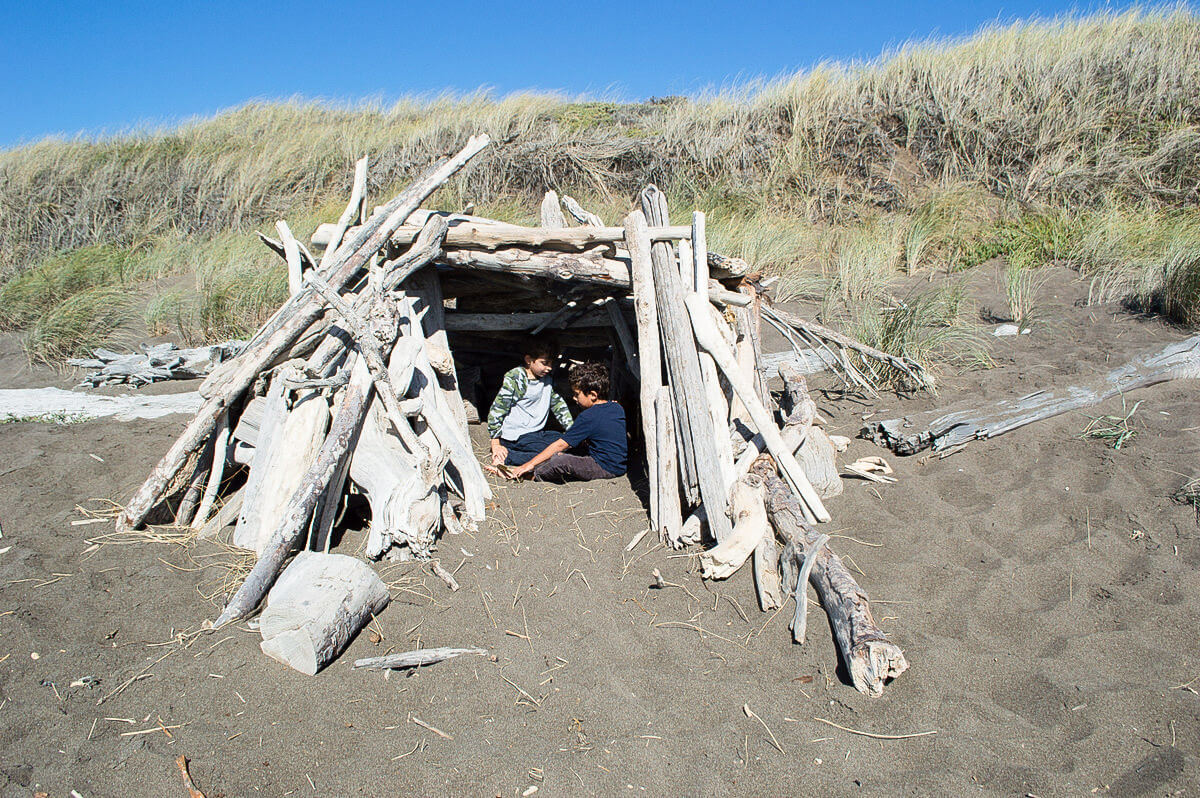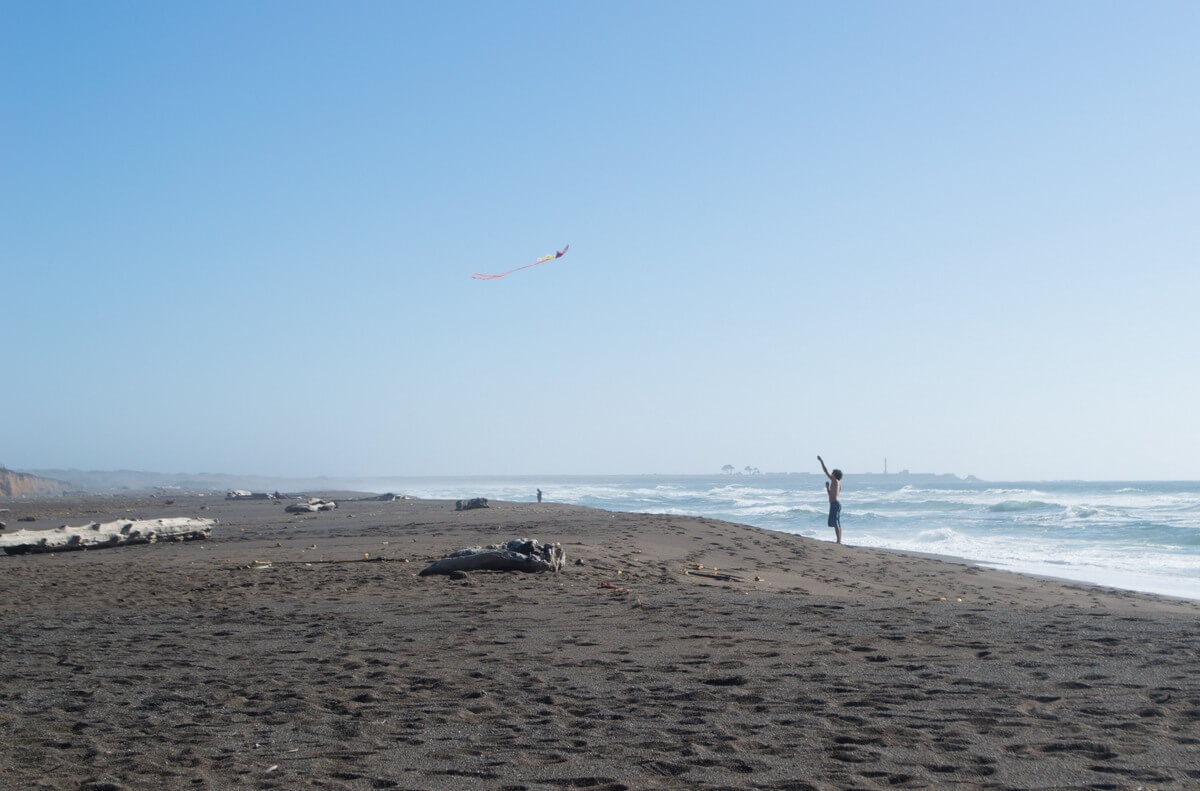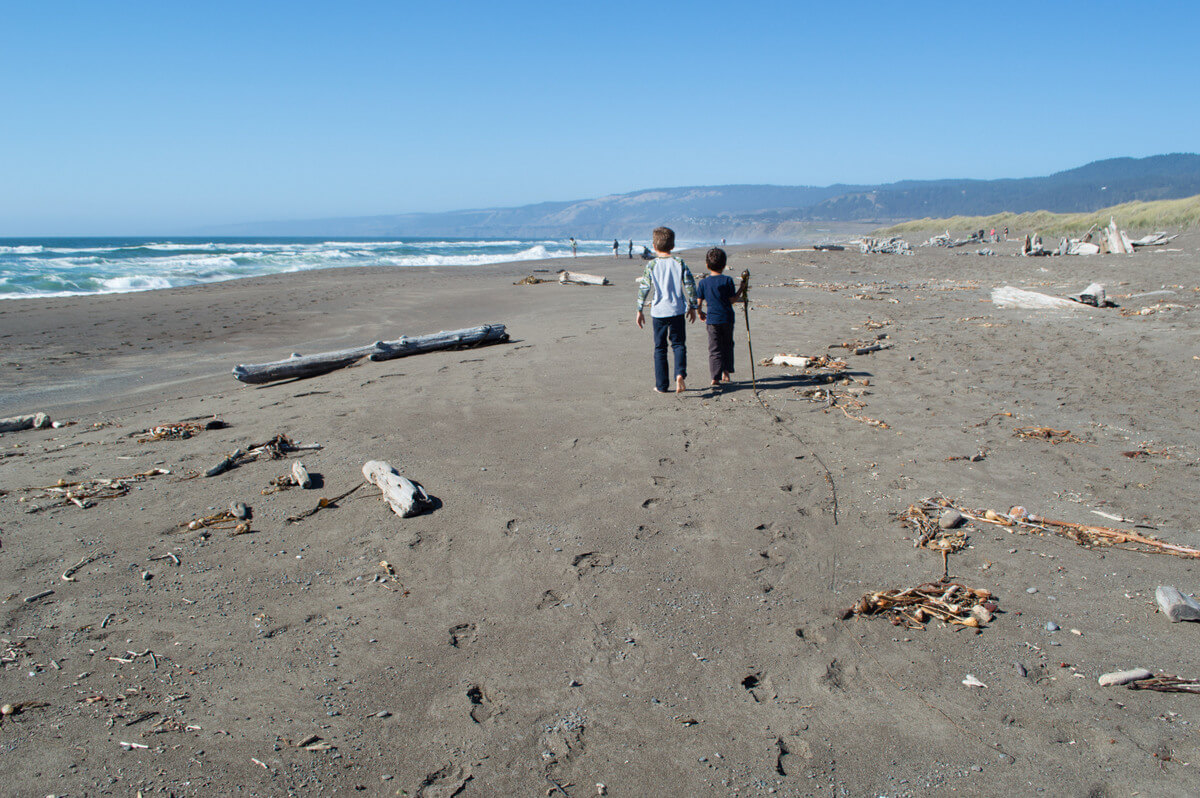 Like many other beaches in Northern California, this one is cool and windy and is not safe for swimming–the waves come crashing in, and the water is way too cold, even in summer (although maybe we're wimps– the French family didn't seem to mind! They were in their swimsuits playing in the water and flying kites). We loved the noise of the waves and how uncrowded the beach was, but it definitely felt different from the calm water of the Stornetta Public Lands we had just left.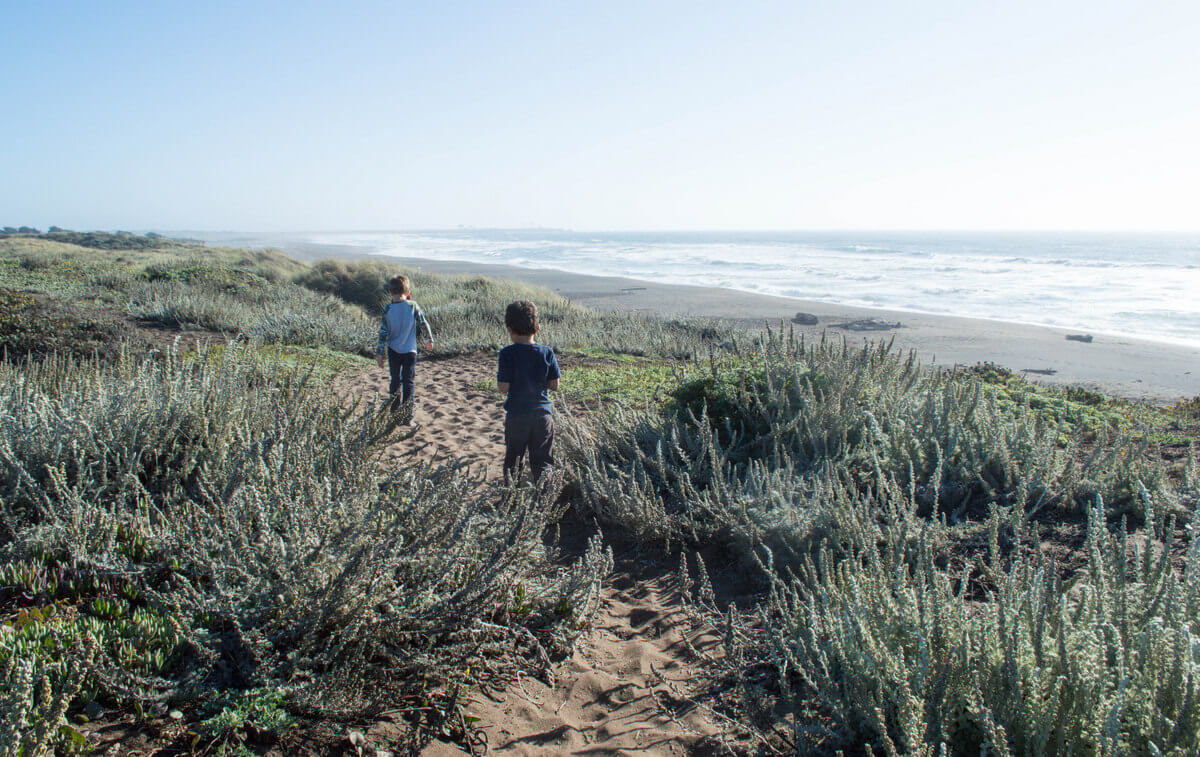 It was a perfect day in the Point Arena area and such a good example of the raw beauty of California. There are many, many places in Northern California with similar natural beauty, but being here was different. It felt a bit like we were intruding on nature–peeking in on the way things really are without the presence of human civilization.
Have you been to Mendocino County? Point Arena? I'd love to hear your suggestions for our upcoming stay near Mendocino.