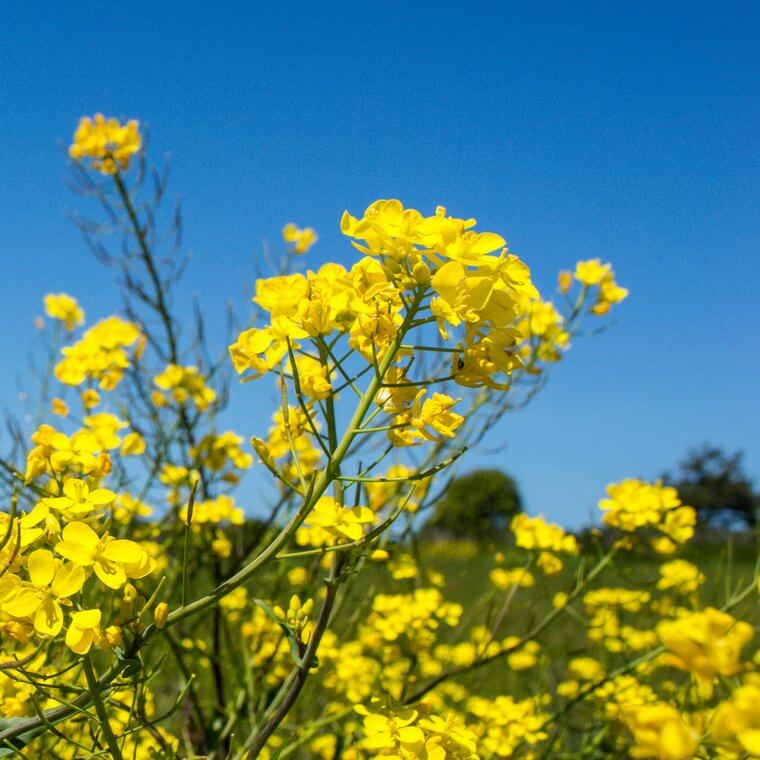 The weather is beautiful, the mustard is blooming, and the high season in travel is still months away. February is a wonderful time to hit the road in California. Here are my picks for things to do in Northern California in February. I'd love to hear your ideas, too!
Visit Sugarloaf Ridge State Park, Sonoma County
Since last October's wildfires, Sugarloaf Ridge State Park has been recovering and is not ready to reopen. It's been a lot of work — volunteers have repaired bridges, walkways and other damaged infrastructure. The park provides a great view of the rejuvenation that happens after a fire — green grass and tender shoots already cover the ground, and the park expects beautiful wildflowers later in the season.
Where: Sugarloaf Ridge State Park, Eastern Sonoma County
When: daily. A family hike is being organized on Presidents' Day, Feb. 20
Cost: $10 state park admission fee
Chinese New Year Parade, San Francisco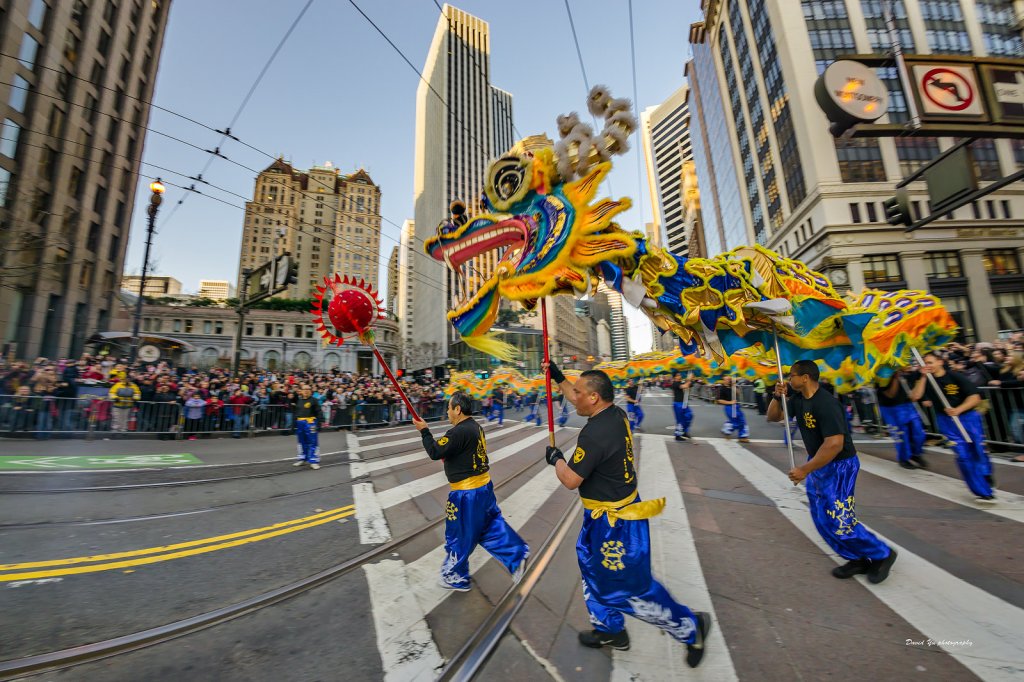 This very special celebration is the largest Chinese New Year parade outside Asia, but it's also crowded, so attending requires some planning. If you'd prefer to try a smaller celebration, check out the flower festival parade on Feb. 10 (starts at St. Mary's Square and continues along Grant Avenue) or the New Year festivities in a smaller city like San Jose or Sacramento. The Vietnamese New Year (Tet) Parade and Lunar Flower Festival in Sacramento happen on Saturday, Feb. 10 and 17 in Little Saigon.
When: February 10
Where: San Francisco starting at 2nd & Market Streets and ending in Chinatown
Cost: Free plus parking/transportation
More info here
Lodi Wine & Chocolate Weekend: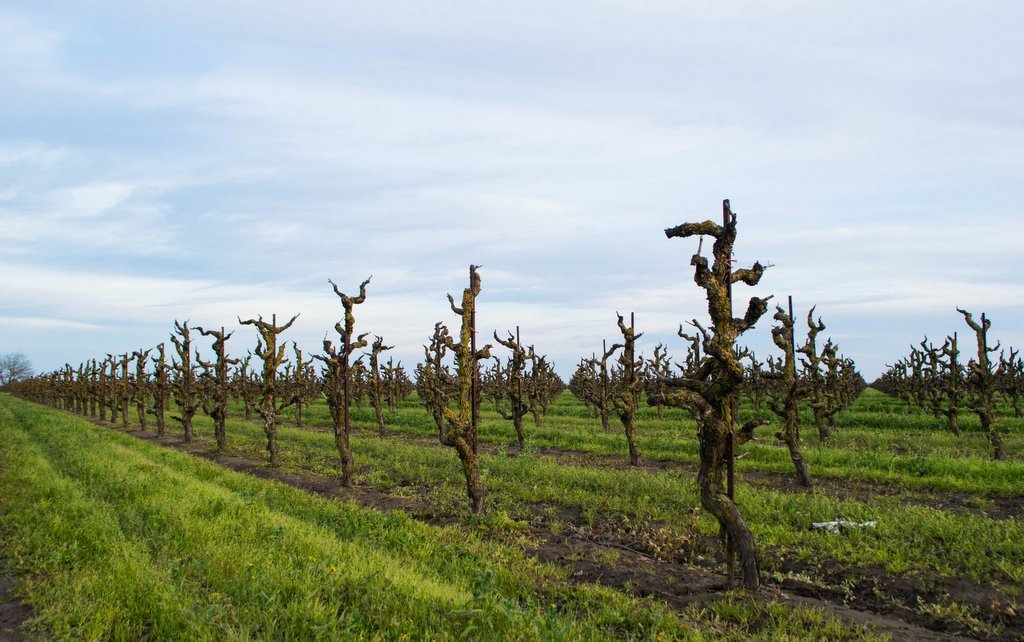 Wine tasting is definitely on the list of what to do in Northern California in February. In Lodi, the 21st annual Wine & Chocolate is happening the second weekend of February. In honor of Valentine's Day, wineries will be serving chocolate treats along with their favorite wines. With over 50 wineries participating, what a fun way to get to know Lodi wine country (a personal favorite of mine), and the $55 advance ticket price isn't bad considering that you could pop into several wineries in one day.
More info here.
Where: Lodi, 40 minutes south of Sacramento
When: Feb. 10 and 11 11:00-4:00
Cost: $55 in advance, $65 the day of (free for designated drivers)
Read more: wine tasting in Lodi
Port, Wine & Chocolate Lovers' Weekend
The Old Sugar Mill, a brick mill from 1934 that now houses wineries in Clarksburg just south of Sacramento, is hosting a weekend for port & chocolate lovers. Admission includes wine tastings at all 15 wineries with barrel tastings, chocolate treats, food pairings, live demos, and live music. Food trucks will also be on site.
Where: The Old Sugar Mill in Clarksburg
When: Feb 10 & 11 10:00-5:00
Cost: $29.50 in advance online
Tulipmania flower festival, San Francisco
39,000 tulips from the Netherlands and Washington State will be on display at PIER 39 in San Francisco starting on February 10.
Where: PIER 39, San Francisco
When: Feb. 10-18. A free guided tour is offered every day at 10 a.m.
Cost: Free
Read more: a family-friendly day at PIER 39
Art exhibitions in Northern California in February:
"Faith Ringgold: An American Artist"
Known for unique take on a very American art form, the quilt, Faith Ringgold addresses a range of societal issues — politics, equality, freedom of speech, race, and women's rights. This exhibition includes 40 pieces including her colorful story quilts, oil paintings, sculptures, and more.
Where: Crocker Art Museum, Sacramento
When: February 18-May 13, closed Mondays
Cost: Included with museum admission: $10 adults, $8 seniors & students, $5 children ages 7-17
"Wayne Thiebaud | 1958-1968" exhibition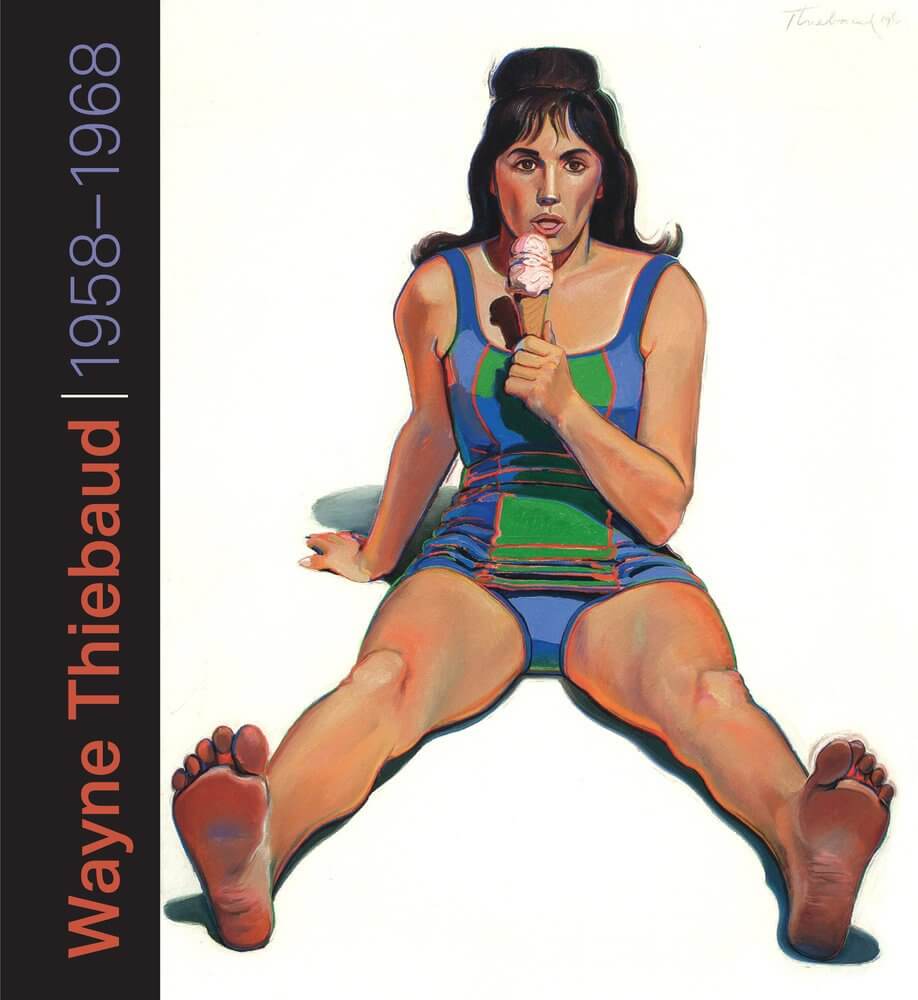 This exhibition at one of the region's newest museums explores the early work of this important contemporary American painter. Wayne Thiebaud is a Northern California native — he still lives in Sacramento at age 97 — but his work had wide-ranging influence on painters from the 1950s and on. Learn more about him here.
Where: The Jan Shrem and Maria Manetti Shrem Museum of Art, Davis
When: Now through May 13 (Closed Mondays)
Cost: Free
What's new at the SF MOMA:

The SF MOMA is always a place I'd recommend visiting thanks to its new design, but the current exhibitions make it especially interesting right now. See Louise Bourgeois' spider sculptures, a retrospective exhibition of Robert Rauchenberg's work, an exhibition of political posters from the 1960s and an ongoing show of Pop and Minimal Art with works by Chuck Close, Sol LeWitt, Roy Lichtenstein, and Andy Warhol among many others.
Where: San Francisco Museum of Modern Art, 151 Third St.
When: Daily except Wednesdays
Cost: $25 per adult with discounts for seniors and ages 19-24, free for age 18 and under
Other seasonal ideas for February in Northern California:
See elephant seals: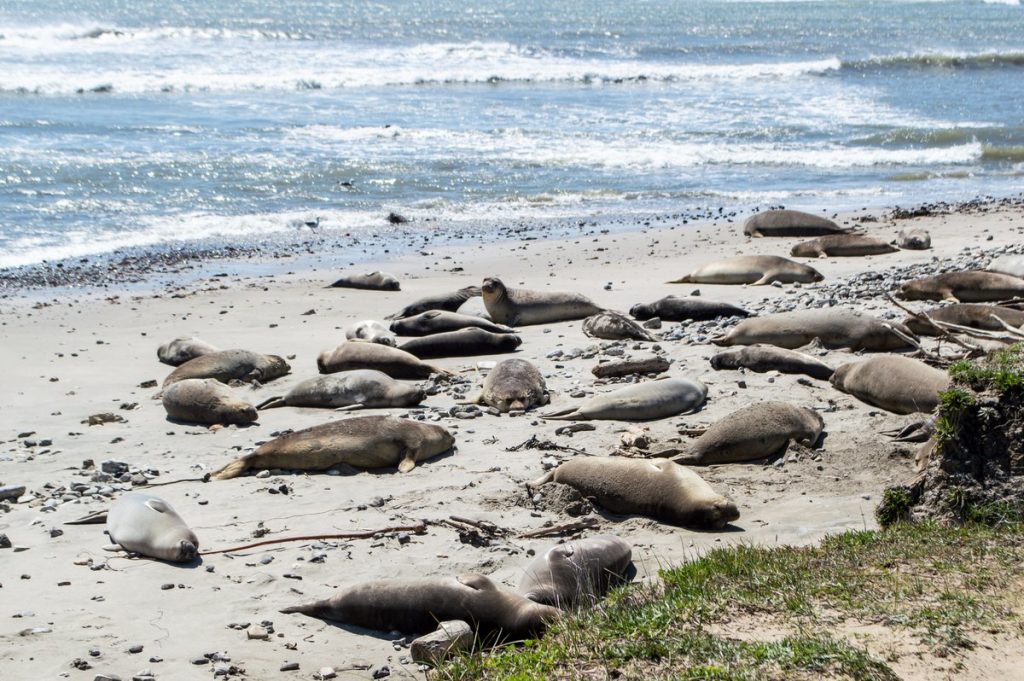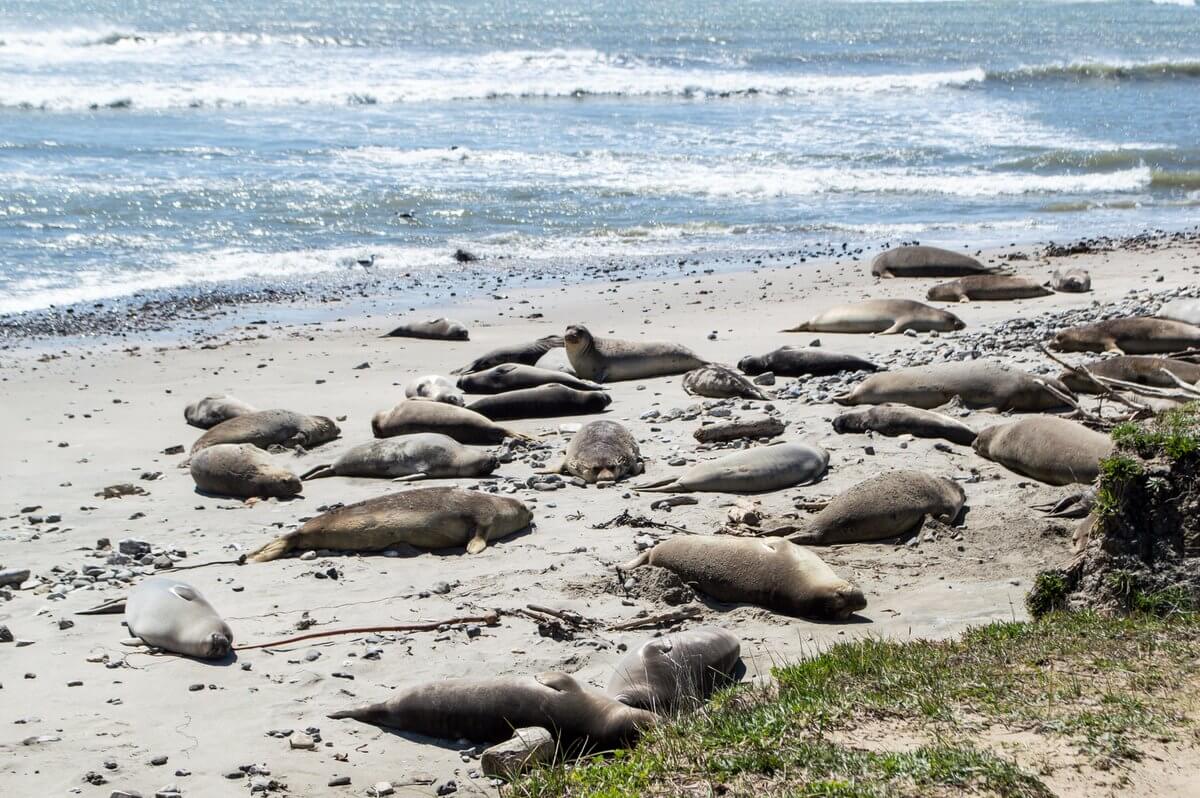 Through March 31, you can watch elephant seals in their natural habitat at Año Nuevo State Park on the coast between Half Moon Bay and Santa Cruz. Visitors must take a guided tour. Find out more about the experience here.
Where: Año Nuevo State Park
When: Daily
Cost: $10 for the park day use fee, $7.00 for the tour + $3.99 reservation fee. Kids 3 and under are free.
Crystal Ice Cave Tours: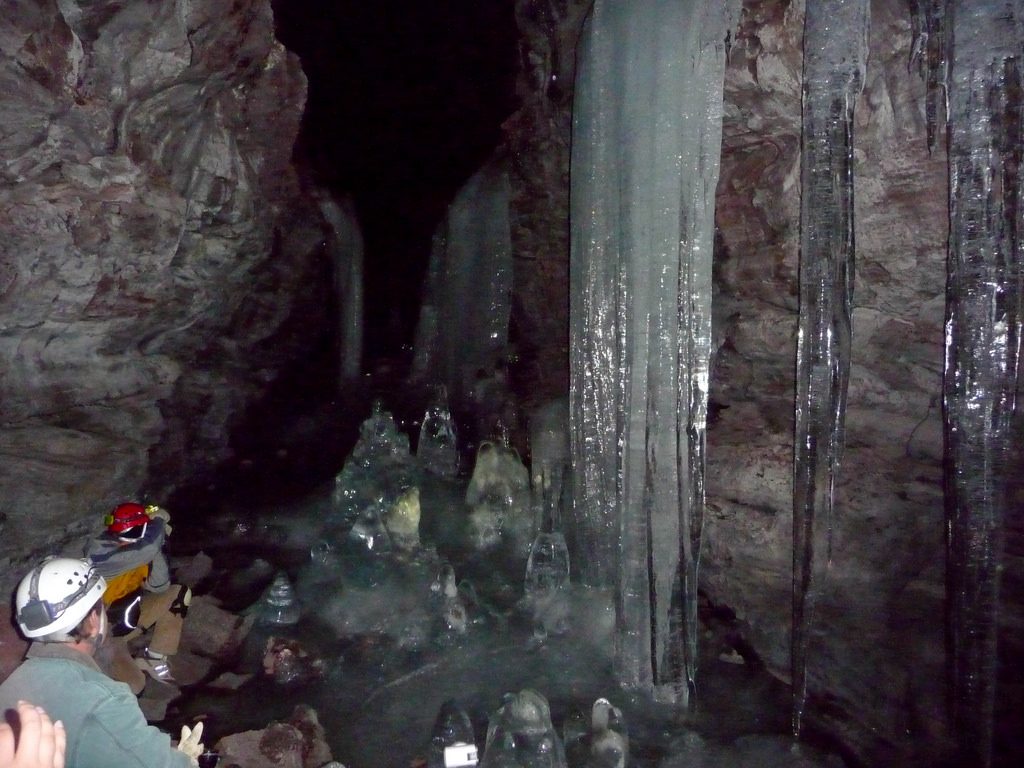 Small group tours of the Crystal Ice Cave in Lava Beds National Monument are open to visitors on Saturdays in the winter only. The tour is led by an experienced ranger and lasts about three hours. The tours fill up quickly; for more information on what to expect and what equipment is needed, click here. The tour is open to people age 12 and up who are in good physical condition.
Where: Lava Beds National Monument, Tulelake
When: Saturdays at 1:00 p.m. through March
Cost: Free plus a $1.50 processing fee
Visit wine country for the mustard and the thin crowds: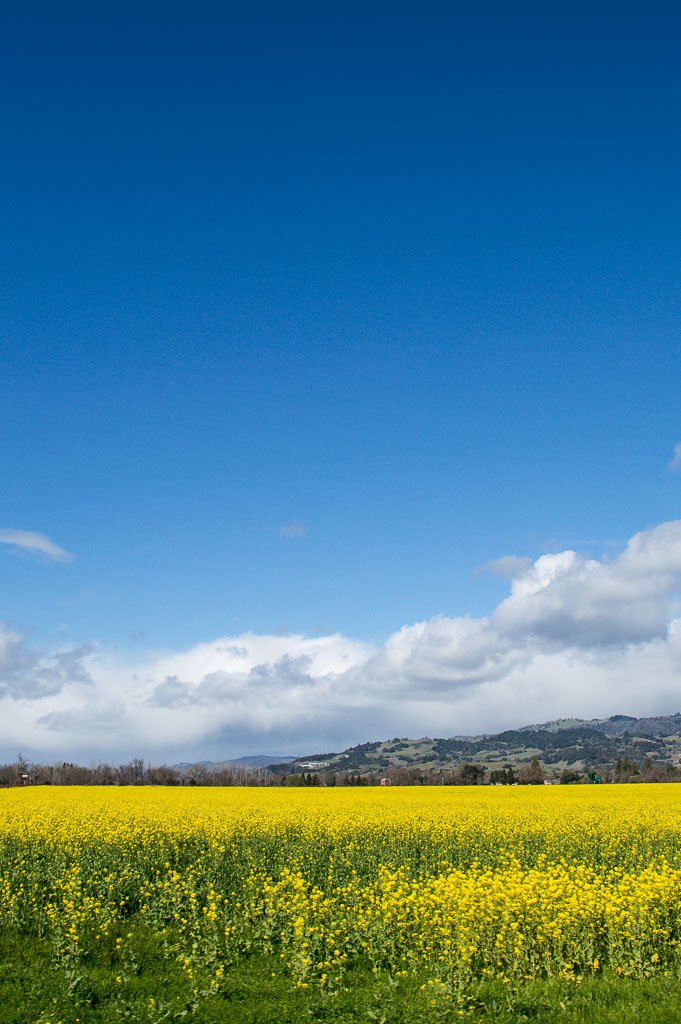 This is my favorite time of year to visit Northern California's beautiful wine country. I constantly ask my husband to pull over so I can get a shot of the yellow fields and the rows of mustard that grow between the vines. But the think crowds are another bonus of winter in the wine country. Try Sonoma County's Russian River Valley and Alexander Valley or Anderson Valley a little farther north.
Whale watching:
Winter is the time to witness migrating whales in the water just off the coast of Northern California. Every year approximately 20,000 gray whales make the long journey between Alaska and Mexico and back. Try walking at Bodega Head (the cliffs at Bodega Bay) or the lighthouse at Point Reyes National Seashore for the best chances to see whales. At both locations, docents keep track of whale sightings and are available to answer questions.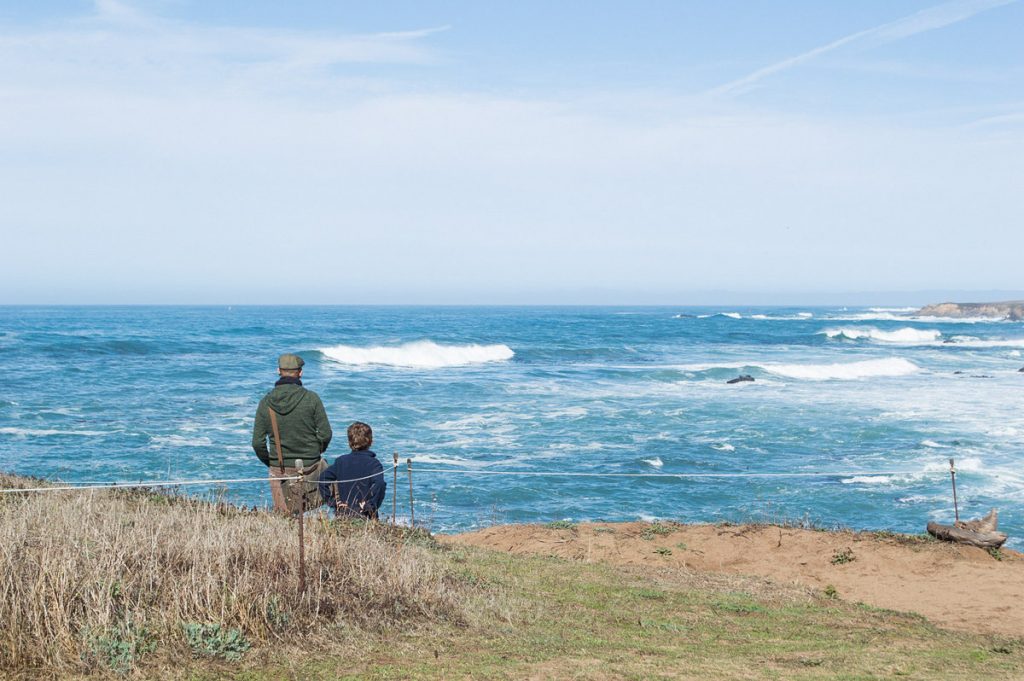 You can also try a boat tour to see whales in the Mendocino, San Francisco and Monterey areas. Try Fast Raft in Monterey for a small group experience.
Where: anywhere along the coast, but get high up on cliffs for the best views. Point Reyes is especially known for  whale watching because the peninsula sticks so far out in the sea, but if you're looking for views from shore, the guides claim that you should come back around Mother's Day when the moms and calves swim close to shore.
When: now through May
Cost: free, unless you book a whale watching boat tour
Pin it for later: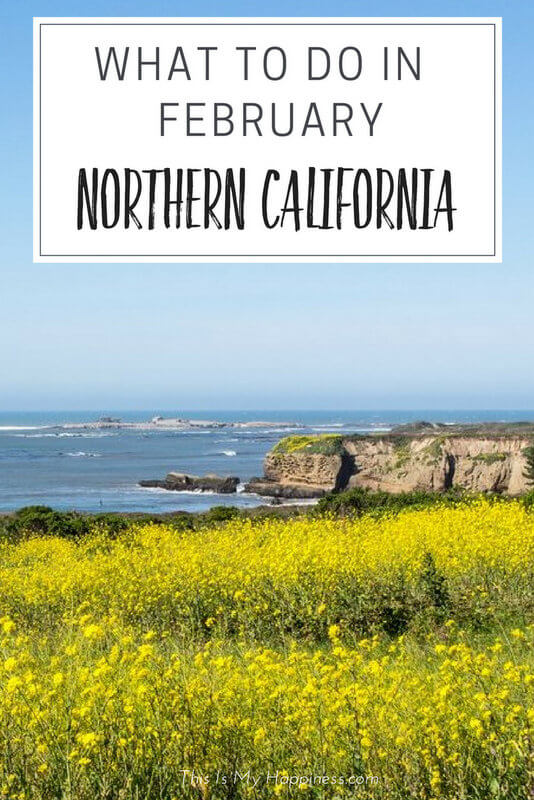 Photo credit: Chinese New Year parade by David Yu on Flickr