One of the pleasures of travel is that you never know what you will find. I'd heard about the small town of Tiradentes–that it was a cute colonial town in Brazil–but I didn't expect it to be so…um…perfect.
Tiradentes is a town of about 7000 people in the rural, hilly state of Minas Gerais, about 3 hours from the larger and better-known colonial town of Ouro Preto. I've been to small towns in Brazil and most of them are far from cute. Tiradentes, on the other hand, is one preserved cobblestone street after another filled with lovely artisan shops.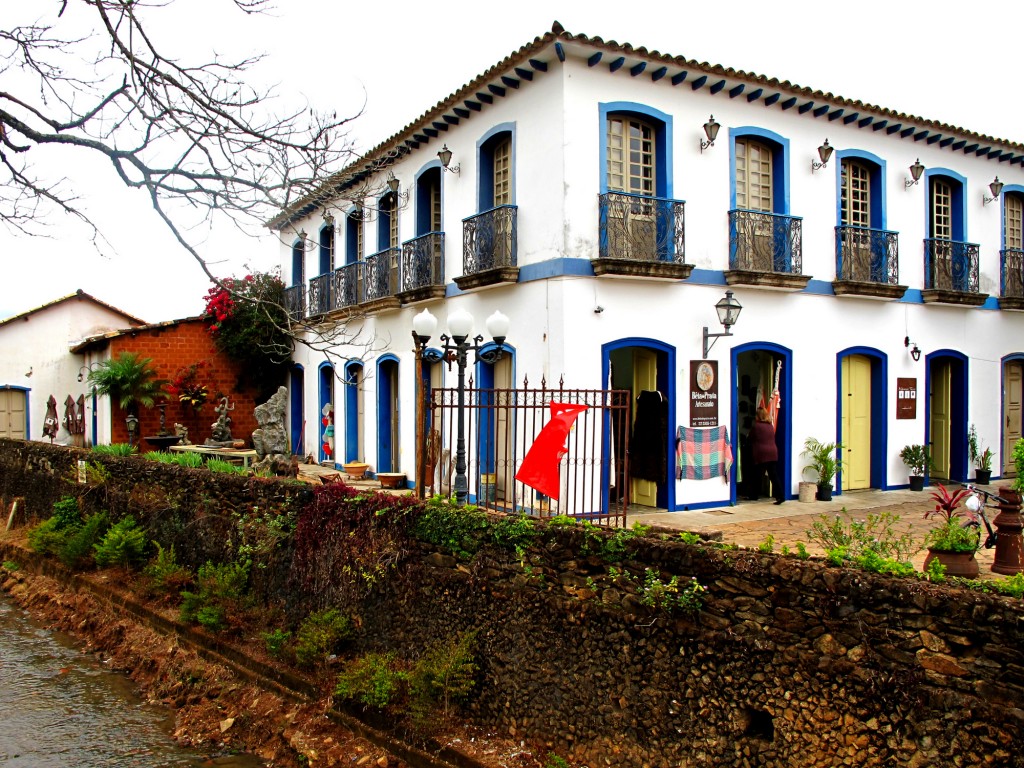 Tiradentes was founded in 1702 but with a different name. The town was later named after its most famous resident, Tiradentes, a leader of the inconfidência movement, the unsuccessful attempt in 1789 to separate from Portuguese rule. The town's colonial style is a result of the former wealth of the gold rush that occurred in this region of Brazil.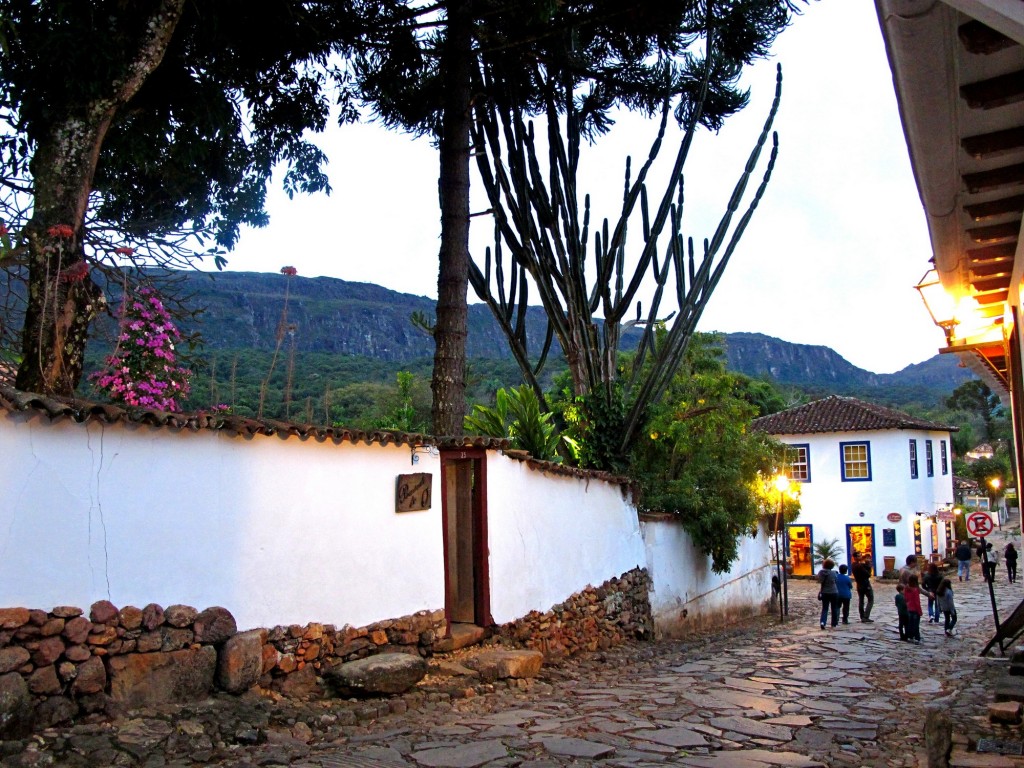 Unfortunately, I wasn't able to document this last stop on my recent road trip through Minas Gerais well as it had to be cut short by one day due to a family obligation. The time I was there was not conducive to good photos–the day we arrived was very overcast and the following day was pouring rain. However, despite these less-than-ideal conditions, the rustic beauty of this town lay around every street corner.
Besides the web of cobblestone streets and walled alleyways, Tiradentes has a few nice churches and a museum dedicated to the inconfidência movement.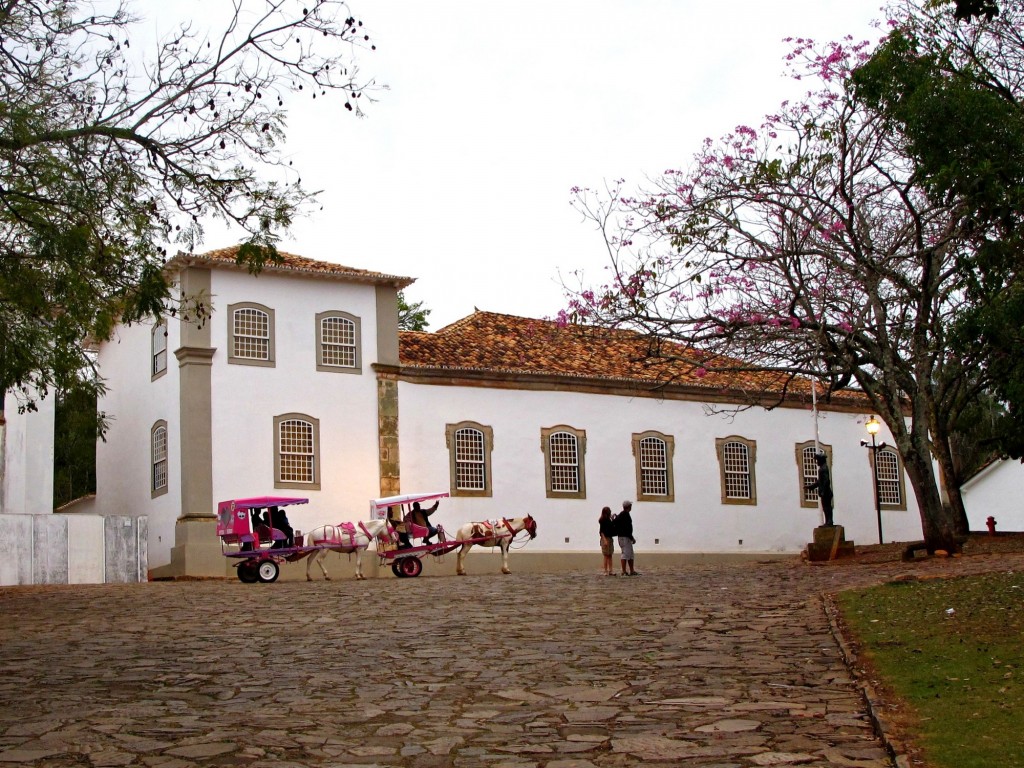 Kids love all the horses in Tiradentes. For $2, kids can ride a horse or pony around one of the squares, but there are also carriage rides from the town center that go for 30 or 60 minutes all around town.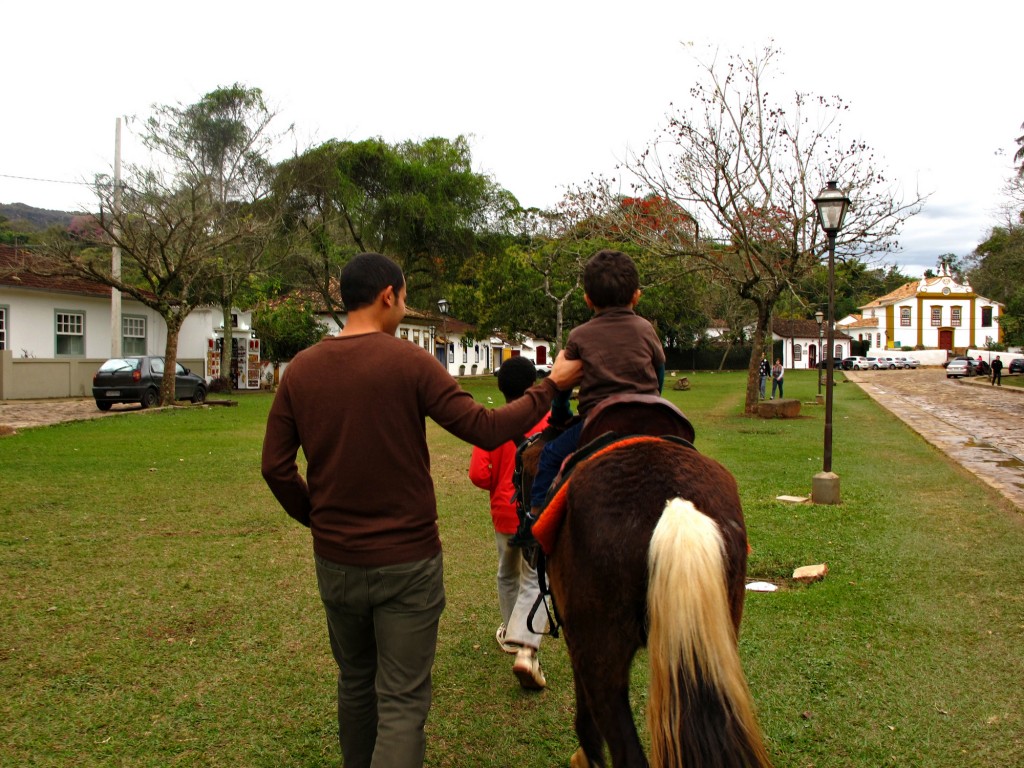 The architectural details of Tiradentes include white walls, brightly-colored trim…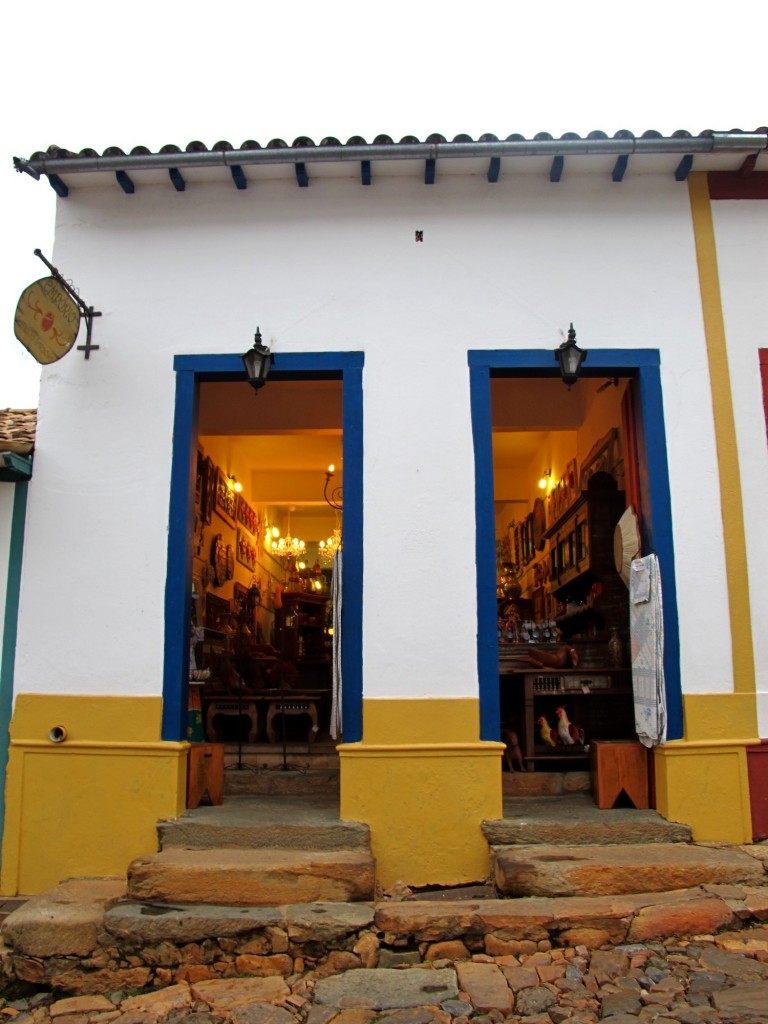 curved windows, tile roofs, intricate iron work on street lamps and balconies, and stone steps leading to the doors.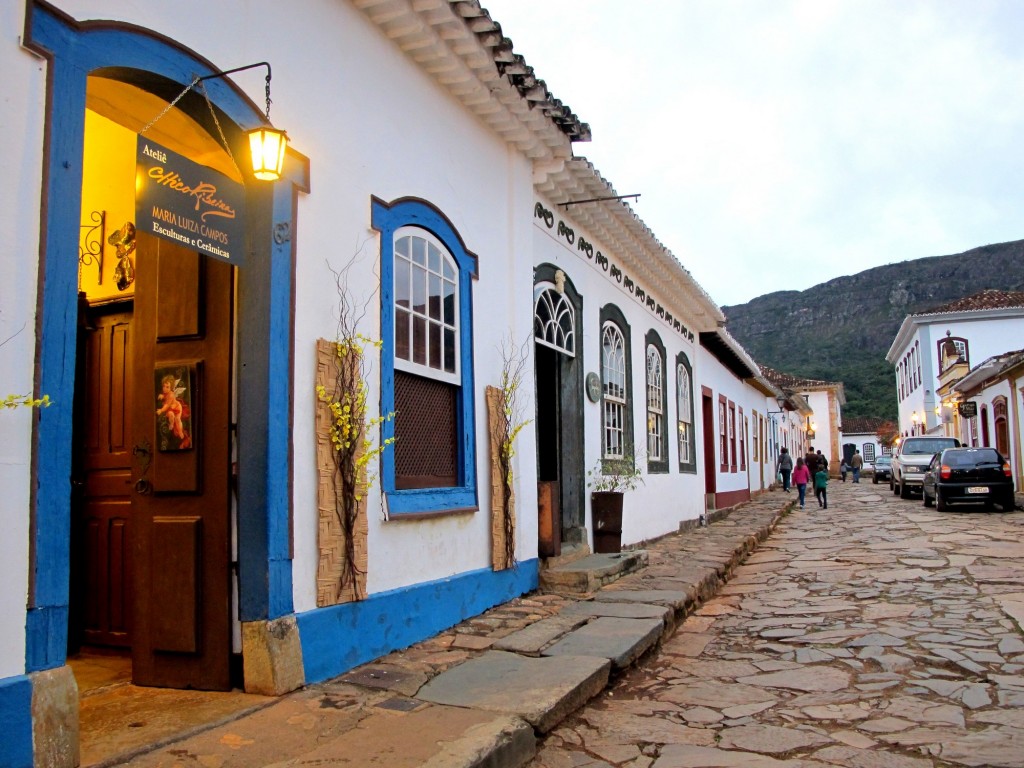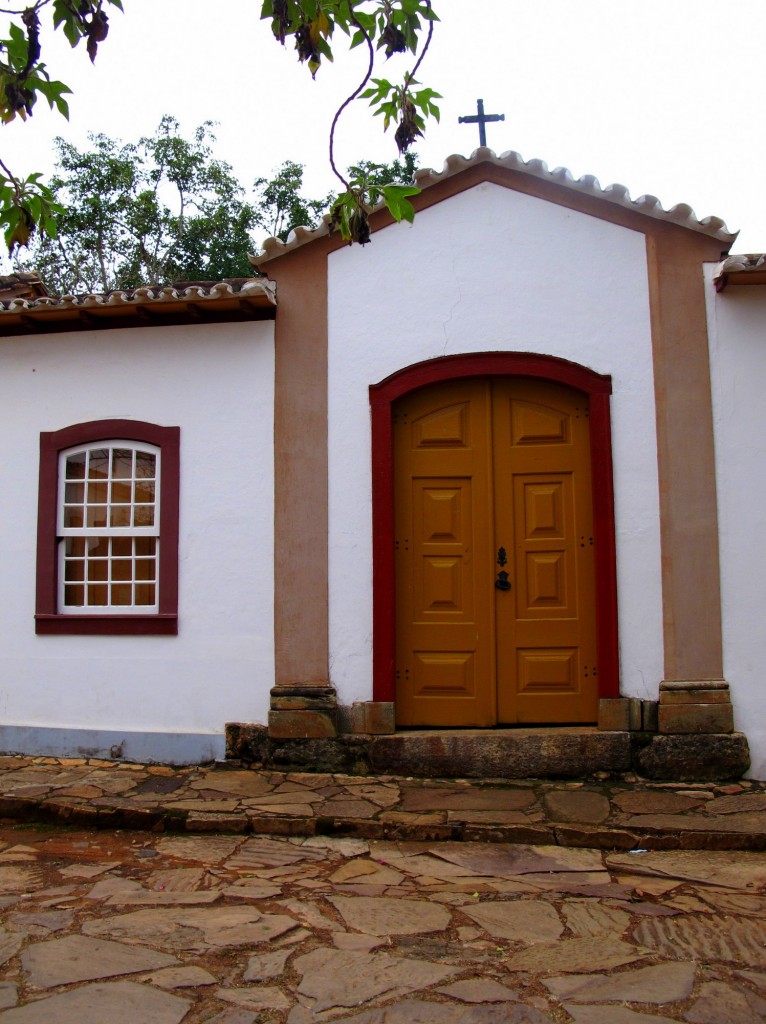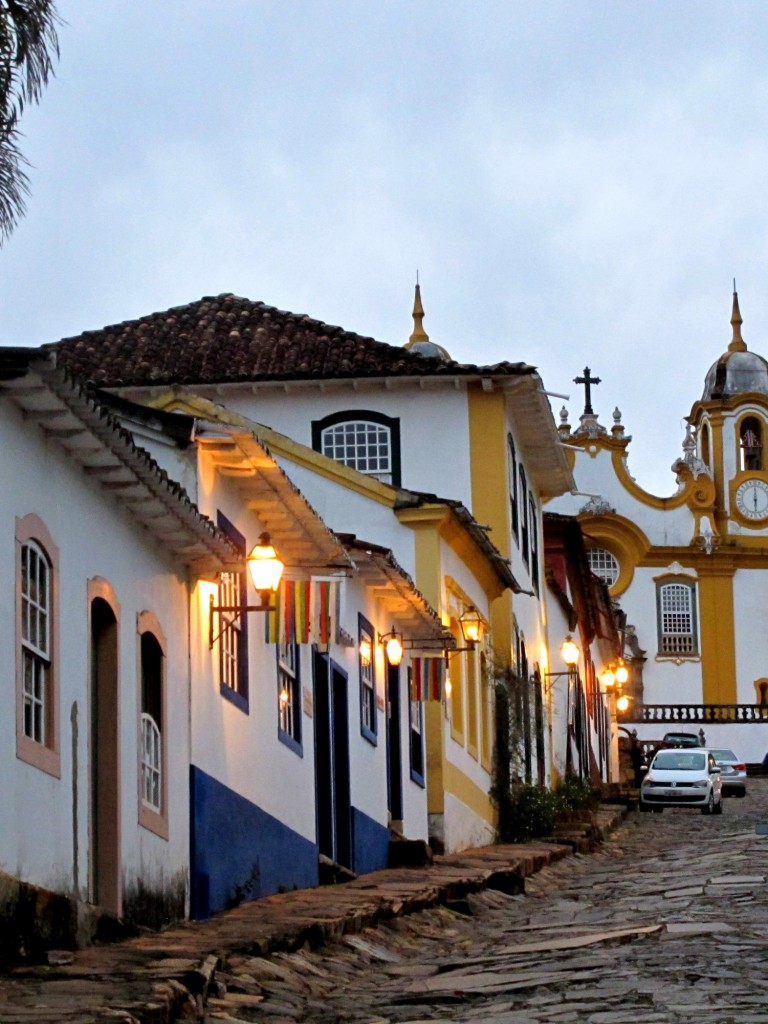 Tiradentes is the best place I have visited for Brazilian handicrafts, so if you like shopping for that kind of thing, put Tiradentes on your list if you come to Brazil. Artesanato refers to handmade products such as ceramics, wooden sculptures, and wall hangings made from metal or iron. Tiradentes is full of small shops selling such products that are sometimes even being made as you pass by (see the man below carving a wooden sculpture in the evening).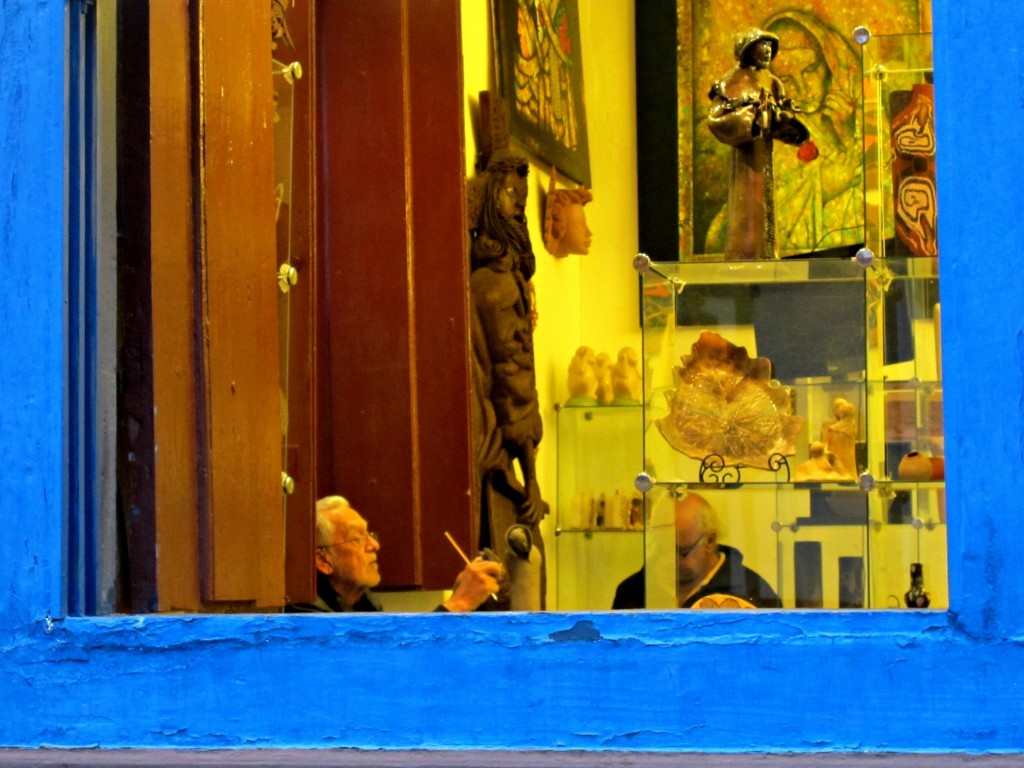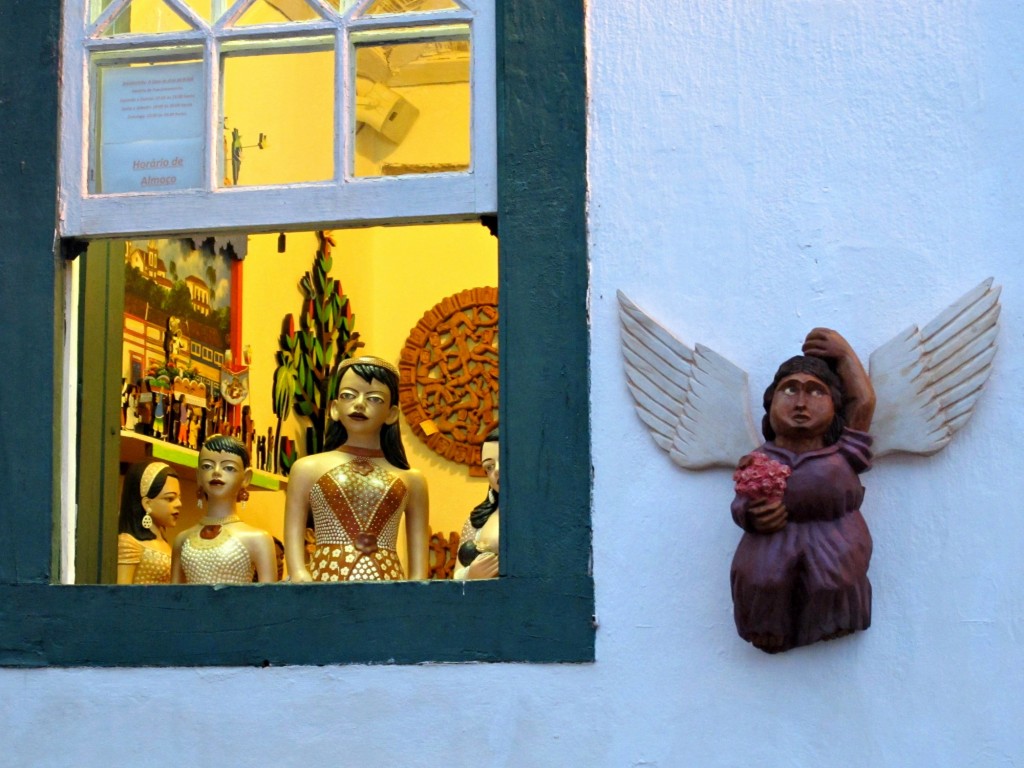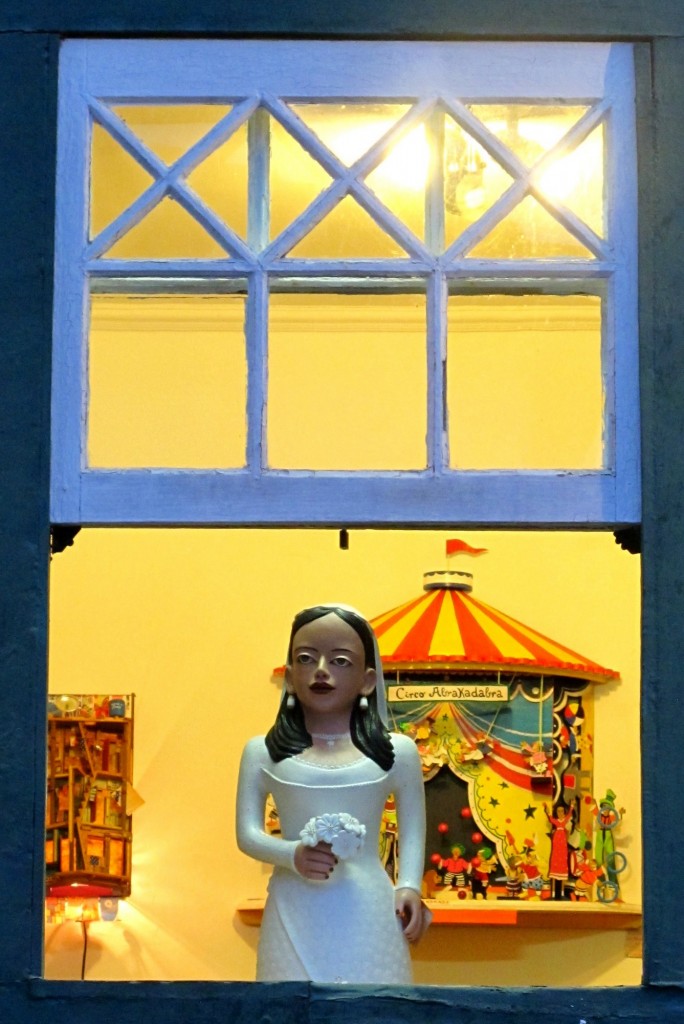 Artesanato refers not just to objects but also to food, including "caseira," or homemade, sweets, jams, cakes, crystallized fruits, cachaca (alcohol made from distilled sugar cane), and peppers and other spicy condiments. A shop like this one makes a good place to buy gifts, such as passionfruit jam, to take home to friends.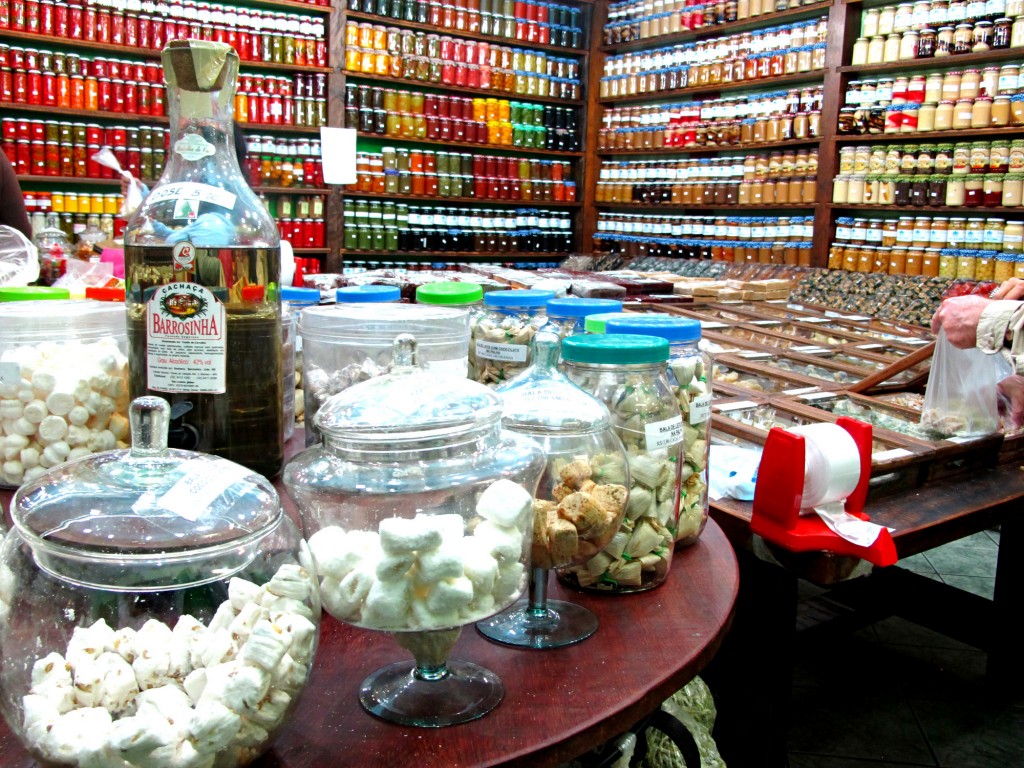 I found Tiradentes to be a peaceful place, one that is both inviting to guests and proud of its heritage. Have you been to the colonial towns of Minas Gerais?