Have you heard of the Switch Witch? I have no idea where this story started, but I first heard it from a Waldorf friend and find it to be so genius that I love to share it with other parents. The story has some variations, but this is the one I know: The Switch Witch is a good witch whose castle is made of candy, but every year she needs to replenish her candy supply to keep her castle looking nice. As a result, she exchanges Halloween candy for little presents/toys.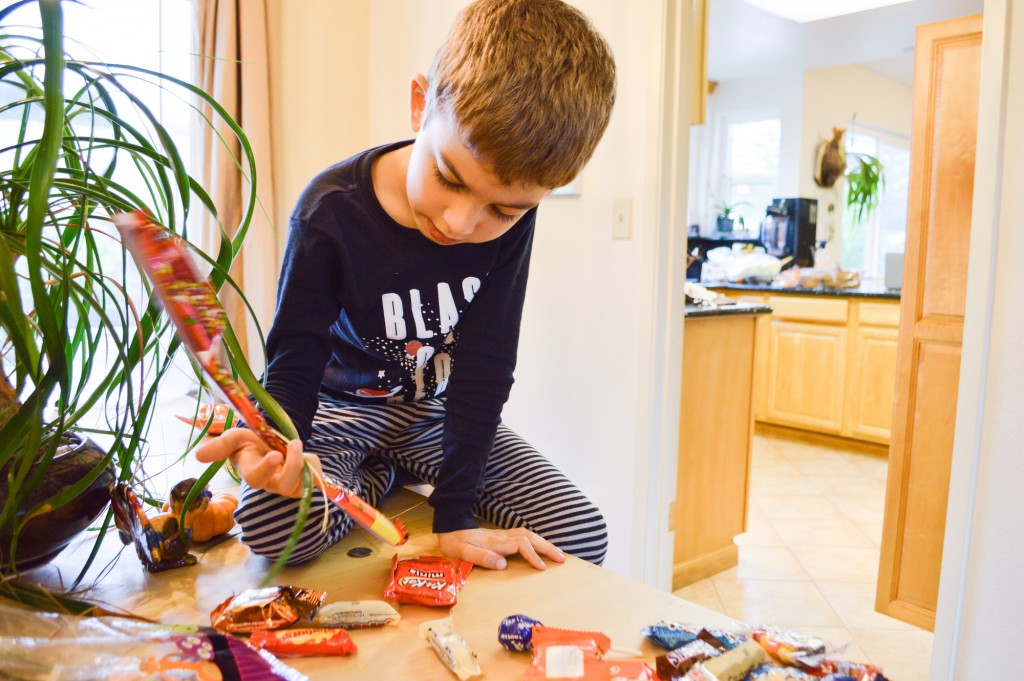 Kids can choose to leave their Halloween candy outside for the Switch Witch to pick up; in exchange for the candy, she leaves a small present for the child. (This year Noah got a Rubik's Cube and Gabriel got a new Pete the Cat book.)
Kids get to keep the number of candy pieces that matches the age of the oldest child in the family. In our case, my kids each chose 8 pieces because my older son is 8, but they also kept a few extra pieces to share with family members. Because I always forget to buy the present and remember only when my kids start trick-or-treating and wondering aloud what she will leave them in exchange for all their candy, I have them sort their candy the day after Halloween, giving me time to make a quick run to buy their presents. Here Gabriel proudly counts his 8 favorite pieces over and over again: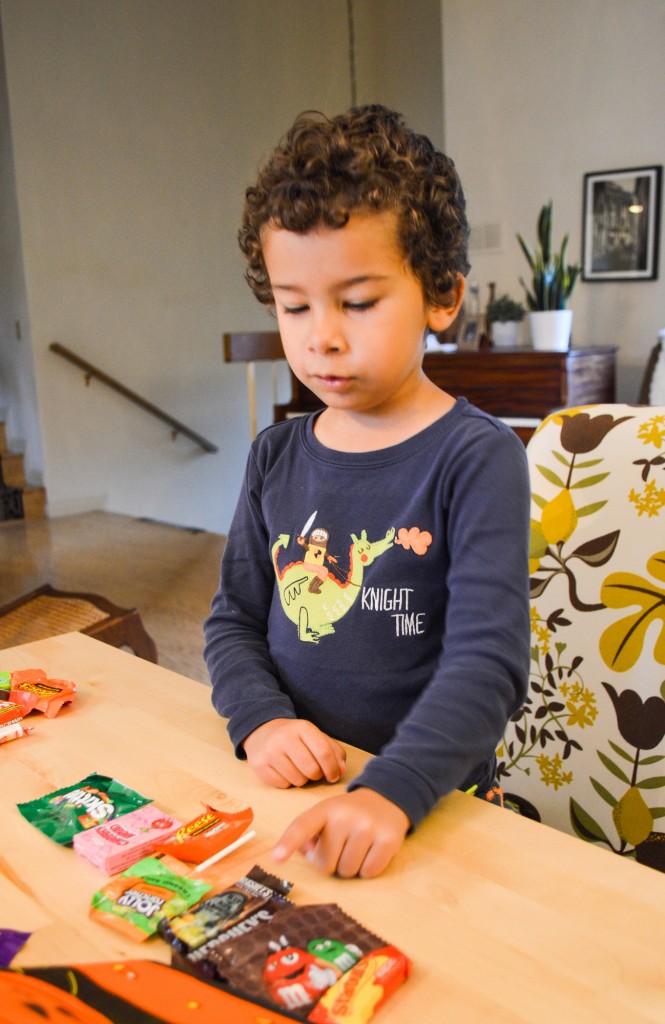 For me, this tradition saves the hassle of trying to regulate how much Halloween candy they will eat every day, and the best part is that they love the tradition! They have so much fun sorting their candy, picking their favorite pieces, and wondering what she will bring them. And truth be told, the candy is not that important to them…they gladly get rid of it and this year didn't even finish the 8 pieces they saved!