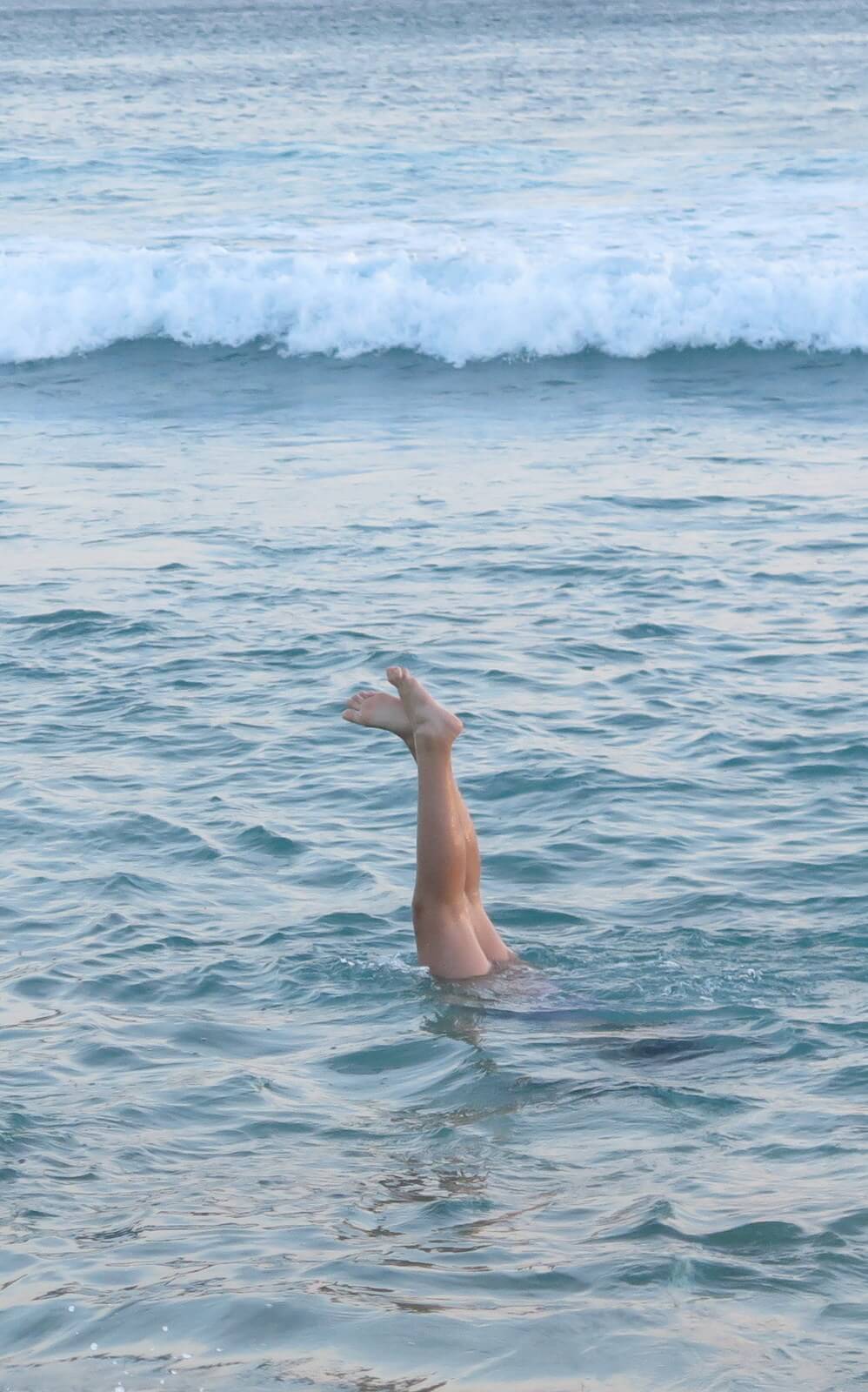 What are those things that you tell yourself you just don't do? You just can't do? If you're like me, there are some things that just…aren't who you are. Things that other people love, things that would probably be pretty amazing but are best left for those lucky ones who already do them because, well, "I just don't do those things" and I'm not sure I want to try now.
I'll give you some examples. I hate public speaking — I always have, so I told myself that's something I'm not good at and never will be. I don't like camping. I don't ski or snowboard, I can't run long distances, and I'm not a good swimmer. In fact, I'm terrible at sports. Because I'm not athletic, I would certainly never try things like mountain biking or surfing. Plus, I'm getting too old to be good at new sports.
As you can see, most of my doubts are about physical or outdoorsy pursuits, which is ironic because I love being active outdoors. But I didn't grow up doing sports, which has led to a lot of self-doubt when it comes to trying new activities that require physical strength or stamina.
I'm pretty comfortable with other types of challenges — taking on new roles or projects at work, learning new skills, or traveling alone, for example. Taking risks that require social or intellectual skills is usually exciting to me. Everyone's different, and I know people who would feel the opposite. They'd rather try surfing for a day than lead a meeting with co-workers.
Earlier this winter, I had dinner at the Northstar Village ski resort as one of five influencers who had been hired as ambassadors for Northstar. Around me were sitting people who all love skiing, including a former professional snowboarder. Naturally, I had to explain why I don't ski. I mean, I live less than two hours from Tahoe and some of the best ski resorts in the country! The sad thing is that I was having the same conversations when I moved to California the first time more than THIRTY YEARS AGO.
I'm happy to report that this is what happened two weeks ago: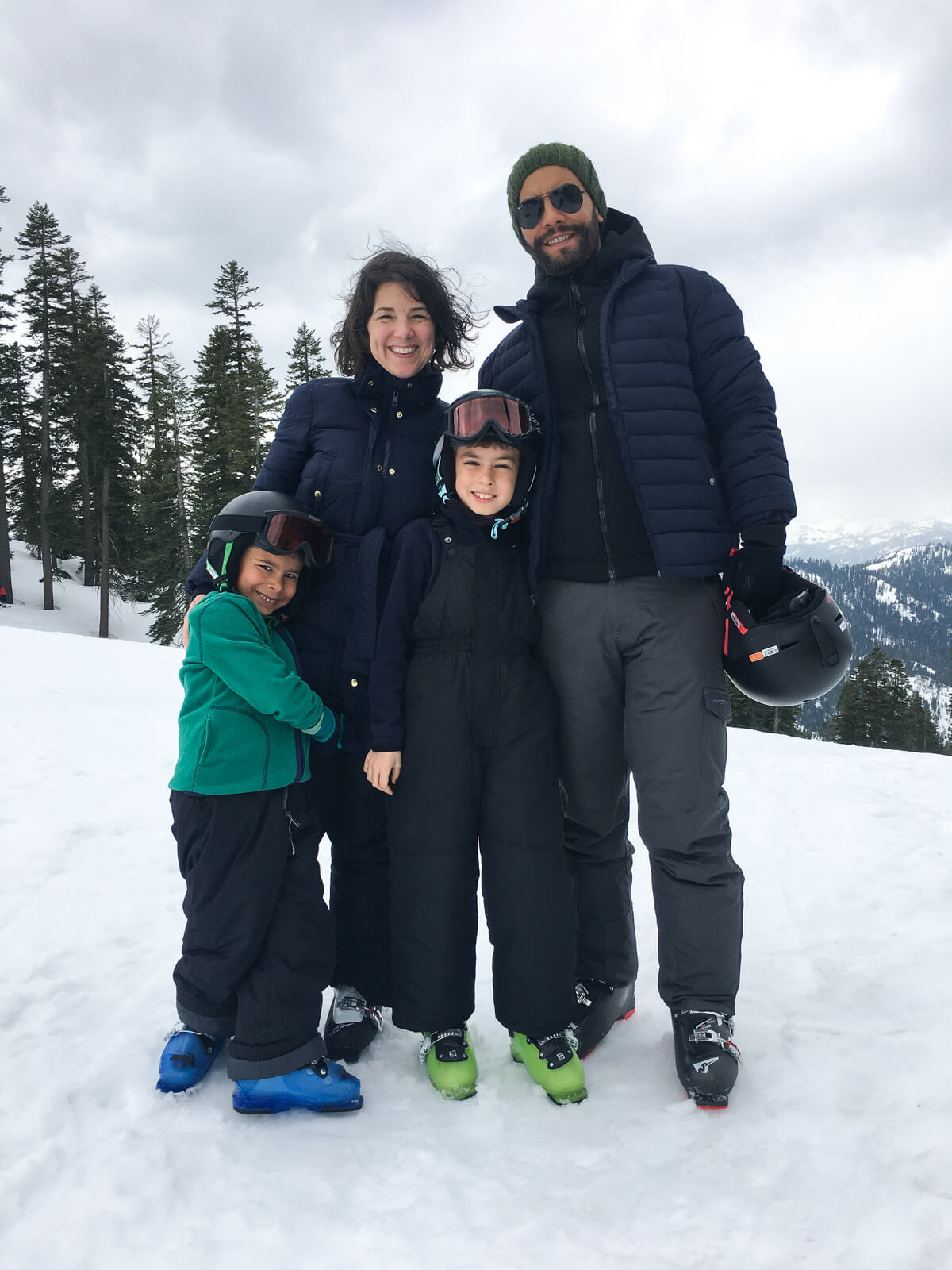 Yep, that's me, my non-skiing Brazilian husband (who loves the snow but is a million times more comfortable in the water), and my two kids during our first ski lesson.
Before the ski lesson, I felt a mix of excitement and worry. I worried about little things — that I would fall down too much, I'd be too cold, I'd be too out of shape, I'd be horrible at it, etc. As the lesson progressed, I realized that all my fears had been completely unfounded! I didn't fall down, I never felt cold, I wasn't out of shape, I wasn't horrible! And the best part: IT WAS AWESOME!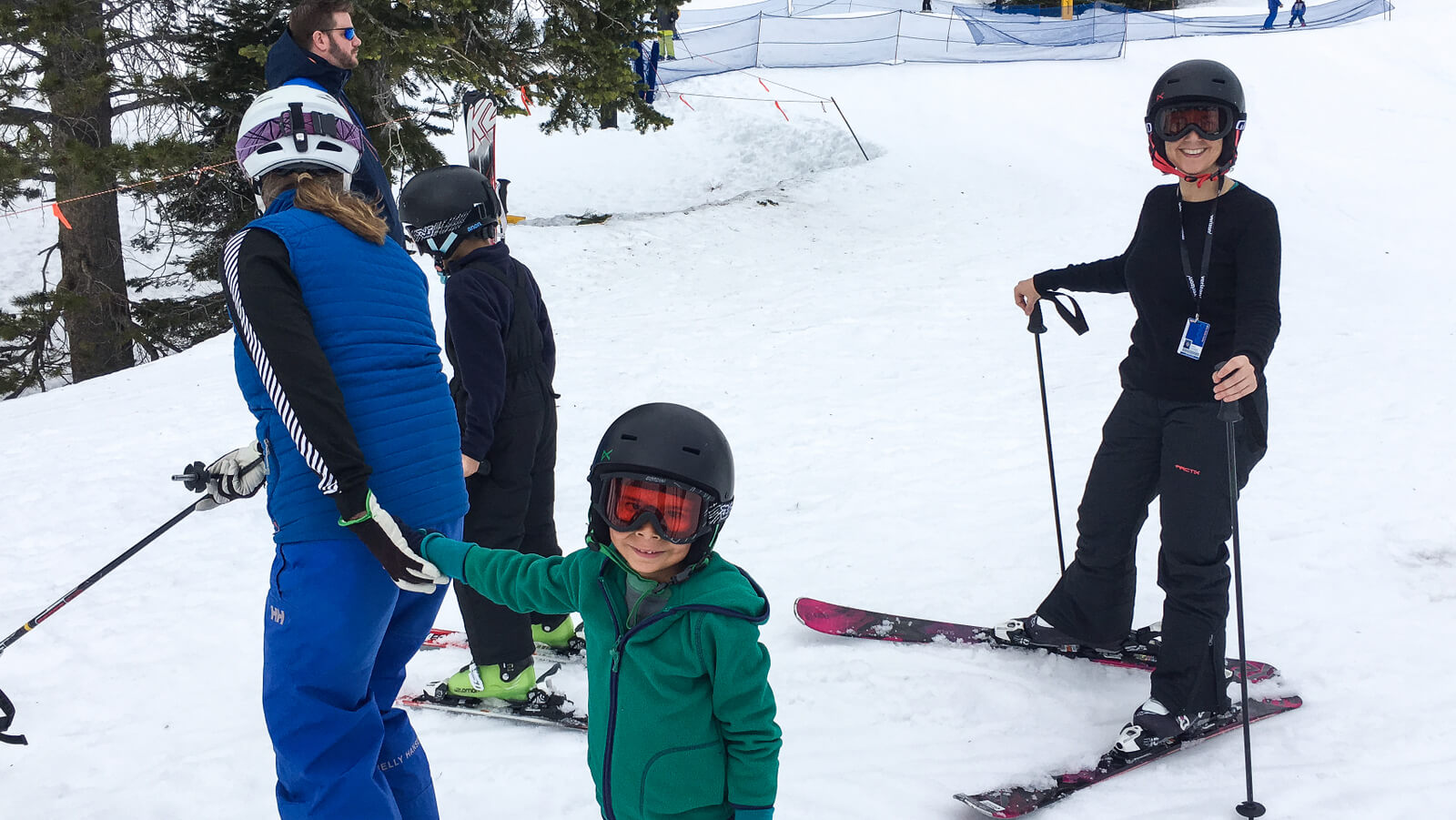 Rewind to last fall and my stay at the Hyatt North Lake Tahoe. It included kayaking on Lake Tahoe, something I'd been wanting to do for a long time. But because I was staying there with a group of bloggers, I was nervous about kayaking for the very first time with a group of people I'd never met.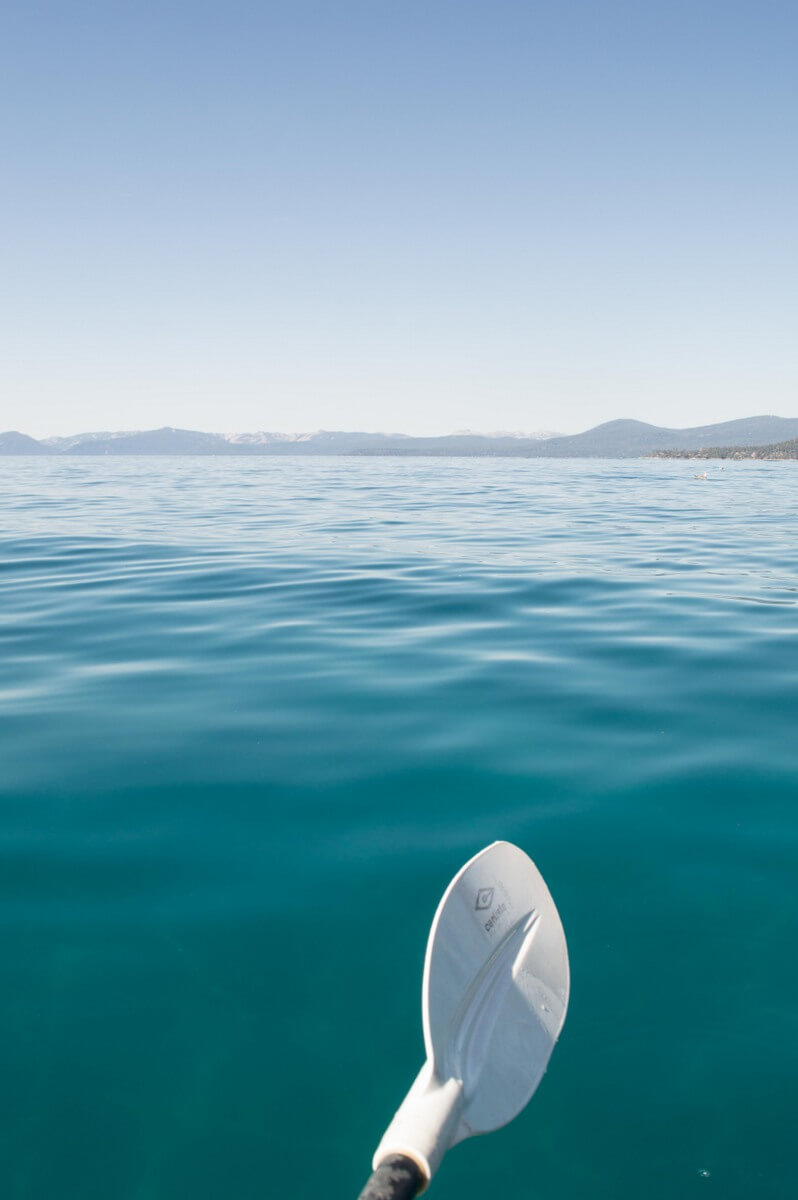 So I took Rodrigo to Lodi to practice first — we rented kayaks one morning, and I was instantly in love. I berated myself for waiting so long to kayak and then loved every minute of our kayaking adventure on Lake Tahoe. Kayaking is now at the top of my list of favorite activities, and I can't wait to go again this summer.
It takes courage to step outside our comfort zones, but it's so worth it. At the end of my recent ski lesson, I felt this rush. I had overcome a fear of something that had intimidated me for three decades. And with that came the realization that we are so much more than we give ourselves credit for.
Next up for me: stand-up paddleboarding, running a 5k (finally), more skiing, and maybe, one day, a surfing lesson.
I'd love to hear your experience. What do you write off as things you "just don't do"? What have you done that took you out of your comfort zone? What was the result?
Learn all about my ski lesson in my article for Tahoe Ascent: "A North Lake Tahoe family ski lesson at Northstar"
Read one of my favorite essays on this topic: "Disrupting My Comfort Zone"
This is sponsored content written by me on behalf of Northstar California. The opinions, text, and photos are all mine.