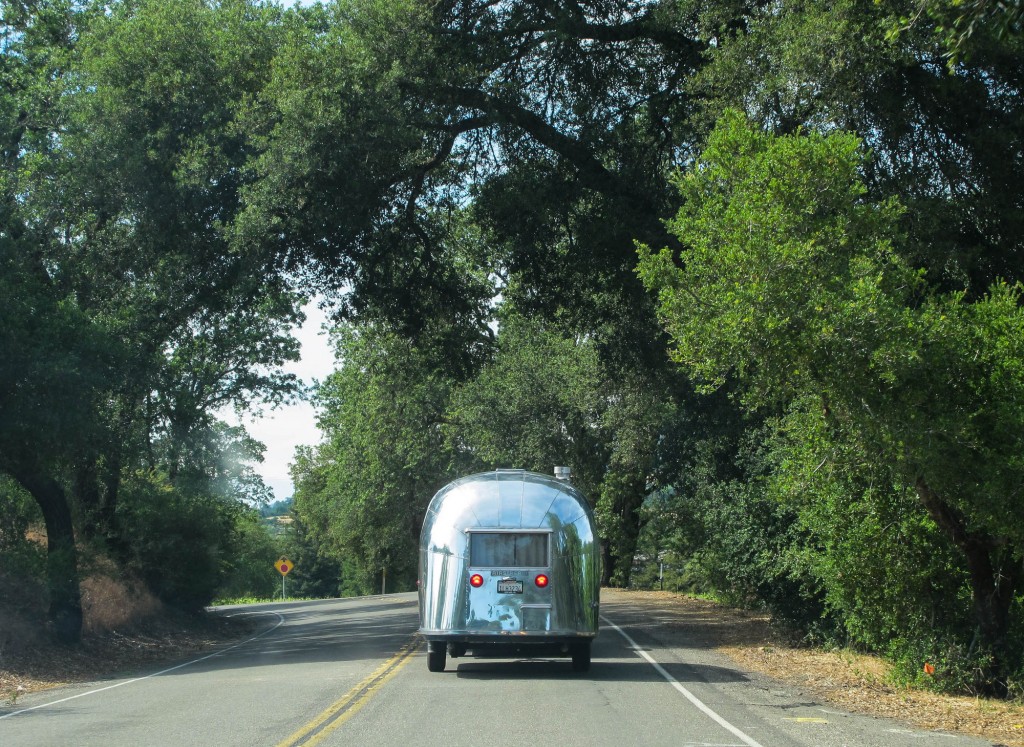 Despite the long list of problems in California, it seems that few places inspire a sense of adventure as much as this beautiful state. With a coastline full of gorgeous state parks and plenty of national parks dotting the state, too, California is the perfect place to go camping. But even with my best intentions, camping is not really for me. That is, unless I could stay in an Airstream!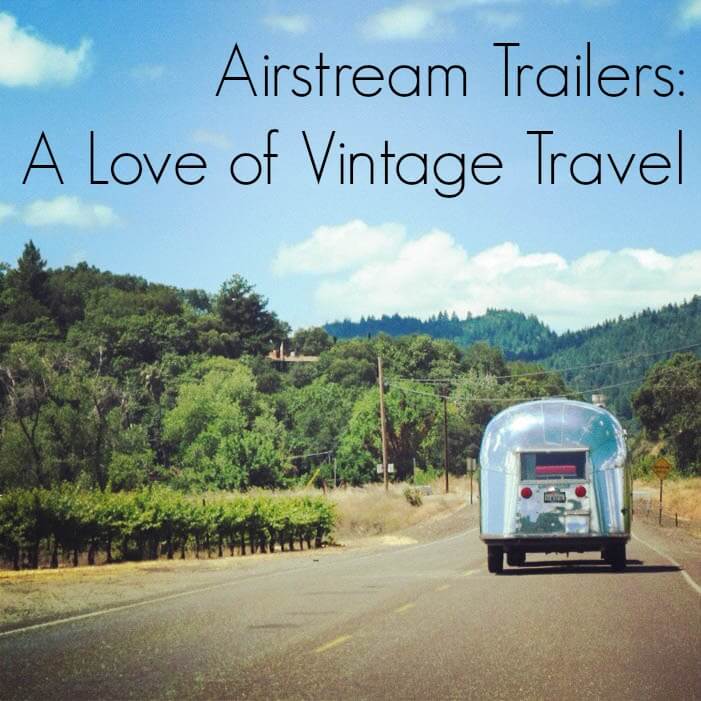 Airstream trailers are all the rage out here these days. You can spot them on the road and even in towns where people have converted them into shops and cafes.
They're encouraging people's love of taking to the road with nature as their destination. Think of it as a rekindling of vintage travel–that is, travel that encourages slowing down, disconnecting from technology, reconnecting with traditions like roasting marshmallows, and spending precious time with loved ones and in nature.
I've gotten to experience the Airstream's resurgence through my mom and her husband, who are now on their second Airstream. We've joined them and their Airstream on several trips and have spent countless hours in it when it's parked in their backyard.
They bought a vintage 1959 Airstream several years ago and then added an old cherry-red truck to pull it. That cute combo saw all kinds of camping action in California, from favorite local getaways to places further afield, including Morro Bay, Sonoma County, and Point Reyes National Seashore.
Fortunately for us, we got to experience the Airstream by making an annual family tradition of "camping" right after my spring semester finishes (around May 20–such a great time of the year to travel in California, when it's warm but not crowded yet). Two years we stayed in a lodge next to their campsite in the hills of Sonoma County's Alexander Valley wine country (it's the KOA outside Cloverdale). So beautiful: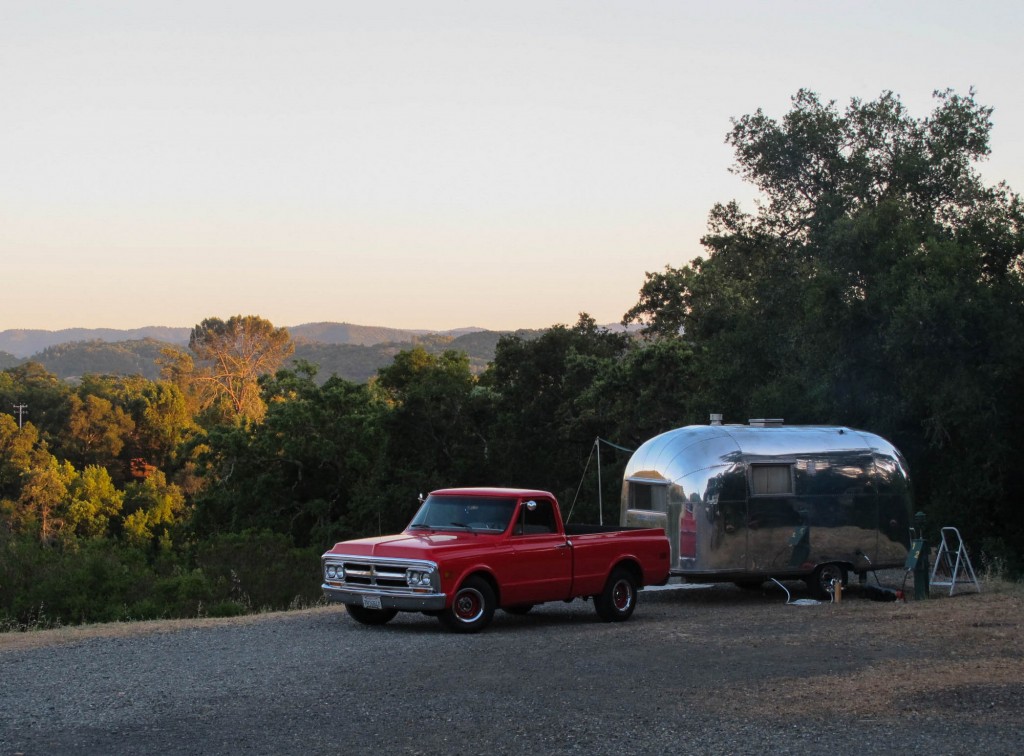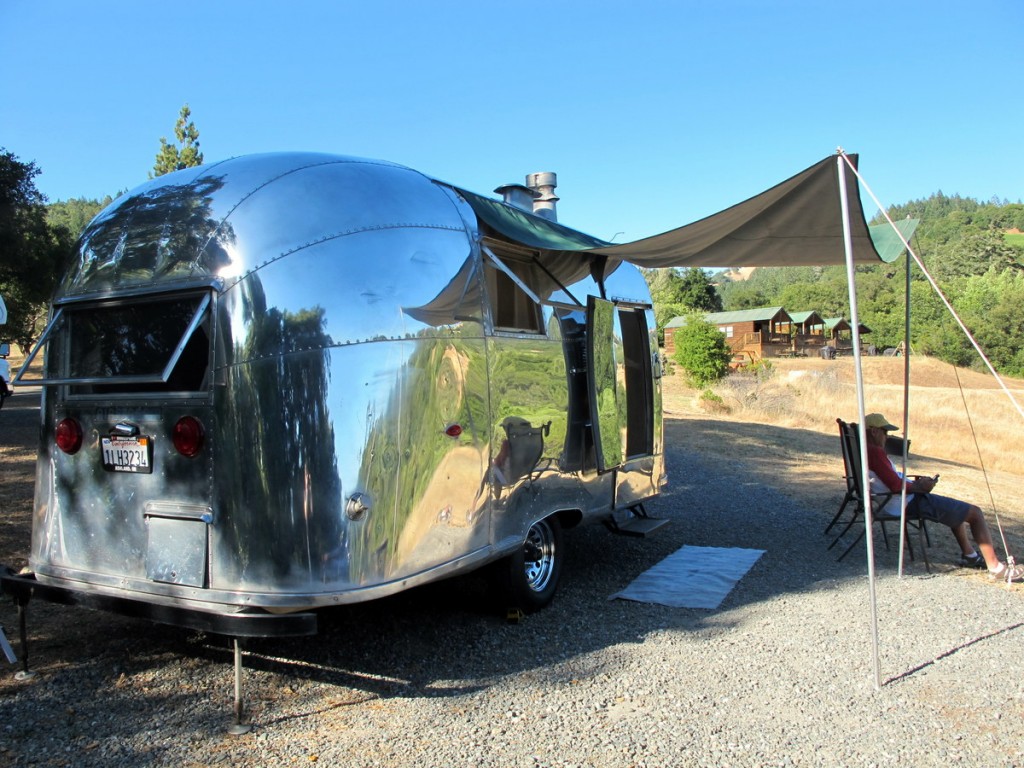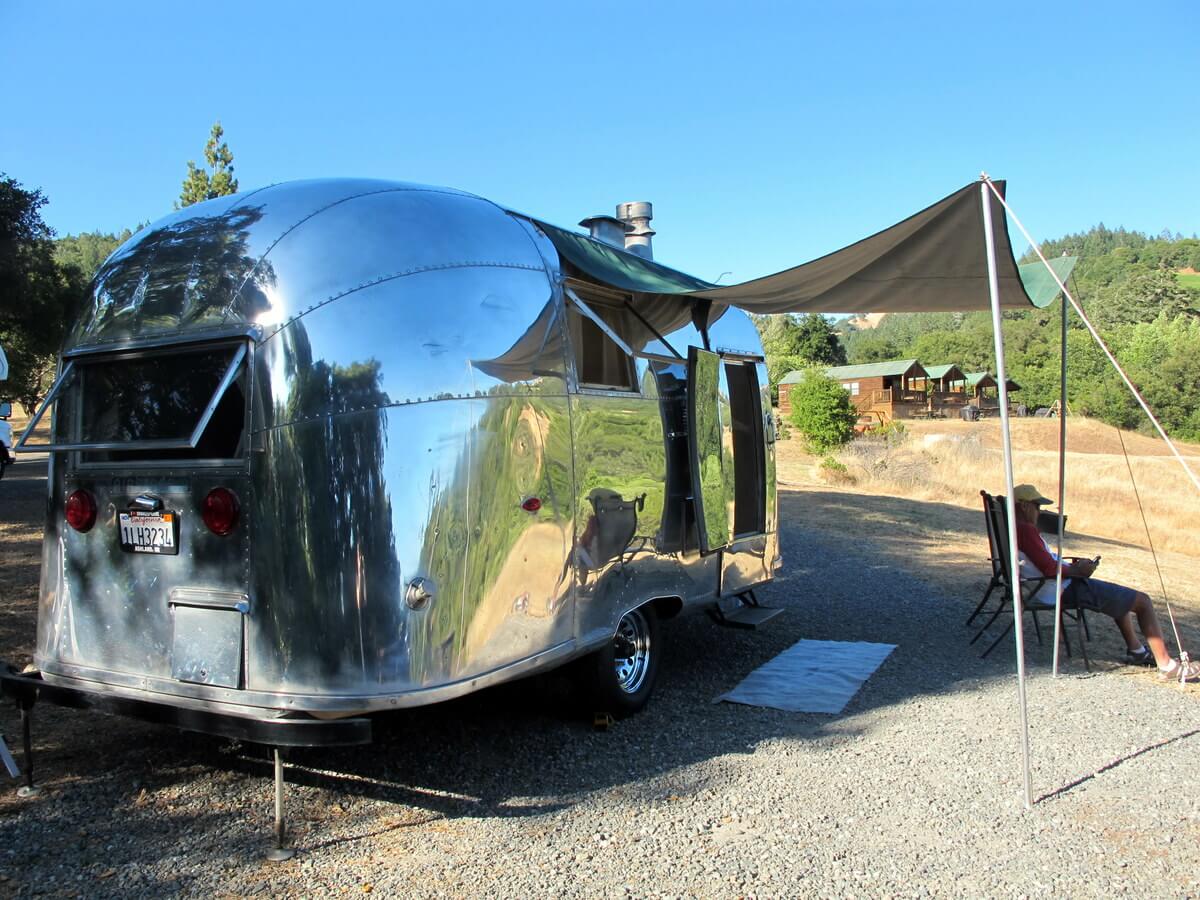 And my kids spent hours upon hours in the Airstream playing house and restaurant and just having lunch while visiting my mom on weekends.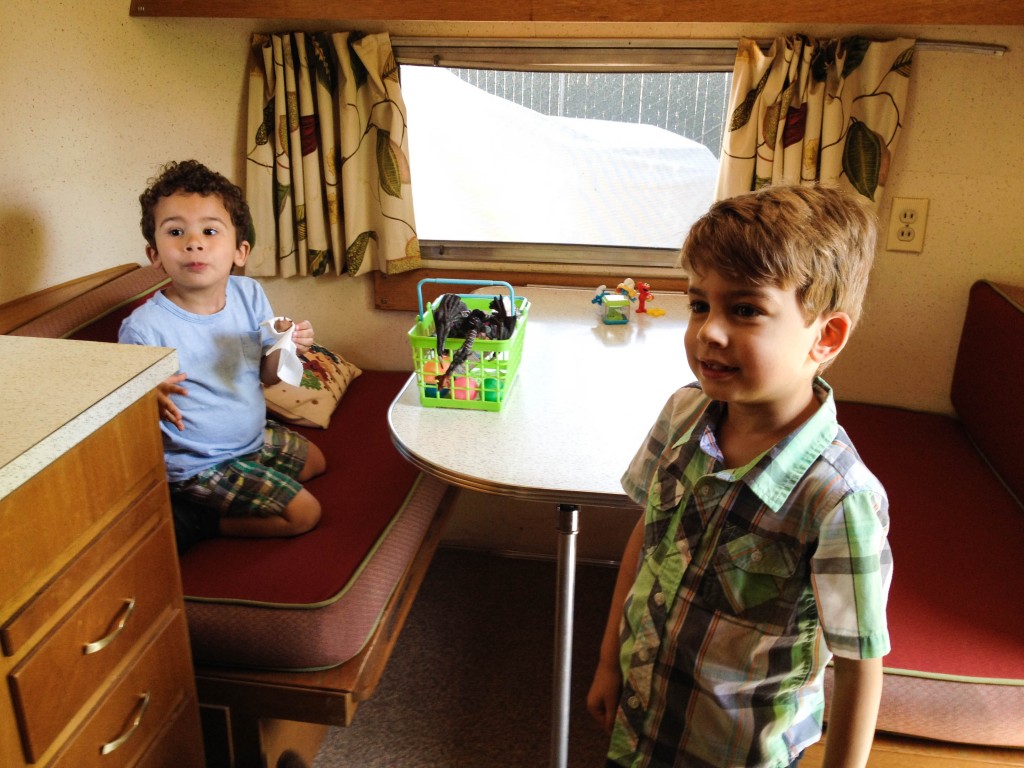 We even slept in there when we stayed overnight. As you may know, the booth of an Airstream coverts to a bed–the table folds in and the cushions come together to create a small bed, just right for a couple of brothers!
The details of that vintage Airstream are so cute. Everything is original from 1959 and in excellent condition. The kitchen includes a small stove top, sink, and refrigerator. The back half of the trailer includes a double bed and a toilet.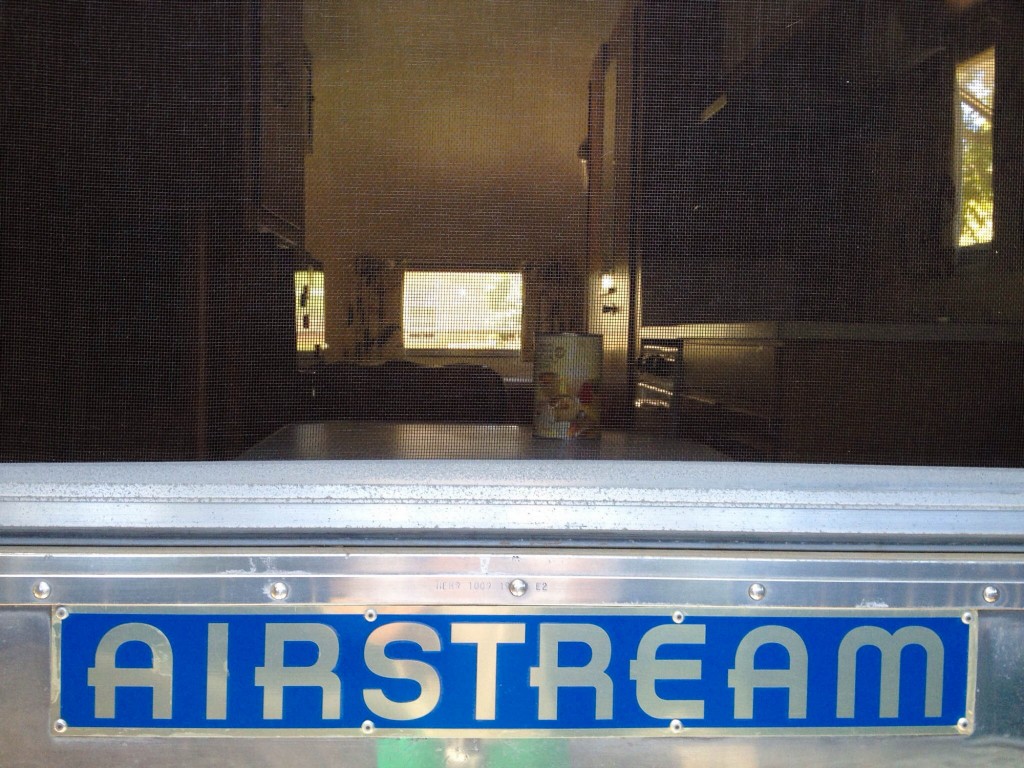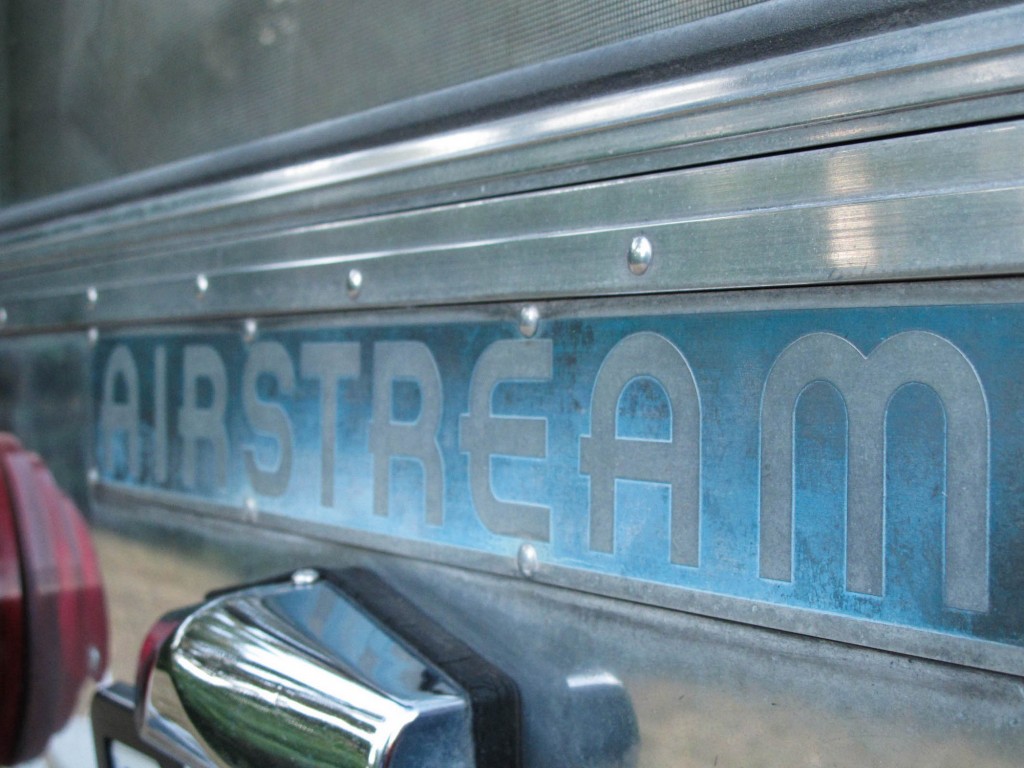 My  mom and Al adored that Airstream. After taking it on many trips, he carefully polished it, and wow, what a difference. It was like a big mirror!
One day, they decided to check out the new Airstreams, and the difference between the vintage one (full of charm!) and the new one (full of functions!) was too great for them to overlook. A few days later, surprise! They were the proud owners of a new Airstream, complete with wifi and a shower and even a designer interior.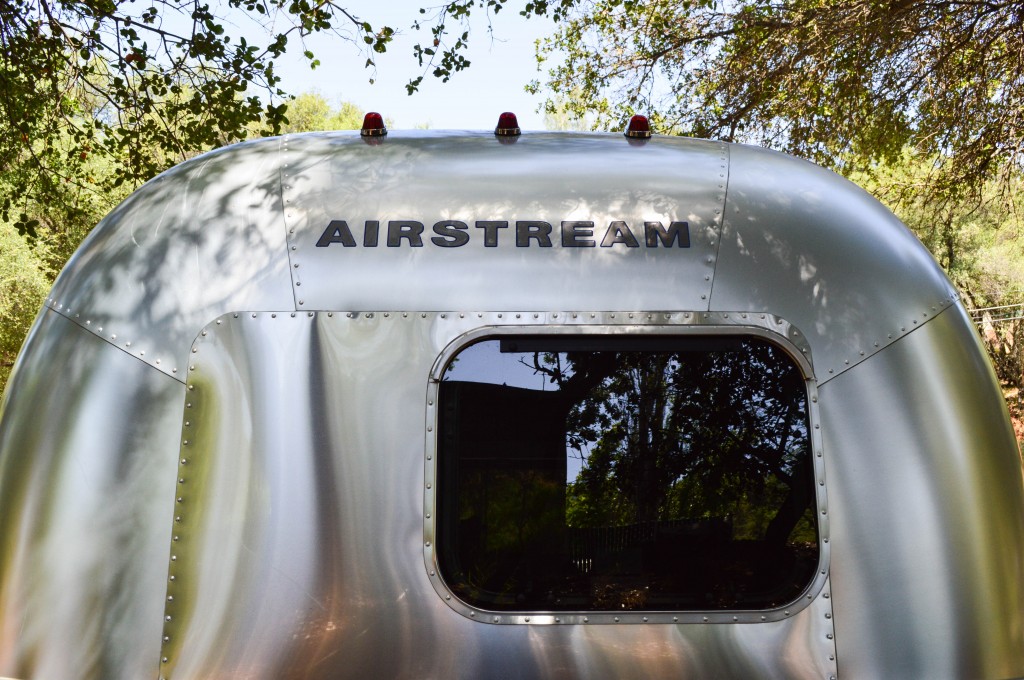 Sadly, that meant that they sold the vintage one, but they are so in love with the new one that they hardly looked back.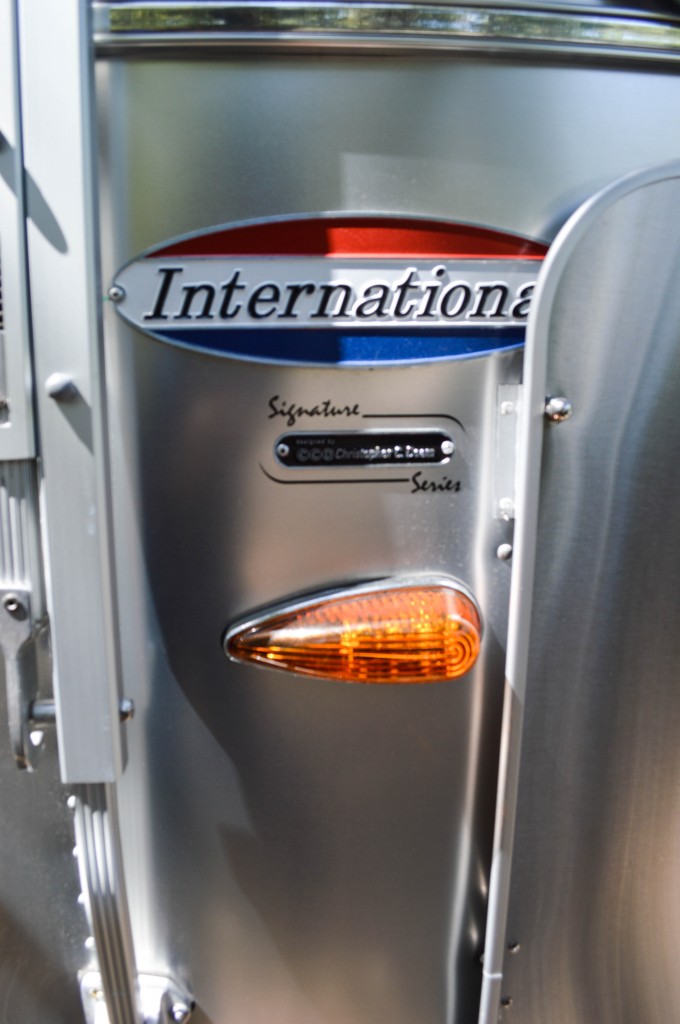 They promptly took it on a few trips and stayed at this beautiful site in Point Reyes National Seashore (one of my favorite places in California):
And stayed in the historic Gold Rush town of Columbia with us in May: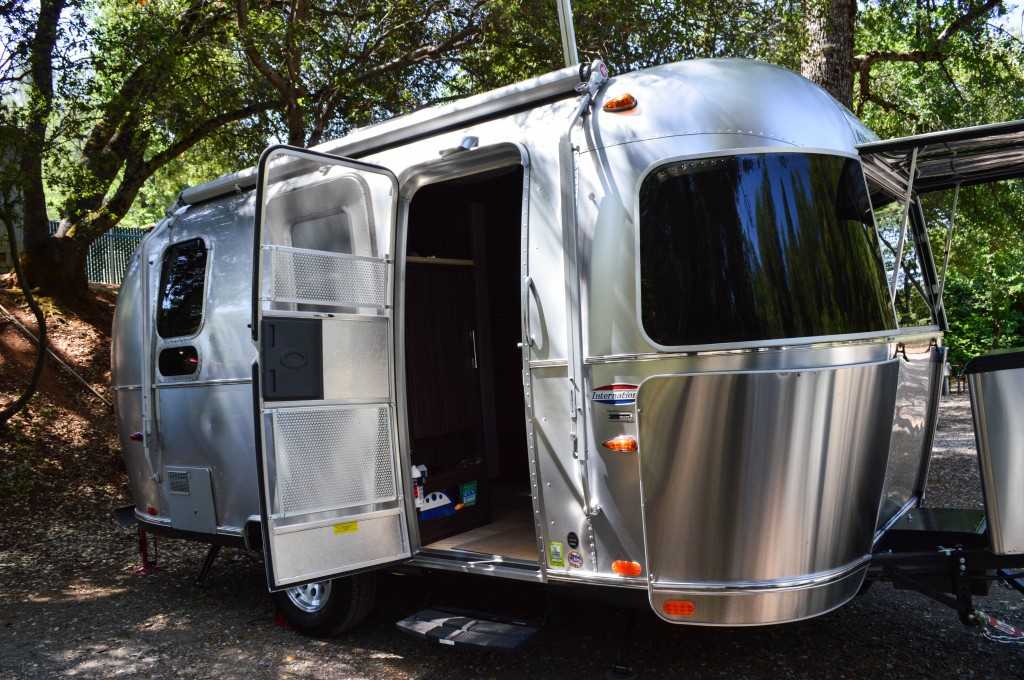 Staying in an Airstream is a nice compromise for people like me who want to be outdoors and enjoy the rituals of camping but don't want to sleep in a tent.  Airstream trailers offer comfort with charm. You can bring your own food, prepare meals, set up a seating area outside, sleep in a real bed, and even have a private bathroom (depending on what kind of campground you stay at and what features your Airstream comes with), but it doesn't feel as huge and invasive as an RV. An Airstream is cute and cozy yet gives you the freedom to travel all over California to places that even locals don't realize exist.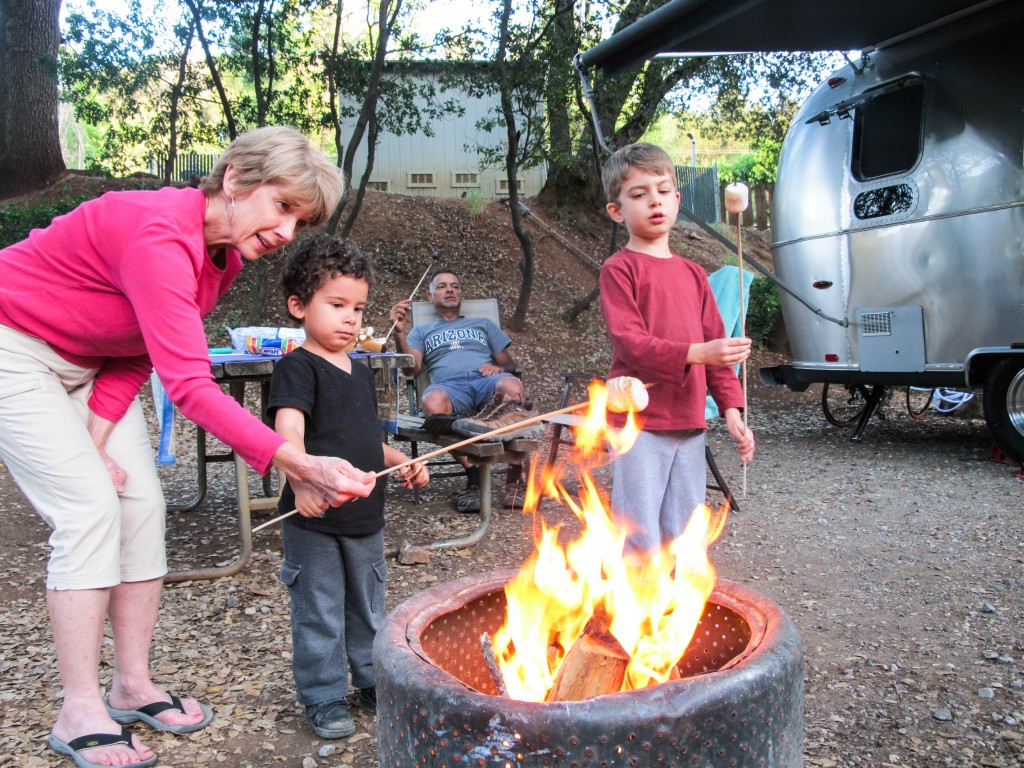 Airstream trailers can now be rented just like a vacation rental, even on Airbnb, but I haven't tried it out. I would love to own one some day. What about you?
If you're interested in taking an Airstream (either yours or a rented one) to some of California's beautiful parks, check out this list from Sunset Magazine:
And these mod yet vintage Airstreams are incredible!