One of the most impressive things about California is the sheer number of places to visit. Case in point: Livermore Valley wine country. I visited Livermore Valley last week and was again impressed (I visited once three years ago) but also surprised when most of my friends in Sacramento admitted that they've never been there. It was an easy 80 minute drive from Sacramento. With historic wineries, excellent food and natural beauty, it makes a perfect day trip from the central valley or Bay Area. Here's a possible itinerary for a day trip to Livermore Valley wine country:
Livermore Valley Day Trip:
mid-day stop for a light lunch and wine tasting at Murrieta's Well
afternoon visit to Wente Vineyards for a tour and wine tasting
evening dinner at Wente Restaurant.
optional additions: a bike ride or walk through Del Valle Regional Park across from Wente or a walk through the historic downtown of Livermore. Stop at Casse-Croute Bakery in Livermore for soup, sandwiches, pastries or dessert.
Murrieta's Well: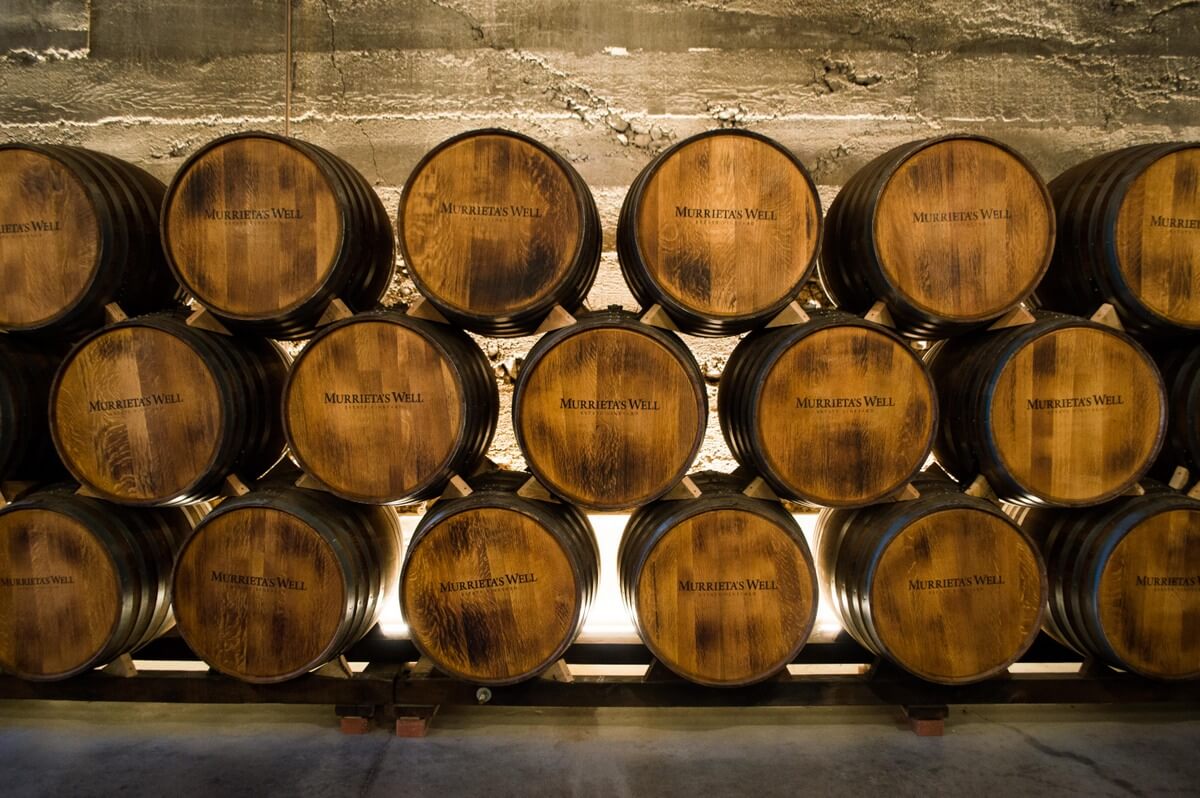 Murrieta's Well is my style of winery. It specializes in terroir-driven wine blends, and all wines are made in limited production from estate grapes. The winery sits on rolling hills in the countryside outside the town of Livermore. The property dates back to 1884 when Louis Mel bought the land and planted a vineyard from cuttings from two famous French wineries, Chateau d'Yquem and Chateau Margaux.
Wine tasting at Murrieta's Well: The winery offers several options for tastings: visitors can choose the modern tasting bar inside, or tables with comfortable chairs and umbrellas are available outside on the main lawn. Tastings include 4 wines for $25 and are done in small groups so that each visitor comes away with an understanding of the winery's history and approach to winemaking. Wine club members can lounge on the covered patio and enjoy complimentary tastings. Note that some tastings are done by appointment only, so check the website for details before you visit.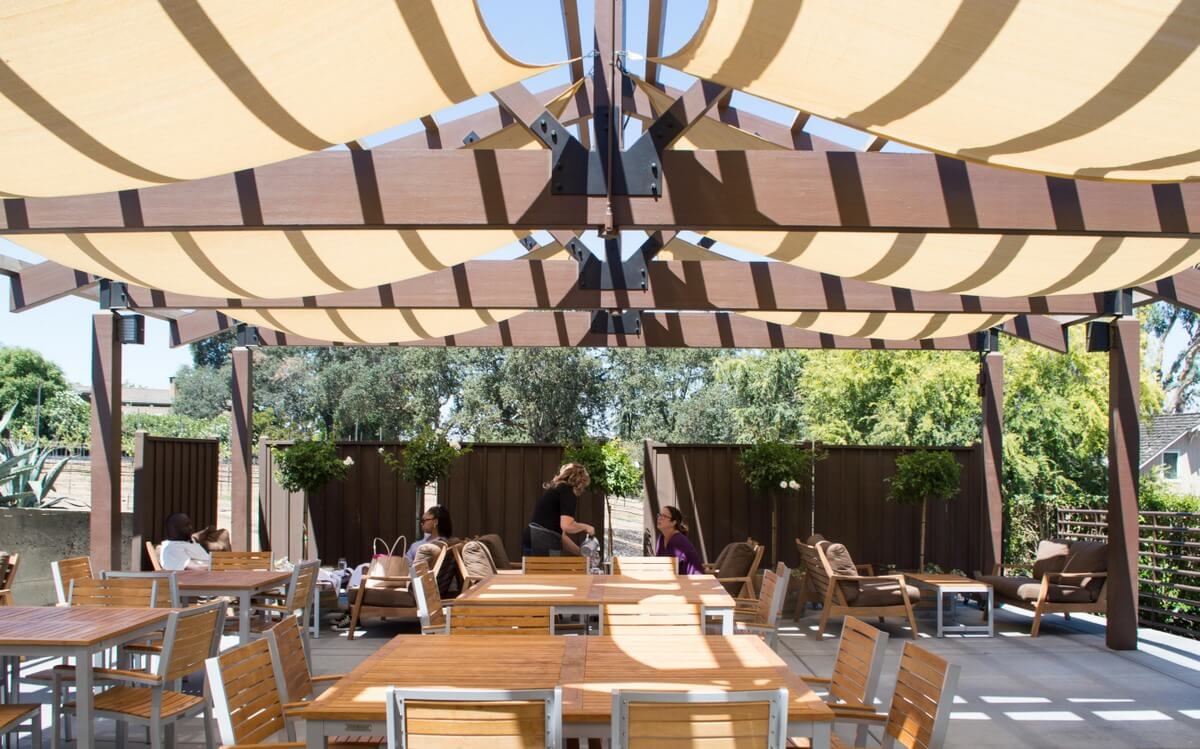 Food! Murrieta's Well is a good mid-day stop because the winery also serves food! We paired our tasting with a hummus plate with fresh fruit and veggies, olives and flat bread, and a cheese and charcuterie board with roasted nuts, dried fruit, roasted garlic and seeded crackers. We also tried the pretzel bites–these little bites of fresh pretzel are served warm with mustard–and then received a surprise of port with brownie bites for dessert.
Wines at Murrieta's Well: I love their wines! Detailed reviews will be coming soon, but for now let me tell you that the winery's careful approach to grape growing and wine making shows in the quality of these wines. They reflect the best of their estate each vintage, meaning that their wines are unique and always changing from year to year.
Wente Vineyards: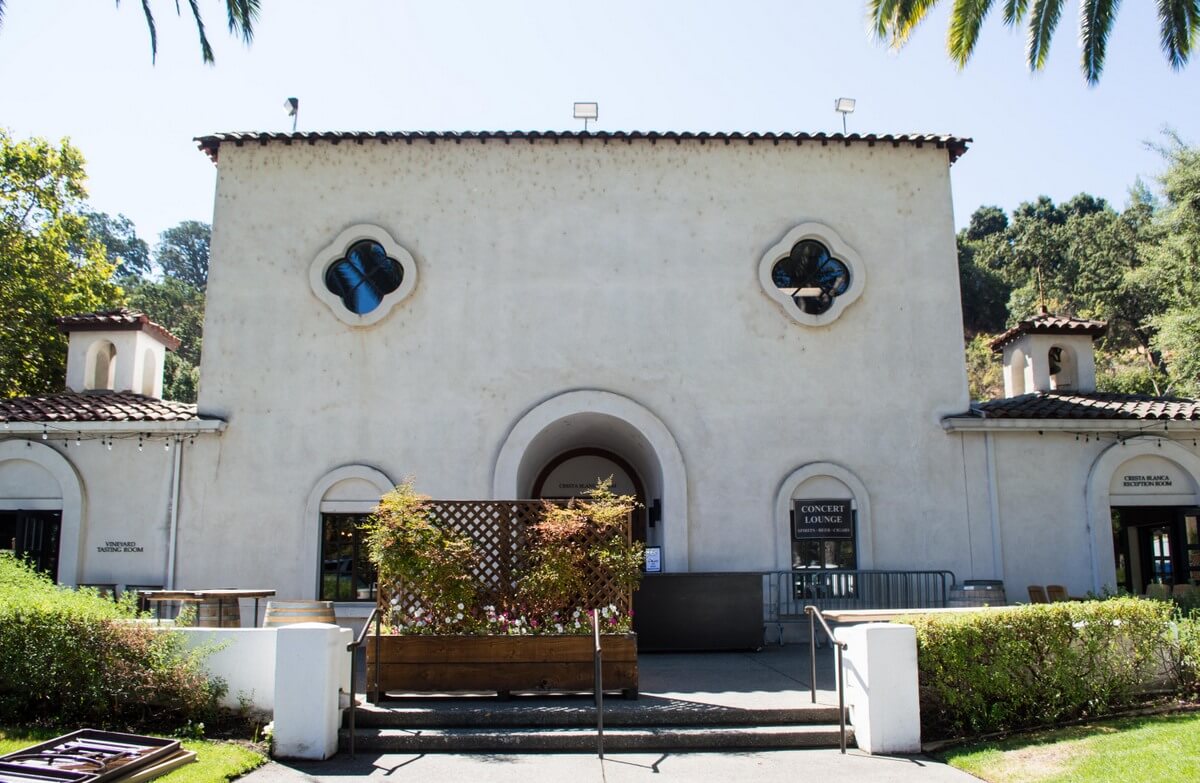 Wente Vineyards is another of my favorite Northern California wineries. As the oldest continuously operated, family-owned winery in the country, the history of the property is obvious, but it plays nicely with present-day hospitality. After all, the winery is known as a wine country destination with its summer concert series (look at the venue!), fantastic restaurant and beautiful golf course.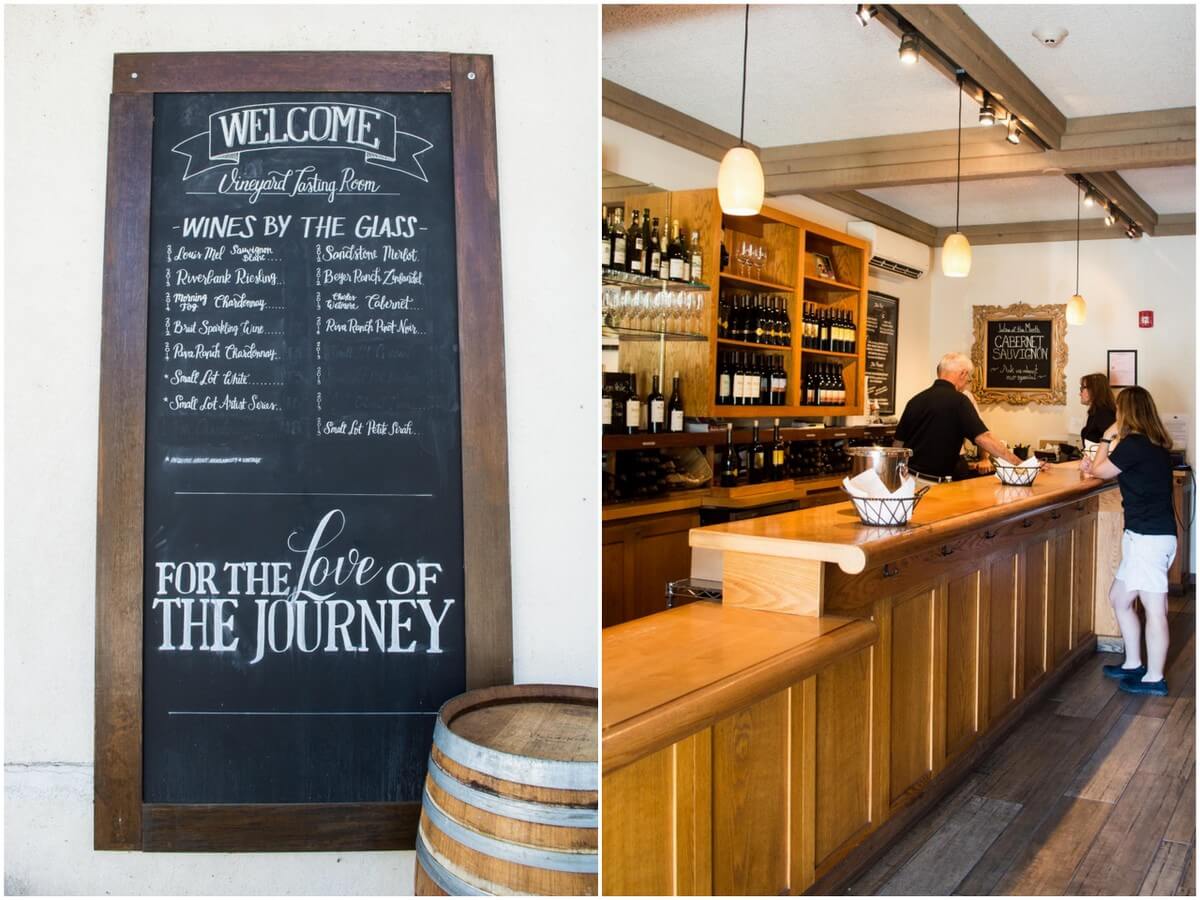 The place: Wente Vineyards have two locations in Livermore Valley. The Estate Winery allows visitors an insider's look at how the winery operates, and the Vineyard Tasting Room includes the estate vineyard, golf course, restaurant and Casa Blanca building, the oldest winery in the valley.
I feel a sense of calm when I come to Wente Vineyard Tasting Room. I love the historic buildings with the Spanish-influenced architecture of 19th century California. It's surrounded by oak-tree-studded hills, providing beautiful views from all angles. The organic garden, which provides produce for the restaurant, is a peaceful oasis.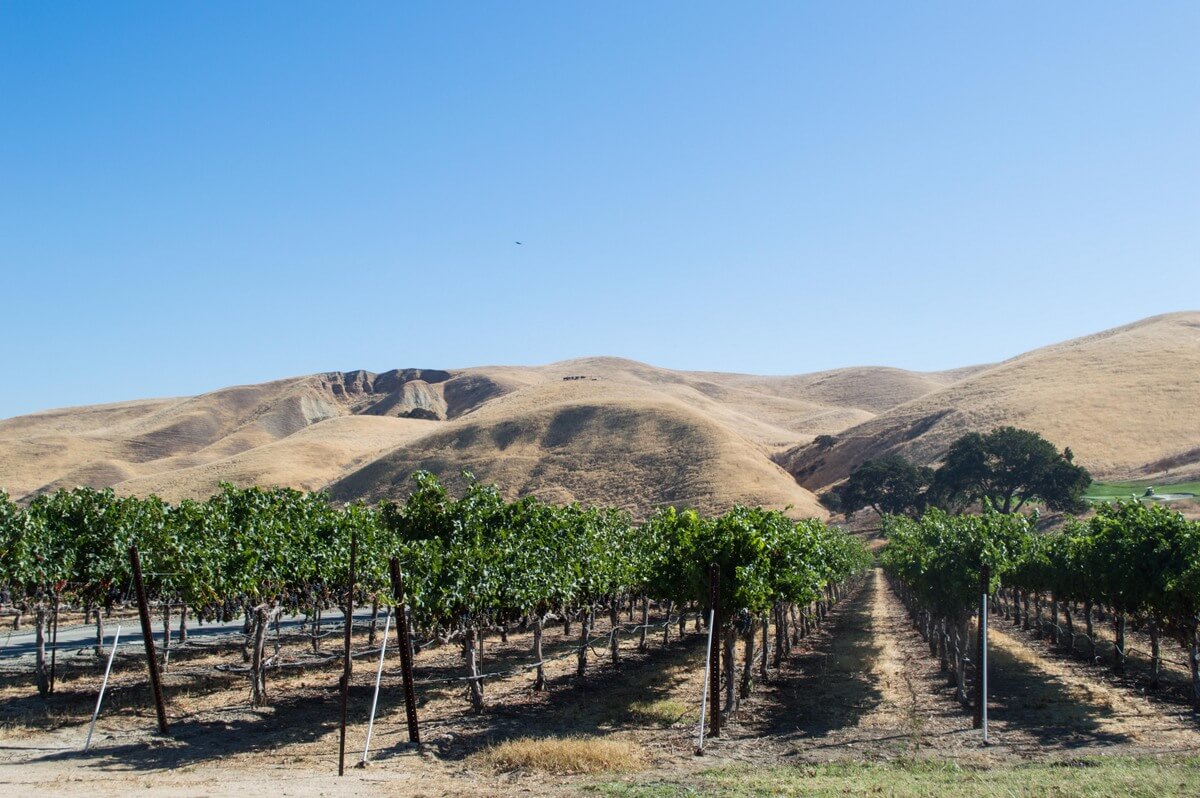 The history:
Originally founded by C.H. Wente in 1883, Wente Vineyards has been family owned for 130 years and is currently owned and managed by 4th and 5th generation of the Wente family. The winery's history can be seen in the historic buildings and sandstone caves dating from the 1880s.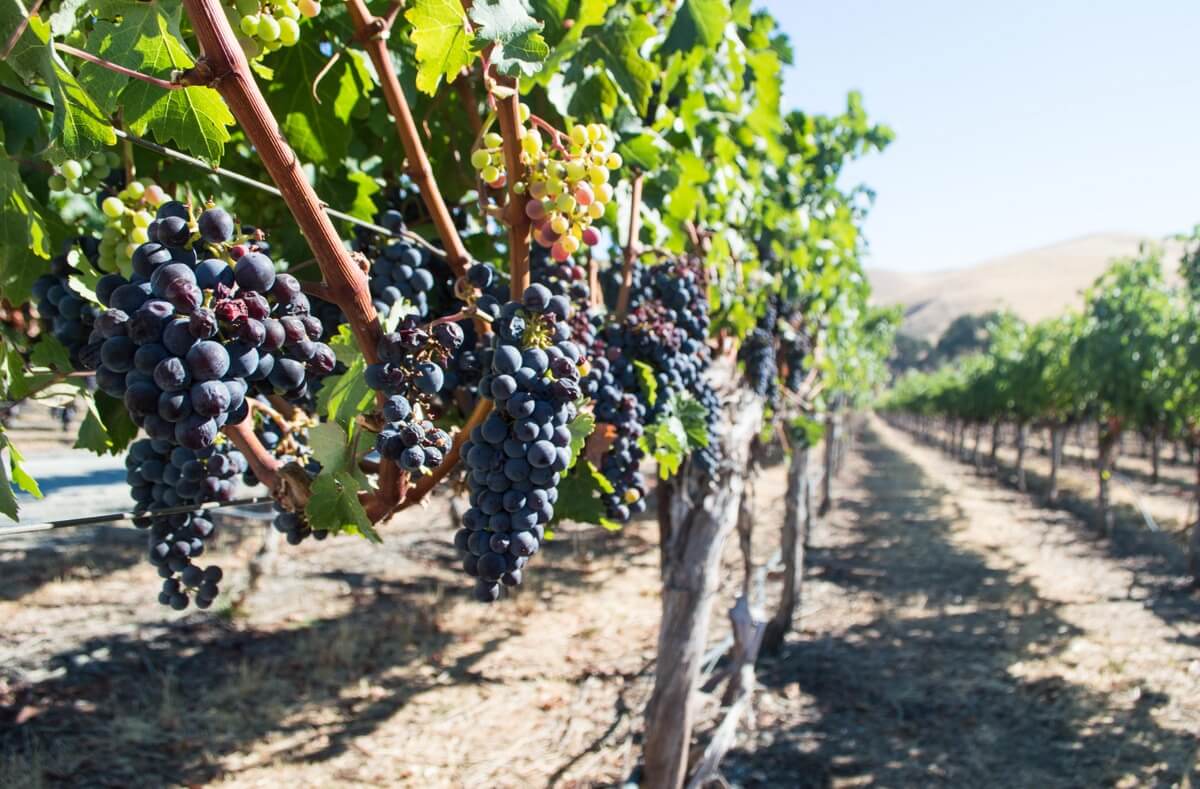 The wines:
Wente is especially known for its Chardonnays. In 1912, C.H. Wente imported Chardonnay cuttings from the vine nursery at the University of Montpellier. Thanks to the family's dedication to growing Chardonnay and to the valley's optimal location for growing Chardonnay grapes, Wente has been able to craft quality Chardonnays vintage after vintage. Wente is not just about Chardonnay, however; I also enjoyed their Pinot Noir, Cabernet Sauvignon and Zinfandel.
The tasting experience:
The Vineyard Tasting Room offers a variety of tasting and tour options. Because the property and history are so special here, I highly recommend a tour. We enjoyed a tour of the property, including the old caves, while tasting 5 estate wines: two Chardonnays, a rosé of Pinot Noir and two Pinot Noirs. Our guide, Michael, was a nice mix of fun, knowledgable and approachable.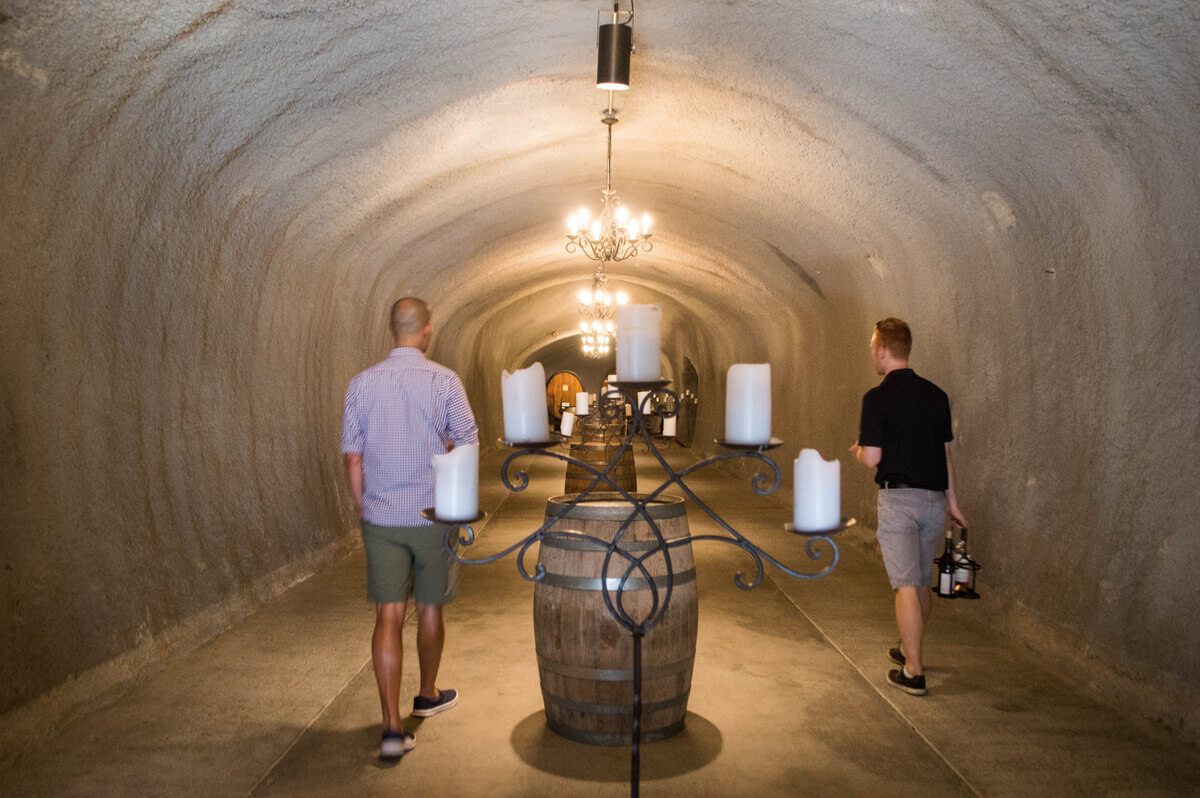 Dinner at the Restaurant at Wente Vineyards: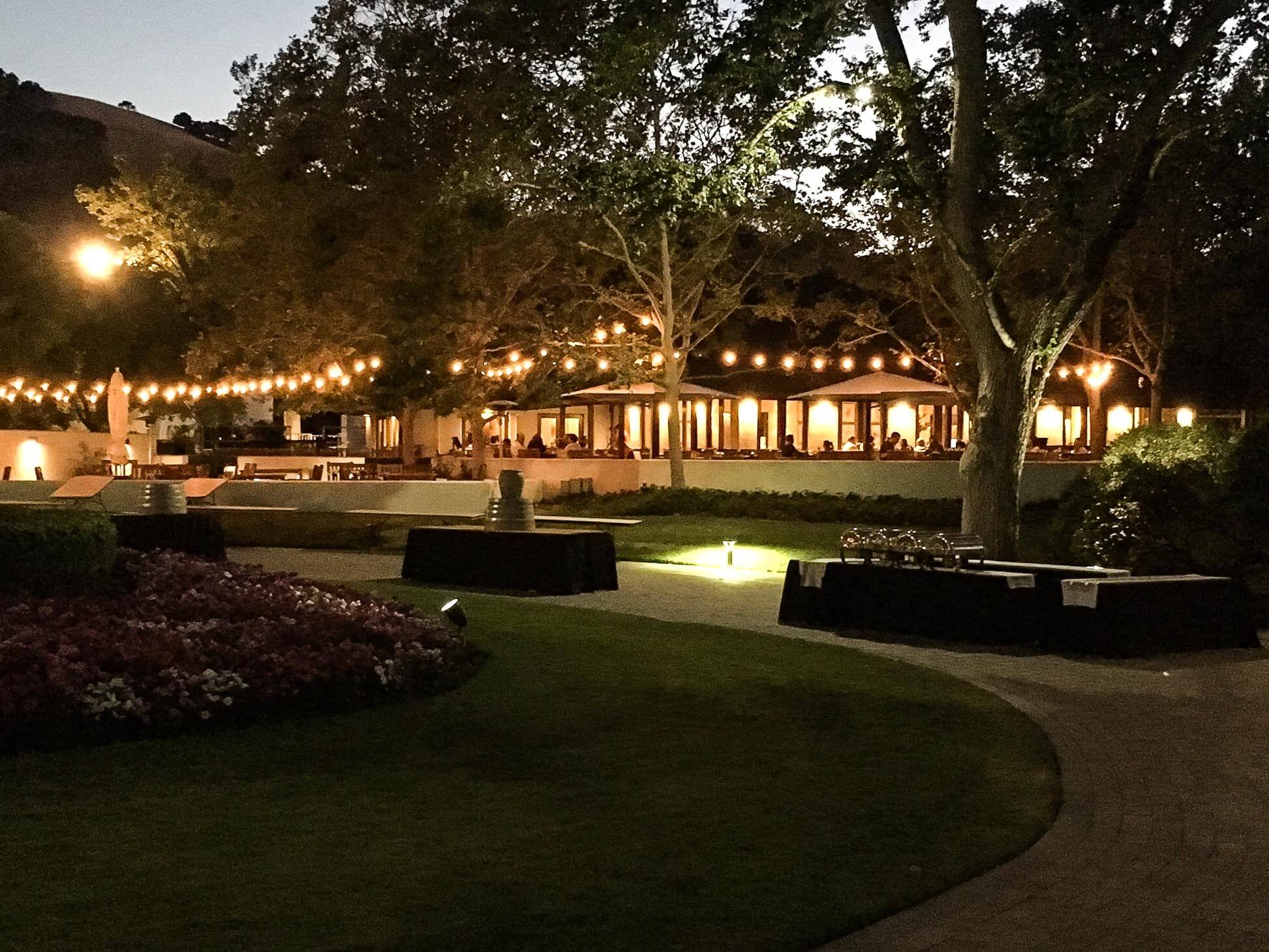 Our dinner at the Restaurant at Wente Vineyards was one of the best meals we've had in a while. The restaurant serves food that focuses on the ingredients from sustainably raised meats to organic, local produce (some of which is grown on site in the winery's beautiful garden!). But the restaurant doesn't specialize only in great food; the setting and service are top-notch (side note: the server was so cute! She had a great sense of humor and gave us just the right amount of attention).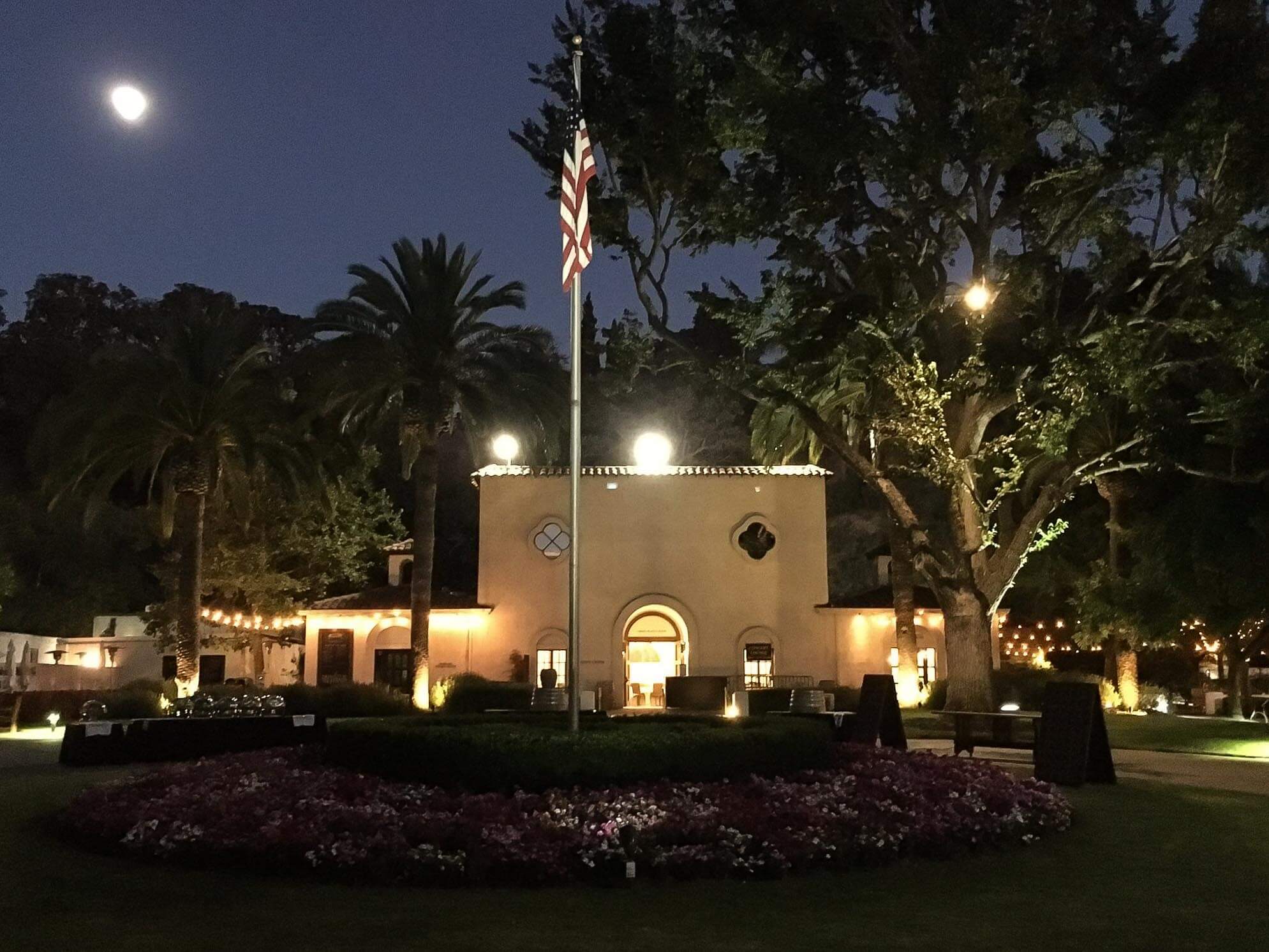 The restaurant has an expansive patio with views of the Cresta Blanca building and the hills, which were blanketed in a warm orange light as the sun went down.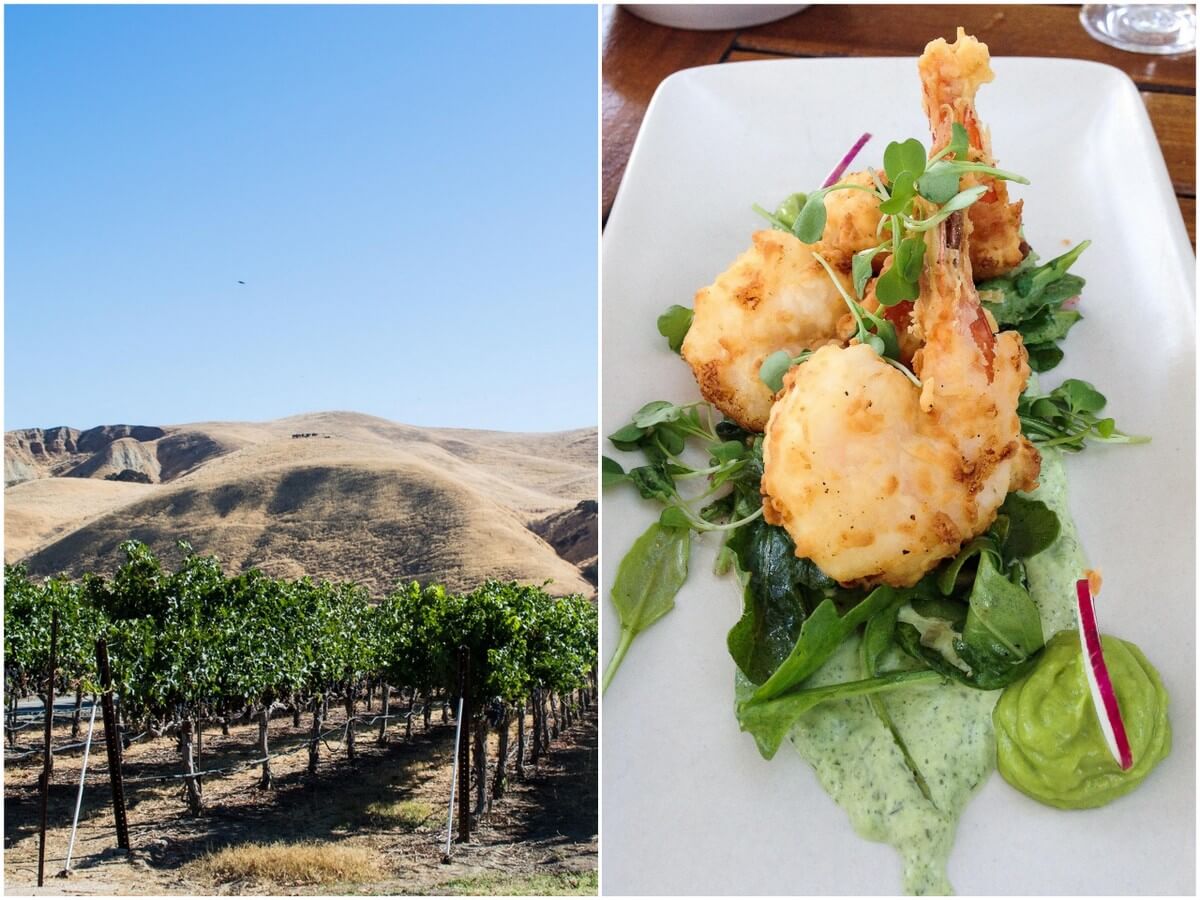 We enjoyed everything we tried, from the refreshing sangria to start, the beet salad, and crispy gulf shrimp with avocado and arugula for appetizers, to the exquisite entree of roasted scallops with micro-greens, forbidden rice, avocado, and tomato potage paired with a 2013 Albariño. The dessert called Chocolate Nest included a chocolate mousse coated in dark chocolate, surrounded by the "nest" of crispy phyllo dough and blackberries, and topped with toasted marshmallow cream (it was so delicious that I ate the whole thing!).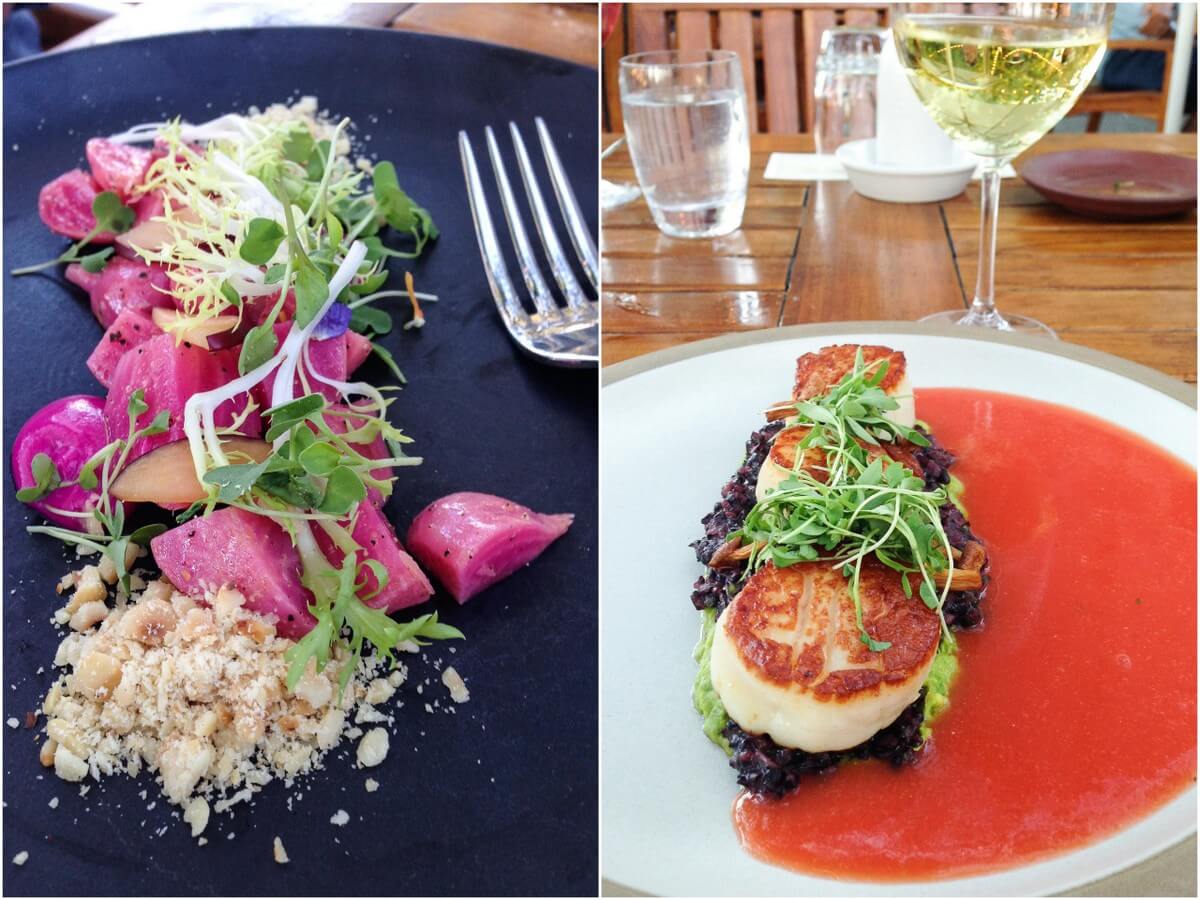 During our day trip to Livermore Valley, we also squeezed in a walk in Del Valle Regional Park, just across the street from Wente. I hear that the park is huge and well worth exploring fully, so we plan to bring bikes next time.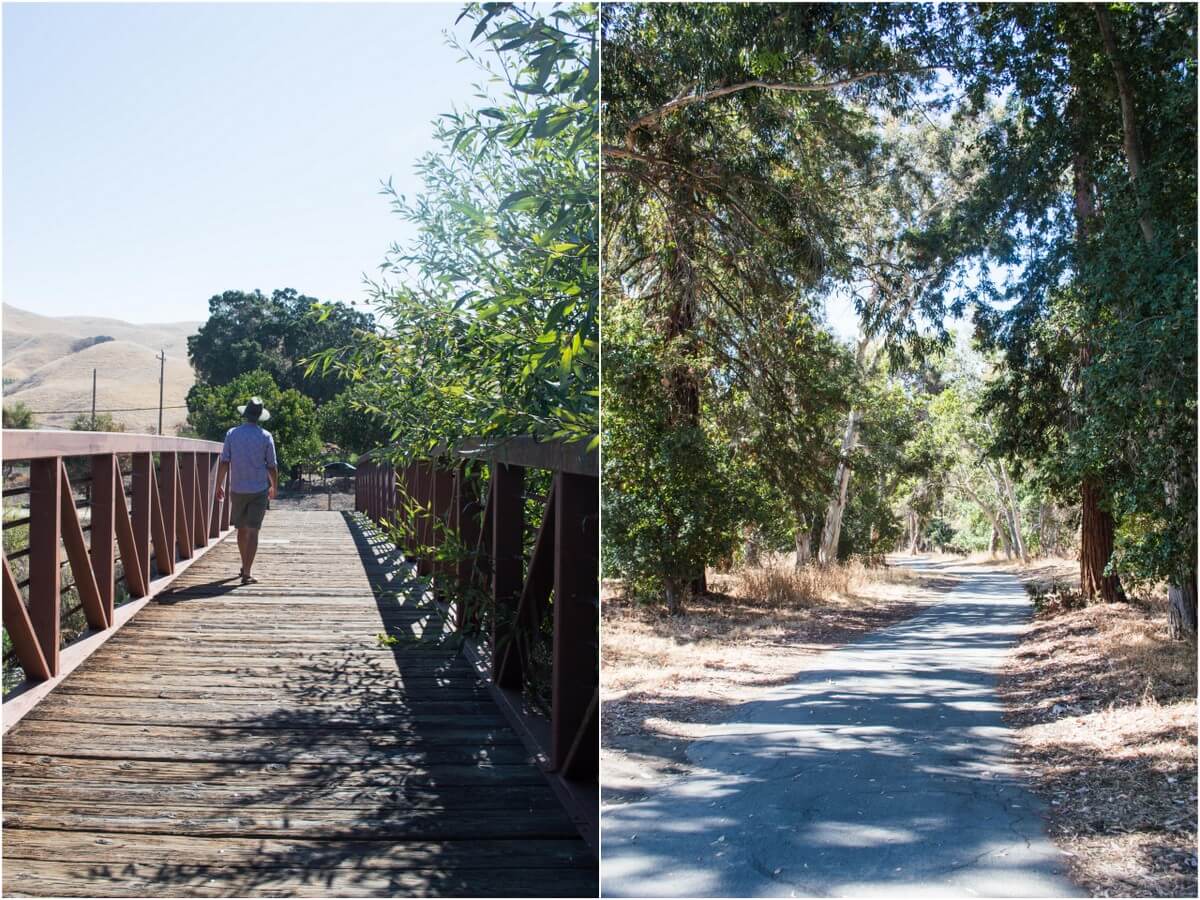 If you live in the Bay Area or Sacramento area, I highly recommend a Livermore Valley day trip or overnight stay. If you've been there, what suggestions do you have?
Disclosure: I visited Wente Vineyards and Murrieta's Well as a guest of Wente Family Estates. As always, all opinions are my own.