Staying on the north shore of Kauai:
Let me tell you about where we stayed during our recent visit to Kauai. The small development of Princeville sits on the spectacular north shore of Kauai. This side of the island gets more rain than the south side—imagine being surrounded by jagged green mountains dotted with waterfalls. Princeville sits to the side of Hanalei Bay (above) and the cute town of Hanalei, making it a convenient location for food, activities and beach time.
Find the lowest rates for Hanalei Bay Resort on Booking.com.
The property:
Hanalei Bay Resort was an ideal place to stay for our 5 days there. The property sits at the end of Princeville, on a hill above the ocean. Condo and vacation rental units are comfortably spread out over the resort's beautiful grounds.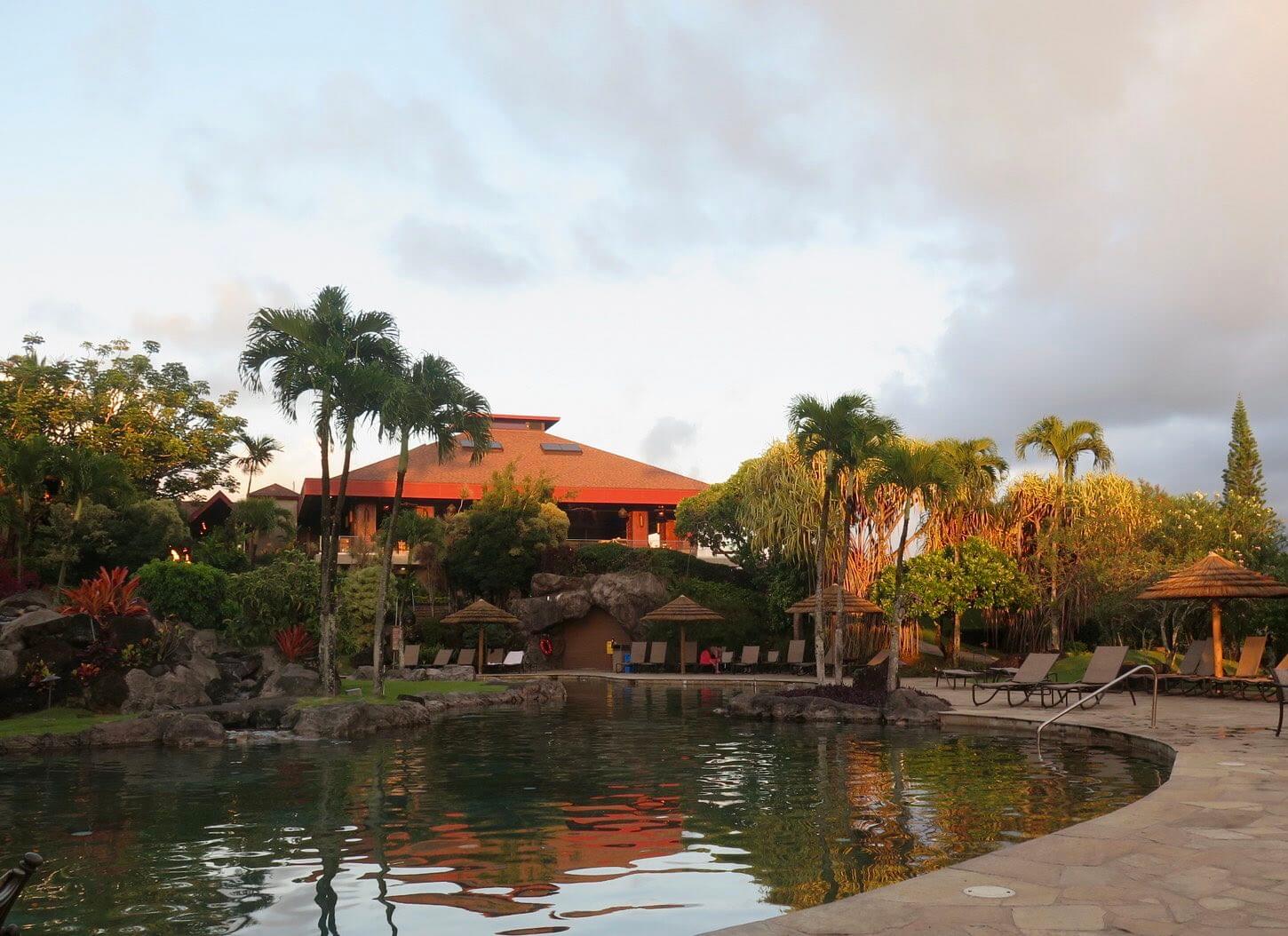 I interacted with the staff on several occasions and found everyone to be helpful and friendly. When I needed something, someone came to our room promptly.
There are plenty of on-site activities: there are 8 tennis courts, 2 swimming pools complete with a hot tub and waterfalls, daily activities for adults and families, a full-service bar, and private beach access (a pleasant 5-minute walk down the hill). A long recreation path is located near the resort for walking and biking.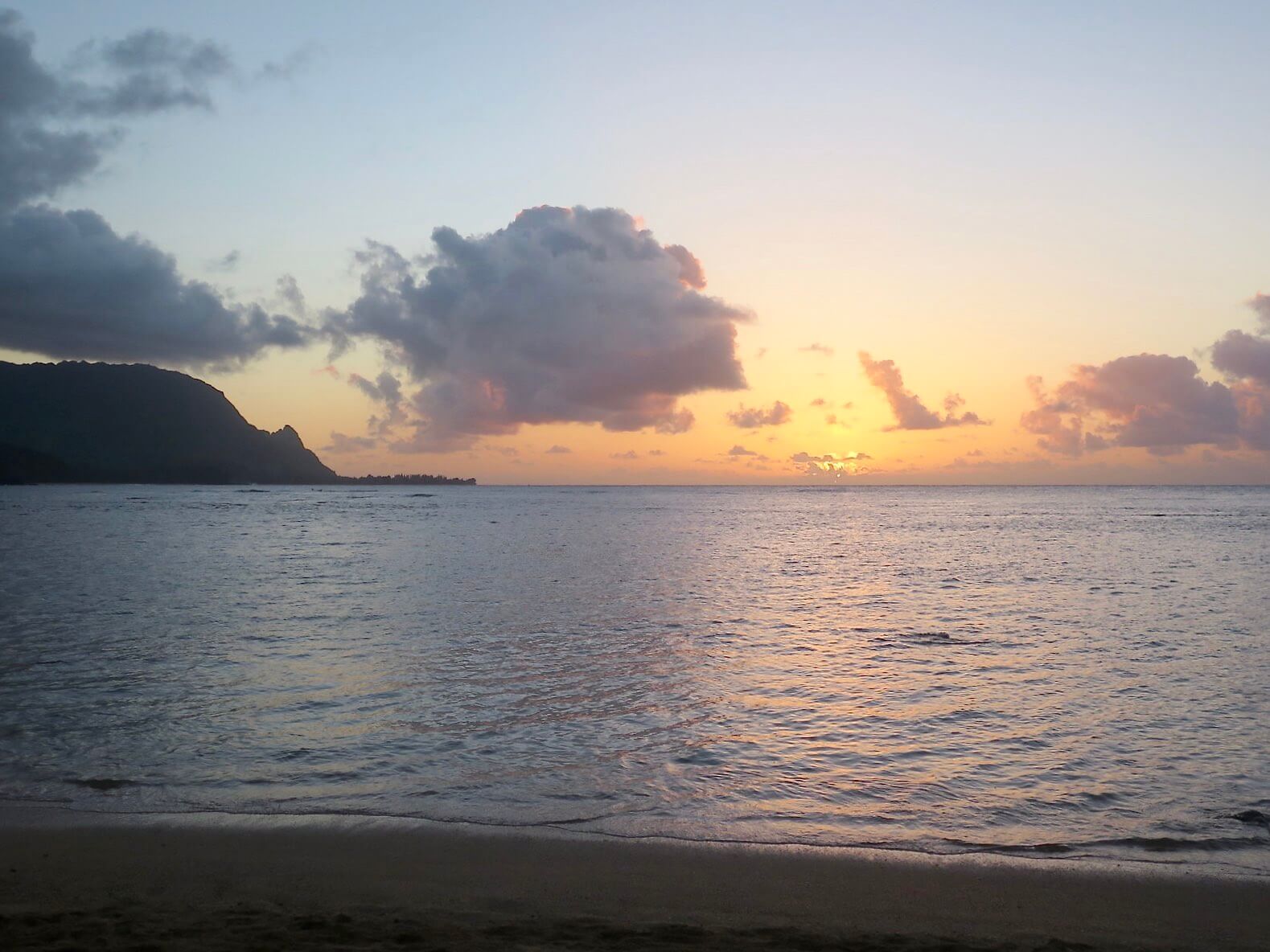 The accommodation:
I loved our condo! Like other ResorTime properties that I've stayed in, this one-bedroom unit was spacious, clean and comfortable. The living area includes a table for four plus a fold-out sofa and leads to a patio where we could relax with a view of the mountains any time of the day.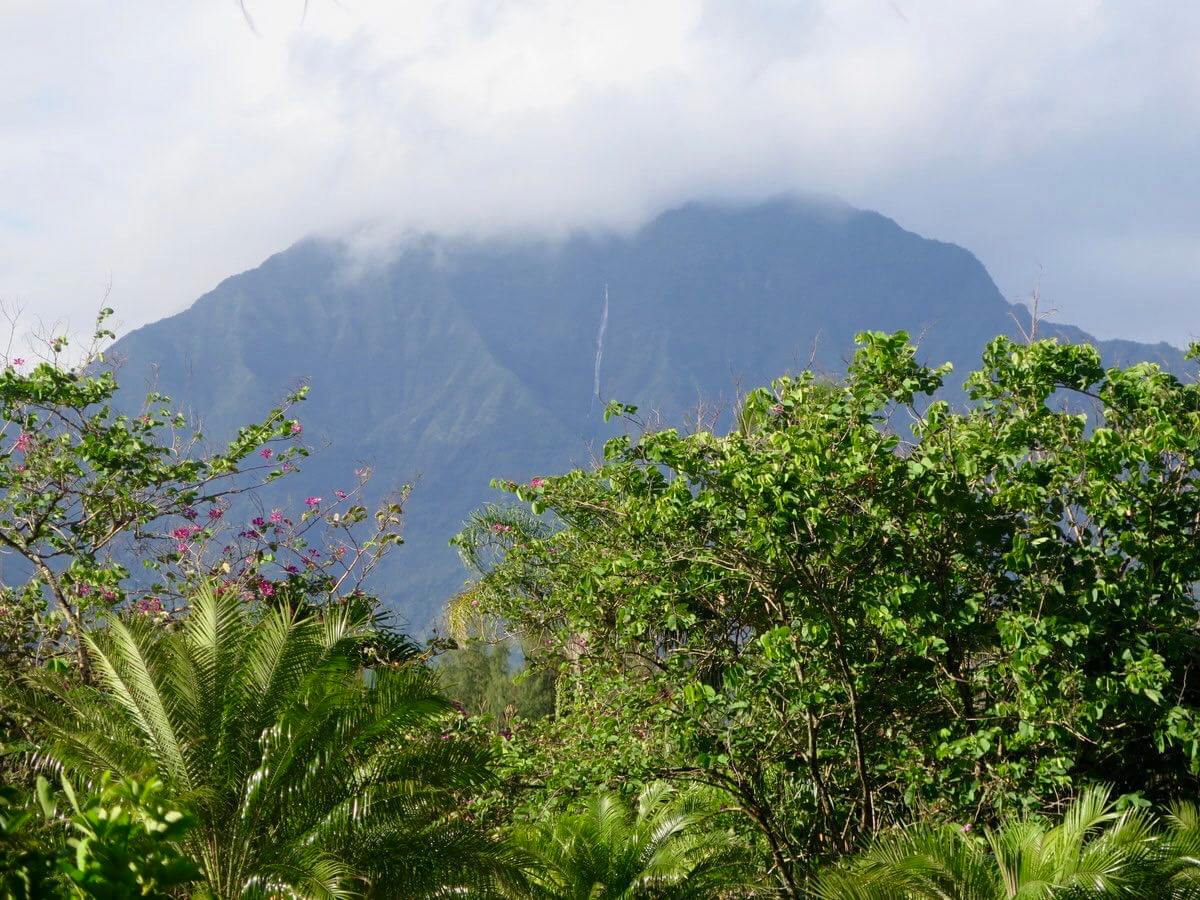 I was impressed by the kitchen. It includes full-size stainless steel appliances and everything we needed to prepare meals–a coffee maker, blender, full set of knives, new pots and pans, etc.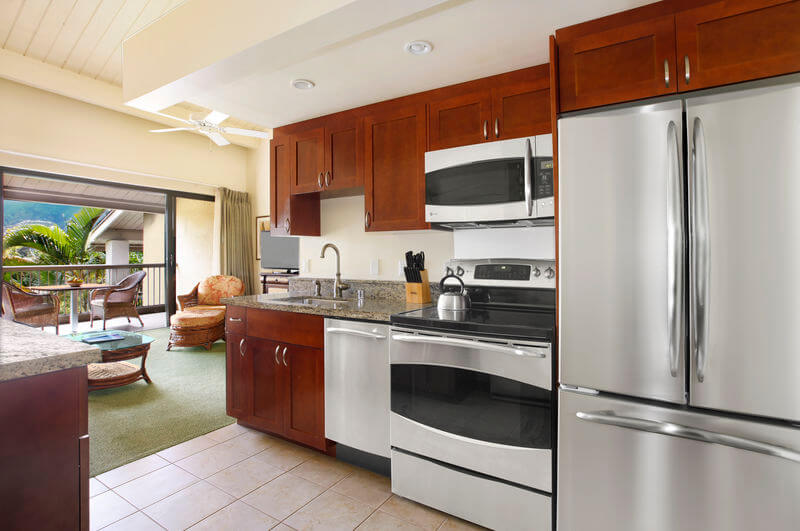 The bedroom was huge! I slept perfectly thanks to the comfortable king-size bed and quiet location. I heard the upstairs neighbors only once during our entire stay. The unit also has a ton of storage, making it easy to feel at home.
There are two full bathrooms, one off the bedroom and the other next to the kitchen. One bathroom includes a large shower while the other has a tub/shower, and both have two sinks and large closets.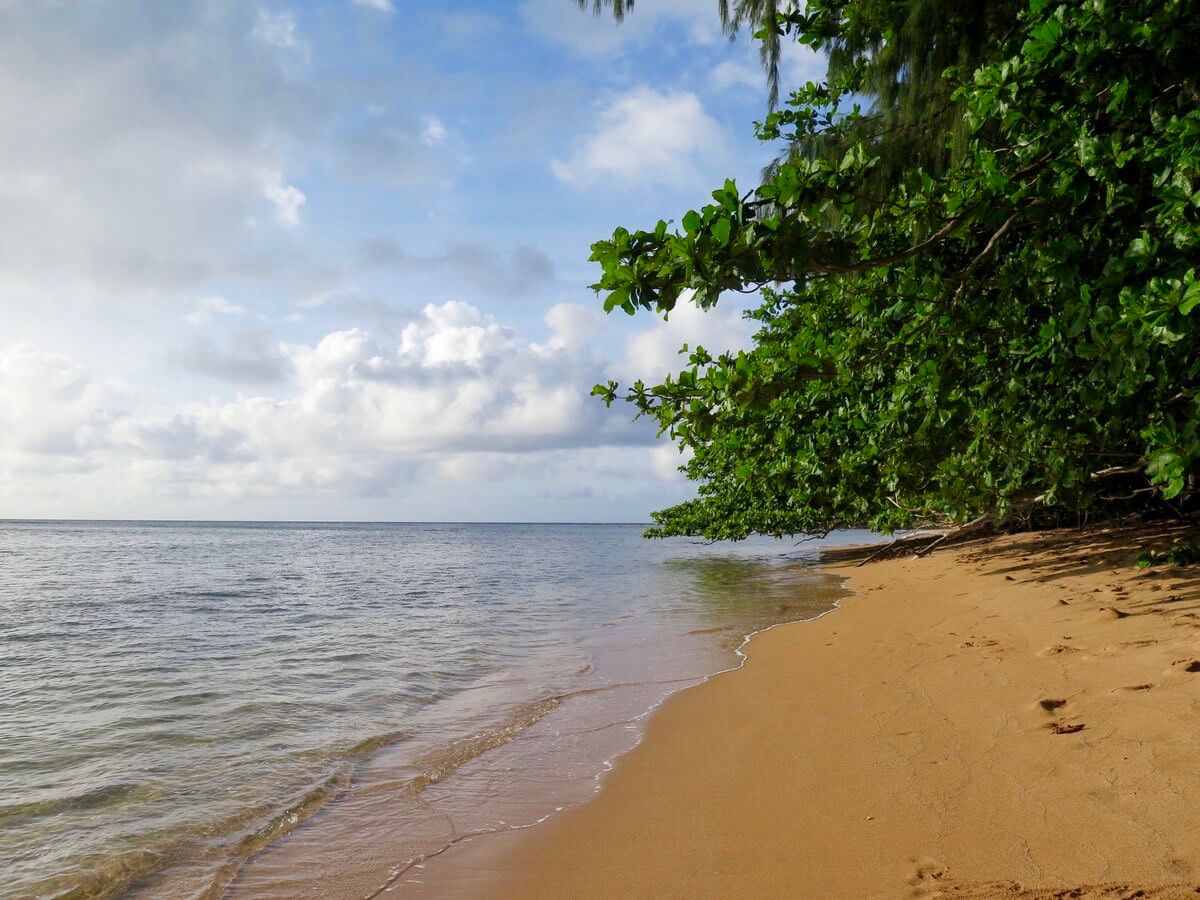 While my husband and I took this trip without our two kids, I thought about them a lot while staying at this property. Like other ResorTime properties, Hanalei Bay Resort is a convenient option for families thanks to the unit's spacious and comfortable interior. And there were many details that I knew they would enjoy: the koi pond, towel origami that we found on our arrival, lush grounds and pool, birds that visited us every morning while we ate breakfast on our patio, and of course the beach access.
The giveaway:
(The giveaway has ended, and the winner has been notified.) One lucky winner will receive a 7-night stay in a one-bedroom condo (sleeps 4) at Makai Club Resort in Princeville, Kauai! The stay is good through June 3, 2017.
ResorTime/Grand Pacific Resorts is the resort family that includes both Makai Club Resort and Hanalei Bay Resort, where we stayed. They are located just down the road from each other. I had the chance to visit Makai Club Resort to see the beautiful grounds and meet the friendly staff for myself. The resort is located next to the renowned Makai Golf Club, a perk for those who enjoy golf.
Disclosure: Our stay at Hanalei Bay Resort was hosted by ResorTime. As always, all opinions are my own.