Florence has so much culture, an important part of which is a deep connection to Tuscany's food heritage and the products that grow so beautifully in the region. I love food markets; in fact, that love started with almost daily visits to Mercato Centrale in Florence during my third visit there, way back in 1996, when my friend and I made meals out of cheese, bread, and fruit.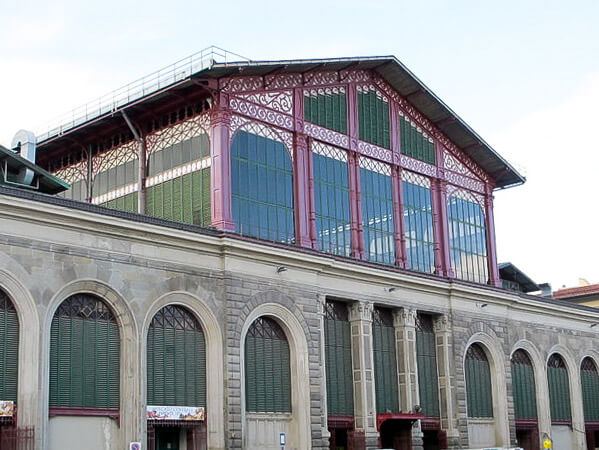 Mercato Centrale is an excellent example of a grand European food market, but on my recent stop there, I noticed that it has changed since the late 1990s–more shops seem geared toward tourists, the smell of fresh meat that used to gross me out but added a certain appealing grit out seems to have disappeared, and the big space upstairs for fresh produce was not open. That's where I bought blood oranges by the bagful. (However, a search online showed me that the second floor is still used; perhaps it was just closed for winter…?)
Even if the market seems a bit less authentic than it used to, it is still a showcase of Tuscany's food products and the Italian sensibility for beautiful displays. Many lovely shops like this one, with crowded shelves and items hanging from the ceiling, made me want to try everything.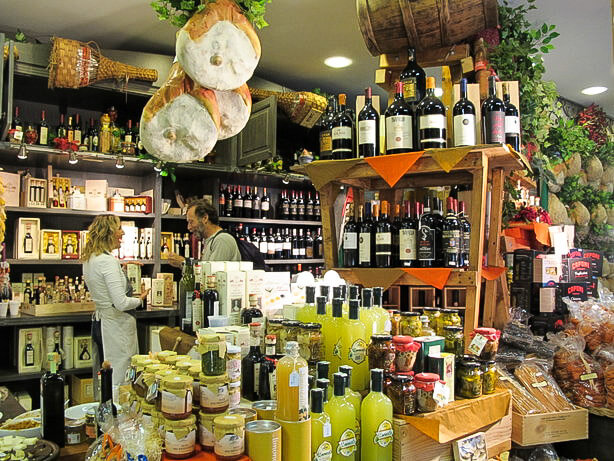 Mercato Centrale is known for excellent meats and cheeses at the delicatessens.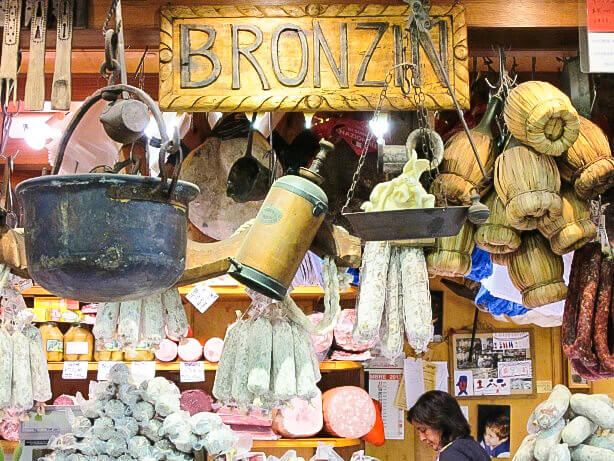 The displays of fresh, local fruit and other products are gorgeous, including those at this shop, open since 1929.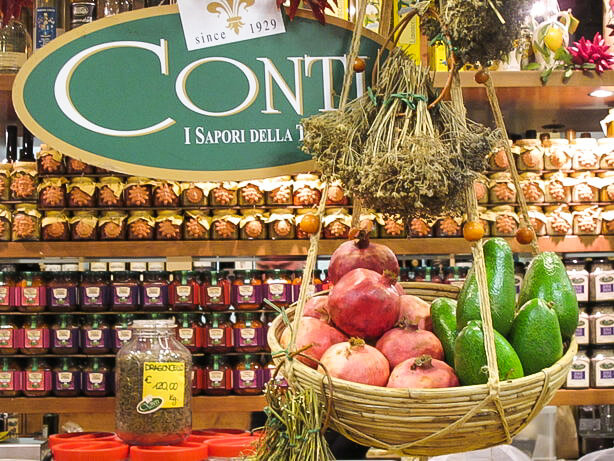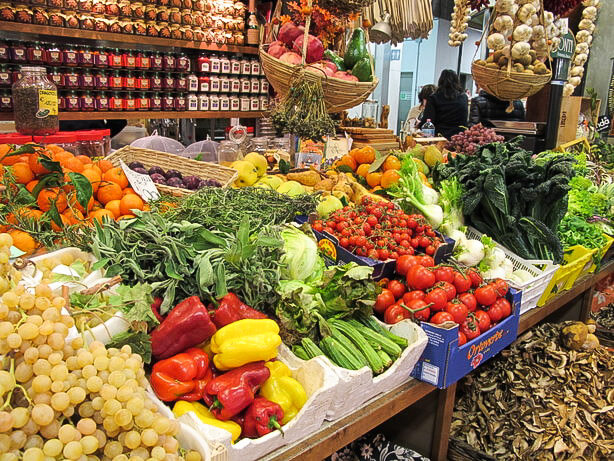 Like in California, clementines and other citrus are a sign of cold weather in Tuscany.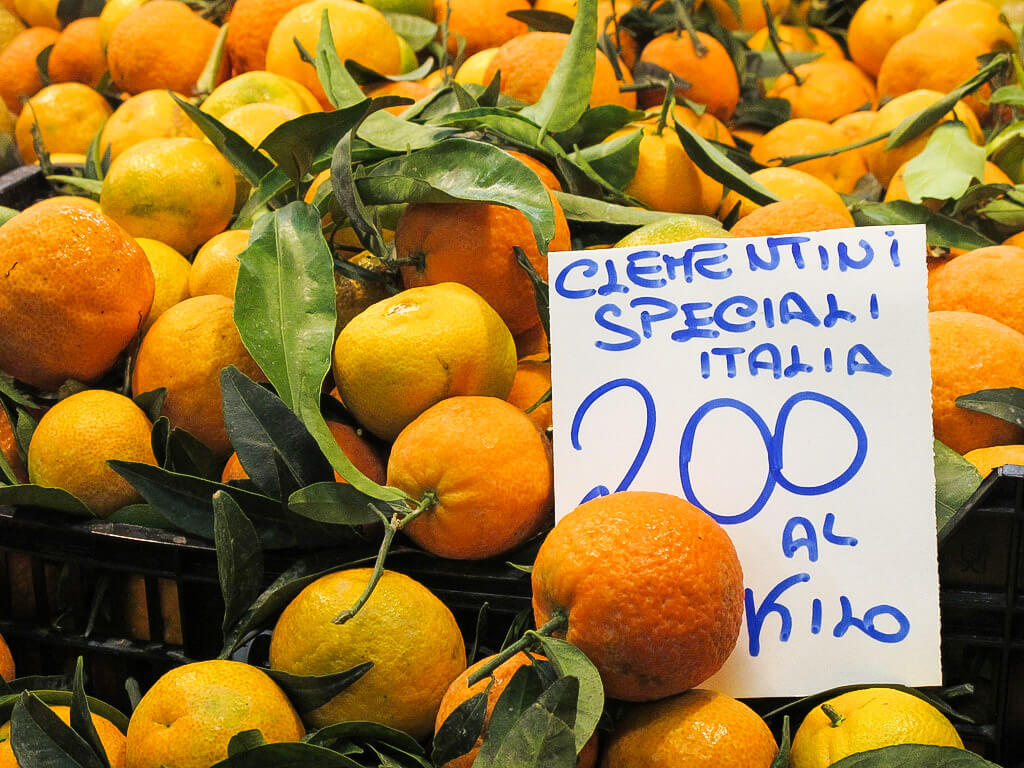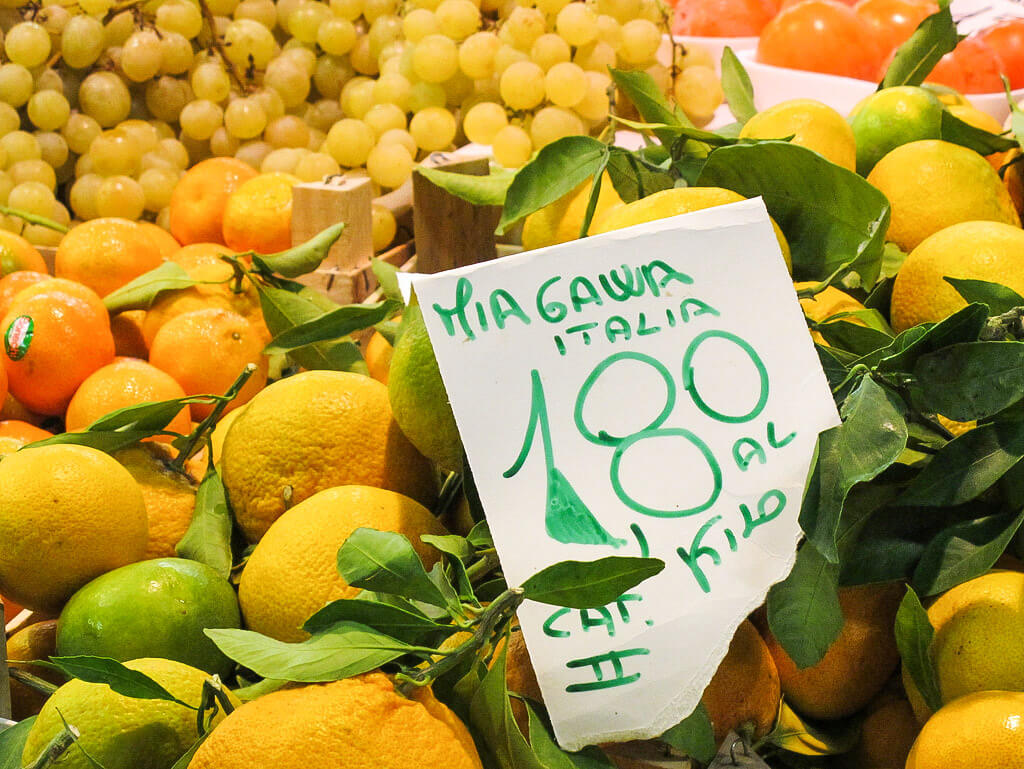 Sun-dried tomatoes, anyone?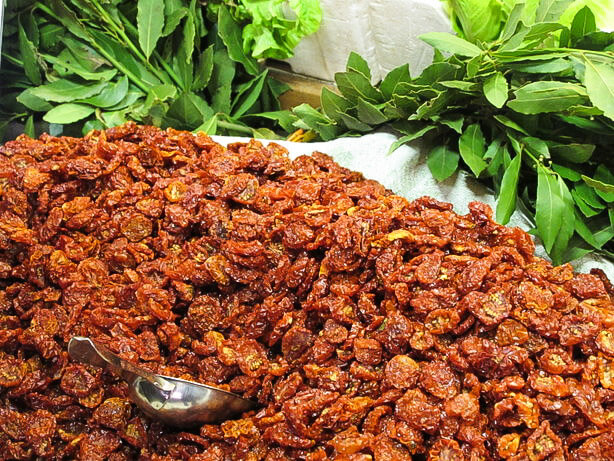 Though not a mushroom lover, I can appreciate the varieties of mushrooms for sale here.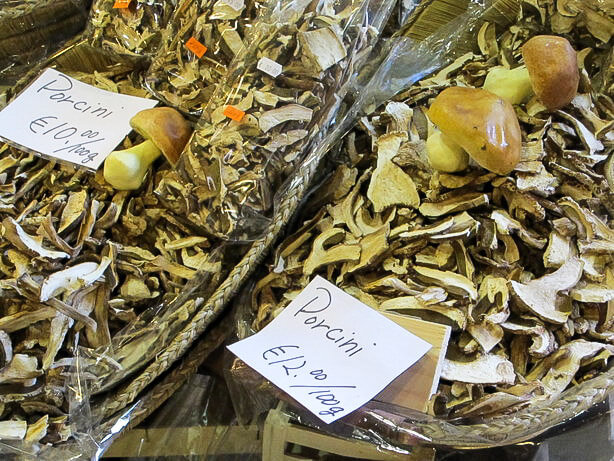 Chestnuts are a common sight in Florence in the winter.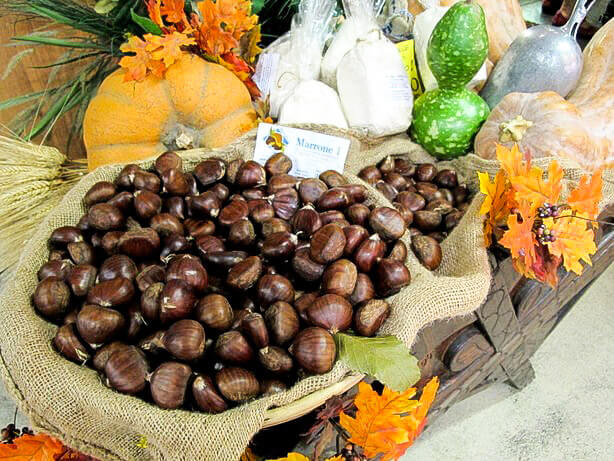 Display cases full of local cheeses including pecorino, cheese made from ewe's milk.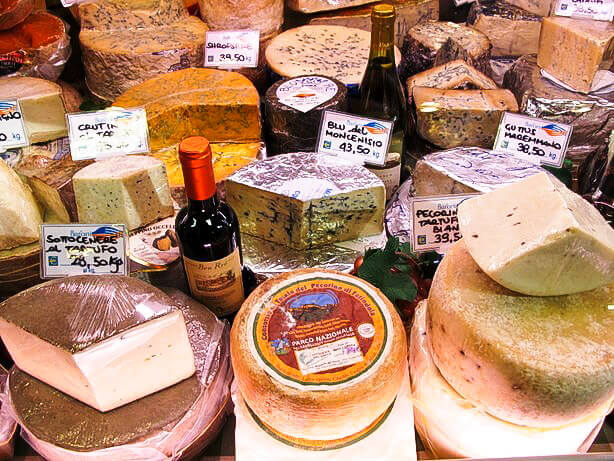 Beautiful pastas like these make nice gifts to take home, as long as you pack them so they won't break.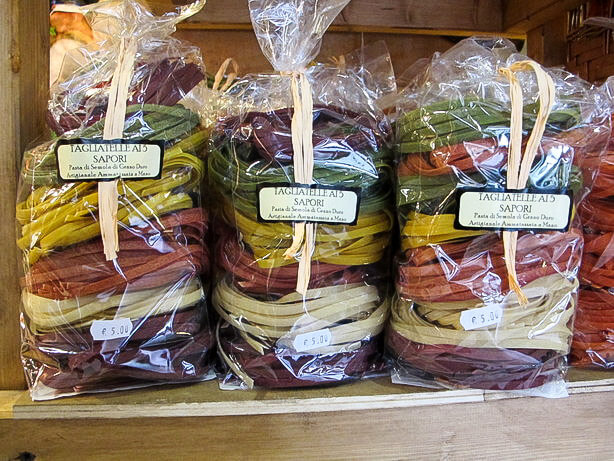 Everything one could want to eat with bread: gorgonzola, artichoke spread, cheese and truffle spread…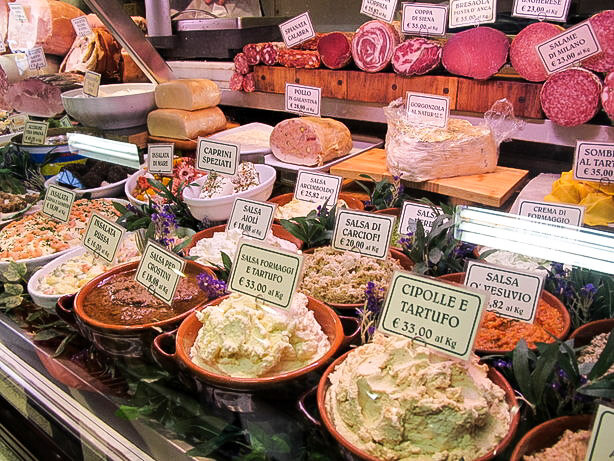 Plus a beautiful seafood salad, and yes, those black things are truffles.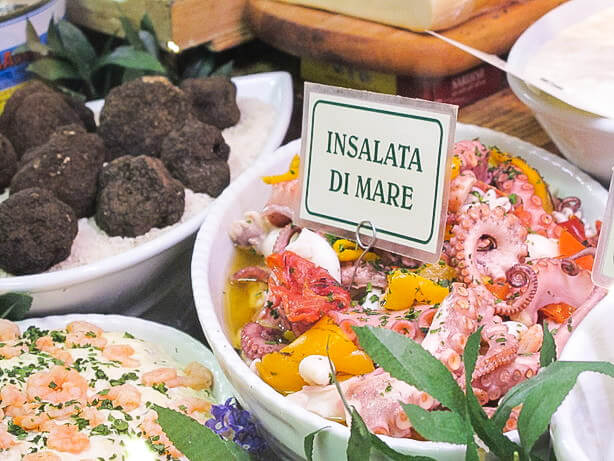 For the more adventurous shoppers, there is tripe, and the famous Florentine tripe sandwiches are also sold at Mercato Centrale. For more on that, check out this article about the best street food in the world and Florence's tripe sandwiches.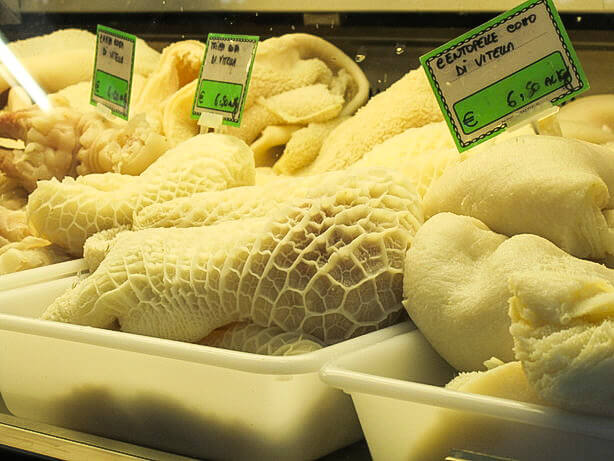 For the less adventurous…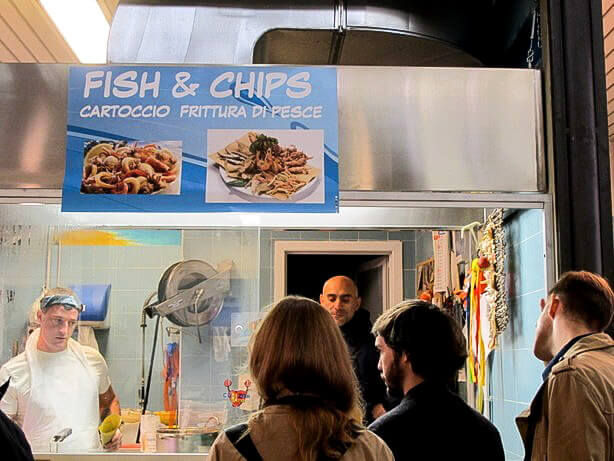 Whether you want to shop for goodies to take home, buy some picnic items, try local specialties, or stock up on fruit and other fresh products, Mercato Centrale is definitely worth a long, leisurely look during a stay in Florence.
Of course there are many excellent food markets in Italy, and I hope to visit many of them one day. This Modena travel guide, for example, has lots of travel tips for one of Italy's best food regions.
Have you been to Mercato Centrale? Do you have a favorite food market? Please share!
More on Italy:
30 things to do in Italy with kids
Why are Italians so fashionable?