During my expat years in my 20s, I had the opportunity to travel extensively in Europe. It was during a long summer trip through southern Europe that I spent three days in Barcelona. It's such a beautiful city–lively, bright, with playful architecture and a fun cafe culture. Since then I've met a few people who fell in love with the city, and I've wanted to return.
Known the world over for its cosmopolitan culture, rich history, and unique architecture, Barcelona is one of Europe's premier city destinations. To help give you a flavor of the city, here are twenty of the best attractions if you take a city break to Barcelona like my friend Camila did. Here she offers her suggestions of 20 things to do in Barcelona.
Camp Nou: FC Barcelona's immense stadium is a footballing mecca and a fascinating place to visit even on non-match days.
Picasso Museum: Dedicated to Picasso's formative years, the museum is a fascinating glimpse into the mind of the master.
Casa Mila: Also known as La Pedrera, this apartment building show's another side to beloved local architect Gaudi.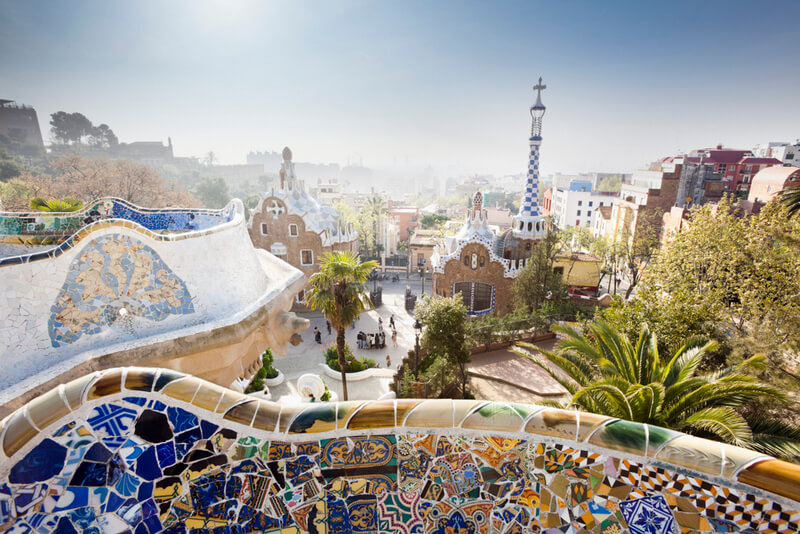 Parc Guell: Parc Guell's colourful mosaics and modernist buildings have become symbols for the city as a whole and are always worth exploring.
Las Ramblas: The bustling heart of the city, Las Ramblas exemplifies the city's 24-hour lifestyle.
Tibidabo: How many mountains can claim an amusement park at the summit? Well, Tibidabo can. The stunning Sagrat Cor church is worth reaching the top for, too.
Plaça Reial: Enjoy some of the finest restaurants and bars in Barcelon at Plaça Reial. The square also has some of the city's most popular nightclubs.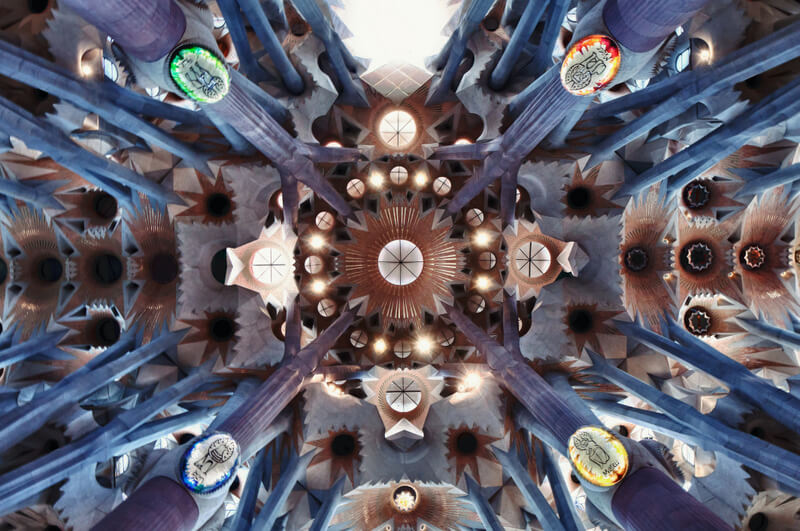 La Sagrada Familia: Antoni Gaudi's awe-inspiring modernisme masterpiece is the most popular attraction in the city, and rightly so. Don't miss the view at the top of the cathedral!
Monestir de Pedralbes: This gothic monastary is found in the scenic Jardines Reina Elisenda, and houses a fascinating museum of medieval religious art.
Casa Batlló: One of Gaudi's most colourful creations, Casa Batlló is another must-see destination on a tour of the city's finest architecture.
Santa Maria del Mar: While not as famous as the Sagrada Familia, this 14th century cathedral is every bit as beautiful, and was the centre point of the old city. It is free to visit.
La Mercè: La Mercè is a festival celebrating the city's patron saint. It takes place each September and contains colourful street parties and over 500 different events.
The Gothic Quarter: Visit the medieval heart of Barcelona, and even see some remains of the Roman town of Barcino which gave the city its name.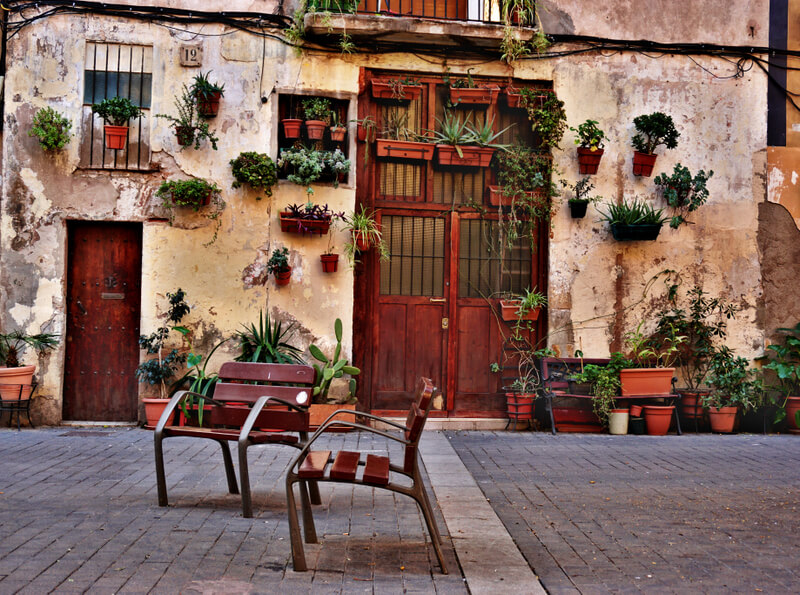 Montjuic hill: Take a trip up Montjuic hill and joy some of the finest views over Barcelona and the Mediterranean.
Sant Sebastià Beach: One of Barcelona's most popular beaches, this scenic spot is a great way to enjoy a dip in the Mediterranean.
The Museu de Zoologia: Is a zoological museum blessed with a wealth of fascinating animal specimens. Found in the picturesque Parc de la Ciutadella, it's always worth a visit.
Museu Blau: Another museum dedicated to the natural world, this modern museum is dedicated to earth sciences and has numerous interesting exhibits.
Museu Marítim de Barcelona: Visit Barcelona's maritime museum and learn all about the city's seafaring history.
Montserrat: Only an hour away from the city, Montserrat offers amazing view, stunning rock formations, and one of Spain's biggest tourist attractions the Black Virgin of Montserrat.
Girona: This charming and beautiful town is just an hour north of Barcelona and offers a quieter pace of life with plenty of history.
What would you add to this list of things to do in Barcelona?
Images from Getty Images