This month's ArtSmart Roundtable is all about architecture, and I decided to give you a little overview of the architecture of California since there's more history to be seen here than some might imagine.
Because California is one of the westernmost states and had such a strong influence on 20th century culture, many people don't realize the history that exists here. Like the rest of the U.S., California was once inhabited by Native American tribes. Europeans began exploring the coast of California in the 1500s, with the first being Portuguese explorer João Rodrigues Cabrilho. In the mid-1700s, the Spanish extended their colonization of Mexico into present-day California and built missions along the California coast. In 1821, Mexico gained independence from Spain, and California became part of Mexico until 1848 when Mexico lost the Mexican-American War. At the same time, gold was discovered in Northern California, and the Gold Rush of the mid-1800s resulted in new cities and populations in California.
When you visit California, you can see historic architecture from these times. Let's see a bit about 18th-century Spanish architecture, mid-19th-century Gold Rush architecture, and the Victorian and Neoclassical architecture of the later 19th century.
Spanish architecture in California
The Spanish created a series of missions that stretch along El Camino Real (the King's Road) from San Diego north to Sonoma. The second was Mission San Carlos Borromeo del Rio Carmelo (or Carmel Mission) in the town of Carmel, built in 1770. It is one of the largest and most striking missions; its architecture is straight out of Spanish colonial days, reminding visitors of this part of California's past.
But there are 20 other missions in California, each with a different expression of this type of historic architecture. San Diego has California's first mission.
Spanish architecture can also be found in some California towns. Probably the best known is Carmel, which is filled with Spanish architectural details reminiscent of the Moorish influences in Andalusia.
The tile roofs, adobe walls, and iron decorations can be found even where you least expect it. This building is in the center of the town of Napa.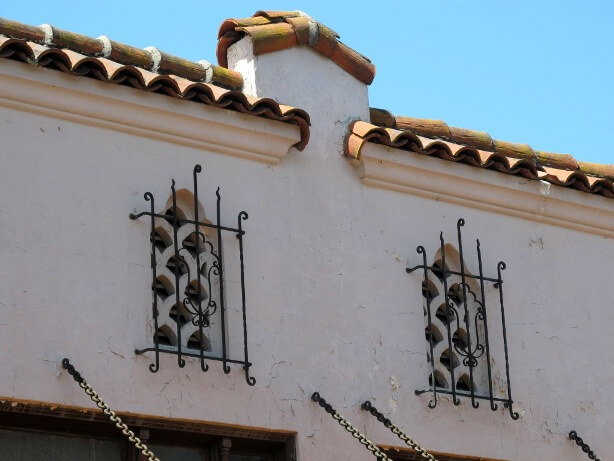 Monterey became the first capital of California in 1846, but the Spanish landed here as early as 1602. Monterey has some of the state's oldest buildings in the Monterey State Historic Park.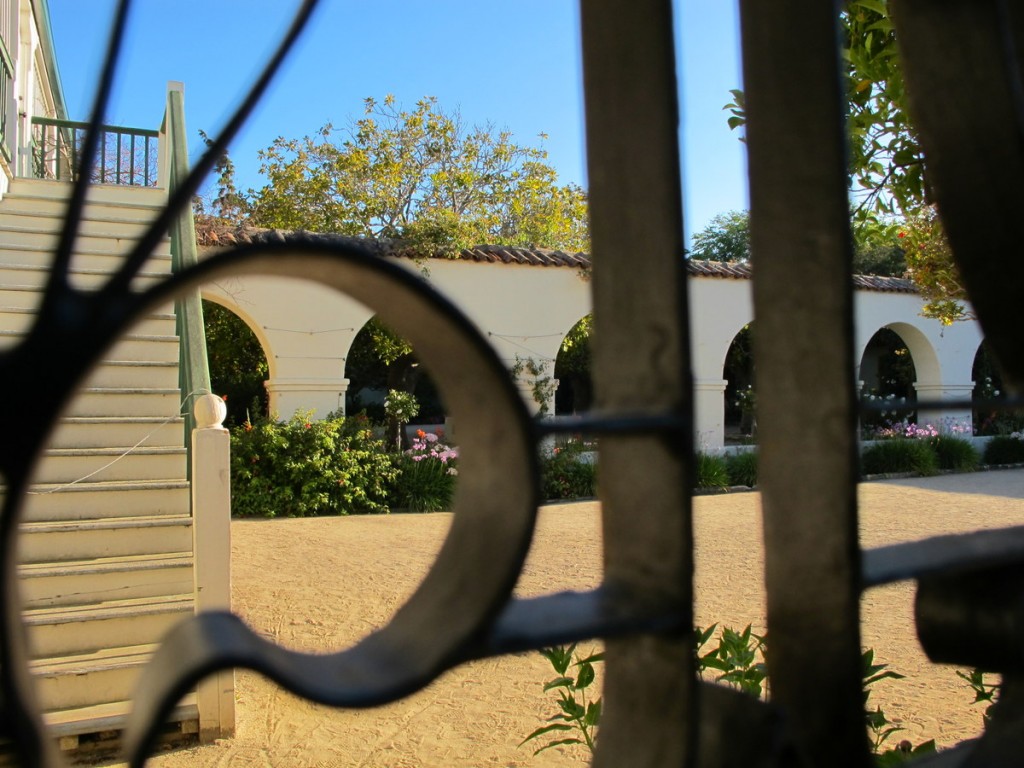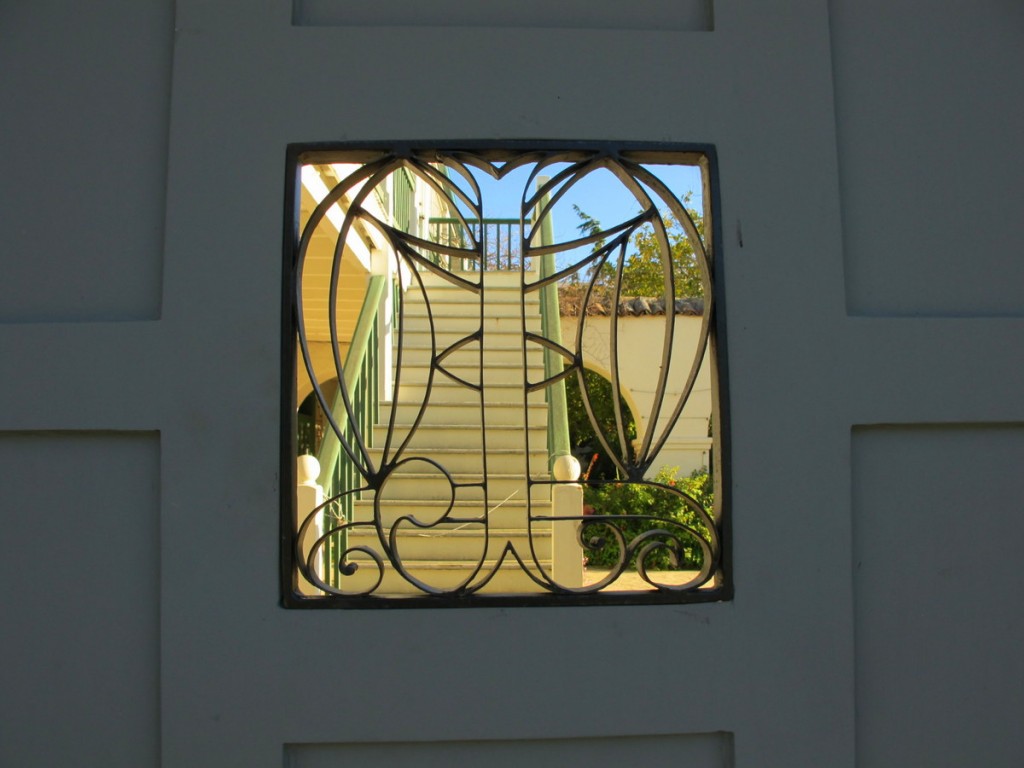 Gold Rush architecture in California
The Gold Rush of the mid-19th century brought change to California quickly after gold was discovered at Sutter's Mill in Coloma. Over 300,000 people came from all over the U.S. and even from other countries in search of gold. Most of the places where gold was found are in the foothills of the Sierra Nevada mountains, east of Sacramento.
Towns like Columbia and Bodie show what a Gold Rush town really looked like at the time, with wood and/or brick structures. The entire business district of Columbia has been preserved and is a state historic park.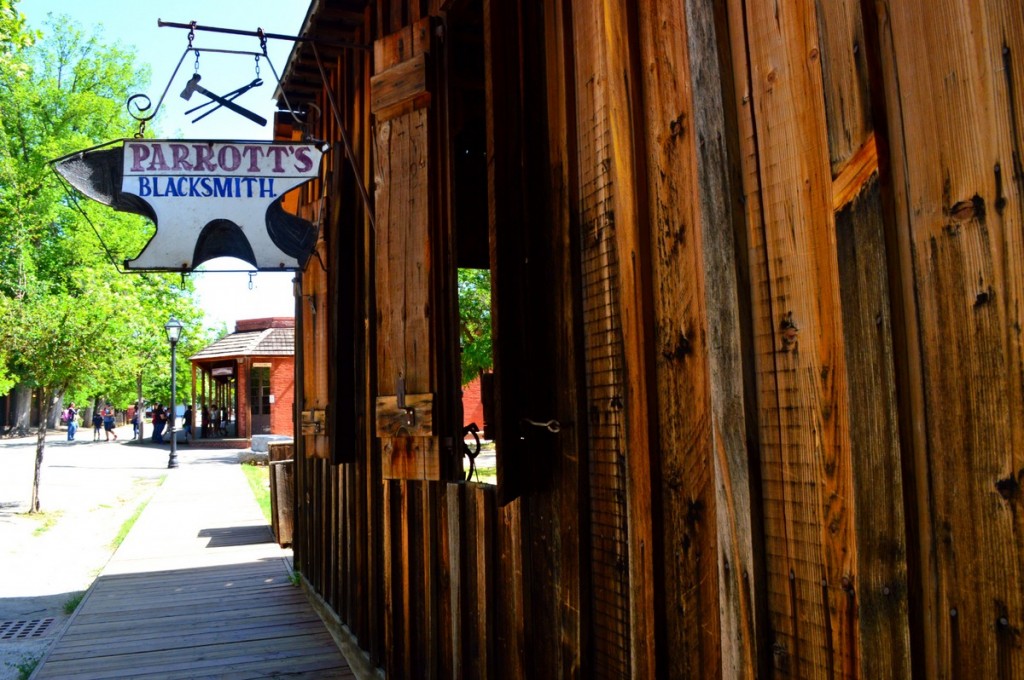 Bodie was abandoned and is now a ghost town, national historic landmark, and state historic park.
Soon after gold was found, small towns like San Francisco and Sacramento became important centers of business. The former business district of Sacramento is now a state historic park. Old Sacramento has more than 50 historic buildings that have been restored and reflect the wealth and development that came after the Gold Rush.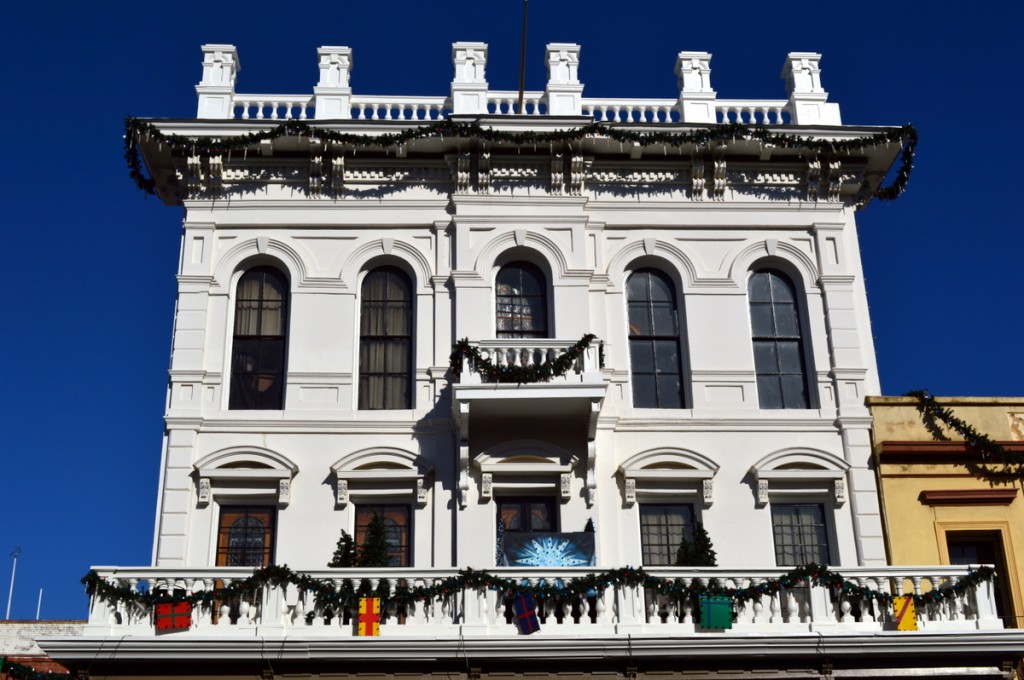 Some of the common architectural details from this time include decorative wrought-iron balconies, Victorian details…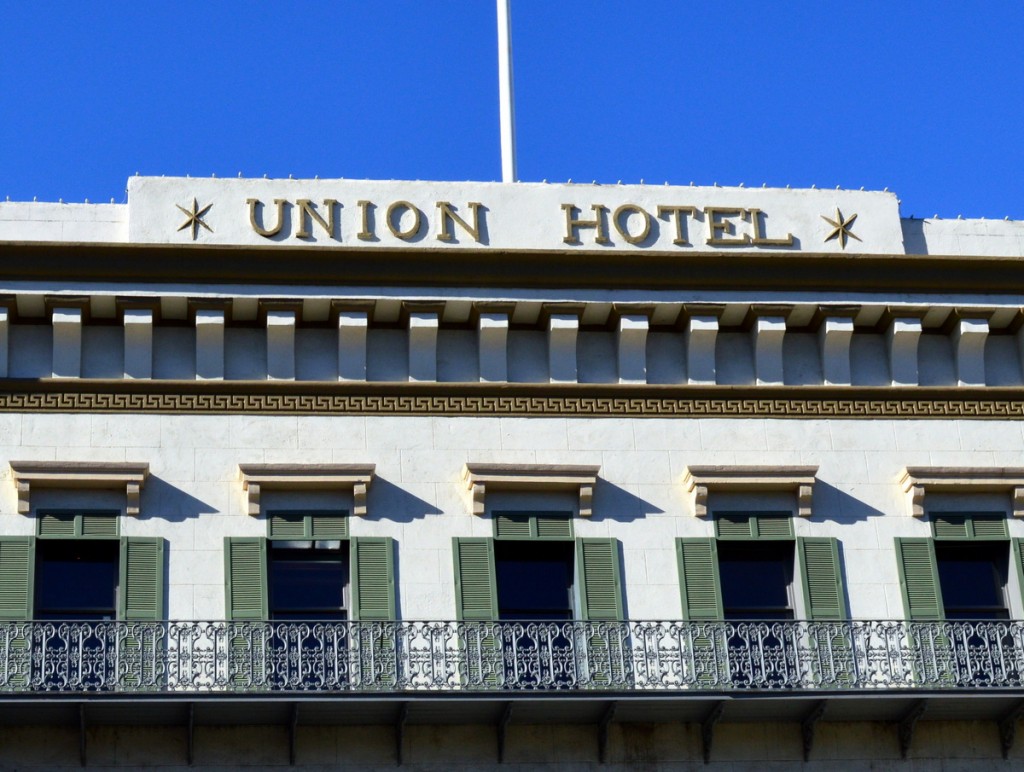 large shutters, arches, colorful facades on brick buildings, and covered plank sidewalks.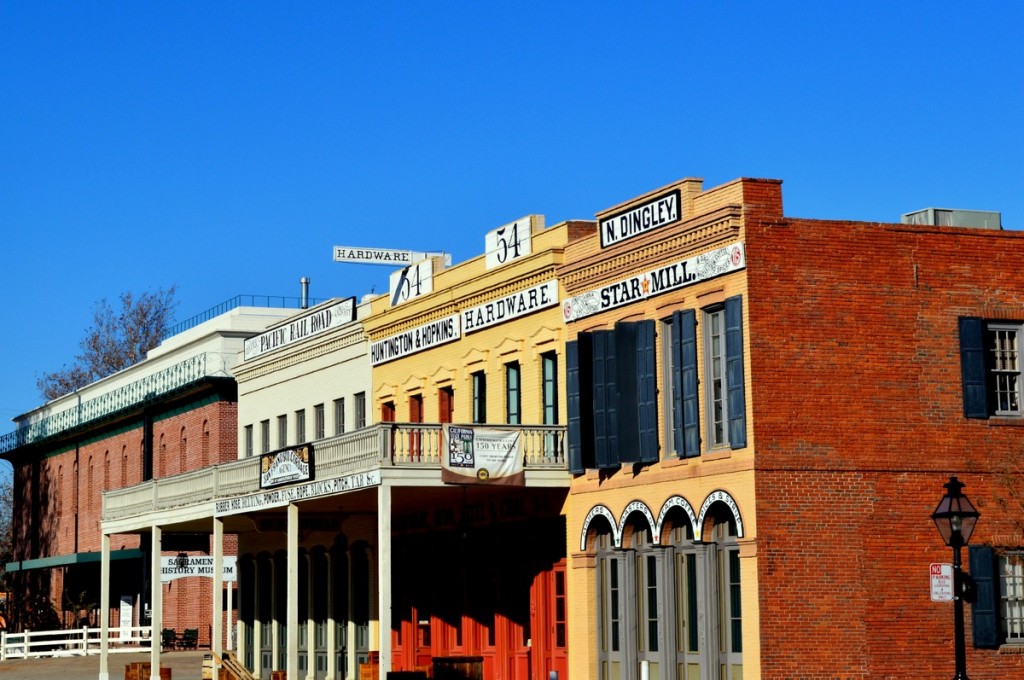 Victorian and Neo-classical architecture in California
After the Gold Rush died down, California continued to develop. The wealth and power that California gained in the late 1800s is still visible in the state's Victorian and Neoclassical buildings. Many cities in California, including San Francisco, Ferndale, Sacramento, Alameda, and Eureka, have beautiful Victorian architecture.
The Capitol building in Sacramento is an excellent example of Neoclassical architecture in the United States. Completed in 1871, the building showcases features of this style, from its large dome and Greek-style sculptures to the Corinthian columns.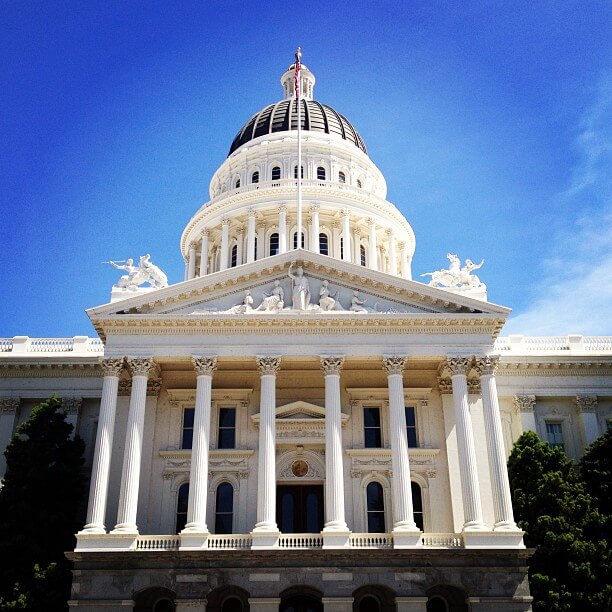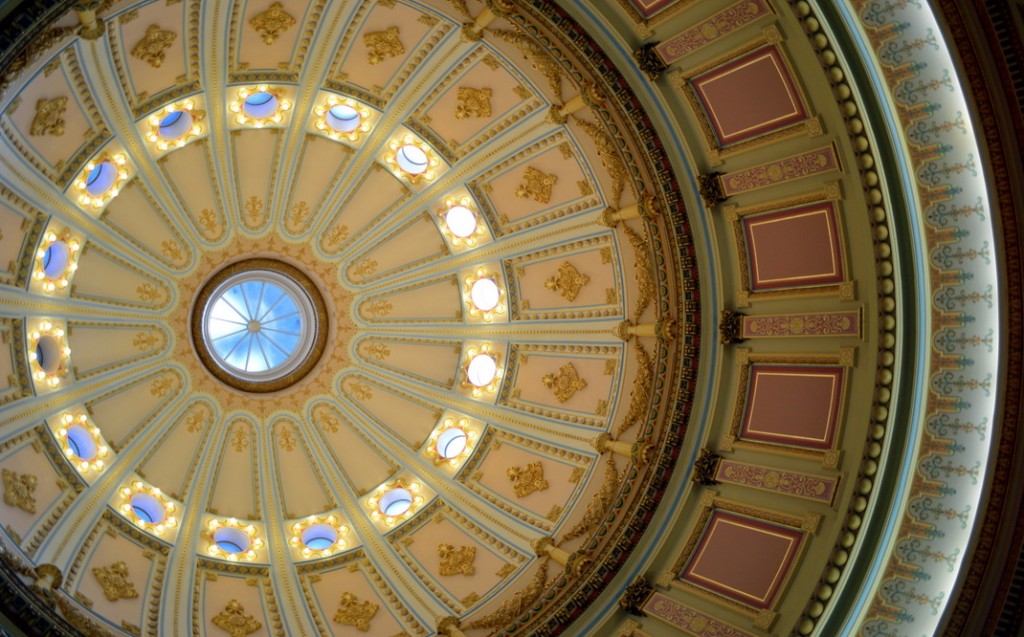 Private residences of wealthy families also reflected the architectural styles of the time. A style influenced by Italian villas and the decadence of the Victorian period, "Victorian Italianate" style can be seen in the Crocker Art Museum and Leland Stanford Mansion in Sacramento.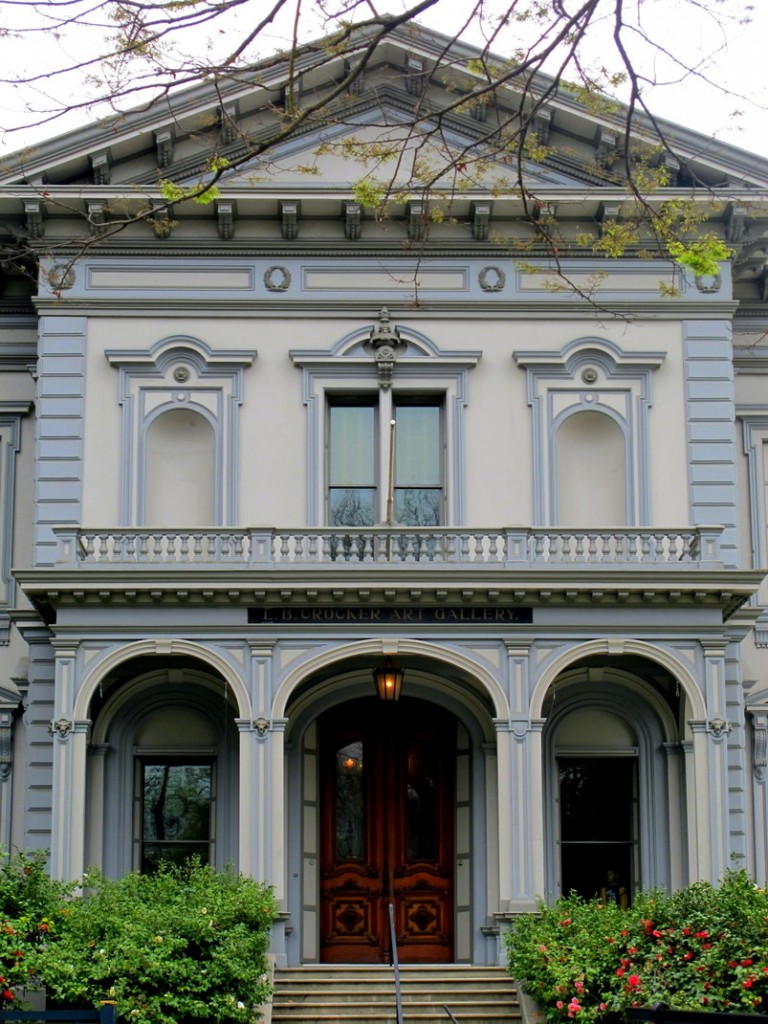 Have you seen architecture from any of these periods in California? Where have you seen interesting historic architecture in the U.S.?
For more about architecture around the world, see the other ArtSmart Roundtable posts:
Brunelleschi the Architect: More Than Florence's Duomo  from Daydream Tourist
Putting on a good face: Renaissance facades in Florence from ArtTrav
Gaudi's Barcelona from Art Weekenders
For more about travel in California, try these posts: